This summer Frank Iacone and I got to meet one of our audio idols: Mr. Paul Barton, Founder and Chief Designer of the world renowned PSB Speakers. You can find the details of our visit on the article we published last month here: headphone.guru/meeting-the-legend-paul-barton/. It was a real thrill to meet Mr. Barton and discuss his personal history in the industry and his philosophy on what makes good sound. During this visit, Mark Stone (Marketing Manager at PSB) showed us an early version of the new M4U 4 in-ear monitors. They mentioned that this would be a hybrid design. All other IEMs that I know of are either armature drivers (like the Shure SE535 or Westone W40) or use moving coil dynamic drivers like the Sennheiser IE800s. So with the PSB M4U 4s you get the world's first hybrid that incorporates both technologies in order to get the best of both worlds. As well, the RoomFeelTM technology of their already very successful and well received PSB M4U 2 full sized headphones has been also very successfully implemented in the M4U 4 IEMs. RoomFeel is PSB Speakers' scientifically developed transfer function that adds back the acoustic signature of the typical listening room to create a more spacious and realistic presentation of recorded music.
Think of it as "room gain" that helps a pair of headphones or IEMs sound more like a full set of speakers in a listening room. And based on my previous experiences with the M4U 2 full sized headphones, it is a real affect and not just a marketing tool. The M4U 2's allowed me to turn this function on and off to be able to discern the differences and the effect was quite stark in favour of the RoomFeel option. The M4U 4s are PSB Speakers first foray into the world of in-ear monitors and I was very excited to be able to get my hands on a pair for a review. I've been a big fan of PSB for decades and have owned many of their products (headphones and speakers) over the years and was very impressed with all of them.
As soon as they arrived at my office, I was really excited to open up the box. The packaging and presentation of the IEMs was top notch and was in-line with products costing quite a bit more (like the Shure SE535 or Westone W40 IEMs…coming in at $500 or more). As the M4U 4's are priced at $299, they certainly look and feel like IEMs costing almost 2X more. Included with the IEMs was:
Two tangle-free cables, one with in-line remote, microphone, and telephone controls (fully Apple compatible)
¼" stereo and 1/8" dual input flight adaptors
Small, Medium and Large pure silicone eartips
Small, Medium and Large Comply FoamTM Tx-200 eatips with was guard
Convenient protective travel case
Carabiner travel clip
These accessories should pretty much cover all of your IEM needs for when you're on the go. The build quality of the IEMs themselves is top notch. They feel sturdy and very robust when holding them; they are light and very comfortable when fitting them into your ears. While a bit on the larger side when compared to other multi-driver IEMs, they are still small enough to allow for an extremely comfortable listening experience. The cables are on the thicker and sturdier side of things; which is a good thing for a pair of IEMs that you're going to take with you on the go. I am happy to report that there is absolutely zero microphonics with these cables! I've owned many IEMs in the past where the cable's microphonics almost ruined the listening experience for me as every time I'd move or shift around I'd hear the cables rub on my shirt or jacket.
Thankfully the designers at PSB took this into account when they selected the materials for the cables. Many other companies seem to only focus on the design of the IEMs themselves and neglect to put that kind of design focus on the cables as well. I also want to mention that replacing the pre-installed cable with the one with the remote/microphone was quite simple and straightforward. The plugs on the cables and IEMs fit together really well to allow the user to interchange them with minimal effort. The travel case is also very well put together and offers a narrow form factor; however, this narrow form factor can make it difficult to try and fit in a few extra eartips or the 1/8" airplane adapter and the IEMs at once. Some fidgeting might be required.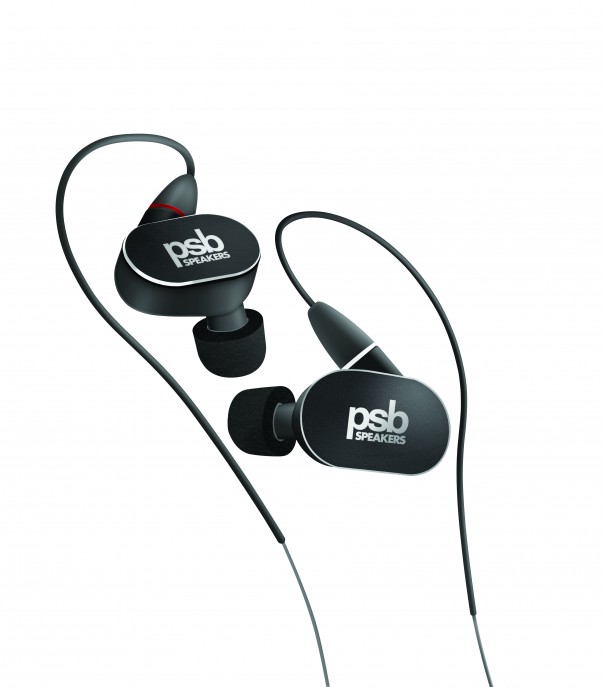 The two-way hybrid dual-driver design and precision crossover network on the PSB M4U 4 IEMs really delivered an incredibly neutral sound signature. So many of the IEMs released today offer a bass tilted and treble reduced listening experience. I suppose if you're big into the "hippity hop" that some of the kids are listening to today, that might suit you. But if you're looking for a pair of IEMs that work with all genres of music, the PSB M4U 4s hit all the right notes. They are very reminiscent of the M4U 2 full sized headphones in terms of their sound signature. The RoomFeel must really be working, because the imaging that these IEMs are able to throw is almost as impressive as their full-sized brethren. The only IEMs that I've heard that cast a wider and deeper sound scape are the much more expensive Shure SE846 ($999US), Westone W60 ($999) and Astell&Kern / JH Audio Universal Layla IEMs ($2599). The PSB M4U 4's most certainly compete (and best I might add) IEMs in the $400-$600 range. Considering their $299 price point they very much punch well above their weight class in this regard.
For the purposes of this review, I used all of my portable devices on hand. Primarily, my focus was on my iPhone 6. I feel that IEMs need to really sound close to their best with an iPod or cell phone as most of us don't want to carry a heavy and expensive portable rig around with them. However I did also use my Astell & Kern AK240SS DAP and while the M4U 4s improved in terms of clarity, sound stage and bass control, they were still able to sound incredibly strong when played through either my iPhone or iPad Air directly. I think this is a strong positive feature when it comes to portable headphones as I've previously owned some that only really sounded enjoyable when played with an incredibly expensive upstream portable device or devices to get them to sound good.
First up was kd Lang's Recollection. This is a fabulous album by a fabulous Canadian artist that I've been a big fan of for a very long time. I find kd's voice simply intoxicating and the PSB M4U 4's convey the beauty and passion of her voice with such a sense of realism that was so very satisfying. Her duet with the great Roy Orbison was the best I've heard while I was on the go. Often times with in-ear monitors, you have to sacrifice top end treble performance for the convenience of the small form factor. Many other $500+ IEMs I've owned through the years have done this and I suppose I accepted this as a trade-off that had to be made (especially for IEMs in this price range).
Then the M4U 4's came along. The treble extension is truly astounding and while full, present and quick, it is never over bearing, nor strident. It was in almost perfect proportion to the mid-level frequencies. This allows female vocals like kd's to sound as true-to-life as possible and not lack in a sense of realism. "Love for Sale", kd's voice was deep and sultry and when she hit the high notes, the M4U 4s really kept up with her and never fell behind. I'm used to hearing this recording on my Stax SR-009 full sized electro-static setup and I'm very familiar with this album and from what I can tell, the M4U 4s are certainly able to convey all the inner details and tonality that this recording contains and you won't have to sacrifice sound quality for a the convenience of a small package that is easier to take with you. The bass in particular was deep and very tight…it hit hard when the recording called out for it, but never hung around more than warranted.
Bass heads might want to look elsewhere, but if you're looking for lower frequencies that are (like the treble range) in almost perfect proportion to the mid frequencies, the M4U 4s are about as good as it gets for any IEM I've heard in the sub $600 price range. To hear kd Lang's version of Leonard Cohen's "Hallelujah" was as awe inspiring as I've heard this piece. I remember kd's performance during the 2010 Vancouver Olympics, I was hooked and I picked up Recollection they day it was released. The PSB M4U 4s do this song perfect justice. Again with this song, the M4U 4s just got out of the way and let the music flow effortlessly. The passion of kd's voice was outstanding and the idea of being able to get this level of sound quality with you while you're travelling and not have to spend a small fortune is a win-win proposition!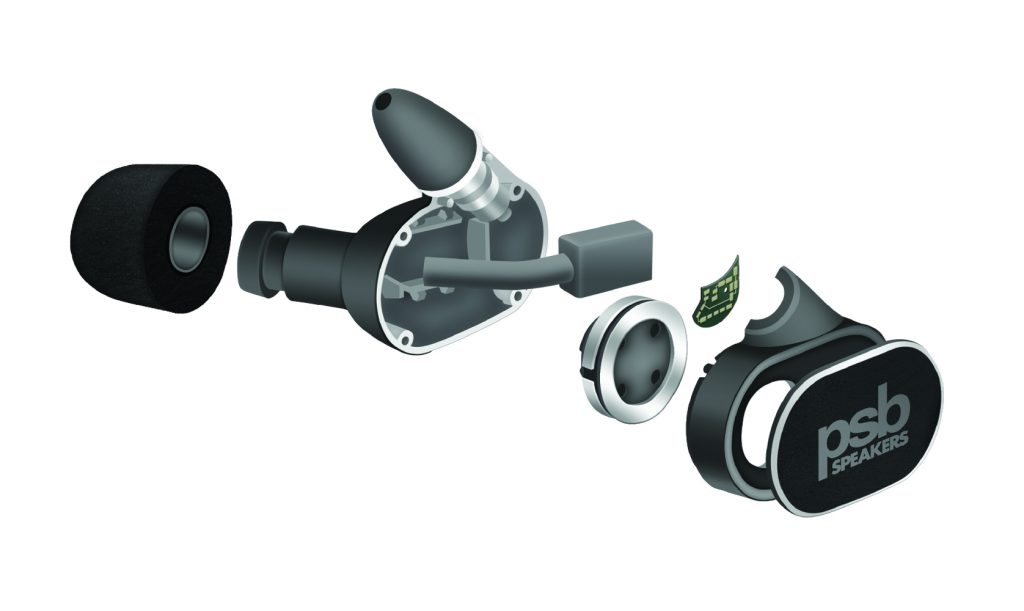 If you've read a few of my previous reviews, you should know that I'm also a very big Rush fan. I guess growing up in Toronto, that's a hard thing to avoid. I would most definitely put the trio in my top 5 rock bands of all time. So I am very happy to report that the M4U 4s really ROCK! "Fly by Night" is a particular favourite song of mine (it's my Head-Fi avatar after all) and the emotion and energy is perfectly captured by these IEMs. Geddy's voice is just as I would expect it. I own their entire music catalog and listen to them very frequently. The issue I've had with some of the bass-tilted and treble subdued IEMs, is that Geddy's voice just seems a bit off when I compare it to my full sized headphones like the Stax SR-009s or Hifiman HE1000s. I have this slight disappointment even with the $999 Shure SE846 IEMs; but thankfully it's complete satisfaction with the M4U 4s. It's as if I'm back in the old Maple Leaf Gardens listening to the boys during their Moving Pictures tour! Simply outstanding! Neil's drums sounded as quick as ever and never a hint of delay or extra bloom that could slow down the music. The same goes for Alex's guitar work in "2112 Overture"…the timbre of the electric guitar is spot on and the details were fantastic. These IEMs are able to pick up the smallest bits of information and never seem to gloss over anything. Again, the bass is deep and taught and very satisfying. It never bled into the mid-range, but held its own and offered great layering detail retrieval. A simply hand banging experience!
During my interview of Paul Barton, I learned that he was a big fan of classical music and has played the violin for most of his life. So I thought it best to run the M4U 4s through with Ludwig Van Beethoven's Symphony No. 7 in A Major by Takashi Asahina (Osaka Philharmonic Orchestra). This is a particular favourite recording of mine and the violin work on it has left me speechless on several occasions. First off, the expansive sound stage that the M4U 4s were able to portray grabbed my immediate attention. They (M4U 4s) are on par with my $999 Westone W60s in this regard, but come in at 1/3rd the cost. And I'm fairly certain that Paul was involved with the voicing of these IEMs as the violins were "dead on" in tonality, timbre and overall sense of being there in front of the orchestra and enjoying the music. The flutes were quick and nimble and not set too far back like other IEMs would have you believe. The percussion section was toward the back (where they should be I might add); while many of the bass heavy IEMs being released today would have you think they were in front of the conductor. Everything was in its proper place and again the M4U 4s simply got out of the way as the recording unfolded and let the music flow through.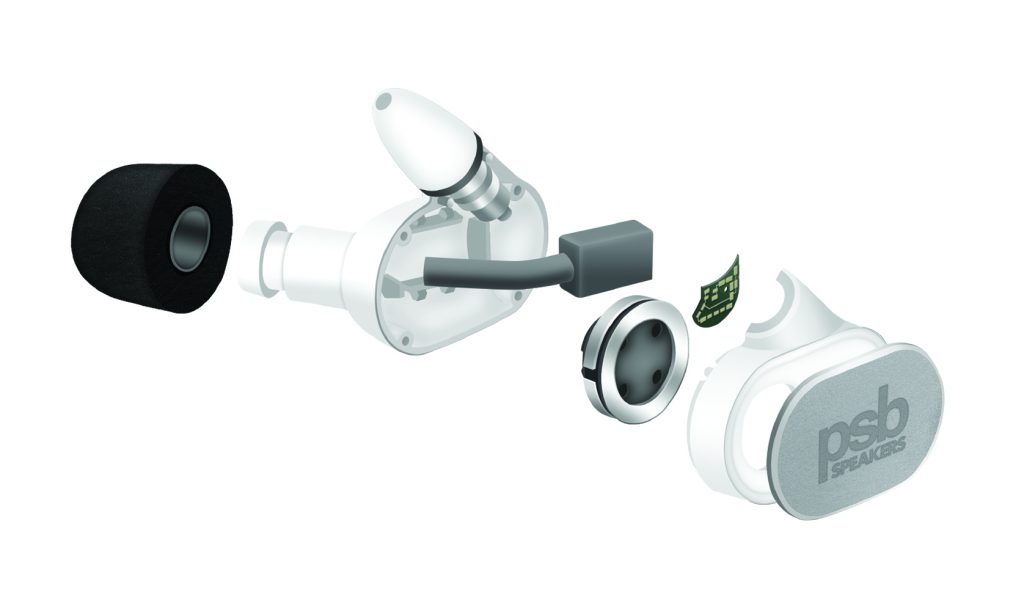 Overall I would rate the PSB Speakers M4U 4s as the best sub-$600 IEM that I've heard and coming in at half that price, they certainly offer an outstanding price-to-performance ratio! They are outstanding in terms of their natural/neutral presentation and let you hear the recording as the artist would have intended. While being in-ear monitors, they sound BIG and expansive and can push several full-sized headphones in this regard. Congratulations to the folks at PSB Speakers for yet another fantastic product that as usual, punches well above its weight class and offers an incredible value proposition. This will be my go to recommendation for anyone looking for a natural sounding pair of IEMs under $600; they are indeed that good!