This isn't Rosson Audio Design's founder Alex Rosson's first rodeo so to speak. As a co-founder and former CEO of Audeze, Alex Rosson has been producing some of the very best headphones on the planet for quite some time. With his new company, Rosson Audio Design, Alex brings with him a vast wealth of audio experience from both his previous company and his work as a mastering engineer at Technicolor. You will immediately notice that no two RAD-0 headphones are alike. But rather, the folks at Rosson Audio Design have opted for a far more unique approach to these stellar new planar magnetic headphones. Each headphone is carefully designed and manufactured to be truly a unique work of art. I strongly suggest that you head over to the company's website and have a look at some of the very beautiful options you can select. If that isn't enough, you can even work with Rosson Audio Design and build a custom headphone to your own personal tastes and preferences. More information on their manufacturing process to make these truly unique headphones can be found here: https://www.rossonaudiodesign.com/craft. My particular pair (shown below) called "Tropical Canopy" are just beautiful and I want to thank Justin Wilson at HeadAmp for letting me purchase what he was going to make his own personal pair for my GS-X mini review. The headphones themselves arrive in a sturdy carrying case that is both functional and shows the great care that Rosson Audio Design has put into showcasing these very handsome headphones. The headphones themselves are just beautiful; everything from the luxurious earpads to the very alluring unique "Tropical Canopy" motif used on the ear-cups. The protein leather vegan headband is equally elegant and is a perfect finishing touch to what I consider some of the best looking headphones I've ever owned. While on the heavier side, I found the weight distribution very good and never once since these headphones arrived did I consider them to be uncomfortable. I could literally use them for 2-3 hours without issue. While some headphones disappear on my head, the RAD-0s allow me to use them quite happily for extended listening sessions. They are built like a tank and are both gorgeous looking and sounding headphones.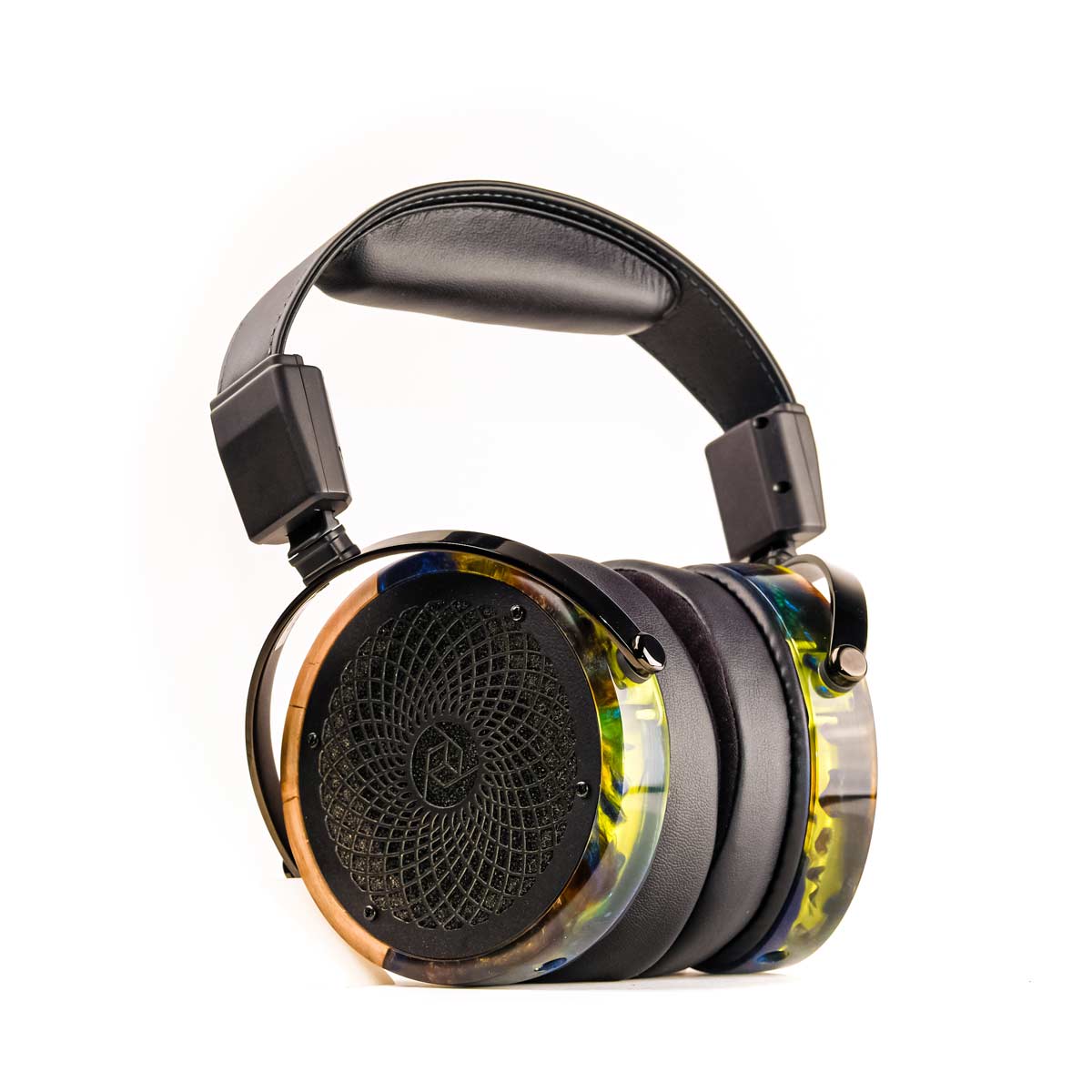 The full list of specifications for the RAD-0 are:
STYLE: OVER-EAR, OPEN-BACK
EARPADS – HEADBAND : SUSTAINABLE
CABLE : CONNECTORS – 3.5MM : LENGTH – 2 METERS
TRANSDUCER TYPE : PLANAR MAGNETIC
TRANSDUCER SIZE : 66 MM
FREQUENCY RESPONSE : 20HZ – BEYOND AUDIBLE RANGE
THD : <0.1%
IMPEDANCE : 29 OHMS
My first critical listening with these headphones was for my HeadAmp GS-X mini review (found here) and I was absolutely floored with their very natural and balanced presentation and the ability to cast an immersive and expansive sound stage. The pairing of this headphone amplifier and these headphones was something to truly behold. So having the ability to dig deeper into these headphones with a dedicated review was certainly very appealing to me. I knew from the outset that this review was definitely going to be fun!
Thanks to the good folks at Rosson Audio Design, they sent me a balanced 4-pin XLR cable for this review which allowed me to use the HeadAmp GS-X mini balanced headphone amplifiers in balanced mode and hear these headphones at their very best. For my previous GS-X mini review, I started off with Tool's latest release: "Inoculum" and that incredible experience has stayed with me ever since! So staying with the hard rock/metal motif, I popped in a classic from my high school years: Metallica's "Master of Puppets". Right from the start of "Battery", Lars' raw energy on the drums was perfectly portrayed with these headphones! The GS-X mini's ability to maintain a firm grasp of the RAD-0's drivers was on full display with hard-hitting bass drum shots with an incredible amount of detail and the decay never lingered beyond what was called out for on the recording. Conversely, the treble detail and shimmer was almost life-like. Never once did I find the treble recessed or overly emphasized, but the RAD-0's ability to offer outstanding detail and in perfect proportion to the mids and bass certainly impressed me. Meanwhile, James Hetfield's vocals were meaty, upfront and especially transparent; conversely, Kirk Hammett's guitar snarled with a clarity and intensity that left me with a huge smile on my face! Now on to the bass – all I could remember thinking was "WOW"! Robert Trujillo's bass notes hit hard and fast and were both impactful and taught. These headphones can do bass with the very best out there and will have your head rocking up and down in short order. Their ability to cast a wider and deep soundscape really dazzled me grabbing my attention from the outset and never letting it go.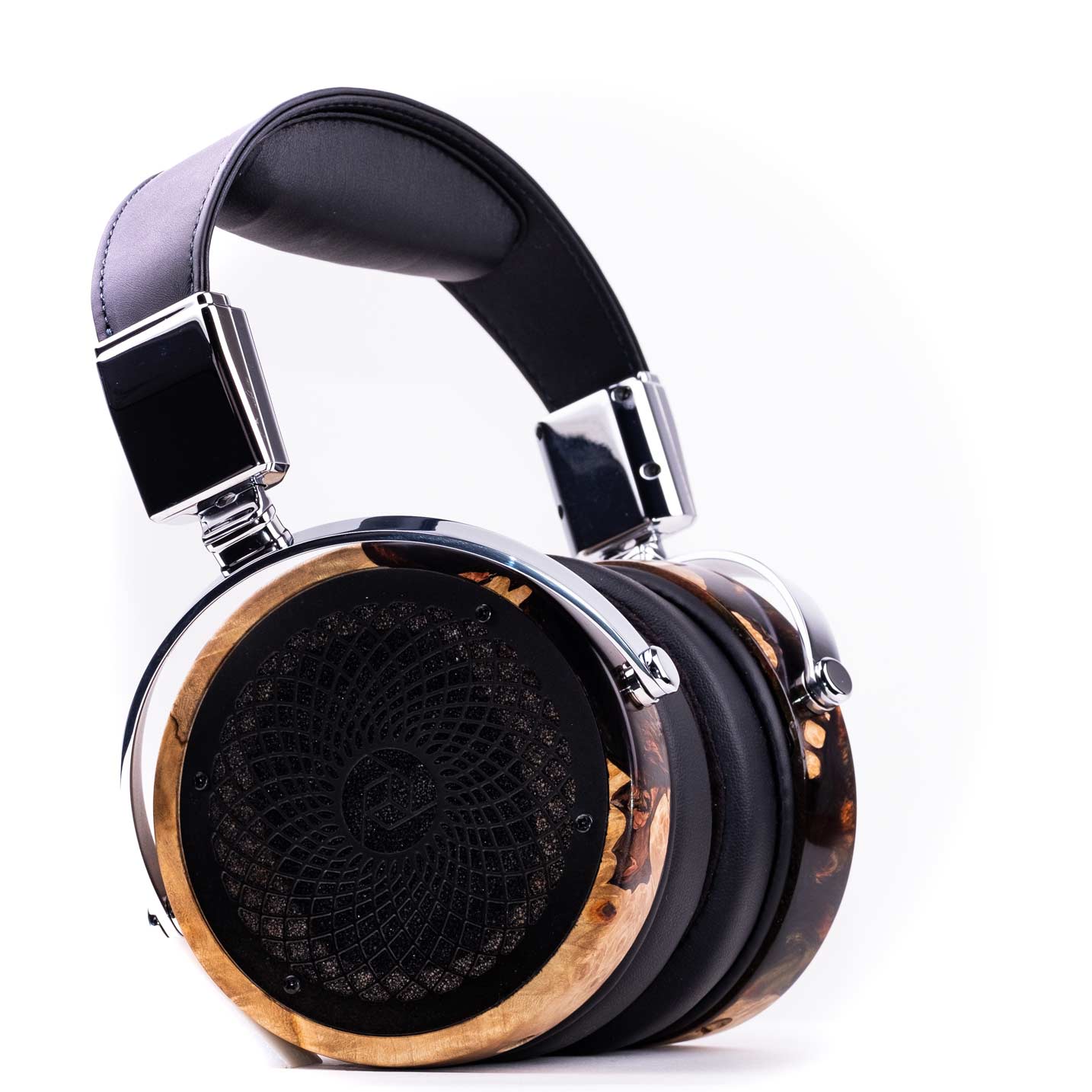 I recently learned that The Band's lead guitarist and solo artist Robbie Robertson attended my daughter's high school. And funny enough, as I listened to his latest release a few nights ago, he mentioned our neighbourhood in the track "Dead End Kid" when looking out over the Scarborough Bluffs. So I quickly switched over to Qobuz's high-resolution version of this album and I was yet again captivated by the enveloping sound field that these headphones cast around me. The bass offered a textured and warming experience that I would classify as truly world-class. You have to hear these headphones with the GS-X mini for yourself, but in my years of experience, this is right up there with the very best in the world of personal audio. The mid-range is something that is truly what differentiates these headphones from the rest of the pack. It is simply marvellous to behold throughout. Some headphones can tend to either offer a glare in the upper range or a roll off that can take away some of the energy from a recording; but in my estimation, the RAD-0 hit the nail right on the head. They dynamics of "Shanghai Blues" were simply world class. These headphones kept up with the Focal Utopia's in this regard (something most flagship headphones can't come close to) and offered a detailed take on Robbie's brilliant guitar work as it played in unison with the drums. If you're a fan of the Band or Robbie Robertson, I strongly suggest you check this album out and if you want to experience it fully, I suggest you listen to this album with these spectacular headphones.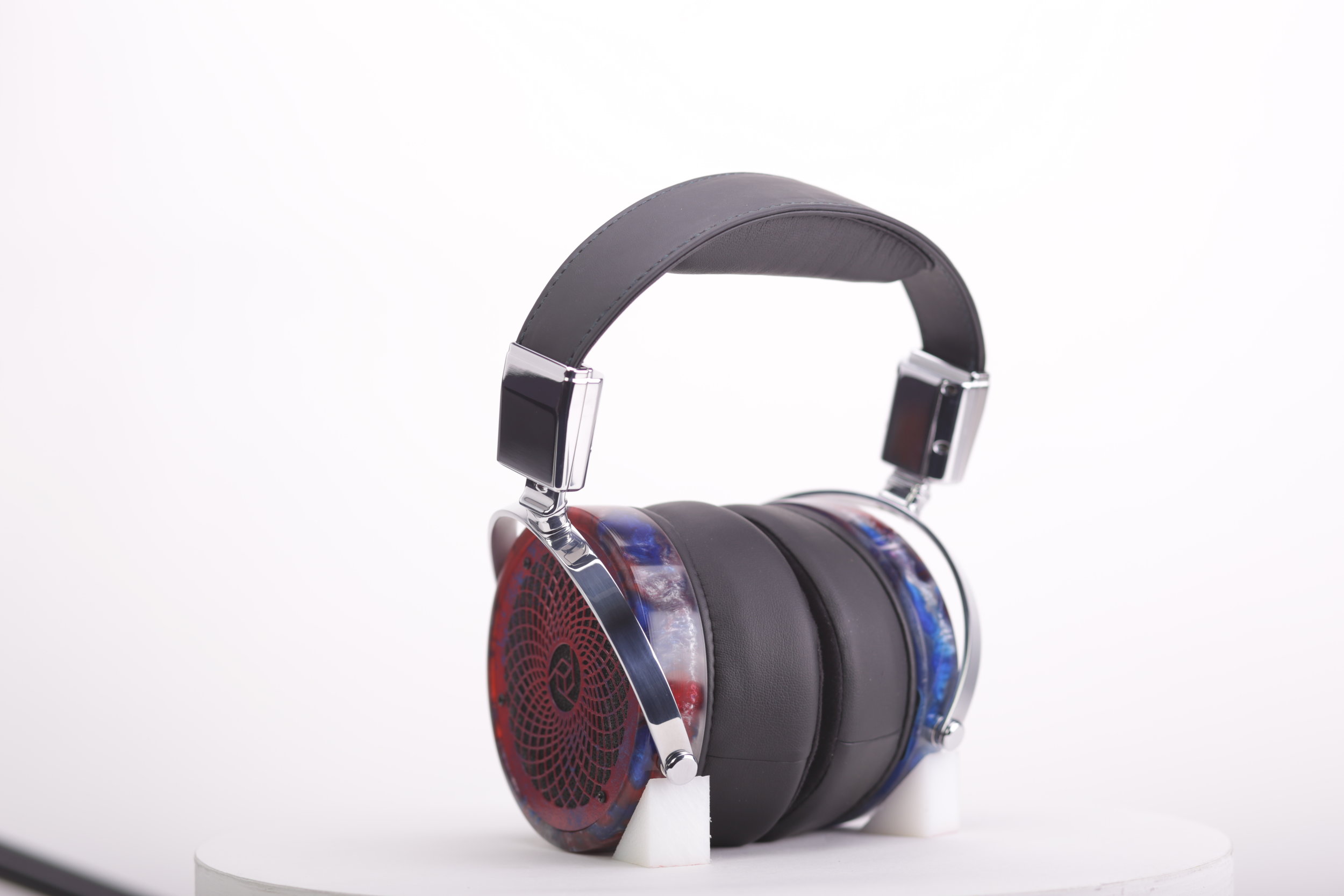 My final selection was a particular favourite of mine by one of the all-time greats Miles Davis. "Sketches of Spain" was released in 1960 and has become one of my "go-to" albums for testing a headphone's ability to maintain proper tonality and accuracy. This particular version was the 50th-anniversary edition on CD played through my Cambridge Audio 840C CD player and fed into my Chord DAVE DAC via an Audioquest Vodka Toslink cable. Again, my amplifier for this selection was the HeadAmp GS-X mini. Again, from the outset, I was smiling right from the lead-off track: "Concierto de Aranjuez". The ability to portray the trumpet is often a weakness that many headphones can't seem to fully grasp. Only a select few can play this instrument with a high degree of accuracy that can satisfy me. Being a trumpet player for over 30 years, I am particularly annoyed when my favourite instrument is misrepresented during an audition. Well, I am very happy to report back that the tone and timbre of Miles Davis' brilliant musicianship were on full display with the RAD-0. The incredibly transparent mid-range and treble really laid bare all of the glory that Miles had to offer in this timeless classic. The ability to paint a life-like mental image with the utmost in accuracy and transparency was simply astounding. The RAD-0 are among the very best headphones that I've ever heard with this recording. Again, their masterful rendition of sound staging also helped create the illusion that I was transported to the middle of the recording studio roughly a dozen years before I was even born. Everything from the French horns to bassoon and flutes were as life-like as I've ever experienced in the world of personal audio. Not only were the RAD-0 capable of passing this targeted test in tonality, they came out with a solid A+.
With their very first release, Rosson Audio Design has created one of the very best headphones I've ever experienced. How's that for a first kick at the can? The RAD-0 are one of the most balanced headphones I've reviewed with incredibly deep, punchy and controlled bass, beautifully front-and-center midrange and an extended treble with a perfect splash of shimmer; while never sounding bright or strident. Throw in incredible sound-staging and imaging with Focal Utopia-like detail retrieval and you have grand slam. While not inexpensive at $2600 US, they do punch above their price point and compete with the very best headphones I've ever heard. Regardless of the genre of music that I threw at them, from classical to rock and from pop to jazz, these headphones excelled with every track. I also want to mention that when paired with the new HeadAmp GS-X mini, these headphones just sound sublime. This amplifier has a firm grasp of the RAD-0's drivers and in my opinion makes for a truly magical pairing. If you are in the market for an incredibly transparent and balanced pair of headphones and as an added bonus, don't want to go into the $4000+ price range, I strongly suggest you give the RAD-0 a listen; you won't be disappointed!