When I was asked to review the newly released Tidal Force Wave 5 planar magnetic headphones, I have to admit that I had to google the company and its products. Being a relatively new comer to the market, Tidal Force has come on the scene with quite the impressive Wave 5 headphones! These headphones are quite unique as they straddle between being both an on-ear and over-ear pair of headphones and conversely, a portable pair and home use pair of headphones. And in the end, are able to pull this off quite successfully. I am a huge fan of planar magnetic (also known as orthodynamic) headphones. The sense of realism, transparency and wonderfully rich bass is unrivaled when compared to standard dynamic or electro-static headphones. These beautifully constructed headphones had me initially thinking the price point would come in around the $500 – $750 price range, but when I realized that these cost only $299 US, I was certainly impressed! These things are solid! And I have absolutely zero concerns about them lasting for a very, very long time. Thankfully, I also found them comfortable on my head and could use them for several hours without discomfort.
Tidal Force ( www.tidalforceproducts.com) will continue live on as the company's video division. The Tidal Force Wave 5 headphones will be to be sold here until they have exhausted their current stock. New inventory of the Wave 5 and other audio products will then transition over to Helm Audio (www.helmaudio.com). This move was to give a proper focus to their impressively growing audio offerings.
The Wave 5 features a 56 mm planar diaphragm utilizing the Tidal Force TF Wavefront technology which moves the sound waves across the ear providing a clear and enveloping experience. Included with these impressive headphones are:
Wave 5 Planar Headphone
6' High end braided headphone cord
6.5mm connector adapter
Wave 5 Travel Case
Warranty card / registration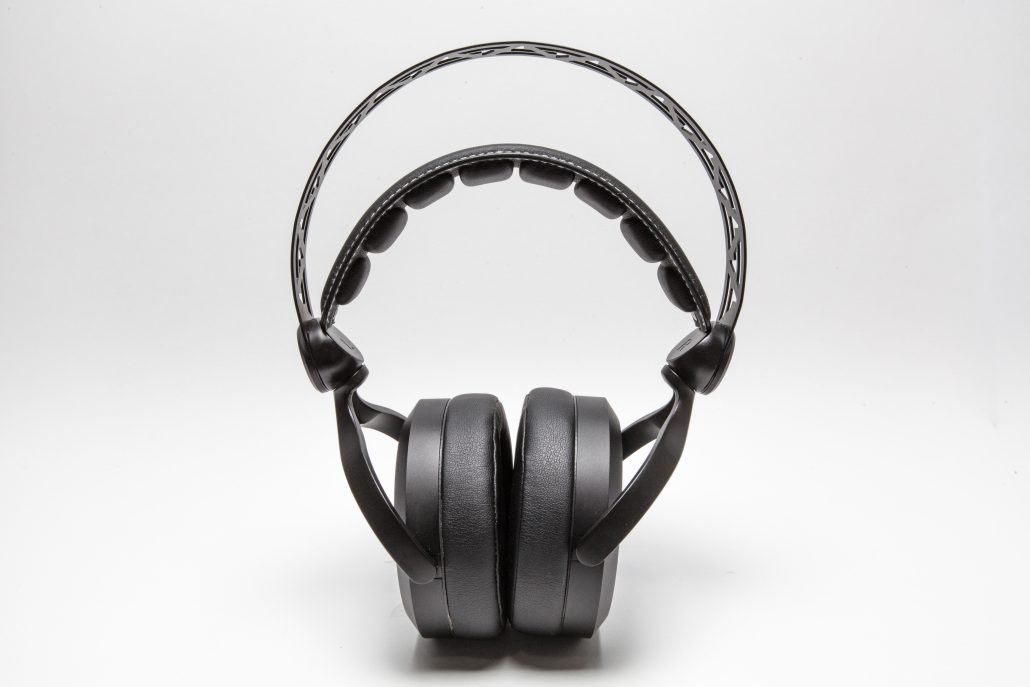 The travel case was a nice final touch and as I mentioned, these headphones are small enough that you could use them when traveling and the travel case is a great way to protect your investment. Now these are open backed headphones, so using them on a plane wouldn't be ideal, but I found using them on walks or with me around the house, they were certainly quite useful in these settings.
Here is the list of the full specifications for these headphones:
Specifications
Style:Open
Transducer type: Planar magnetic
Magnetic structure: Matrix double pole
Magnet type: Neodymium
Driver Size: 56 mm
Maximum power handling: 500 mW
Maximum SPL: 100dB/1mW at 1 KHz
Frequency response: 16~50K Hz
Total harmonic distortion: Less than 1% at 1mW ,1K Hz
Impedance: 42Ω ±10% at 1kHz
Optimal power requirement: 20mW
Weight: 480g
For the purposes of this review, I used my iPhone 8 with Lightning adapter and my Chord Hugo 2 as my two price sources to drive these headphones. As mentioned, while not the lightest headphones (480g), I realized that due to the magnet structures required for planar magnetic headphones, that was simply par for the course. But thankfully the headband design and construction did a good job to evenly distribute the weight across my head. I do however wish that that the ear-cups extended down a bit further for those of us with larger head sizes. With my noggin', I was at the absolute largest setting and I would have preferred a bit more room. But as mentioned, I would rate the comfort and wear-ability of these headphones as good overall. The on-ear nature of the ear-pads was an initial concern of mine, as many previous on-ear headphones, that I've used over the years, have resulted in major discomfort and pinch points on the cartilage in my ears. I am happy to report that the plush and thick ear-pads on the Wave 5 headphones completely avoid this pitfall and result in a pair of headphones that I was able to use for long listening sessions without any ergonomic issues.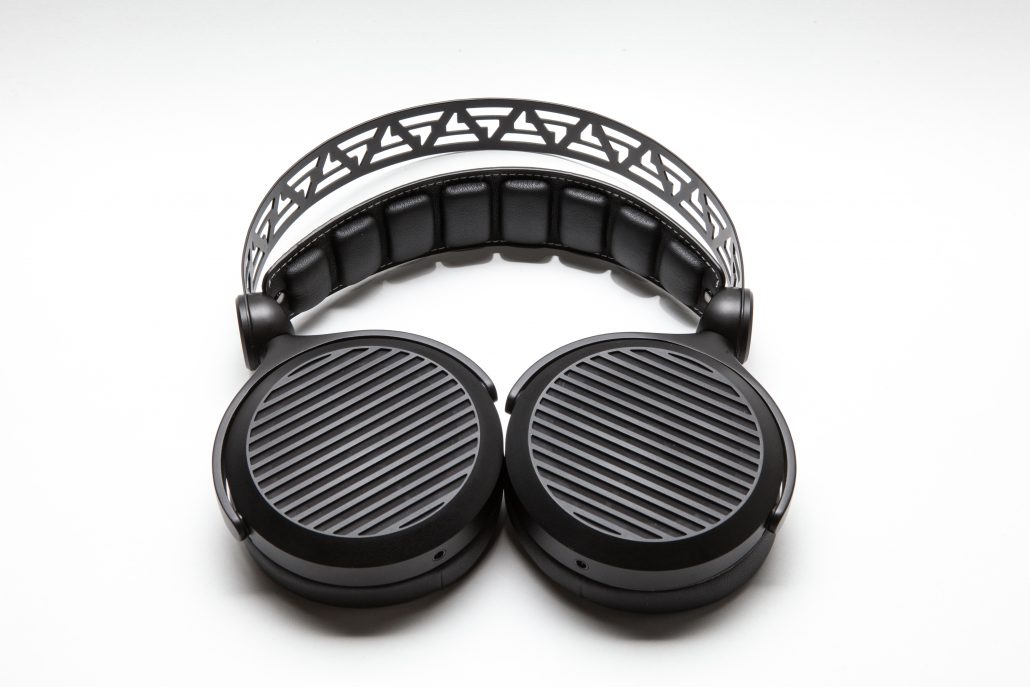 As these headphones arrived at my place of work, I immediately plugged them into my iPhone (with Lightning to 1/8" stereo adapter) and to my surprise, I found these headphones extremely efficient. They sounded just great in this very pedestrian setup. I quickly settled on "Way Down Low" by Kat Edmonson. The Tidal Wave 5 headphones were shockingly good considering I was playing them straight out of my iPhone; not to mention the extremely affordable $299 price tag. Kat's vocals were as earthy and real as they've ever been. These headphones portrayed her vocals with rich overtones that really drew me in from the get go. Bass was equally impressive and while I haven't seen any measurements of these headphones, based on my listening experiences these orthodynamic headphones are quite flat down to the lowest of my audible range. Offering both authoritative and well defined bass is extremely rare in a great pair of headphones. It's usually pick one or the other, but rarely both. Well, for the extremely attractive price tag of the Wave 5 headphones, you can have it all. I found the treble on the subdued side that offered a very easy and enjoyable listen without a hint of glare or stridency. Sound staging with the title "Hopelessly Blue" transported me to the studio and put me right in front of Kat and her band. So while these are open-backed headphones, I found that if your environment did not require absolute noise isolation, these headphones worked quite well in the right portable environment.
My next critical listening session was at home, but this time I played these headphones through my iMac + Chord Hugo 2. The Hugo 2 is one of my top 2 contenders for Product of the Year and this little unit is the best sounding DAC I've heard in the sub $4000 DAC segment. Throw in the fact that you get to use the power of the DAC to drive pretty much any pair of headphones not named the Audeze LCD-4 or Hifiman Susvara, you have one top notch desktop and portable player. Plugging in the Wave 5 headphones really showed me what these headphones could really do. This time, I selected The Tragically Hip's "Yer Favourites"; a compilation of this quintessential Canadian band. I was greatly saddened when I learned of his passing recently. Gord was what you would expect a Canadian rock star to be, courteous, talented, and a brilliant poet. He will be missed! From the outset of "Wheat Kings" and the calling of the loon at the beginning, the transparency of these headphones really stood out. The sound staging was open and clear and Gord's vocals were as impressive as ever. Typically orthodynamic headphones have been known for having a closed-in sound scape, but these headphones go against that prejudice and really open up the imaging quite nicely. Switching over to "New Orleans is Sinking", the hard driving bass notes just flood the atmosphere with brilliant lower octaves that drive the song with such emotion and vigor that I had to remind myself that these headphones still only cost $299! I haven't heard bass this well portrayed in headphones costing 2X more. The Wave 5's drivers did respond very well to the improved upstream source / power and returned this investment in spades! A great sign of the transparency of the drivers!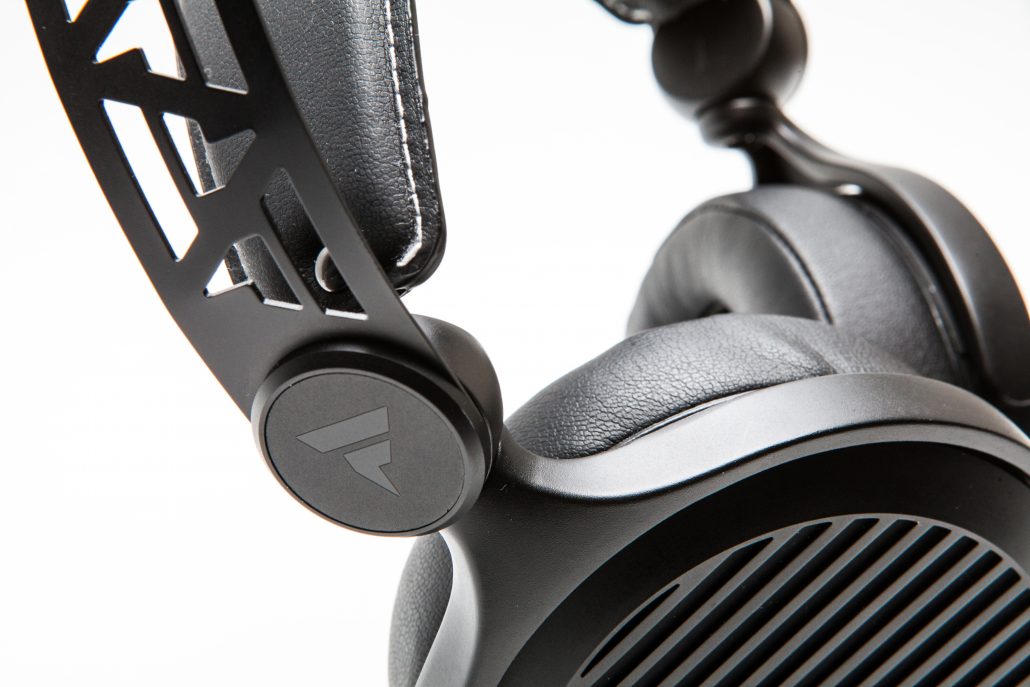 Overall I loved my time with the Tidal Wave 5 headphones. Everything from the top flight construction, included accessories and impressive sound quality impressed! If you have always wanted to try a pair of planar magnetic headphones, then I can think of no better starting point than these wonderful headphones and you really need to check these out!
Final Note: Please note that Tidal Wave will be transitioning their audio division from Tidal Wave to Helm Audio. So please check them out!