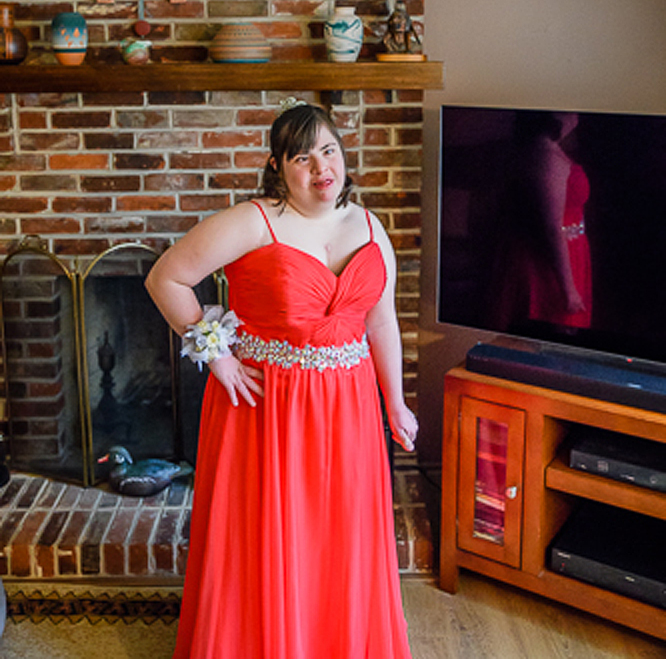 Tim Tebow a Christian athlete goes out of his way to make sure special needs adults and children are not forgotten. The 4th annual Night to Shine Prom was done with the help of the Tim Tebow Foundation and 175,000 volunteers of caring people who helped to make this event successful. 600 Churches including 18 International churches participated worldwide. The gowns and tuxedos were all donated with the help of the foundation and caring local clothing people in the community. The event was an amazing show of love making many adults and children feel special. The event, held at Calvary Chapel Church in Gloucester County, New Jersey provided limousines to take people to the prom. The banquet sat over 200 special needs adults, as well as a few celebrity visitors who helped make this a special event. The 90,000 person guest list in over 600 locations made this really a Night to Shine. The monumental event is a huge undertaking and dresses were provided by the Right Fit in Sewell, NJ while all the tuxes were donated by Lifestyles on RT 42 in Washington Township, NJ. The Foundation paid for all the alterations and supplied the dinner for both the special needs participants and their parents, and invited guest were also treated to dinner and a movie in the next building over. The night was further special for parents since we get to see all our friends who also have special needs children.
My daughter Michelle is no stranger to celebrity events. Here she was getting dressed up and happy in her new gown. She picked this one out with her mom and was getting ready to step out.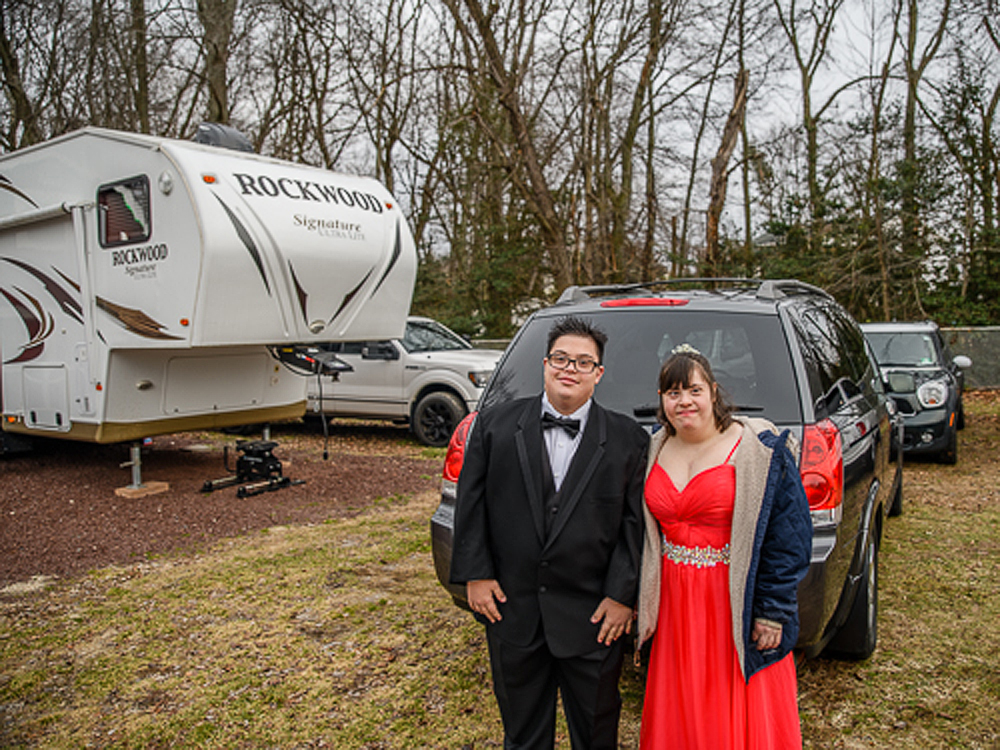 Robert D'Agostino is Michelle's best friend and they've been best friends since they were small.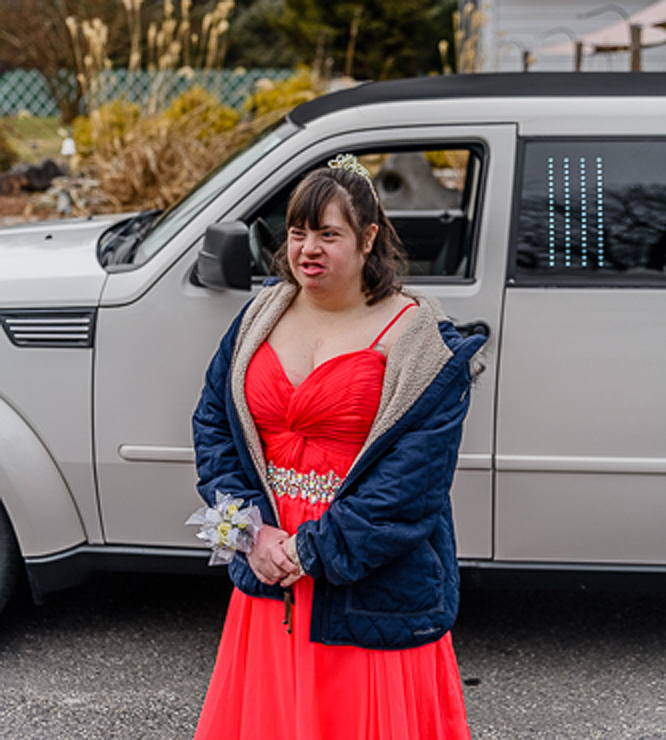 Michelle was excited about the limo. She was hoping they had food and cocktails to serve, but the short ride to the Church made that unavailable.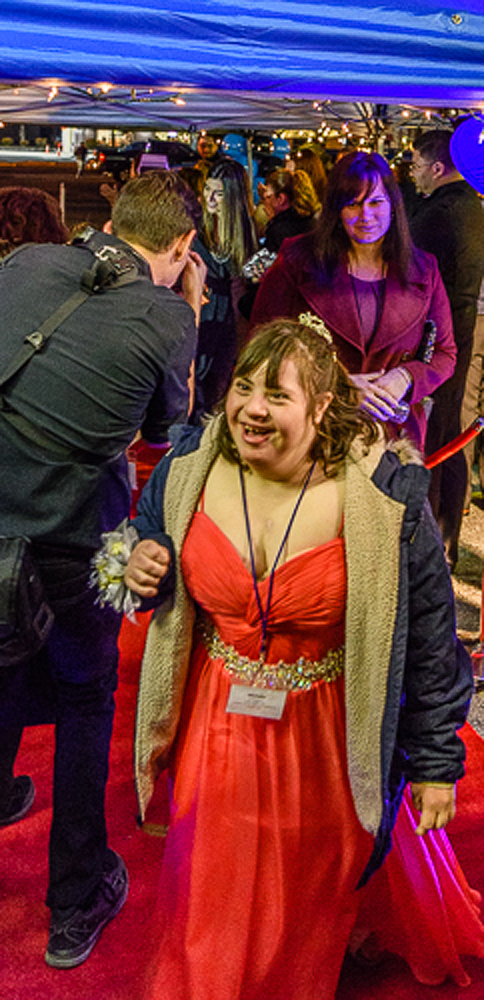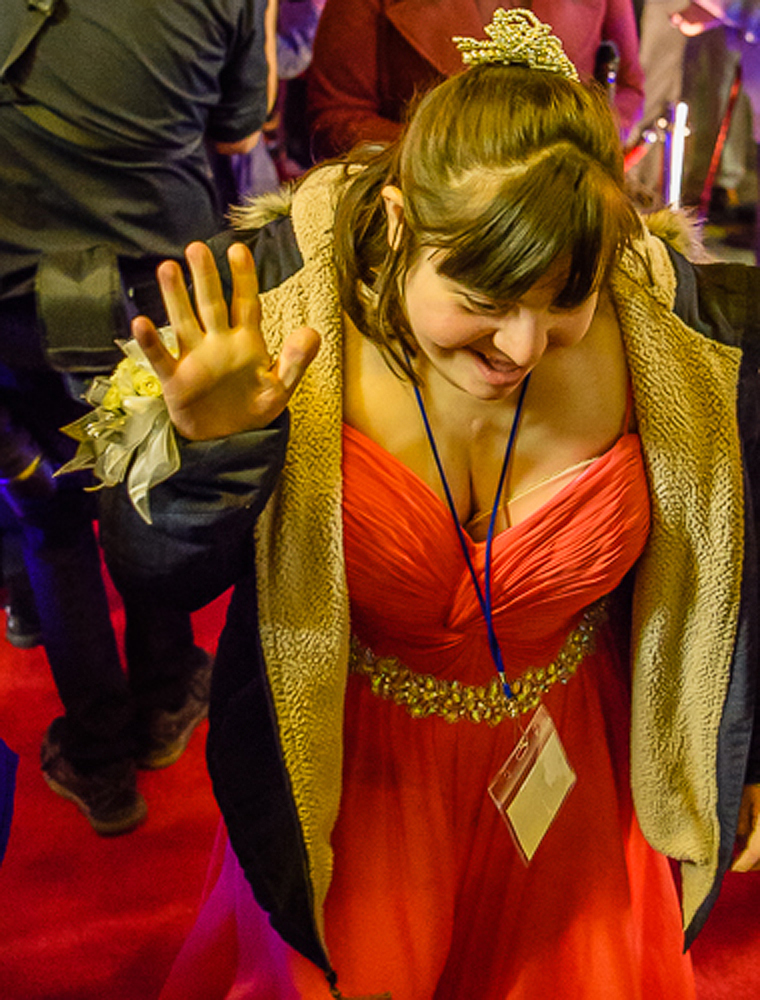 Michelle coming out of the limo to the red Carpet. Paparazzi and CBS TV channel 3 were all around taking photos and she was enjoying every minute of her night.
The big smile showcased how happy she was on the red carpet. This was her Night to Shine.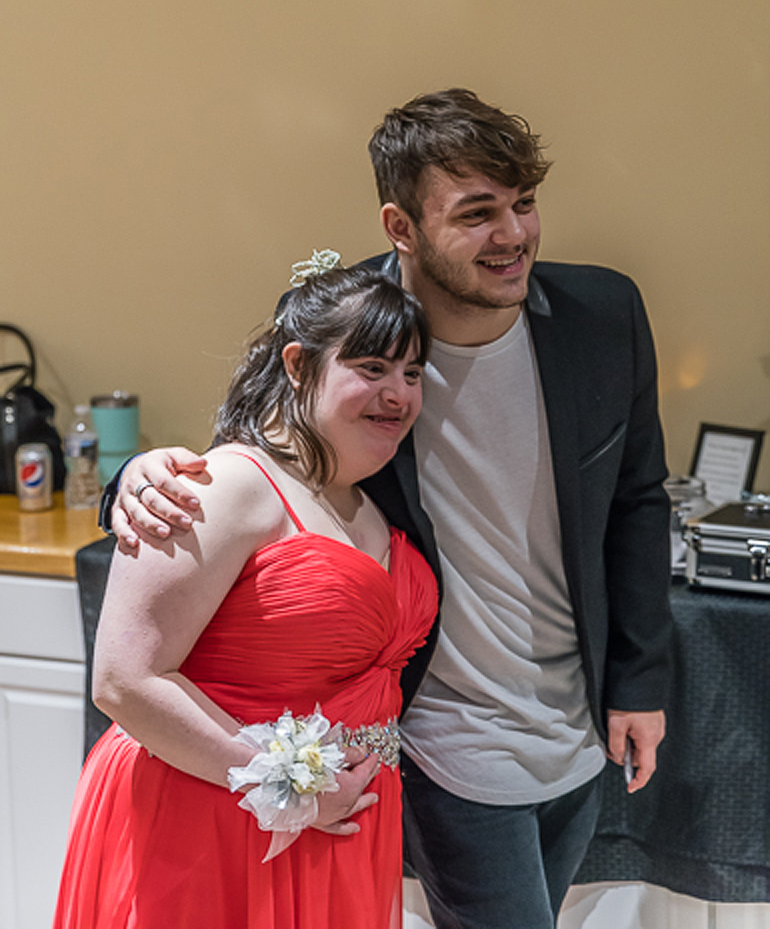 Dawson Coyle of The Voice fame. Dawson was there and put on a show for all in attendance. His appearance on the Voice started with Blake Shelton mentoring and a steal by Alicia Keys propelled him to the live rounds. He is still pursuing his dream and a devout Christian he is giving back to the community. Michelle with her third celebrity picture and once again she had a smile on her face and asked me if I could invite Dawson over to the house for dinner. Also showing up was the Phillie Phanatic which is always a treat for everyone.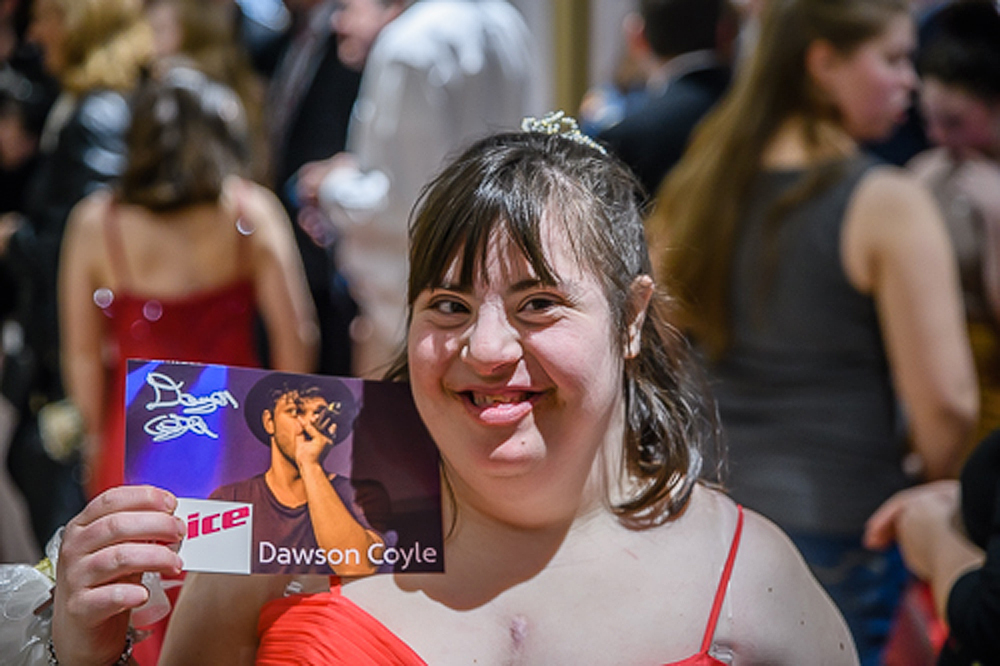 The conclusion picture for the end of the night said it all. Michelle had a blast and felt special. Tim Tebow was on the screen live, talking to over 90,000 special needs adults and children worldwide and told them they were all Gods children and the Lord loves them. Tim said this is his favorite time of the year and looks forward to this night. With the help of his foundation we found a local church where special needs people are shown the true love of God. Through the kindness and dedication from everyone, and the help of Tim Tebow, the Night to Shine is a night of love and one never to be forgotten. God Bless everyone who came out an helped support this magnificent event. The love music and dancing brings to people is an incredible joy and relieves the stress we all encounter daily. My daughter who is a headphone geek and lover of music and dance enjoyed the event and for one night was truly made to feel special. The 200 attendees with their parents at the prom, along with having dinner in another room, all provided by the Calvary Chapel Church, was a night I won't soon forget and I look forward to next years event. The Night to Shine made all these people feel special and wanted and loved. Thank you to everyone for making special needs programs a welcomed blessing. Fortunately we have the local church and facilities to continue with future events and make these special people feel loved.