Recently I had a rare and much appreciated opportunity to talk with Mr. David Chesky via email. Many people, especially in the high resolution music distribution industry have heard of David Chesky. David is one of the main players and pioneers in the industry concerning distribution of digital music in the high resolution format . Over the years his site HDTracks has become a bastion for many of us seeking our most favorite artists. The HDTracks catalogue is impressive and offers music lovers a comprehensive catalog with well recorded classics. The intensive selections offered include audiophile classics such as "Jazz At The Pawnshop", a freshly re-mastered version of Miles Davis' "Kind of Blue" through to newly recorded binaural albums for headphone listening. This article is devoted to Mr. Chesky and is a closer look at the background that made him who is he is today.
David grew up with a very strong love for music. When he was young, he used to be a jazz pianist and saw the world touring with his jazz group. As he grew older and matured as a musician, he became, and still is, a studio musician and composer, and has also conducted various pieces for movies and television. Standing at the podium as a conductor, David became more and more interested in audio sound quality and the various aspects involved in recording good sounding music.
While conducting in the studio, the orchestra always sounded fantastic to his ears. However, when he heard the same orchestra recorded, it would sound terrible, even after he tried 50 different microphones. Quoting him directly, "It sounded awful, the music sounded completely pulled apart and disjointed". Discontent with what he heard, he got the idea to start his own recording label, Chesky Records, and began to experiment with one point miking, a technique that was unheard of at the time. His experimentation paid off, and at the end resulted in a greater stereo field and a greater sense of perspective compared to what was being traditionally done at the time.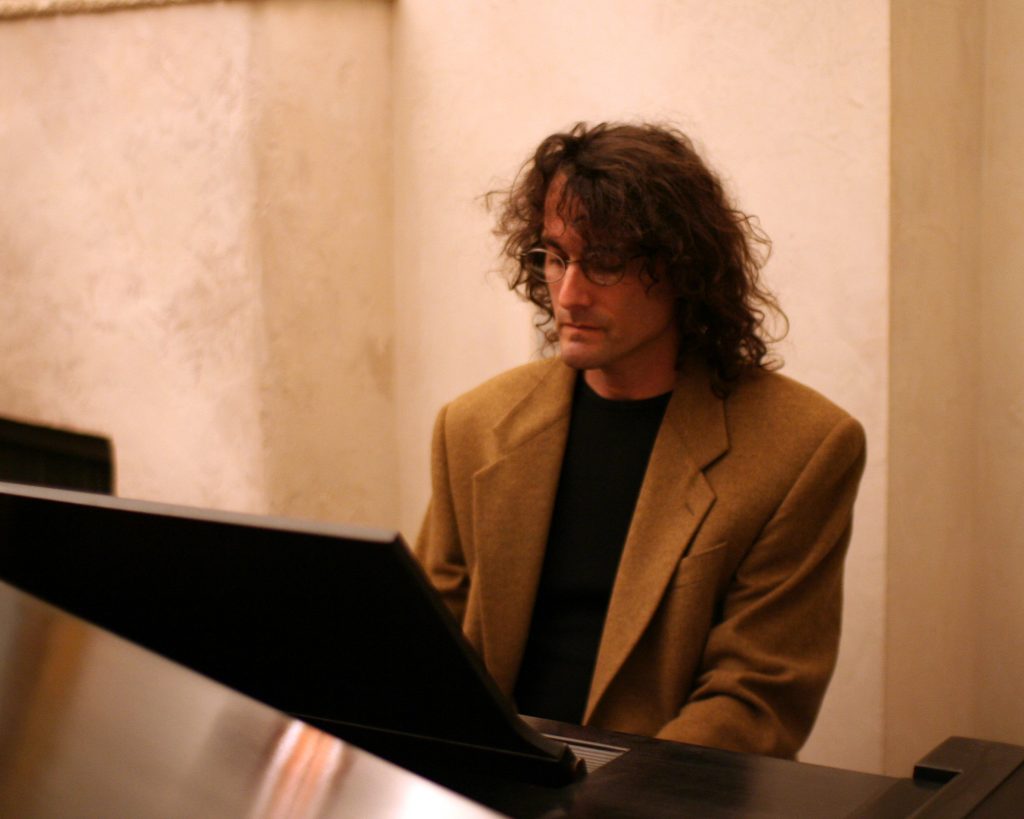 Chesky Records would only be the first step for David. His label, like many others, was actively distributing music on various media such as CD, but the industry was beginning to change. The digital music craze had begun, where iPods and other digital devices had started to take over the lion's share of the media, and the industry as a whole was beginning to change. Records and tapes had gone out of fashion and the CD, the media that had a hand in killing them off, was also starting to feel the crunch as consumers began looking towards the more convenient MP3, ALAC, and FLAC digital formats.
This outside pressure would have a far reaching impact, both positive and negative, that would shake the largest of music labels and cause a lot of the smaller guys, the mom and pop corner record stores, to shutter their businesses forever.
One day, while walking with his brother down Broadway in New York, David noticed the effects of the new media revolution. A lot of the old record stores that had been landmarks for generations were beginning to disappear. For him, the writing was on the wall concerning how much the industry was changing; to refuse to change with the times meant being left behind as obsolete, which spelled death. As depressing as this thought may have been, it also lead to a revelation.
Chesky Records was different compared to a lot of other labels. From the very beginning it had always been a high res audiophile service geared towards creating and distributing physical media containing the best sounding music possible. The idea of expanding the business model to include a high res digital media PCM download service, HDTracks, was a very natural fit. David and company had already spent countless millions of man hours meticulously creating hundreds of high res albums, something they still do to this day. As such, high res was nothing new to Chesky Records. As with anything, it would be a risky venture but a risk worth taking and if done right it would be an investment to help guarantee the future.
When HDTracks first launched, the ecosystem to support high res digital downloads was non-existent. The market at the time was a bone dry desert. Gear we take for granted such as DACs, amps, and high res DAPs didn't exist at the time. Chesky Records would launch HDTracks anyway with the mentality that if you build it the market would eventually come. In the end a new genre of personal audio, the head-fier who craved audiophile grade CIEMs, headphones, and mobile gear, would rise alongside traditional hi-fi, and the gamble paid off in spades; David's name would be cemented in the industry.
HDTracks would be a success amongst audiophiles but David couldn't sit back and allow his company to become static and risk becoming complacent. Quoting David directly, "Making music sound better and better is never easy. Every time you walk into the studio there's always going to be a new set of problems to overcome. You think you have this one microphone understood but there are always little problems that arise with levels or something doesn't match and we're left fighting to reproduce the sound correctly."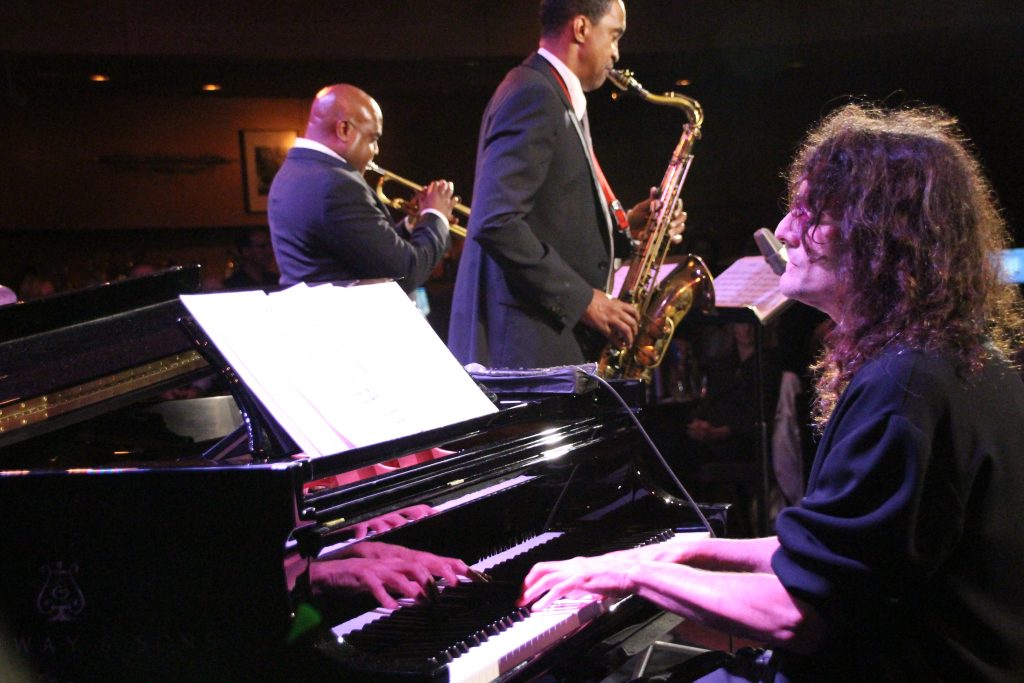 Not content to let good enough be good enough David would join with Princeton University and further invest and experiment in another idea, binaural recordings. The traditional recordings we grew up with and the vast majority of recordings currently on the market are known as sound field recordings. Explained very simply, microphones are utilized in the recording studio and act to directly record sound in the recording chamber or field of sound. Done with good microphones, and with skilled hands working the recording gear, this insures top level production values, and the music can sound quite good, almost like the musicians are sitting in front of you playing.
With binaural recordings the idea is completely different. The main idea is not so much to record the sound field but instead to record it in such a way where the mic hears the music almost exactly like a person would. In other words, the microphone is designed to do is mimic how a human head would hear music if it was in the same room as the musicians.
The result is a far more realistic 3D like listening experience where the listener's brain picks up more realistic depth. For those of you who have never heard binaural recordings I highly recommend you put on your headphones and listen to the virtual barbershop video below to hear for yourselves how immersive binaural recordings can really be. Also, for those interested, follow the link below the video to HDTracks binaural download page. Speaking as someone who already owns most of those recordings listed I can say they're worth owning. I highly recommend that everyone who reads this article go to HDTracks, create an account, and take the time to explore the catalogue. All music available for download has an onsite stream button allowing the customer to hear small samples of the music being sold, thereby eliminating the risk of buying music one may not like.
http://www.hdtracks.com/catalogsearch/result/?q=binaural+recording
HDTracks binaural recordings would go on to be huge hits amongst both audiophile and music enthusiasts alike. With that success under David's belt the Chesky name would no longer become known just as a pioneer in digital media distribution; it would become a name linked to helping pioneer a completely new audio platform.
I'd like to take this opportunity to close this article by thanking Mr. David Chesky for agreeing to take the time needed from his busy schedule and make himself available to answer the questions that made this article possible. I have been a huge fan of what he and his company have been doing in pushing the industry further along into the modern world. Many thanks for the wonderful music you have given the world David. I personally feel my life more enrichened because of it. Many thanks for your wonderful work.