The Dongguan, China company Sivga was founded in 2016 by veterans of the Chinese audio industry. I have little known history with the company having only heard the Sendy Peacock and the Sivga Phoenix in passing, Sendy being Sivga's sister company. I say known history as one of the founders spent 20 years at a leading OEM headphone company. That means I have no idea what headphones I have heard or even owned that he may have had a hand in. I was contemplating this early one morning before work as I was listening to "Dead Bees on a Cake" an album by David Sylvian. David Sylvian is a British singer-songwriter who was also the vocalist for the art-pop band Japan. This album involved Japanese pianist and composer Ryuichi Sakamoto and American Jazz guitarist Bill Frissell. It was recorded in New York, London, and finally finished by Sylvian in his home studio in Minneapolis where he was living at the time. While it did chart in England it wasn't received well globally and resulted in Sylvian leaving Virgin Records which he has since said was one of the best things to happen as it freed him from expectations. My train of thought that morning was how globally sourced the record was, not only in musicians and locations but in melodic and harmonic content. This led me to look around my office/listening space and see the same in all the items in view. That even gets more diverse when you think of the items that make up those items as well as those things made in OEM factories for other companies. This spinning ball in space we call home seems to be shrinking daily. The record kept spinning playback facilitated by my Hana SL from another OEM company who have released their own line and taken the audio world by storm. Sivga may very well be next!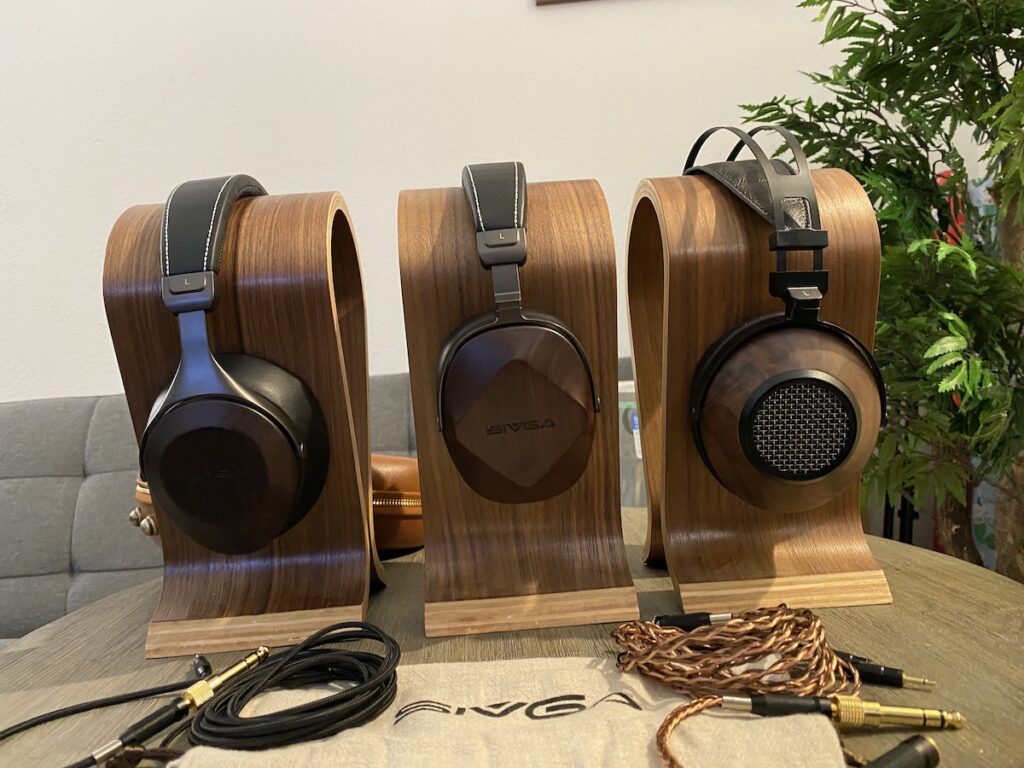 Build and Specifications
Tactility ~noun
tac·​til·​i·​ty
1
: the capability of being felt or touched
2
: responsiveness to stimulation of the sense of touch
Perusing the Sivga website one sees the mention of touch many times. The feel of the product in the owner's hands and on their heads is as important to Sivga as the audio presentation. It shows. The look and feel of all three Sivga headphones are spectacular. Handmade wooden cups, CNC machined metal parts, and stitched leather all looks great and feels welcoming to the touch. No plastic or rubbery feeling parts even on the lowest cost model. The build places all three models at the head of the pack in their respective price points.
SIVGA Robin – SV021 – $149
Driver: 50mm Dynamic Driver
Frequency response: 20 Hz – 20 kHz
Sensitivity: 105 dB +/- 3dB
Impedance: 32Ω +/- 15%
Cable: 1.6m single crystalline copper with braided fabric sleeve
Connector: 3.5mm
Weight: 275g
The Sivga Robin oozes with quality; CNC machined and hand-polished wooden ear cups (Walnut on my review sample) matte metal parts and externally stitched leather on the headband. The ear pads are made of super thick and soft memory foam and supple leather. These ear pads along with the rather egg shape of the cups made these headphones some of the most comfortable I have ever worn. During the review period, this made them my first choice for my daily work-from-home grind. 6 to 8 hours in these was easy and enjoyable. The clamping force was light on my slightly large head, which for me added to the all-day comfort. People with small heads might find this to be problematic but for most should be a win. A good quality though slightly microphonic removable cable is included.
SIVGA Oriole – $199
Driver: 50mm Dynamic Drive
Frequency response: 20Hz – 20KHz
Sensitivity: 108dB +/- 3dB
Impedance: 32 Ohm +/-15%
Cable: 1.6m single crystalline copper with braided fabric sleeve
Connector: 3.5mm
Weight: 280g
The Oriole is built much in the same vein as the Robin. The earpads are thinner and the earcup shape is rectangular instead of egg-shaped. The clamping force was a bit more and the earcups were harder to fit over my ears on initial placement. The overall comfort once adjusted was superb though more finicky than the Robin. This difference was slight and as I have already mentioned the Robins comfort may be the very best I have ever experienced for my head The same cable is supplied as with the Robin.
SIVGA SV023 – $449
Driver: 50mm dynamic driver
Sensitivity (dB): 105 dB +/- 3dB
Impedance: 300 Ohm +/-15%
Frequency response: 20Hz – 40KHz
Cable: 6N OCC copper, 4-wire braid
Connector: 4.4mm balanced (3.5mm TRS adapter included, 3.5 to 6.35mm adapter included)
Weight: 320g
There is a big jump in price from the Oriole to the SV023 and it is evident in the design and build. There is a more intricate self-adjusting headband, a premium balanced braided copper cable terminated in 4.4 mm with a 3.5mm pigtail style adapter provided. A molded leather case with brass fixtures is also included. The earpads are slanted for better acoustics and cut for superb ergonomics. Heavier than either of the other Sivga headphones in for review the extra weight was barely noticeable due to the well-designed headband yoke. I found these headphones to be better looking and more comfortable than my reference in this price range, the Sennheiser HD650.
Sound Analysis
SIVGA Robin – SV021
Most companies have a house sound. Sivga does not seem to. Maybe the fact that one of the founders of the company spent decades working in the OEM world has a bearing on this. The Robin and the Oriole are built similarly with the same basic specs, yet they could not be further apart sound-wise. The Robin has a W-shaped sound profile with a 10 DB bass boost and a boosted treble as well. Nowhere close to a reference sound, yet fast, fun, and funky. I found this headphone excelled at rock, funk, metal, and some forms of electronic music such as House and Techno. It also faired well with Hip Hop and modern R&B. Gaming and video conferencing were also strengths. With treble-heavy music I did experience some listening fatigue though with most popular music I had no issues. The Robin has superb bass punch and presence and has quite the lively and exciting treble. It is an engaging and thrilling listen. I won't be reaching for it to analyze a recording but that's not the point, the Sivga Robin is built for fun!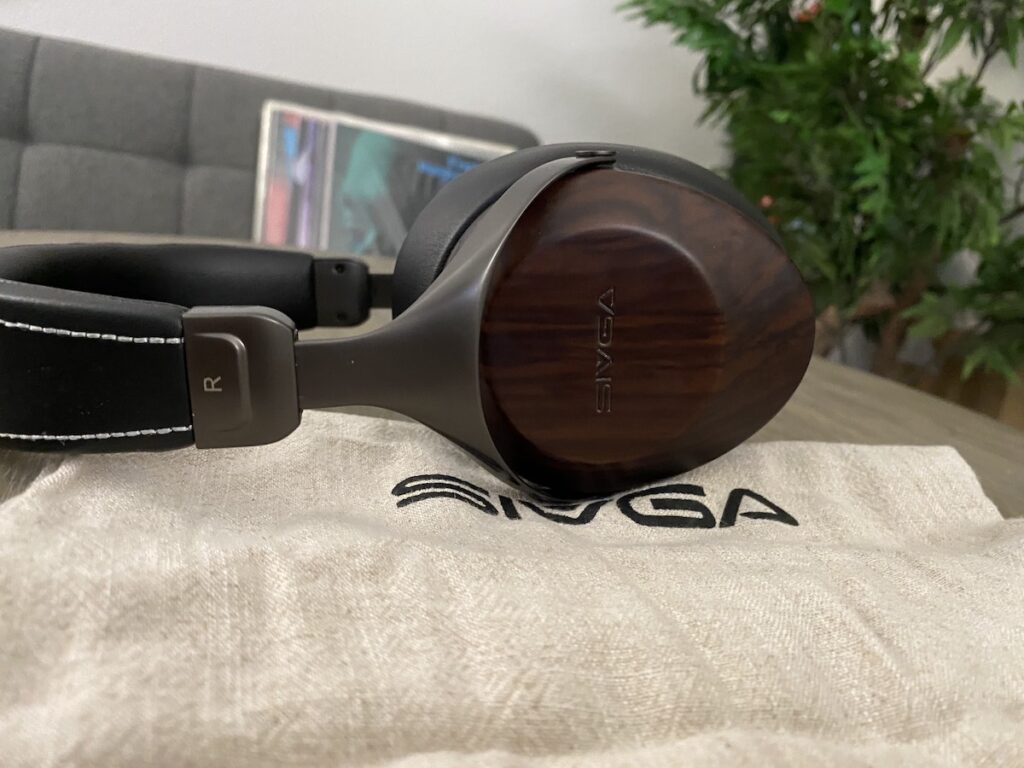 "For Granted" from the new album "With a Hammer" by Yaeji (Qobuz 24-bit/96kHz) is a modern R&B song that descends into a maelstrom of drum and bass towards the end. The sub-slam and extended treble of the Robin brings this song home with textured and fast bass and superb detail retrieval of the layered vocal harmonies.
SIVGA Oriole
In contrast to the Robin, the Oriole seems to try to follow the Harman OE 2018 target and therefore is a much more neutral and accurate headphone. There is a slight bass boost not as prominent as the Robin but results in a nice punch in the kick and a good detail and presence in the sub-bass region. There are no real spikes in the frequency presentation, and I only found two areas that seem to have dips, the upper bass, and lower treble. The dip in higher bass seemed to reduce body in snare drums, male vocals, and some lower brass and woodwinds. This is only noticeable in comparisons with other transducers. In practice, as attack and timbre are good in these areas, and as they tend to lie higher in the frequency range, it just makes the midrange a bit less warm and can increase the perception of detail. The dip in the lower treble just seemed to add a bit of warmth and avoids sounding over-analytical. The Oriole had exquisite soundstage width and depth. Instrument placement and left-to-right separation and distance, along with exquisite layering belie the relative low cost. I found the Oriole to excel at big band and combo Jazz, both instrumental and vocal, classical, soundtracks, bluegrass, and IDM. All of these require detail retrieval and a balanced tonality that the Oriole delivers in spades.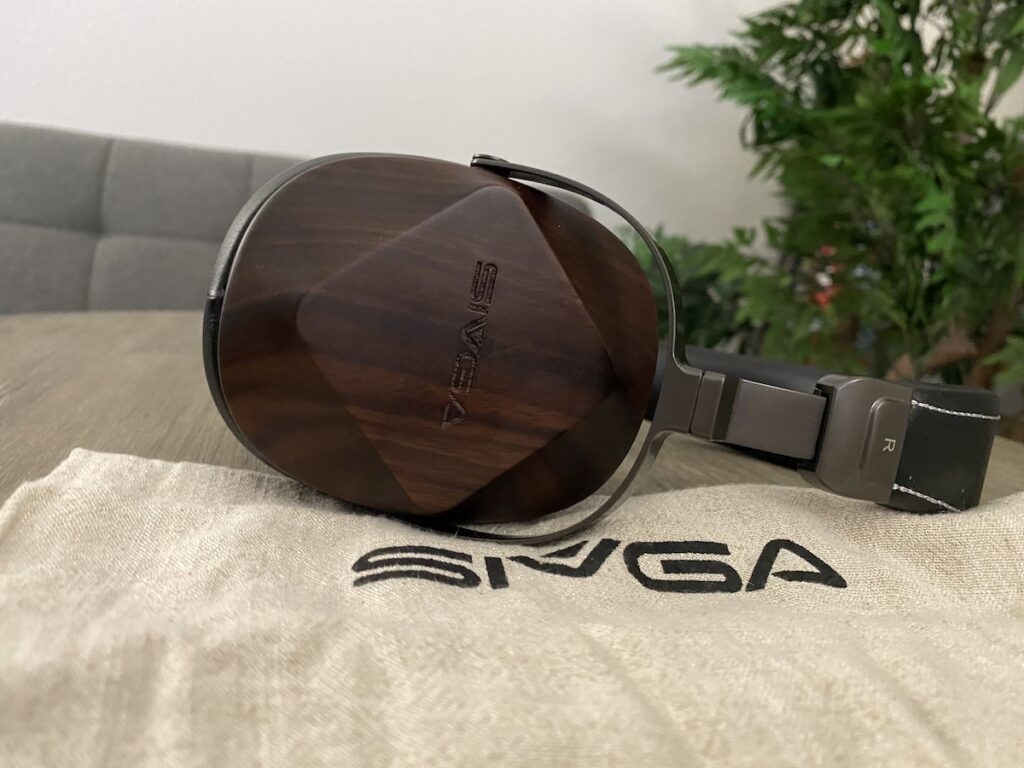 "Time On My Hands (You In My Arms)" by Chet Baker from the stereo version of the Riverside recordings' album "Chet" (Qobuz 24/192) unfolds beautifully on the Sivga Oriole. Chet's breathy trumpet sits to the left with the rhythm section swinging in the lower right just slightly out of your head. The piano solo is breathtaking as it sits between your eyes highlighting the beautiful touch of one of my all-time favorite pianists Bill Evans. The tonality, as well as the timbre, pace, and timing, are superb, showing why this album is such a classic.
Sivga SV023
The most well-balanced and accurate of the three, the Sivga SV023 is a different beast altogether. First, it is a high Impedance design and an open back. This puts it in the rarified company of Sennheisers, Beyerdynamics, and ZMFs. Looks wise it is closer to a ZMF, price wise it sits with the Sennheiser HD650, and sound wise it is somewhere in the middle of those. Bass seems unboosted and accurate, mid-range is detailed with a sight bit of warmth while the treble is extended and crisp yet unfatiguing. The soundstage is exquisite, and the placement of instruments is superb. Coherency is the name of the game for the SV023 and the whole picture it gives is musical and extremely detailed. The SV023 was quite good with classical and Jazz but I tended to cue up the progressive rock a lot with these. The detail and expansive soundstage let through the bombast and excess of Jethro Tull, Porcupine Tree, Marillion, Steven Wilson, and yes even Yes, that brought a big smile to my face every time.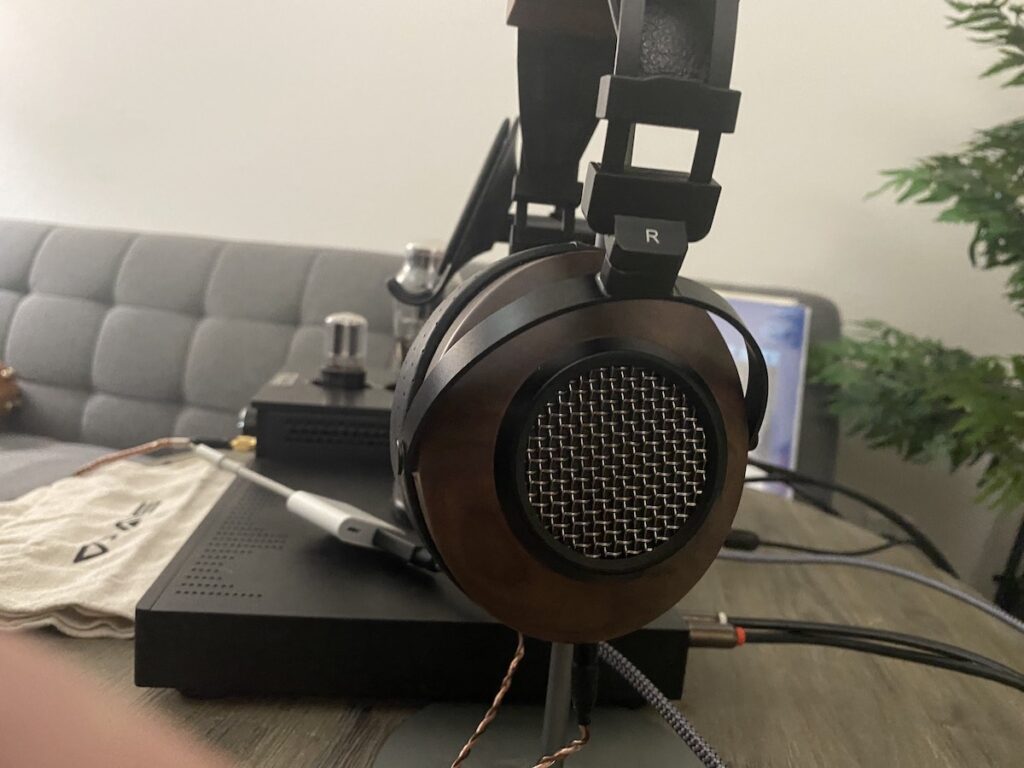 David Sylvian's "I Surrender" from "Dead Bees on a Cake" is a multi-layered masterpiece to me. The slinky funk-style guitars, the string arrangement, along with the woodwinds and brass provide an exquisite bed for Sylvian's baritone. The Sivga SV023, along with the Earmen CH-amp and Tradutto DAC I reviewed a few months ago, painted an exquisitely detailed and musical picture of this art pop song. The drums snap and thump unobscured by the warm swirling strings while the flute or flugelhorn float along the top punctuating the mood between vocal lines. The SV0023's strengths of coherency and detail are easily heard yet unobtrusive allowing the music to sing.
Conclusion
This was a difficult review. Not because the products were bad, on the contrary, all three Sivga headphones are among, if not, the most enjoyable headphones to me in their respective price points. The difficulty lies in the extreme differences in the presentation of recorded music. To me, my job as a reviewer is not to tell you what is good or bad as I can't do that. I don't have your ears, your gear, or your tastes in music. What I can attempt to do is describe the product in a way that you can get a taste of its aesthetics, feel, and sound characteristics. This will enable you to choose if they are something you may want to try.
If you are looking for a fun, engaging listen with an exquisite build and sublime comfort and have a $150 to spend then I do feel the Sivga Robin should be on your shortlist. The Oriole takes it up a notch for me with a more neutral presentation with a bit of a bass boost and an amazing soundstage for a closed-back headphone at any price.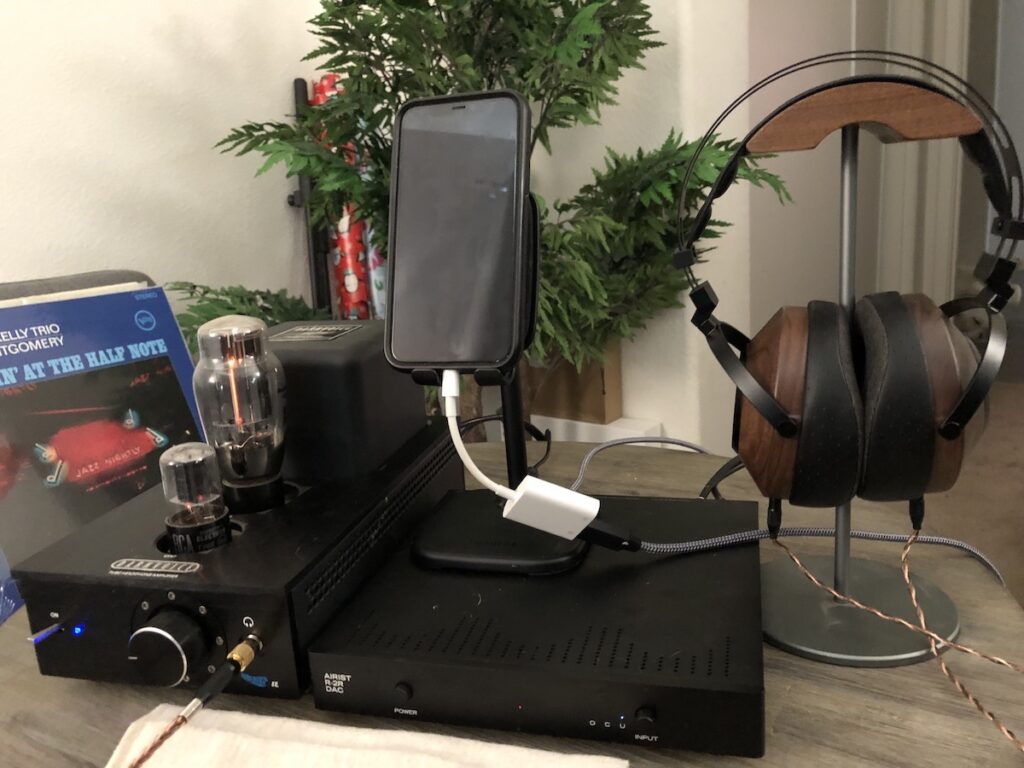 The SV023 replaces the Sennheiser HD650 as my sub $500 reference as I prefer its spacious and very clear open presentation that sucks me straight into the music.  If you have an OTL tube amplifier such as a Darkvoice 336 or a BottleHead Crack the Sigva SV023 pairs exquisitely with them. It also played well with solid-state amps such as the Earmen CH-amp, the Sigxer SA-1, and the Rupert Neve Headphone amplifier.  The Sigva SV023 is a great daily driver, plays all music well, and is a worthy choice for its outstanding looks, amazing sound quality, and down-to-earth price!
Manufacturer's Website: https://www.sivgaaudio.com/