I've been a huge fan of Beyerdynamics for many years now. Their classic DT800 (600-ohm version) full-sized headphones were among the very first audiophile level headphones that I purchased. After a few years, these headphones served as a gateway drug for my inevitable purchase of their newly released T1 flagship headphones. You can find my review of the T1 Version 2 headphones here:  https://headphone.guru/the-beyerdynamics-t1-second-generation-flagship-headphones-a-2-headphone-amplifier-the-desktop-dynamic-duo/. So when I was asked to review their newly released Xelento Wireless flagship in-ear monitors, I leapt at the opportunity to cover them.
Upon opening the box from Canada Post, my heart fluttered slightly as I was really eager to see if these IEMs were as beautiful as the photos I've seen online. As soon as I opened the packaging, I can certainly confirm that these in-ear monitors are simply beautiful. The construction is off the charts. The level of workmanship and the quality of the materials is outstanding. From the high-quality silver plated copper cables, to the aluminum housing it really shows that the folks at beyerdynamics took their time to select robust materials that not only hold up to everyday use but also help improve sound quality and their aesthetic appearance. Portability is also a strong factor when selecting a pair of IEMs, and the Xelento Wireless certainly excel with offering a small form factor that you can readily keep in your jacket pocket when you are not using them. The wireless capability helps them truly "disappear" when you're going for a long walk or run, or just working around the house.
Incorporating beyerdynamics' "Tesla Technology", the Xelento Wireless in-ear monitors continue in the strong tradition of audiophile quality sound with their bigger siblings the T1 Version 2 and T5p Version 2. Throw in BluetoothTM capability using the Qualcomm aptXTMHD with these miniaturized Tesla drivers, you can have incredibly transparent sound quality wherever you may be. Regardless of the file quality you may have in your library, the Xelento Wireless IEMs are Hi-Res Audio certified and if your player is up to the task, these in-ear monitors can certainly handle whatever you can throw at them.
The full list of specifications for these IEMs is listed here:
| | |
| --- | --- |
| Operating Principle | Closed-back in-ear monitor |
| Transmission Type | Wireless via BluetoothTM or wired via the included cable (with a standard 1/8" TRS stereo termination |
| Remote | Universal 3-button remote |
| Nominal Impedance | 16 Ohms |
| Headphone Frequency Response | 8 – 48,000 Hz |
| Nominal Sound Pressure Level | 110 dB per mW @ 500 Hz |
| Supported BluetoothTM Profiles | HSP, HFP, A2DP, AVRCP, GAVDP |
| Codecs | aptXTM, aptXTMHD, AAC, SBC |
| Sound Coupling to the ear | In-ear |
| Price | $1,199.00 USD |
My primary sources for this review were the FiiO X5 MKIII and Chord Hugo 2. But one of the biggest advantages of the wireless option now available on these in-ear monitors is that you don't need to invest or carry around a higher end source. Simply streaming or downloading HiRes files off Qobuz with my cell phone was more than up to the task of getting incredible sonic quality from these IEMs! The Xelento Wireless are about as "portable" as you can get with a true audiophile quality experience. No cables, no high-end sources or DAPs (digital-to-analog players), and no bulk whatsoever. Just grab these in-ear monitors, your mobile phone and you're off to the races.
The 24-bit release of Vampire Weekend's newest album (streamed from Qobuz) was an absolute pleasure to experience. While being relatively small in size, these IEMs offer an impressive "out of your head" experience. I think this was the first thing that jumped out at me when I carefully selected the best ear-tips for my personal ideal fit. Most in-ear monitors tend to make the sound seem to originate from inside your head, but with these little wonders, I experienced incredible sound staging and very specific placement of each player within that stage. The mids equally stood out and Ezra's vocals were front and centre and the tonality was spot on. Equally, the bass reached down deep and offered a wonderfully layered and detailed presentation. Usually, you get to pick either dynamics and energy or detail, but rarely both. Well, I am happy to report that you can indeed have both with the Xelento in-ear monitors! Treble sparkle was equally up to the task and the detail and shimmer of the cymbals were true to life and never pushed to the forefront and conversely never rolled-off. Overall I would classify the tonality as wonderfully rich, transparent with a great sense of warmth.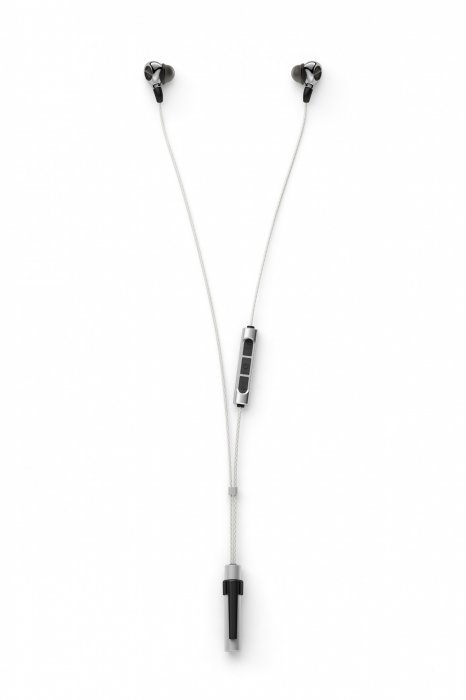 A few days later I decided to go for a walk, a long walk and thought it would be a great idea that I brought the Xelento Wireless IEMs with me on my journey. If you've read a few of my reviews, you will know that I am an unabashed Rush fan. Heck, my Head-Fi.org avatar is from the cover of their classic album "Fly by Night". "Power Windows" is a classic rock album from the 1980s and when it was released in 1985, I remember begging my mom to take me to the mall so that I could buy the LP from our local Sam The Record Man. If you grew up in the 1980s in Toronto, you'll understand just how iconic this record store really was and I spent much of my youth (and money) in this place! Right from the first track "Big Money", the Xelento Wireless IEMs transported me back to Yonge Street into Sam the Record Man. The raw energy of Neil Peart's drumming was perfectly portrayed with these in-ears and I immediately started bopping my head up and down. Simply put, these IEMs offer a dynamic and still very transparent presentation. Rush's albums are complex and nuanced and the Xelento IEMs laid this recording bare. Noise isolation and comfort were equally outstanding and if you're looking for isolation and IEMs that "disappear" once you have them in, these are right there with the very best IEMs on the market.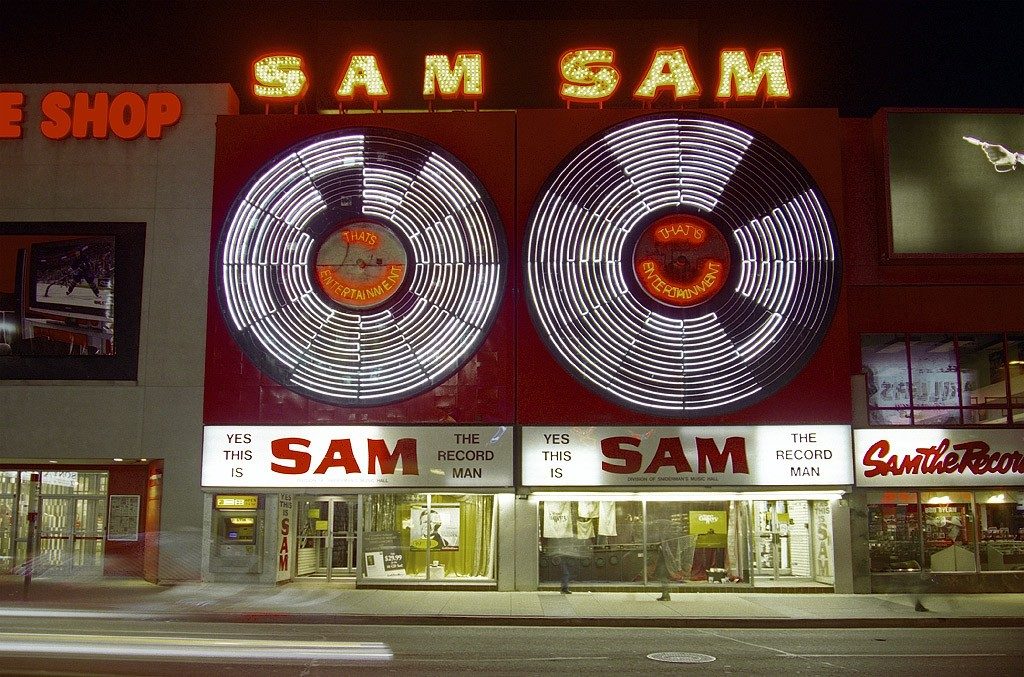 Finally, I decided to go "wired" to test how the Xelento IEMs faired with some 192kps high-bitrate files and my Chord Electronics Hugo 2 as the source/amplifier. For this session, I went with a classic standard for me, "Kind of Blue". This is one of the greatest albums ever released in my humble opinion. It is the "Sgt. Pepper" of the jazz world and Miles Davis' quintessential opus. Throw in John Coltrane on sax and Bill Evans on piano and you have literally what many consider the greatest jazz record of all time. Hooking up the included cable (terminated with a 1/8" stereo TRS plug) took only a few seconds. As well, I found the included cable made quite sturdy, with near zero microphonics and light and simple enough to navigate around. Certainly, the wireless option is the most portable method of using these IEM, but I wanted to surmise just how capable the drivers were with both a high-end source and amplifier. As soon as I plugged in the Xelento into my Chord Hugo 2, I could almost immediately tell that the drivers could in fact scale with higher end equipment and source material. That said, the DAC/amplifier on the wireless cable was no slouch and could bring these in-ear monitors to very high levels. However, with the wired cable and the Chord Hugo 2 ($2695 USD), the Xelento IEMs continue to scale to even higher levels. The drivers responded with an incredible experience that I've rarely had with in-ears. Sound staging offered that "out of your head" experience that so many top-flight IEMs fail to fully portray; transparency and clarity also improved with the upgrade in the upper stream gear/source material as well. Simply put, this was one of my favourite experiences with this classic album and any IEM I've used over the years! The tonality and inner workings of Miles' trumpet were truly spot-on. Coltrane's saxophone never sounded better, and the portrayal of Bill Evan's on the piano was eerily life-like. I've always found that piano tonality tended to not be ideal with the use of in-ear monitors, but with the Xelento / Chord Hugo 2, I was floored at just how good portable personal audio could sound!
Overall I thoroughly enjoyed my time with the Xelento Wireless in-ear monitors. Not only are they beautifully constructed, but the resulting sound quality sets a new bar for in-ear closed-back universal monitors that I've very rarely experienced. While not cheap, coming in at $1,199 USD, they do offer the upmost in transparency, clarity, and portability. Comfort and noise isolation were also excellent, so whether you're kicking back at home, going for a long walk or using them on a plane, they truly can meet all of your listening needs. Coupled with the upmost in clarity, detail, and transparency, it seems you can have it all with the Xelento Wireless in-ear monitors by beyerdynamics! I strongly suggest that if you're in the market for a high-end universal pair of closed-back IEMs, you give these a very strong consideration as you will not be disappointed!
https://north-america.beyerdynamic.com/xelento-wireless.html