Welcome back to part 2 of our multi-part in-depth coverage of CanJam Chicago 2022 once again thanks to our good friend Walter Liederman of Underwood HiFi, https://www.underwoodhifi.com/, the best place to find high-end audio at affordable prices, for his magnanimous support in sponsoring our show coverage.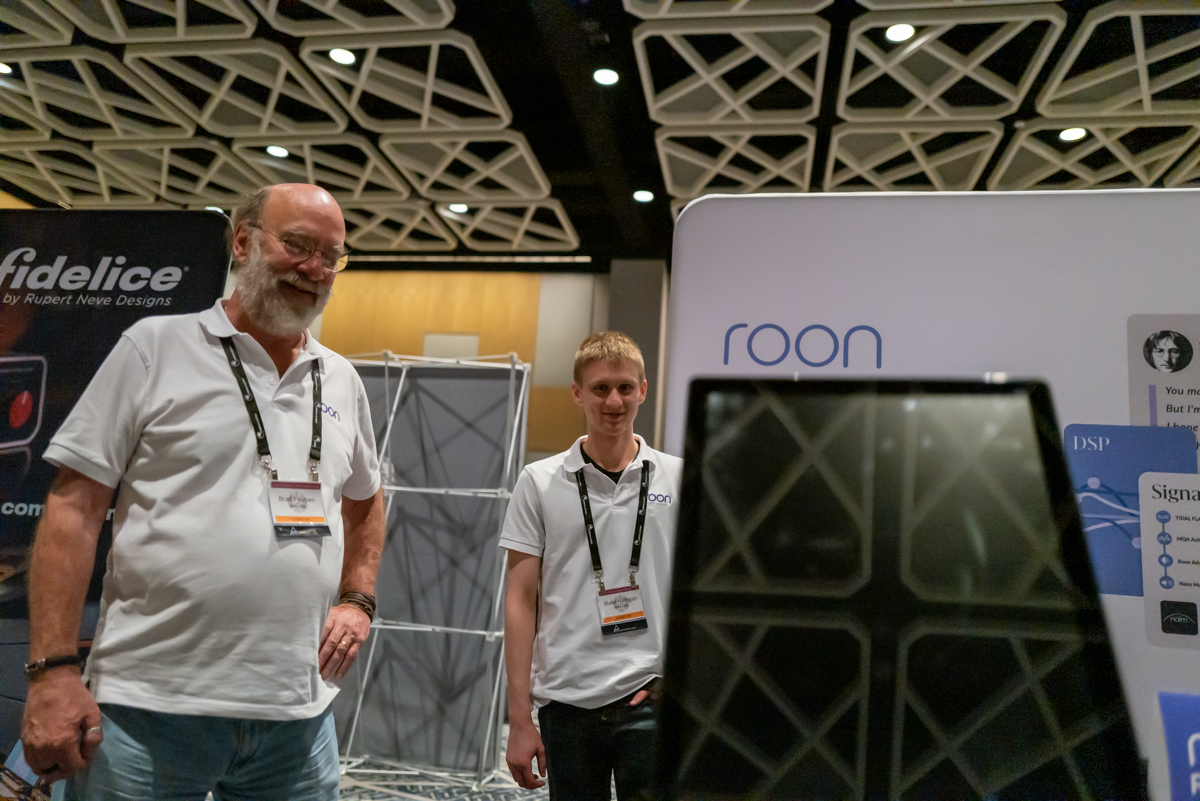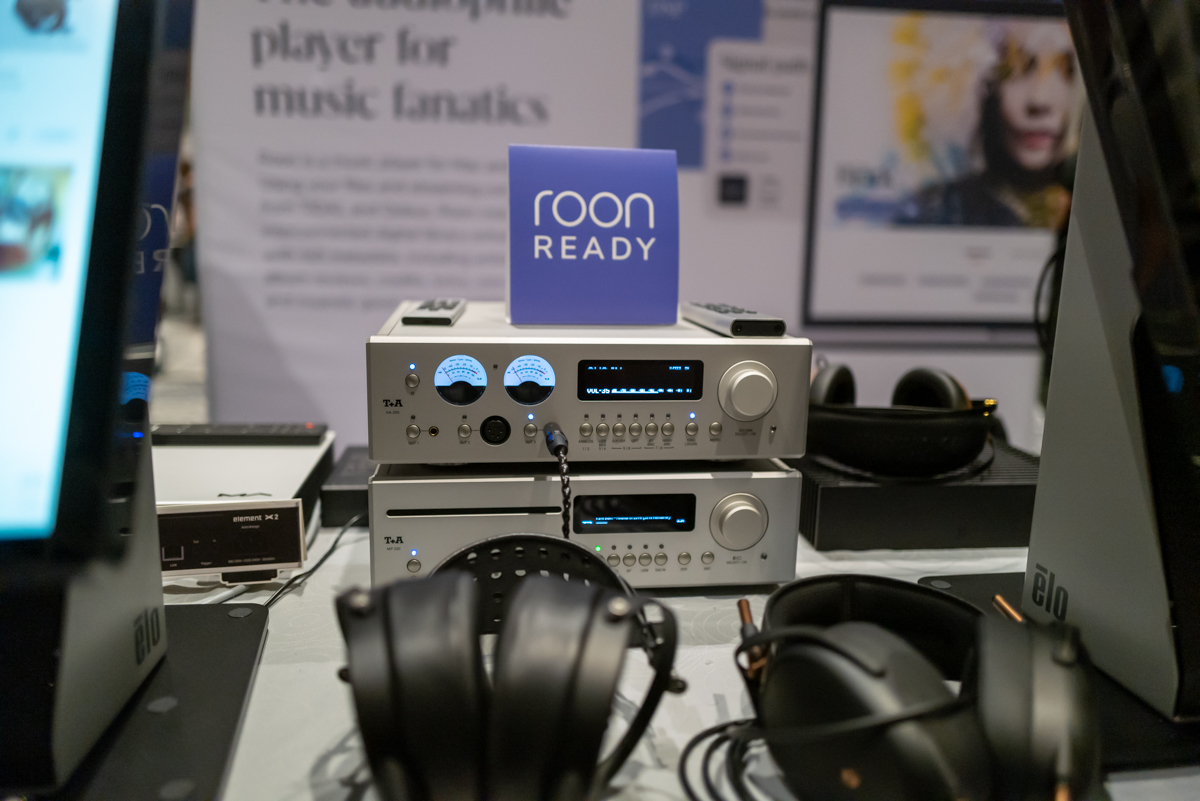 Brad Paulsen the National Sales Manager from Roon was at the show showing the Roon system for streaming music via several popular Roon Ready Products. Included in the presentation was the fantastic sounding T+A HA 200 Roon Ready Streaming DAC/Headphone Amplifier priced at $9500 and the T+A MP 200 Multi-Source Player which sells for $5700. In addition, they also had the world-beating dCS Lina System on their table which I reviewed for Headphone.Guru located HERE. The Lina consists of a separate Headphone amp, Dac, and Master Clock priced at $29500 for the three pieces, and streaming everything from Roon sounded exquisite. I have my complete music library as well as my CD library and 8TB of High-Resolution files on Roon. The system is one I cannot live without.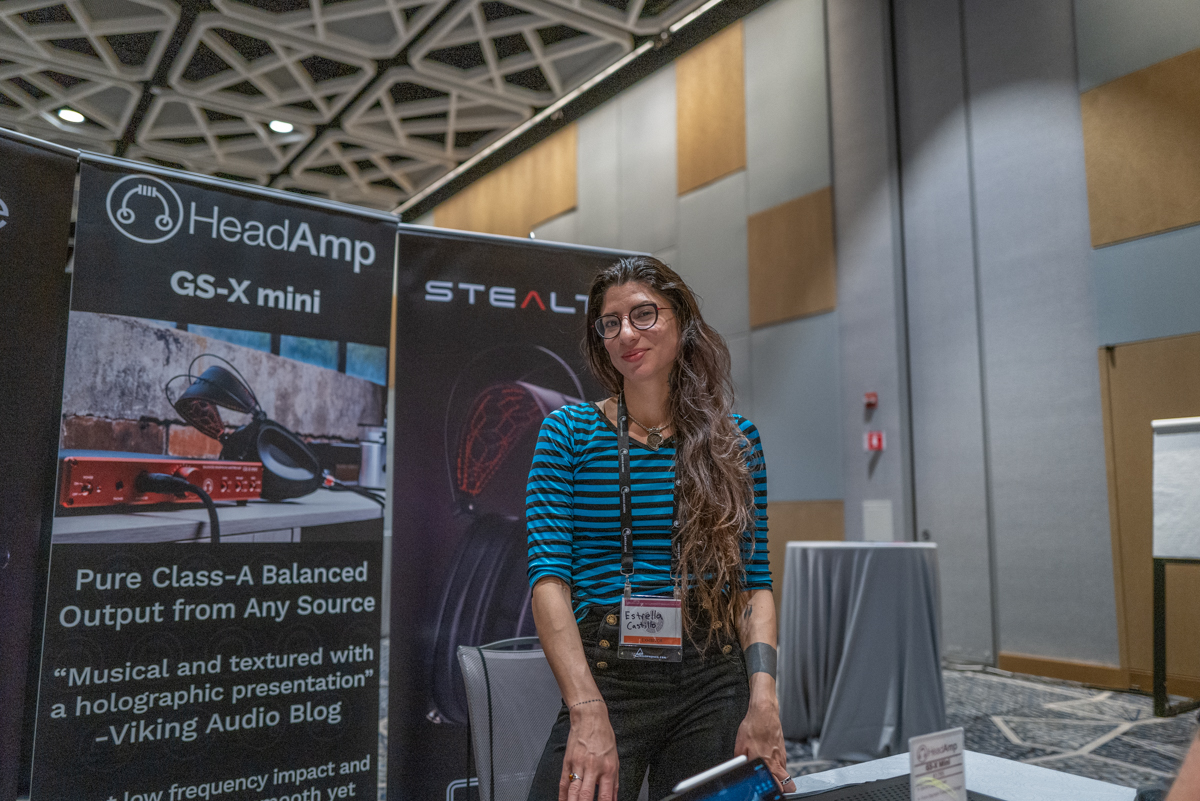 HeadAmp and Dan Clark Audio shared a small booth in the main ballroom and in addition a larger private listening room to fully display their plethora of products. HeadAmp's GS-X Mini $1799 driving the mighty $4K Dan Clark Stealth Headphones produced a magical sound. Pristine clarity and the balanced GSX-Mini built by Justin Wilson sounded transparent had exceptional bass and made a great system, add your favorite DAC and you will have a dream system.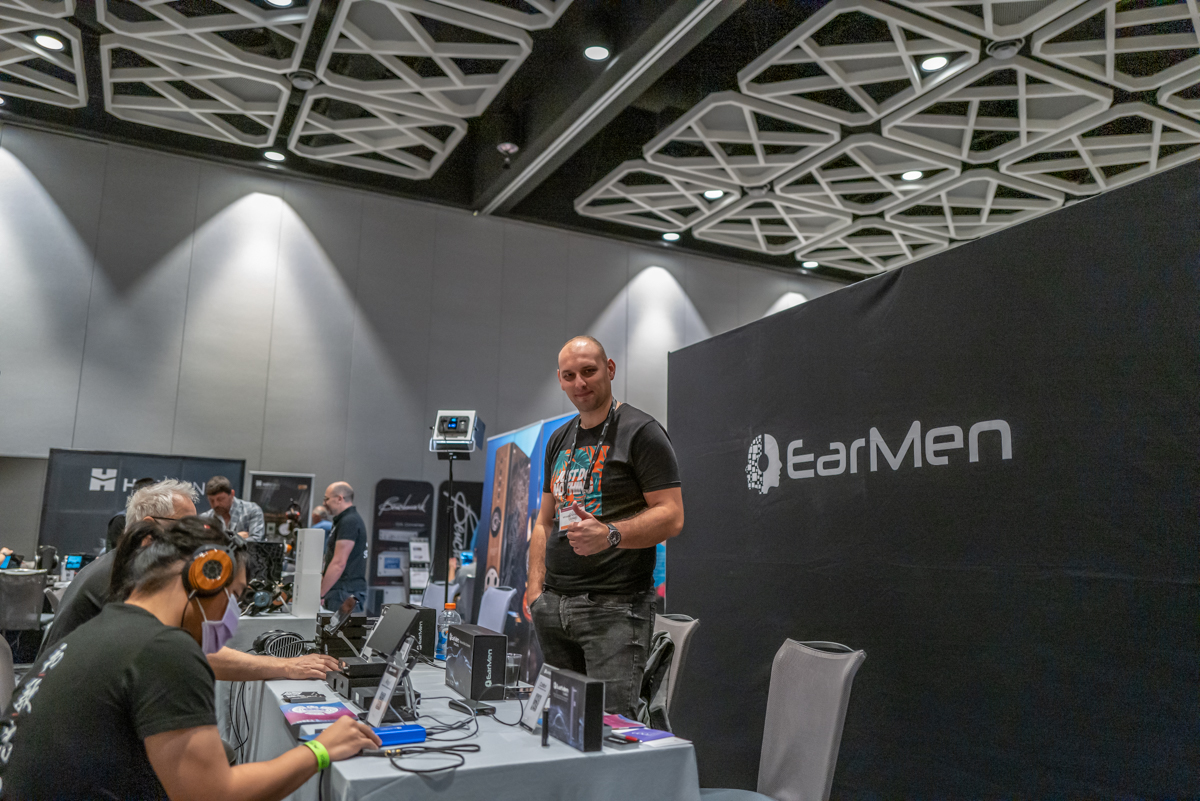 Miroslav Milovanic was available showing the EarMen products designed by his uncle Miki Trosic from Auris.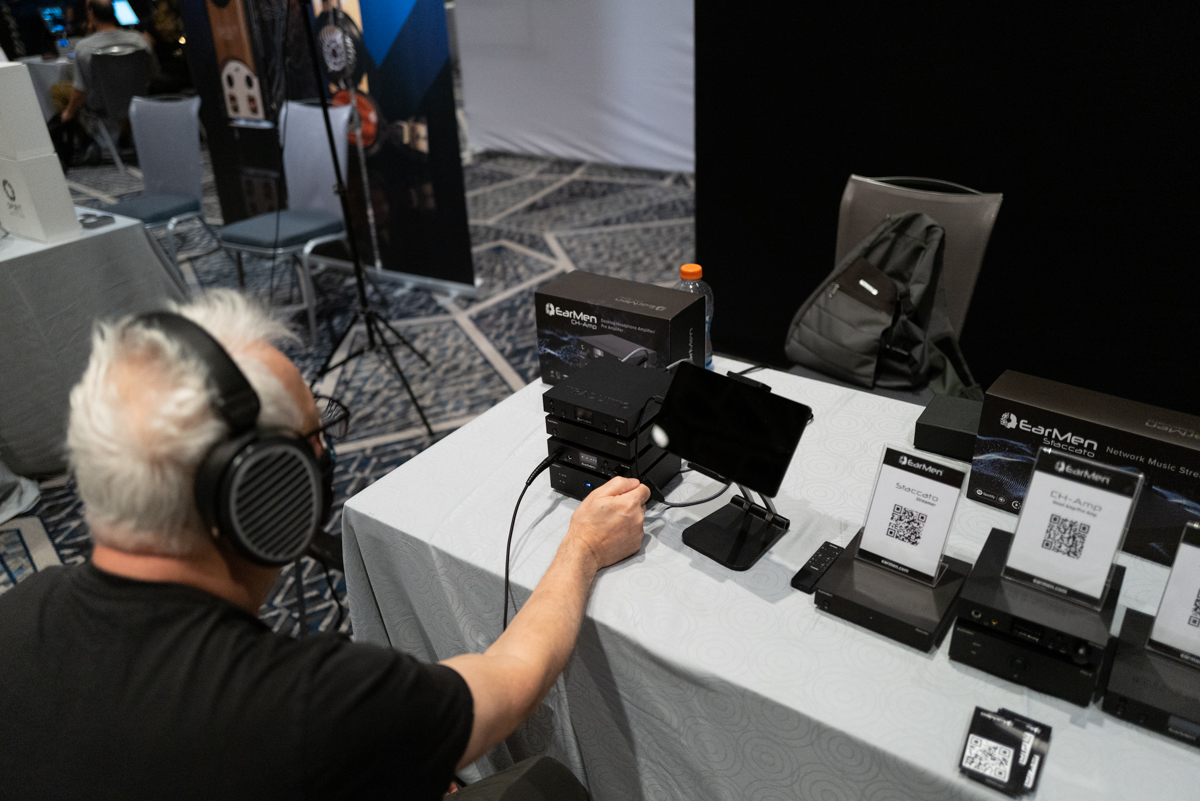 The new EarMen Stack (TBA) is made up of the EarMen CH-Amp Headphone Amplifier plus the EarMen PSU-3 Power Supply, the EarMen Tradutto DAC, and the EarMen Stacatto Streamer is a three-piece system that is pure magic.
The EarMen Tradduto DAC priced at $799 is fully balanced and includes the ES9038Q2M DAC chip which is capable of 32bit/768kHz PCM and DSD 512, MQA is supported as well. The best Qualcomm HD Bluetooth 5.1 chip supporting AAC/SBC/aptX/aptx LL/aptx HD/LDAC is incorporated allowing the Tradduto to play from any source.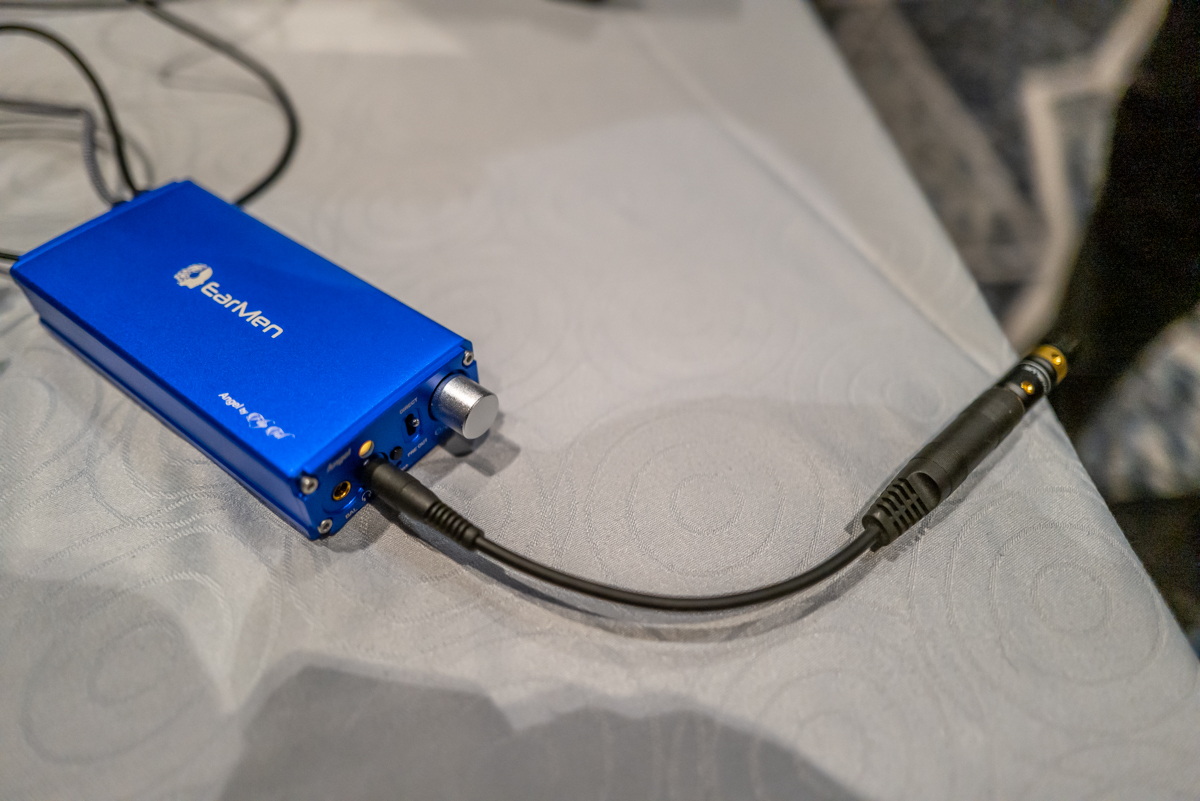 The 799.00 blue EarMen Angel amp still in prototype form sounded exceptionally transparent and will drive any headphones. Designed by Miki Trosic it is an amazing product and paired with the Tradutto makes for affordable studio-quality sound.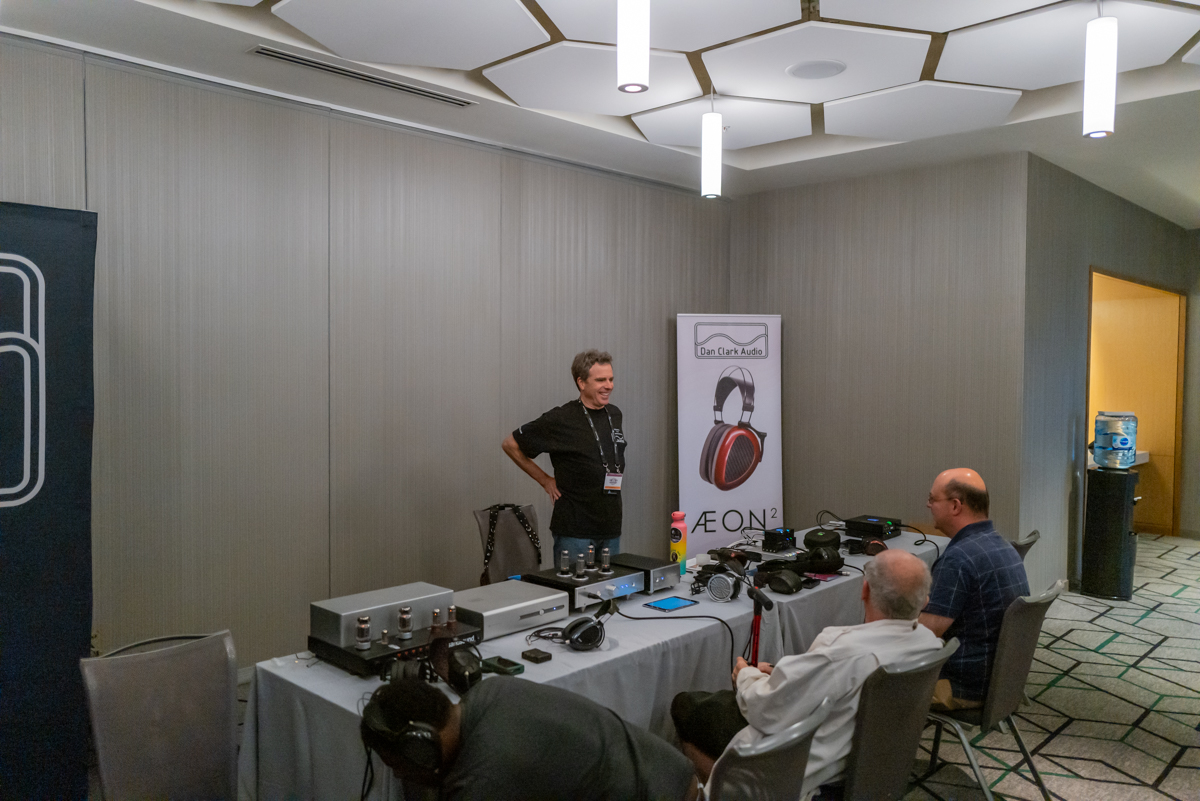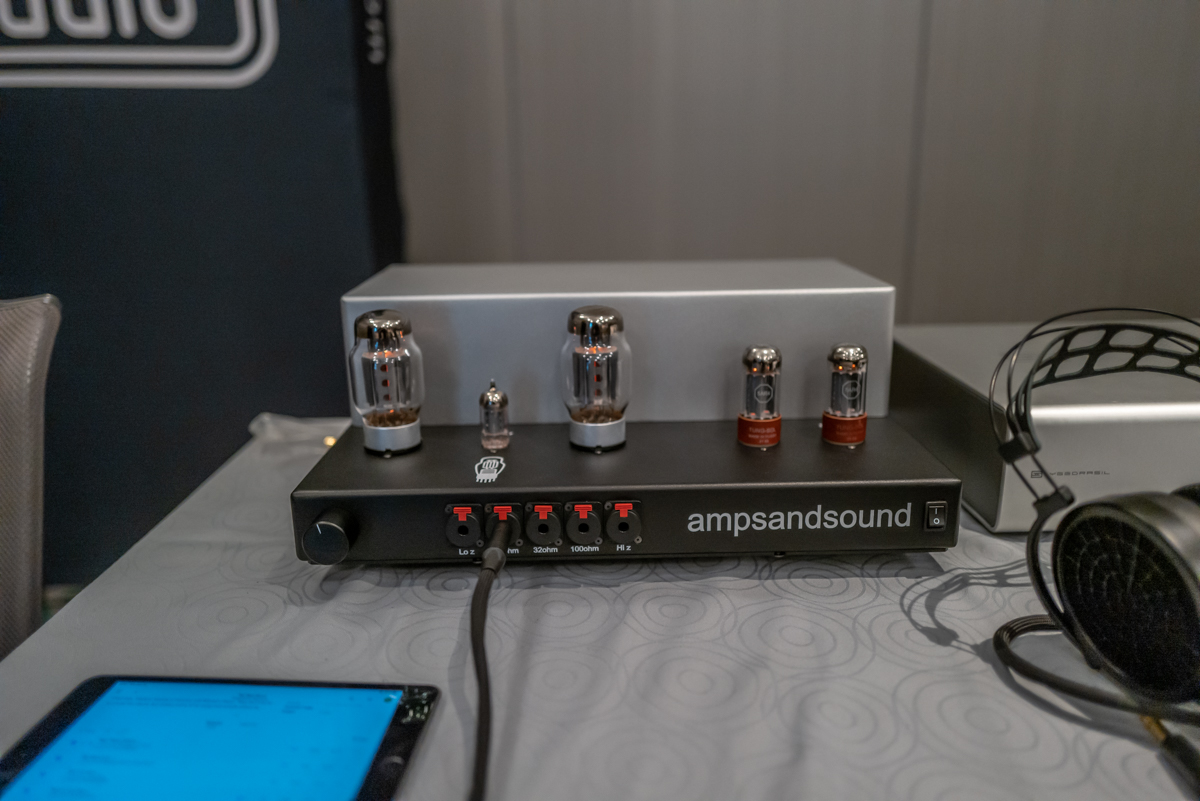 Dan Clark was working in his room showcasing ampsandsound's $9200 Nautilus amp driving his $4000 Stealth Headphones paired with the Schitt $2199 Yggdrasil DAC. The music was alive and sounded transparent. The Stealth disappeared and I could hear the musicality I always crave for with clarity and detail retrieval was spectacular.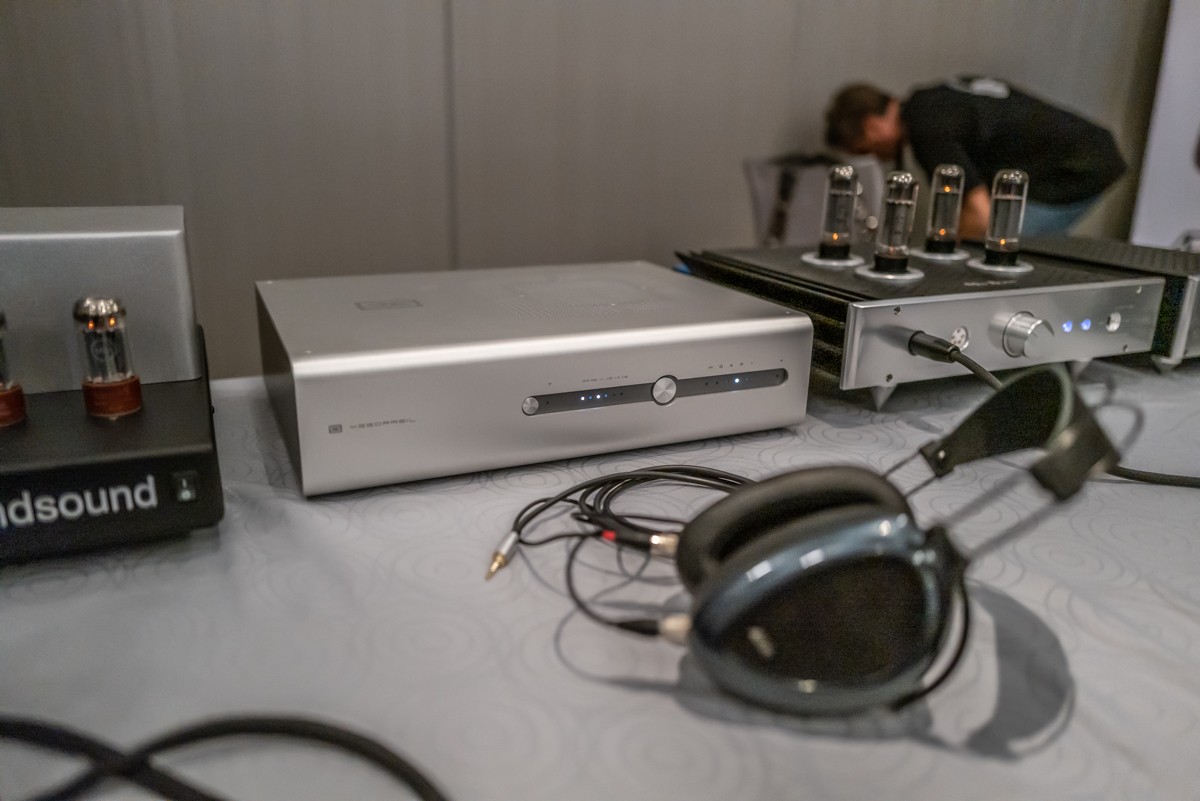 The Blue Hawaii Electrostatic Headphone Amplifier ($6995), one of the best high-end designs by Headamp, was driving the Dan Clark electrostatic VOCE Headphone priced at $3299 is one of the best electrostatic setups I have heard and sounded divine.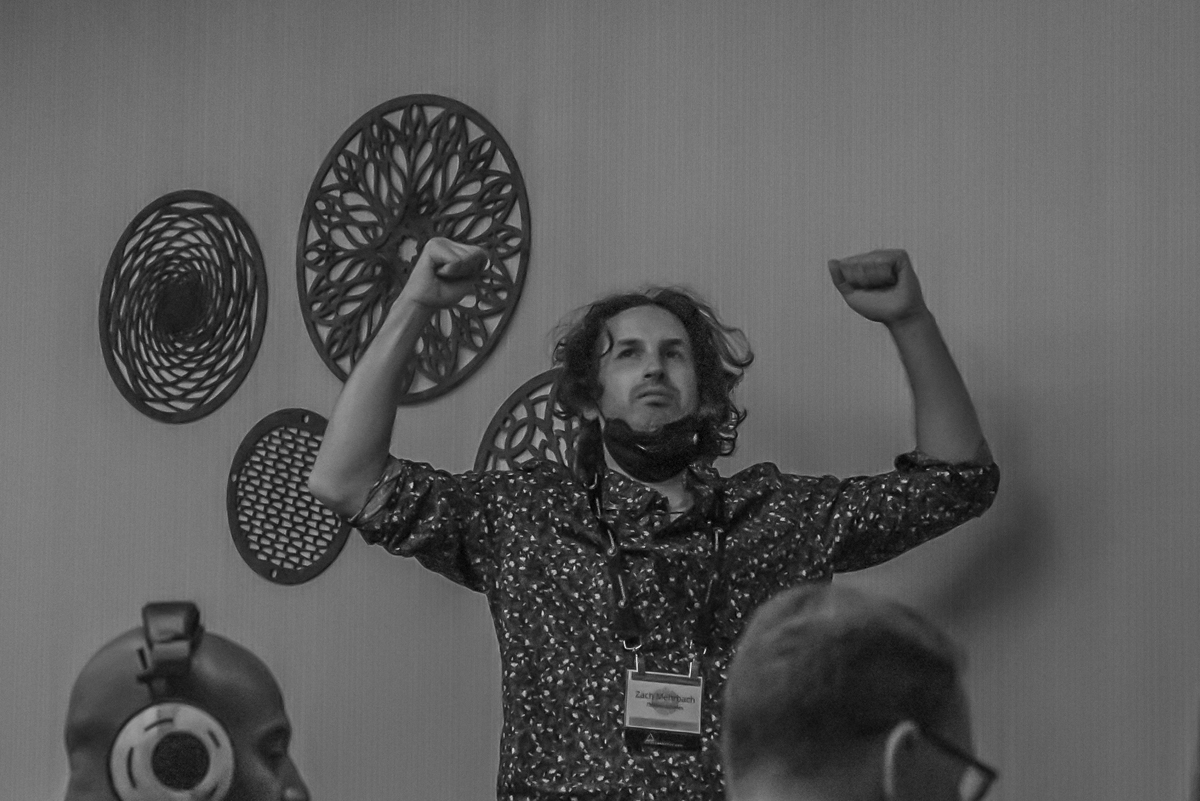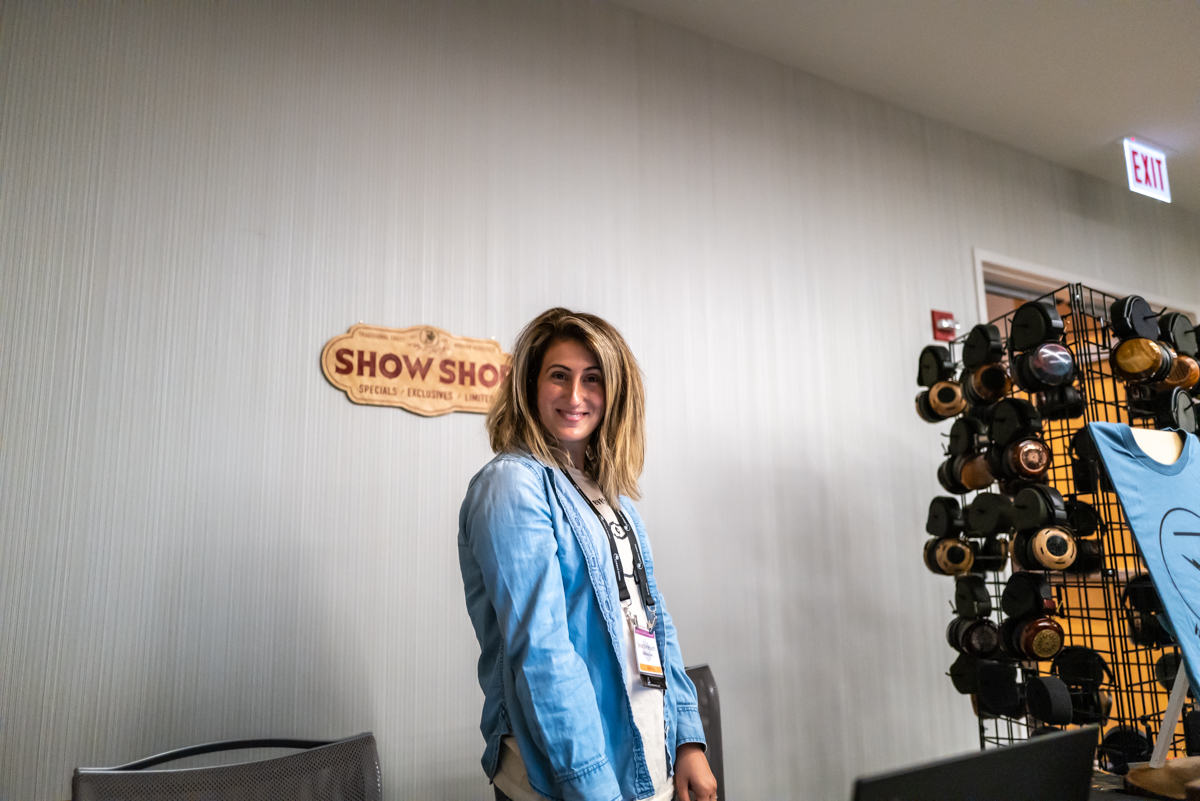 Zac and Bevin are two of my favorite people in the Head-fi community. I have been taking pictures of their products since they started their business. This dynamic duo produce some of the best products for portable listening. Zac's creativity and ability to create one-of-a-kind headphones that sound amazing are popular with Head-fi geeks and music enthusiasts worldwide. If you're looking for one-of-a-kind and personal headphones that will please the most demanding listener follow our coverage this week on ZMF including Gary Alan Barker's pick for Best sound at the show with the dCS Lina system coming in Gary's report on the room.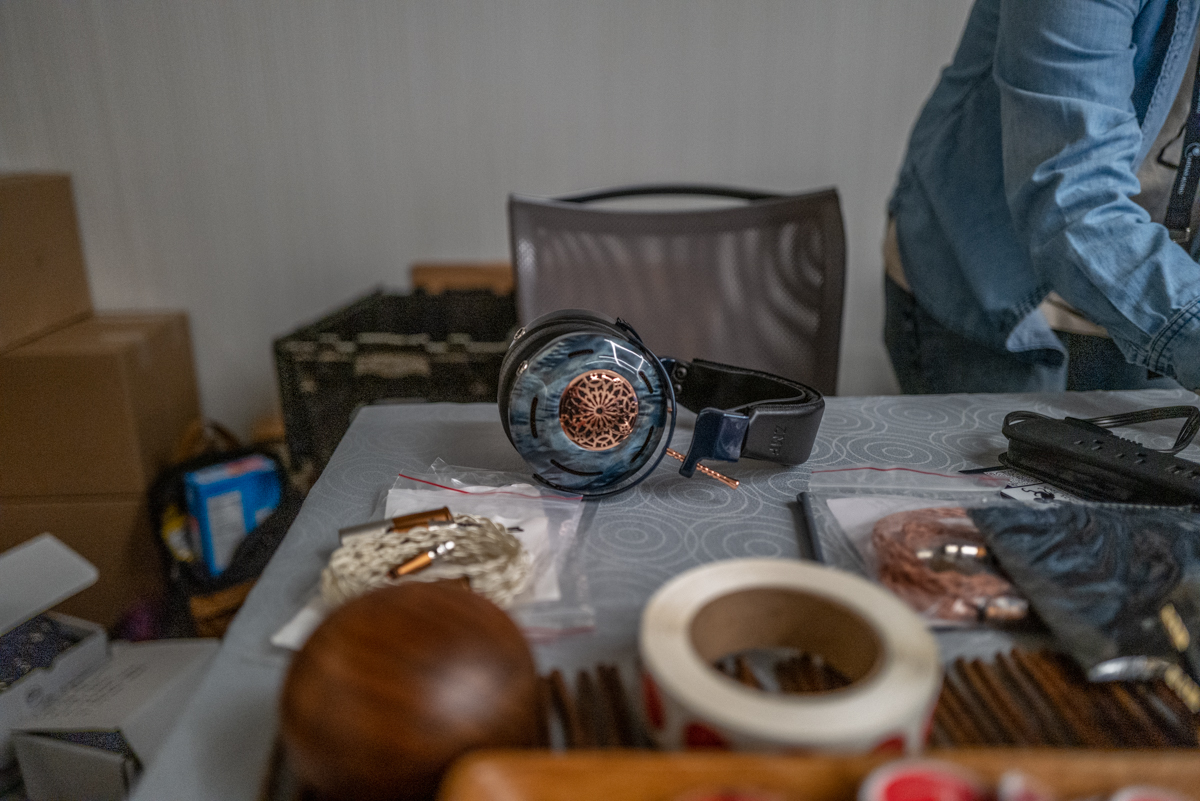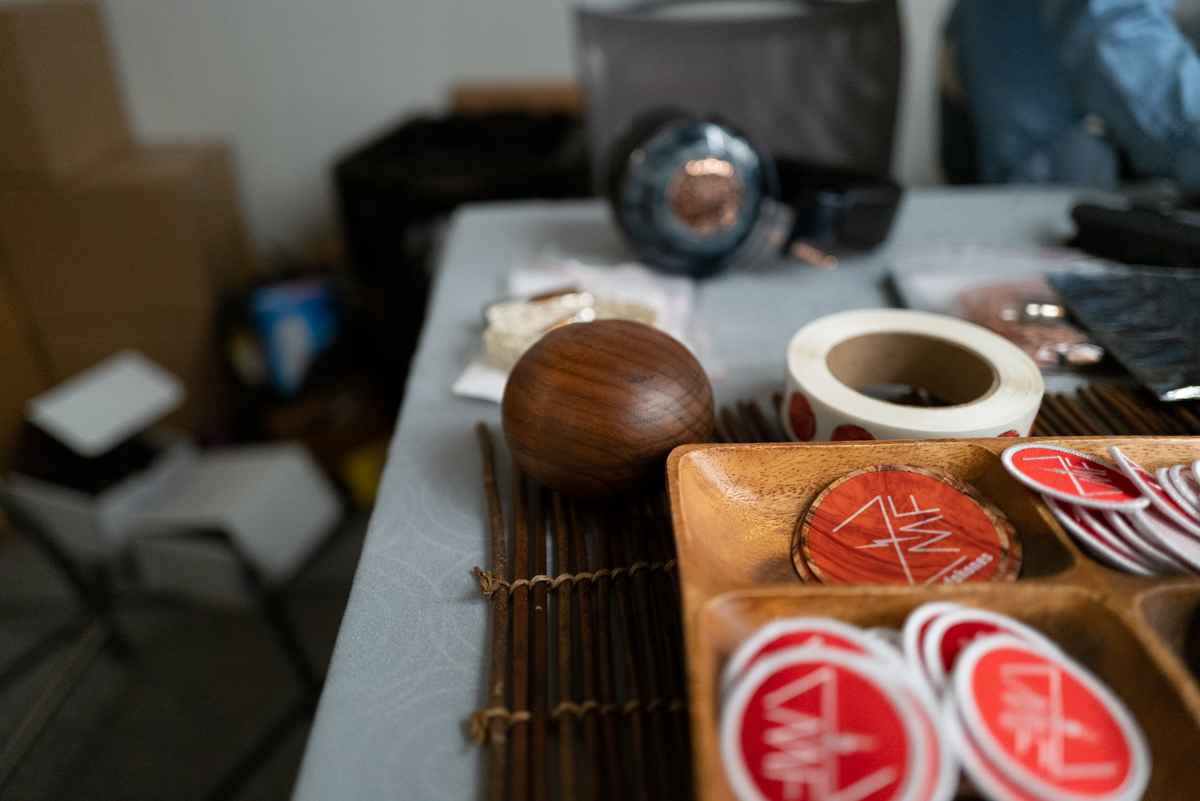 With wood designs and beautiful handmade headphones, ZMF delivers high-end sound at an affordable price. Custom designed for the headphone connoisseur. Stay tuned for the rest of our ZMF coverage you will not want to miss it, especially the ZMF and dCS system, our pick for the Best sound we have heard at CanJam.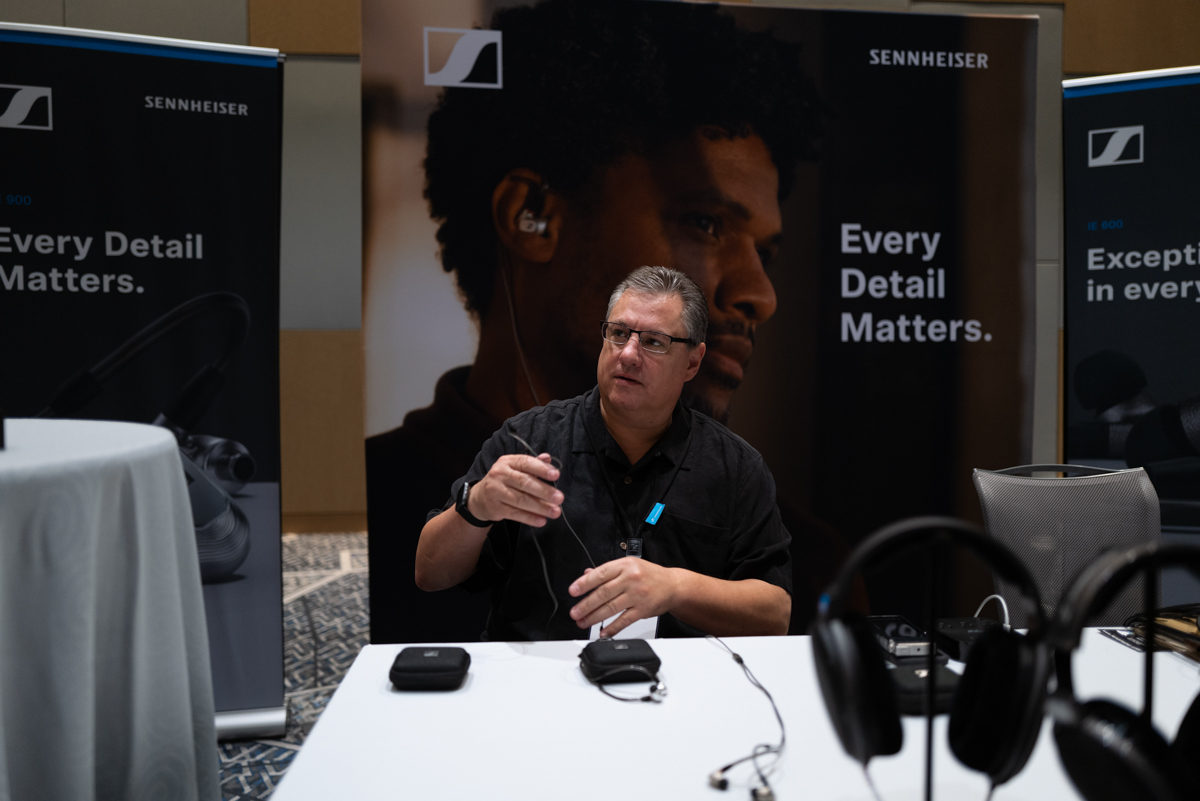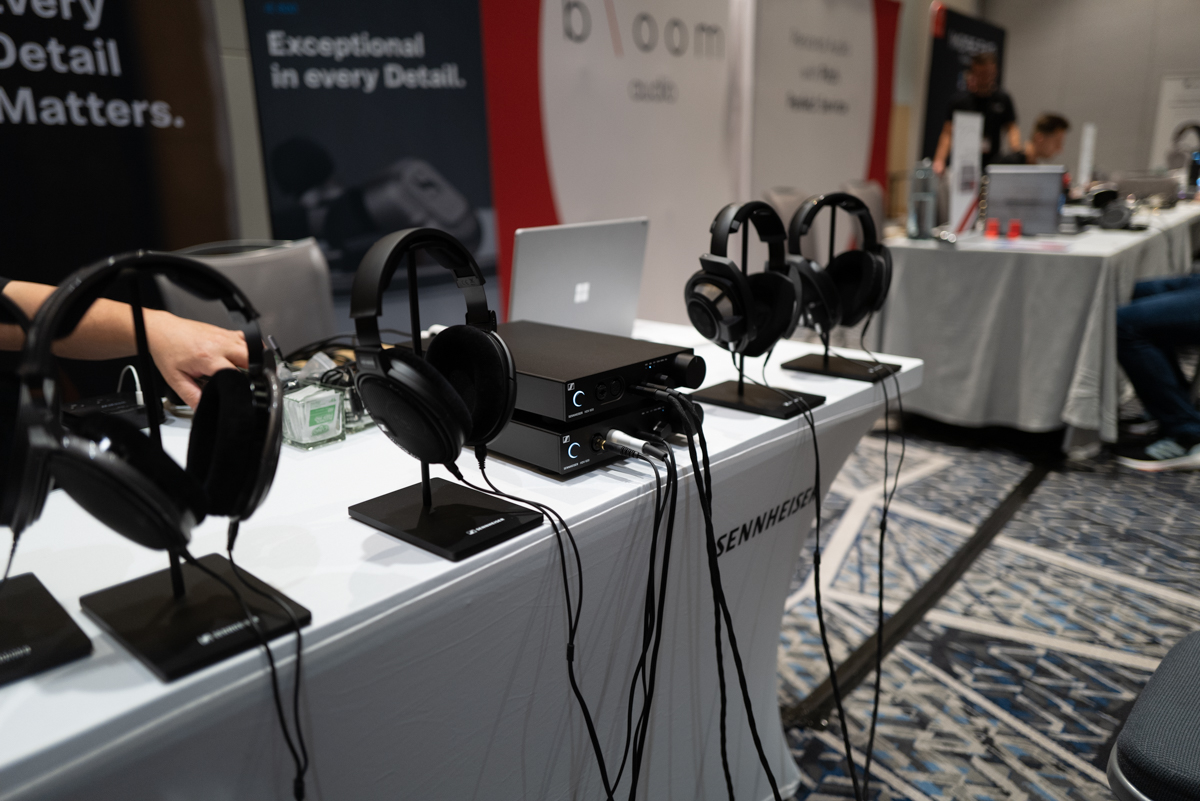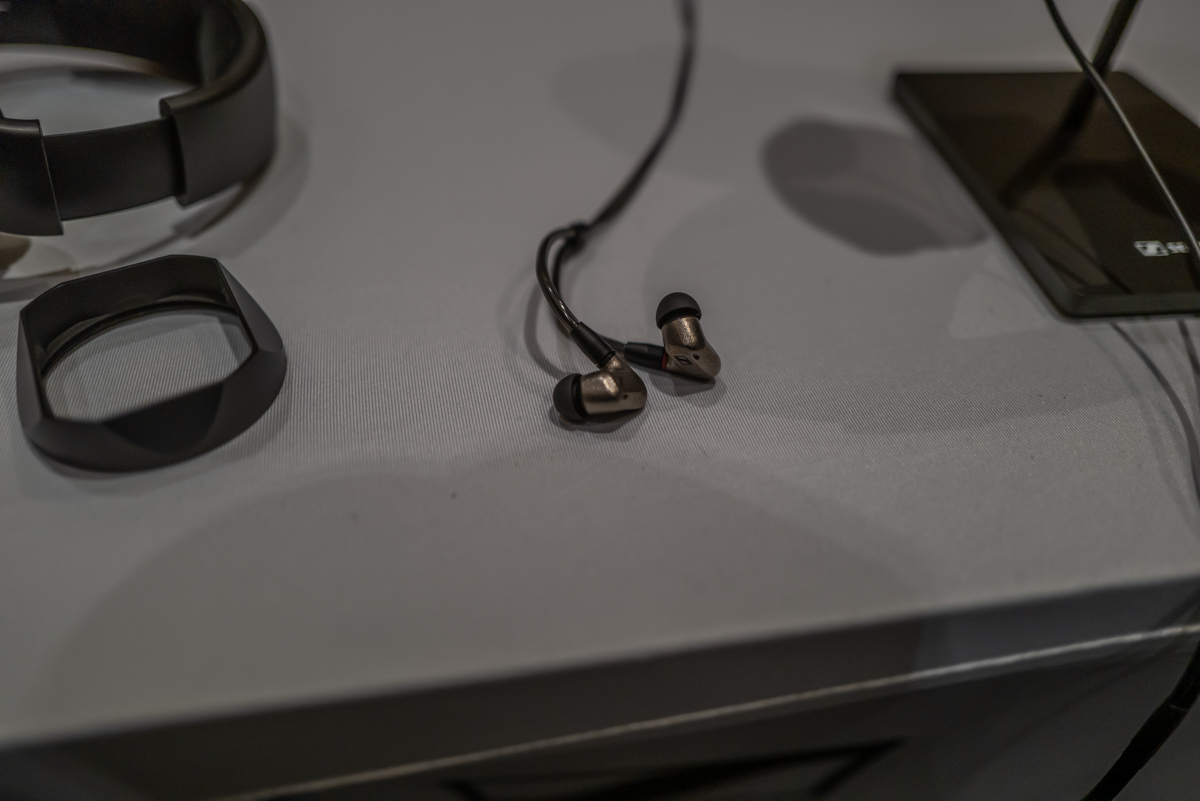 Sennheiser was showing their new IEM and was rather secretive about new products. The new ownership missing Axel Grell showcased their usual products and we were told they are still committed to audiophile products but could not discuss future products.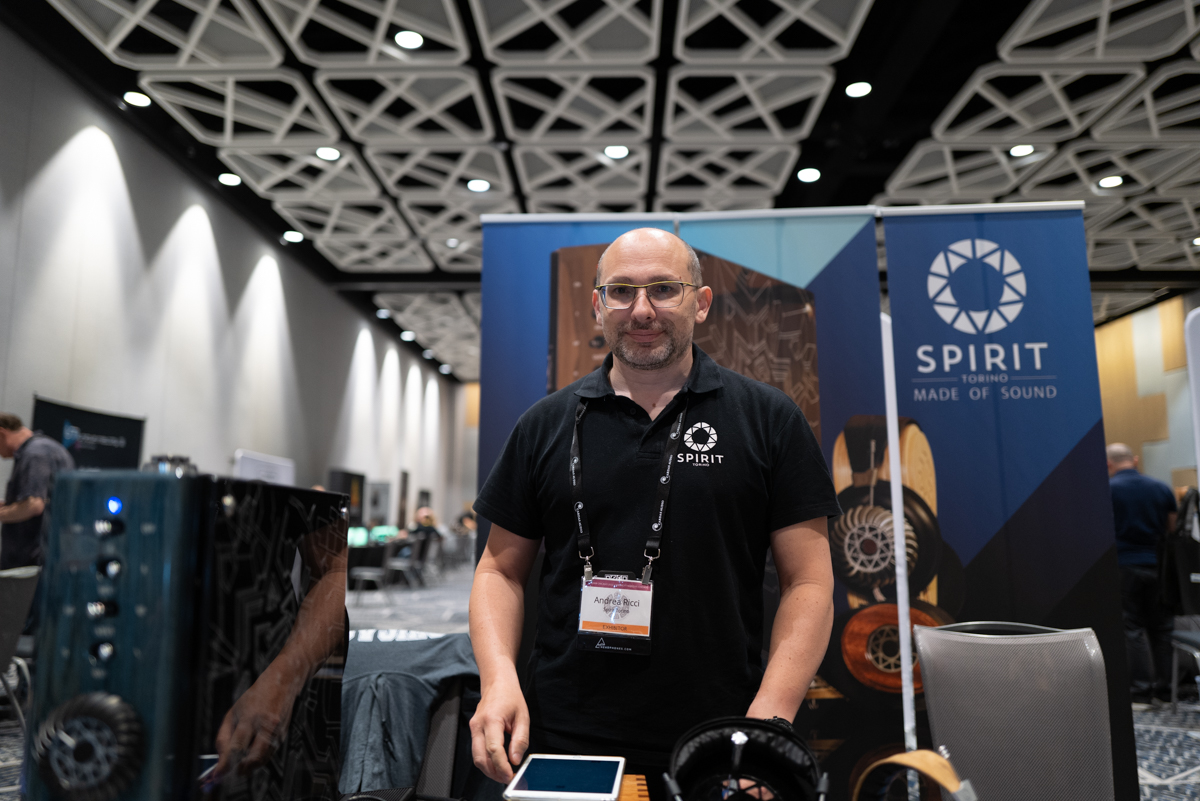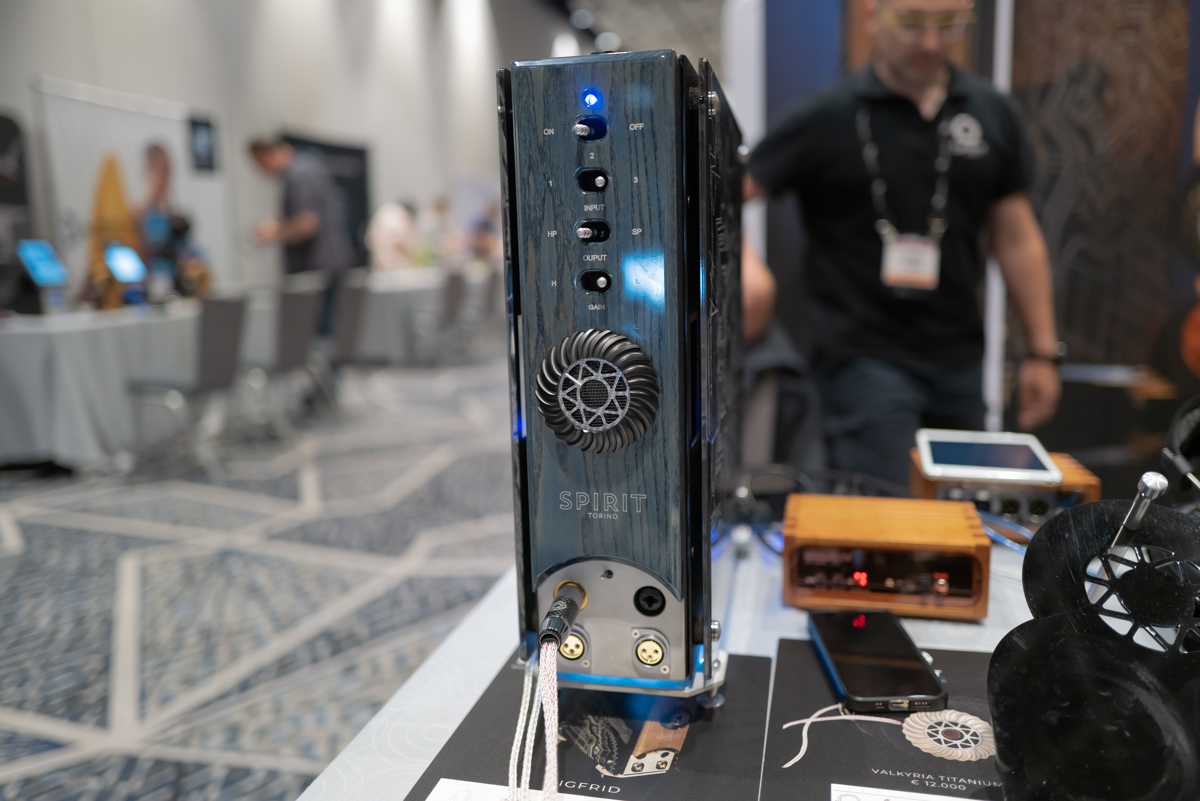 The new Spirit Torino amplifier was a prototype that sounded reference quality with exceptional transparency; priced at $11000 it is a game-changer and designed to work with their Torino headphones.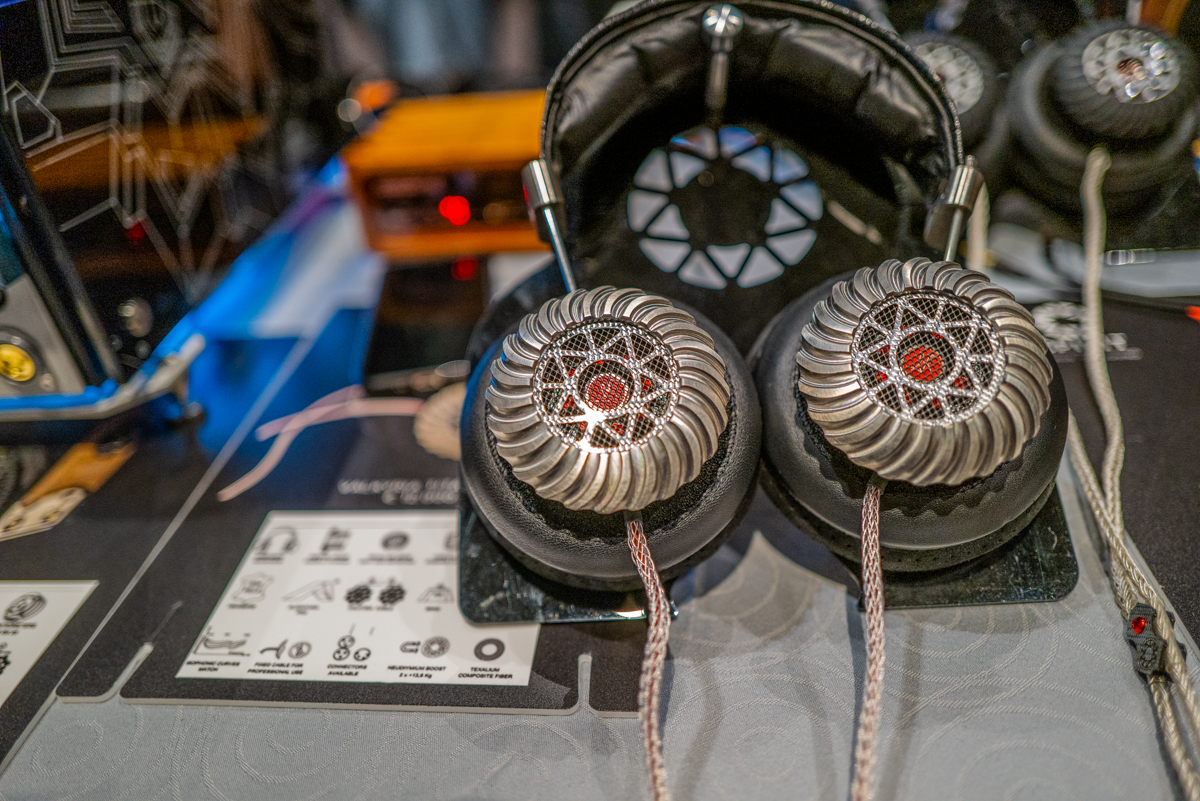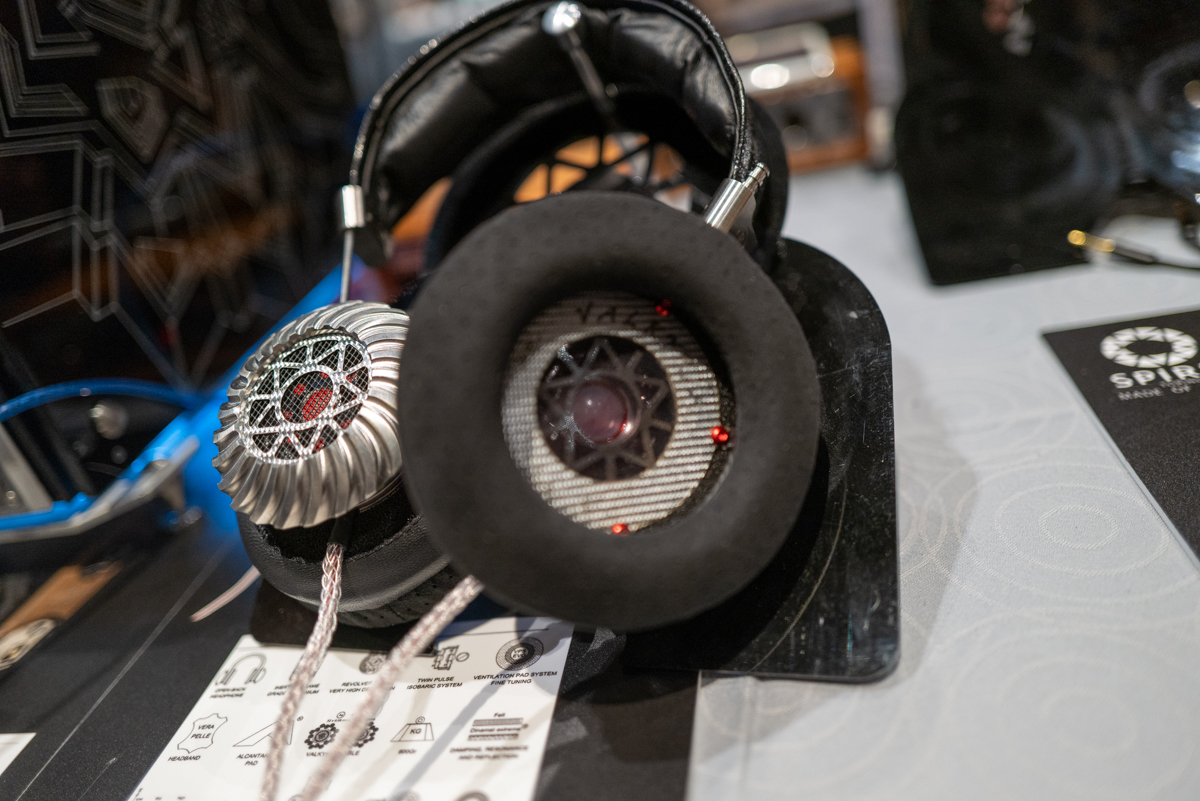 The $10995 Valkyria Titanium is a dual isobaric system with 13 neodymium magnets. Extremely exclusive and limited to two dozen pairs worldwide this majestic headphone completely disappeared and was like no other headphone I have heard. Paired with the Spirit Torino amp or the HeadAmp GS-X mk2 this is a game-changer and limited edition headphone. Glorious design by Andrea Ricci that has to be heard to be appreciated. The sound was as good as I have heard and created an out-of-head experience. Hoping to review a pair soon with the dCS Lina System and GS-X Mini.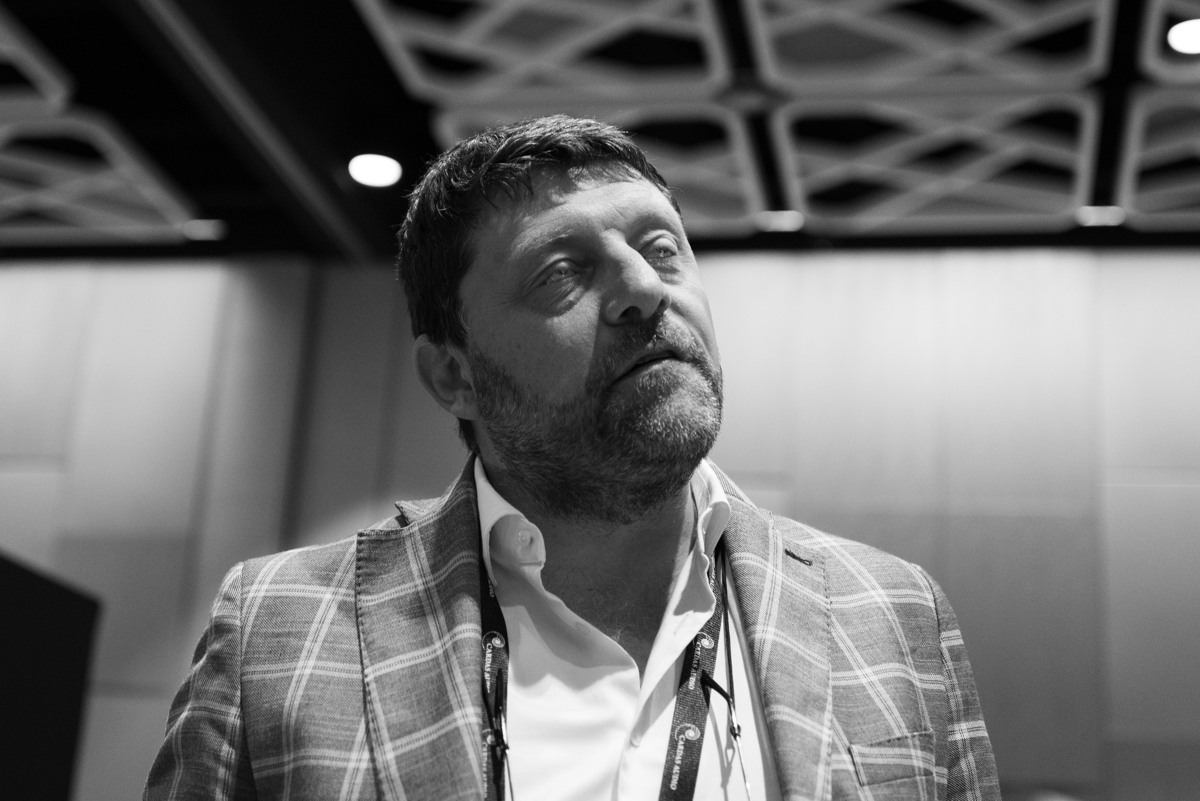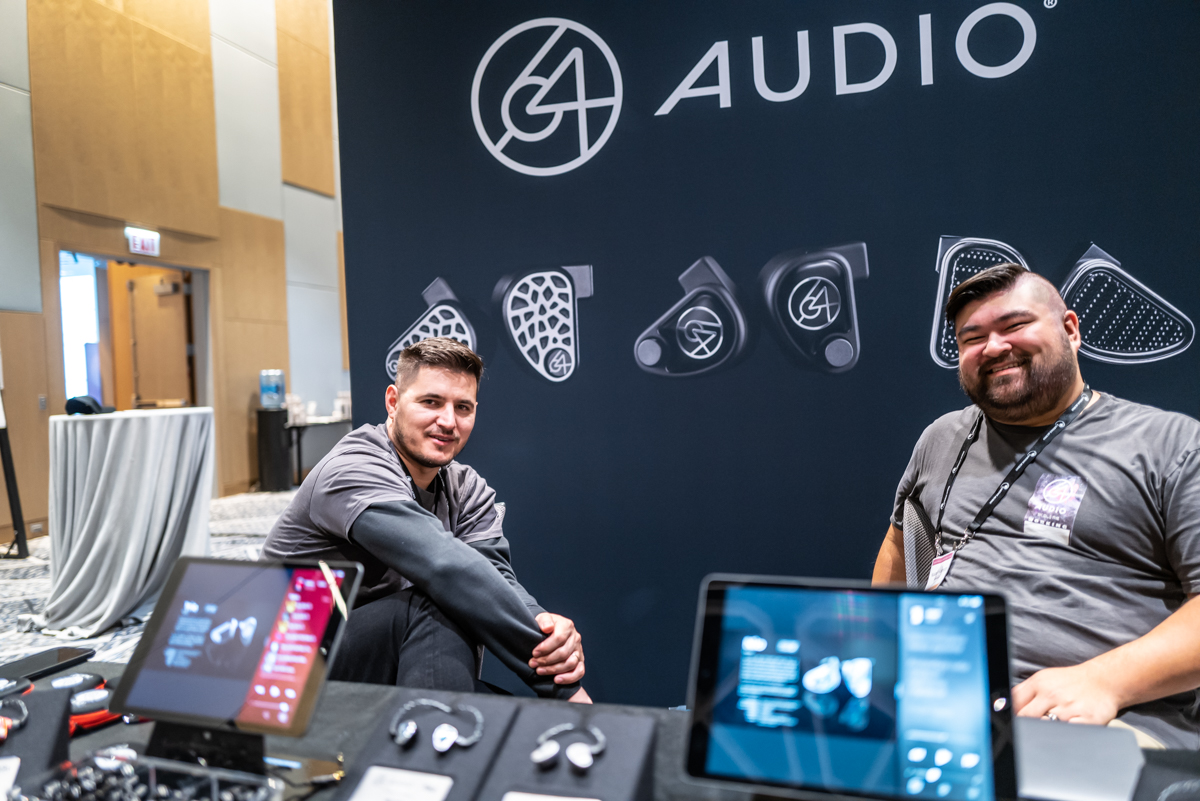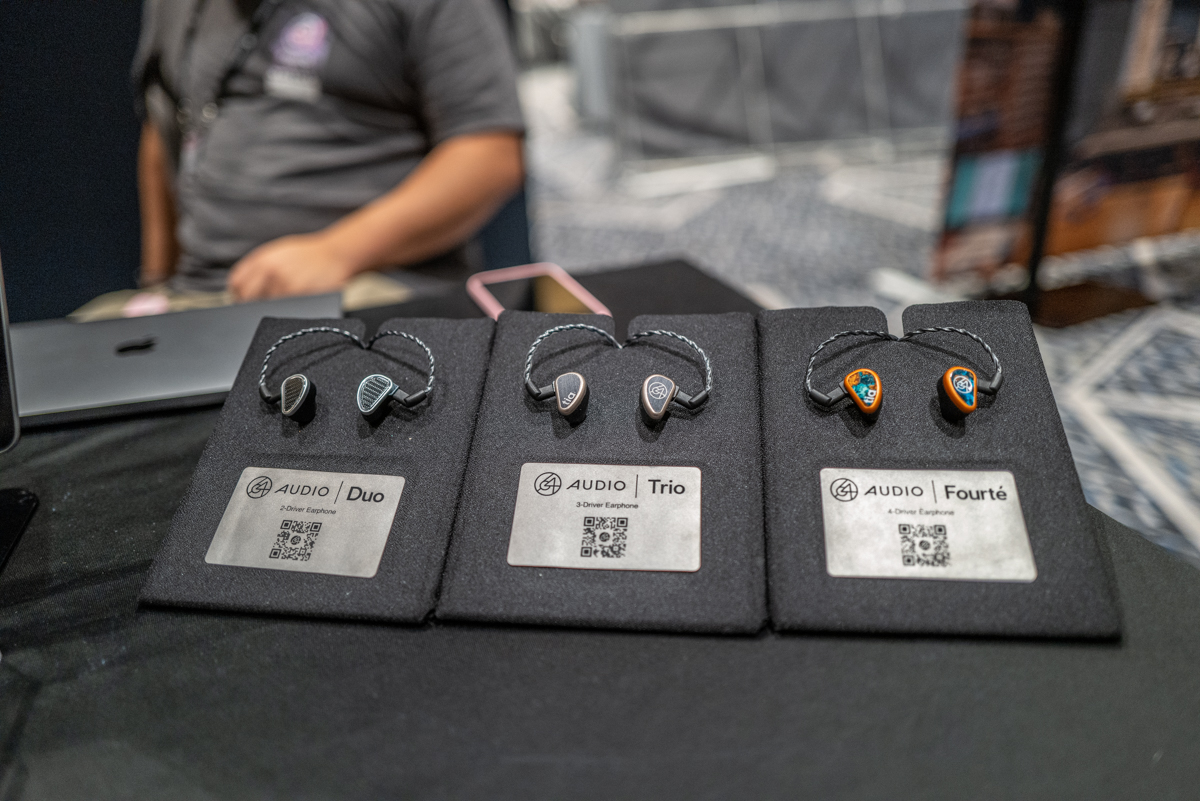 Kalani Hiramoto Dealer Representative for 64Audio was showing three pairs of Univeral mount a two driver, three driver, and four driver IEM priced at $1199 for the duo, $2299 for the trio, and $3599 for the forte. All employ their Tia and Apex technologies.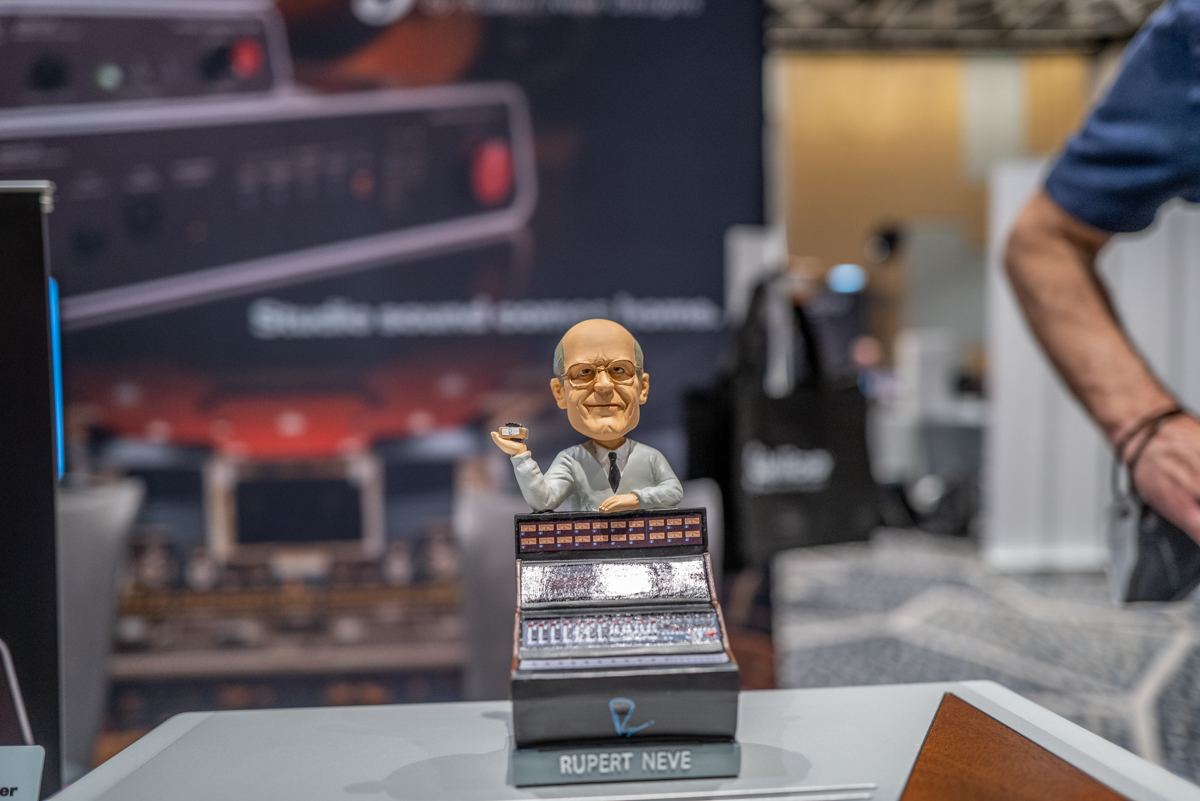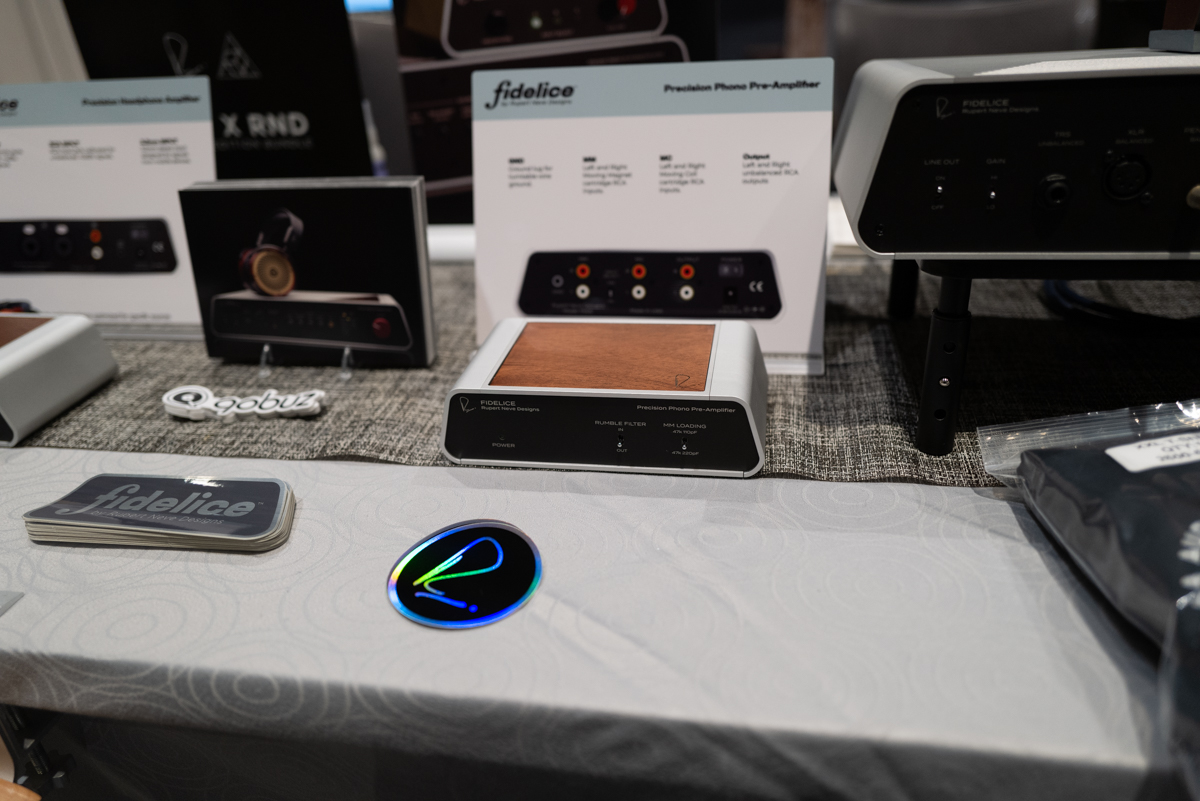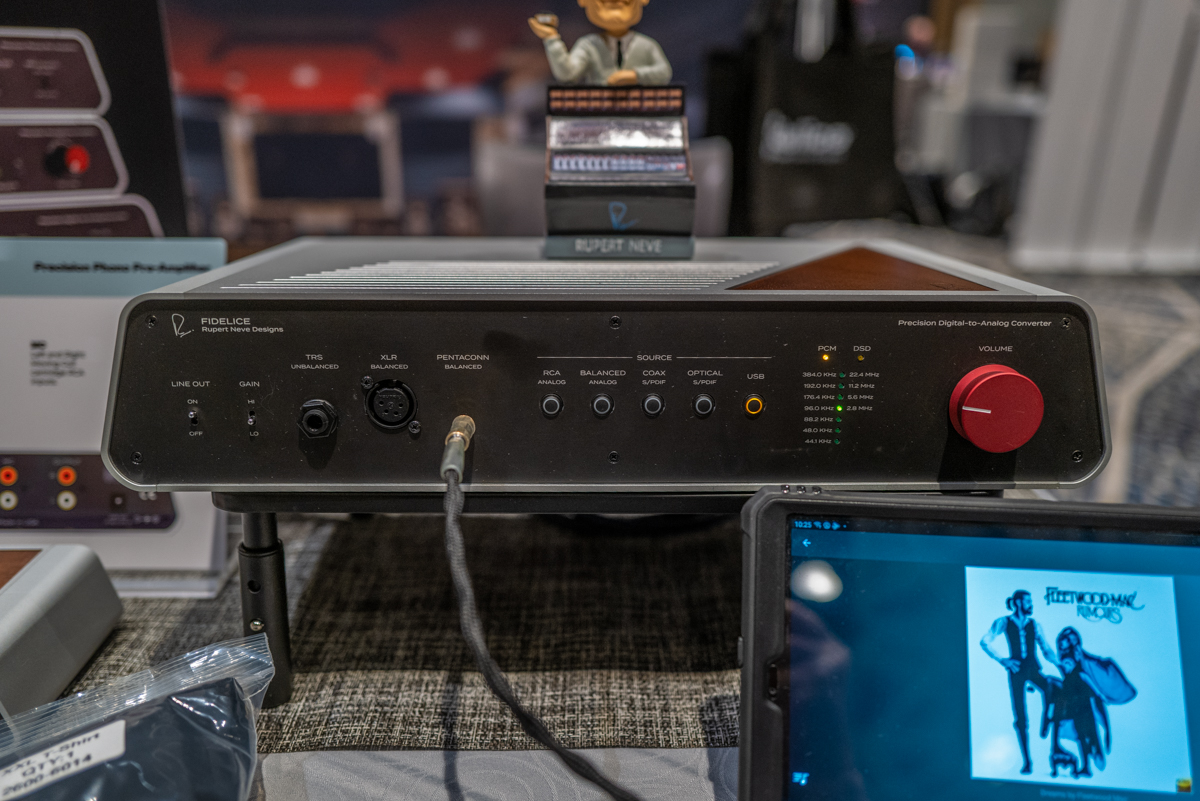 Fidelice is a pro audio company now designing personal audio DACs and amplifiers as well. The Fidelice Precision Headphone Amplifier $1195 sounds transparent and drives all dynamic headphones.
Previously reviewed by us HERE the Fidelice Precision Digital to Analog converter priced $4995 is a fully balanced design for both inputs and outputs. Rubert Neve is known worldwide for legendary studio sound and this brings their sound to the headphone and stereo listening community.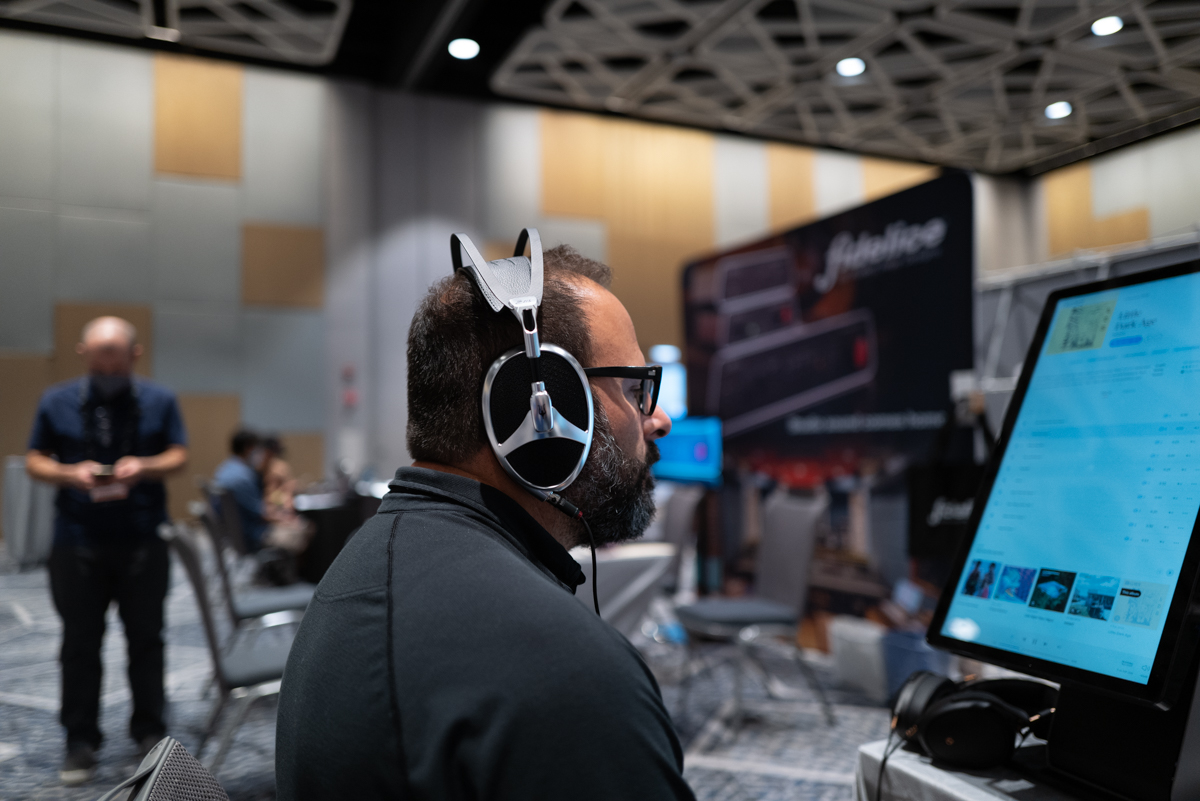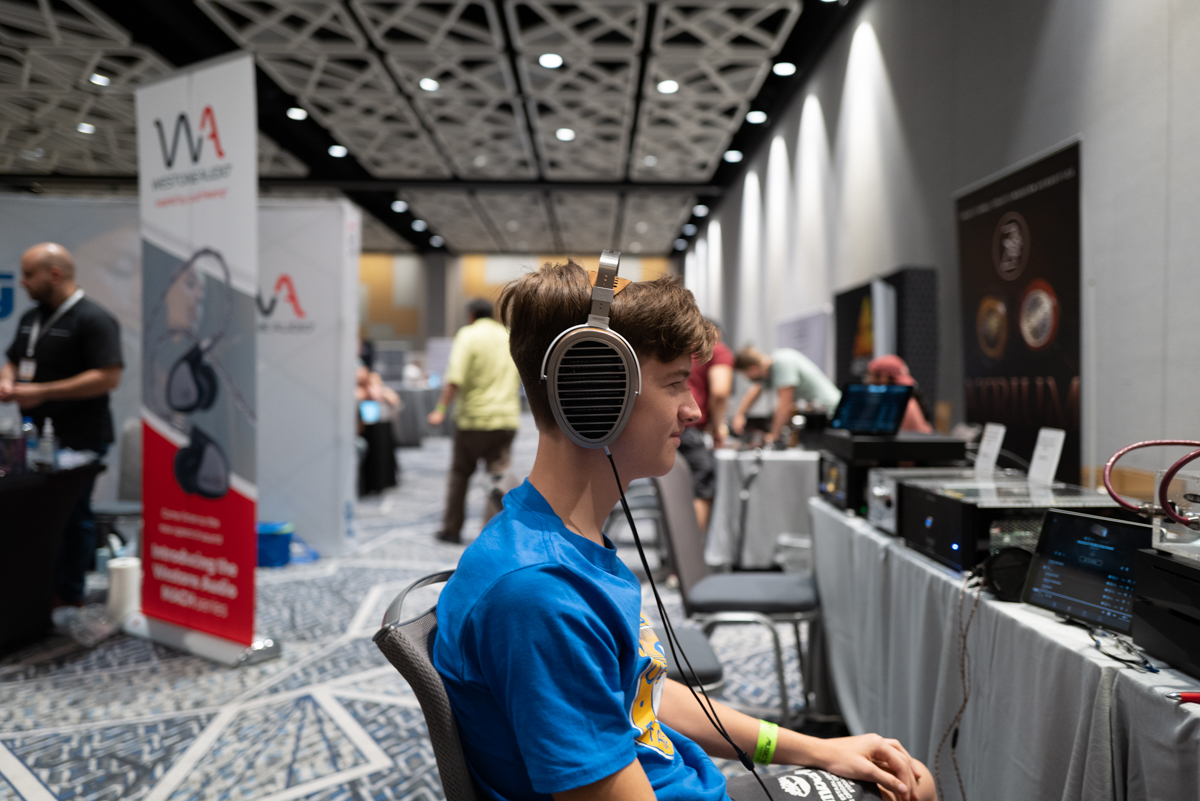 A young show attendee listening to Jeff Wells' Dragon Level I Tube Amp priced at $1500 and the new Prototype Delta Sigma DAC at $800 is sure to be a hit. The sound blew all listeners away. Dynamic and musical a system designed for everyone.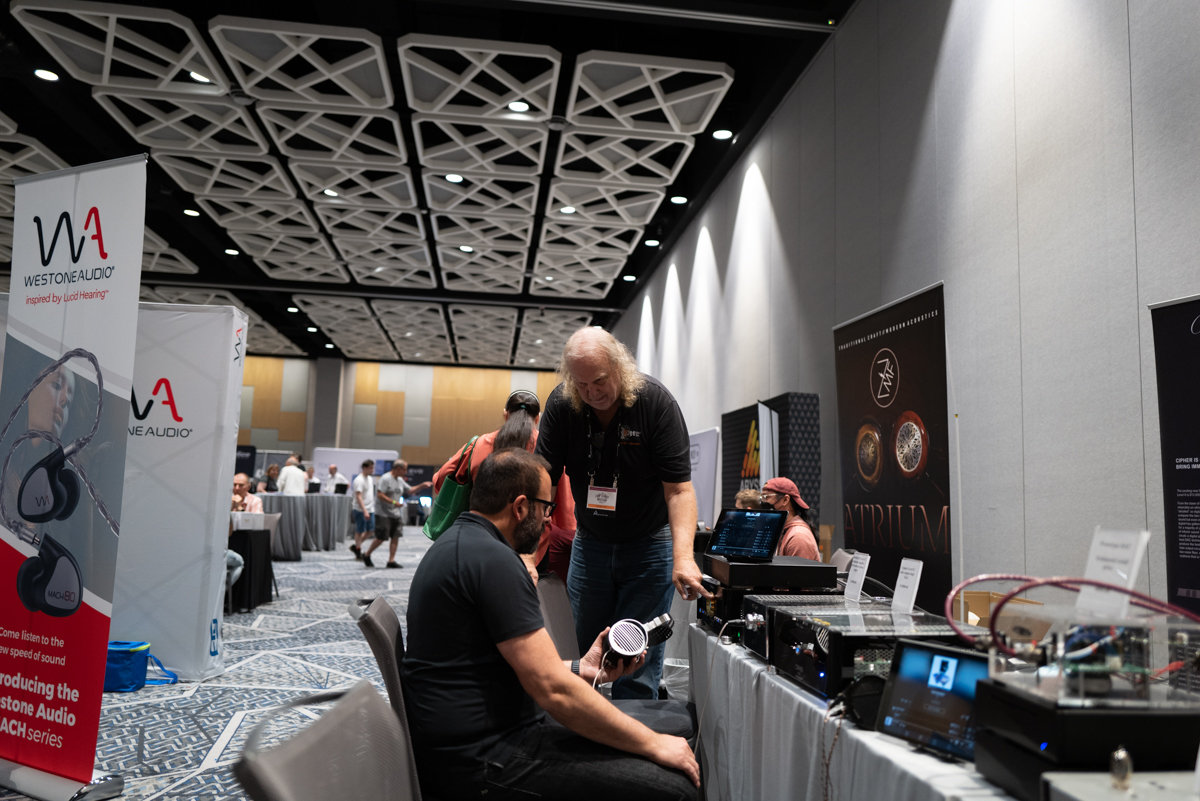 Jeff Wells was explaining one of his reference amplifiers and DAC to Ethan Oppolian who had the HiFiman Susvara plugged into his amp. Impressive and dynamic the $7500 Headtrip was doing its job with both Ethan and I impressed with the sound.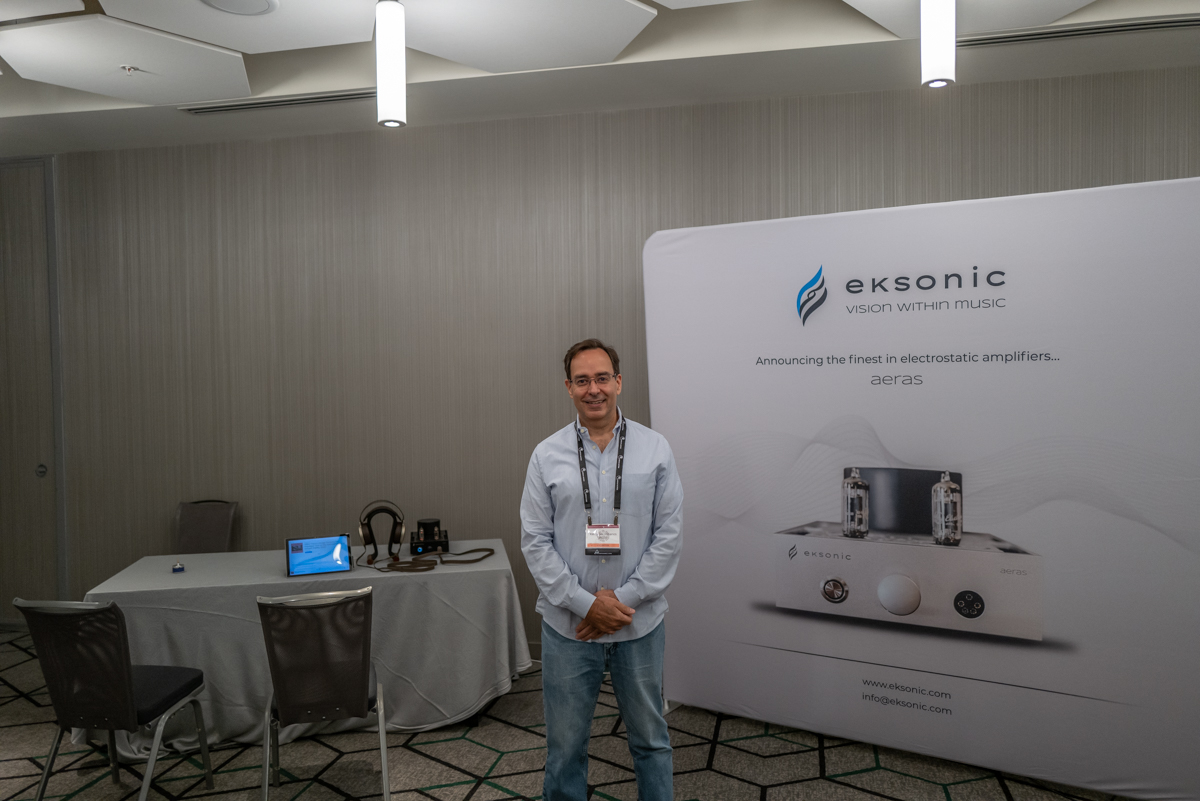 Kerry and I are friends who go back to the NY meet days. Kerry was always building and designing electrostatic headphone amplifiers. His new company eksonic will be designing high-end electrostatic tube amplifiers that were a hit at CanJam. Kerry sold one of the amps there and our own Gary Alan Barker will be doing the coverage of my friend Kerry's designs. Great show and hope to see everyone soon at the next CanJam!
Stay tuned for part three of our CanJam Chicago 2022 coverage sponsored by Underwood HiFi, home of fantastic deals on amazing personal audio and home audio products.