Welcome back for our continuing coverage of CanJam SoCal 2022. We would like to extend special thanks to our good friend Walter Liederman of Underwood HiFi, https://www.underwoodhifi.com/, the best place to find high-end audio at affordable prices, for his magnanimous support in sponsoring our show coverage.
Dekoni Audio
Dekoni Audio were on hand with their extensive line of custom earpads and headphone accessories, as well as their wonderful Dekoni Audio Blue Fostex/Dekoni HiFi Audiophile Planar Magnetic Headphone ($299). What was really cool was they set up a line of beyerdynamic DT770 Pro Headphones ($179) with their different earpads running from a shared source so that attendees could compare and see for themselves just how much difference a pad can make in the sound.

FATfreq
Fatfreq is a new IEM manufacturer for me, but their lineup was very impressive. They started me with their FATfreq Reference Pro SE ($440) which was a bit shouty but excellent for the money and moved me up the line to their FATfreq Sakura ($940), FATfreq Hayabusa ($1,300), FATfreq Maestro ($1,590), FATfreq Maestro SE ($1,800) and finally to their FATfreq Grand Maestro ($2,600), each a significant improvement over the other but still providing excellent sound and value.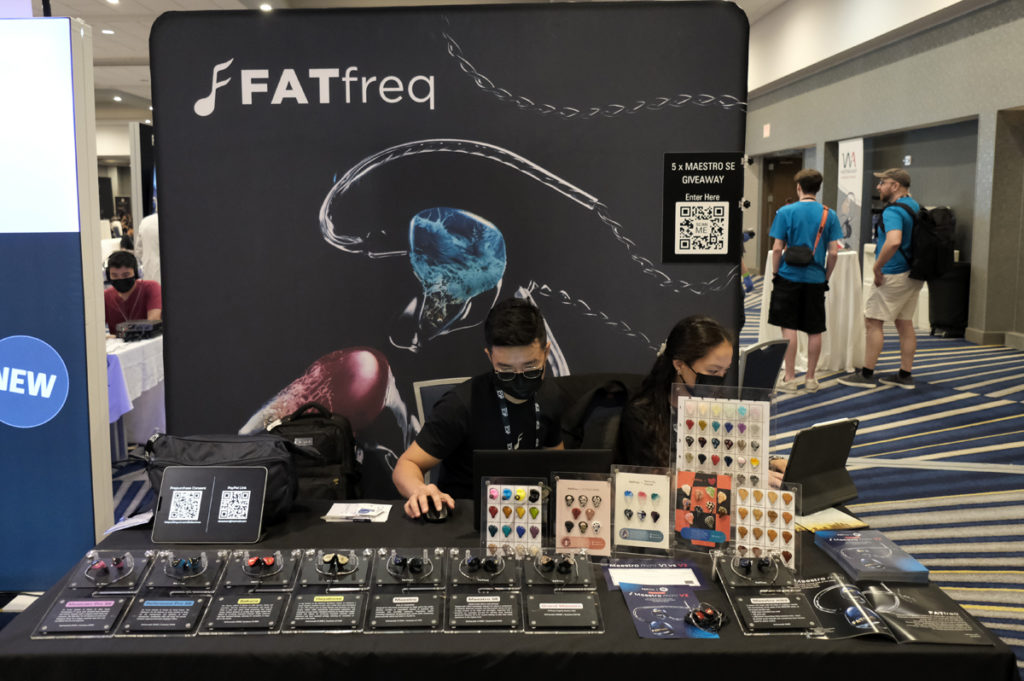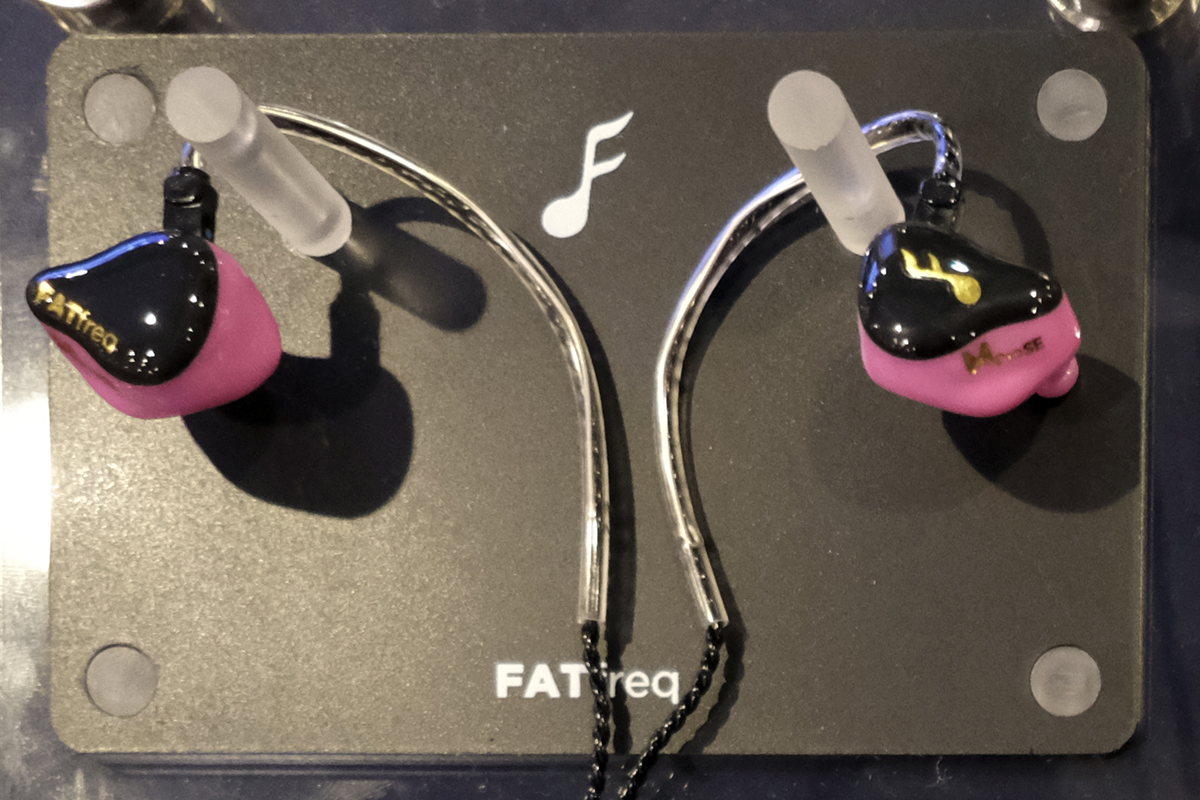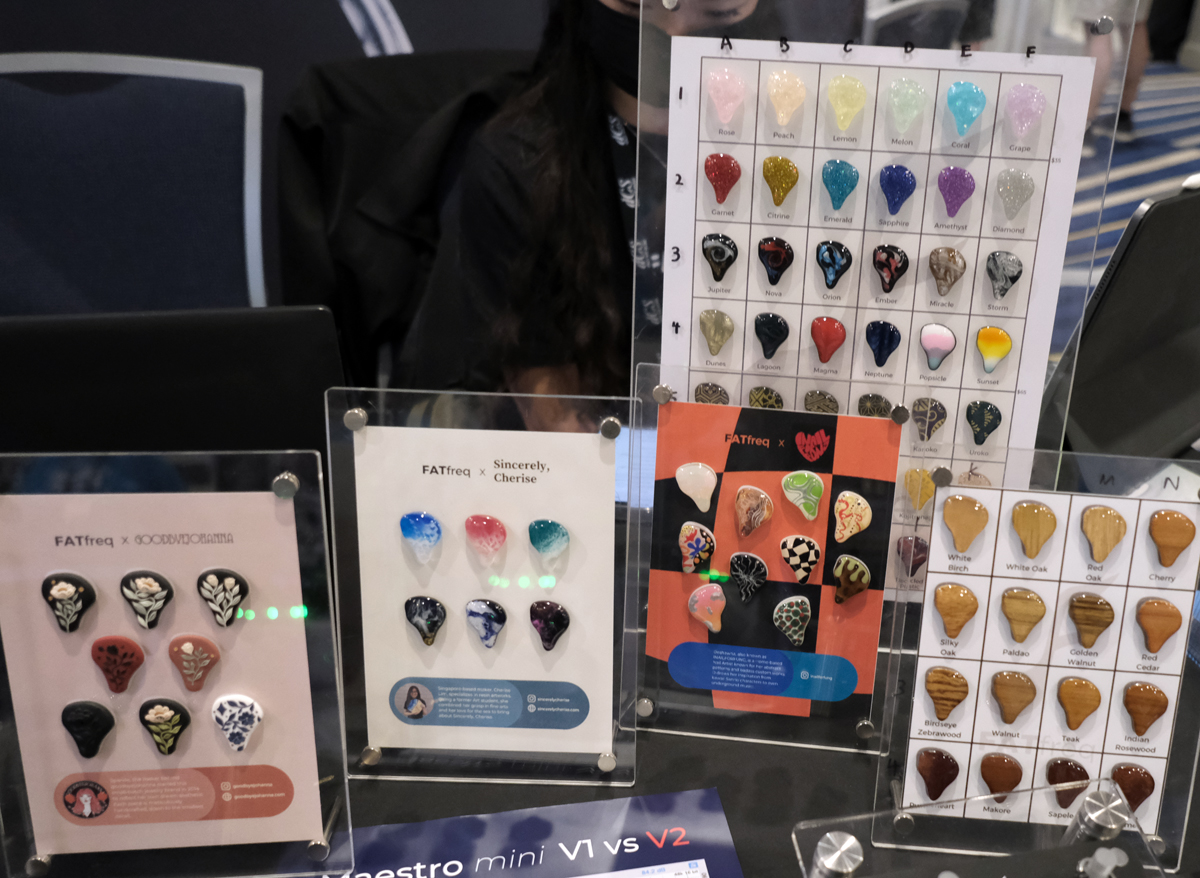 InEar
Next to FATfreq was German IEM manufacturer InEar who were showcasing spectacular examples of their handcrafted CIEMs. The InEar ProPhile 8 Series CIEM sells for $1,562 in basic black and features 8 Balanced Armature drivers and a 4-way crossover with high-frequency and low-frequency boost switches.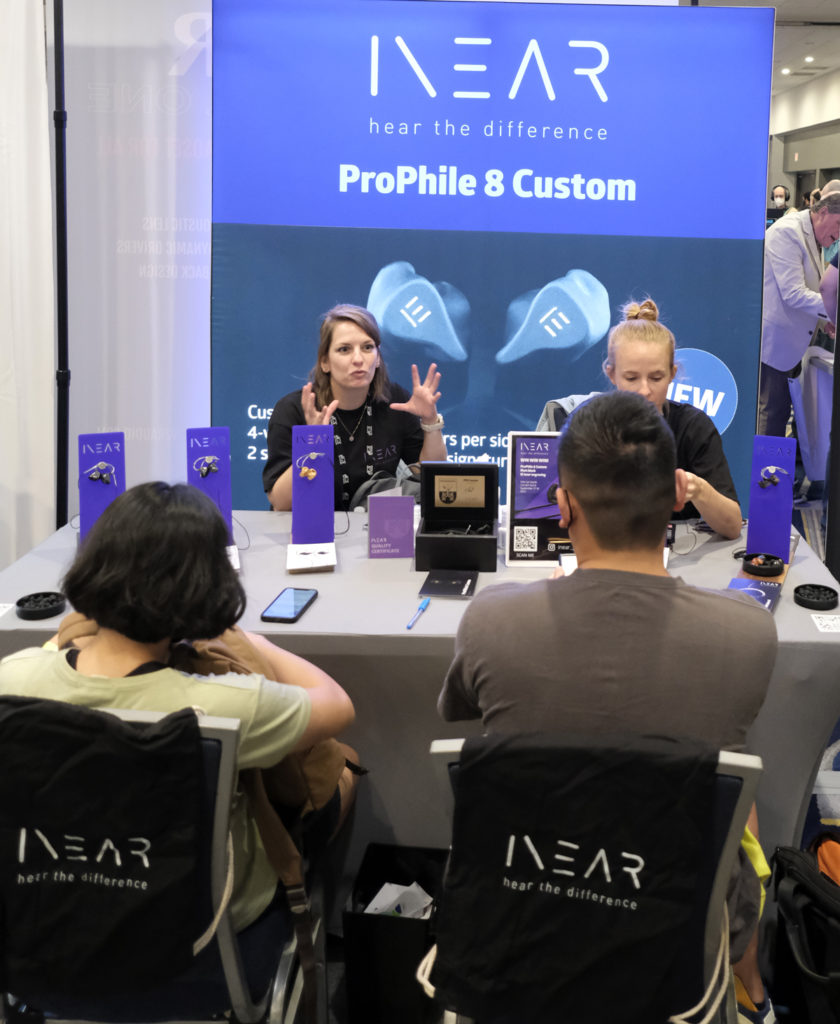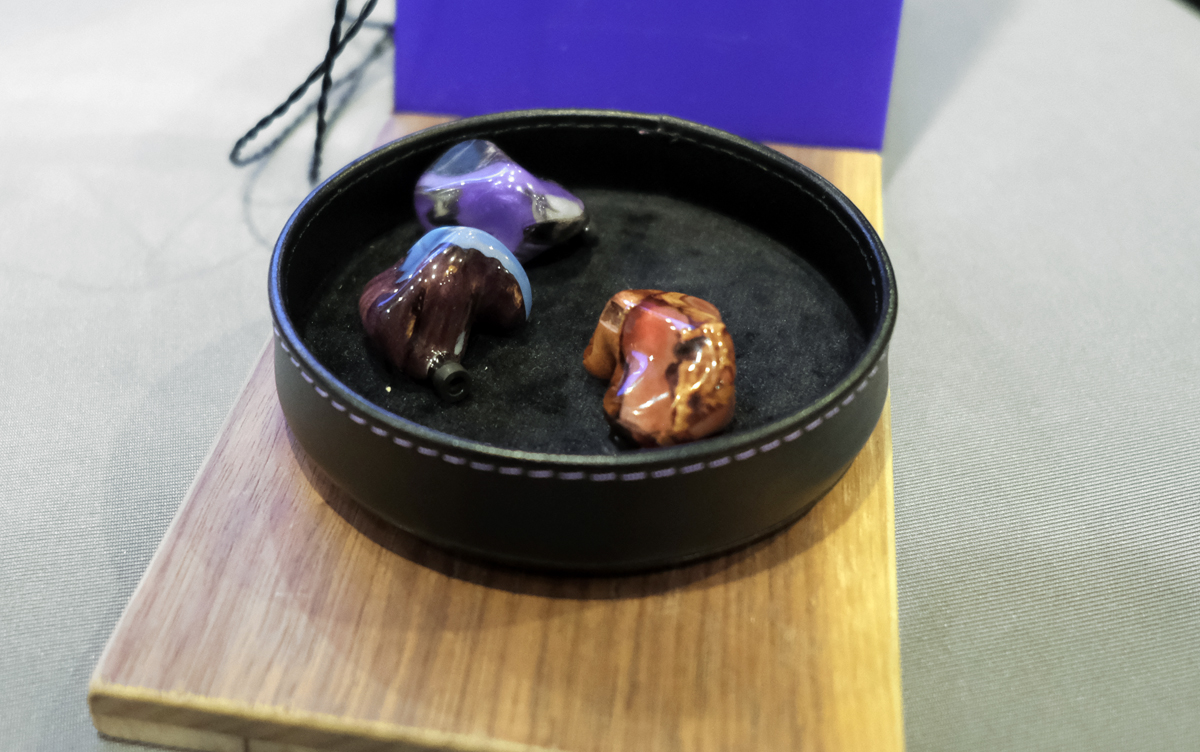 Noble Audio
Next up on what appeared to be IEM row was my favorite IEM manufacturer Noble Audio who were debuting their incomparable Noble Audio Viking Ragnar ($4,000), fast on the tails of their Noble Audio Kublai Khan ($2,599) (released at CanJam Chicago 2022), which with its 4 different drive types including a 10mm dynamic driver, four Knowles BAs for mids and highs, a 10mm Piezo supertweeter and a bone conductor subwoofer set a new bar for IEMs. As you can read about in my recent review of the Viking Ragnar (Here) it set that bar in the stratosphere with its Wizard-designed Hybrid 10-driver configuration including dual 10mm Dynamic Drivers, four Knowles Balanced Armature Drivers, and four Electrostatic Drivers producing what is to my ears not only the best sounding IEM but one of the best sounding headphones period. To prove that Noble Audio doesn't only deal in rare-air audio, they also had plenty of samples of their Noble FoKus PRO True Wireless IEMs ($349) and Noble FoKus H-ANC True Wireless IEMs ($199) available for listening.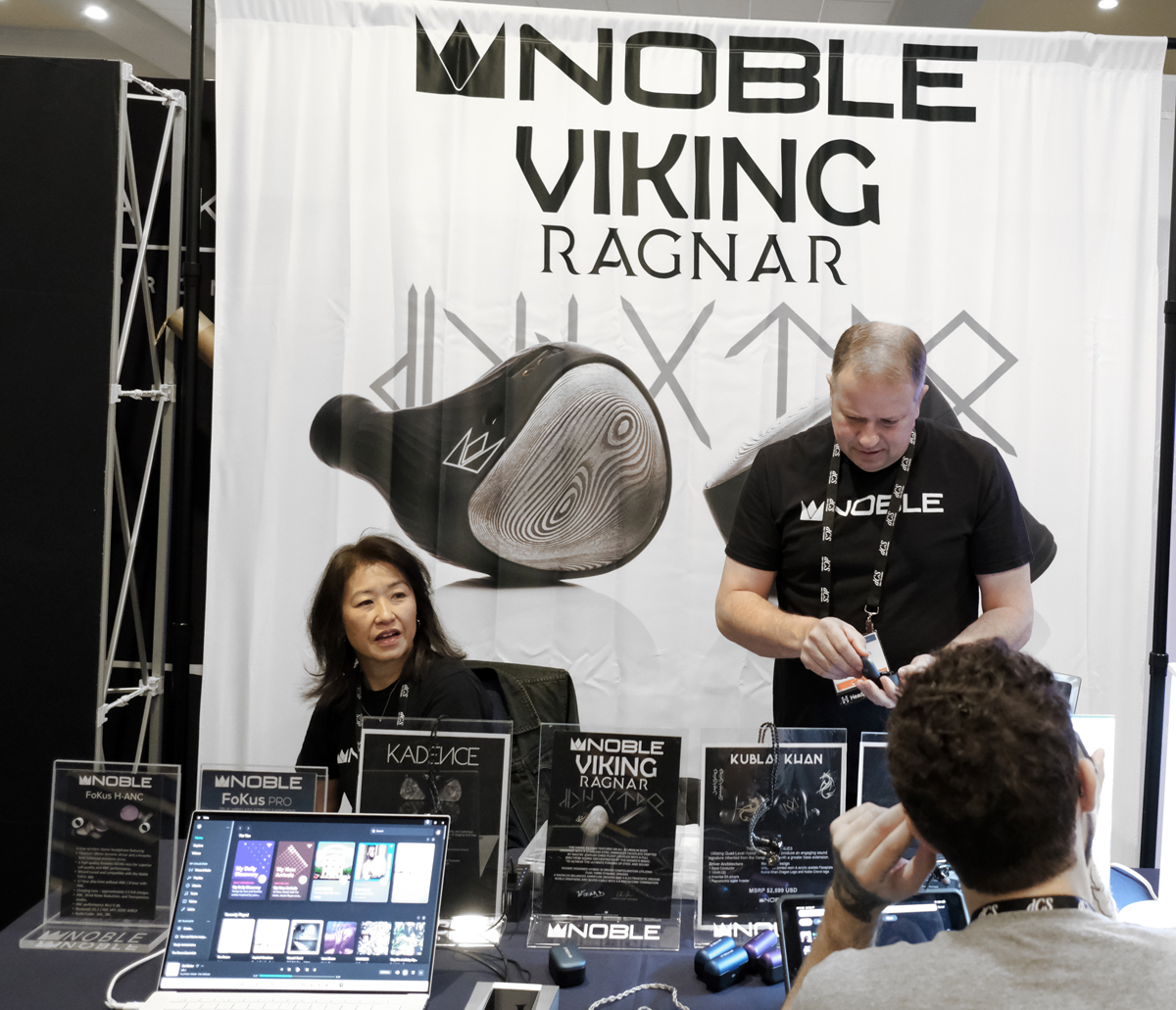 EarMen
Miroslav Milovanovic of EarMen was on hand to demonstrate his outstanding affordable products from Auris designer Milomir Trosic, starting with the $333 EarMen Colibri Battery powered Premium Balanced DAC/Headphone amp/Preamp, up to the $799 EarMen Angel Reference Portable Fully Balanced Hi-Res DAC/ Headphone Amplifier/Preamp (Headphone.Guru review pending), to their complete desktop system consisting of the EarMen Staccato Network Music Streamer ($999), the EarMen Tradutto Ultra Hi-Res Fully Balanced DAC ($799), and the EarMen CH-Amp Desktop Fully Balanced Headphone Amp/Preamp ($1,480 – EarMen PSU-3 External Power Supply included).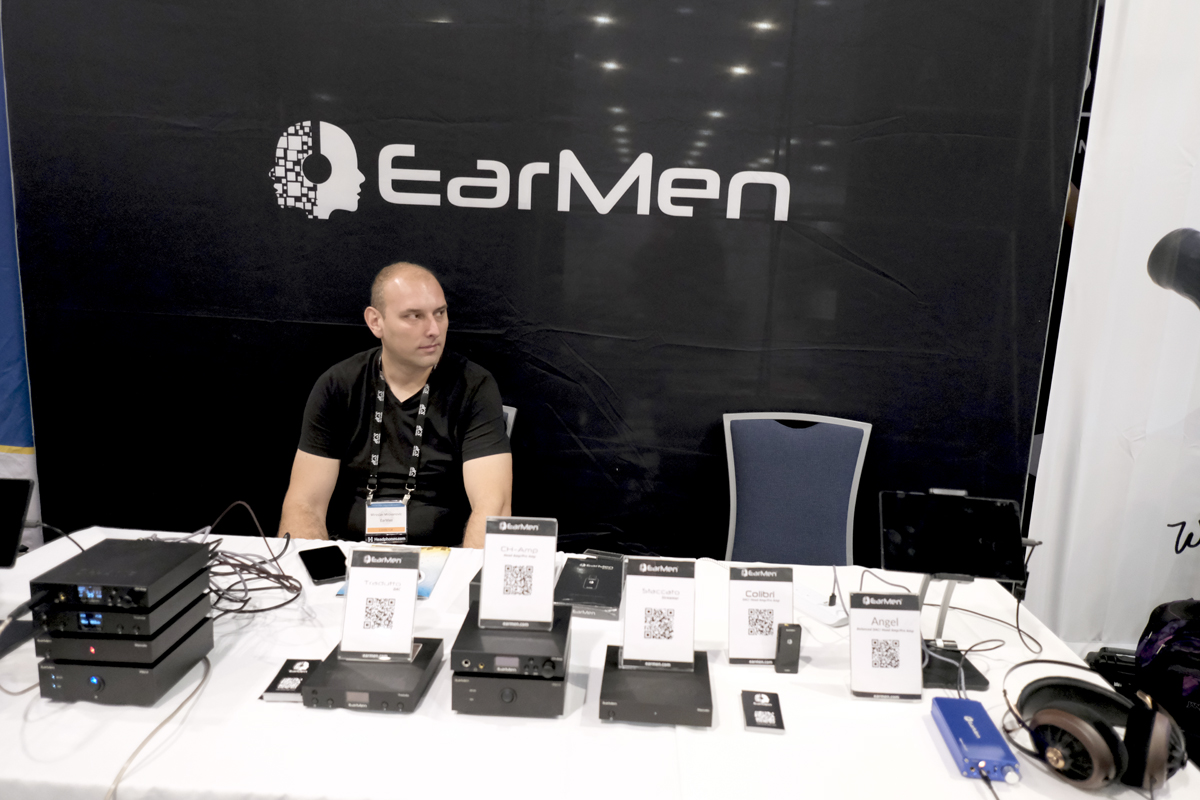 AWEDYO Audio
Whittier, CA based retailer AWEDYO Audio (pronounced "audio audio" I believe) had their extensive selection of direct import products on display and available for audition with a particular focus on new up-and-comer Sonic Scientific who offers a selection of products based on their Sonic Scientific Oracle-02 Op Amp. The Sonic Scientific Quicksilver USB Enhancer ($25.99) appears to be a popular draw as well as their Sonic Scientific Trasam DH3 fully balanced Desktop Headphone Amplifier ($299.99), not to mention their line of portable power systems.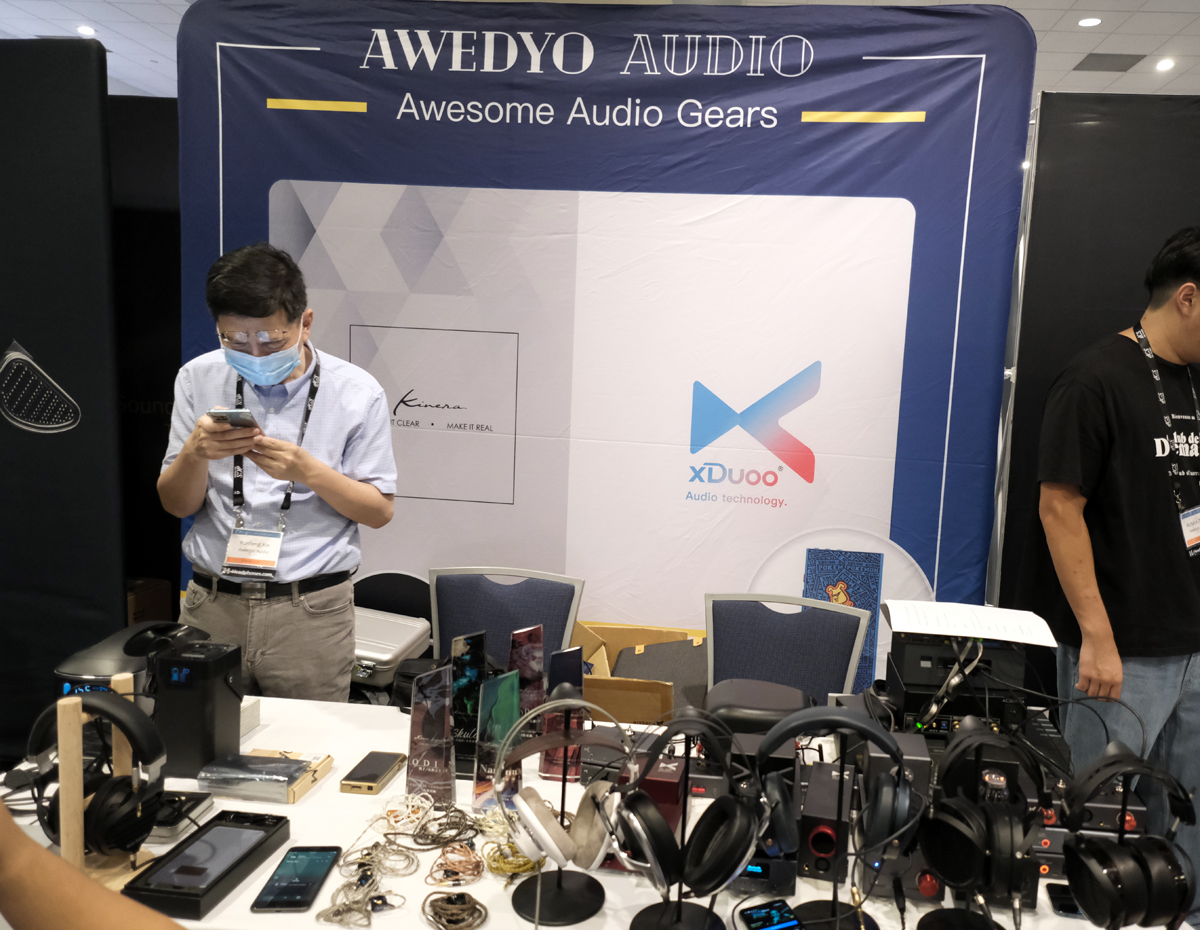 64 Audio
64 Audio was equipped with the exquisite dCS Lina System ($29,150) to demonstrate their wonderful line of IEMs including their flagship 64 Audio Fourté ($3,599), along with their two 18 driver offerings the 64 Audio U18s ($2,999) and 64 Audio U18t ($2,999). We might say overkill, but the sound spoke for itself.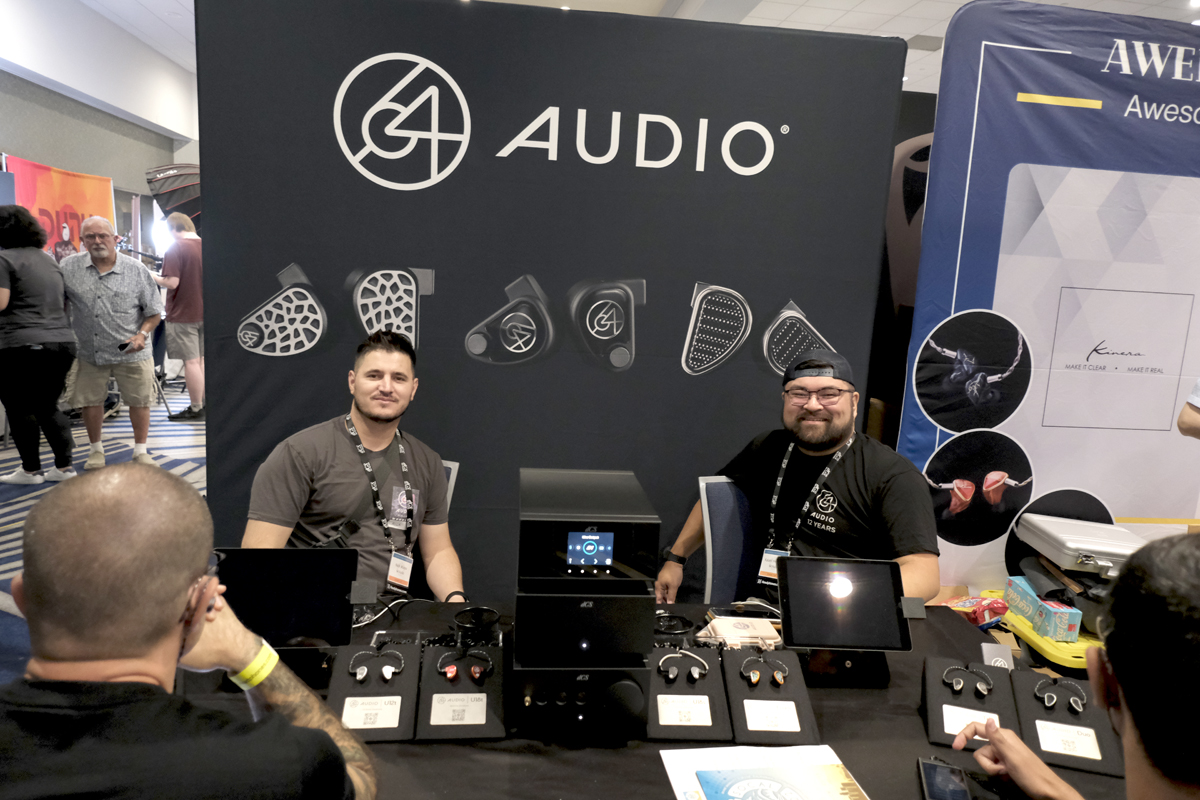 Meze Audio
Meze Audio was proud to debut their Meze Audio 109 Pro Open-Backed Dynamic Headphones ($799) and well they should, while they share many appearance factors with the ever-popular Meze Audio Classic 99 Closed-Back Headphones ($309) their sound quality brings them to an all-new level. Also available for listening were their class-leading IEMs including the $699 Meze Advar (reviewed Here with the iBasso DX320) and of course their Meze Audio Elite Rinaro Isodynamic Hybrid Array headphones ($4,000).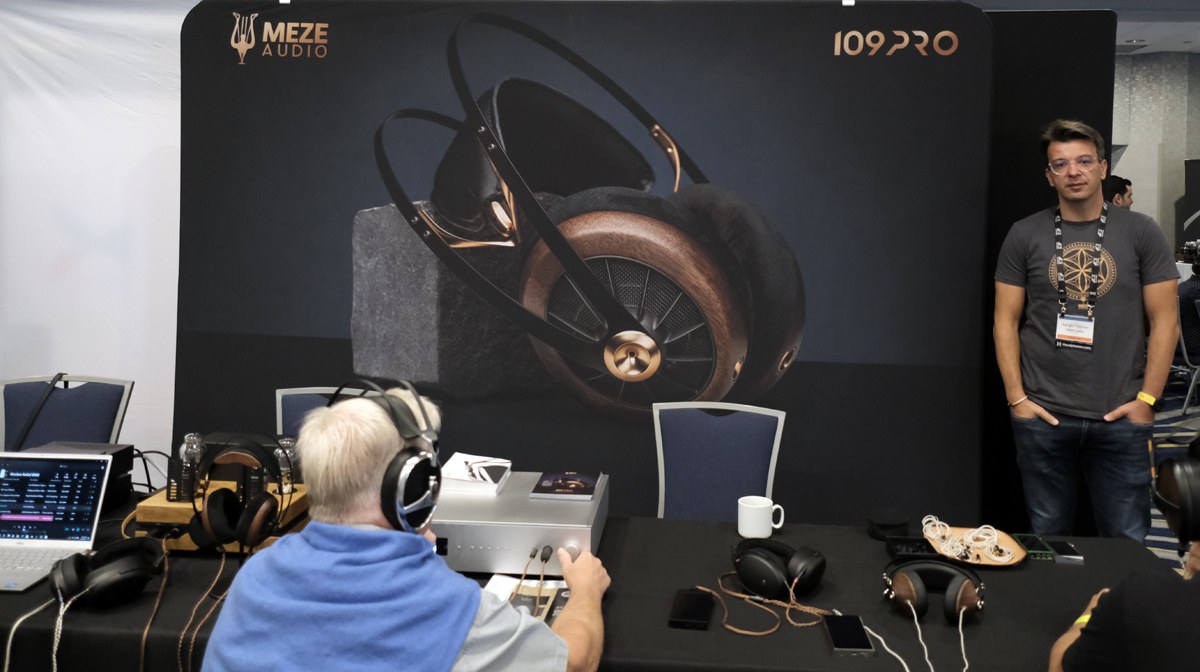 That's all for now, stay tuned for part 6 of our extensive in-depth coverage of CanJam SoCal 2022 provided to you thanks to our good friend Walter Liederman of Underwood HiFi, https://www.underwoodhifi.com/, the best place to find high-end audio at affordable prices.