Welcome back to our ongoing coverage of CanJam SoCal 2023 thanks to our good friends at Noble Audio.
DEKONI Audio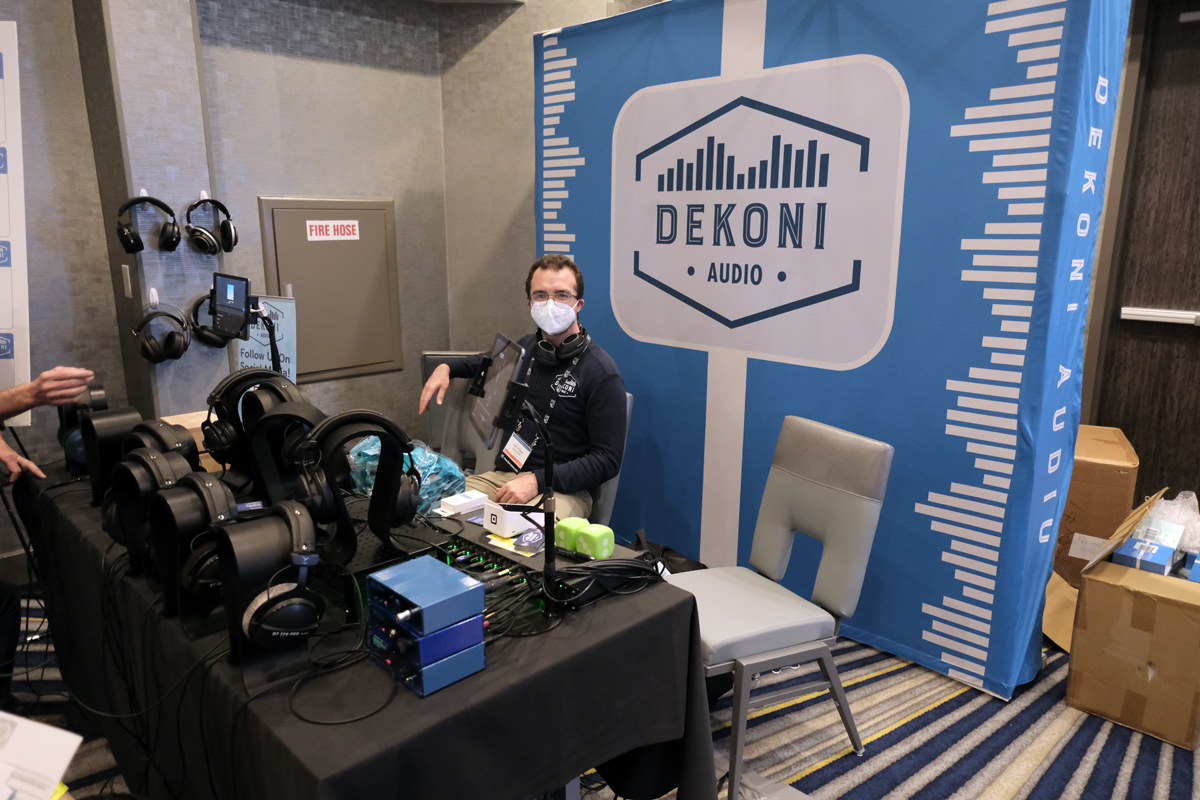 DEKONI Audio is proof that something as simple as earpads can make a huge difference in the sound and sound quality of a pair of headphones. And to let enthusiasts prove this to themselves, DEKONI ran A/B comparisons using a host of beyerdynamic DT 770 PRO headphones running off a single source with a selection of their epic pads.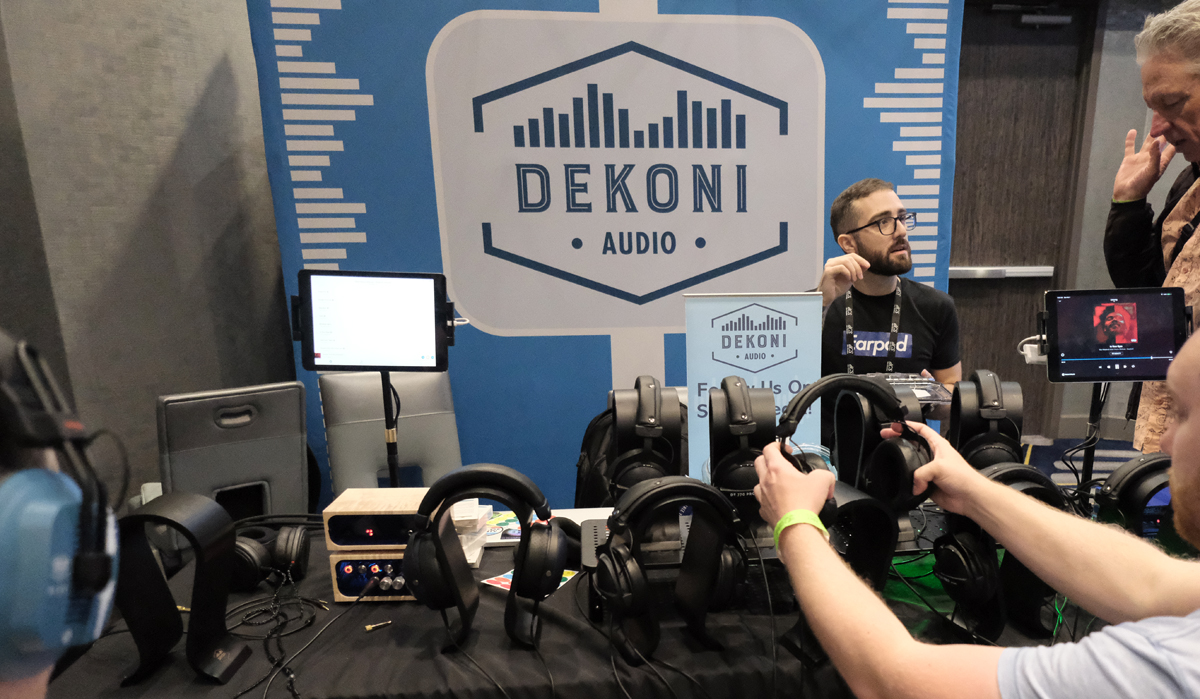 THE SOURCE Audio Video Design Group/Sennheiser/ampsandsound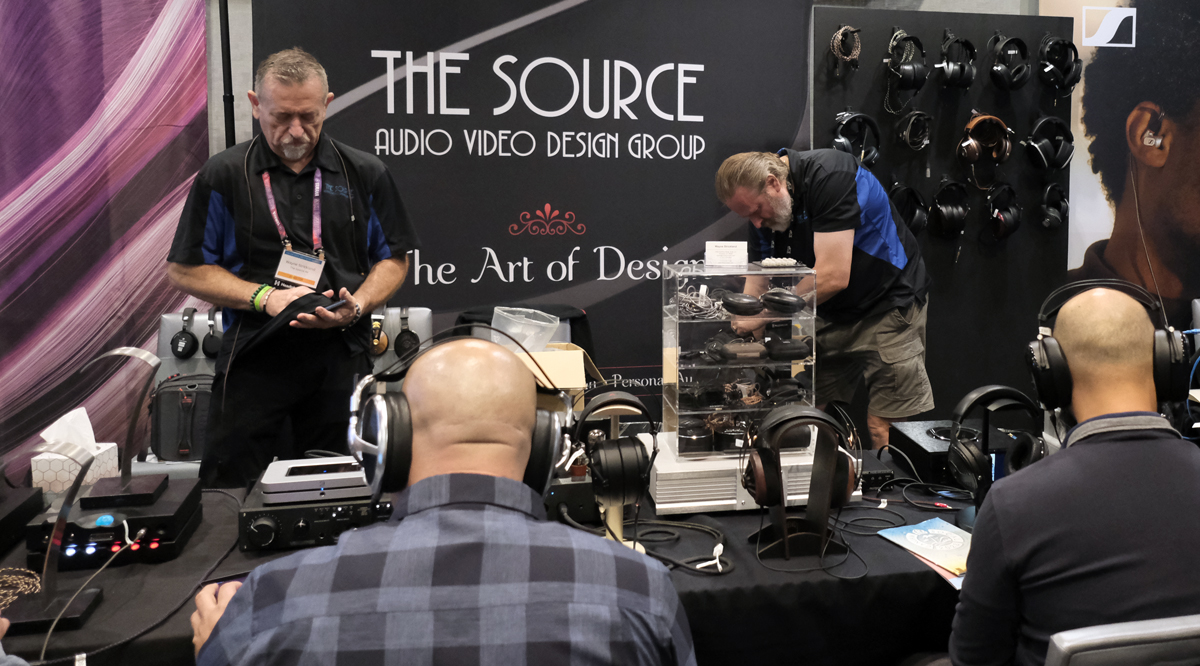 Local dealer, THE SOURCE Audio Video Design Group, is one of the few High-End audio retailers that get it and have jumped full force with both legs into the Personal Audio world, and have been a mainstay at CanJam SoCal since that first one I covered in 2016. In a show of solidarity with the community, proprietor Jason Lord generously shared his admittedly large space with manufacturers Sennheiser and ampsandsound. Of course, the display offered an opportunity to listen to almost every recognized headphone, DAC, and amplifier on the market.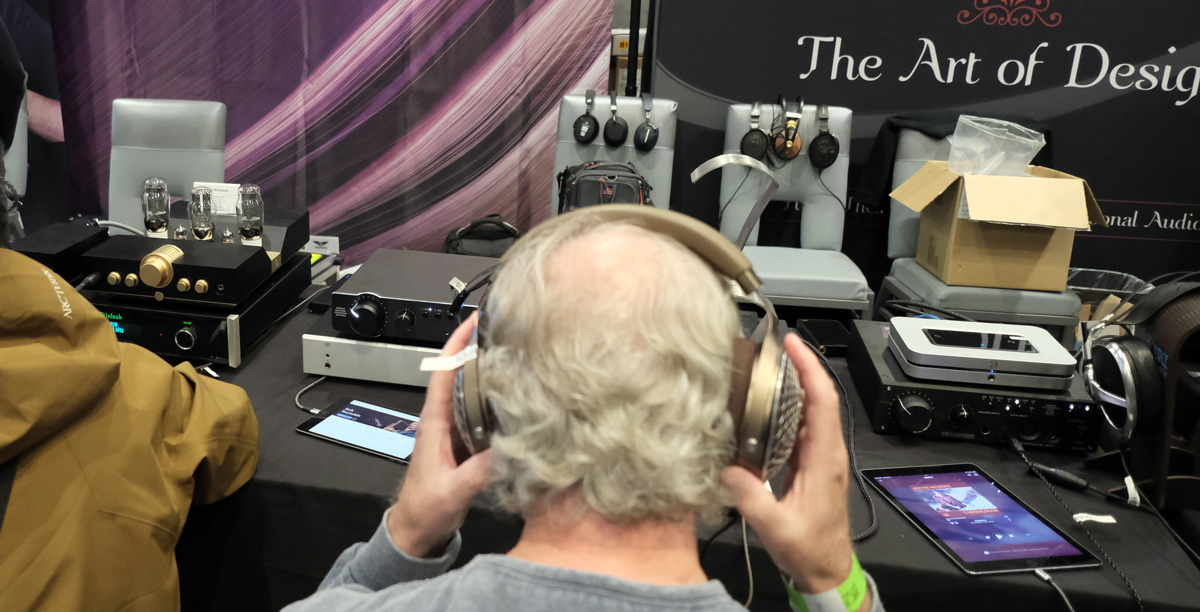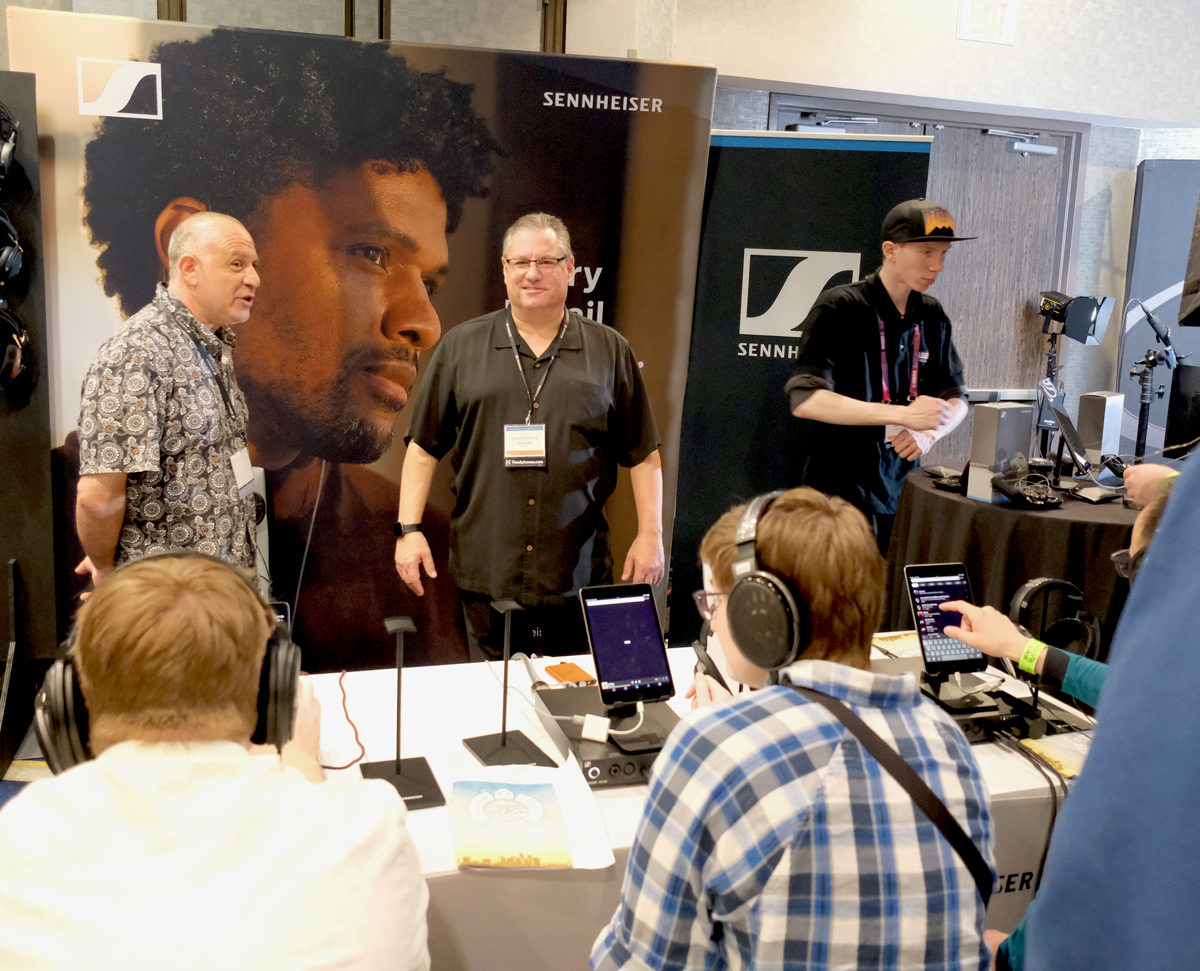 ZMF Headphones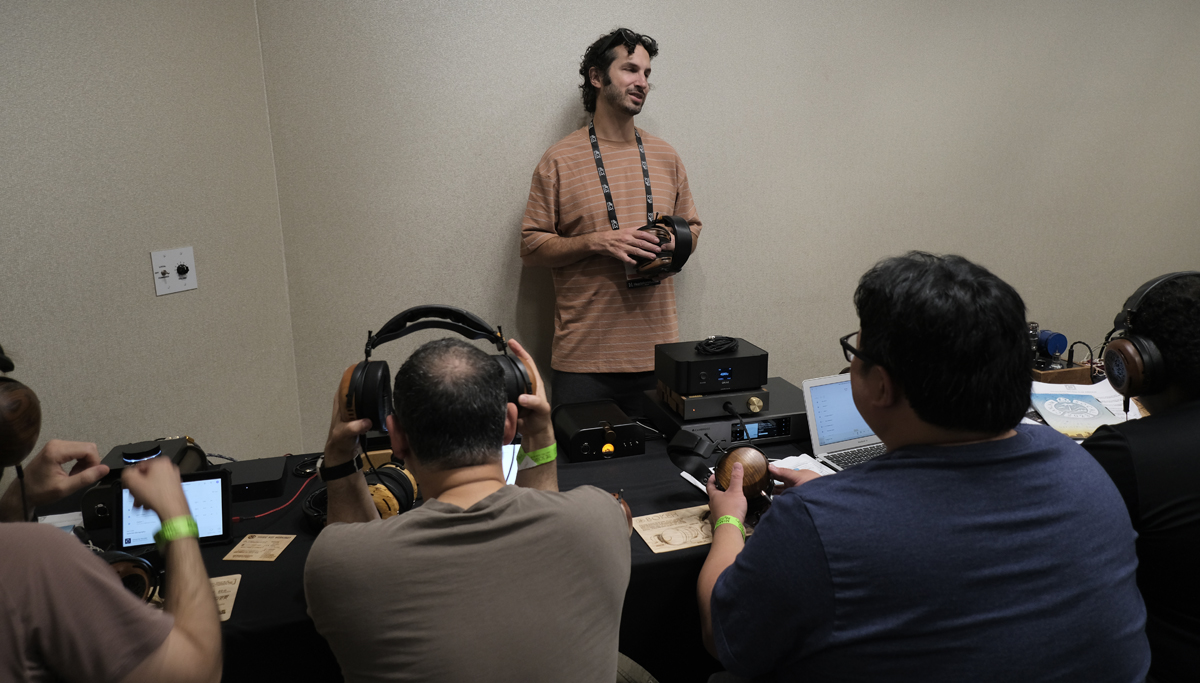 Zach and Bevin of ZMF Headphones are fixtures of the industry and, per usual, they offered an extensive display of their amazing custom headphones for attendees to enjoy, with a large selection of popular DACs and amplifiers. Of special interest was the launch of their new Bokeh ($1,099) an epic closed-back headphone featuring a Liquid Crystal Polymer driver.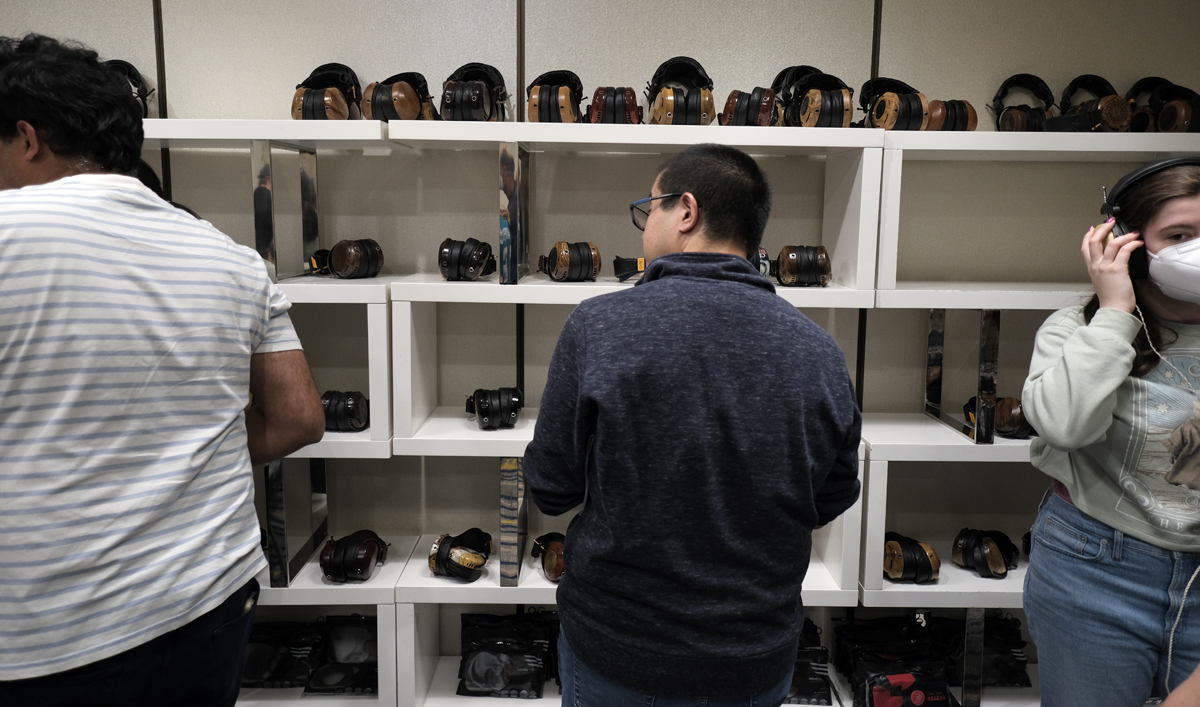 RME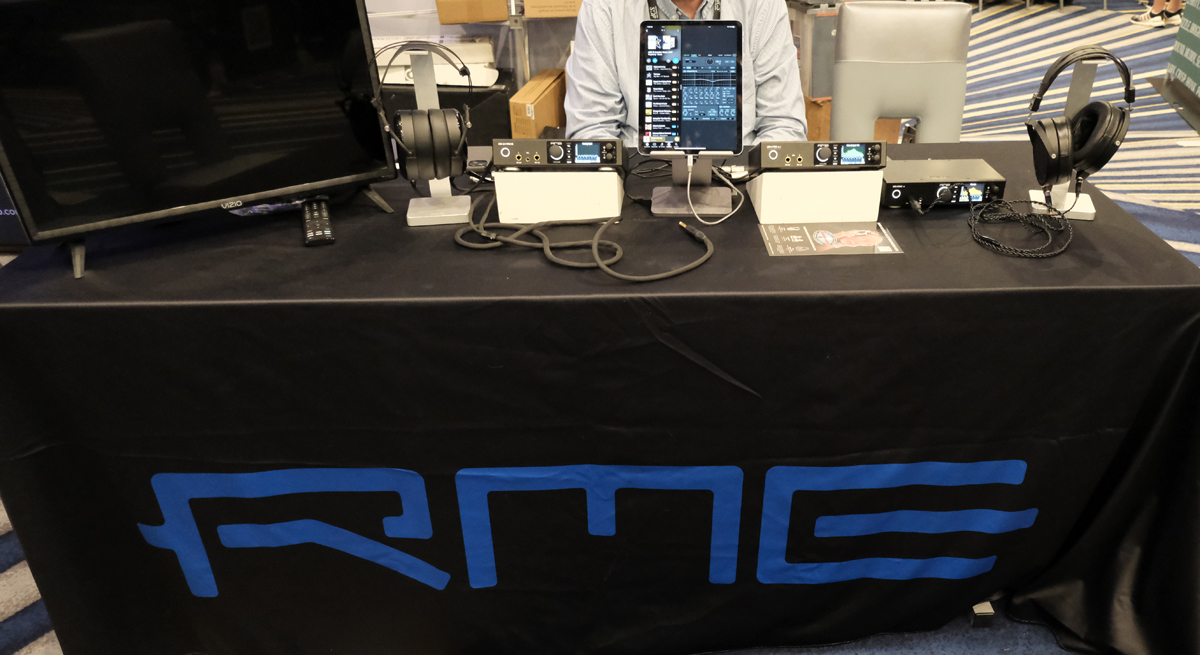 A Pro Audio company looking to capture the consumer market, RME was demonstrating three of their AD/DAC/Interface/Headphone Amplifiers, with special focus on the RME ADi-2/4 Pro SE ($2,499) which not only is able to output four channels of digital content, but records and plays back 32-bit/768kHz PCM as well as DSD and has a built-in phono stage.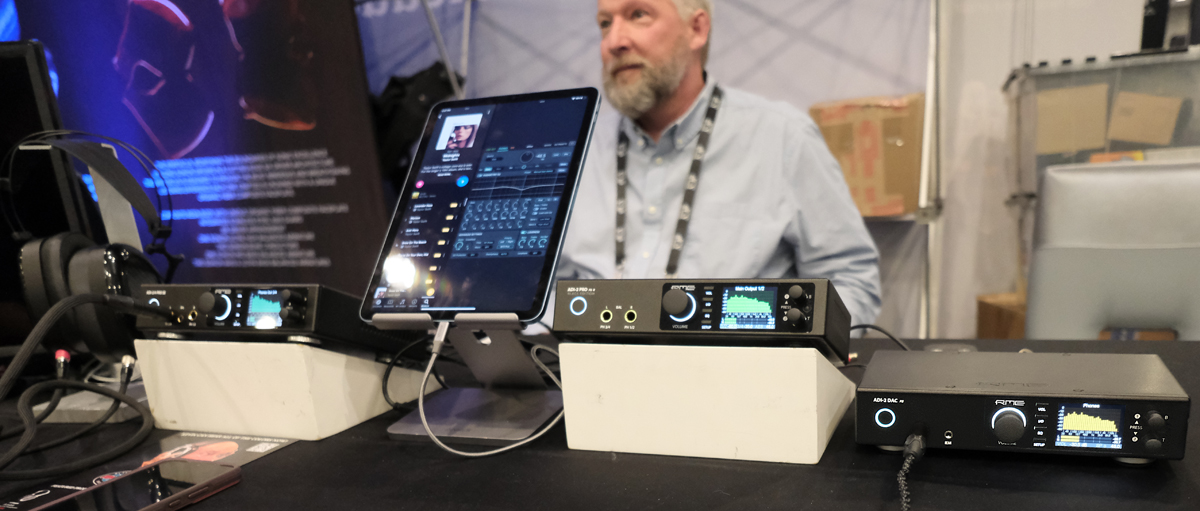 EarMen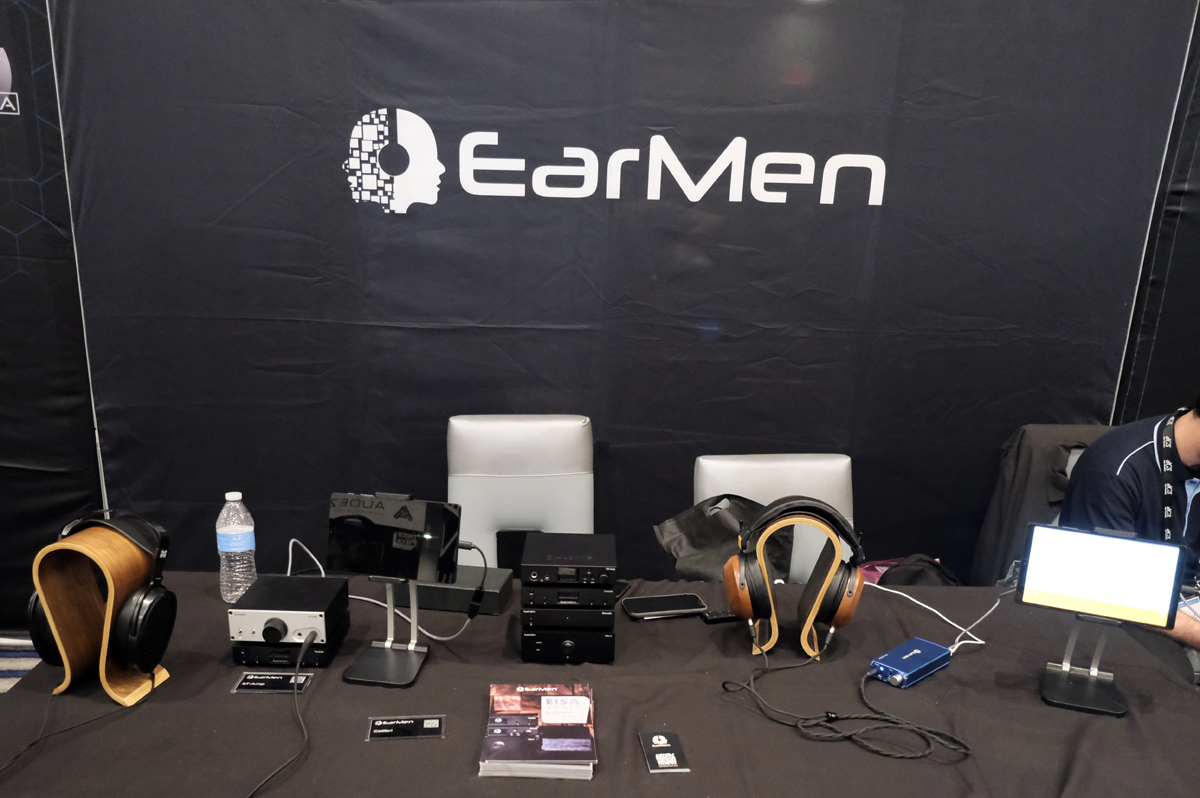 EarMen was on hand with their fantastic line of Streamers, DACs, Headphone Amps, and DAC/Headphone Amps, including the amazing EarMen Angel Portable DAC/Amp ($799) and their Streaming Stack containing the EarMen Staccato Streamer ($429), EarMen Tradutto DAC ($499), and EarMen CH-Amp Headphone Amplifier ($999 with the EarMen PSU-3 Power-supply).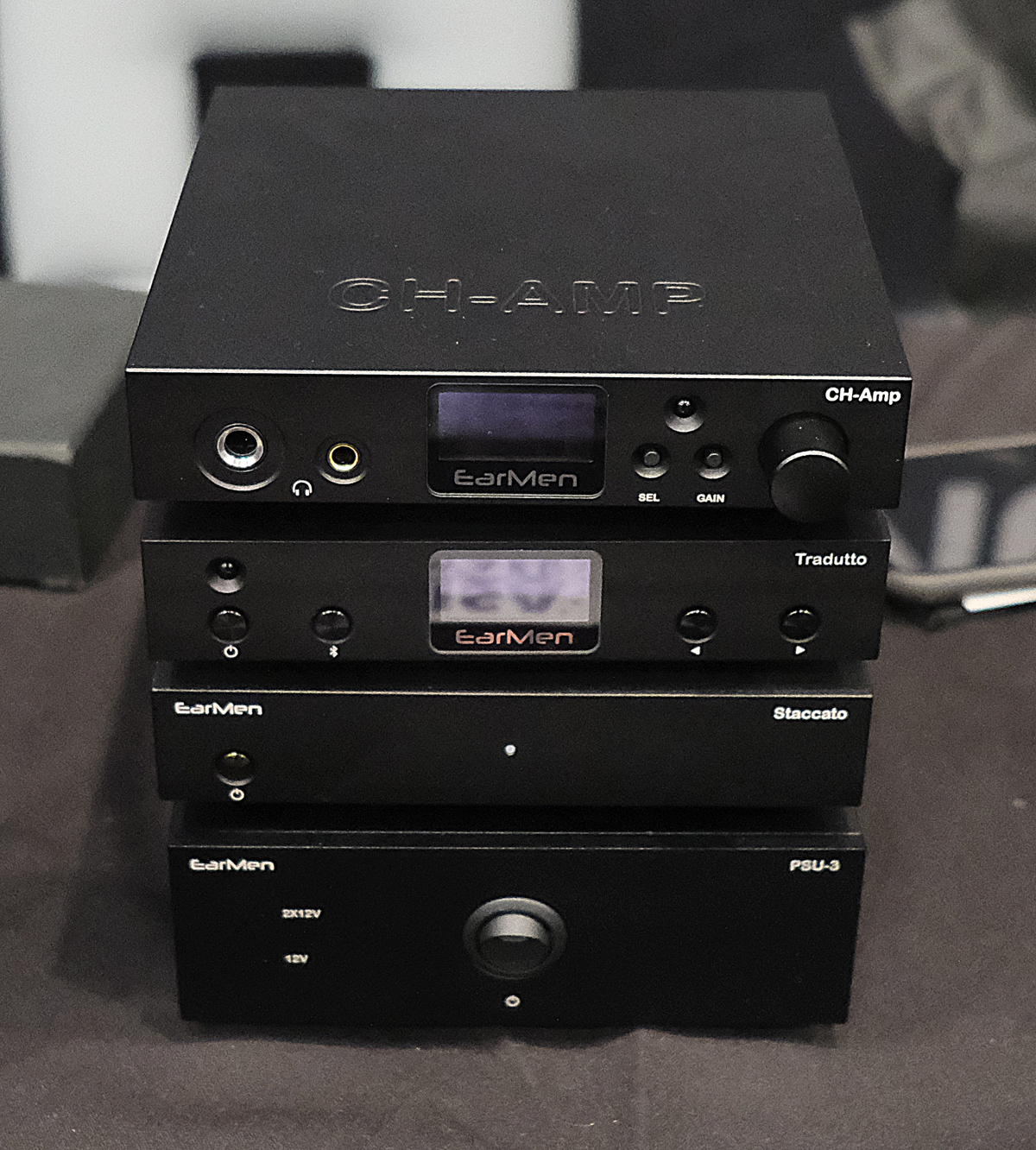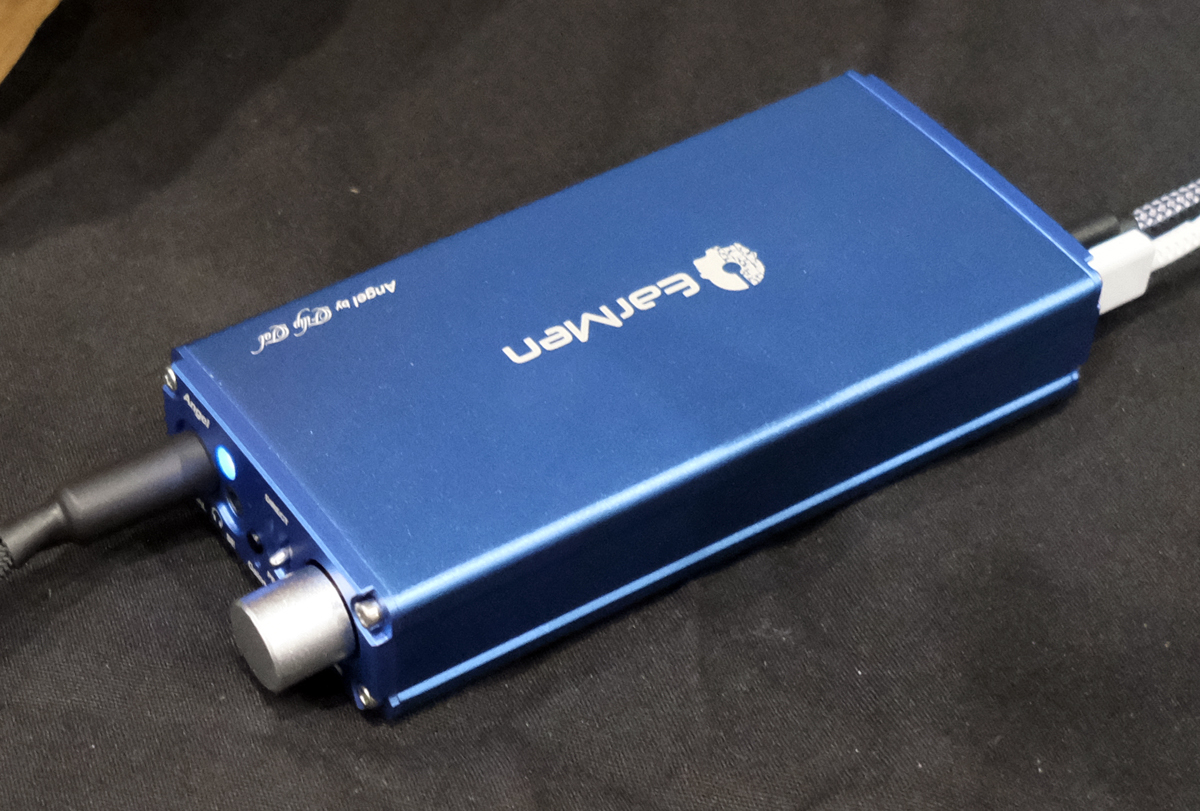 WOO Audio/STAX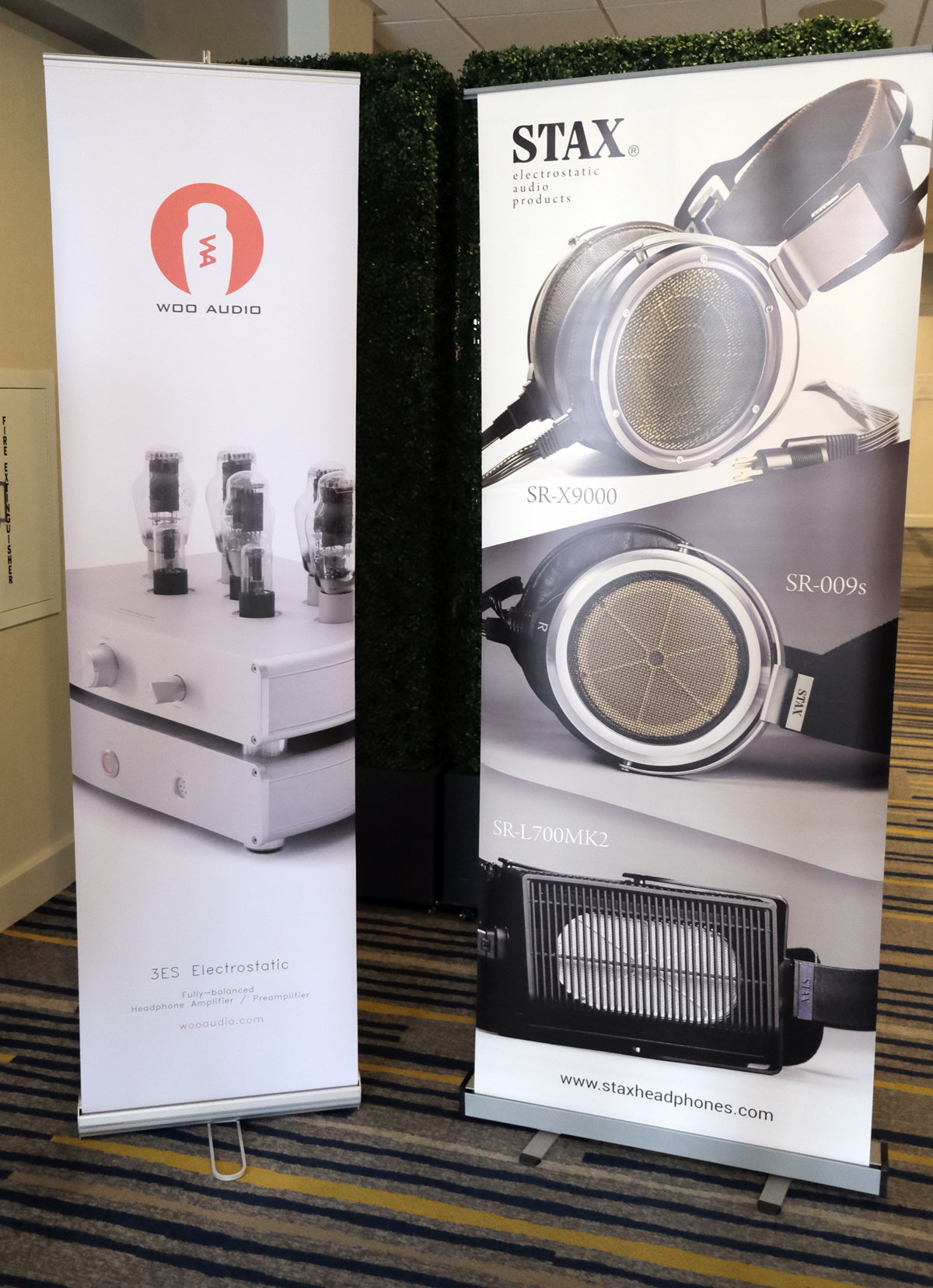 WOO Audio shared one of the separate listening rooms with STAX to show off their epic electrostatic headphone amplifiers, like the 3ES Electrostatic Headphone Amplifier ($6,999). Also catching a lot of eyes was the beautiful WA23 LUNA Headphone Amplifier ($8,999), a perfect choice for those non-electrostatic reference headphones.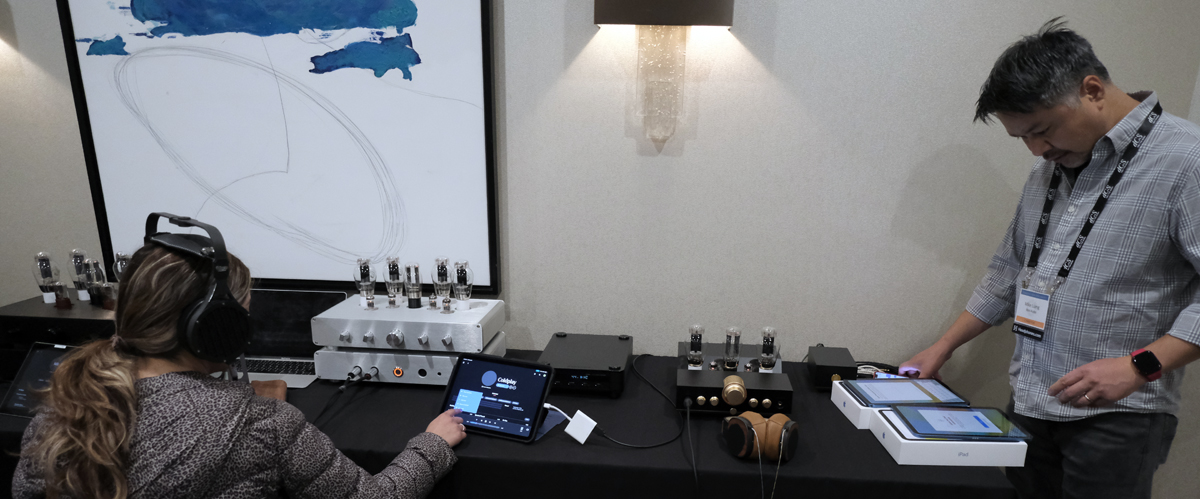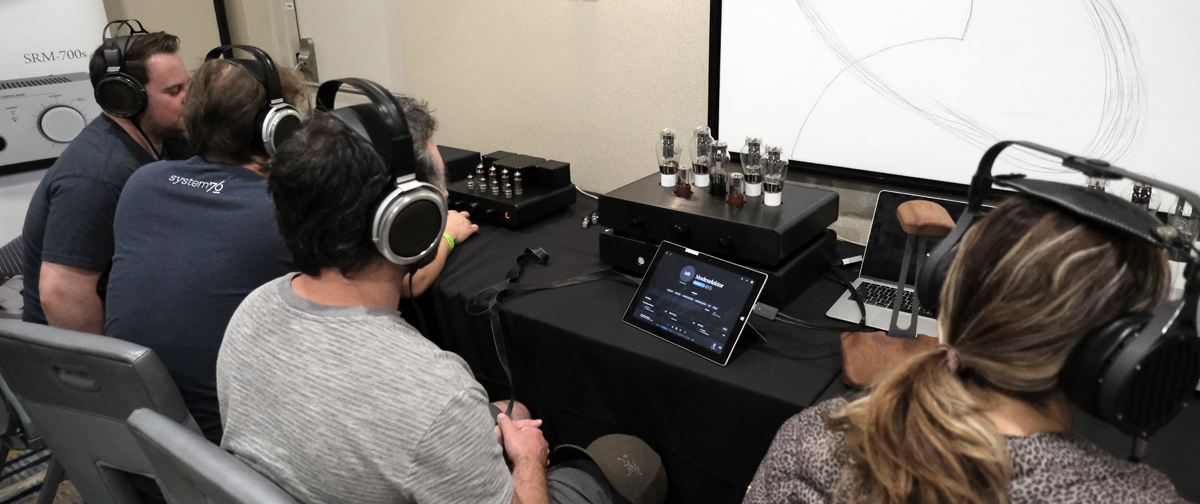 VISION EARS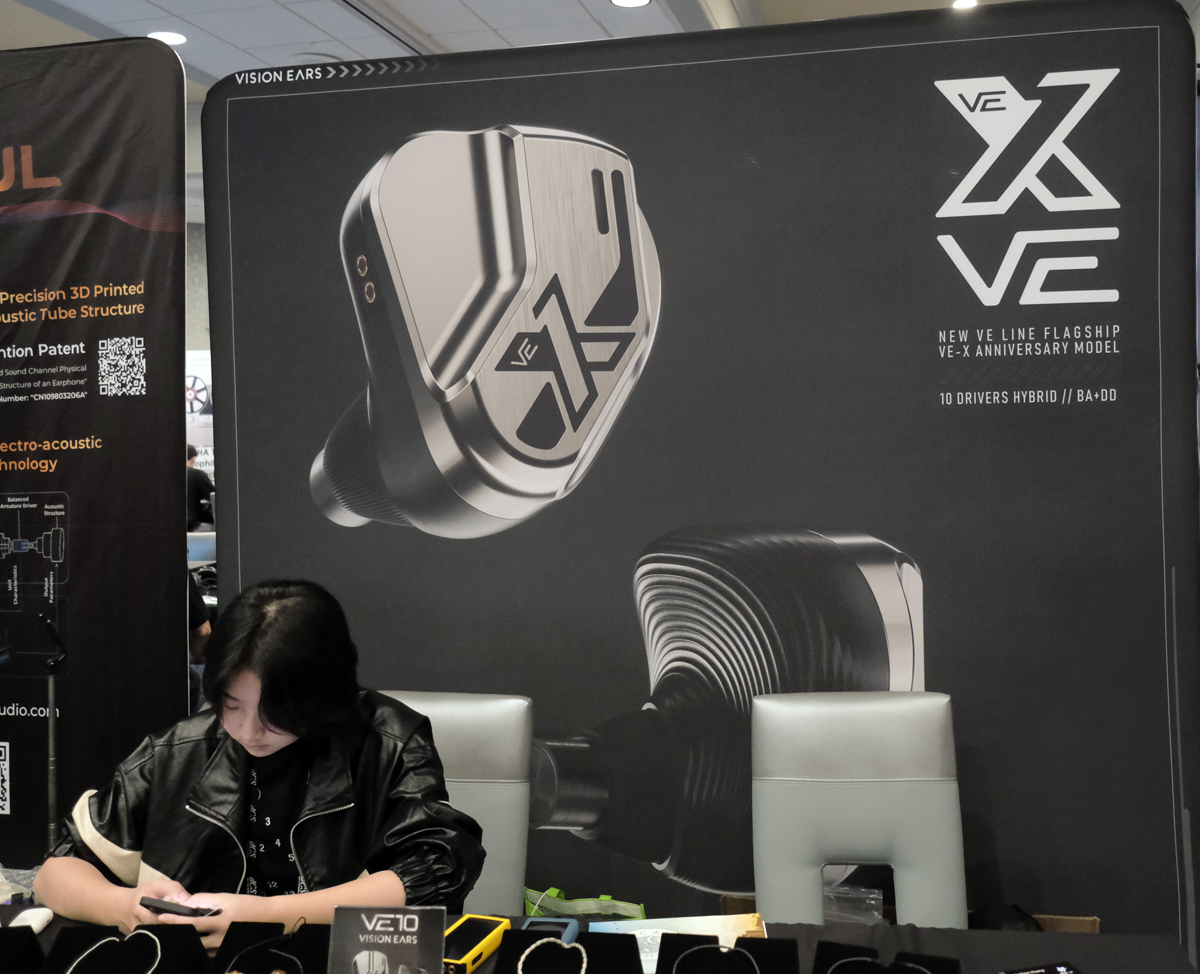 This year saw a major influx of high-end IEM manufacturers including German Manufacturer VISION EARS and their Vision Ears EXT 6 driver Hybrid ES/DD IEM ($2,960), Vision Ears PHöNIX 13 driver BA IEM, and their new VISION EARS VE10 10 driver Hybrid BA/DD IEM (TBA).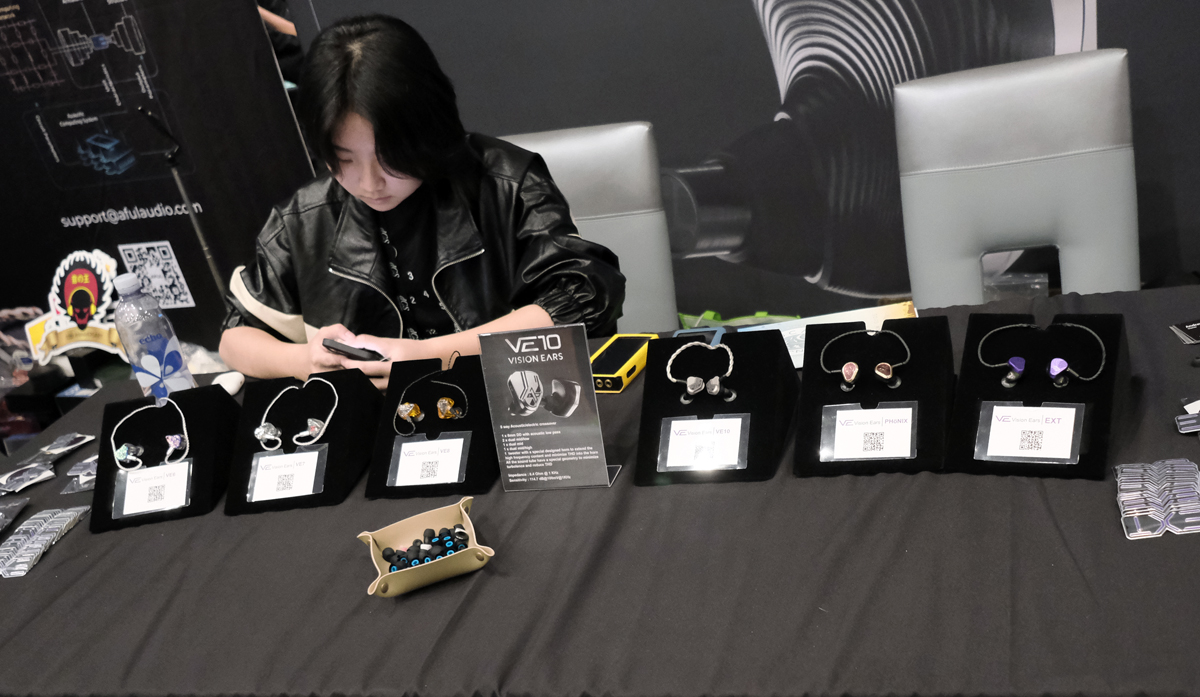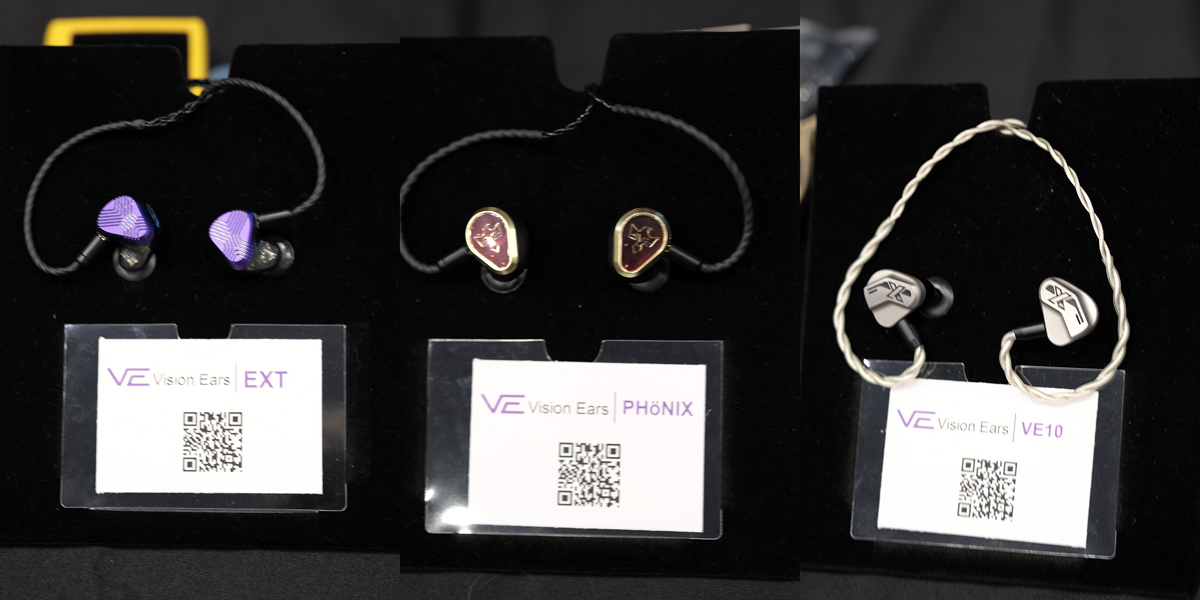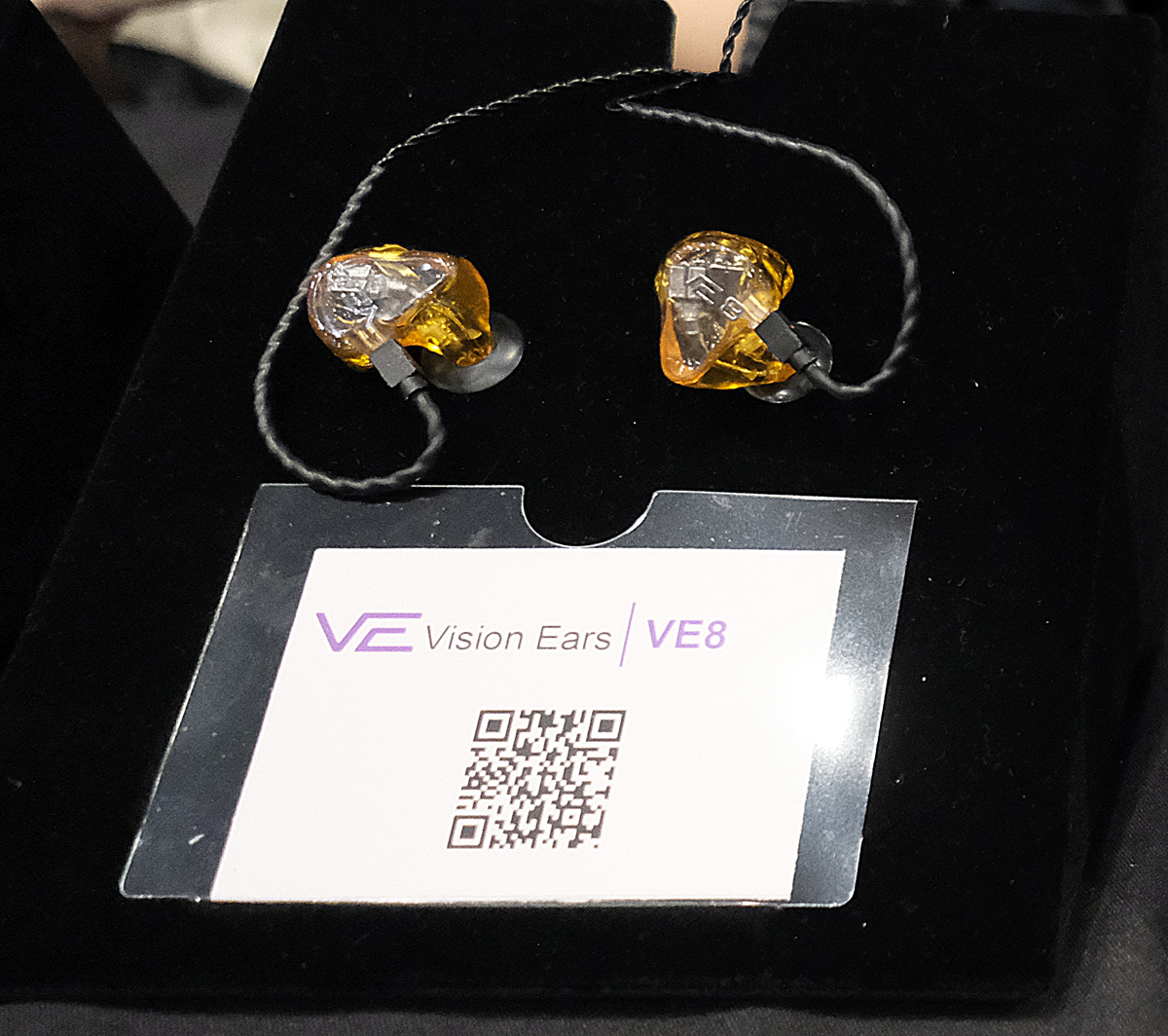 High End by Oz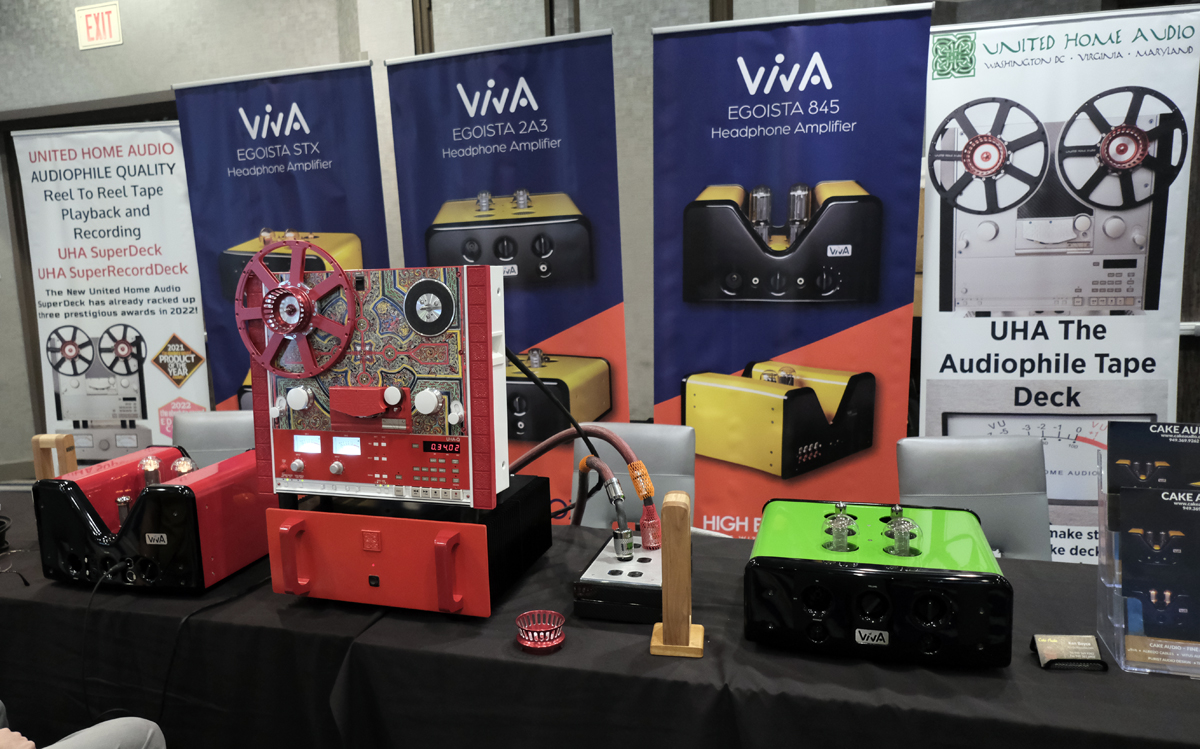 Another new face to CanJam was High End by Oz who were showing their jaw-dropping Viva Egoista 845 Tube Headphone Amplifier ($13,800) and Viva Egoista STX Tube Electrostatic Headphone Amplifier (TBA) with a beautiful United Home Audio UHA SuperDeck with UHA Outboard Power Supply as source, pure analog at its finest.
Jomo Audio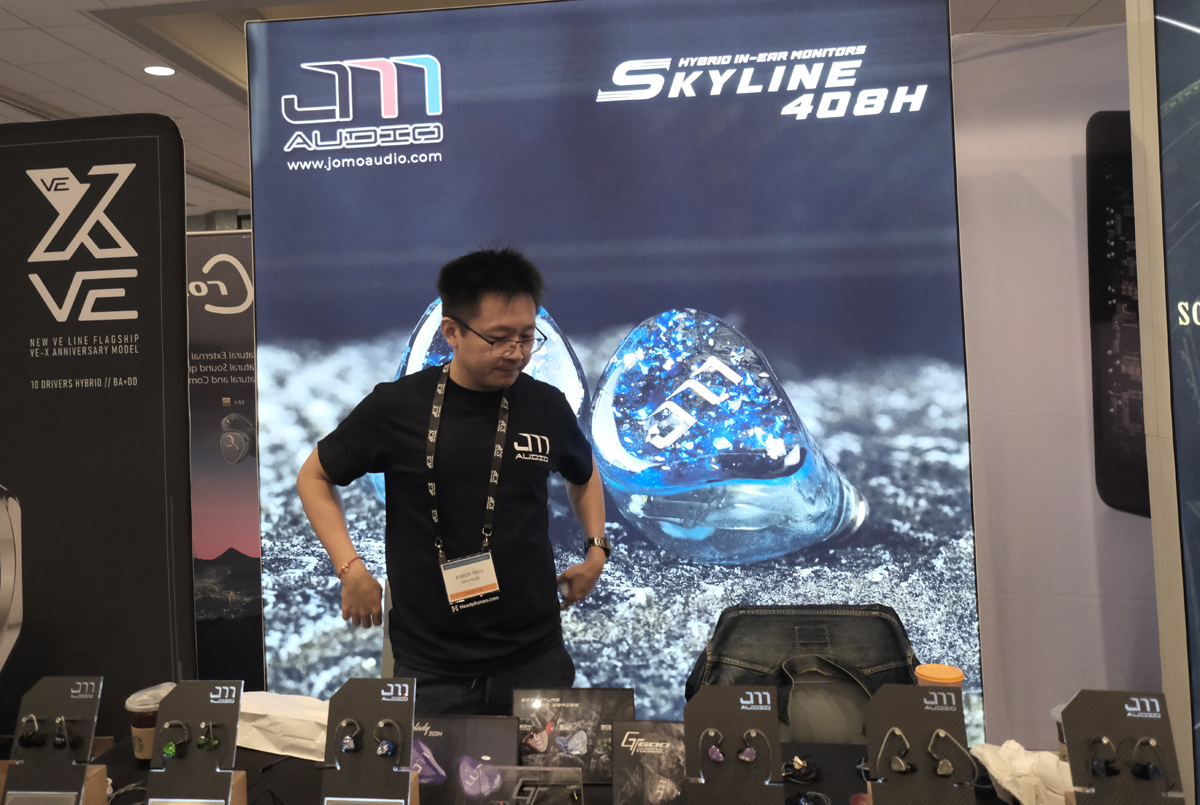 Yet another high-end IEM manufacturer was Jomo Audio out of Singapore, who had their full line on display with their flagship Universal IEM the GT600 Gran Tourer ($3,499) taking center stage with its Unibody Forged Carbon Fiber Chassis, 4 Sonion Electrostatics (Super High), 6 Sonion/Knowles Balanced Armature Drivers (2 Low-Mids, 2 Mid-Highs, 2 Highs) 2 Tesla Dynamic Driver with electronic tuned phase adjustment, 10mm Co-Axial Dual Diaphragm (CADD), Super Carbon Nanotube (SCNT) Diaphragm, 6 ways passive crossover, and 4 sound bores offering an epic 10Hz ~ 80kHz Frequency Range.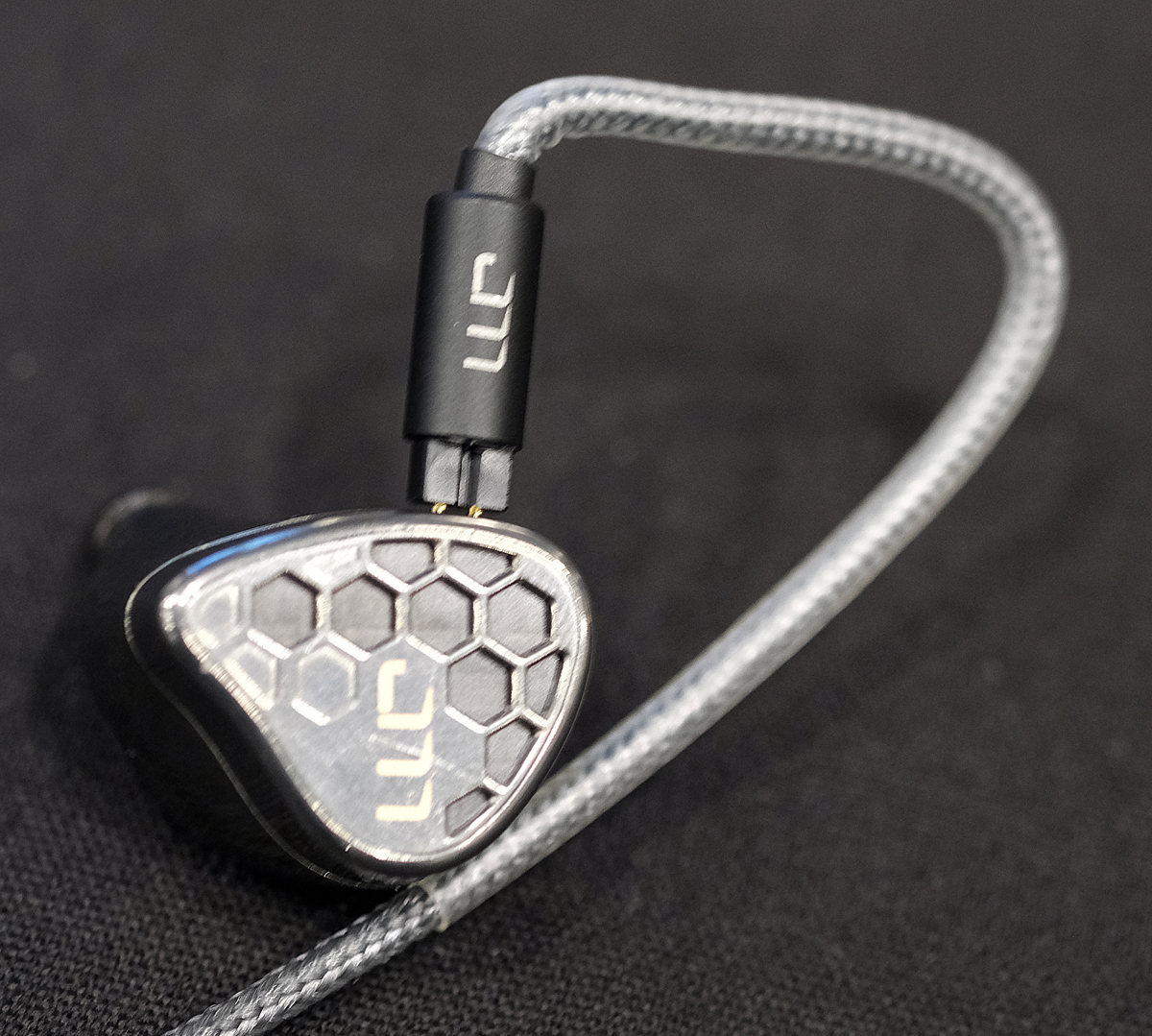 HiFiGo/AFUL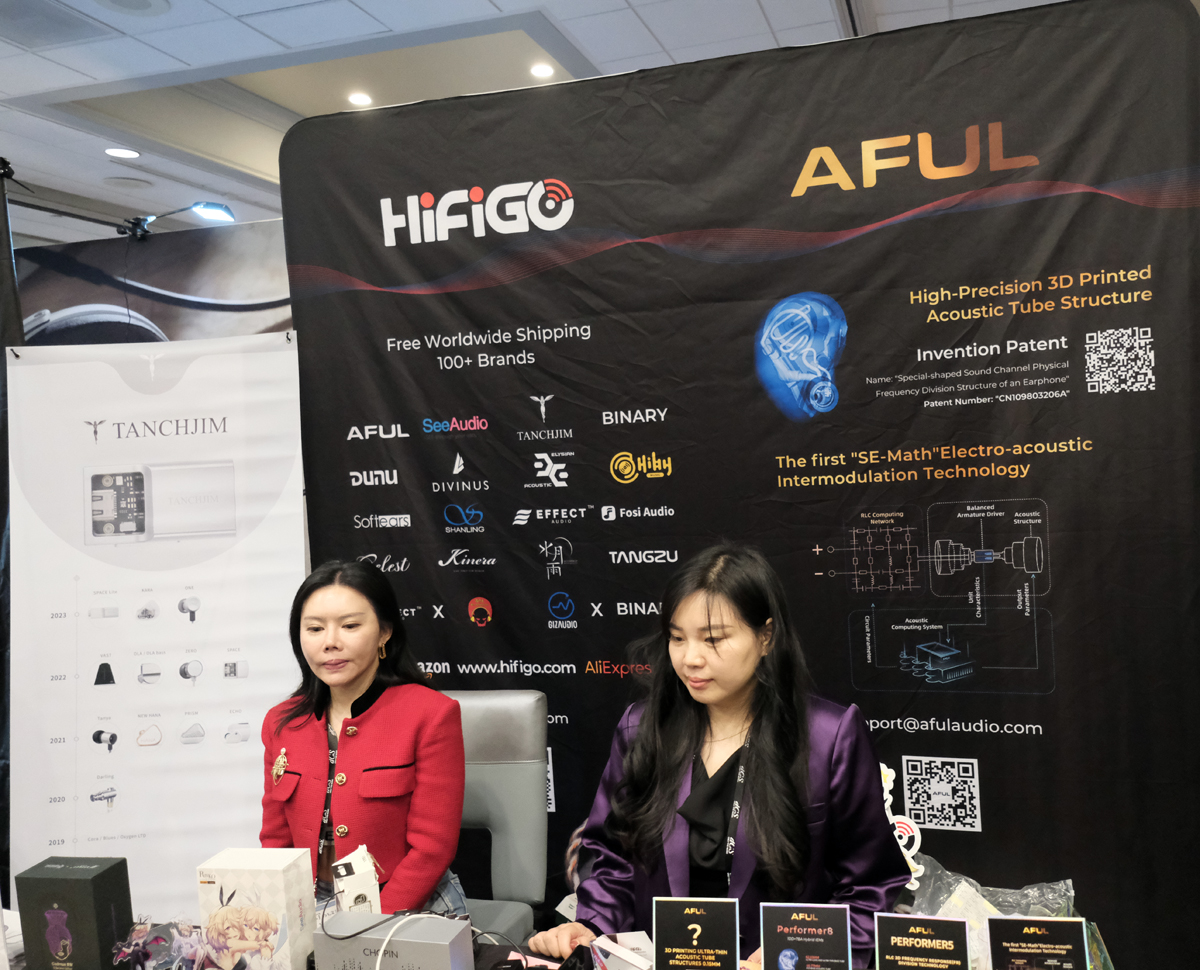 Representing a flurry of IEM manufacturers including AFUL, was HiFiGo. Among the dozens of colorful IEMs the Effect Audio X Elysian Acoustic Labs GAEA Hybrid IEMs ($1,299) caught my eye first, though the AFUL Performer8 1DD+7BA Hybrid IEM ($369.99) are an incredible deal and attractive in their own right.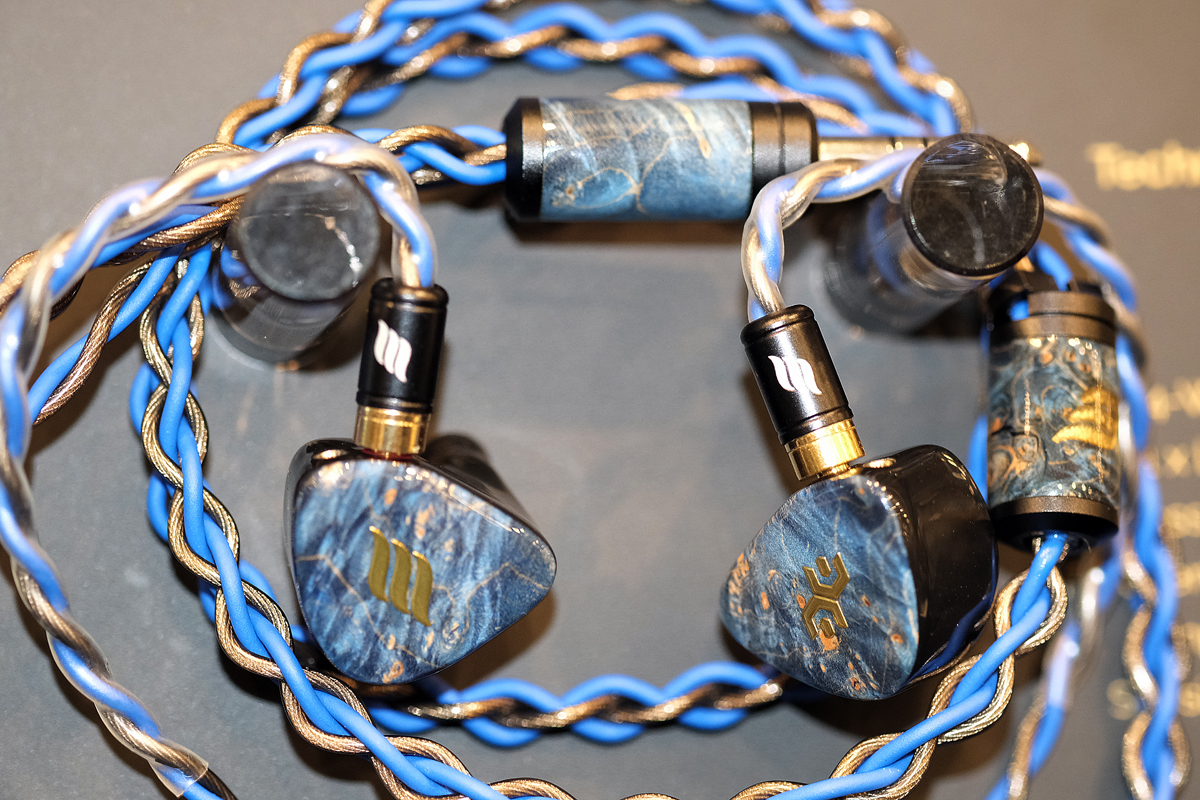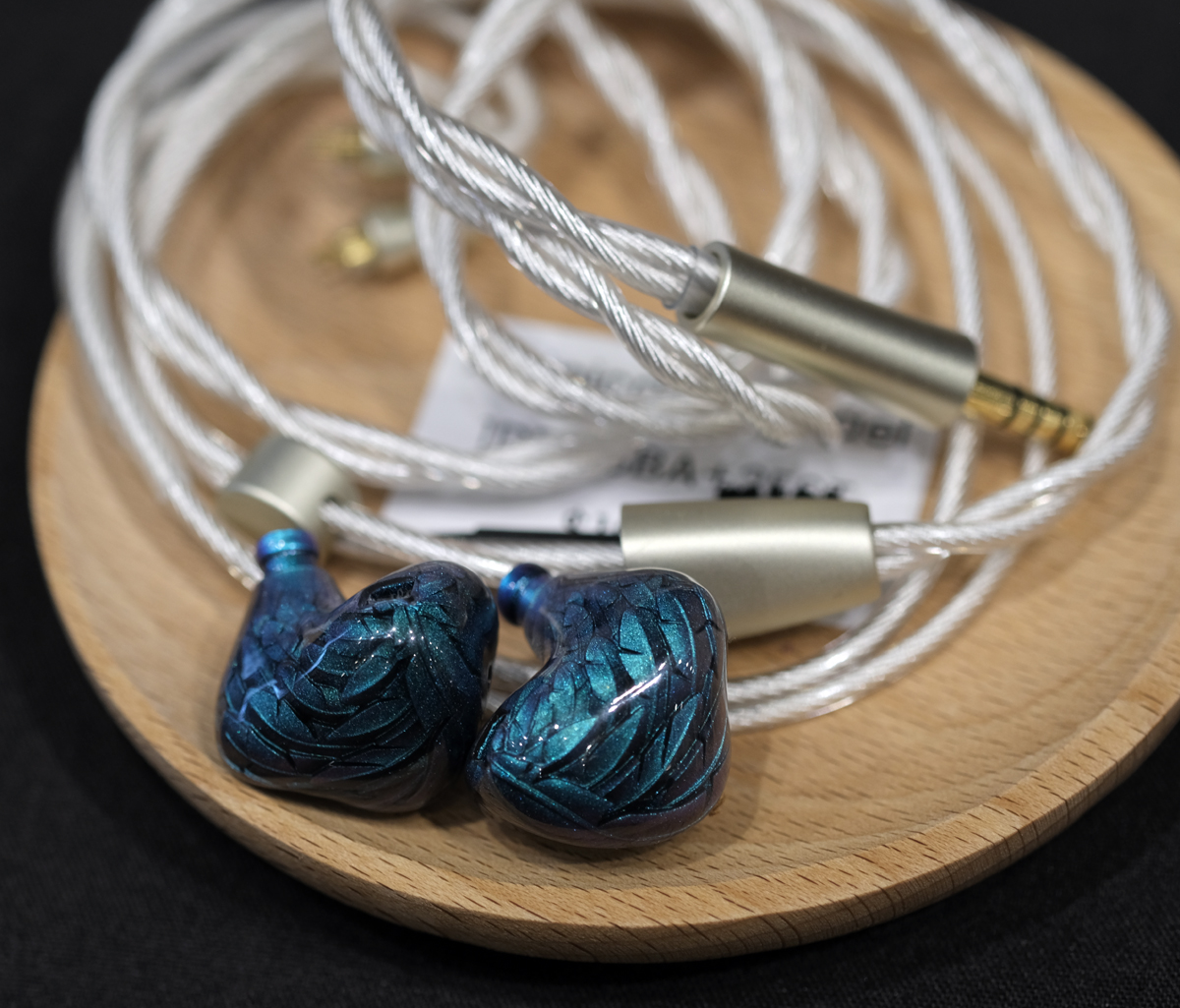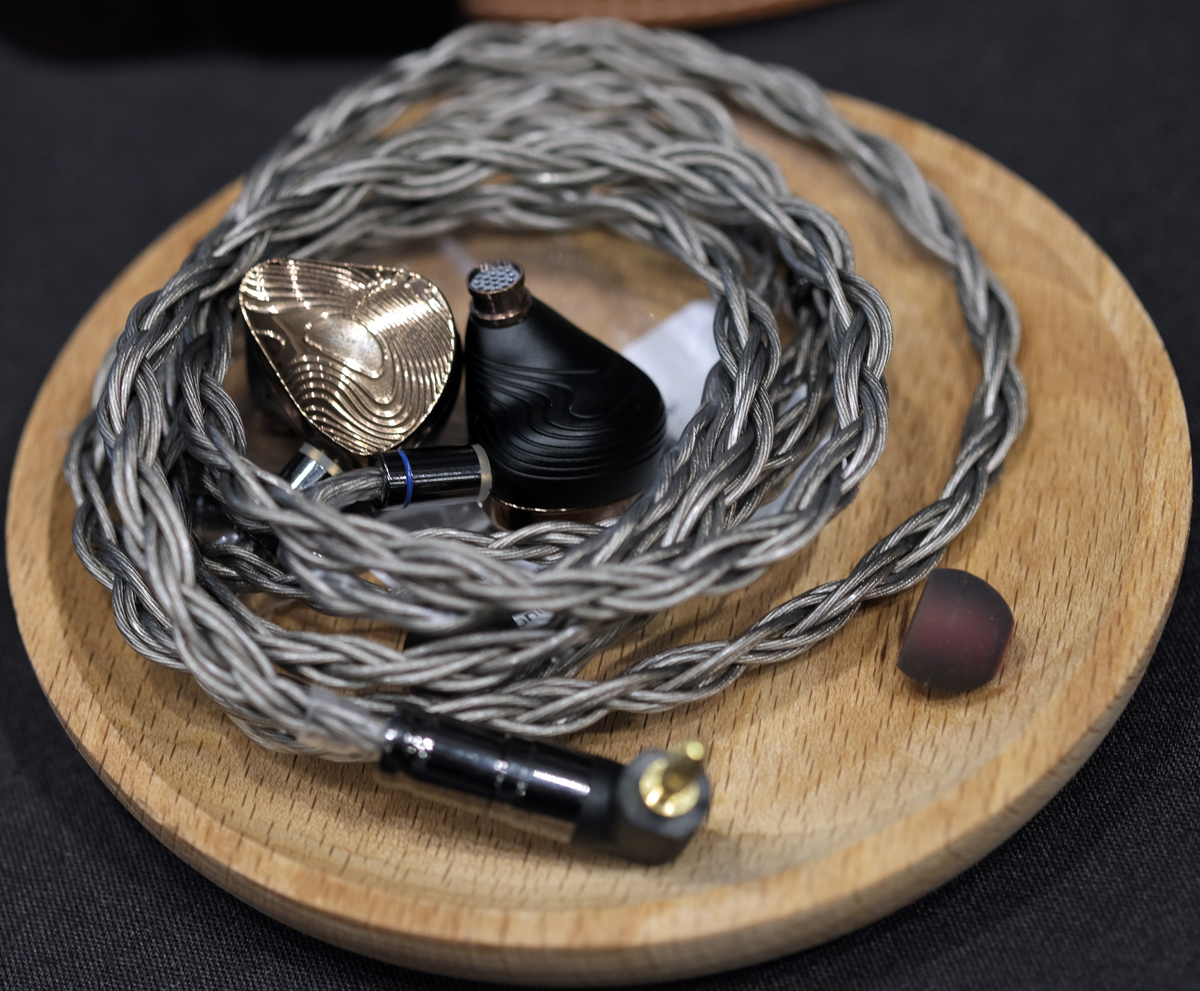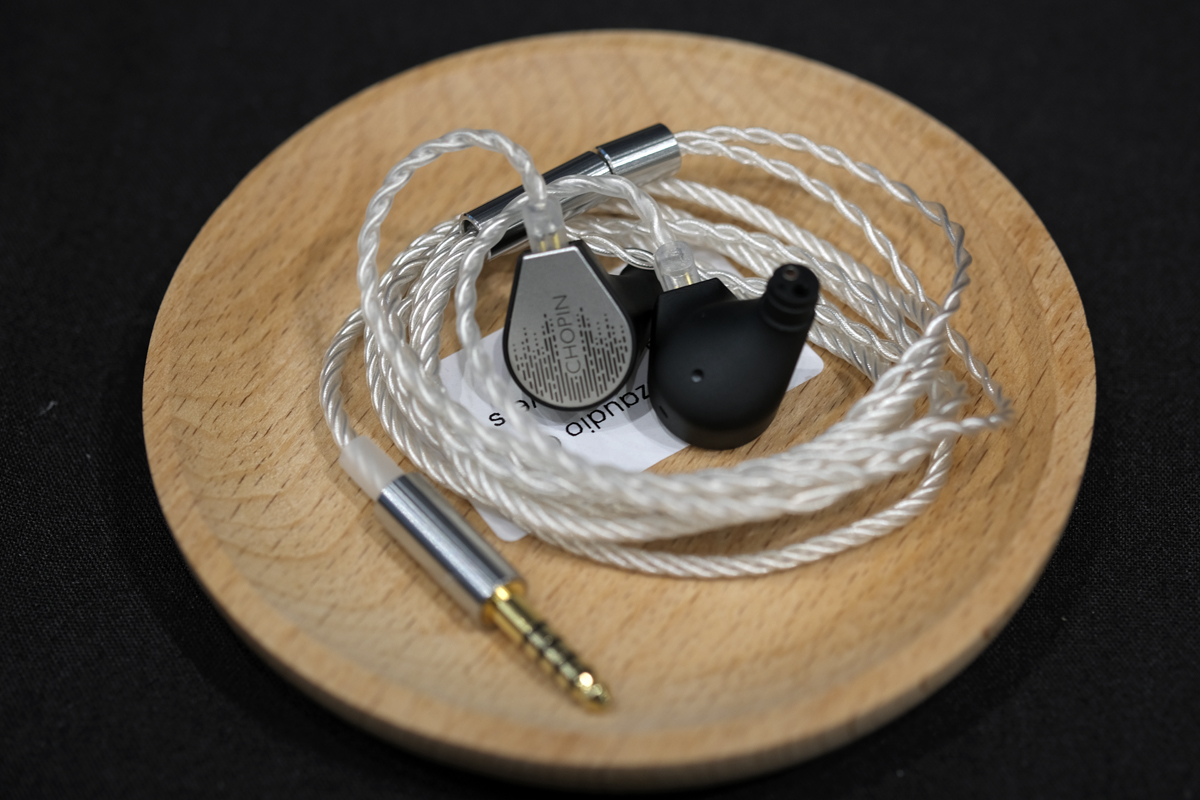 Once again I would like to thank our good friends at Noble Audio for their kind generosity in sponsoring our coverage of CanJam SoCal 2023, stay tuned for Part 4.