When Andy Regan called me and asked me to review the new Dan Clark Audio CORINA Reference Electrostatic Headphone, I was so grateful, yet I had no electrostatic headphone amplifier. I knew that most electrostatic headphones sound excellent with the Headamp Blue Hawaii and would be a great fit with the CORINA for this audition. Thankfully, Justin Wilson, CEO of HeadAmp, promptly shipped me the legendary EL34-based masterpiece.
Electrostatic designs I have reviewed are limited to the HIFIMAN SHANGRI-LA complete system priced at around $50,000 US. I found the system to sound excellent, but many other brands, including earlier STAX models, lacked bass and, at times, had strident highs. CORINA is a revolutionary product designed by the folks at Dan Clark Audio.
The industrial design of the CORINA is a stunning industrial modern look with a lightweight fit and feels comfortable on the user's head. Included features are what DCA describes as a self-tensioning headband design with new earpads with improved ergonomics. The suede surface on the CORINA earpads reduces heat and moisture buildup. The earpads are comfortable providing hours of fatigue-free enjoyment during my long listening sessions, and the 465-gram weight makes the CORINA light on the head adding to the comfort. The CORINA also has an attractive grey finish that adds to the beauty of the headphone.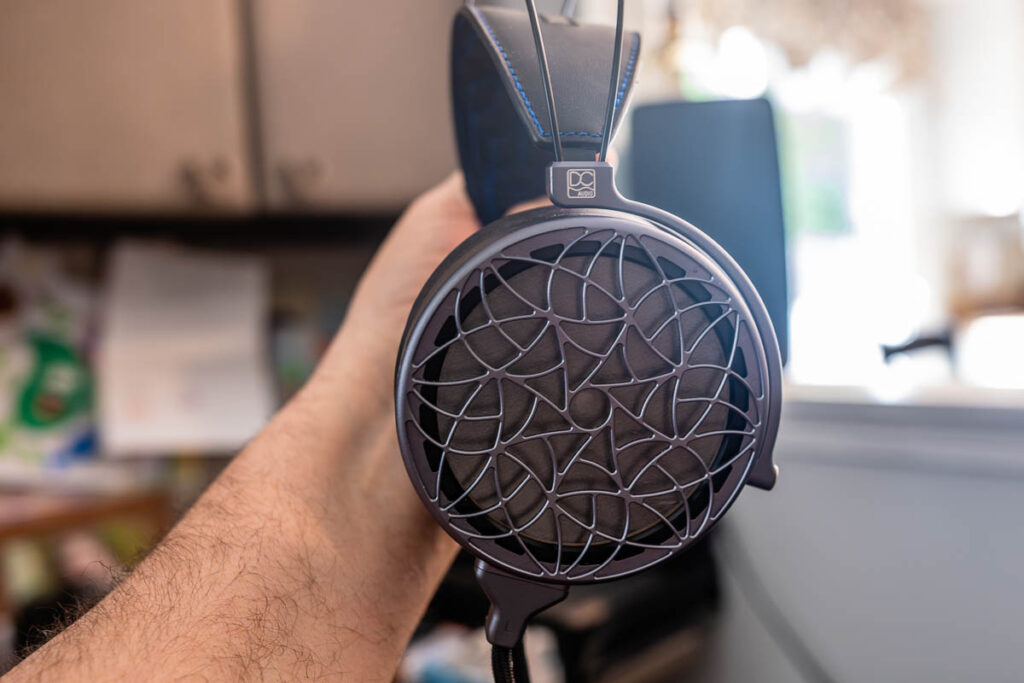 On the technical side, the CORINA uses a 88mm driver, which delivers a precise and accurate soundstage. The front and back depth of the CORINA soundstage is outstanding.
DCA's patent-pending Acoustic Metamaterial Tuning system, referred to as AMTS, delivers electrostatic resolution with a more natural tone.
Many electrostatic designs are subject to standing waves in high frequency and other electrostatic headphones make strings and cymbals, and vocals sometimes sound unrealistic.
AMTS inline devices are located between the transducer and the ear. According to DCA's website, AMTS integrates waveguides, diffusion control, quarter-wave, and Helmholtz resonators to eliminate standing waves to improve performance in the high frequencies with more accuracy and clarity with all genres of music.
HeadAmp's Blue Hawaii Special Edition Electrostatic Headphone Amplifier is an EL34 tube based amplifier with significant output power that easily drives the CORINA. Starting at $6,495 ($6,995 for the gloss purple finish of the one used for this review), this amazing amplifier delivers a musical journey and creates a realistic and lifelike performance with the CORINA. The warm glow of the tubes creates a warmer sound than most solid-state amps and is designed to drive most electrostatic designs without effort.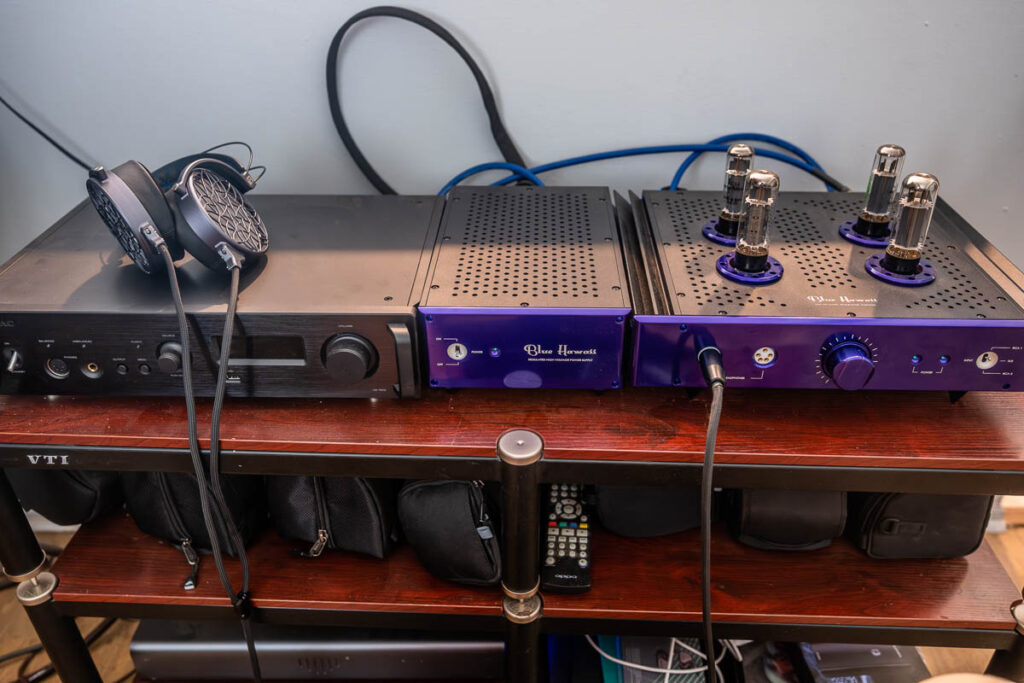 The Blue Hawaii is currently using new production Mullard tubes which creates many opportunities to seek out and find old stock tubes. Using four EL34 tubes, the Blue Hawaii creates a powerful experience for listeners looking for the ultimate in sound reproduction. There are two headphone outputs that allow you to use two electrostatic headphones for comparing headphones or a session with another listener or your significant other.
My current reference model DAC and streamer is the TEAC UD-701N Music Player. It connected easily to Blue Hawaii; my full review of the TEAC located here describes what I loved so much about using the TEAC, so much so that I bought the unit.
The system was completed using 2 meter Cardas Clear interconnects, the reference copper cable I prefer in my listening sessions. Cardas cables are beautiful in a system and fit like a glove. The cost of the 2 meter pair is $3,390 bringing the total system cost used for this review to $18,883.
I connected the entire system to my Macbook PRO with a USB B cable from Audioquest to stream the music from Roon. MyRoon library includes Qobuz, Tidal, and an 8TB external hard drive loaded with DSD high-resolution files.
Users with a large CD collection could also use a transport with the TEAC to play CDs. Listeners with a desire for a complete high-end system would appreciate all this system has to offer. CORINA was the finishing touch, a transducer that made long listening sessions a realistic experience. The CORINA's a beautifully designed transducer that realizes a stunning adventure into the musical world of why electrostatic headphones are a spectacular way to recreate the ultimate listening experience.
Listening
The definition of CORINA is of Greek origin and demonstrates a delicate and faithful nature.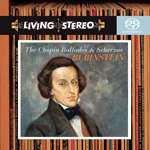 Listening to Arthur Rubinstein's "The Chopin Ballades & Scherzos" was my first listening choice. Delicate in nature the forceful majestic sound of the piano created my first experience; the CORINA was loaded with inner detail. The soundstage was defined with layering along with wide and deep front-to-back imaging. Dan Clark's CORINA brought me closer to the performance. Rubinstein was so masterful in this performance, and I could visualize him on the stage, the CORINA's performance was blazingly fast when Rubinstein played the more energetic passages. Stop and start with the majestic Steinway was breathtaking and never sounded like recorded music.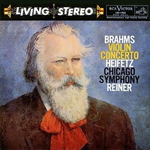 Jascha Heifetz playing Brahms with Fritz Reiner conducting the Chicago symphony, created a full orchestra with one of the greatest recordings ever done on RCA and was given a shaded dog logo; this recording made the CORINA fully disappear. Heifertz's violin reached into the upper registers of high frequency, and the CORINA completely disappeared during "Violin Concerto in D MAJOR". The musicians were all in their own space with ample air between each musician and Heifetz's playing sounded exceptional. Never harsh and with no signs of any nastiness, I could hear the bow moving across the strings with both speed and finesse. The CORINA was able to extract inner detail and present the performance without compromise.
Masterful music on the Qobuz version of this shaded dog. I was treated to a classical performance as good as I have heard on any system. Listening to the CORINA took me to the performance as if I was seated in the 5th-row center. Closing my eyes and listening to the entire album lowered my stress levels and never sounded fatiguing.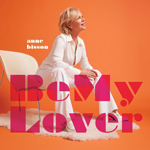 "Be My Lover" is Montreal-born Anne Bisson's new album. Recently seeing her live at the AXPONA HiFi show showcased her beautiful vocals. Anne is a beautiful woman and talented singer-songwriter that records beautifully. Her new album is 24-bit/192kHz and is one of the best recordings I have heard this year. "Blue Bayou" is an exceptional song and Anne made it fresh and new in her recording.
Female vocals are my favorite, and listening to the CORINA reproduce her delicate vocals sounded amazing with this recording and a must-hear for anyone. Electrostatic headphones reproduce female vocals as new afresh, I could hear every syllable from Anne, and it was sibilance free.
Anne Bisson's performance was lasting, and having heard her perform this tune live, I could testify to the accuracy of the CORINA's portrayal bringing me closer to the stage. This album has been in constant play in my library.
Listening to the CORINA made me realize that we may be getting closer to live than ever before. Listening to the acoustic bass on her "I Wake Up" track loaded with bass and brushes on cymbals with the other backup singers in their defined space and her beautiful piano playing, it all came alive. The separation of the musicians was incredible with air between performers. Anne takes us on a journey with this tune; the soundstage was amazing and the imaging was nothing short of spectacular.
Melody Gardot's "If You Love Me" from "Sunset Blue" is another example of listening to a female vocal at its finest. Melody's sound was extraordinary, the CORINA could extract everything from the full orchestra to the brushes used on the cymbals. The clarity was sensational, with her vocal seducing me. I could hear every syllable and her seductive voice was always sensational. The trumpet from the rear of the stage was floating in the air with rock-solid imaging. The acoustic guitar playing was delicate, with full detail of the inner body of the instrument.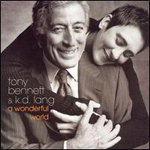 Tony Bennett's "A Wonderful World" with KD Lang singing the duet beautifully portrayed a tune that would make Louis Armstrong proud. The orchestration and the two vocals sounded amazing. I am a lifelong fan of Tony's work, and KD's amazing voice was beautifully reproduced, recreating another magic moment with CORINA.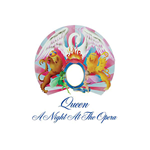 Freddie Mercury had a way of writing beautiful compositions and delivering performances that, even though Freddie is gone, have not grown old. Listening to "Love of My Life" with the delicate piano and his vocal of the song he wrote for Mary, his then-girlfriend, was transcendent. Freddie's legendary sound on this "A Night at the Opera" recording is astonishing. Having listened to this recording hundreds of times, I heard inner detail that no other transducer could extract. The experience for me, a seasoned music lover, finding new life and sounds in this recording was a new experience and as if I had heard this tune for the first time. System matching with CORINA is key as it will create a different incredible sound.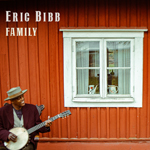 Eric Bibb is a fine example of acoustic blues. Eric's vocal comes to life with excitement, and his track "Family" is exceptional with the guitar and, yes, the terrific soundstage that needs to be heard to understand better what the CORINA can create—masterful blues musician and male vocal exceptionally reproduced.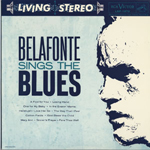 "Cotton Fields" by the late Harry Belafonte is one of my all-time favorite performances."Belafonte Sings the Blues" is a favorite for anyone wanting to hear an analog recording. Soundstage at its finest, and Belafonte brings the passion of his vocals to life. Beautifully recorded with Harry and the musicians in perfect synchrony.
Listening to the sax in the left channel is exceptional, and the drums kit is vivid. You could hear him hitting the stick on the skins, and the foot pedal was clear as was the right channel piano. Putting all of this together with the CORINA made the transducer disappear, and this is one of the best male vocals ever recorded by a musician and pioneer in human rights. You could feel Harry's passion for the music.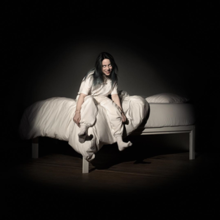 "Bad Guy" from Billie Eilish showcased the CORINA's bass strength. Deep growling bass that was fast and explosive, and the CORINA made listening to this track sensational as it showcased Billie's outstanding vocals and made the Indy Electronic music come to life. Billie's modern recording was showcased with the CORINA without a hitch—fast, delightful music at its finest.
Final Thoughts
The Dan Clark Audio CORINA was the most exciting headphone I have heard this year. New designs are always intriguing and the CORINA was no exception. Paired with the HeadAmp Blue Hawaii and TEAC UD-701N I started hearing music as if anew; the CORINA was masterful at extracting detail with a level of transparency I never experienced with any headphone system before.
The CORINA is possibly the best transducer in the world currently available in electrostatic design. DCA's new technology is another engineering feat by a team of music lovers who are never satisfied and always striving for perfect music reproduction.
Better music reproduction by music lovers who want the best from of their products comes at a price. Using the best material available and spending years on research development cost money, and DCA should be commended for the CORINA. $4,499 is a bargain for what it confidently reproduces. Pair it with a great DAC and amplifier this could be a terrific end-game system for most listeners, including myself.
The CORINA delivers everything for me in transparency and never falters in any area, and it is the best I have heard this year. Dan Clark's CORINA is an easy recommendation for anyone wanting the very best in transparency and musicality. DCA's new flagship is a must-listen; many, including me, will want to use it as their end-game system. The CORINA is my studio's most detailed and musical transducer and is destined for greatness. Big thumbs up for the near-perfect transducer that recreates your old tunes and makes them new again. Beautiful to look at and comfortable for marathon sessions, the CORINA makes all my music come to life and is the work of artisans committed to perfection. Outstanding and magical, it is DCA's best work to date!!!!
Manufacturer's Website:
https://danclarkaudio.com/corina.html
https://www.headamp.com/products/blue-hawaii-se?variant=28220576006208
https://www.moon-audio.com/teac-ud-701n.html
https://www.moon-audio.com/cardas-clear-interconnect.html
System:
Dan Clark Audio CORINA Reference Electrostatic Headphone
HeadAmp Blue Hawaii Special Edition Electrostatic Headphone Amplifier
TEAC UD-701N
Cardas Clear 2 meter interconnect
Specifications:
Model : CORINA
Driver Type : Electrostatic
Driver Size: 88mm
Capacitance with 2m Cable : 135pF
Weight :465gr
Shipping Dimensions : 18x14x19
Shipping Weight : TBD
Frequency Response : *Yes (flat to 6Hz)
Model : Hawaii Special Edition Electrostatic Headphone Amplifier
Output Voltage : 1600V
peak-to-peak
THD : 0.003% @ 1KHz/100VRMS C
Frequency Response : 5Hz-20KHz
+/- 0.3dB
Operating Voltage : 100v,
110-120, or 220-240 Configurations Available
Power Consumption : 180W
Input Impedance : 50 kOhm
Dimensions/Weight :
Amp:(W)15.5″ x (L)13.5″ x (H)8.5″/14lbs
Power Supply:(W)7.7″ x (L)12.5″ x (H)4.5″/17lbs