2014 was a great year for personal audio. Hundreds of new and exciting products were released as we continue to witness the rising popularity of high performance headphone listening. Here at Headphone Guru, many products not only impressed, but inspired us on our search towards better sound. As the year comes to a close, we have asked our reviewers to share their picks and let us know who among a field of excellent players earns their Writers' Award for 2014: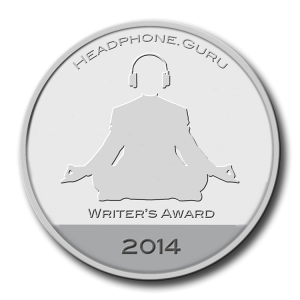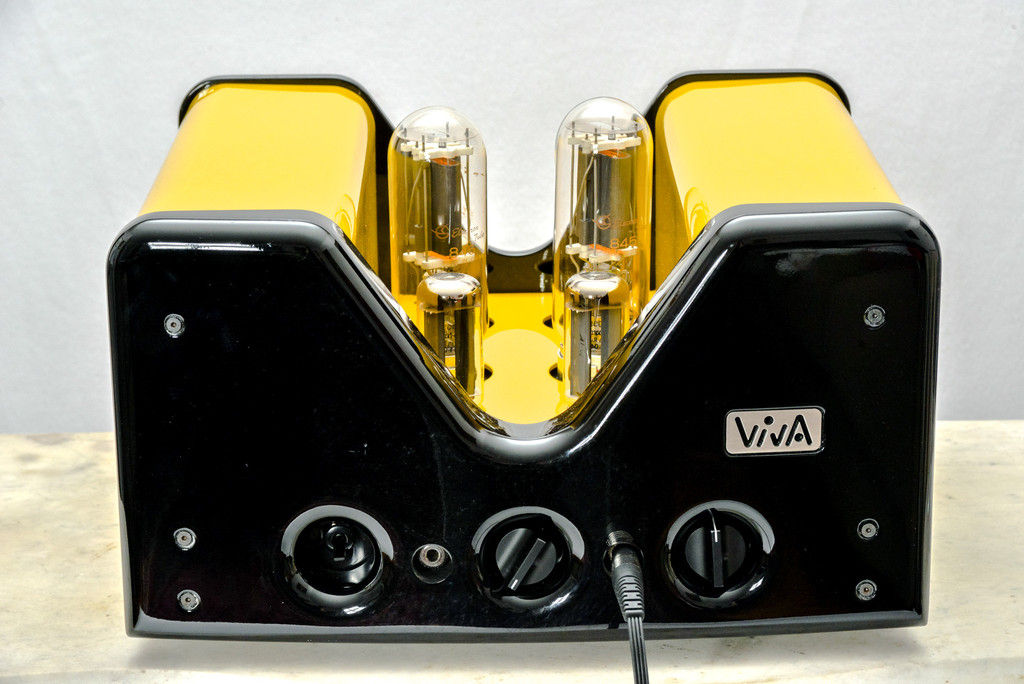 Frank Iacone:
Viva Egoista
The Viva Egoista single ended triode 845-reference amplifier was an easy recommendation for product of the year. In all my years in personal audio this is the first product worthy of end-game status in my system and is now my new reference. The dynamic drive and midrange is the best I have experienced in amplification. The explosive bass and high-end extension makes classical music a revelation. The Viva's open headroom makes full-scale orchestras come to life. The Egoista will drive any dynamic or planar headphone designed today. It just plays music and never makes me feel as if anything is missing.
My honorable mention for this year is the new AKG K812, designed by Philipp Schuster in Austria. This new dynamic full size headphone delivers exceptional soundstage with excellent bass and a refined treble. The 53MM Tesla drivers delivers exceptional sound staging with detail retrieval that competes with some of the best headphones in production. The K812 is a comfortable headphone that can be worn for long listening session. Look for a full review coming soon.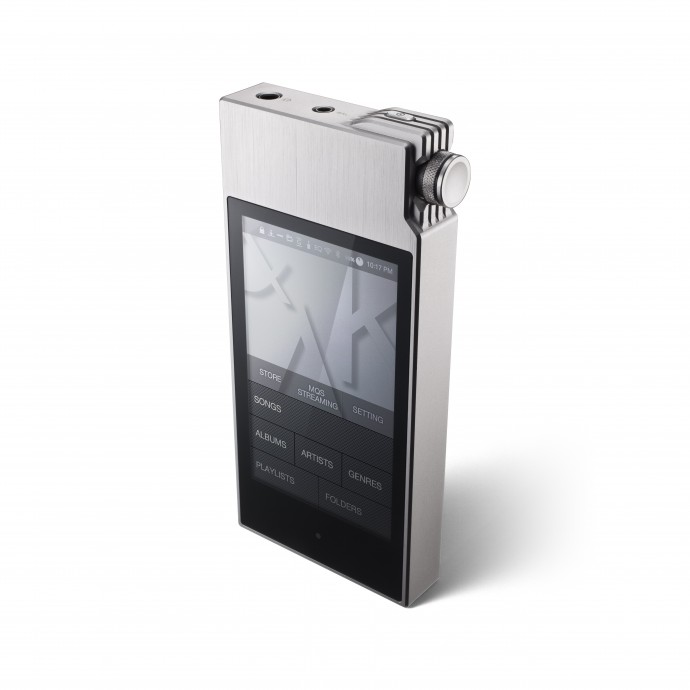 Chris Sommovigo:
Astell&Kern AK120 II
This little player has the balls to do it all, and has been attached at my hip from the day it came in for review. Though it doesn't have the gronk to drive my Audeze's, it is more than enough to drive my UE Reference Monitors and it offers more than enough musical resolution to keep me happy when I'm in portable mode. I've also found that using the line-out function with the volume cranked to 75, the AK120 II makes for a high end listening experience when feeding ordinary 2-channel stereo systems! Though the player is expensive by the standards of its lower-priced competition, it delivers the kind of jewel-like build, extraordinary performance, and legit digital source for all situations that it's acquits itself very handsomely. If you don't need native DSD decoding (as it decodes DSD over PCM), then the AK120 II is a grand choice. Well, almost two grand. 😉
My runner up is the Master & Dynamic MH40. It's a $400 circumaural headphone that's built like a tank, comfortable, sexy and stylish, and sounds way better than any of its stable-mates at the Apple store. It's a little bit polite in the high frequency area, but they're not missing at all. Meanwhile, the luscious midrange and deep-n-tight bass make for very delicious listening. Not a "reference" headphone, but a delightful indulgence that gives you just the right amount of junk in the trunk to make things seductively interesting. It's not cheap, but it's inexpensive enough to be a very nice gift for someone special – wink wink, nudge nudge, say no more …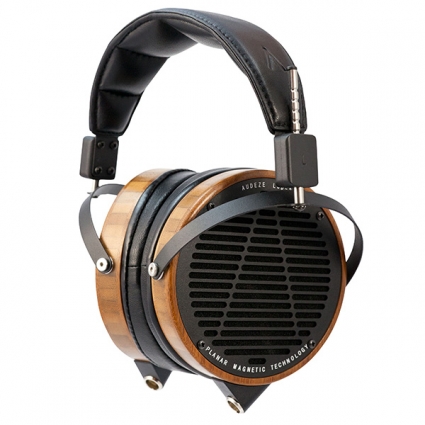 Michael Mercer:
Audeze LCD-2 w/ Fazor
This year I'm giving the Audeze LCD-2 w/ Fazor its well-deserved Product of the Year Award. I can't stress it enough: The LCD-2 (or 3) does not actually sound like "headphones" to me at all. When I'm rockin' a pair of Audezes, it sounds like a terrific two-channel system. You can check out my full Product of the Year report HERE. Bottom line: The LCD-2 w/ Fazor is wickedly fast, transparent, musically rich, and seductive. If I start an album while listening to the LCD-2s, I never walk away before the album is finished. Maybe that's the best compliment I can give any headphone.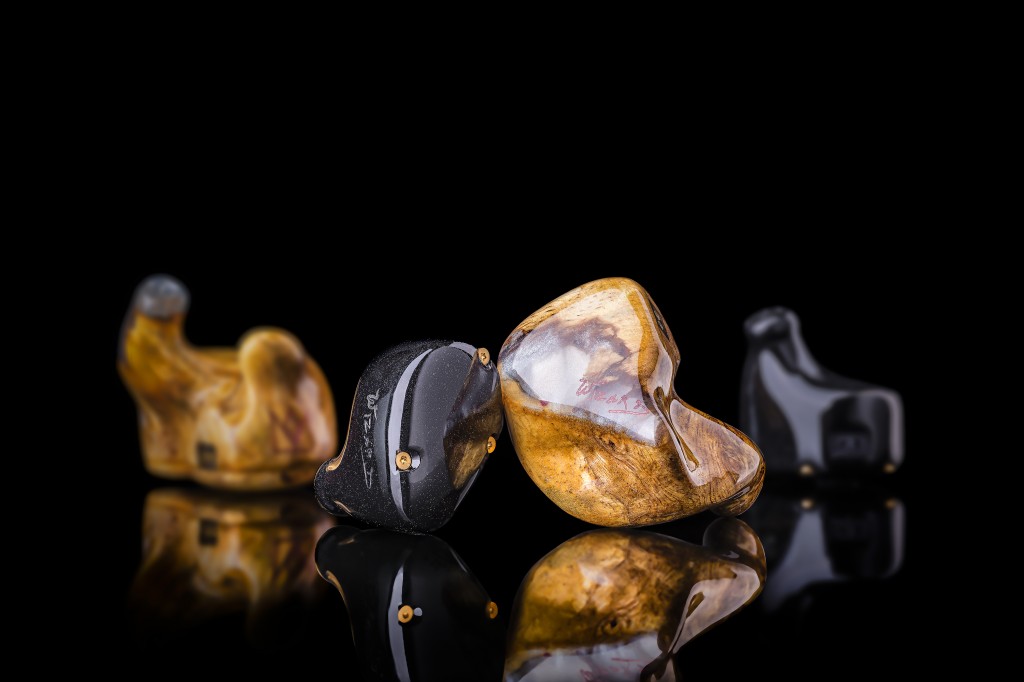 John Grandberg:
Noble Audio Kaiser 10
I've encountered quite a few noteworthy products for 2014, and several of them stand out as deserving some type of award. If forced to choose just one, it's the Noble Audio Kaiser 10 that gets my vote. You can read my thoughts HERE and get a second opinion from our own Chris Sommovigo HERE. Bottom line – of my 20+ sets of custom monitors, the Kaiser 10 stands alone at the very top of the heap.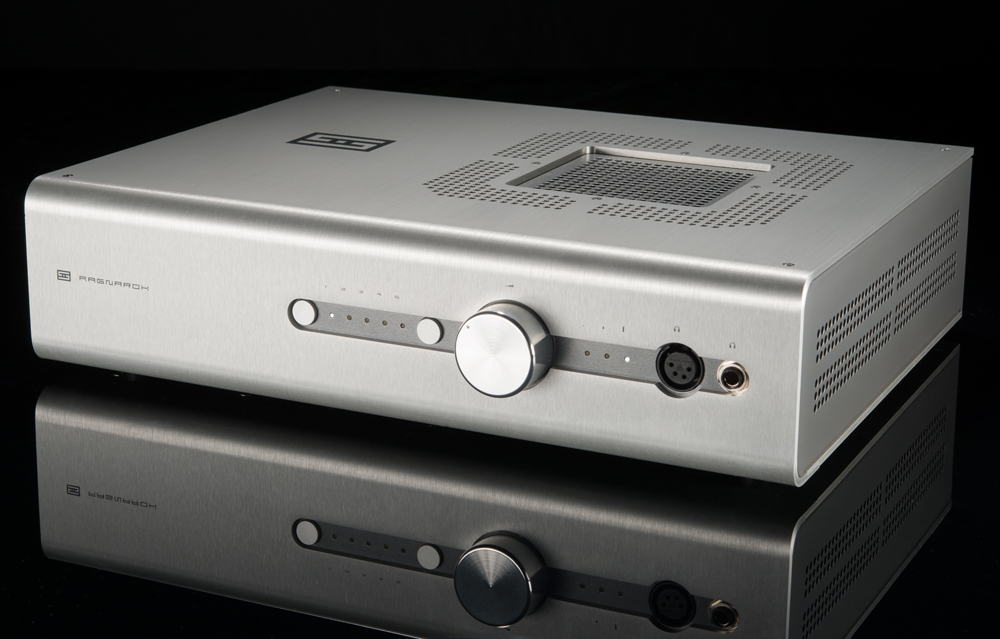 Dubstep Girl:
Schiit Ragnarok
One of my favorite headphone amplifiers of all time is the Headamp GSX MK2. It is still my reference solid-state amplifier and can drive almost any headphone to its full potential. The sound is almost perfect: neutral and grain-free with a tiny hint of warmth and enough speed and dynamics to avoid any congestion. The Schiit Ragnarok which was just recently released, is very, very good and is near identical in sound to the GSX; in fact, I myself was unable to tell them apart in a side-by-side blind test comparison! Careful listening told me that the Ragnarok had a more punchy and authoritative bass and the GSX had a more refined high end, but the differences were so small it might have just been my mind playing tricks on me. The Ragnarok costs only $1700, which is over $1000 less than the GSX and performs much better than any other solid-state I've heard at this price; and it can drive speakers too! For me, this is a no brainer. Schiit Audio has finally created a high-end statement amp that like many of their other products, is practical, affordable, and offers tremendous value for the money. The Schiit Ragnarok receives my highest recommendation for Product of the Year.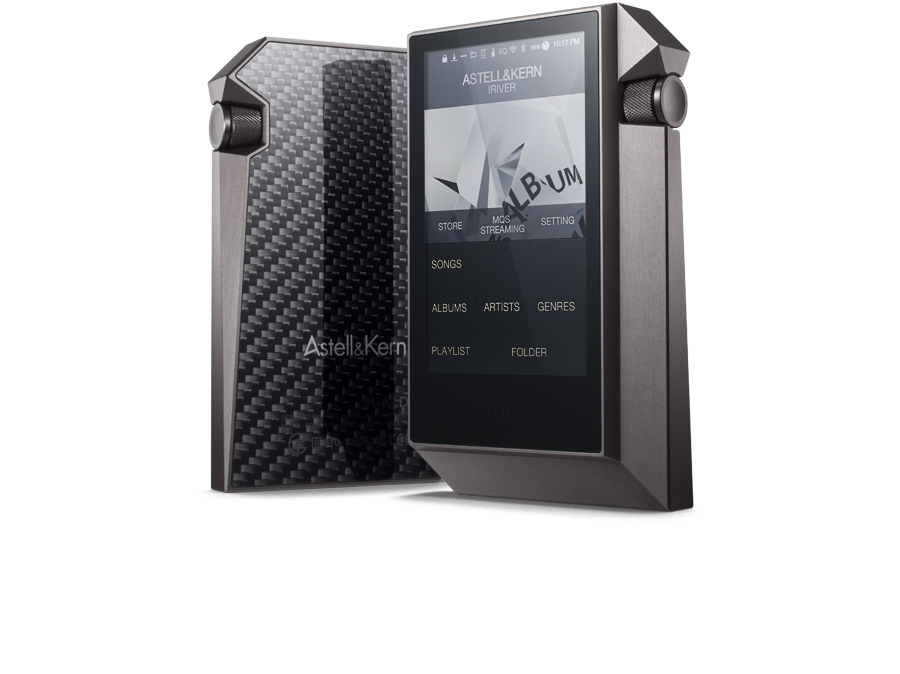 Warren Chi:
Astell&Kern AK240
When I first reviewed Astell&Kern's AK240 – back in February of 2014 – I made a series of superlative statements regarding how big of a personal audio milestone I considered it to be.
"the AK240 is superb on every level… a complete and competent signal chain unto itself… nothing less than a seminal point in personal high-fidelity. In the years to come, when people look back – searching for that pivotal moment in time where features, fidelity and usability finally came together in a single user experience – they won't be talking about an iPod, or a Walkman, or even a Pono player. It's the AK240 that will be remembered most. Yes, it's that fucking good."
Ten months hence, my opinions have not changed. In fact, it seems that a reasonable number of high end personal audio devotees agree with me. Portable summit-fi enthusiasts pair it with the Chord Hugo as an essential part of their ultimate portable rigs. Modification houses like Vinnie Rossi's Red Wine Audio have created a special version, like the RWAK240, to pursue even greater performance levels. Established manufacturers like CEntrance have created add-on products (Glove Audio A1) in an attempt to bring legacy Astell&Kern models up to the performance levels of the AK240. Even Astell&Kern saw fit to create two derivative models that share in some of the AK240's legacy and feature set, with their AK100II and AK120II. It seems that the AK240 is the DAP bar that everyone is trying to match or raise.
And now, with speculation of TIDAL's streaming service coming to the AK240, there's even more to be excited about. But, what is perhaps most telling, is Astell&Kern's hushed roadmap. Whether you love it or hate it, Astell&Kern does have a reputation for releasing new versions of its DAPs at an alarmingly quick rate… their product cycles are brutally short. So what does it tell us that, in the year since it was first teased, they have made no effort to best the AK240? For a company that turns over product as rapidly as they do, that lack of a new model speaks volumes.
HONORABLE MENTION: Woo Audio WA7tp
If you are a proud owner of either the WA7 or WA7d by Woo Audio… and I know that many of you out there are… then there exists a special add-on product for you called the WA7tp. It's a matching, tube-based power supply designed to replace the solid state power brick that originally shipped with your WA7 or WA7d. And in my opinion, it is absolutely indispensable to getting the most out of that DAC/amp combo.
As a WA7 Fireflies owner, the WA7tp affords me: (a) a more holographic mid-range with significantly better instrument separation; (b) improved transparency and clarity (less congestion and distortion) across the entire frequency range – but particularly in the upper mids; and (c) a noticeably more expansive soundstage. But, none of those reasons earn it an honorable mention in this round-up.
The fact is, I love the WA7tp for what it is: a major performance upgrade, to an existing product, that extends the life of that product's ownership cycle, at a very reasonable price. Considering that Woo Audio could have easily created an entirely new DAC/amp with which to extract gobs of money from us – especially those of us thirsting to climb the upgrade ladder – the WA7tp is a very modest measure indeed. It's not an outright grab for our wallets, and I, for one, appreciate that level of respect and consideration.
Check out the next page for more Product Of The Year awards…