Rocky Mountain Audio Fest 2019, affectionately know as RMAF 2019 to those of us too lazy to spell it out, saw the introduction of a new venue this year, and many wondered if it would affect attendance. If the line to pick up passes Friday morning, an hour before the doors opened was anything to judge by, the answer is "Nope!" Especially considering that the show started on Thursday, so most of the vendors and many of the attendees had already picked up theirs.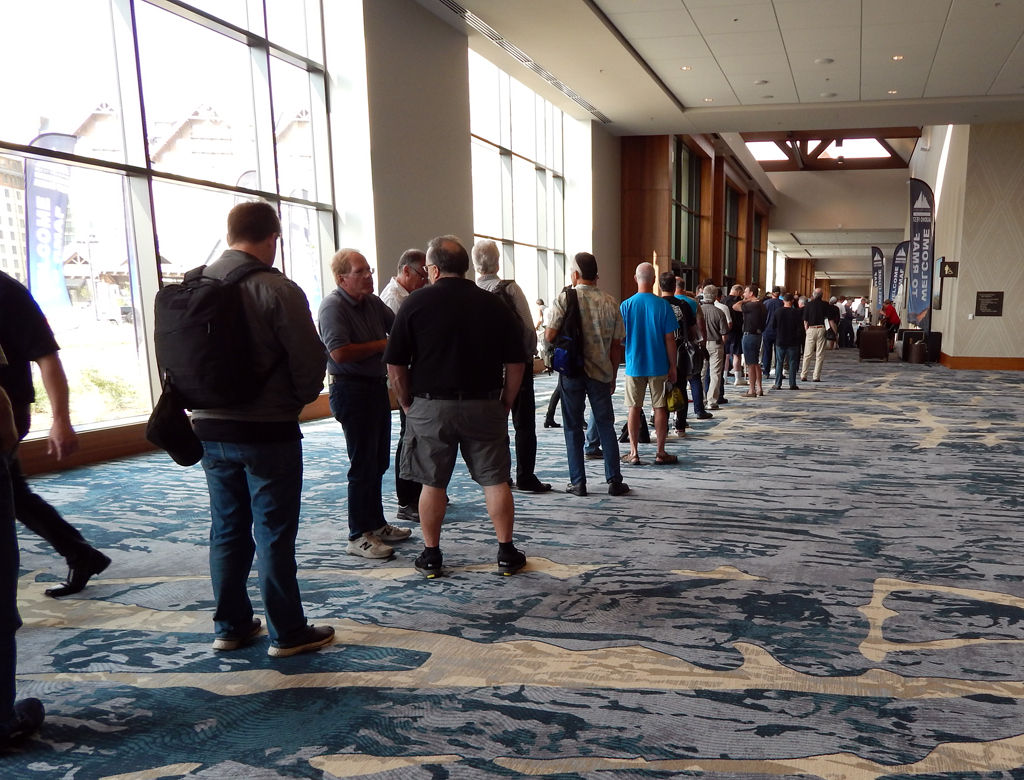 If a single word were to be chosen to describe RMAF2019 and its new venue, it would be "Big!" The downside of this means that the walk to registration, from registration to the tower with all the display rooms, and from the tower to the Headspace ballroom was quite the trek. On the other hand, there were six elevators servicing the tower, which is a big deal having been to shows that only had one (though this time I didn't really have an opportunity to explore the tower, spending the majority of my time in Headspace).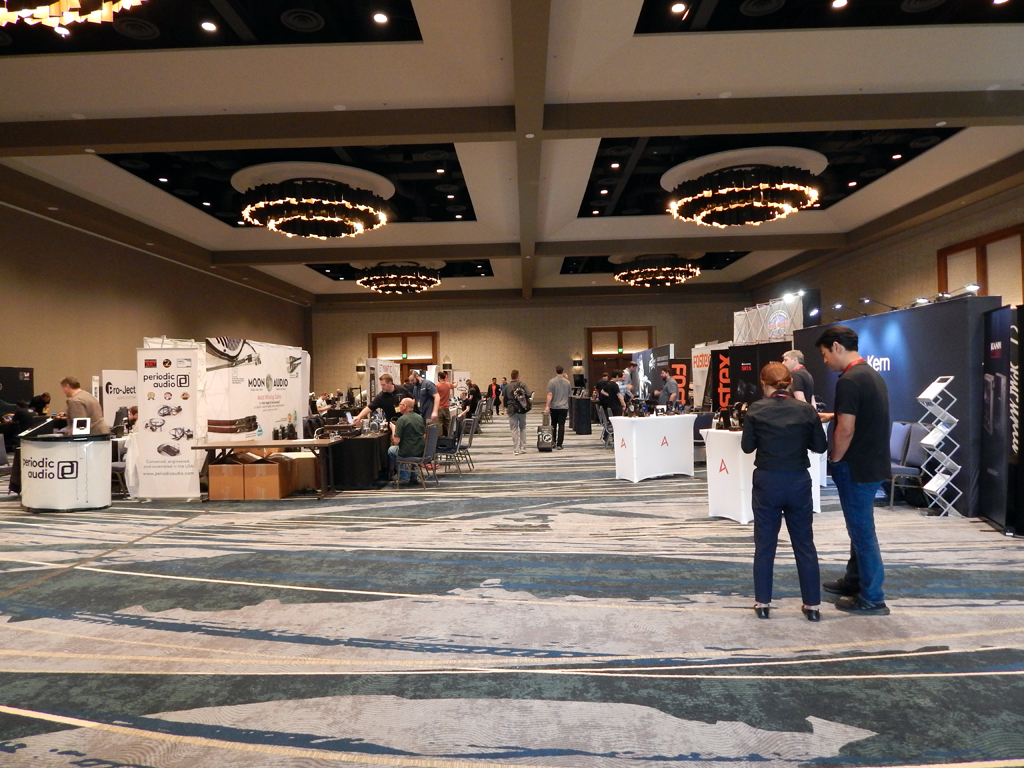 Those that feared that given the change in venue, as well as changes in the show organization, that the Headspace (Personal Audio) would be empty, your fears were unfounded.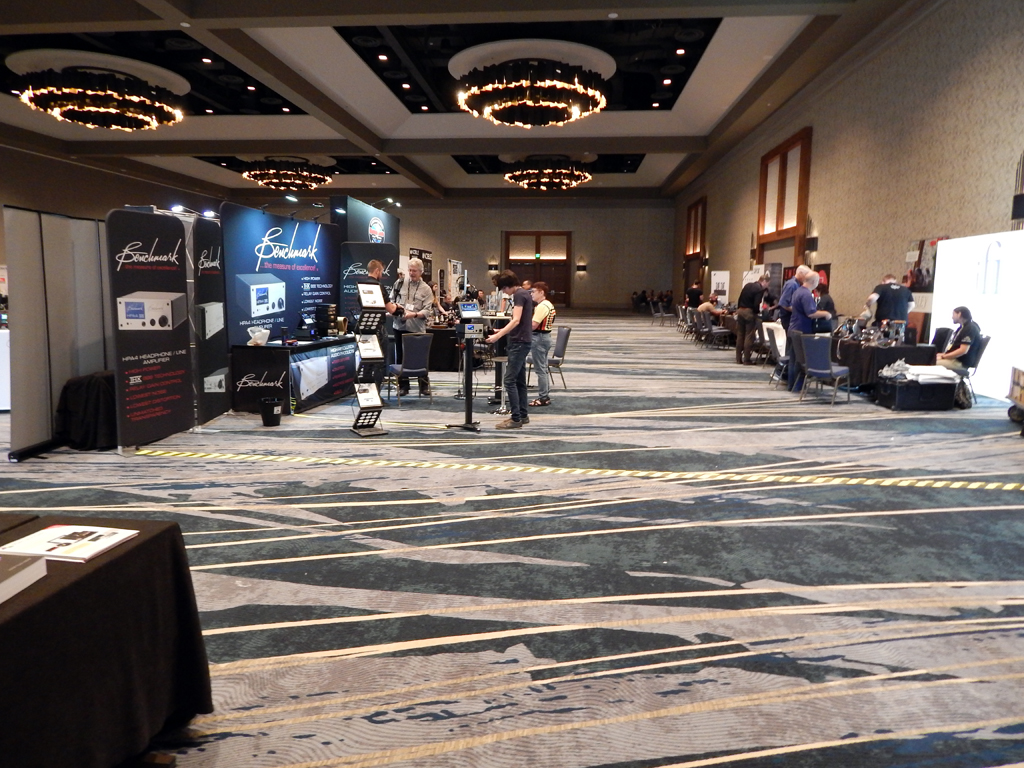 The Headspace ballroom was huge, and even though the space was filled with vendors, there was clearly space to grow, and most of the heavy hitters, along with many new faces were in attendance.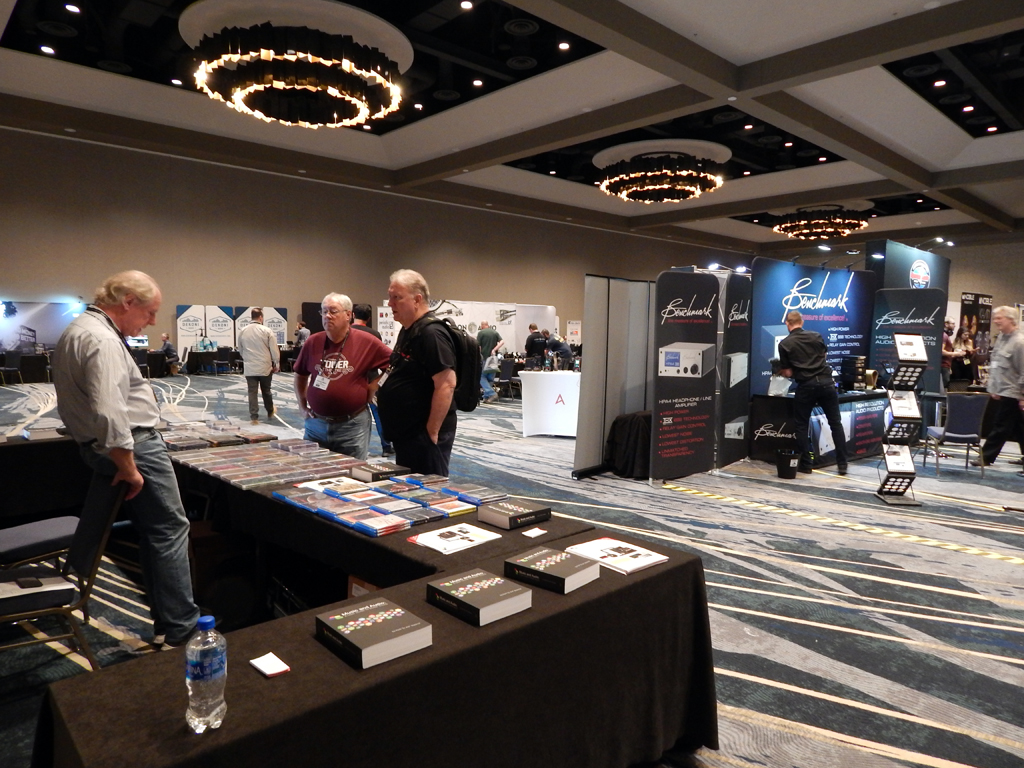 So without further ado, let's get down to my coverage of Rocky Mountain Audio Fest 2019
GeerFab Audio, Mytek, Qobuz:

Sharing space, because "they wanted to be closer to the door", was GeerFab Audio, Mytek Digital, and Qobuz, thus they were my first stop of the day.
GeerFab Audio: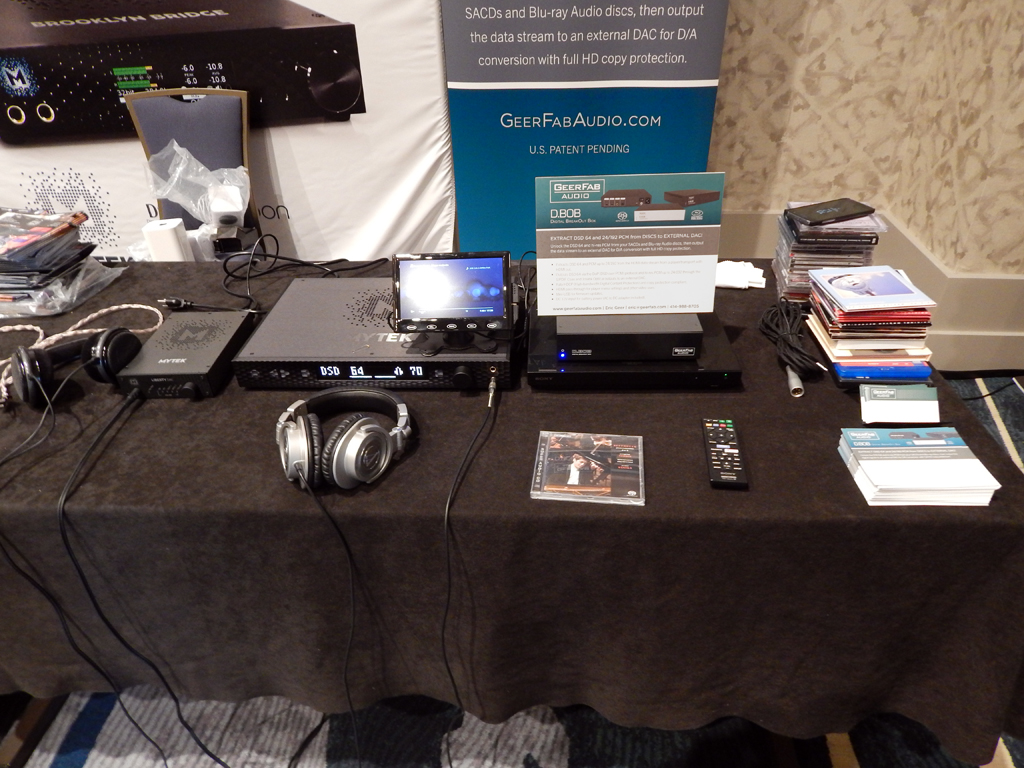 First on the docket was GeerFab Audio who was showing their D.BOB Digital Breakout Box ($995 USD). The brainchild of Eric Geer, the D.BOB is the first Sony approved device that lets you extract DSD64 from SACDs in order to use a high-performance DAC. It will also output high-resolution PCM (up to 24/192 kHz) from Blu-Ray. Features include an HDMI pass-through so that video can still be sent to your TV.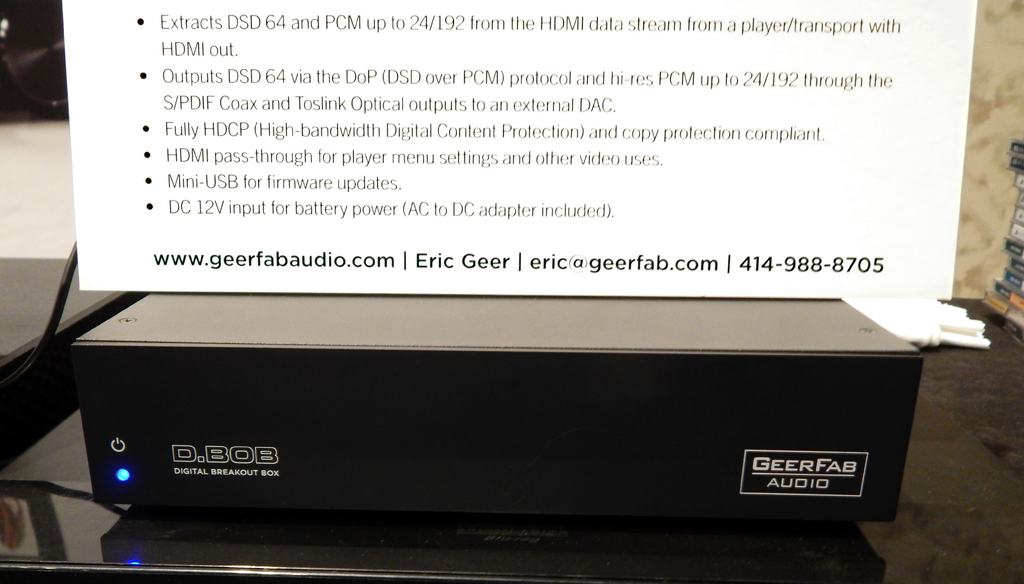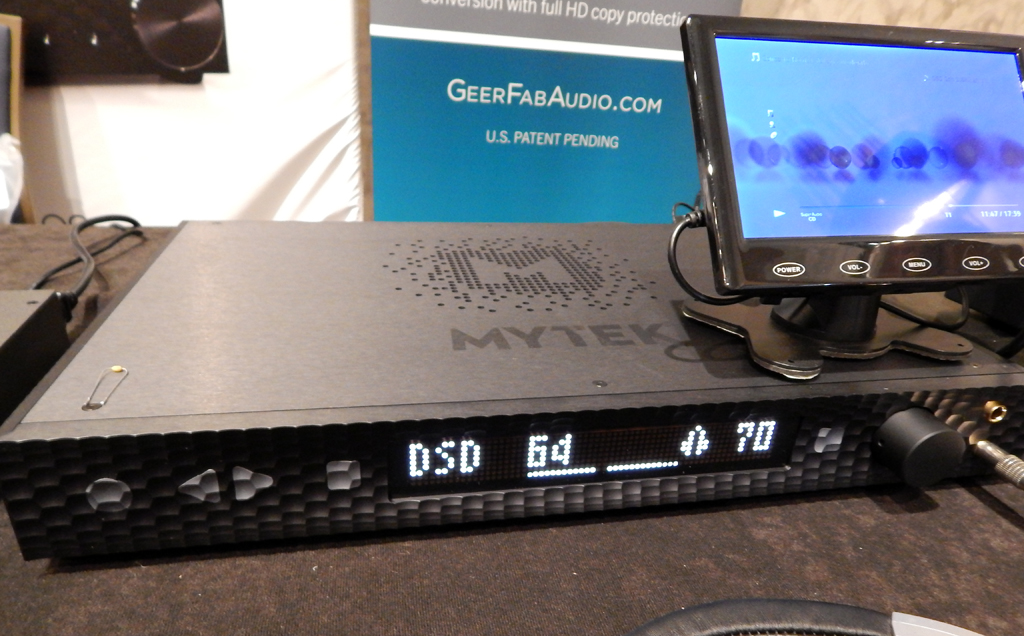 Mytek: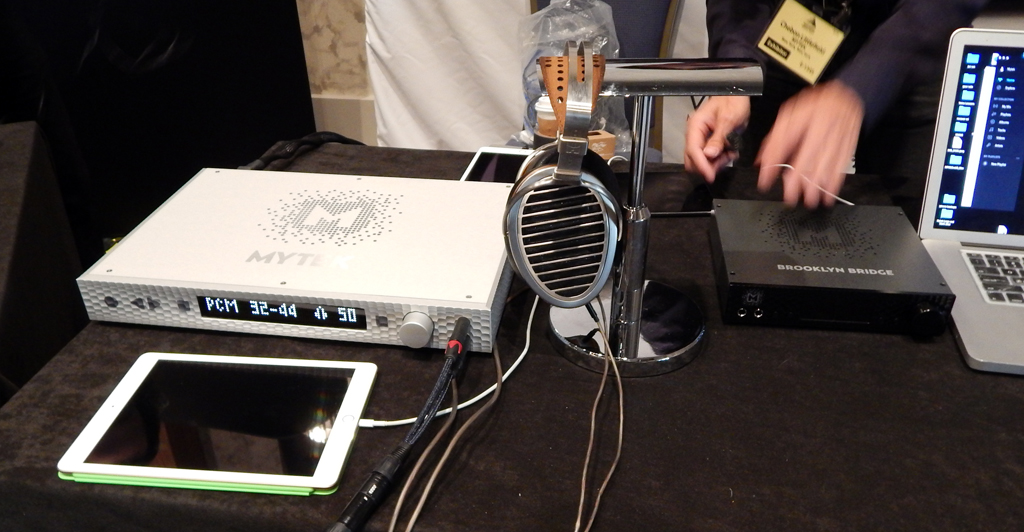 Mytek was proudly displaying their EISA Award winning Mytek Brooklyn Bridge Streaming DAC/Phono Preamp/Headphone Amplifier ($2,995 USD). Incorporating all the functions of the famous Mytek Brooklyn DAC+, the Brooklyn Bridge brings streaming audio to the table for services like Qobuz Hi-Res or Tidal MQA, plus direct connection to a hard drive or NAS with control via Roon.
Also for your consideration was the Mytek Liberty DAC/Headphone Amplifier ($995 USD), offering a more portable single-ended option for those who want to take the Mytek sound on the road. Able to decode native DSD up to DSD256, DXD, and up to 32/384 kHz PCM as well as MQA, with an optional 12VDC input for battery operation, the Liberty may very well be the ticket for the mobile audiophile.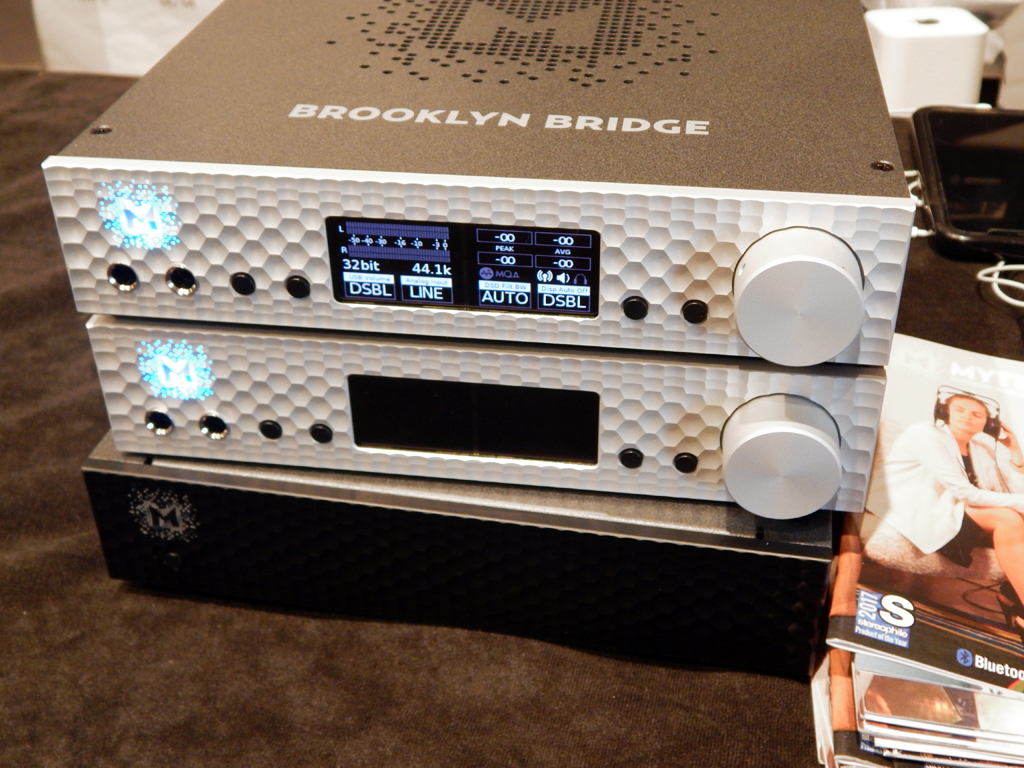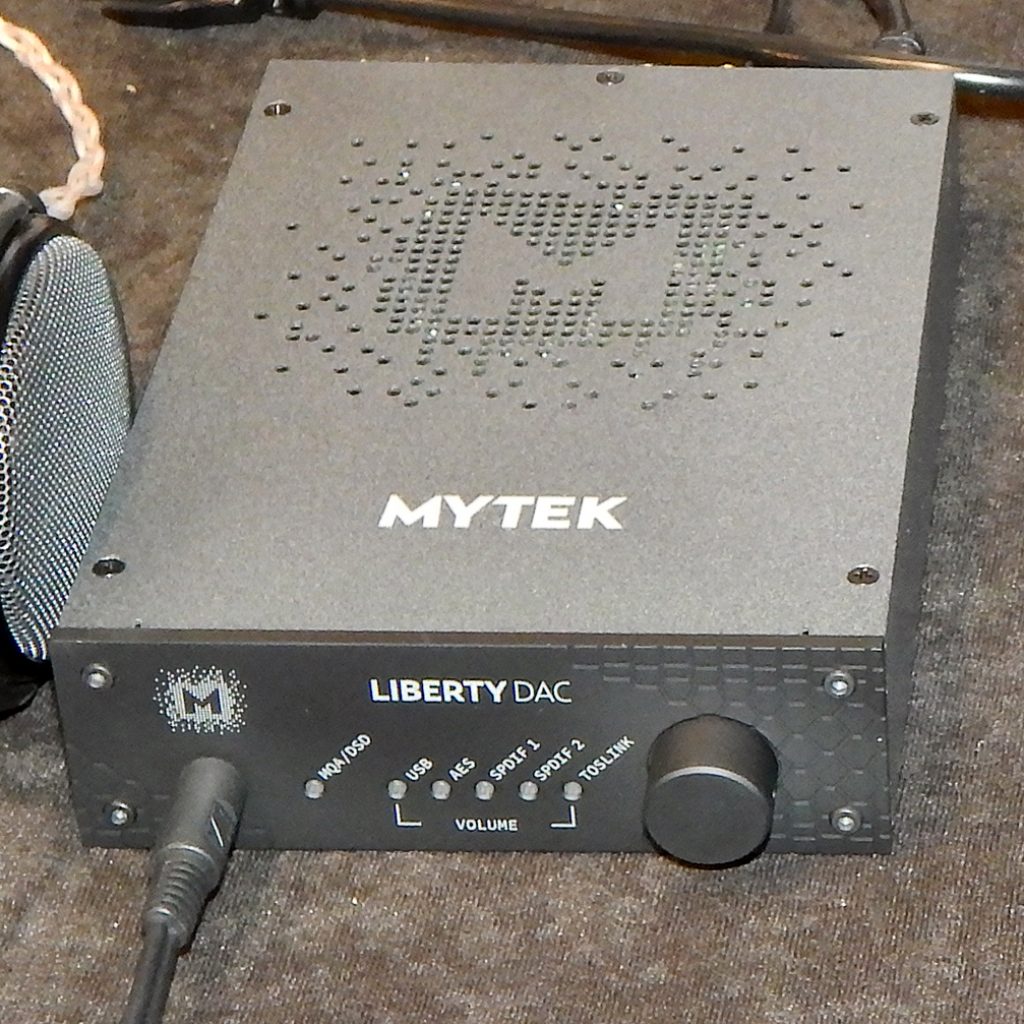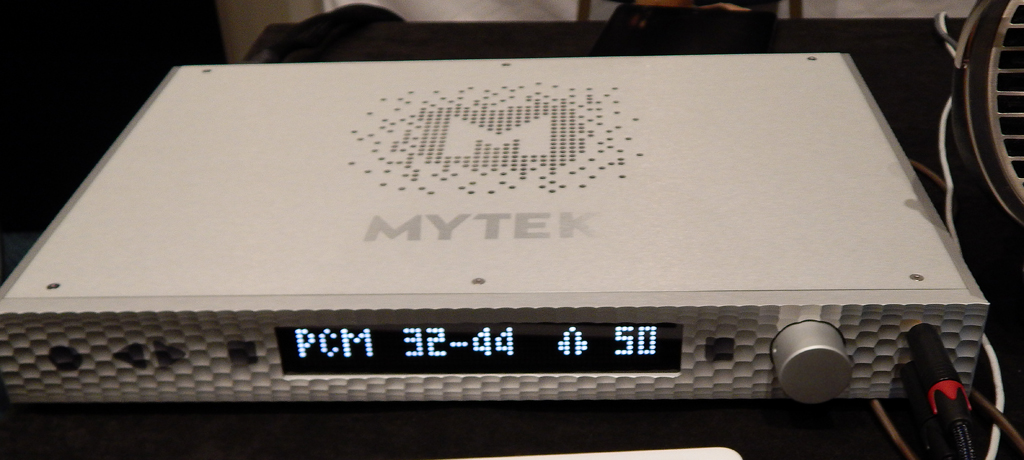 Qobuz: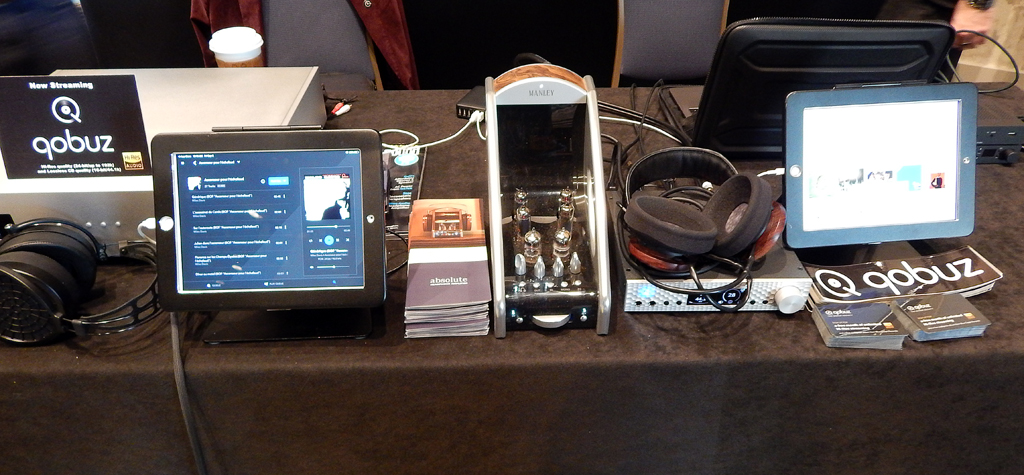 Qobuz was on hand to spread the word about High-Resolution Streaming Audio. Qobuz is able to provide their customers with outstanding 24/192 kHz performance without resorting to expensive, gimmicky compression schemes like MQA, meaning that you can use any high-performance DAC and aren't limited to those that choose to pay to play.
ifi Audio: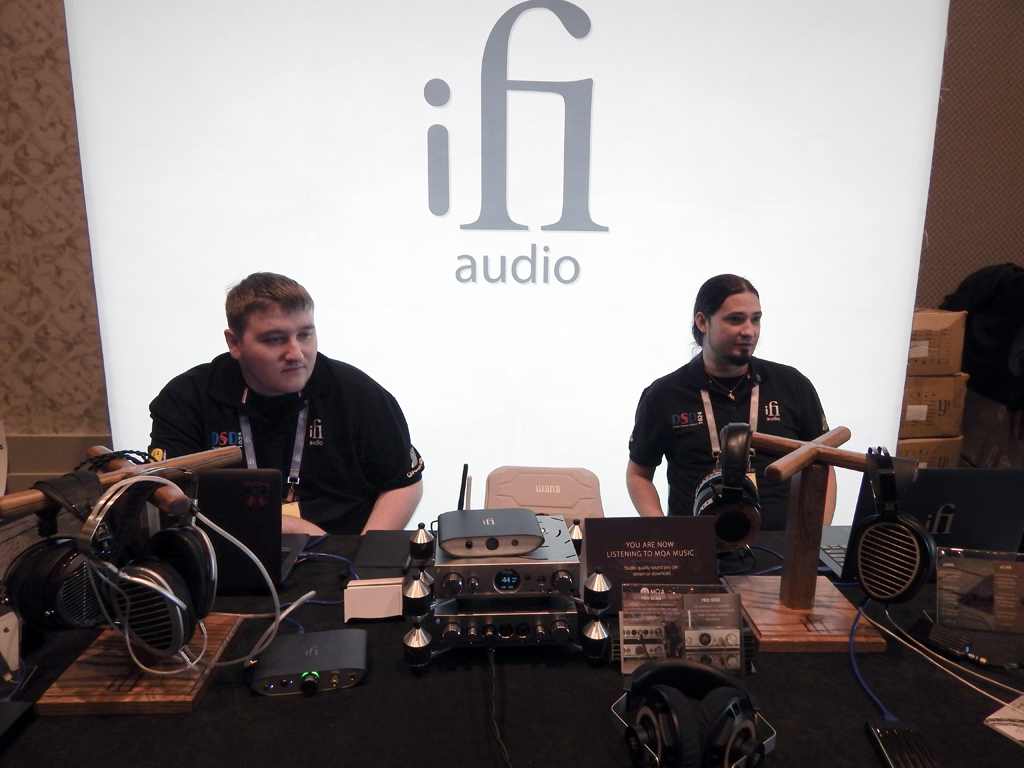 The British masters of bleeding edge audio at a budget are at it again. They were happy to present their new Zen Blue Wireless Bluetooth Receiver (TBA) and Zen DAC DAC/Headphone Amplifier (TBA). The Zen Blue is fitted with all the latest Bluetooth Codecs including aptX HD, LDAC and HWA to provide uncompromised sound quality and the Zen DAC is able to decode MQA, DSD 256 and 24/384 kHz PCM while incorporating their new Power Match and True Bass technologies.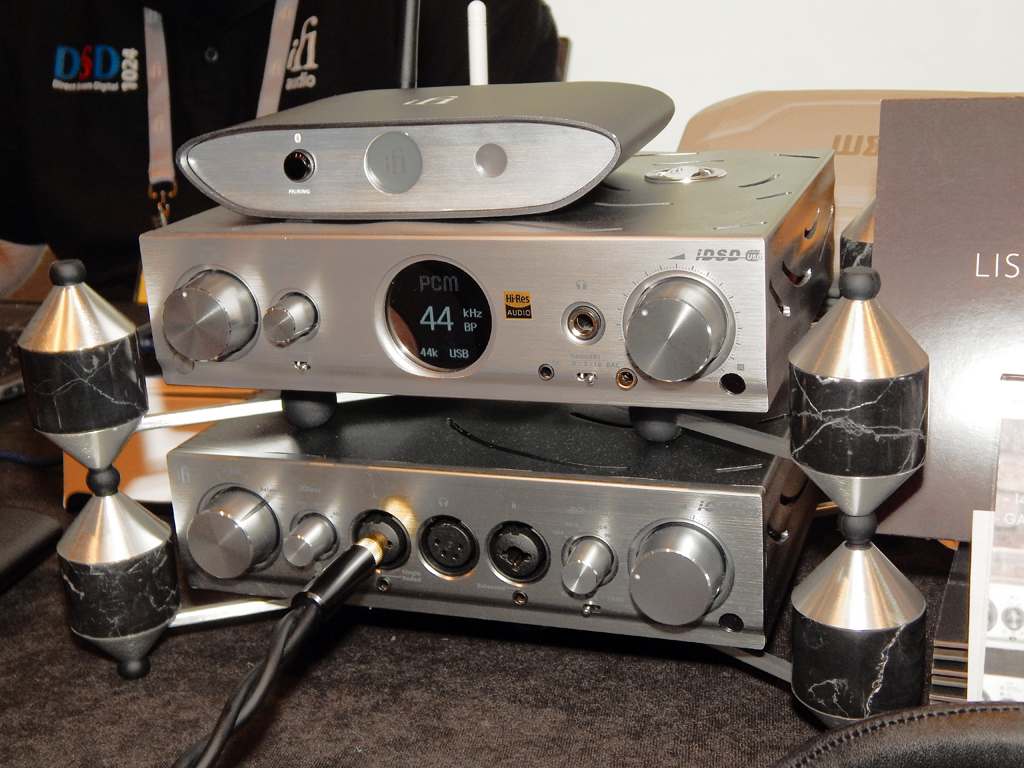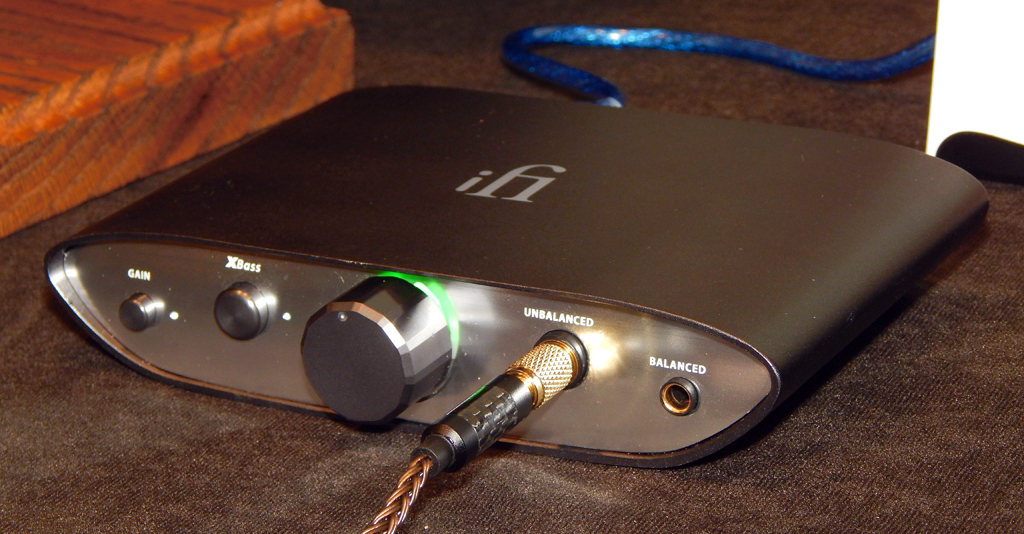 Manley Laboratories: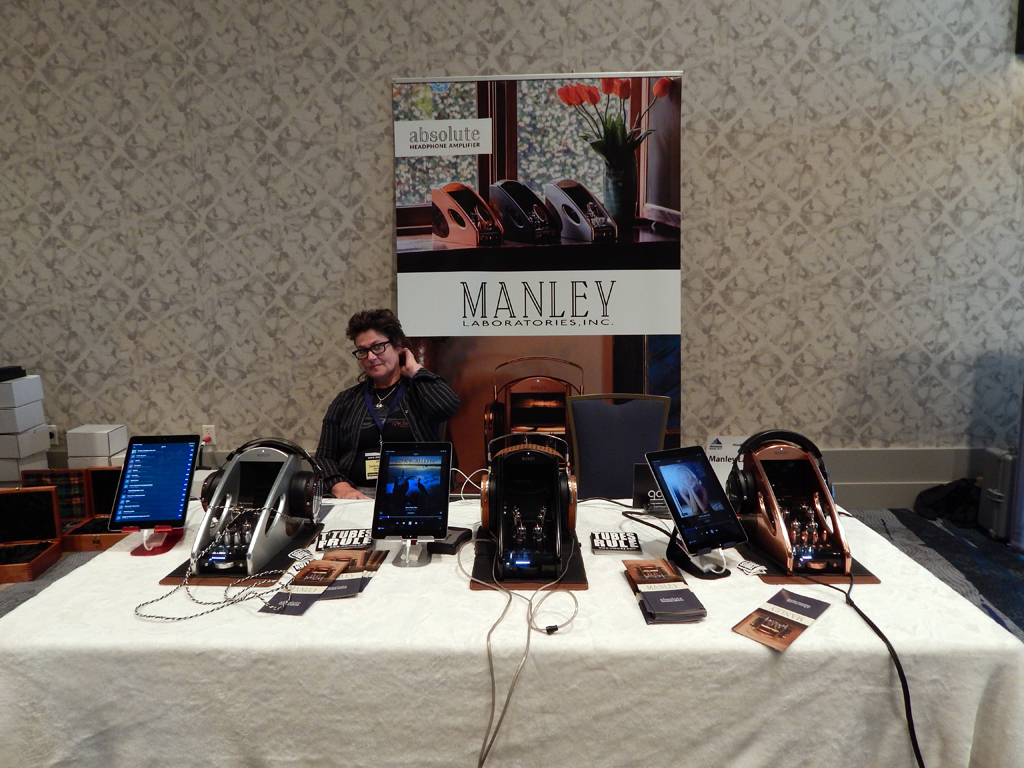 EveAnna Manley was on hand to demonstrate one of my favorite headphone amplifiers, the Manley Absolute Headphone Amplifier ($4,500 USD). Not only is it beautiful to look at (available in three finishes) but it is also an outstanding sounding triode tube preamp/headphone amplifier. Fitted with Baxandall Bass and Treble equalizers the Absolute Headphone Amplifier has two of the most unique features on the market, the ability to switch between Push-Pull and Single Ended output, and variable Feedback letting the listener choose between absolute musicality and dynamic range. In Push-Pull, you have four times the power output and a lower noise floor at the cost of some of the micro-detail, and similarly, with full Feedback, you have greater stability and lower total harmonic distortion at the expense of total power output and dynamic range. These are choices the manufacturer makes on the user's behalf, but with the Manley, you get to make your own decisions based on which headphone you are currently using.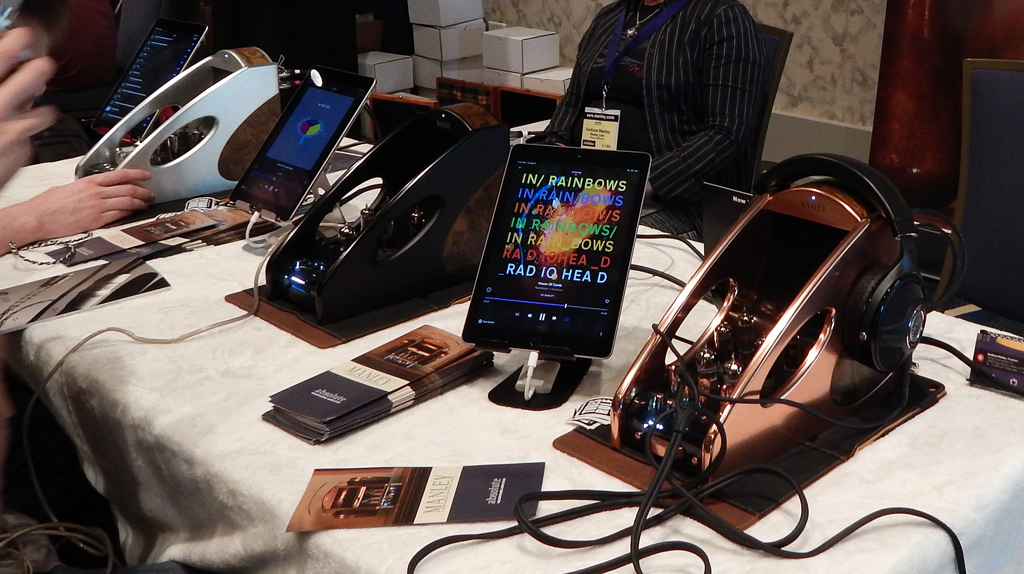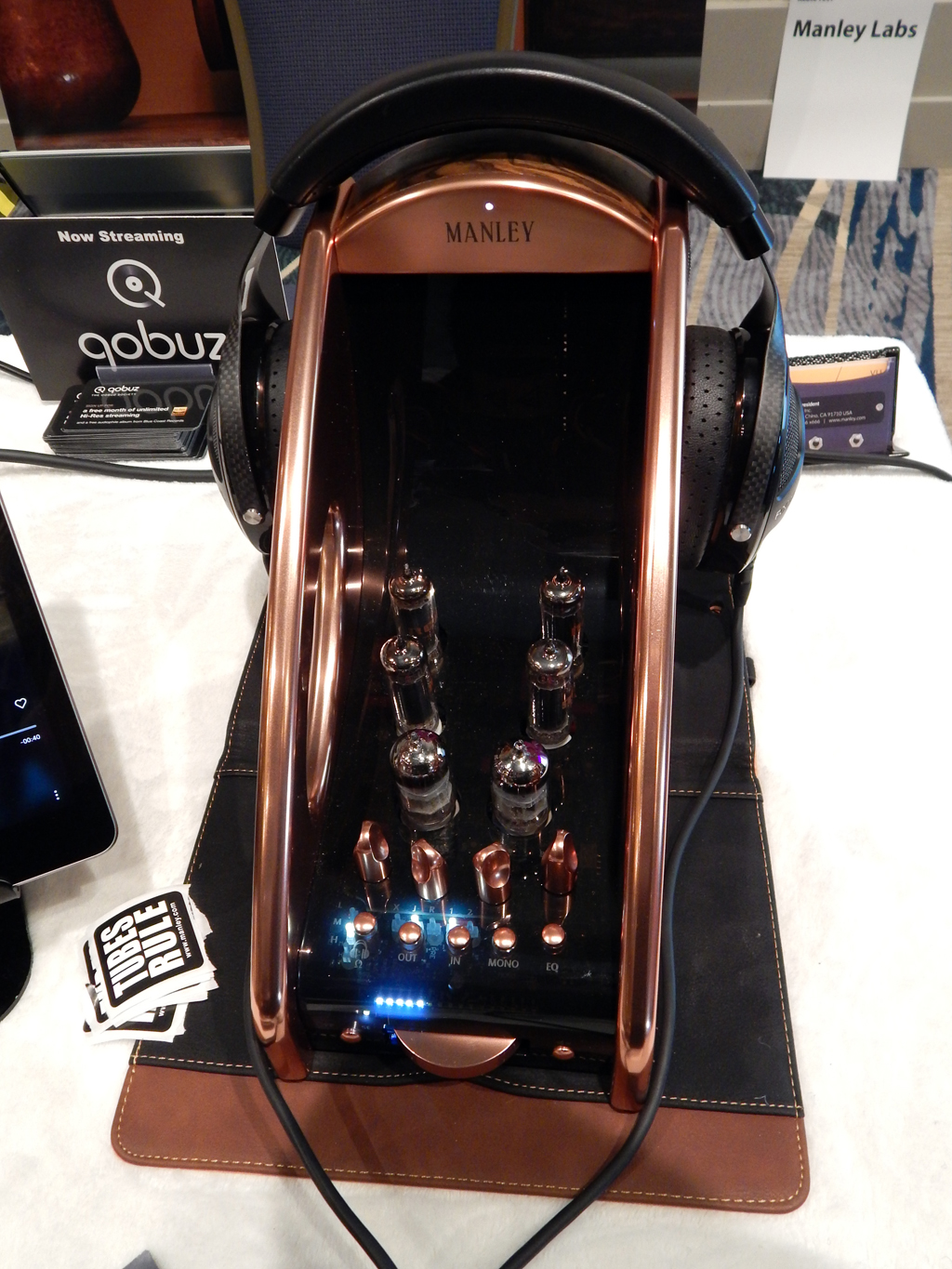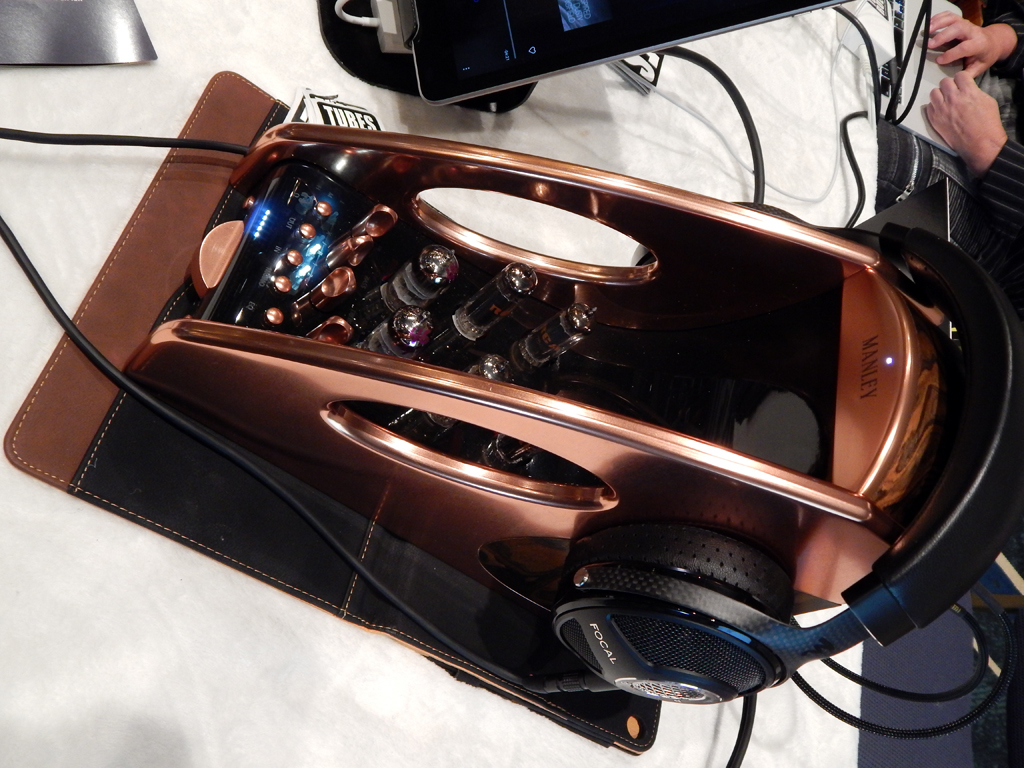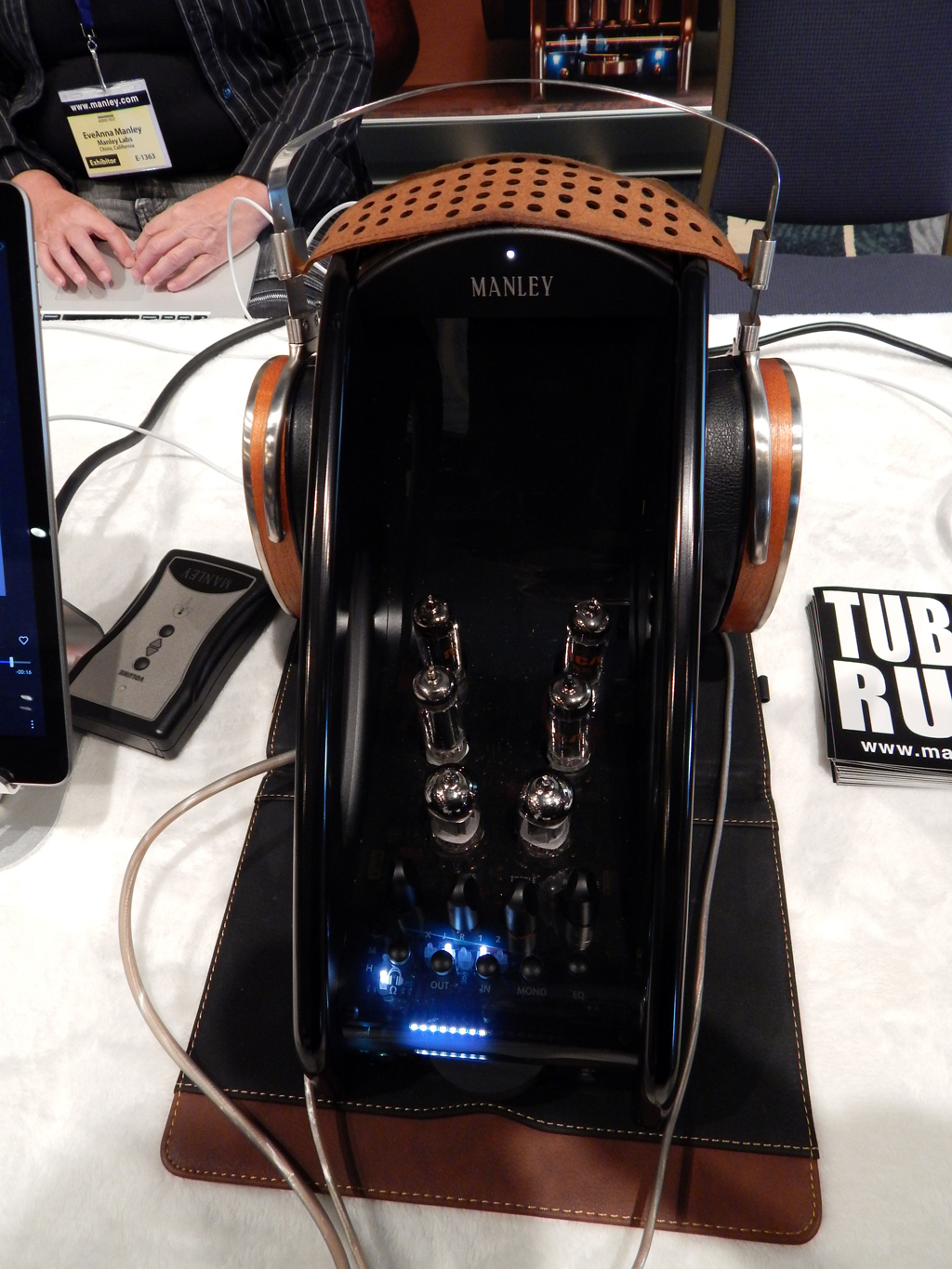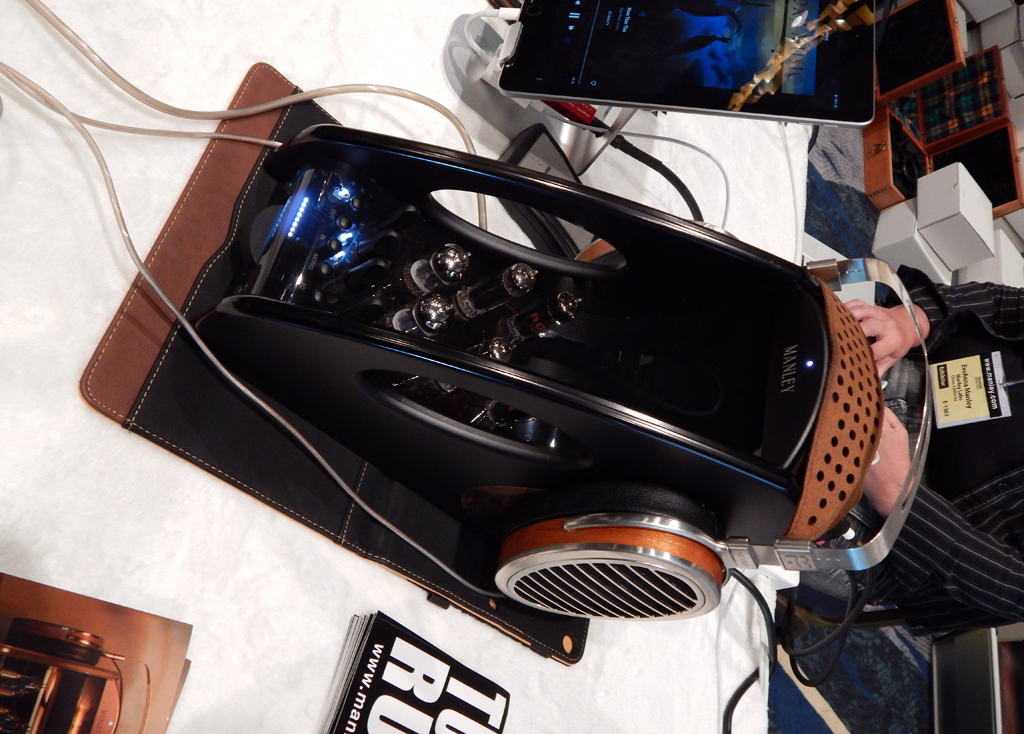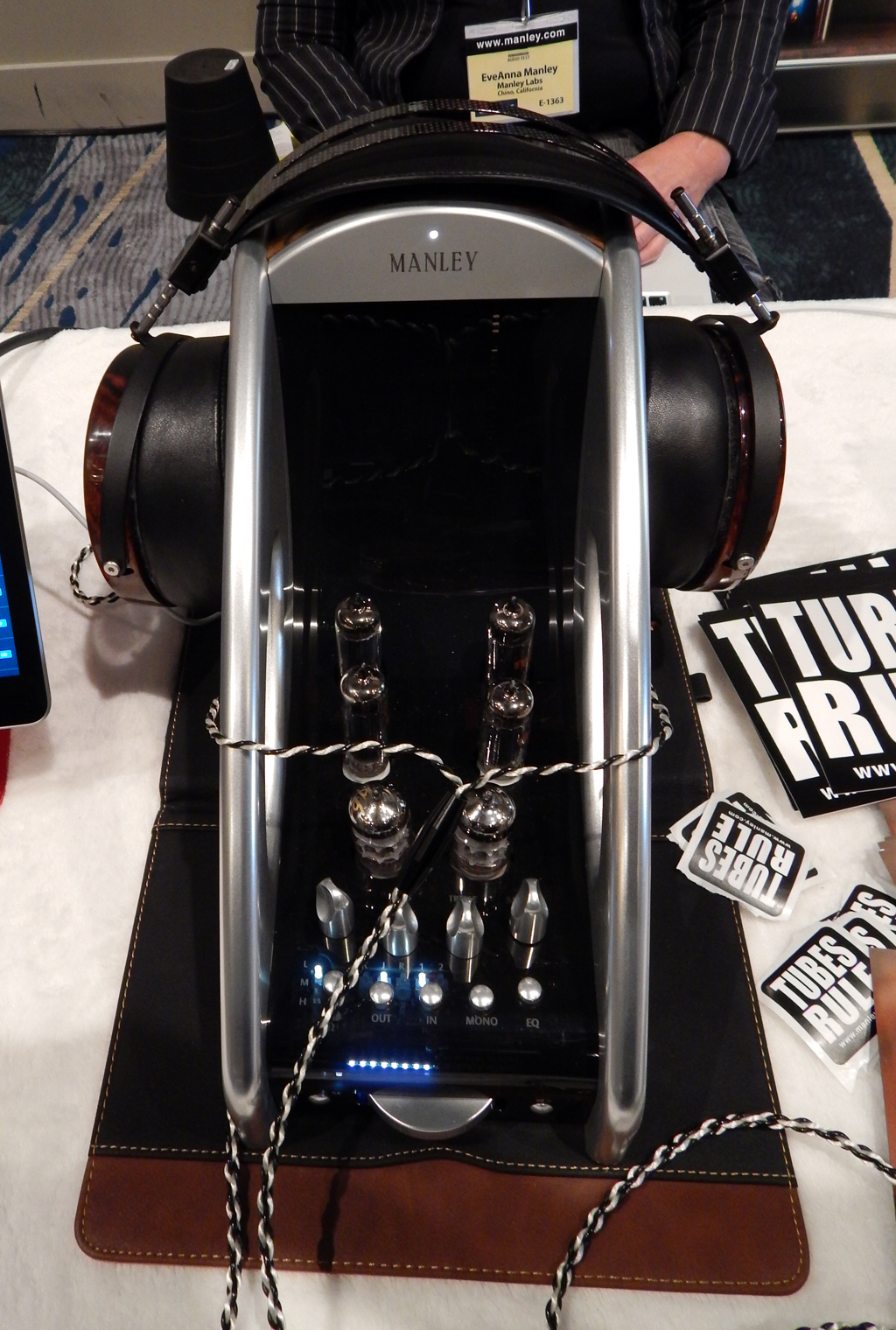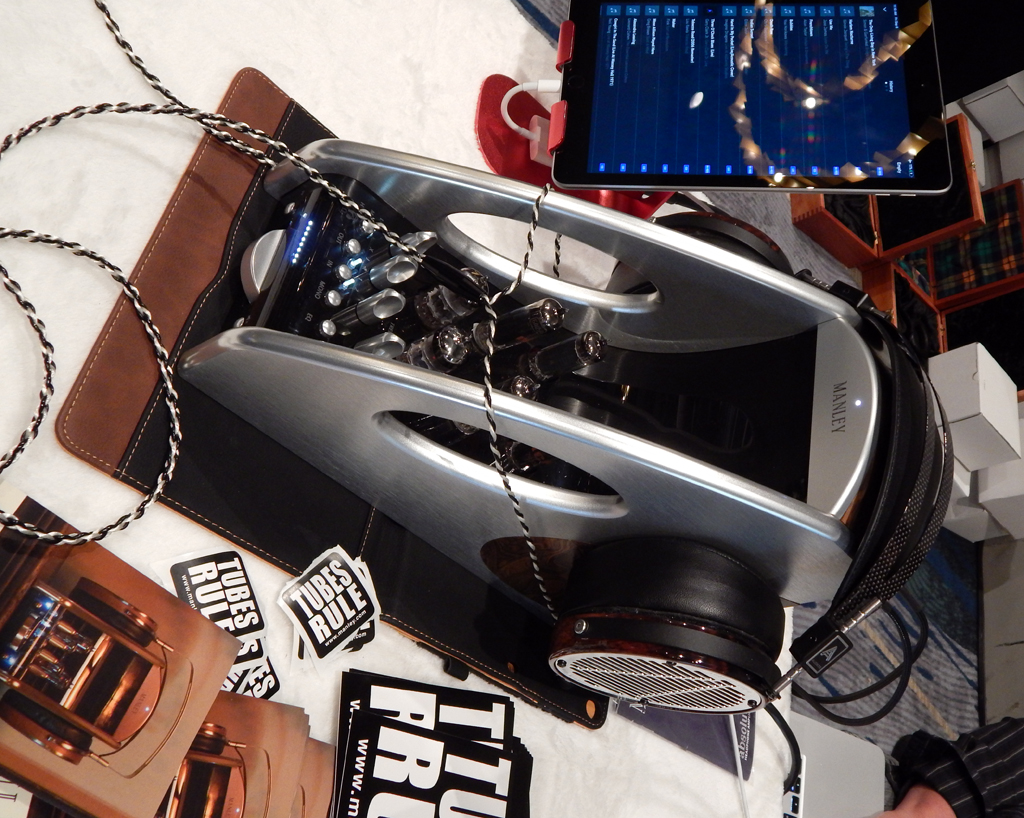 ZMF Headphones: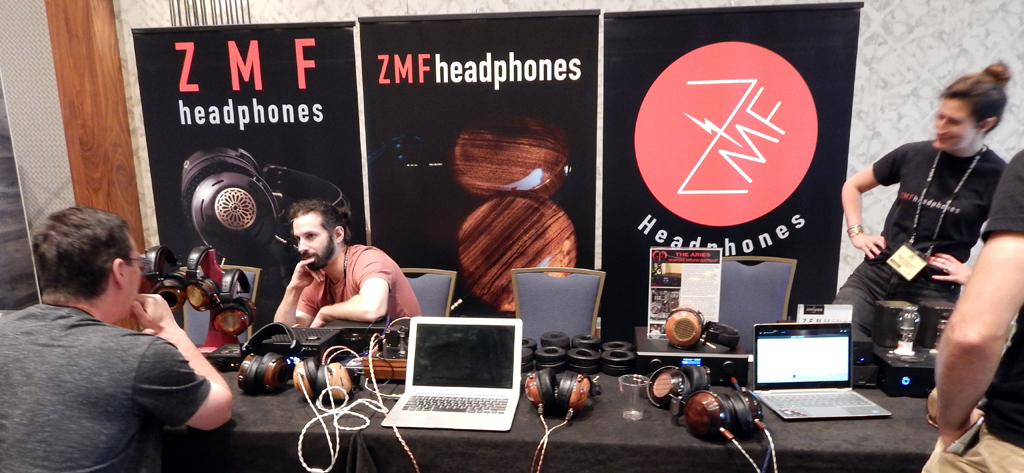 Speaking of favorites, ZMF Headphones has long been one of my "go-to" custom headphone manufacturers. ZMF began life with Zach performing custom mods to Fostex headphones, tailoring them to the tastes of pretty much any listener, and then quickly graduated to designing his own drivers and building his headphones from the ground up in some of the most outstanding woods. New for the show was their wonderful soon to be released VÉRITÉ CLOSED ($2,199.99 USD) available in South American MonkeyPod wood and VÉRITÉ C LTD (2,399.99 USD) which uses an extremely rare Desert Ironwood which can only be harvested as naturally fallen. Of course, the sound is fantastic, offering a deeper tighter bass and more focused three-dimensional soundstage than their open counterparts.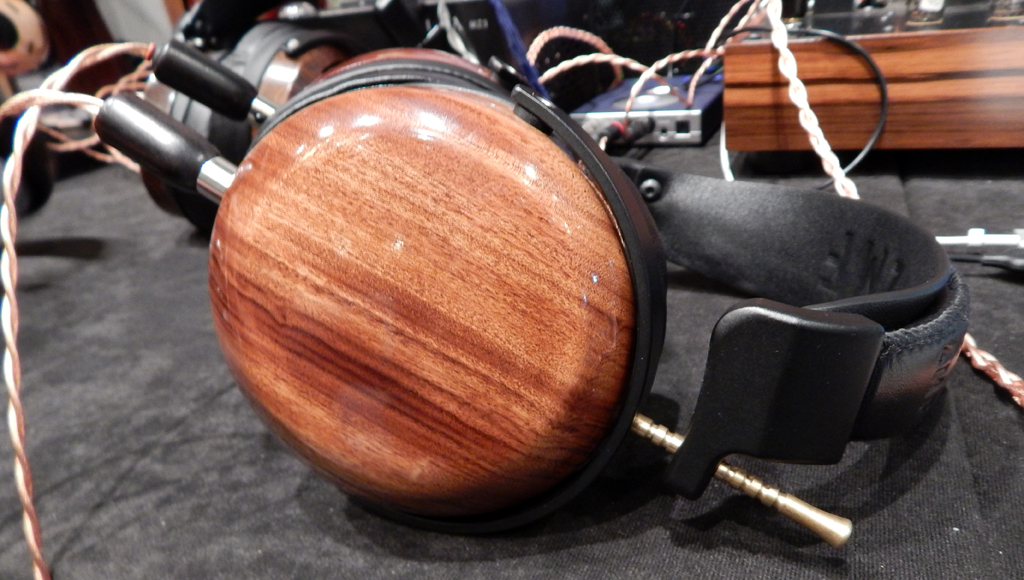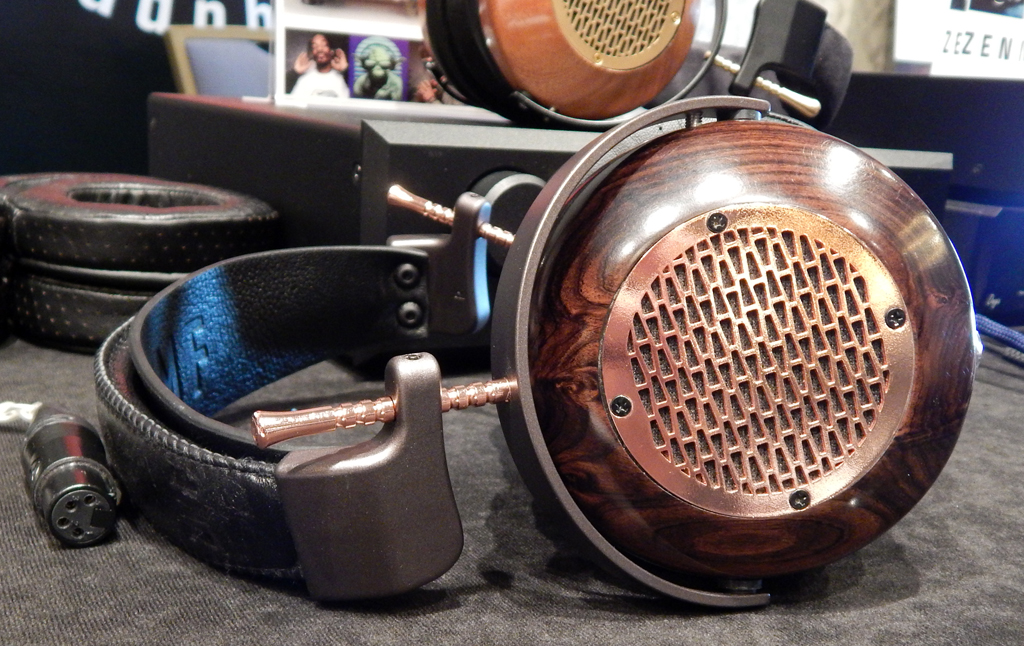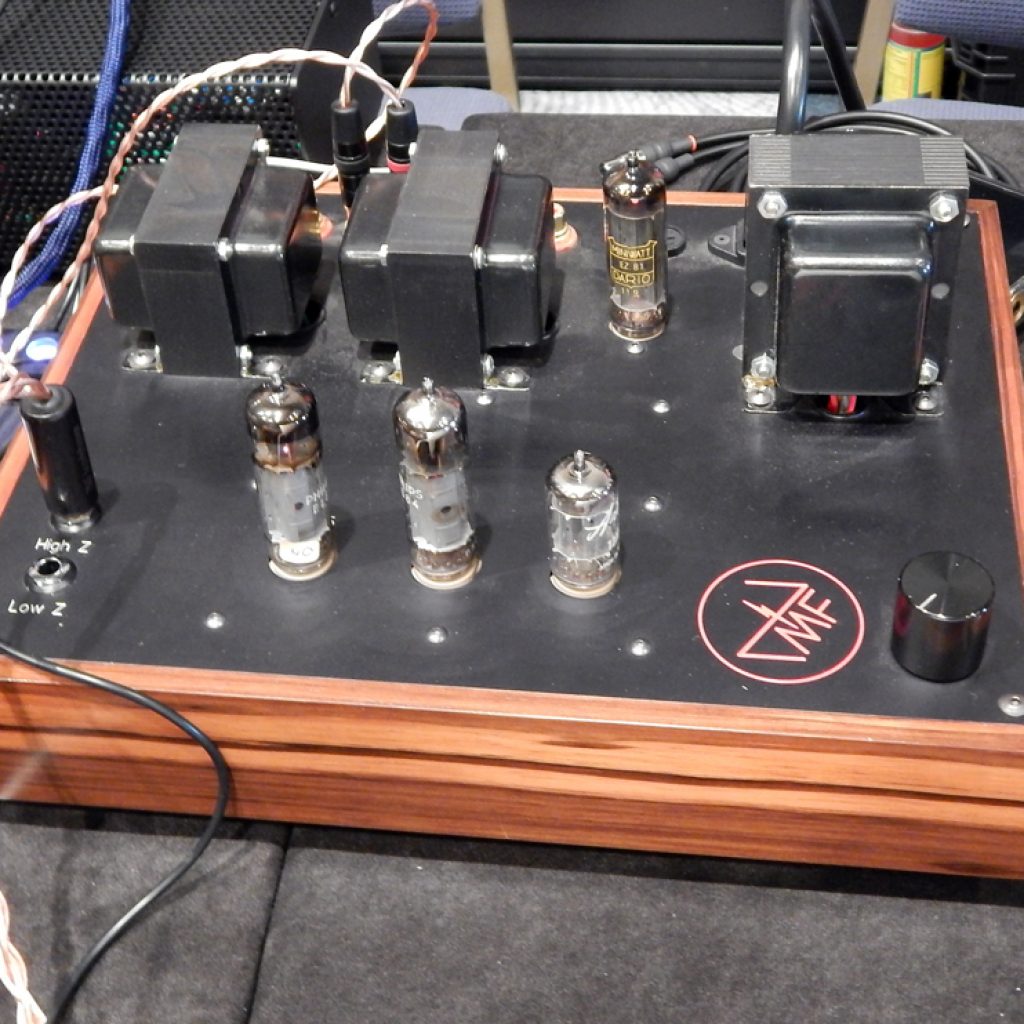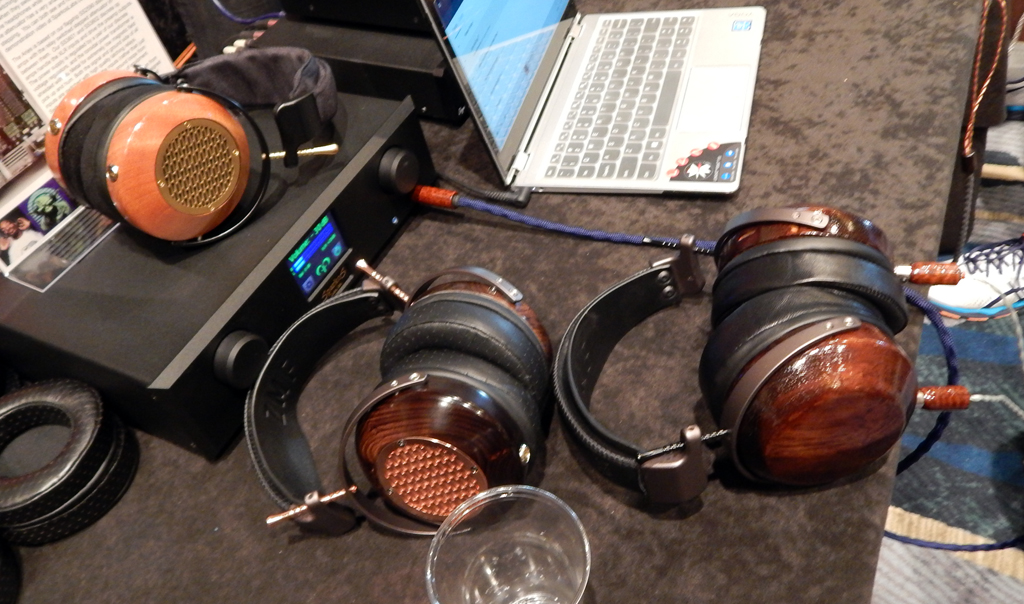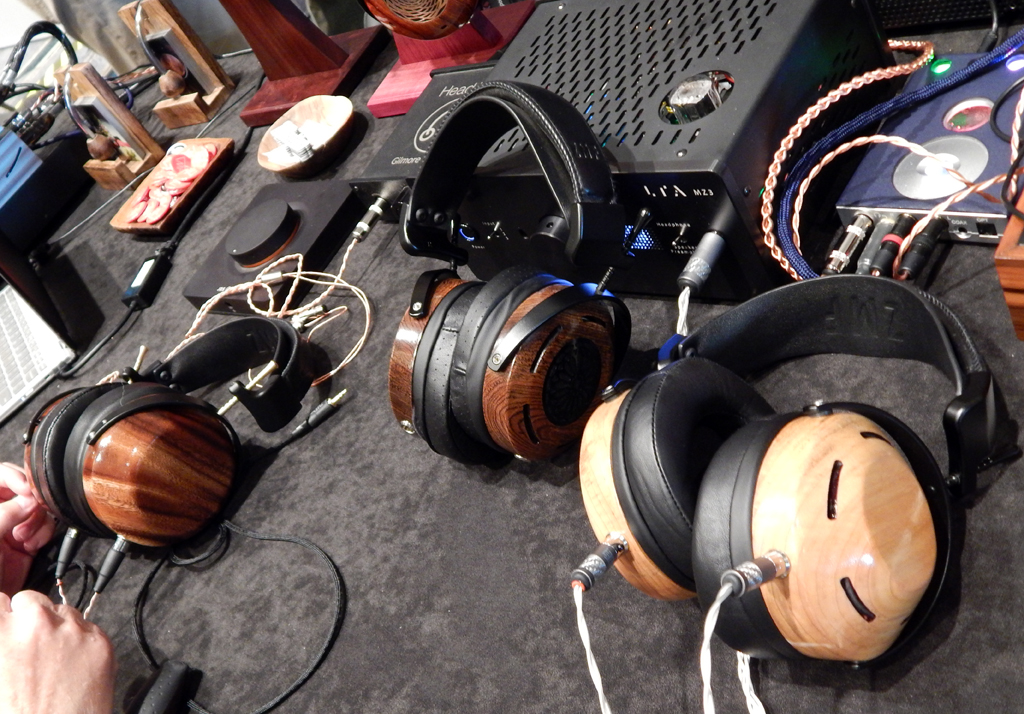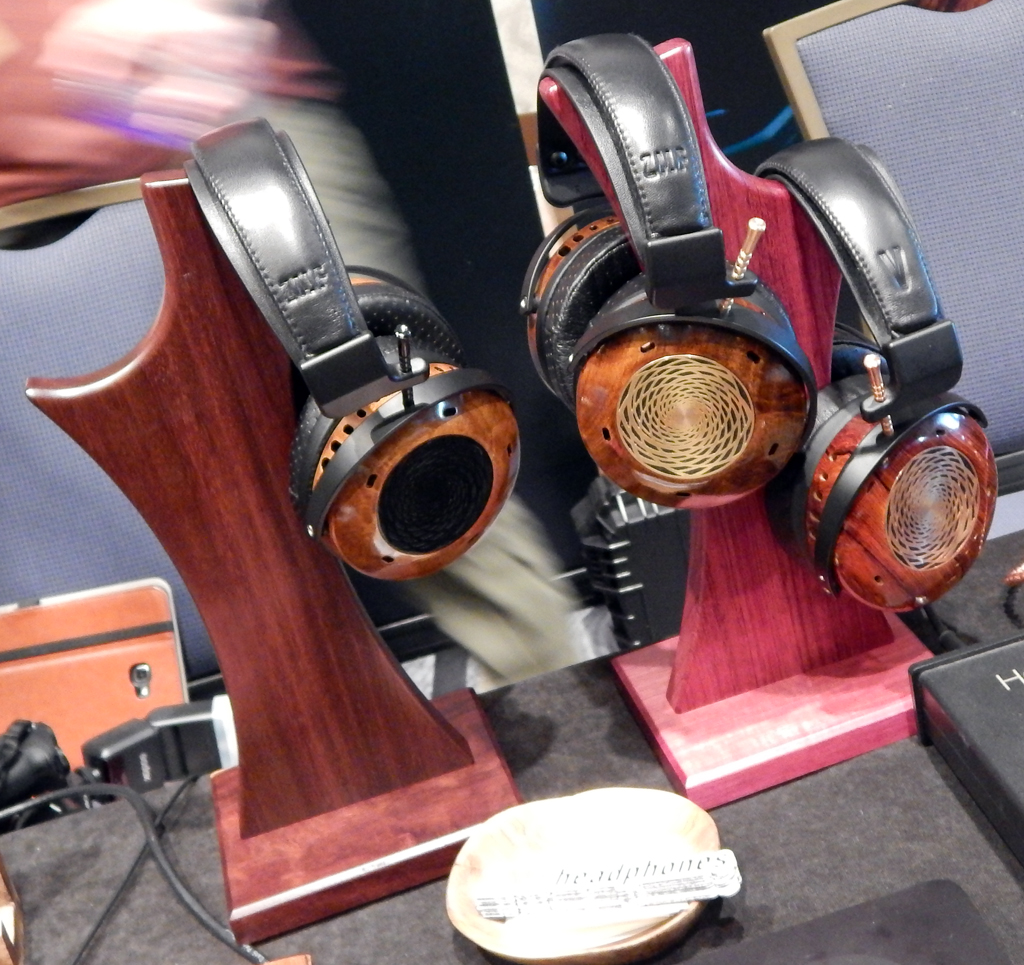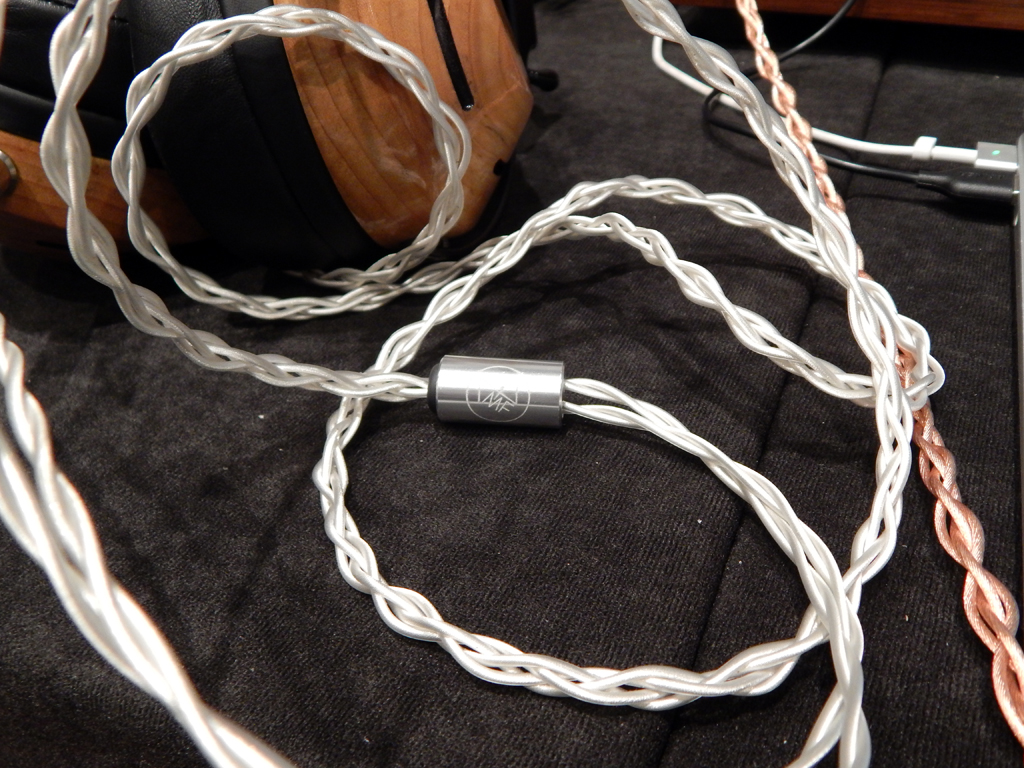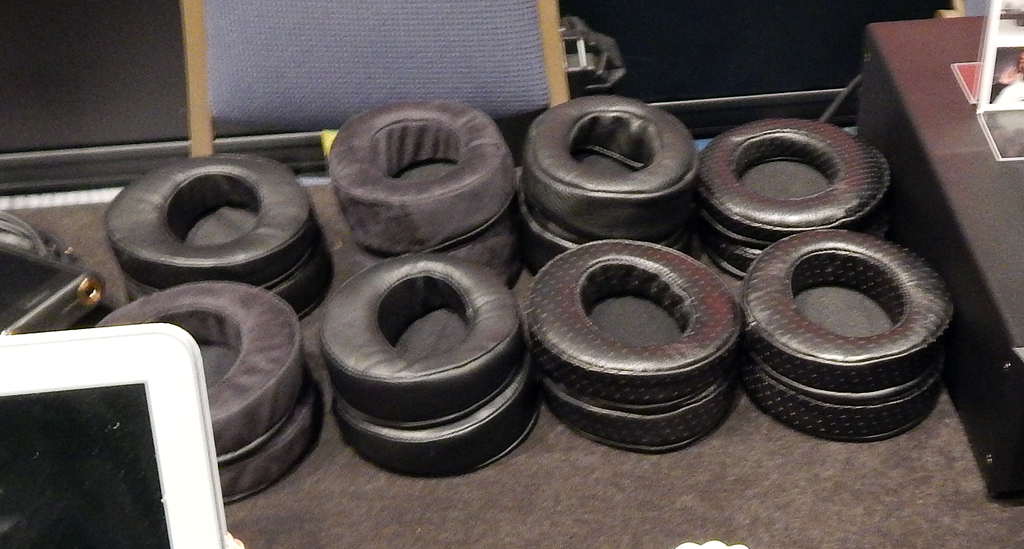 alclair: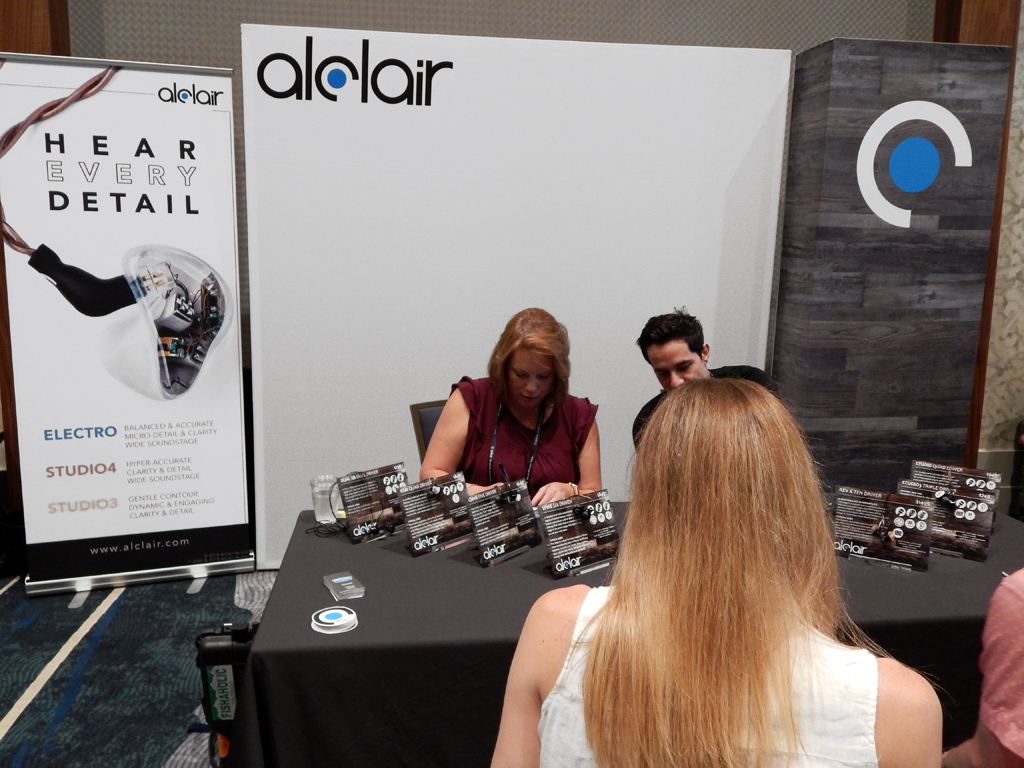 Next on my tour was alclair, maker of fine quality CIEMs. On display they had their full line of CIEMs in Universal packages for demonstration purposes, but they were especially proud of their new alclair Electro Six Driver Electrostatic Hybrid CIEM ($1,499 USD) which features 2 BA Low End Drivers, 1 BA Midrange Driver, 1 BA Tweeter and 2 Electrostatic Supertweeters with a four-way crossover. Offering a very neutral tonal balance, they may be the best Electrostatic Hybrid IEMs that I have heard.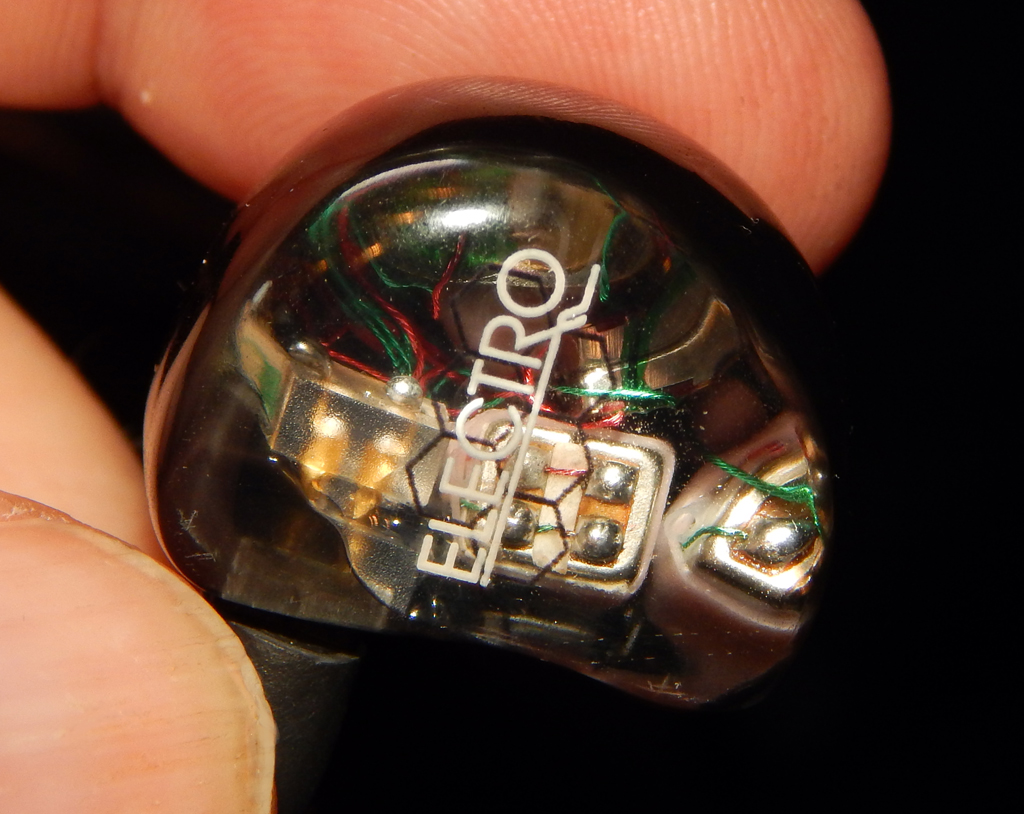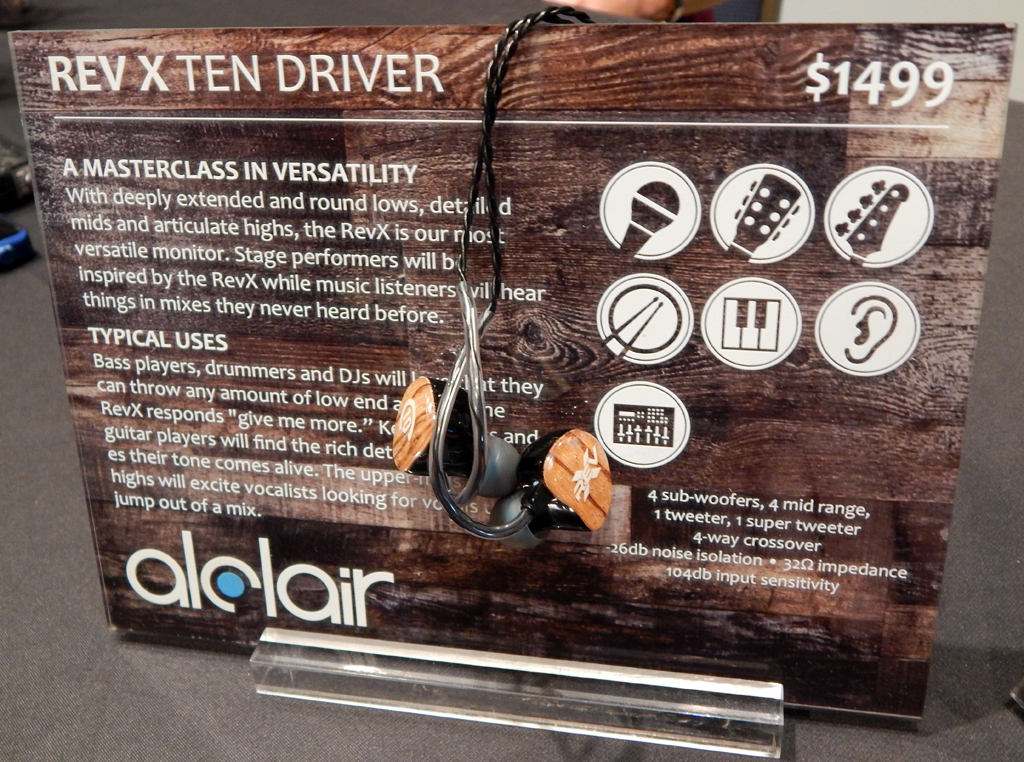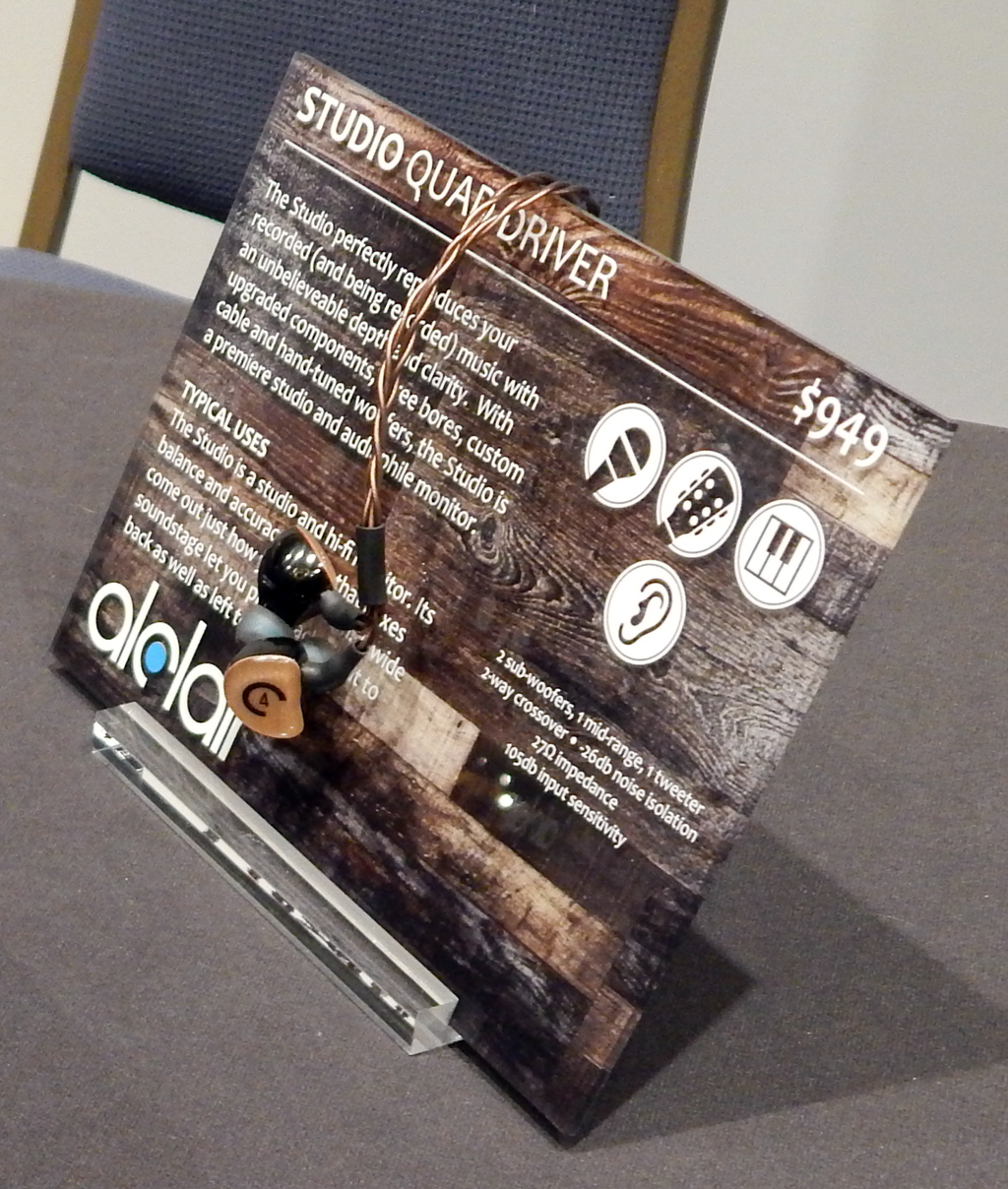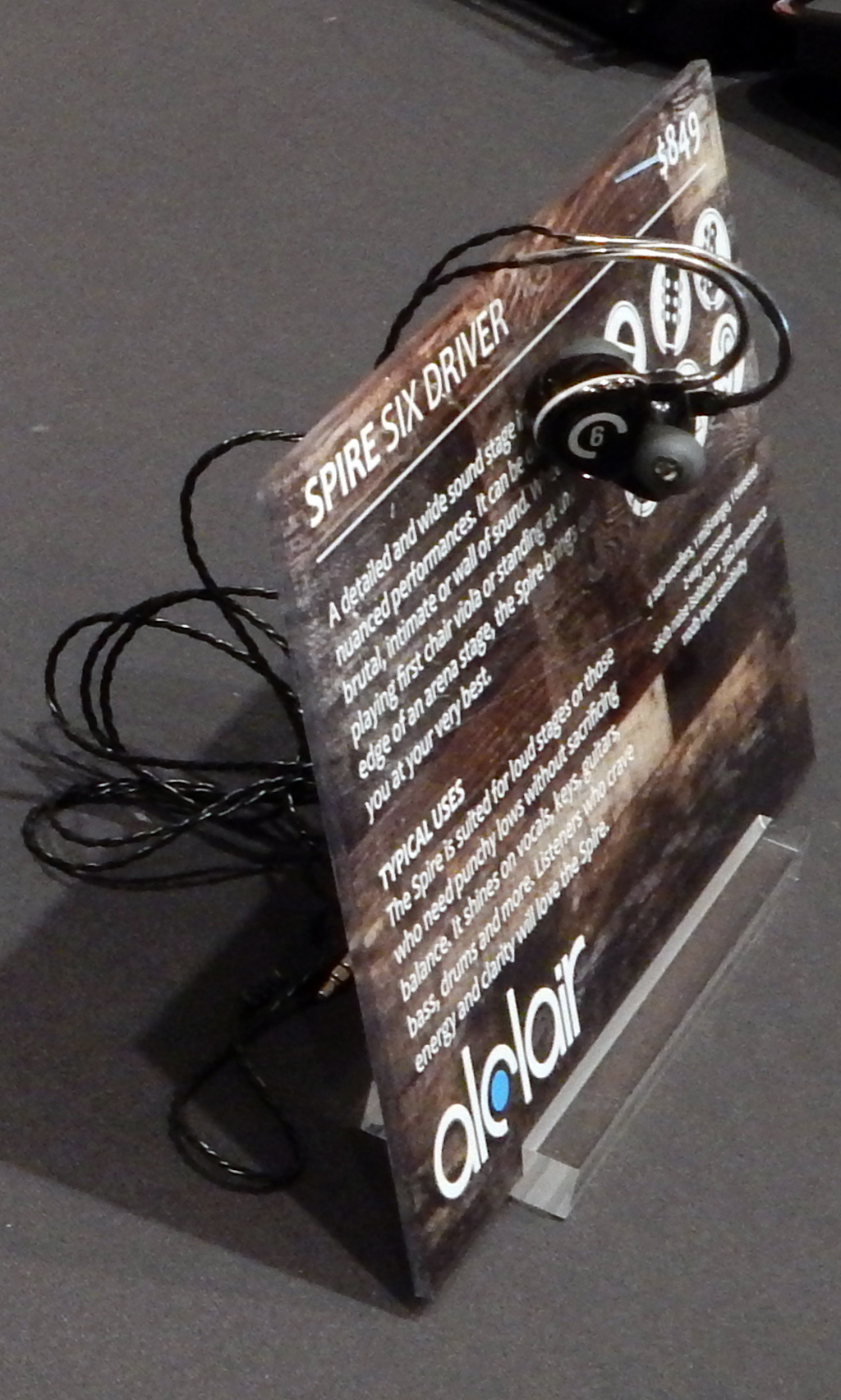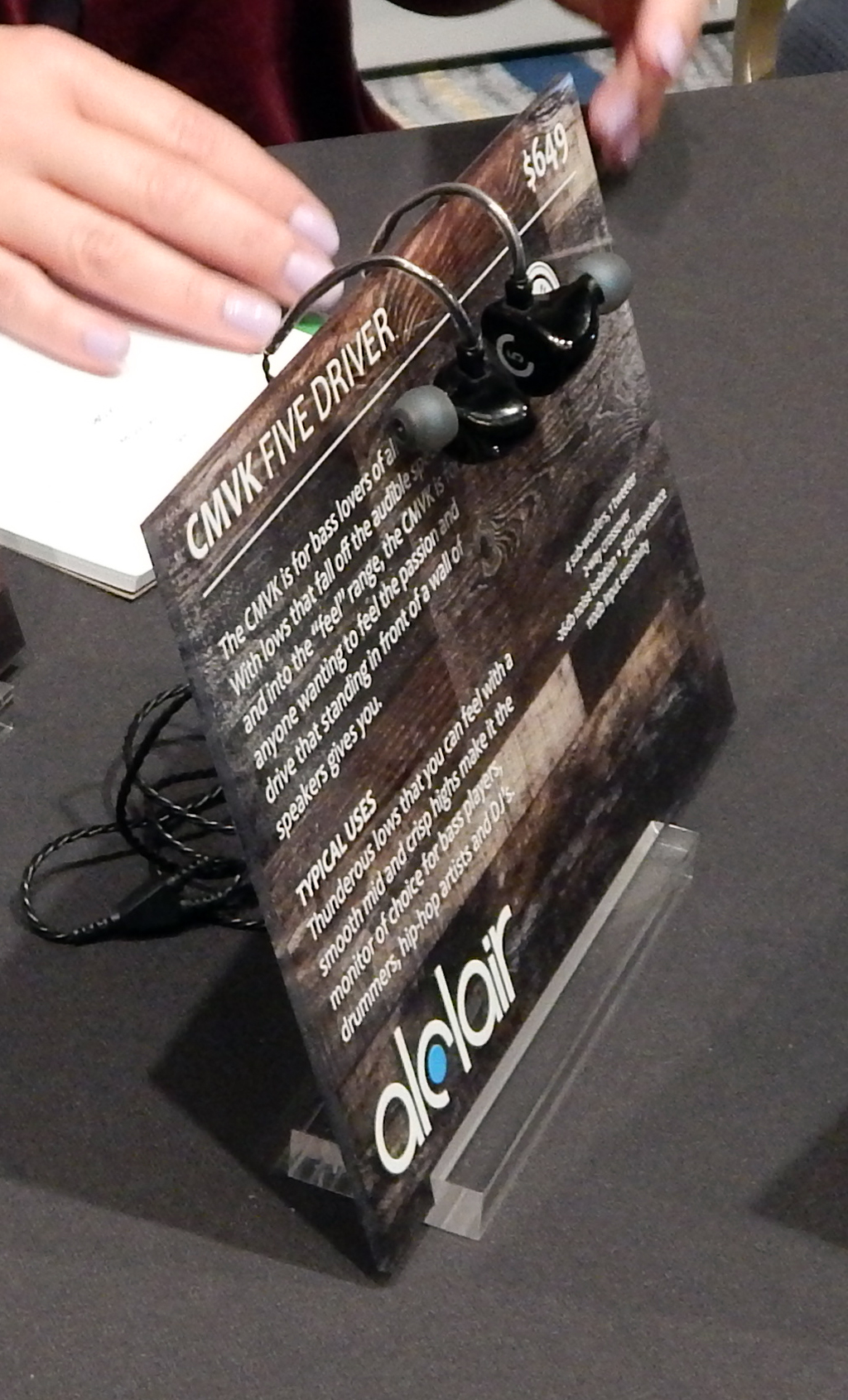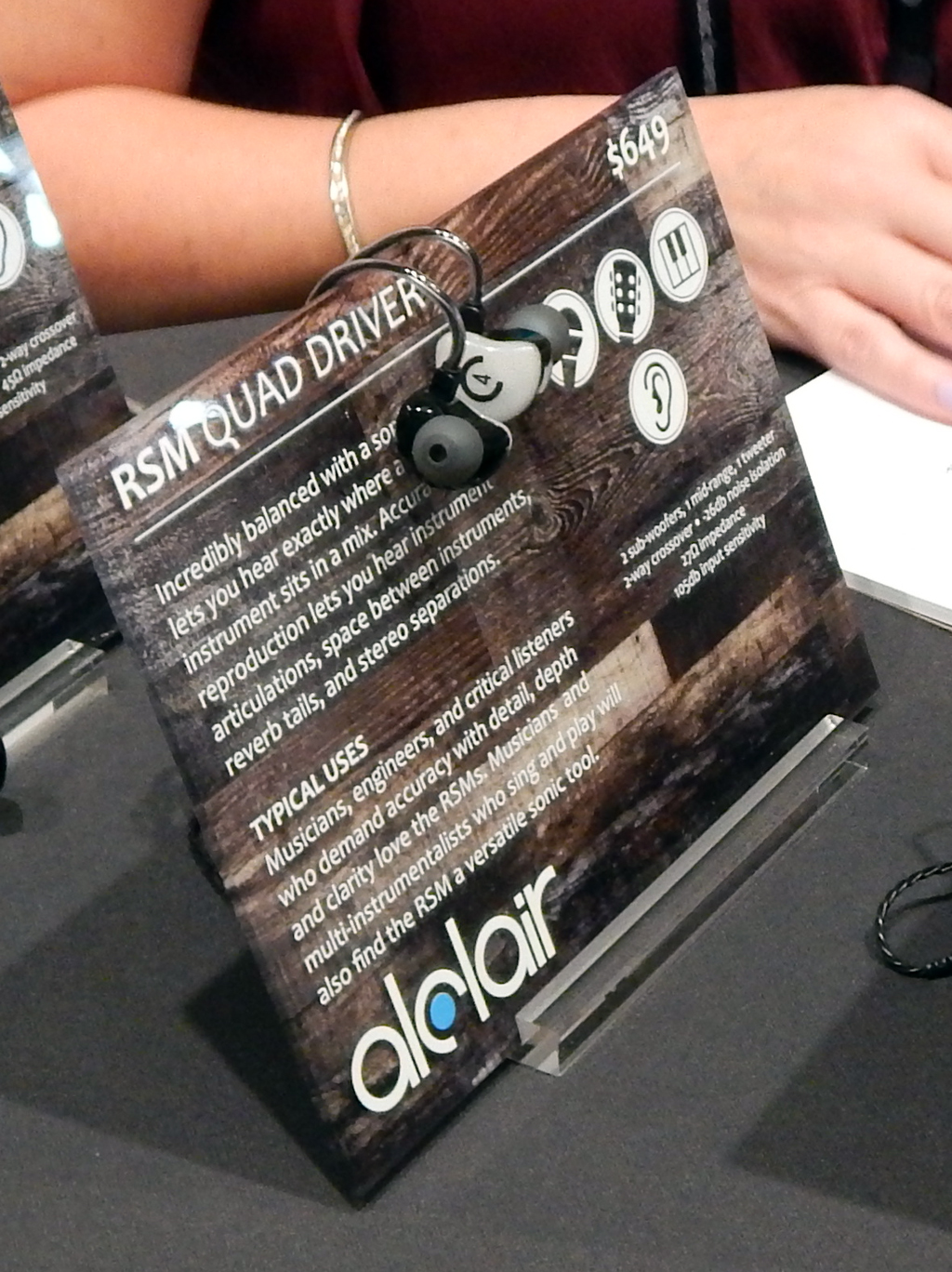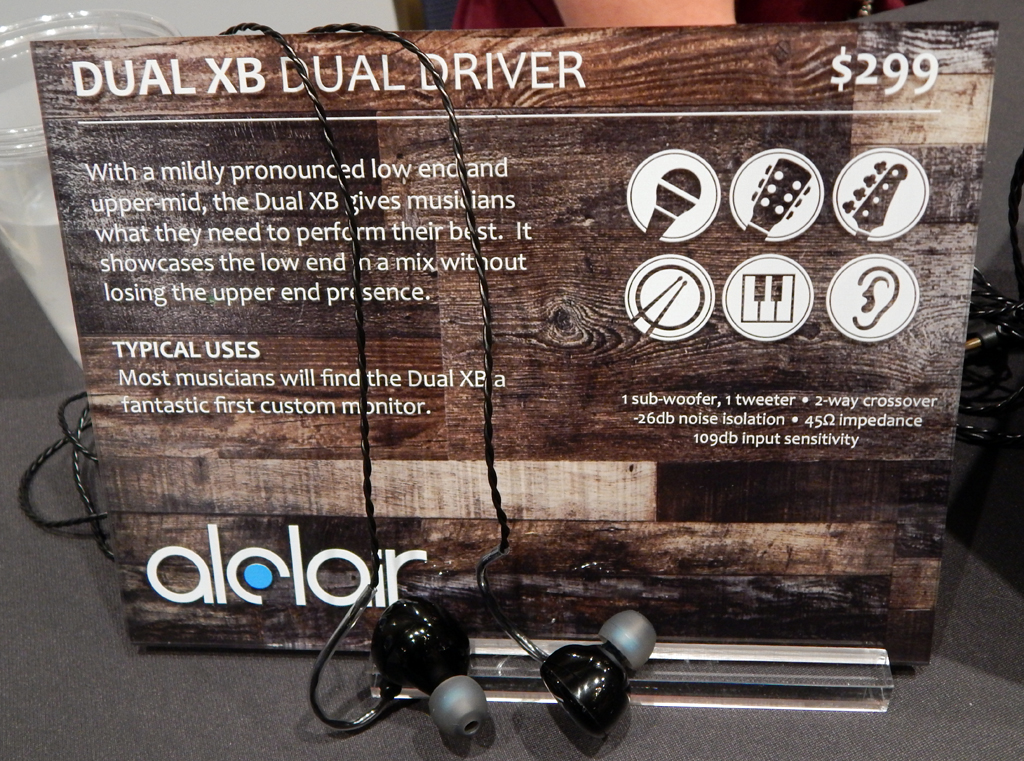 Noble Audio: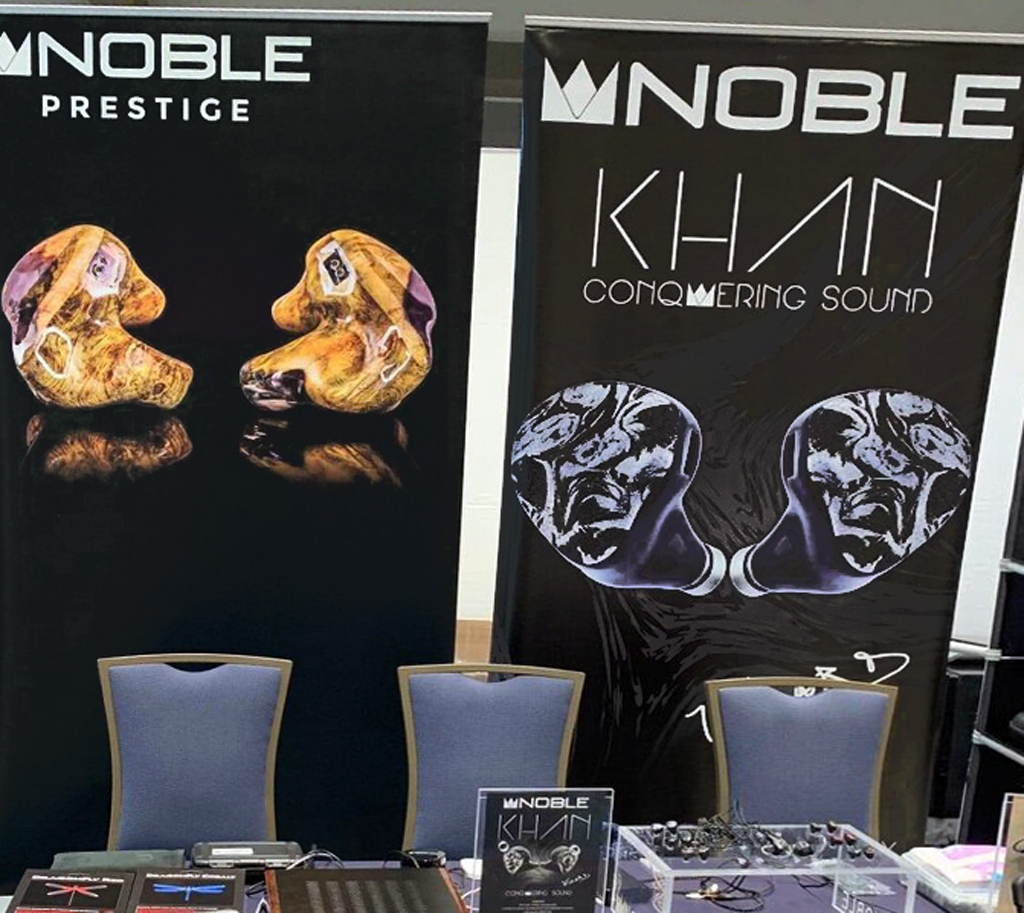 One of the highlights of the show was talking to Jim Moulton, co-owner of Noble and brother to the Wizard himself, Noble founder and designer Dr. John Moulton AU.D CCC-A. Regular readers will know that the Noble Katana CIEM is my personal favorite IEM and one of my all time favorite Headphones period, that being said their new Tri-Level Hybrid Technology IEM the Noble Khan ($2,399 USD in Universal, Custom starting at $2,999 USD) with its four balanced armature drivers, single dynamic driver, and single piezoelectric driver, produces a higher resolution more accessible sound signature, making it well worth the price and the title of flagship IEM.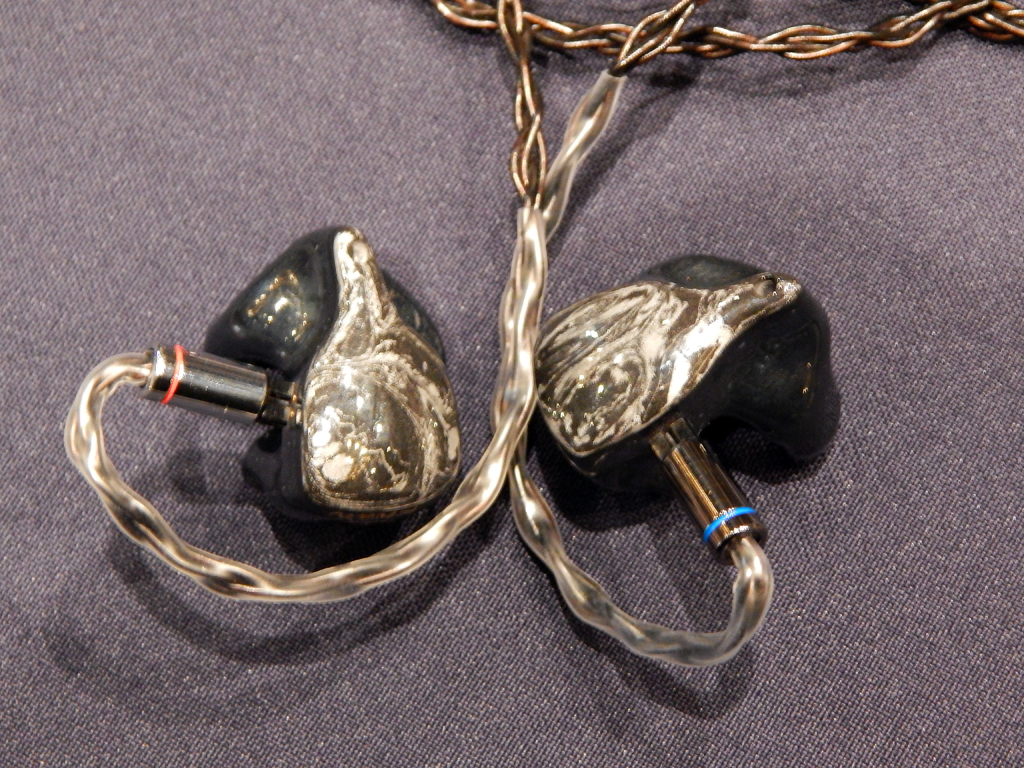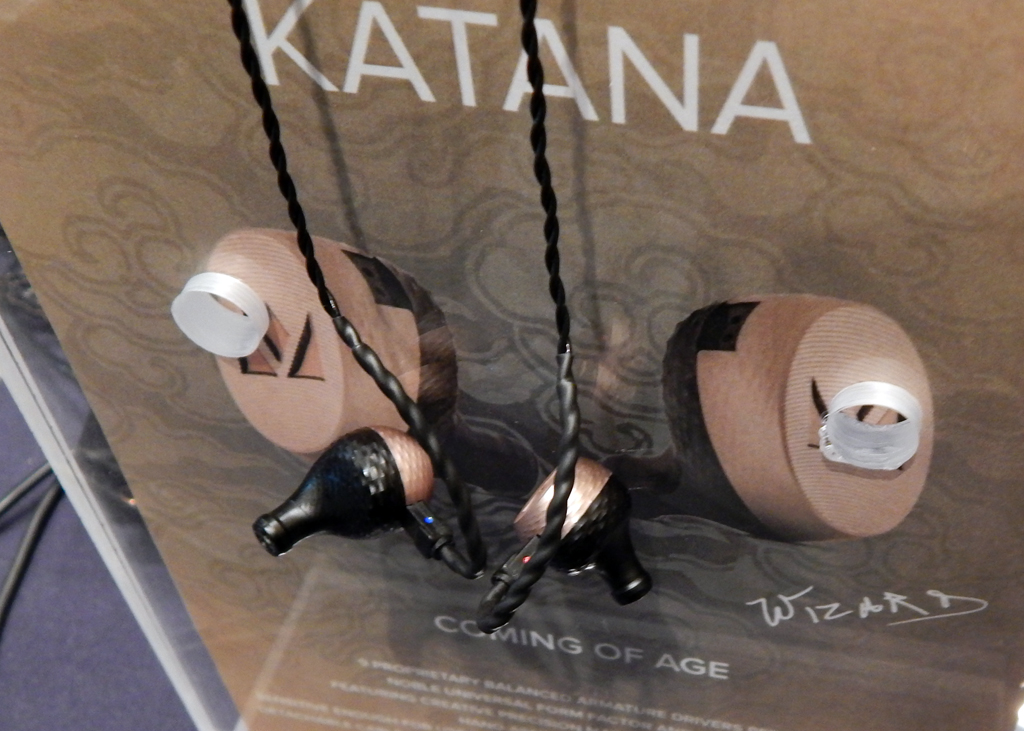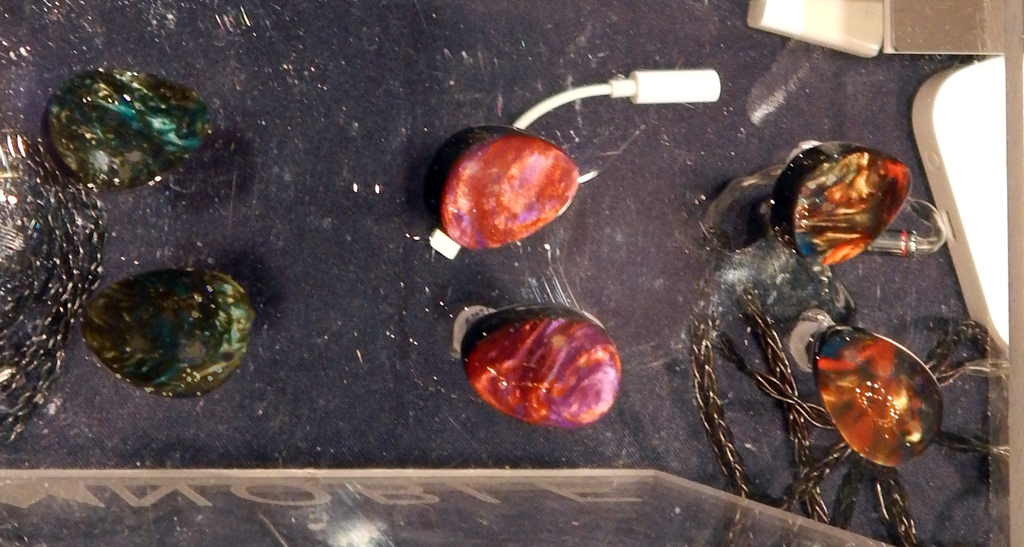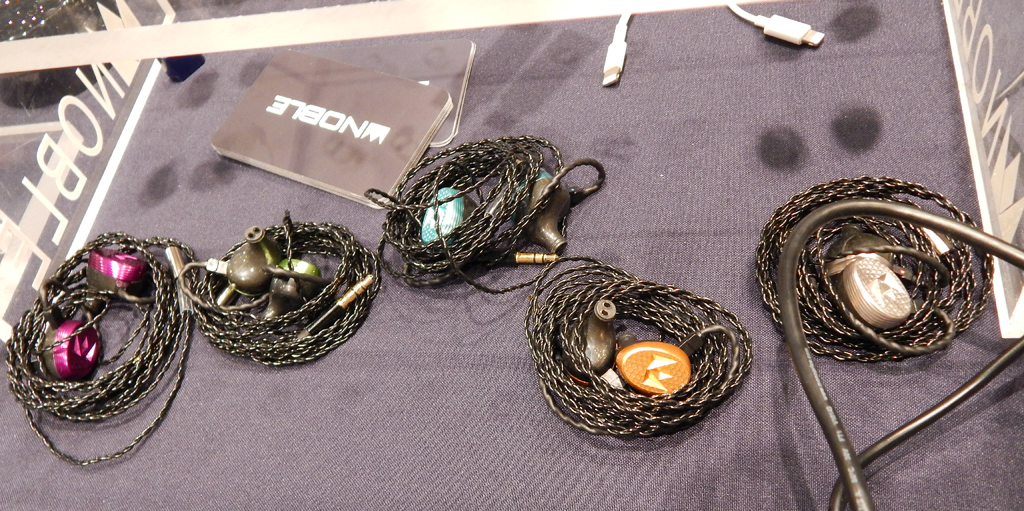 We would like to thank Walter Liederman, affectionately known as Underwood Wally, for sponsoring our show coverage and making it possible for us to take our team of writers to this beautiful venue. Without the support of Underwood HiFi, it would have been difficult to provide our complete coverage and for that, we are truly grateful Please check out Wally's website https://www.underwoodhifi.com/ and support him so we can continue to offer our special coverages.
To be Continued in part three of our RMAF 2019 coverage: