When I reviewed the original Diana headphones by ABYSS approximately 4 years ago (https://headphone.guru/the-abyss-diana-portable-headphones-simply-the-best-portable-headphones-around/), I was absolutely floored with their incredible technical capabilities and they had me rethinking about size when it came to headphones and overall sound quality. With these impressive headphones, the engineers at ABYSS delivered a product that competed and bested many full-sized flagship headphones that I've experienced through the years. In this particular case, size did not matter at all. With an incredibly thin overall profile and a very easy take-it-with-you form factor, the original Diana's were very unique in the marketplace and offered you the ability to have your cake and eat it too. Well, a few years later and never waiting for the grass to grow under their feet, the folks at ABYSS have released the new Diana TC (Total Consciousness). While the original Diana headphones are still available (now at a Version 2 level), the TC iteration is a whole new upgrade with new drivers (based on their flagship AB1266 Phi TC full-sized headphones: https://headphone.guru/the-newly-updated-abyss-ab-1266-phi-tc-headphones-one-of-the-very-best-just-got-better/) made to fit within the same relatively tiny footprint of the Diana headphones.
Build quality wise, these headphones are something to behold. Made of CNC machined aircraft-grade aluminum with leather earpads and headband, the Diana TC feels incredibly solid, durable, and luxurious all at the same time. The bottom side of the headband is made of soft Altcantara® and is a perfect final accent that really helps these headphones pop visually. Available in either Titanium Grey or Dark Bronze colours, you have some choices to pick which best suits your preference, but in my opinion, there is no wrong decision here as they both look great. Included with these truly beautiful headphones are a 1.5m cable by JPS Labs (with your choice of various terminations) and a gorgeous canvas carrying case with leather accents that will allow the owner to take these beauties with them on the road. The full list of specifications for these headphones are:
| | |
| --- | --- |
| Style: | Open-backed circumaural |
| Earpads: | Circumaural Lambskin Leather |
| Cable: | 1.5m JPS Labs terminated with choice of: 3.5mm unbalanced, 2.5mm balanced, 4.4mm balanced or 4 pin XLR |
| Transducer Type: | Patented Planar Magnetic |
| Frequency Response Range: | 6Hz – 26,000Hz |
| Sensitivity: | 90 dB/mW |
| Impedance: | 69 ohms |
| Weight: | 390 grams |
| Available Colours | Titanium Grey or Dark Bronze |
Utilizing the larger 63mm TC drivers of their big brother AB-1266 Phi TC headphones, the amount of air that these headphones can move is truly impressive. To say that ABYSS is a world leader in planar magnetic driver technology is certainly an understatement and upon first listen I immediately heard the clear improvements in both clarity and soundstaging of the Diana TC over the original Diana V2 headphones. While they may both share the same form factor, the improved drivers offer incredible new heights in sonic performance.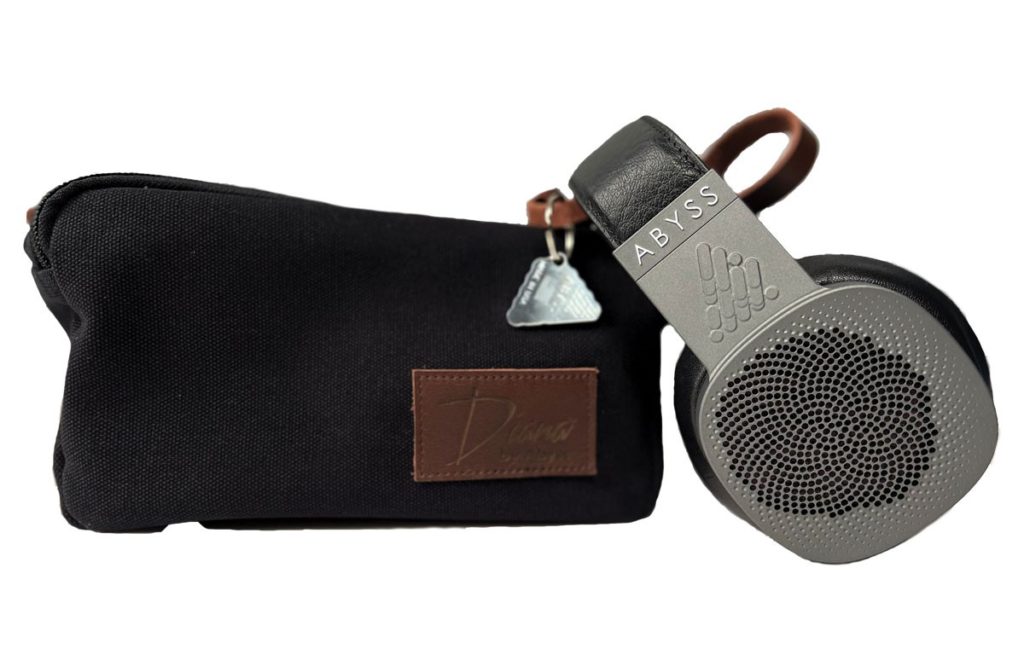 For my first critical listening session, I decided to go with "Jazz at the Pawnshop" (Arne Domnerus). This was the first recording that I used when I reviewed their flagship AB1266 Phi TC headphones. I still very happily own these headphones and they are still in my top 2 or 3 headphones of all time more than 2.5 years later. I wanted to revisit this brilliant recording that I absolutely fell in love with the AB1266 flagship headphones with while auditioning the Diana TC just to see how much they raised the bar over the previous iterations of the Diana headphones. From the opening, I could immediately tell that the sound staging of the Diana TC was certainly closer to their big brother AB1266 headphones with a wider and deeper presentation. While the Diana and Diana V2 were equally quite good in this regard, I always felt that the AB1266 headphones were a significant improvement in the expansiveness of the sound stage. Well, the new Diana TC close that gap by a surprising margin. For this comparison, I chose to go with my personal "best foot forward" in terms of my upfront setup: a DSD recording of this amazing jazz album through the Chord DAVE DAC using the Enleum AMP-23R headphone amplifier. This desktop headphone and speaker amplifier drives the AB1266 without breaking a sweat and the somewhat more efficient Diana TC just sounded sublime with this setup and really showed me that size wasn't everything when it comes to personal audio. These rather portable and incredibly thin headphones offered such a dynamic and expansive sound stage that came rather close to the best circumaural open-backed headphones that I've experienced/owned. Simply magical and if you're at a local meet, I strongly recommend you hunt down the Abyss booth and give them a serious listen! Tonally, these headphones are very much in-line with what I've come to know and love from the company; with an incredibly balanced tonality that easily mimics a top-flight speaker setup! The bass hits hard, fast with AB-1266 definition and authority. Talk about having your cake and eating it too.
Next up, I decided to change things up a little and I put in an old favourite of mine; "Moving Pictures" is for me, the quintessential Rush album and definitely one of the all-time greatest rock albums ever released. I still remember listening to this legendary band here in their hometown (Toronto, Canada) at the old Maple Leaf Gardens (the Vatican of hockey along with the Montreal Forum). Right from the first track "Tom Sawyer" the details of both Alex Lifeson's guitar and the legend himself Neil Peart's drums hit me with such a wall of transparency and detail that I've only experienced with a very select number of headphones. I had to go back and forth between my AB-1266 Phi TC and the level of clarity was so eerily close that at times I had to listen to the same passage several times. For me, the AB-1266 Phi TC are one of the very best in this regard and to my amazement, the Diana TC kept up with their big brother throughout the recording. Soundstaging however was the best I've heard for a pair of headphones that you could take with you on your carry-on…period. Sure the AB-1266 Phi TC is right at the forefront for personal audio, but after experiencing the Diana TC for several weeks, the audible sacrifices one has to make for portable audio are completely thrown out the window with these incredible headphones. Comfort wise, these headphones were a big improvement over the full-sized AB-1266 Phi TC as I could literally use them for hours without a hint of pain or discomfort. The new earpad design eliminated any sense of pressure on the top of my ears/head that I did experience with the older Diana earpads. So I am grateful that Abyss made this small adjustment that made a big difference to the overall long-term comfort.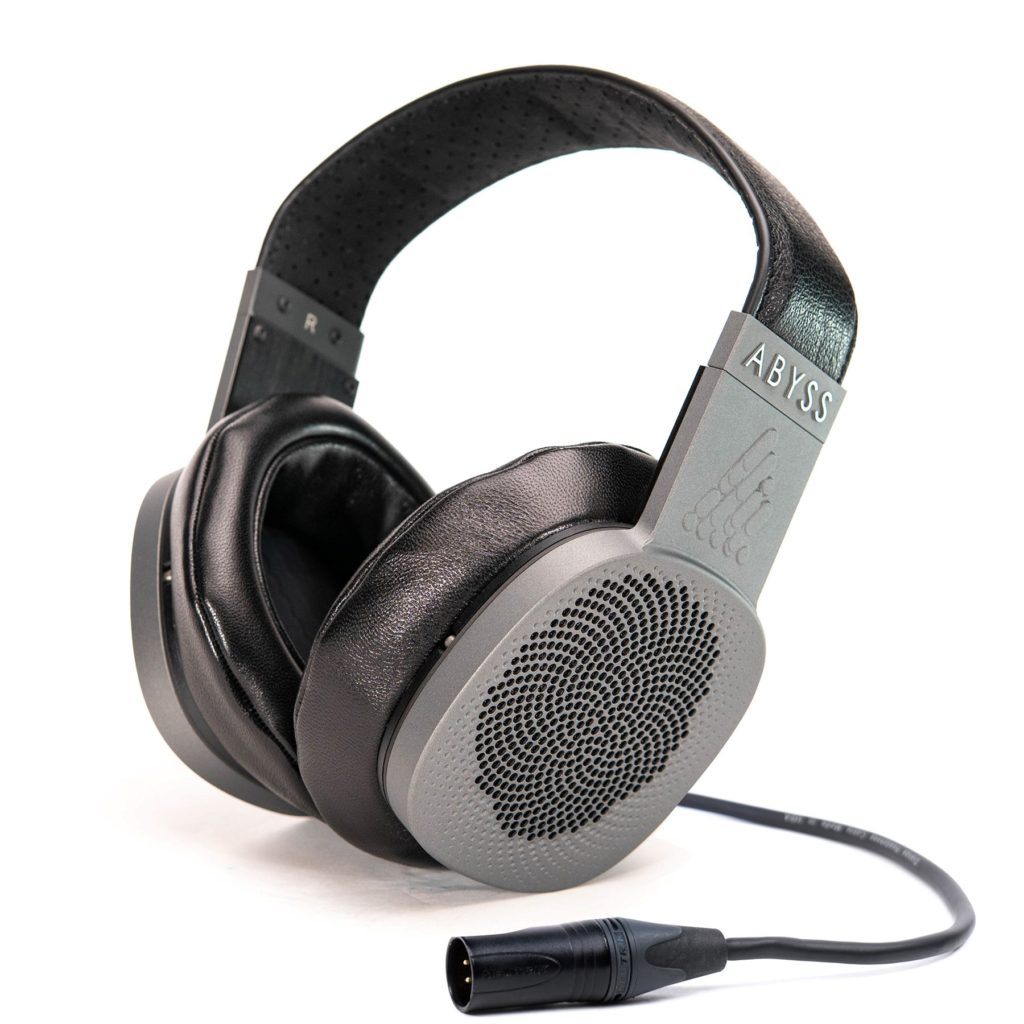 Finally, I wanted to test these headphones on my FiiO M11 Pro portable digital player (DAP) and the Chord Hugo 2 as an amplifier. Having an impressively small form factor and a brilliant storage/carrying case, I wanted to test the Diana TC on a portable setup to hear how they fared with me on the go. I quickly downloaded "RAW (That Little Ol' Band from Texas' Original Soundtrack)" by the venerable ZZ Top. A few weeks ago, good friends of ours took us to see a local Toronto cover band (Tres Hombres) of ZZ Top at a local bar. Well, after a few hours of re-kindling my love for this southern blues/rock band from Texas, I immediately decided to use this new release for my final listening session. All I can say is: WOW! I was absolutely floored with just how close these headphones now come to their big brother AB1266 Phi TC. Simply incredible transparency and thunderous bass that "almost" replicates" what their flagship big brother can offer. Now, these headphones do love their power and I wouldn't recommend using them with just say the FiiO M11 Pro alone, but with the additional 1.5W offered by the Chord Hugo 2, I wholeheartedly recommend them for a portable setup. The AB1266 Phi TC really needs a powerful desktop setup with a powerful amplifier (like the Enleum AMP-23R or RAAL Requisite HSA-1b desktop amplifiers), but thankfully the Diana TC are efficient enough that you can take them with you and your portable setup. But I want to stress, you'll need a portable amplifier that can output 1-1.5 Watts of power. Vocals were upfront and so incredibly realistic sounding that I could easily place myself in the recording studio with these three great musicians. And briefly back to the bass, oh my goodness, simply superb and if not for being spoiled by my beloved AB1266 Phi TC, I could very easily say that these were right there with the very best bass I've ever heard through a pair of headphones. Soundstaging too was equally impressive! Usually, one of the limitations that one has to make for portability is a reduction in the soundscape that is cast. Well, with the Diana TC, you literally can have your cake and eat it too in this regard!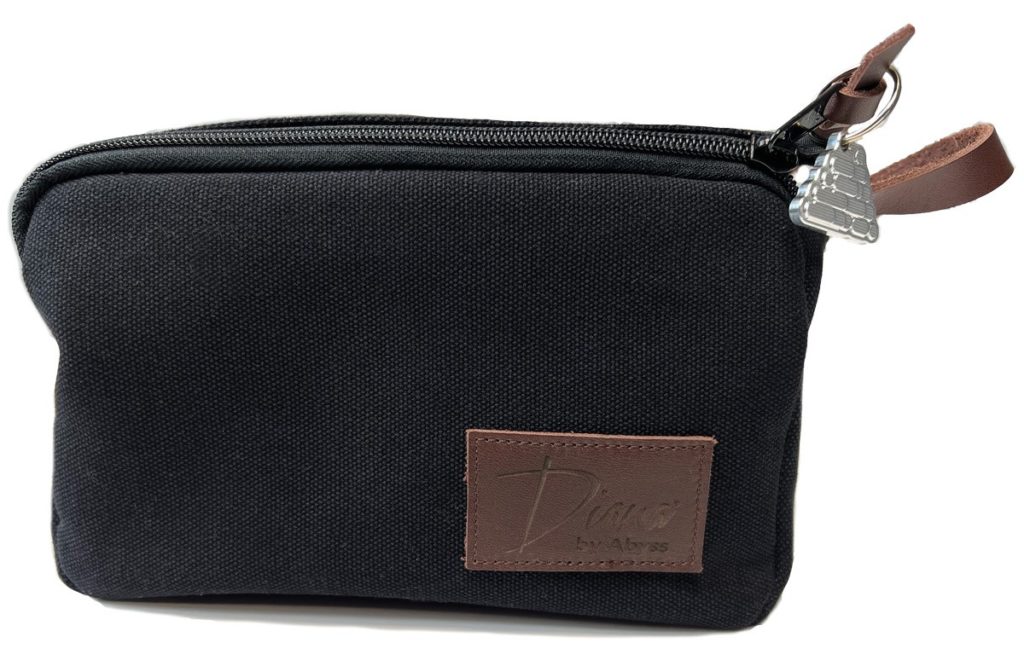 I was absolutely enthralled with the Diana TC. While I still very much count myself as a big fan of the original Diana and Diana V2 headphones, the improvements made in the driver design by Joe and his team at Abyss have been such a revelation in sound quality, that for the first time, I had a pair of portable headphones that bested many of my favourite top of the line full-sized headphones that I've owned and reviewed through the years. I no longer felt that I was making certain sacrifices for a smaller form factor. Mind you, your portable amplifier will need to pack some punch as most DAPs won't be ideal; but pair them with a Chord Hugo 2 or iFi Diablo and you'll be rewarded in spades! With comfort levels that allow me to use them for literally hours (compared to roughly 90 minutes for the full-sized AB1266 Phi TC headphones), the Diana TC fire on all cylinders with regards to both comfort and world-class quality of construction. Their neutral tonality with speaker-like bass quality make them a no-brainer high recommendation for me as regardless of the genre of music that I threw at them, I always came away with a large smile on my face. You simply need to give these headphones a serious audition. Their price point might be too much for your budget ($4495 USD), but boy oh boy, your ears still need to hear them and you need to hear just how BIG and clear these small headphones sound!