When I was asked to cover Earsonics' newly released STARK in-ear monitors (IEMs), I absolutely leapt at the opportunity as I was a huge fan of their previous offerings! Founded in 2005 by Franck Lopez (a musician and sound engineer), Earsonics looked to improve upon the quality of the in-ear monitors available 15 years ago. With their mainstream release of the renowned and highly well-received SM3, Earsonics became a serious player in the audio reproduction marketspace. These IEMs floored me with their outstanding level of transparency and clarity and really put Earsonics on the map here in North America. Well, here we are approximately a decade and a half later and after many successful and impressive releases, the folks at Earsonics have released the new Hybrid Range of in-ear monitors. At the pinnacle of this range: the STARK. Composed of an electronic architecture of 5 drivers: a newly designed dynamic driver (DD) for bass, 2 balanced armature drivers (BAs) for the mid-section and 2 BAs for the treble, the STARK offers a new hybrid approach to offer a highly extended frequency response that can be found lacking in so many IEMs today.
When the package arrived, I could tell that a lot of attention to the smallest details was put into putting the entire package together. Everything from the box and associated documentation to the IEMs and accessories really impressed me from the outset! After a quick check on the Earsonics' website,  the $1,500 US price tag, though not easy on the pocketbook, seemed well commensurate with the product provided. Simply put, these are beautiful IEMs that are built like tanks. The anodized zinc and magnesium alloy was chosen for both its resistance to oxidation and impact. Throw in its relatively light weight and Earsonics hit the trifecta in outstanding design. I found the overall long-term comfort of these IEMs outstanding and could use them for hours on end without a hint of discomfort. 100% made in France, these IEMs bring a new approach to in-ear monitors from the world-renowned Earsonics and I, for one was very excited to see and hear how things turned out!
Here is a full list of specifications for these IEMs:
Sensitivity:
125 dB / mW
Frequency Response:
10 Hz – 20,000 Hz
Impedance:
18.5 ohms
Drivers:
1 Dynamic Drive (bass)
4 Balanced Armature Drivers
3 way crossover
Accessories Included:
4C High-Res cable
4 Comply tips (various sizes)
8 Silicon tips (various sizes)
Cleaning tool
Carrying case
User manual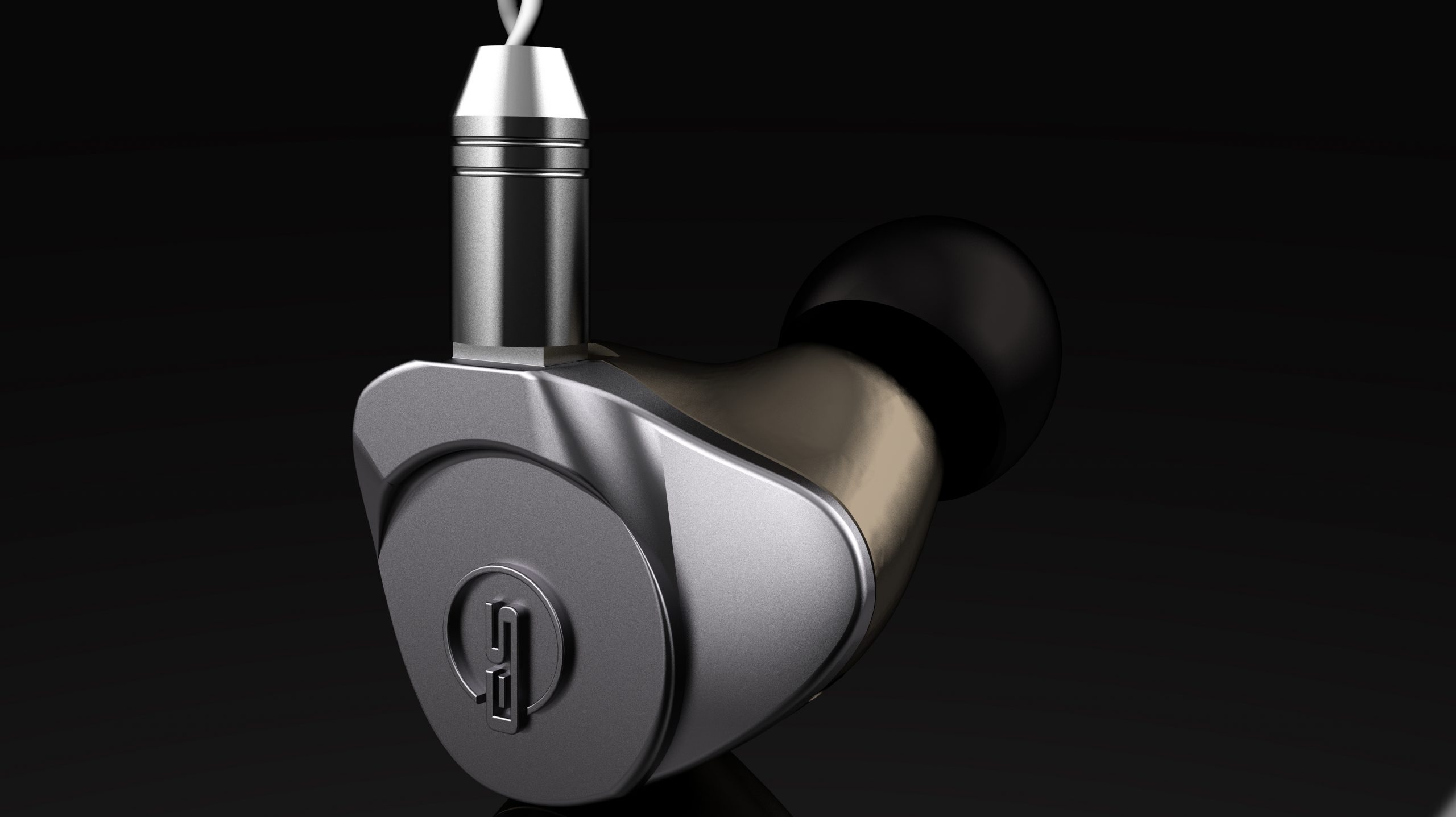 After a few weeks of thorough burn-in, I decided to begin my critical journey of the STARK IEMs with my iPad Pro (and a USB-C to stereo adapter) and the Qobuz high-resolution music streaming service. I quickly decided on Leonard Cohen's posthumous release: "Thanks for the Dance". The songs from this album were composed of "sketches" that were left over from Cohen's previous recording "You Want it Darker" that were finished by Adam Cohen (Leonard's son) in a garage near his father's old house. Leonard's final work earned him a Juno Award Nomination (Canada's version of the Grammy) in 2020 and I, for one, really enjoyed hearing the bard one last time. The outstandingly deep and defined bass really helped bring Leonard's vocals back to life with his strong baritone styling and insightful narration. If you are a fan of Leonard Cohen, then I strongly suggest you give this album a try as you won't be disappointed. And if you own the Earsonics STARK, you need to listen to this album as soon as you can to hear just how brilliant these IEMs can offer a full-sized headphone experience in such a small form factor. The bass quantity is north of what I would classify as "neutral", but after approximately 100 hours of burn-in, I found that it never interfered with the warm and upfront midrange. In fact, over the years, I have come to really appreciate this sound signature for its extremely inviting warm signature that I can listen to for hours without a hint of fatigue. Conversely, I found the treble well extended, detailed and airy; while never offering a hint of stridency throughout this entire album. Finally, what truly impressed me was the ability of the STARK in-ear monitors to throw an impressive sound-stage. Both wide from left to right and front to back, the sound-scape offered was among the very best that I've ever experienced with a universal IEM. I was so impressed with what I heard, I simply replayed the entire album for a second listen once the final track finished up.
A few days later I decided to use my FiiO M11 Pro DAP (digital-to-analog player) and a DSD favourite of mine: "A Distortion of Love" by Patricia Barber. Being very efficient and easy to drive, I quickly put my player on low gain and started to play this amazing album. Right from the initial bass and maracas played from the lead track "Summertime", I was amazed at just how distinct the two instruments were and so very realistically portrayed in both time and space. Again these in-ear monitors did not cease to impress me with their ability to portray a wonderfully expansive sound staging that put them among the very best IEMs that I've experienced over the years. Throw in a complete lack of smearing between each instrument and player and you end up with a laser-like focus that will have you hearing things on your recordings that you likely missed previously. Back to the stand-up bass in this album and boy does it shine with the STARK IEMs! The dynamic bass driver has the ability to make this instrument sound life-like with impressive depth, impact and detail. I could easily hear the fingers strum on the strings immediately prior to hearing from the instrument itself and this was to a level that I felt transported to the recording studio right next to the musician as he played. I've very rarely had this experience outside of full-sized flagship headphones; let alone an IEM. Patricia's inviting and sultry vocals were impressively portrayed and danced on top of the bass in perfect unison. While the bass is certainly more impactful than strict neutral; again, I never once felt that this began to impinging on Patricia's voice throughout this album. In fact, I found this added bass heft a very inviting and pleasurable portrayal. The treble region was both well extended with a hint of a very fun sparkle that offered a very pleasing and fun experience that can be enjoyed for many hours without any listening fatigue. Overall I felt that the STARK IEMs and the FiiO M11 Pro really paired brilliantly and if you own this player and are on the look-out for a great TOTL (top of the line) pair of in-ear monitors, look no further than Earsonics' STARK.
While I am not a big fan of electronic music, I do have a great appreciate for Daft Punk's "Random Access Memories". If you are like me and mostly stick with rock and jazz, you need to open your horizons; at least a little bit, and give this amazing album a listen! Thanks to the impactful and tight bass offered by the STARK IEMs, this album will have you smiling throughout the experience. I found that with this genre of music, these in-ear monitors really shine and if you are a fan of this genre, you really need to check them out. Bass notes hit both hard and fast and never linger beyond what the recording calls out for. This taught bass also comes with incredible detail and is textured brilliantly underneath the midrange. I've very rarely come across a pair of IEMs or headphones that can offer such impressively impactful bass and still stay out of the way of the midrange. Conversely, the midrange was liquid and upfront with some of the very best detail retrieval that I've come across in any pair of in-ear monitors. Talk about having your cake and eating it too. "Get Lucky" with Pharrell Williams had my head bobing up and down with both an incredibly fun and transparent experience. The treble was perfectly layered on top of the midrange and offered both an easy-listening experience and one that allowed me to dig even deeper into this recording and hear details that many other headphones and IEMs would only gloss over at best. Overall, these IEMs truly pair brilliantly with electronic music and will have you rediscovering your favourite albums over and over again.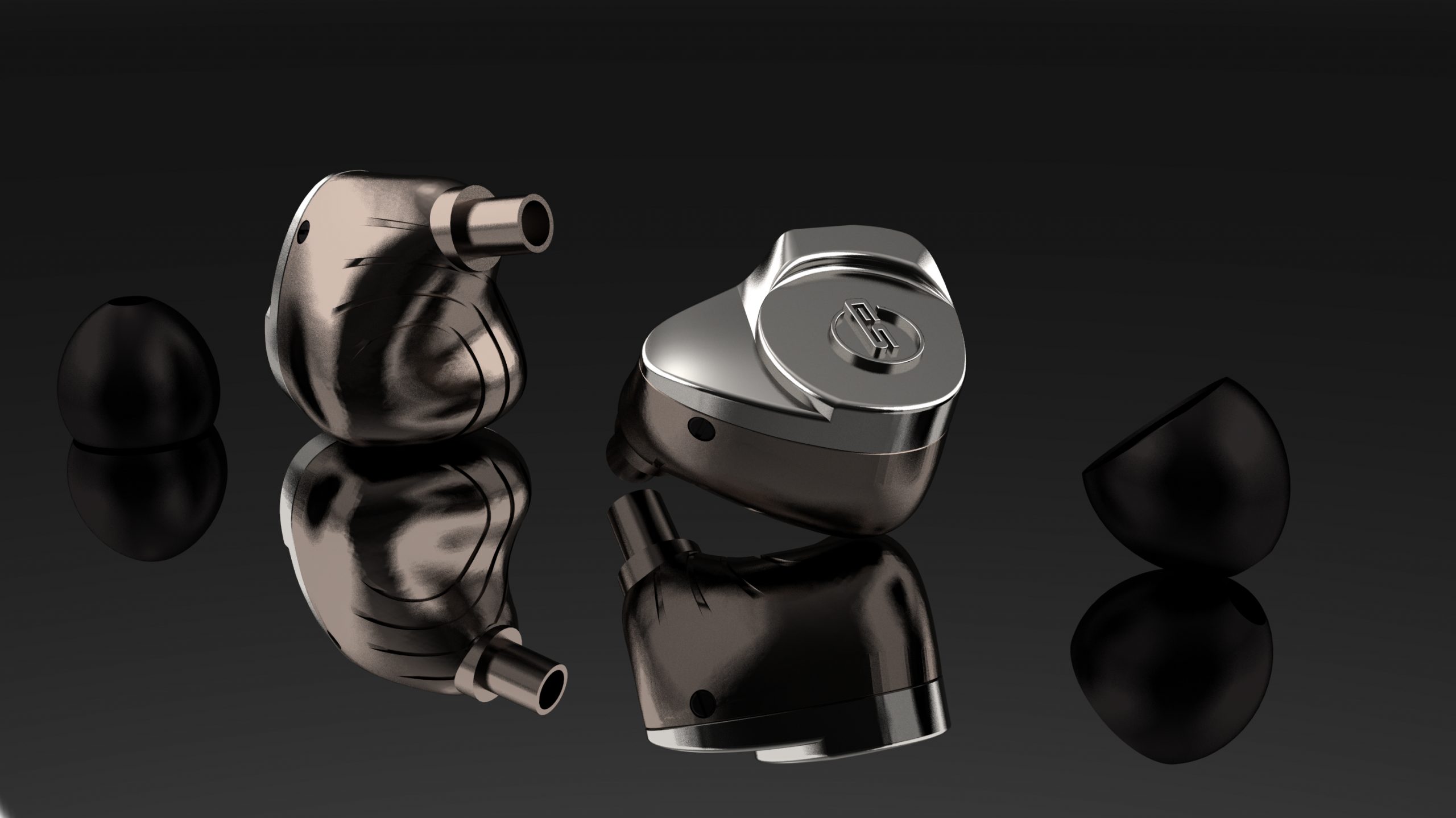 What else can I say about these new IEMs by Earsonics that I haven't already? I absolutely love both their extremely fun and extremely transparent sound signature. You will never find yourself bored or unmotivated when listening to them thanks to their impactful bass and impressively high level of detail retrieval. Throw in truly world class build quality and the ability to isolate outside noise to such a level that you can finally get rid of your noise cancelling headphones, the STARK IEMs will tick off every box on your list. If you have been previously been put off with the "in your head" sound from many universal in-ear monitors, the STARK break this barrier and will give you a very pleasing and specific sense of space and air within a recording. Earsonics has been at this game for a very long time and I am very impressed with their latest offering and I can easily give these IEMs two big thumbs up and my strongest recommendation to give them a try and thorough audition!
Manufacturer's Website: http://www.earsonics.com/store/produit/stark/