Welcome to my coverage of CanJam Dallas 2023 brought to you thanks to the generous sponsorship of NOBLE Audio, manufacturer of some of the finest Custom In-Ear Monitors in the world including the unparalleled NOBLE Audio Viking Ragnar ($4,000)!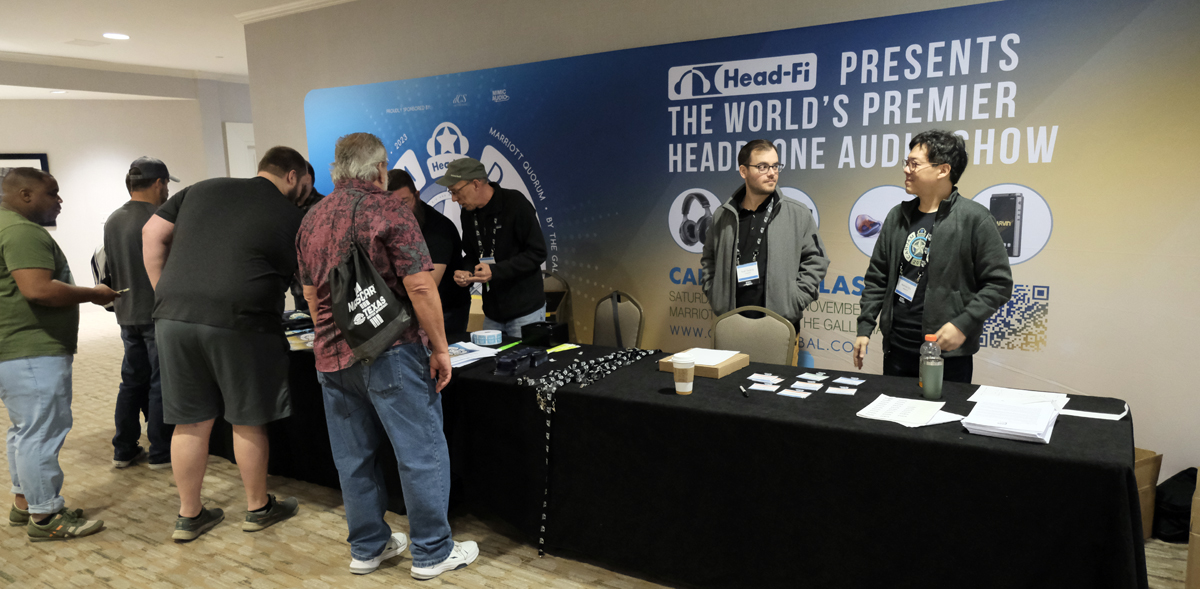 Though smaller than say CanJam SoCal 2023, CanJam Dallas 2023 was well-attended with every seat at every booth occupied for the full term of the show, not to mention a slurry of new product releases despite SoCal being only a month ago, and everyone was happy and had a good time, which means that we can mark down CanJam Dallas 2023 as an absolute success as a first year con.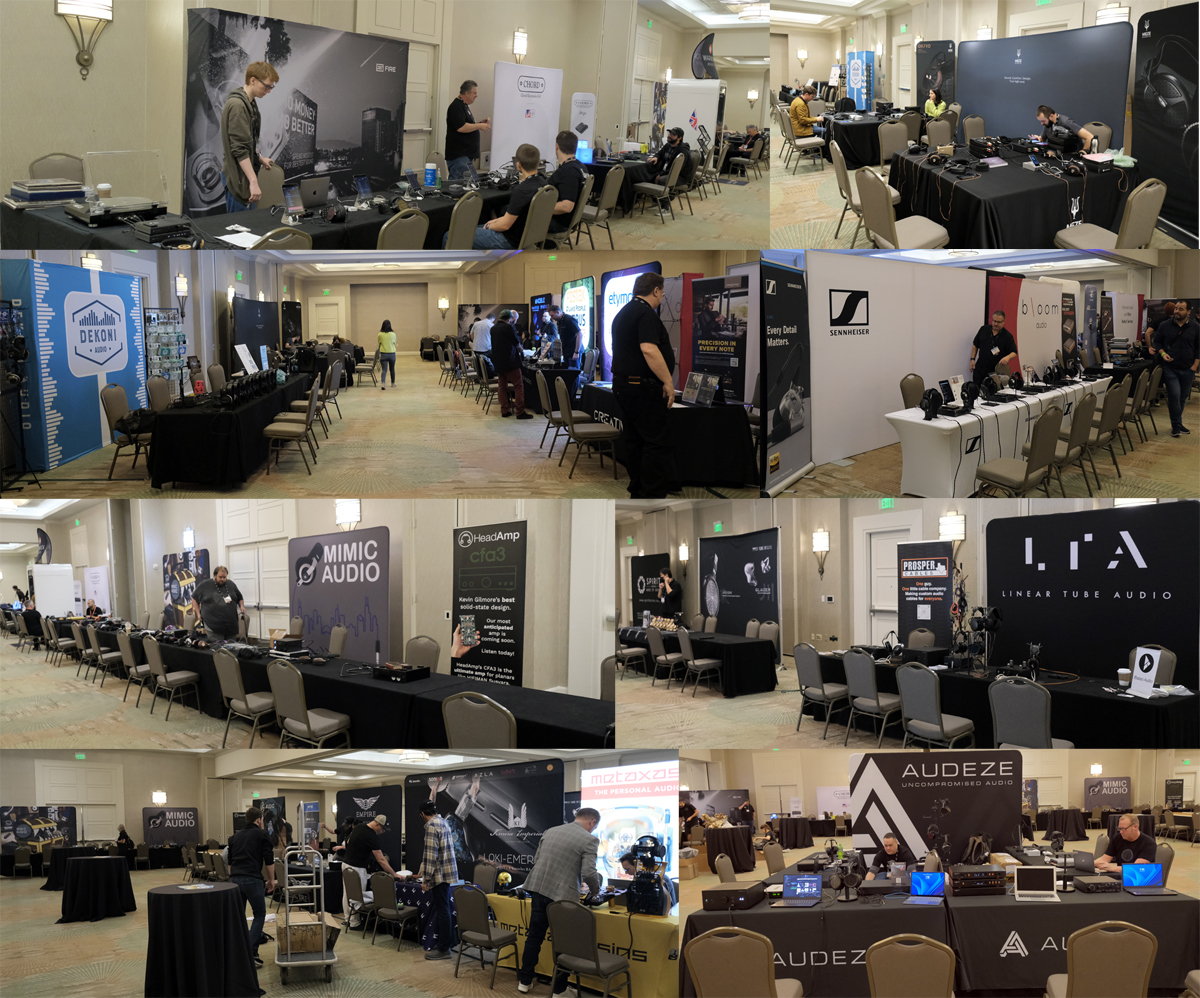 NOBLE Audio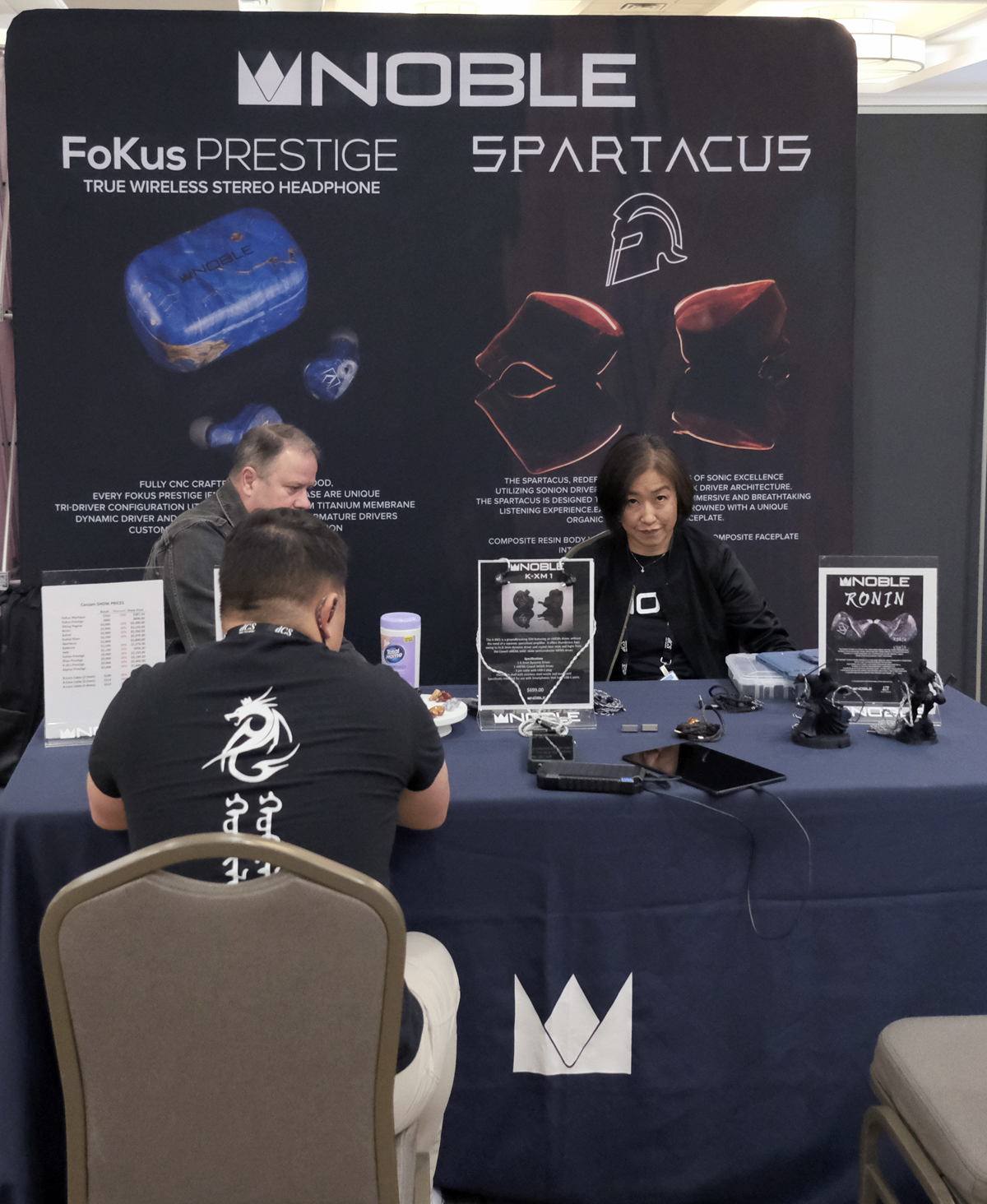 On the tail of the launch of the epic new NOBLE Audio SPARTACUS IEM ($1,799), which floored me with its exceptional tight and deep subsonic bass thanks to dual Sonion bone conductors and driver complement rounded out with four Sonion Balanced Armature Drivers (1 Ultra High, 1 Mid-Bass, 2 Bass & Ultra-Bass), last month, NOBLE debuted a brand new offering this month in the form of the NOBLE Audio K-XM 1 ($699) which features a completely new driver technology, the world's first solid-state driver the xMEMS Cowell MEMS driver which is backed up by an 8.3mm Dynamic Driver. The cable offers a USB-C connection as special amplification is required for the xMEMS driver which is built into the IEM. At the end of the show, I attended a seminar on this exciting new technology which offers speed and precision in the time domain which almost requires a new lexicon of terms when describing sound.
Another amazing NOBLE product whose demand is currently outstripping production is the wonderful NOBLE Audio FoKus Prestige True Wireless IEM($599) which I plan to review later this month.
Something else that caught my eye, though they have been offering it for a while was the NOBLE Audio ddHiFi TC44Pro Portable Inline DAC/Amp ($79), which designed to plug directly into your phone (both USB-C and Lightening connections are available) is incredibly small despite having a 4.4mm Pentaconn connector.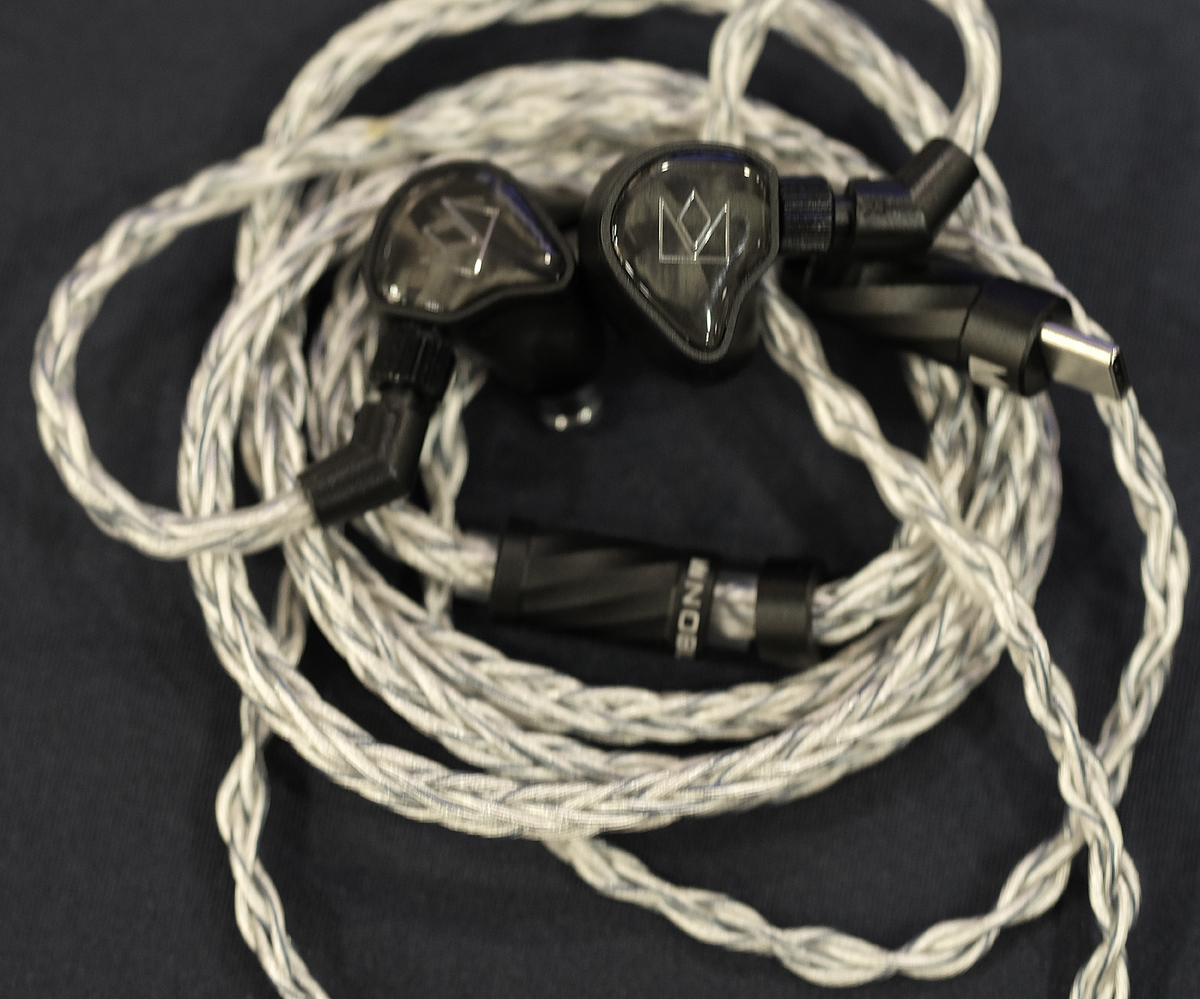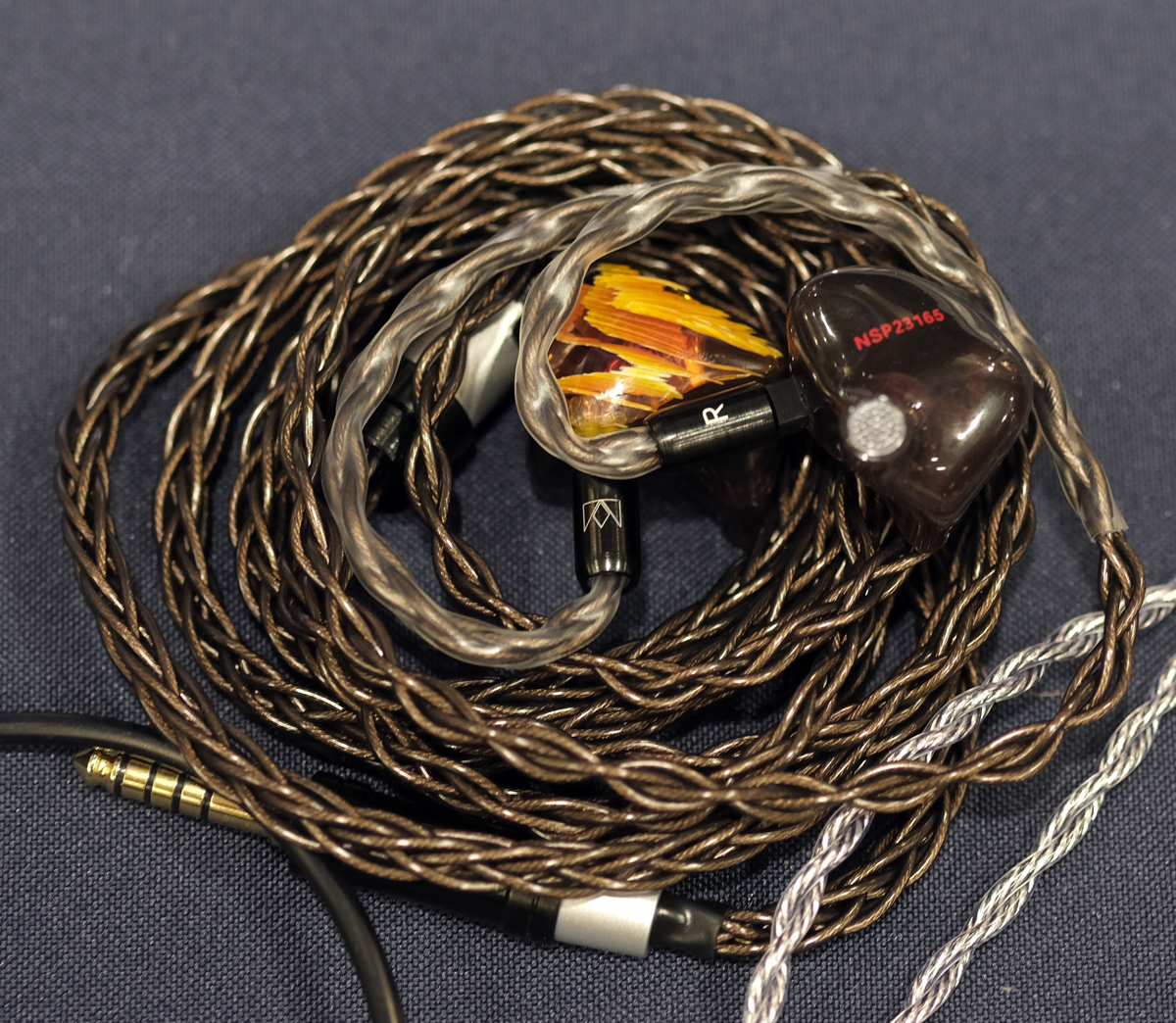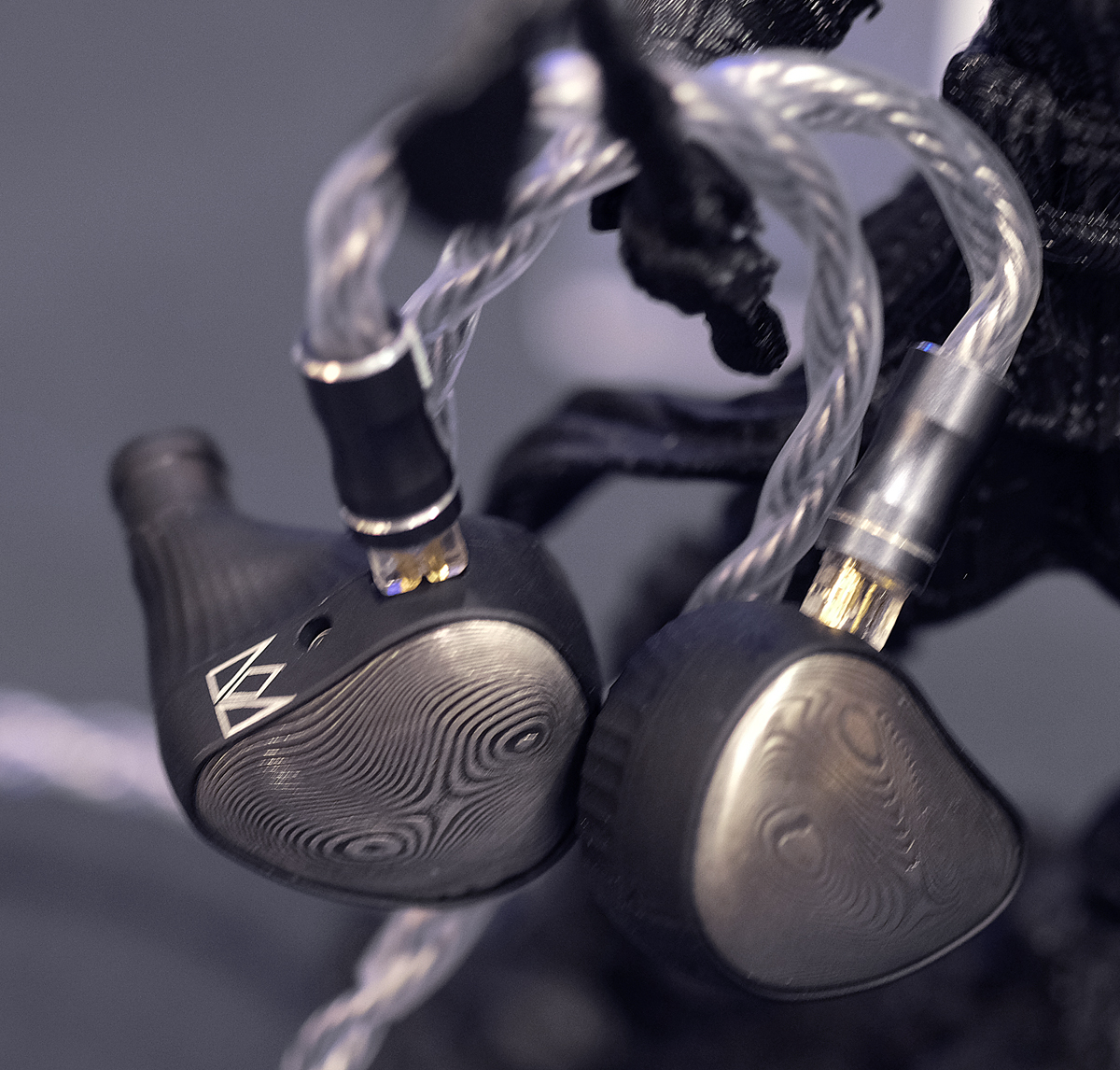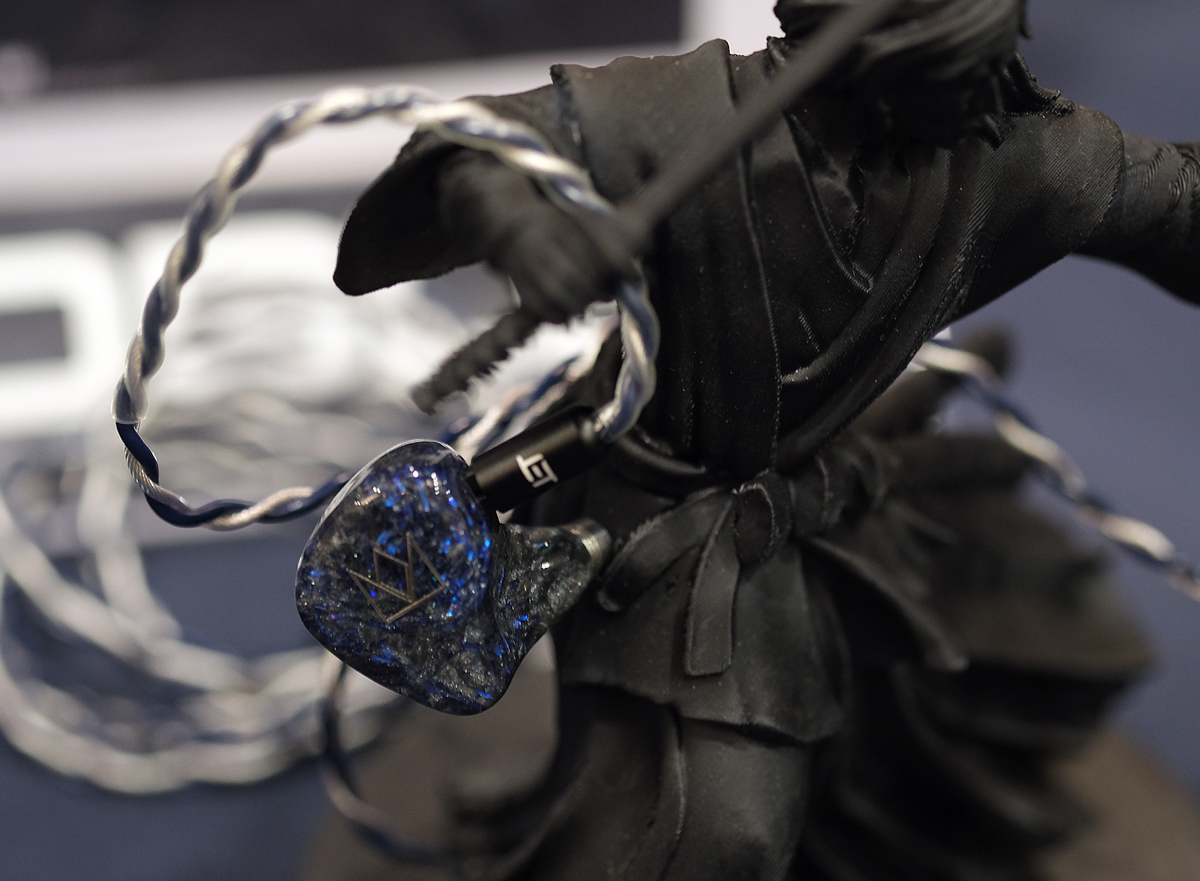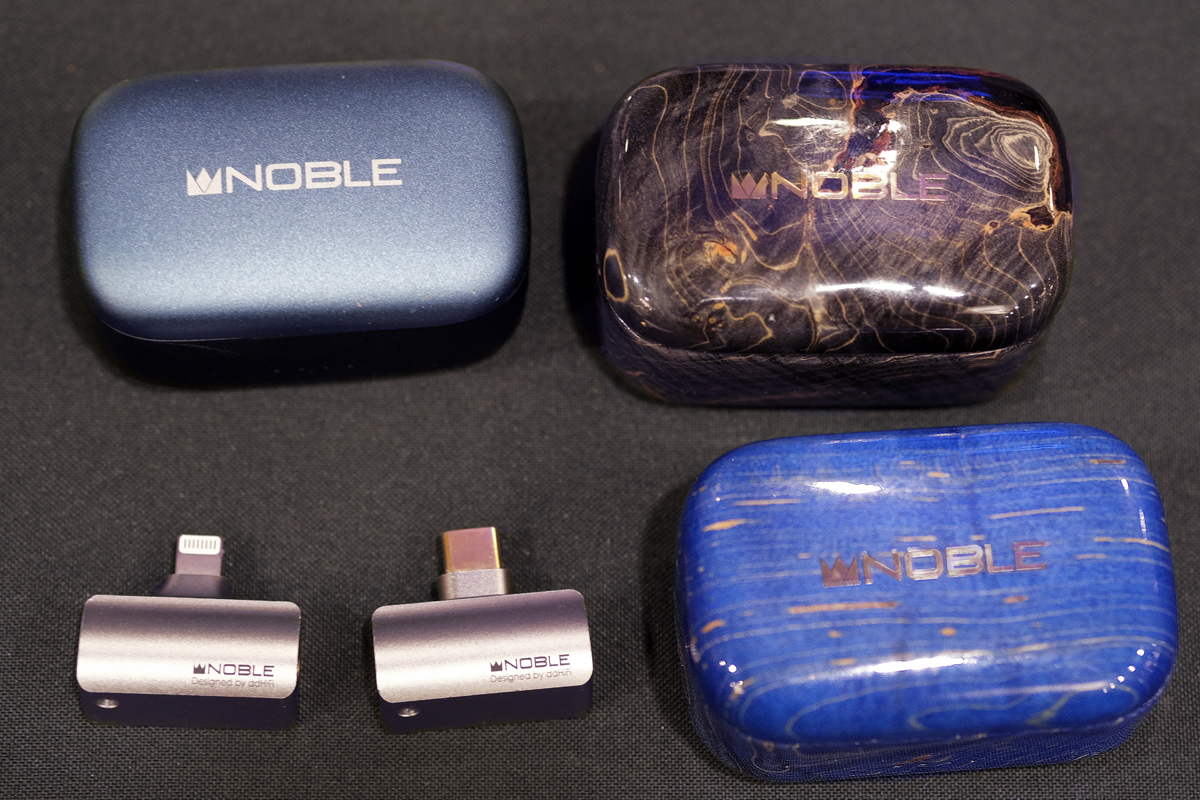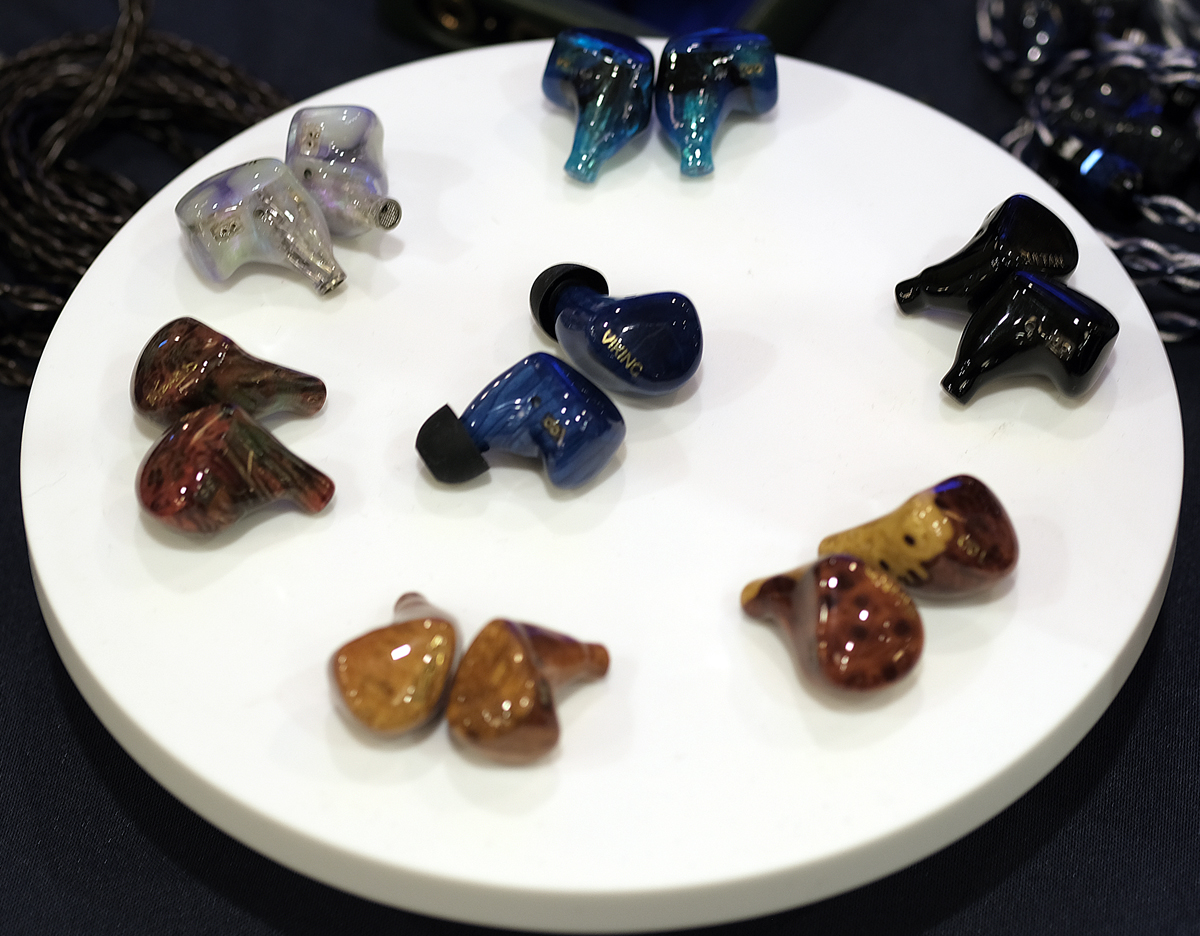 etymotic / WESTONE AUDIO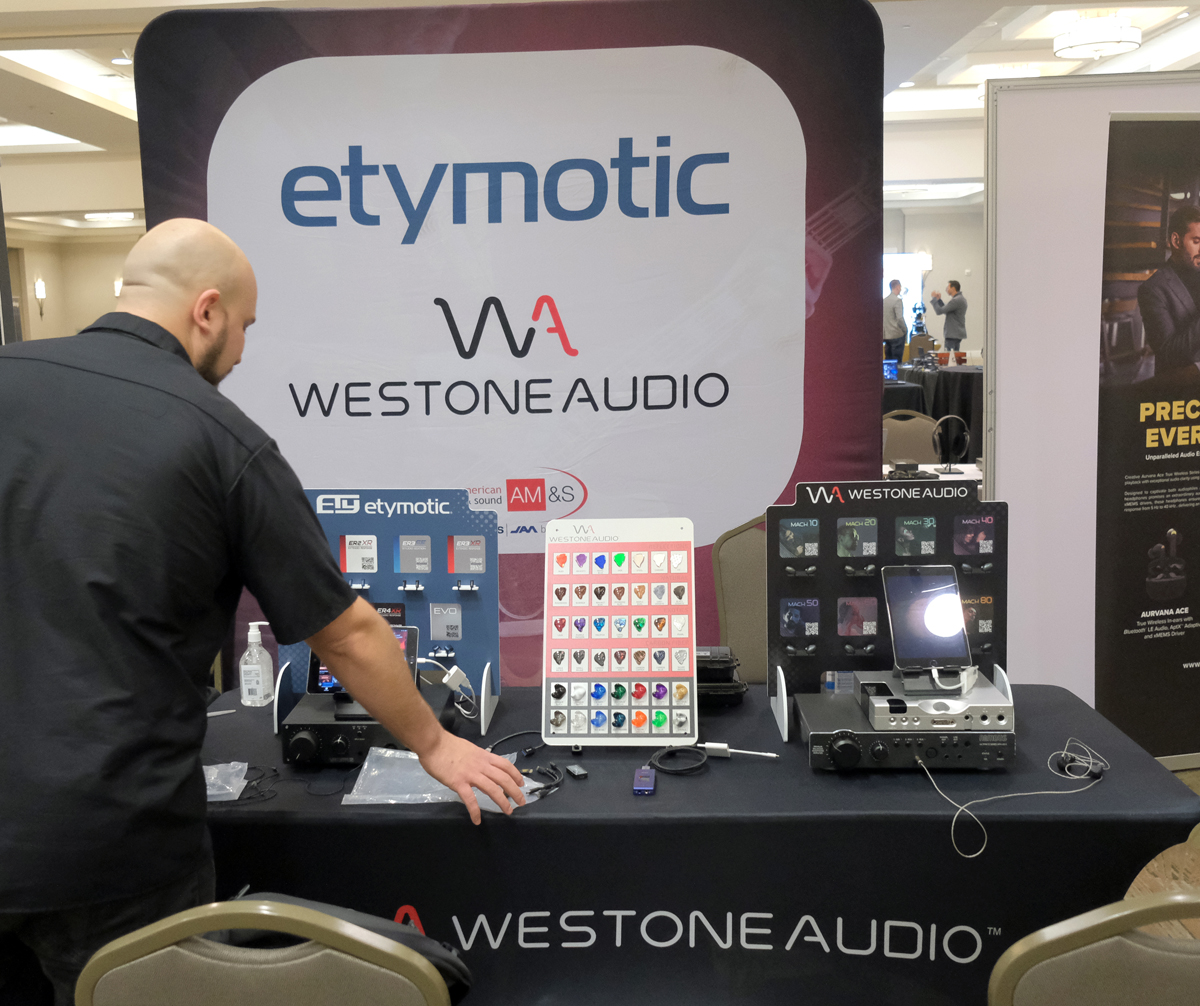 Westone Audio and etymotic were showing their full lines of IEMs including the WESTONE AUDIO MACH series that emulates their professional audio CIEMs in sonic characteristics which were reviewed by Headphone.Guru, HERE, HERE, and HERE. They were excited to show a pair of WESTONE AUDIO MACH 60 IEMs with iFi Go Pod True Wireless Receivers ($999 special bundle price). WESTONE AUDIO also had a magnetic display with all of their custom designs.
On the etymotic side of things along with their full line of single BA studio IEMs was the etymotic EVO multi-driver IEM ($499) designed for the audiophile who wants that studio sound.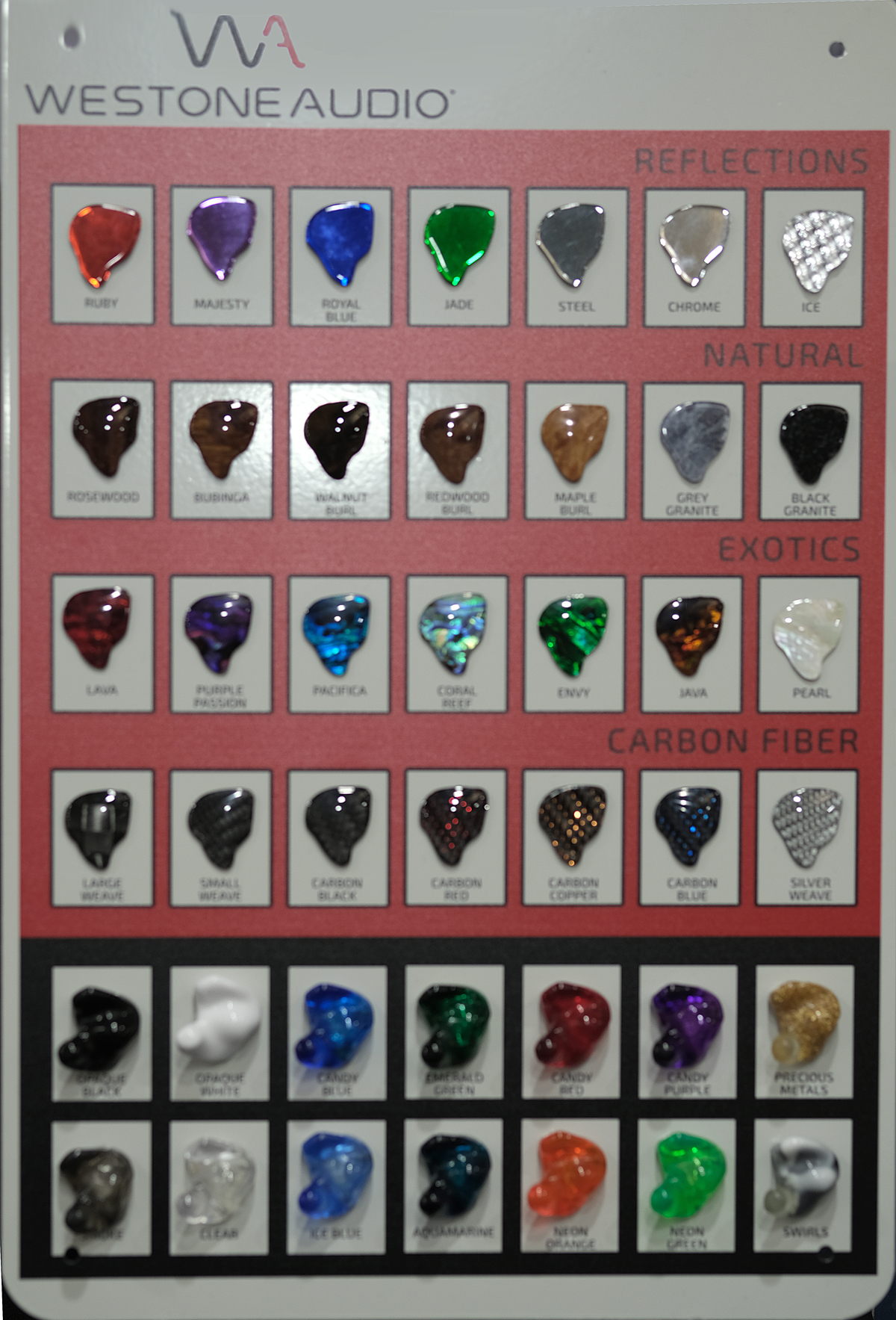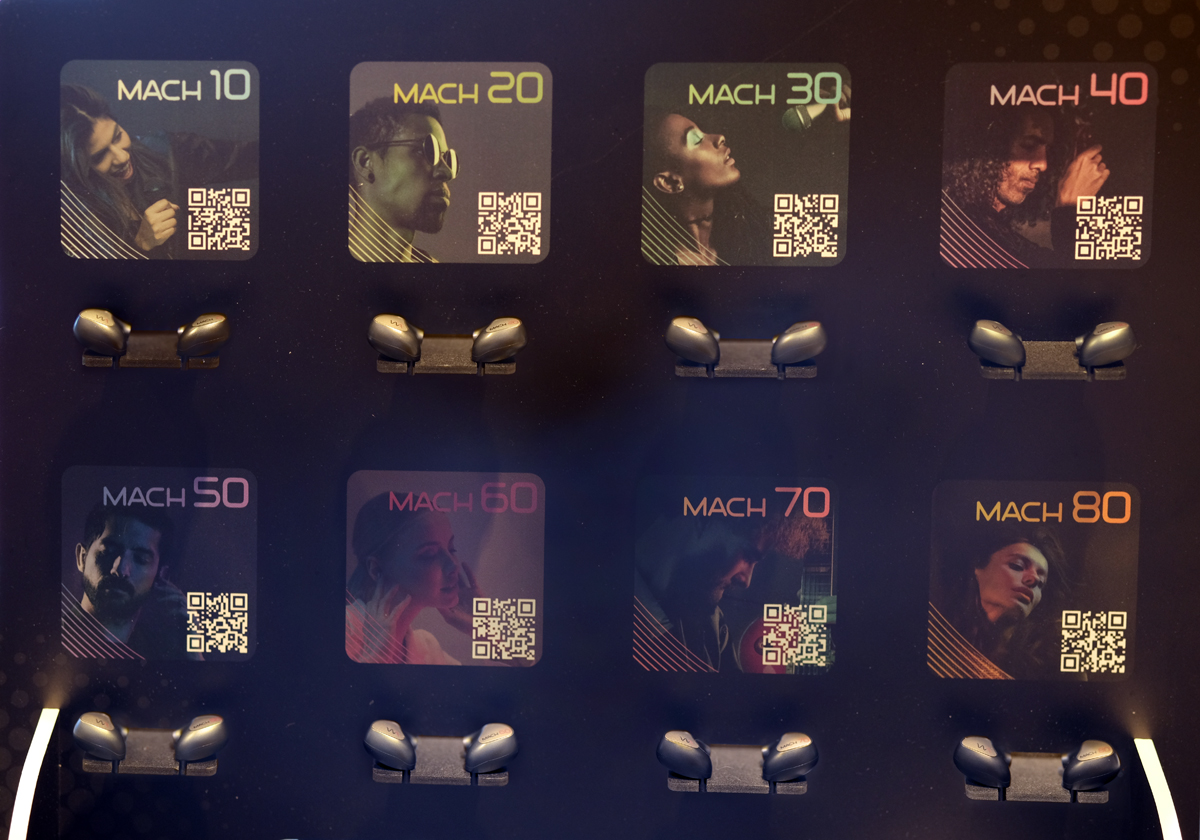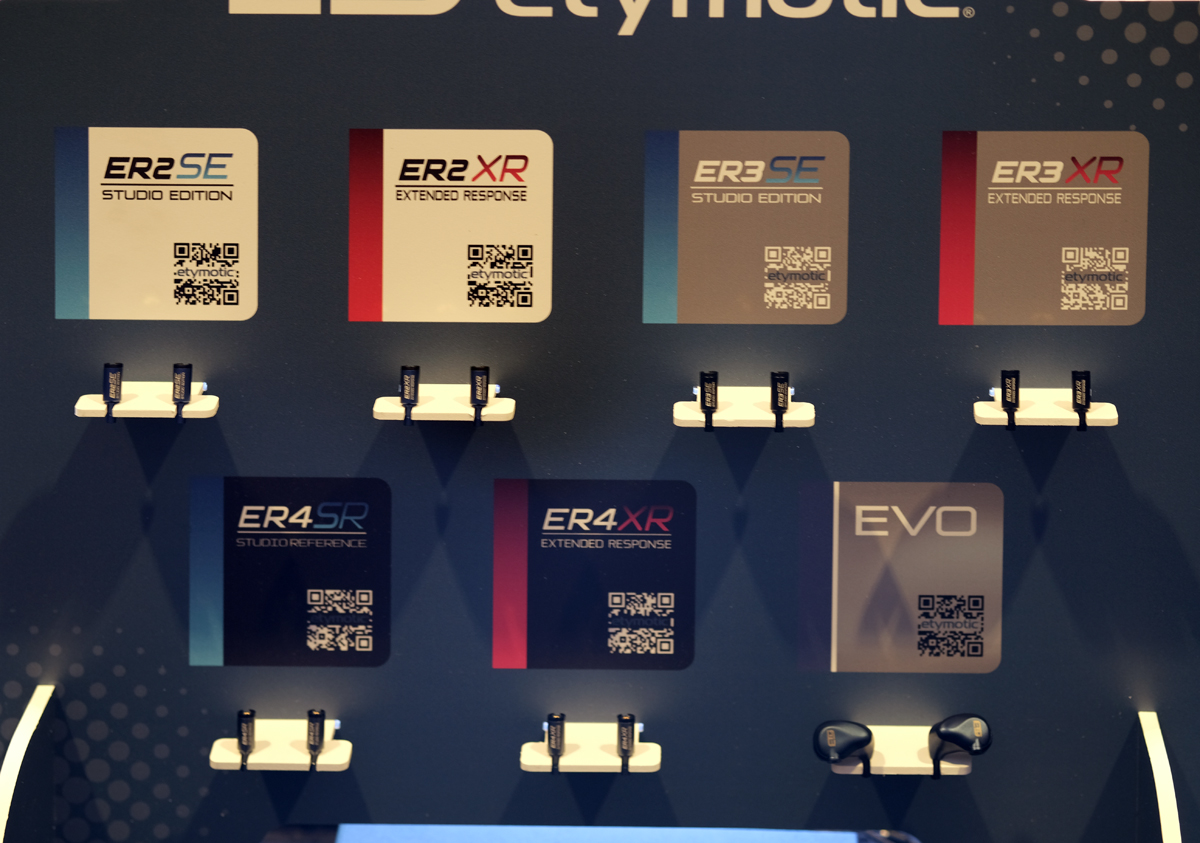 dCS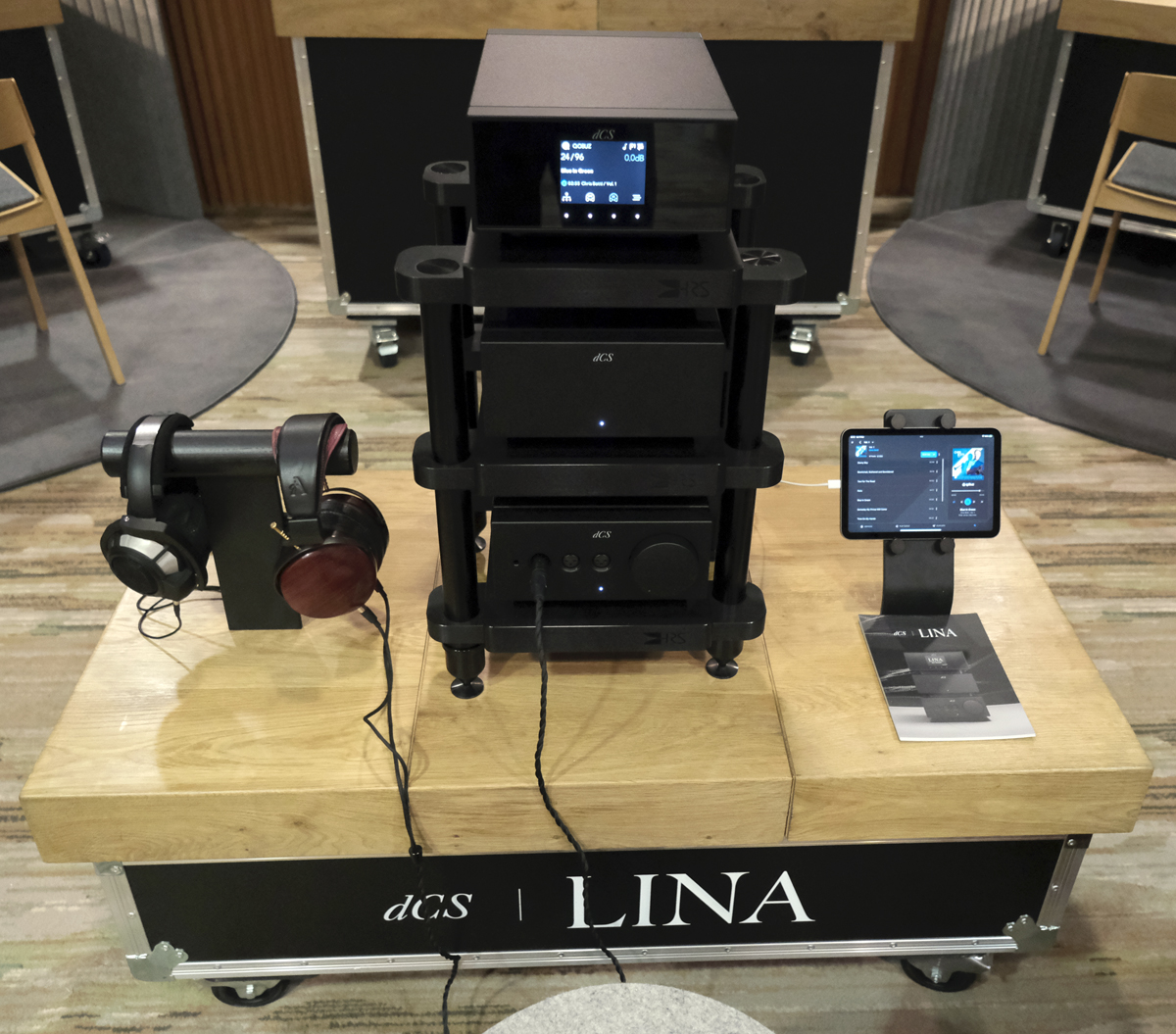 The undisputed master of Digital to Analog Converters, dCS was on hand with their epic dCS LINA system ($31,150) in a dedicated listening room, as well as the dCS Bartók APEX DAC/Headphone Amplifier ($22,950) and as a special treat the dCS Rossini APEX DAC ($32,800) matched with a LINA Master Clock and LINA Headphone Amplifier. In a special display case, they were showing the folding circuit board from a dCS LINA DAC to show how they managed to get their DAC into such a small case.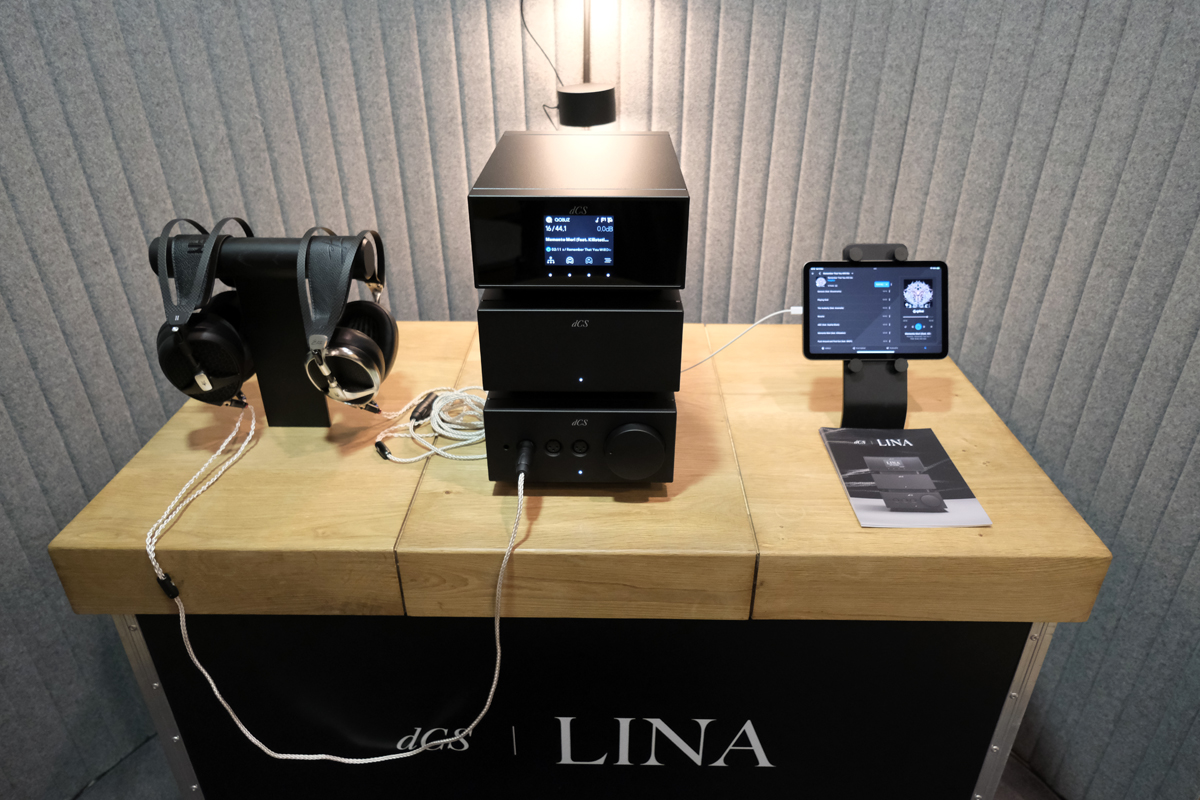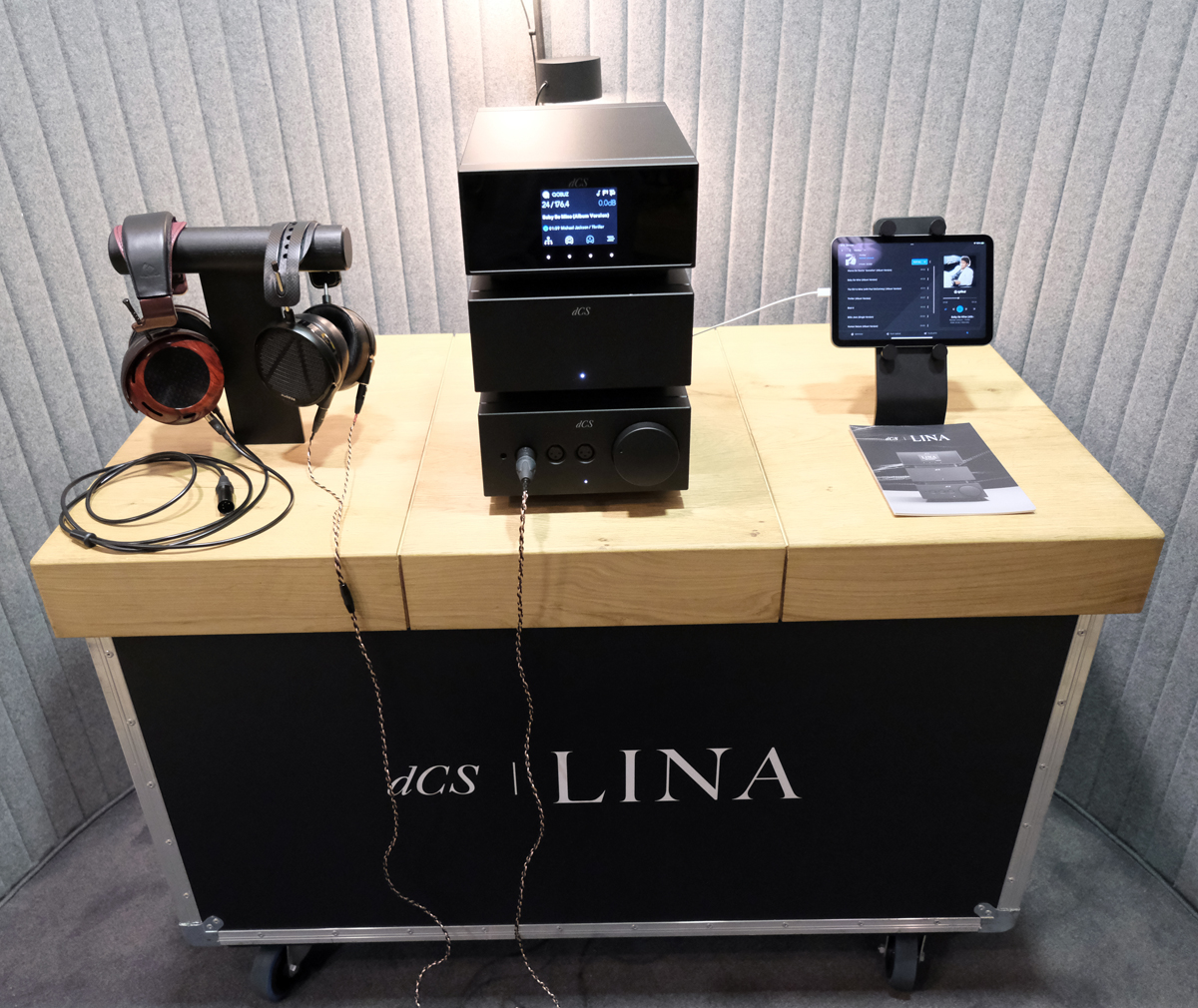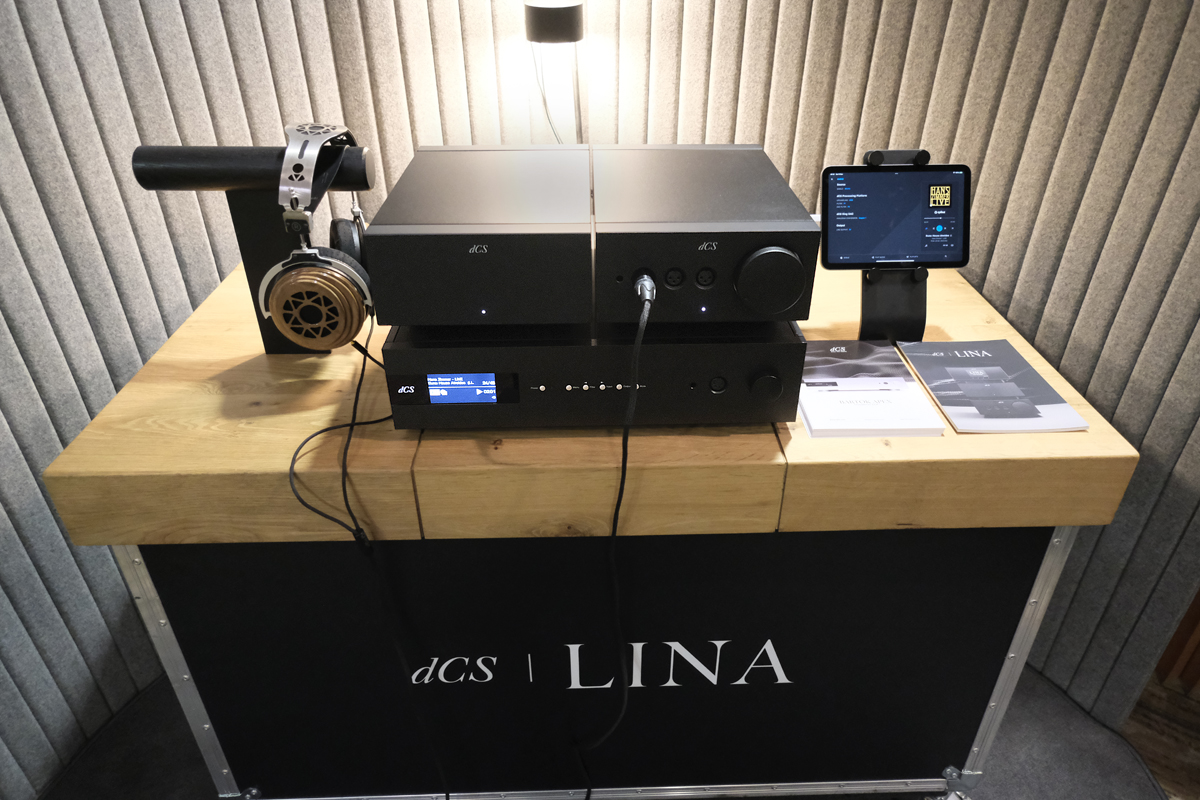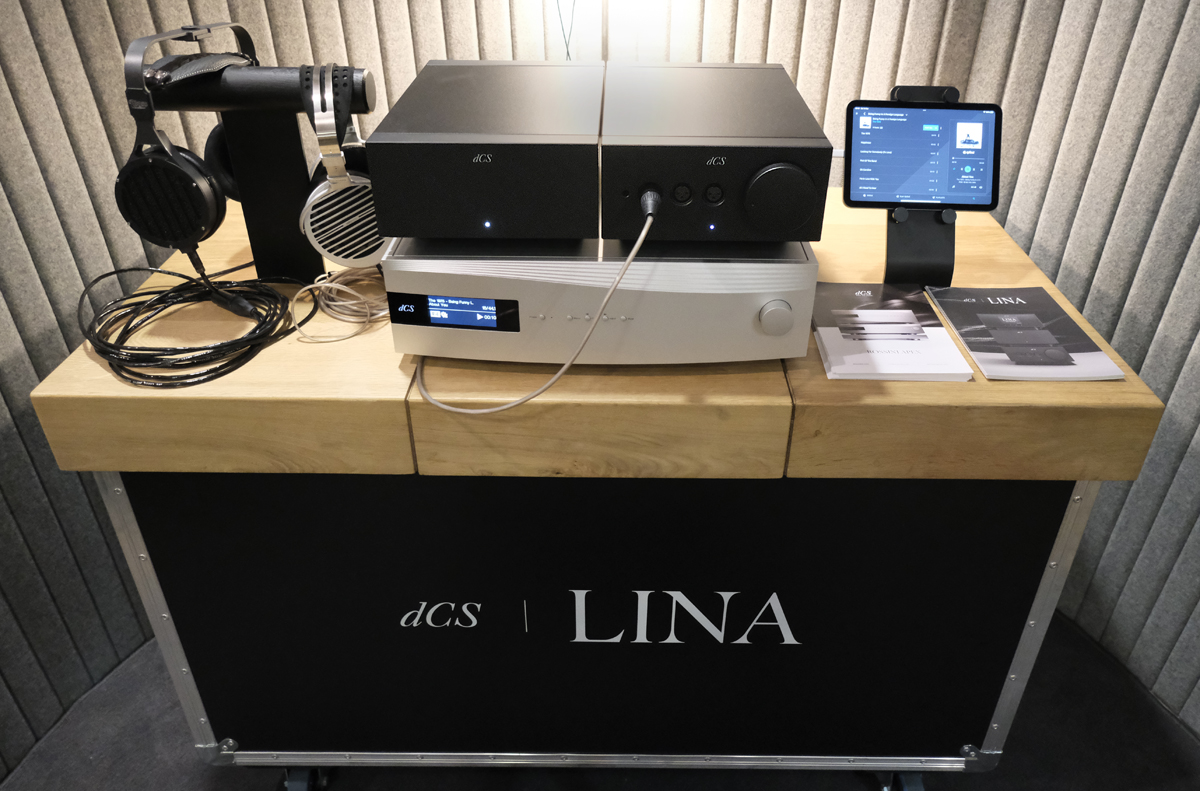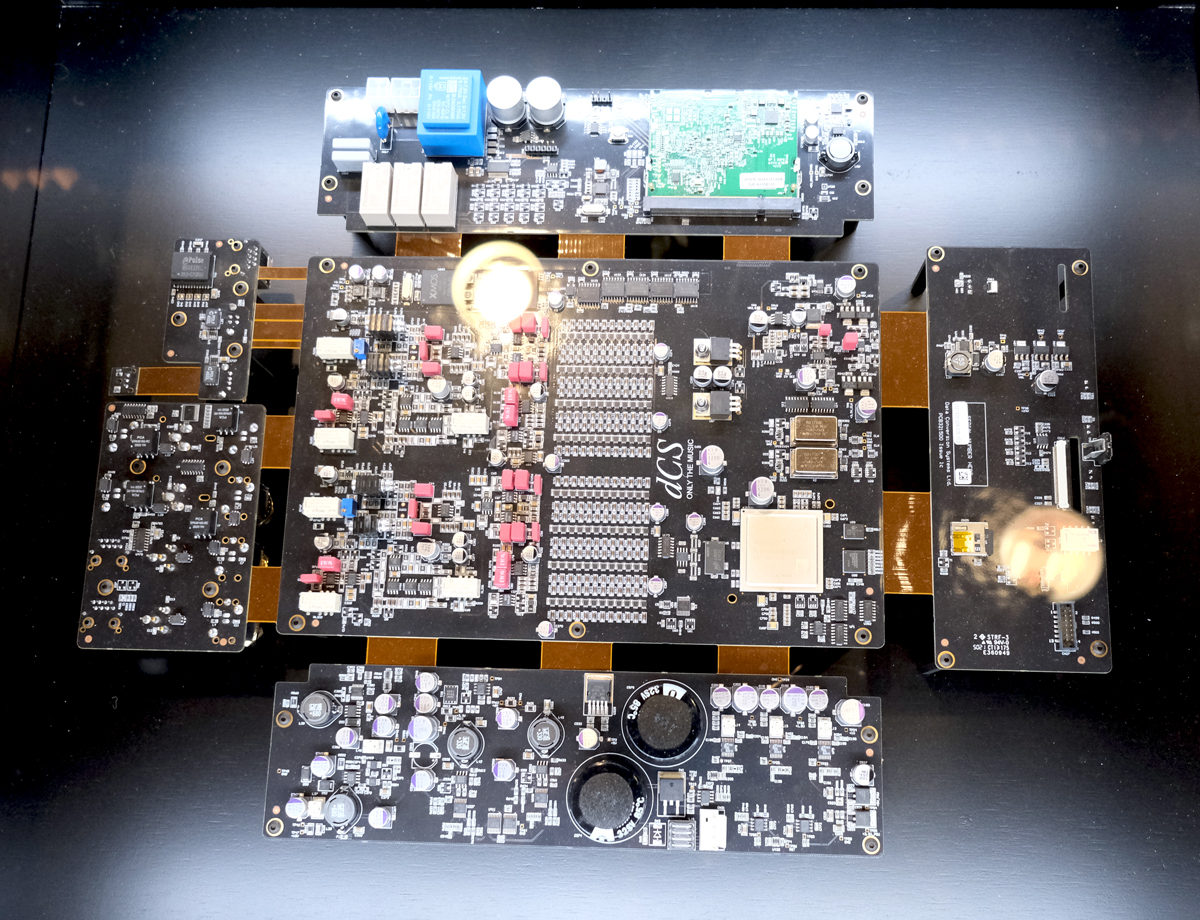 Schiit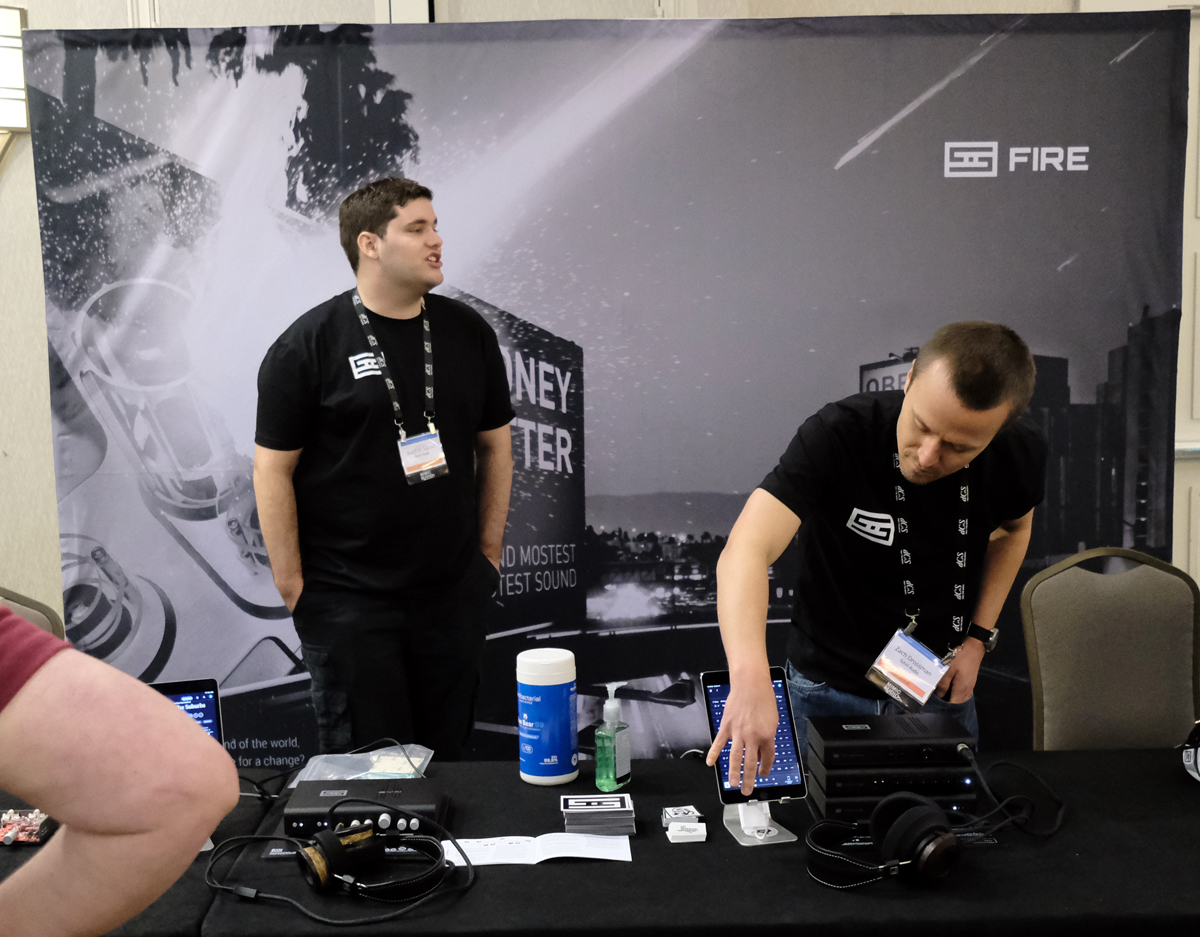 Schiit Audio was showing several new products from an updated version of the Schiit Audio Hel 2E Gaming Headphone Amplifier ($199) to the Schiit Audio Mjolnir 3 Class A Headphone Amp & Preamp ($1,199). But what was really exciting was a couple of brand new products the Schiit Audio Skoll Phono Preamp ($399) and the Schiit Audio Midgard Headphone Amplifier ($219).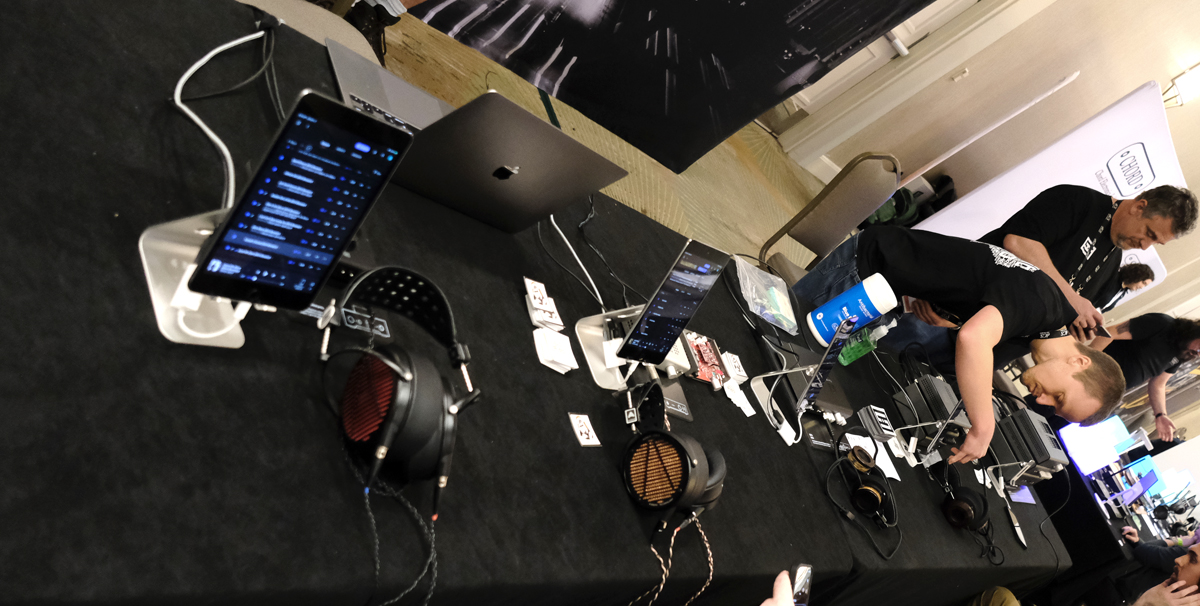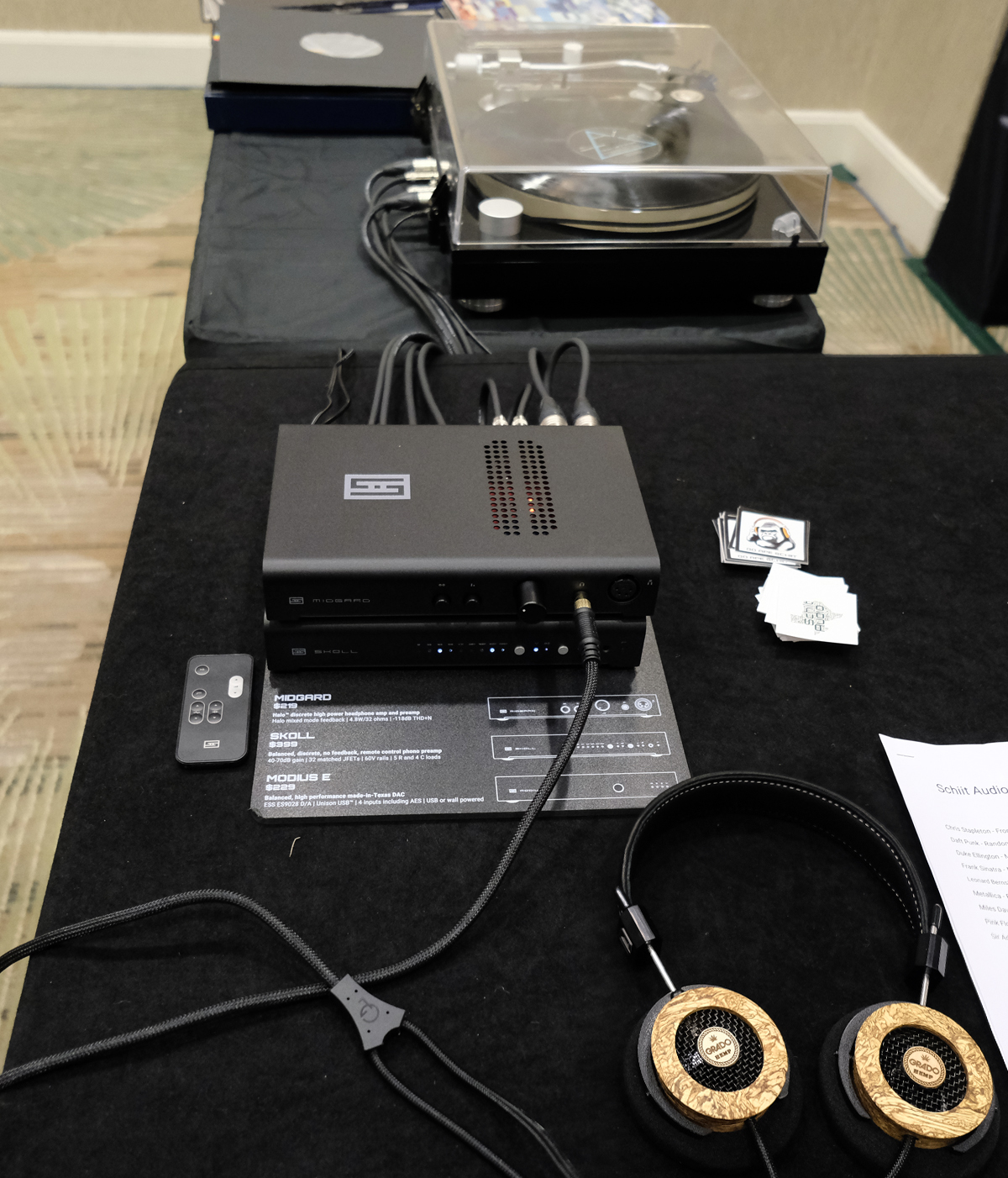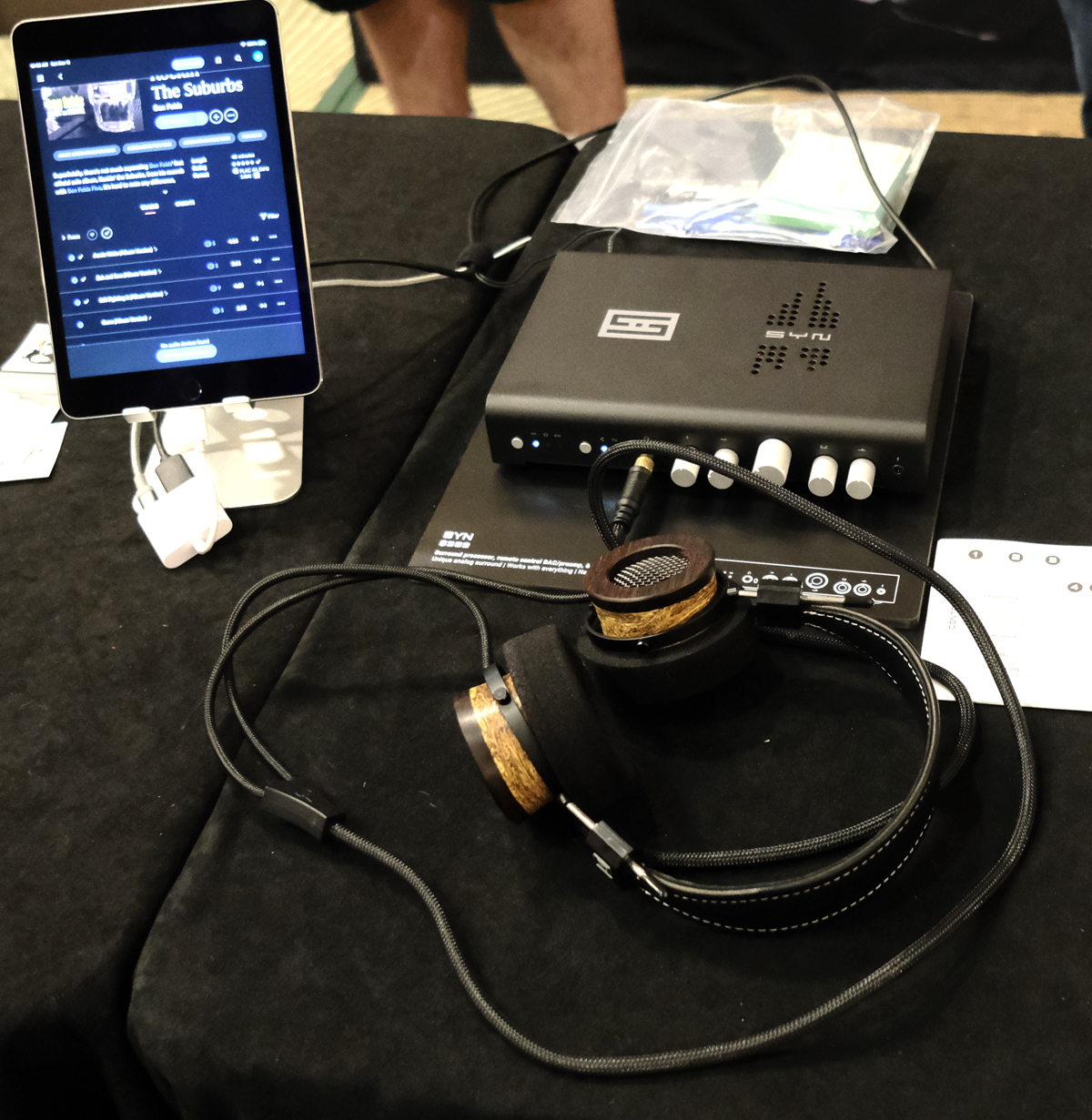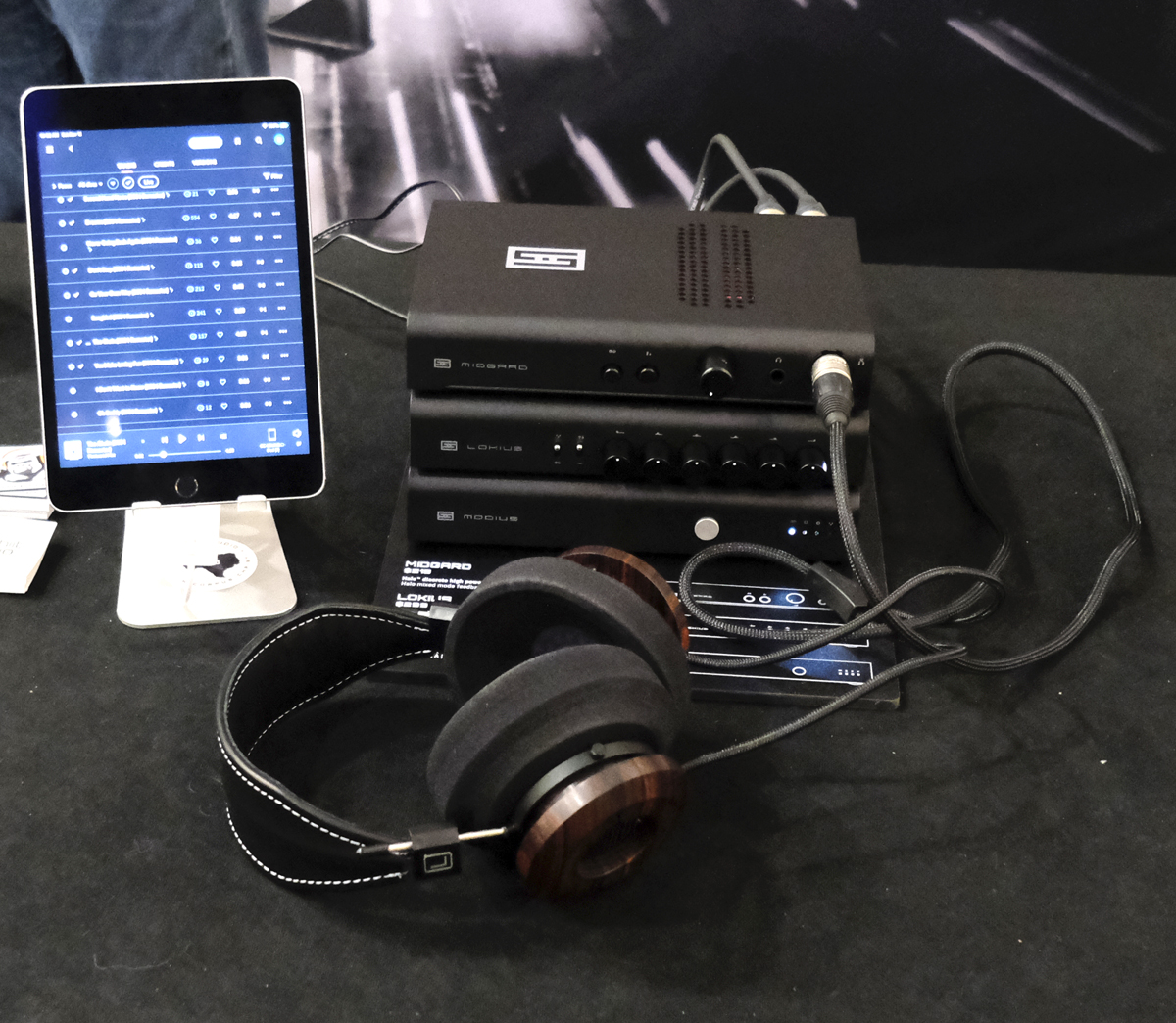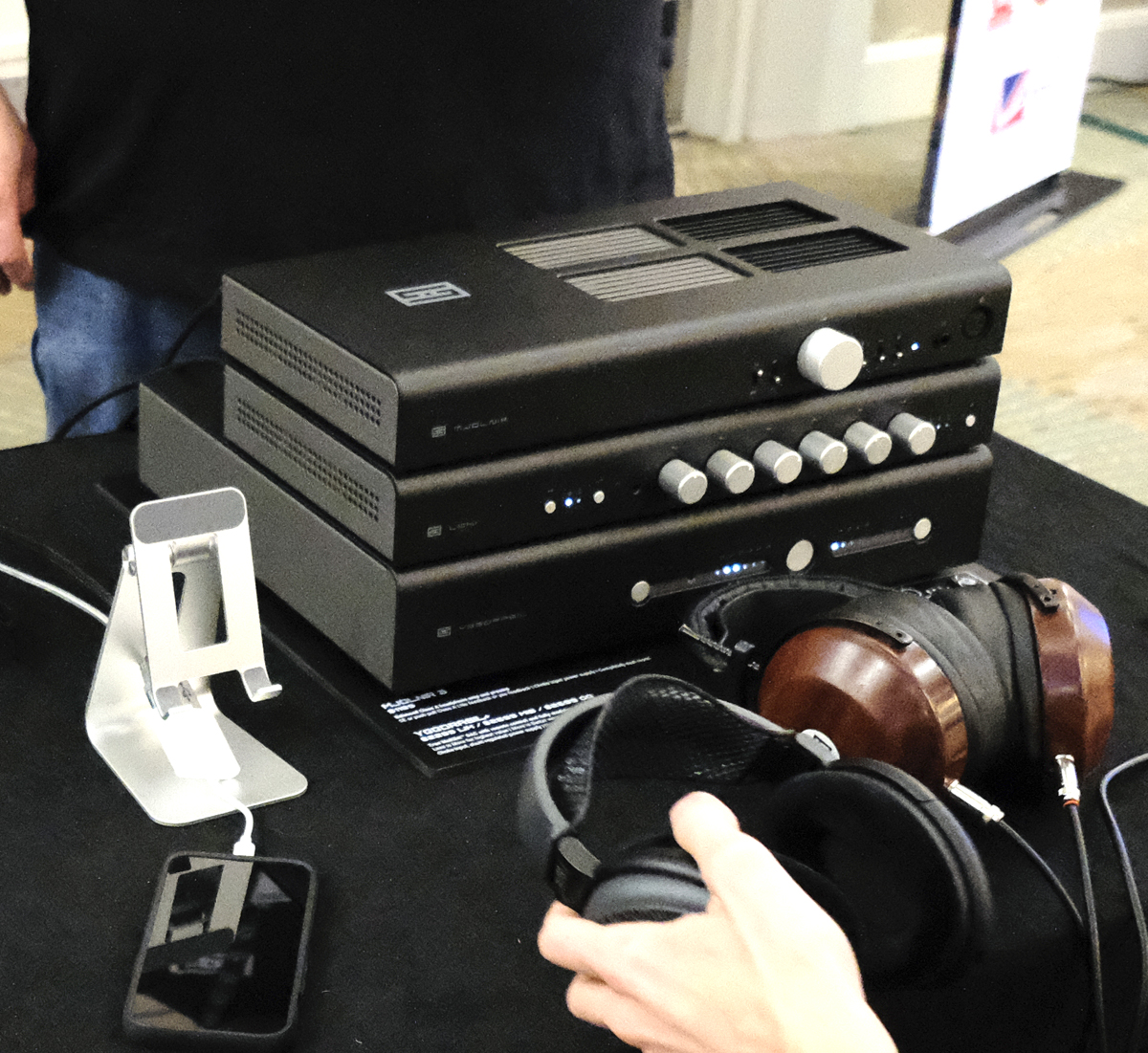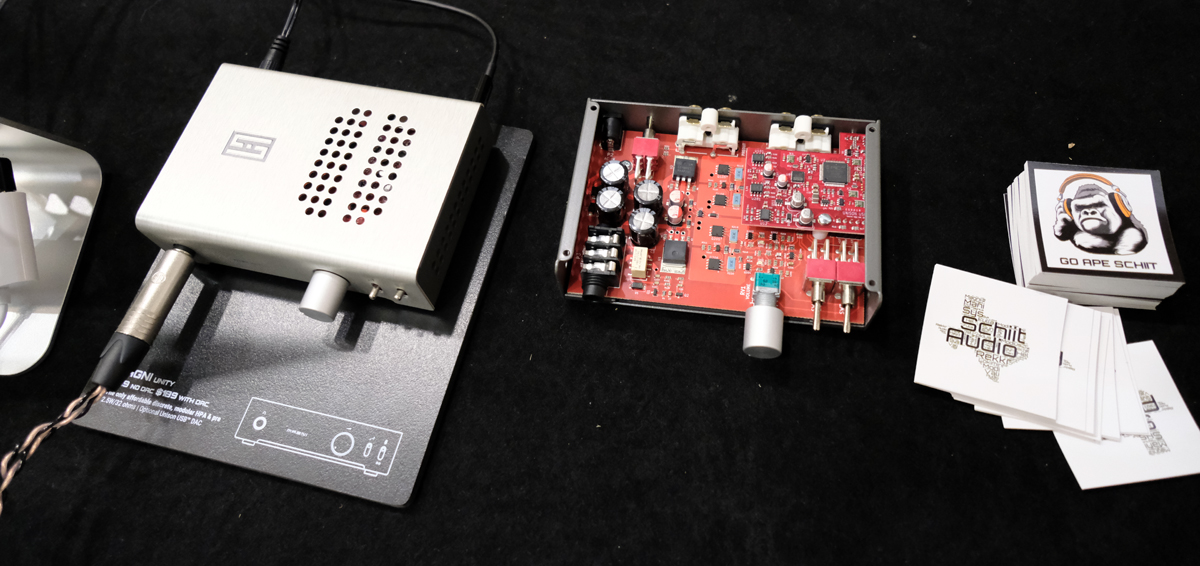 MEZE AUDIO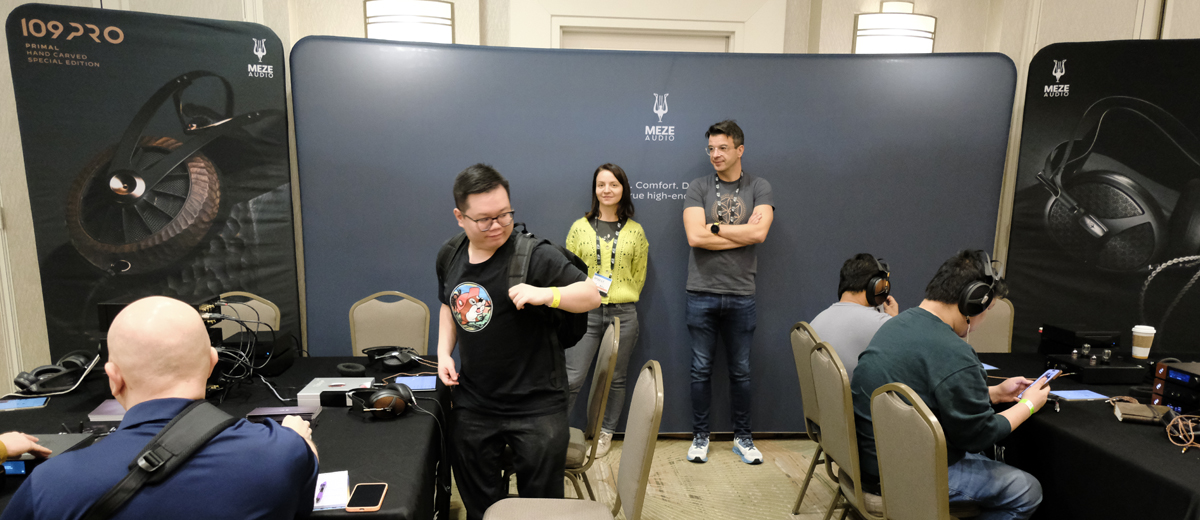 MEZE AUDIO was celebrating the launch of their new MEZE AUDIO Empyrean II Rinaro Isodynamic Hybrid Array Headphone ($2,999) which has an improved sonic profile that differs greatly from previous efforts. Their new MEZE AUDIO 109 Pro Primal Dynamic Headphone($999) which features walnut ear cup frames chiseled groove by groove and delicately sanded to ensure the smoothest feel, before having a coat of linseed oil applied was also on hand fresh from last month's debut.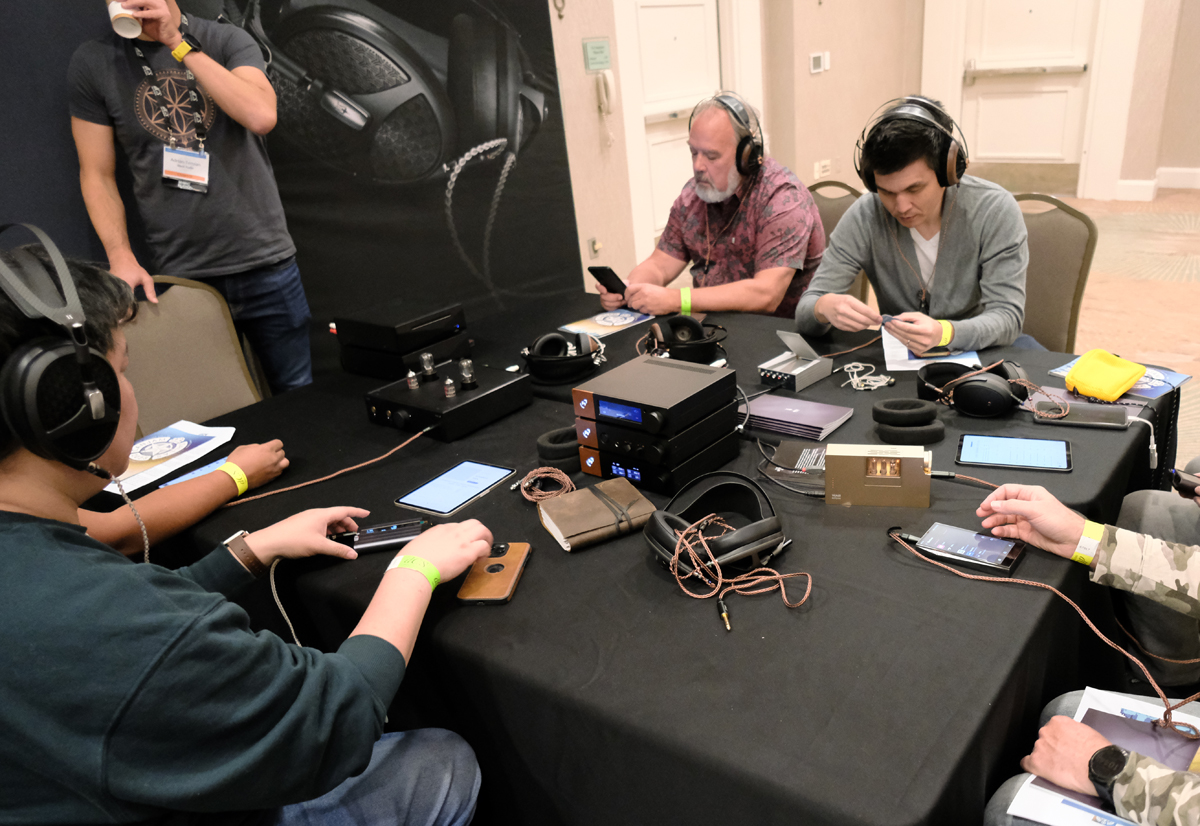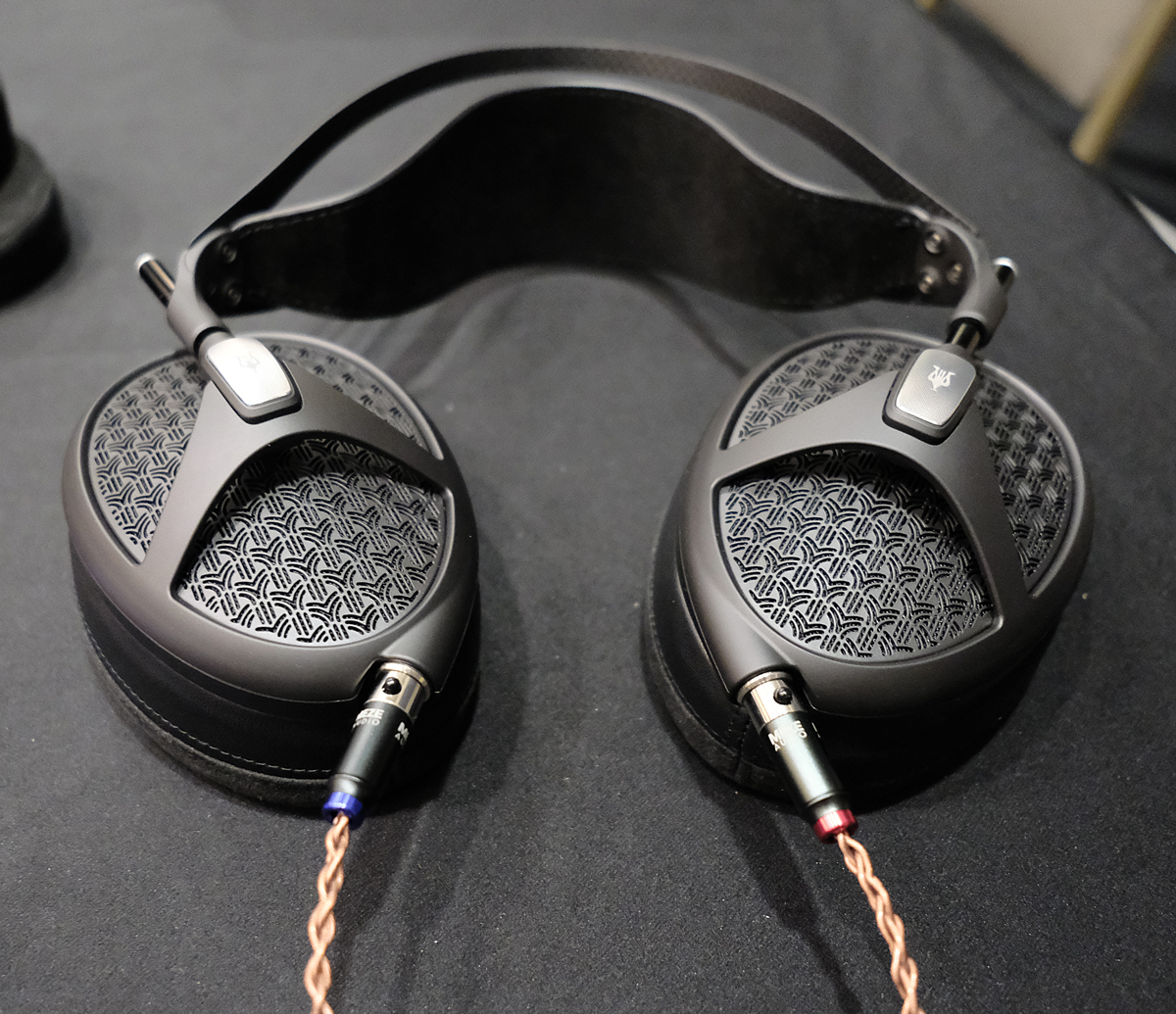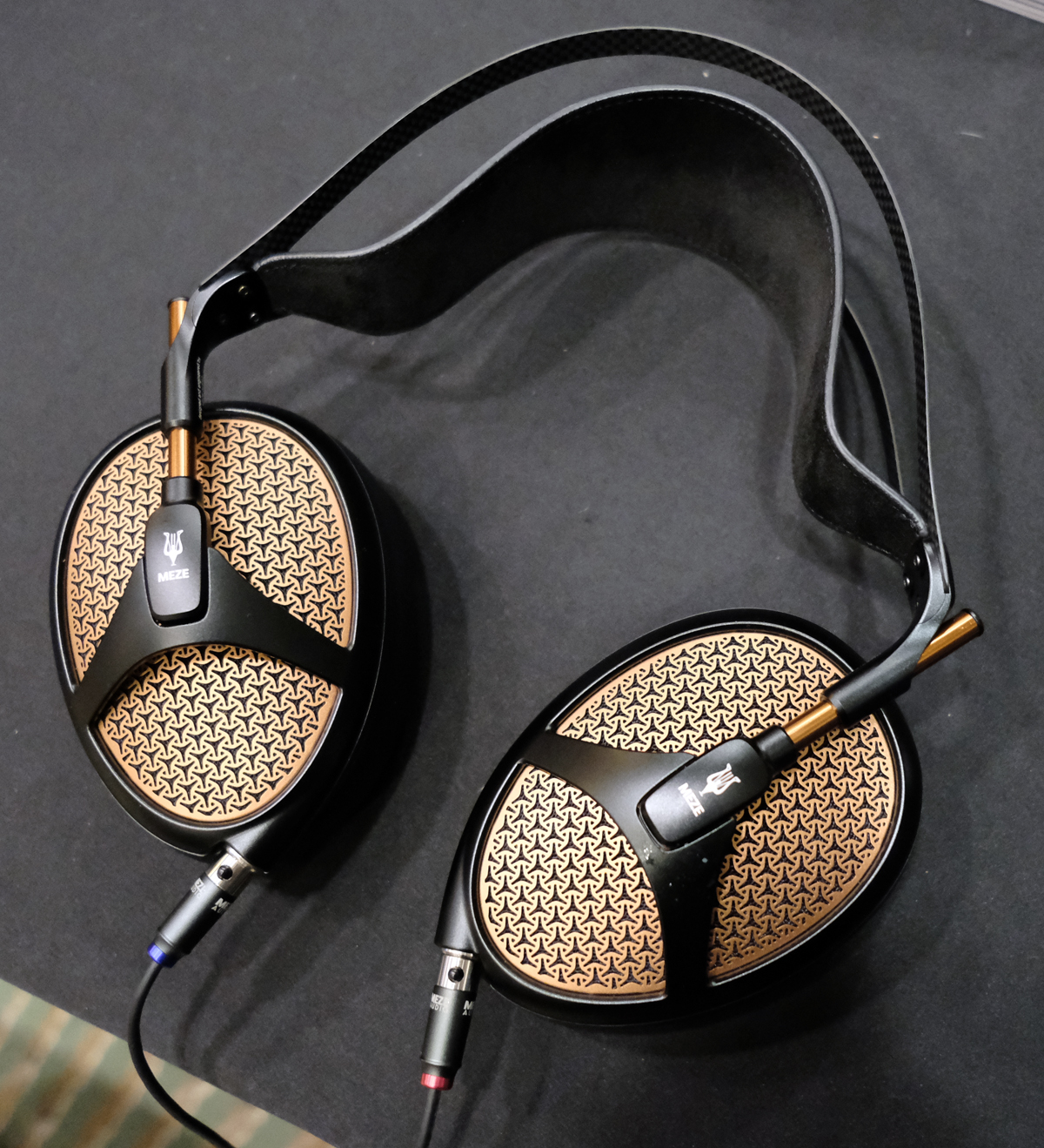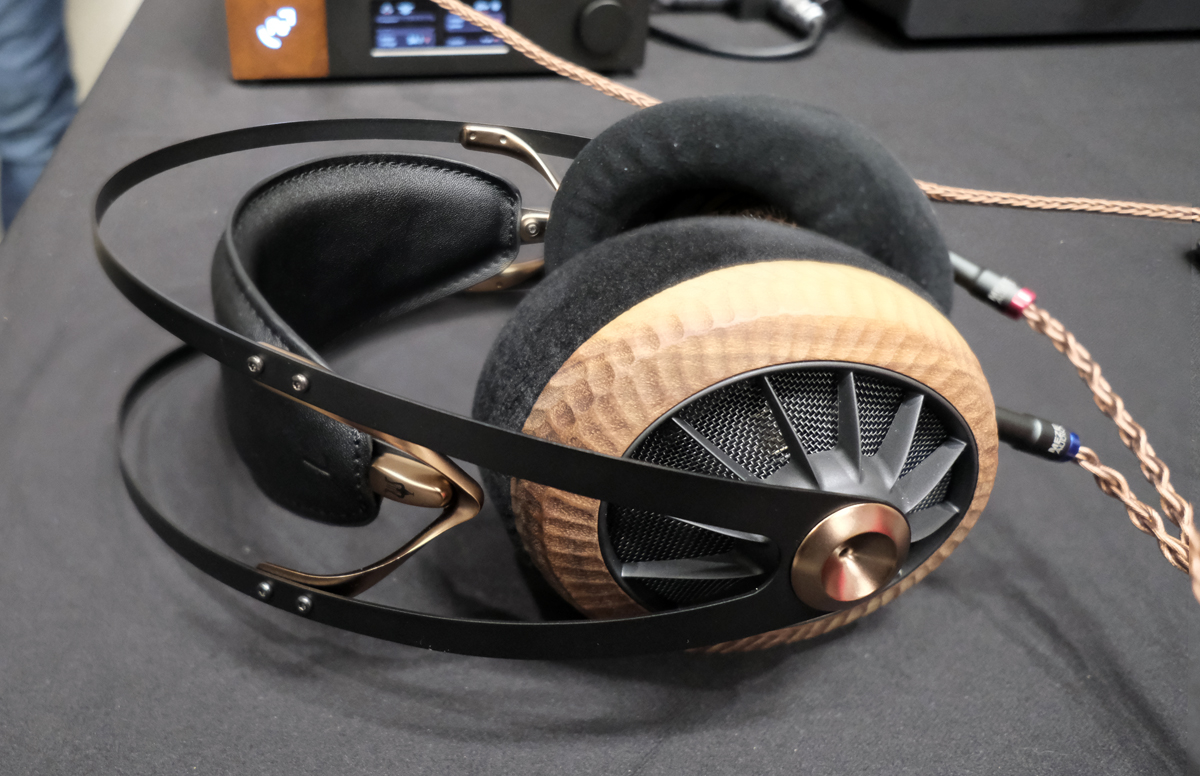 AUDEZE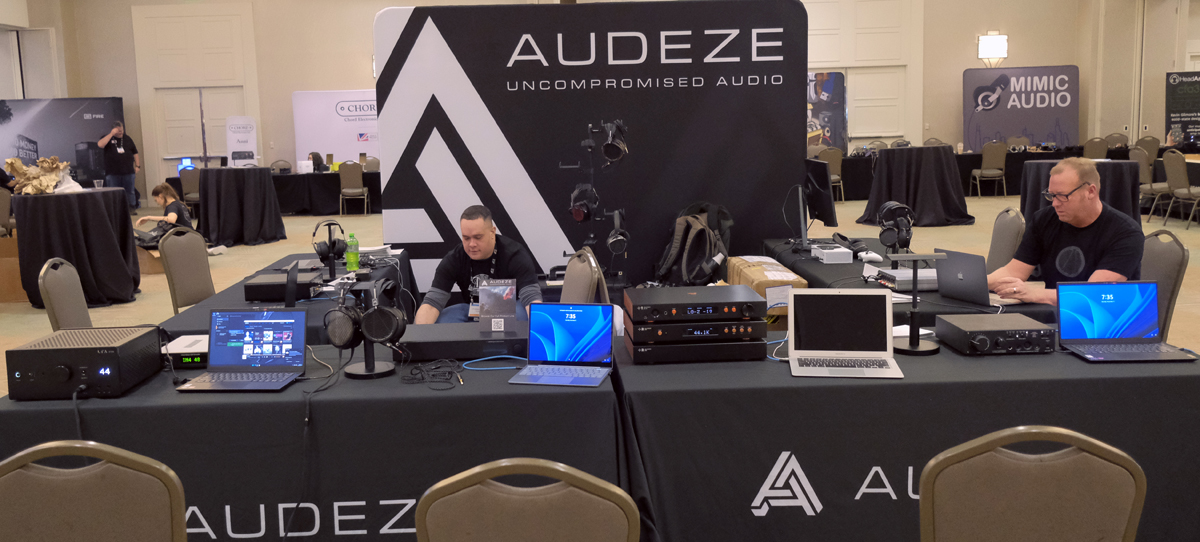 A great deal of focus at the AUDEZE booth was on their new AUDEZE MM-100 Professional Headphone ($399), and for good reason, the sound quality was 90% of that of the AUDEZE MM-500 Professional Headphone ($1,699) at less than a quarter of the price. As usual, Audeze had their full line of headphones available for audition including the AUDEZE Maxwell Wireless Gaming Headset ($299 – comes in versions for either XBOX or PlayStation), and the AUDEZE LCD-GX Open-Back Gaming Headset ($899).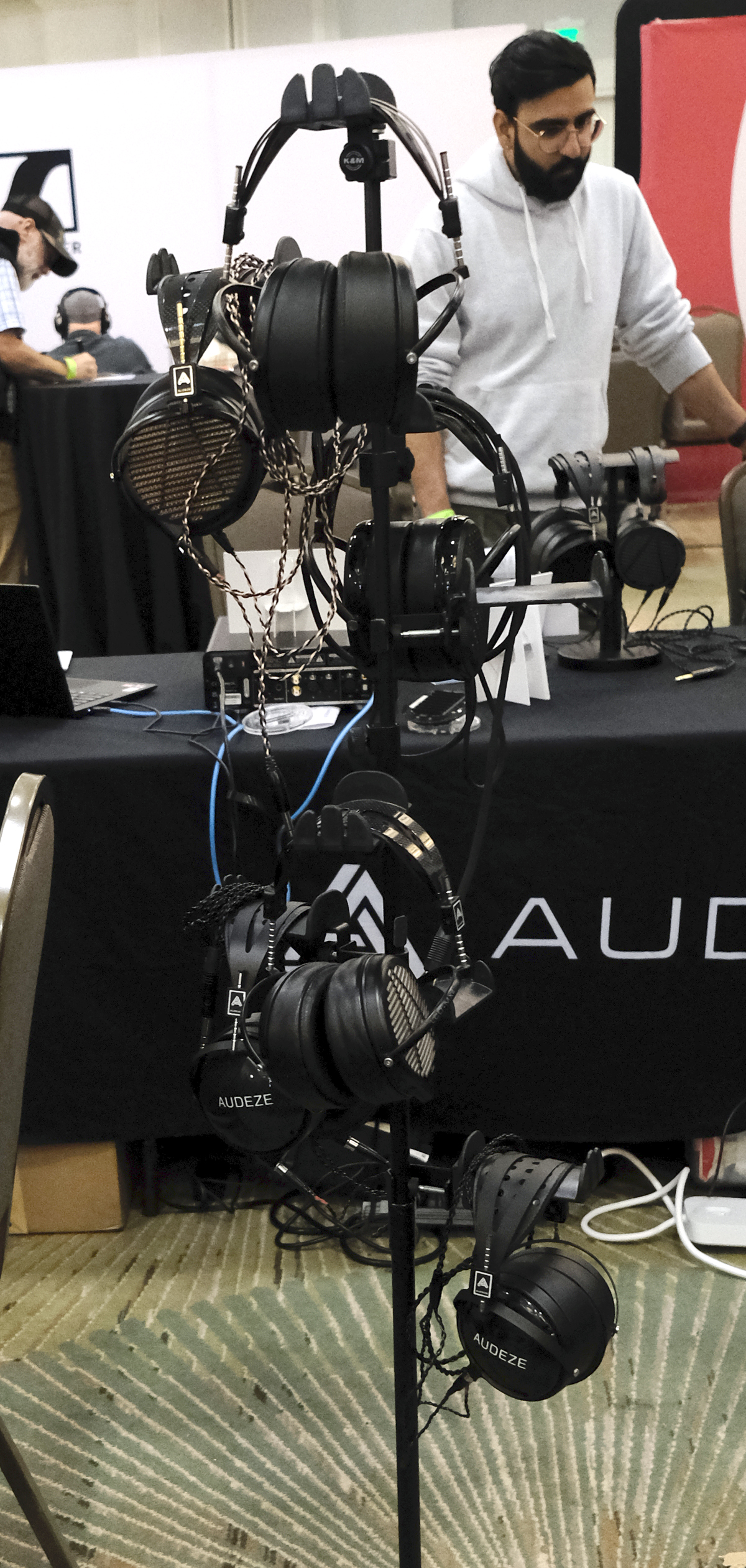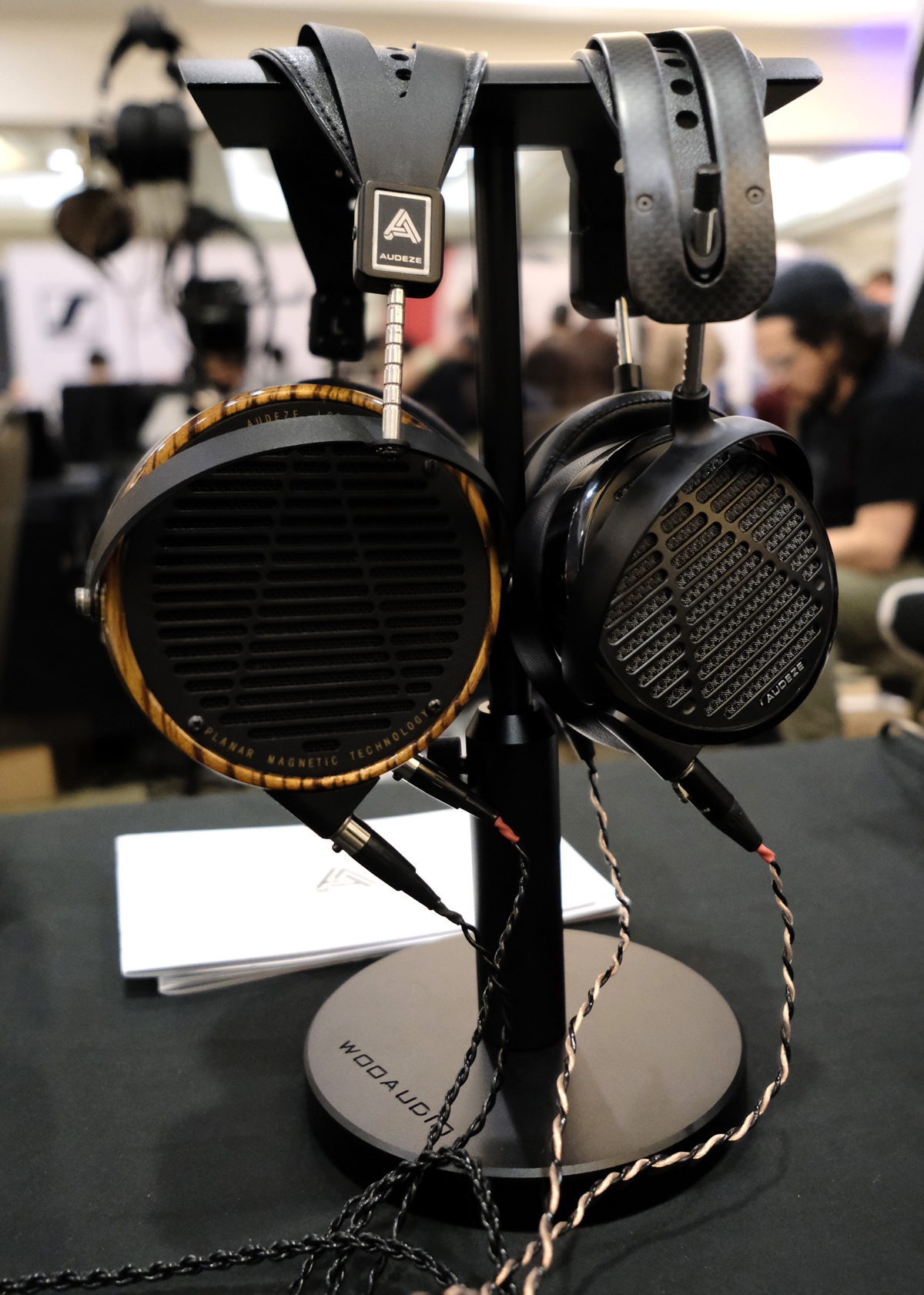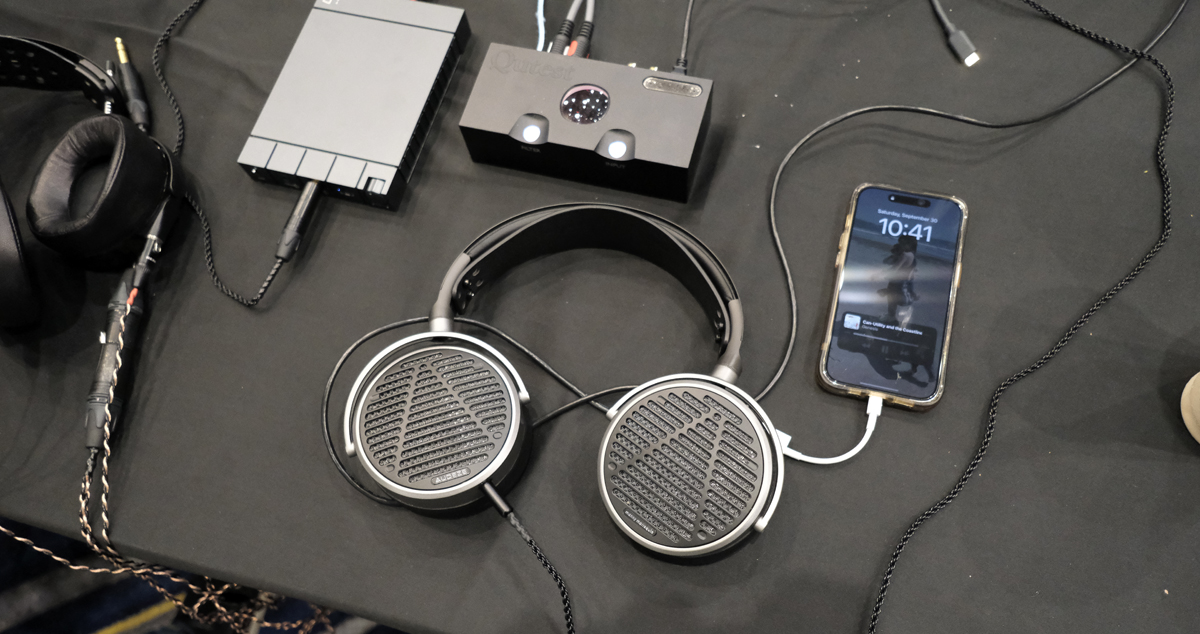 WARWICK ACOUSTICS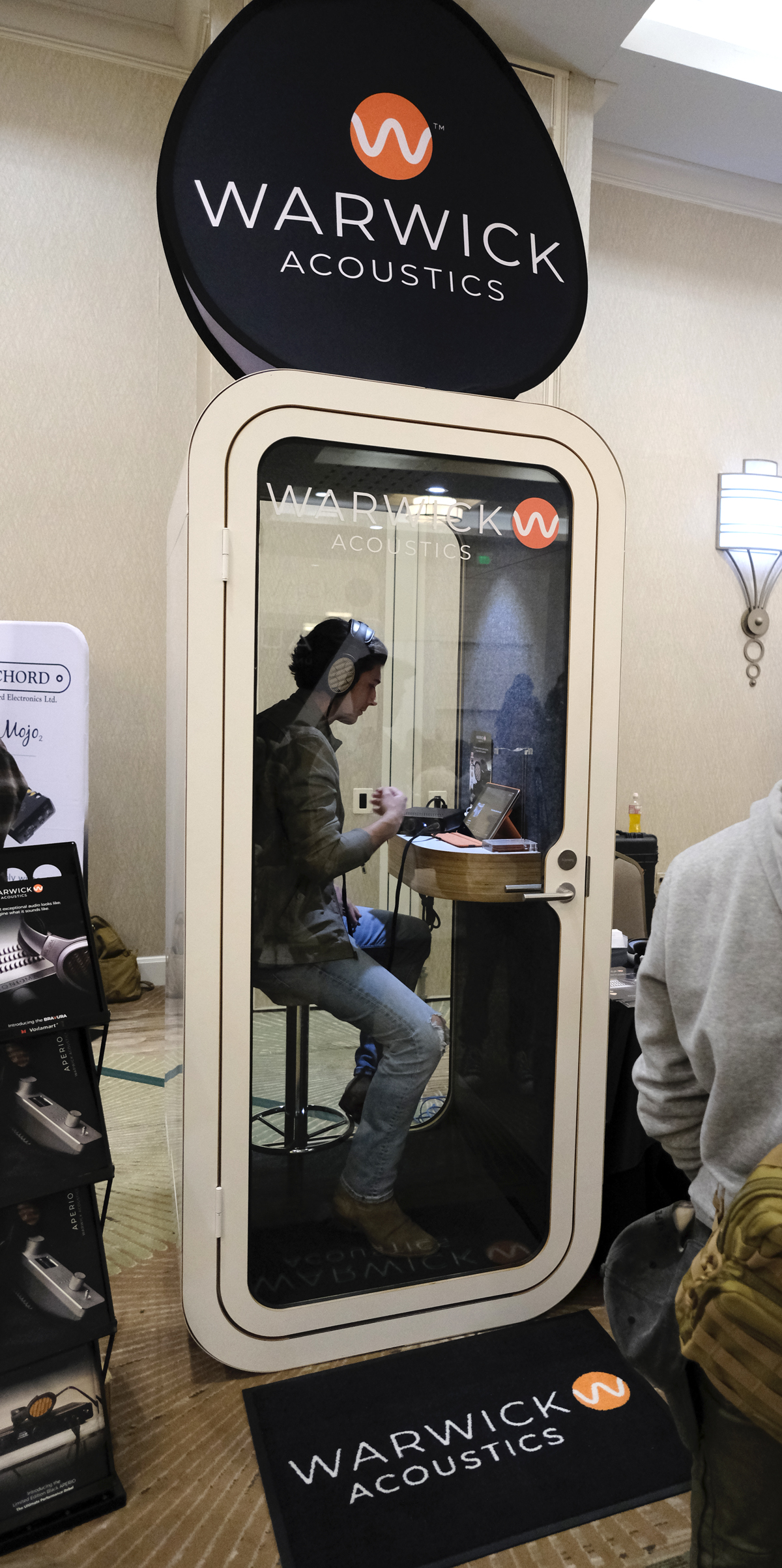 Warwick Acoustics was on hand with a miniature version of their signature isolation booth demonstrating one of the finest Personal Audio experiences available with their BRAVURA Electrostatic Headphone System (Silver: $5,995; Black: $6,795). Making a rare appearance fresh from Harrads in England was the Warwick Acoustics Limited Edition 24kt Gold APERIO Electrostatic Headphone System ($45,000), a good argument for the best-sounding headphone made.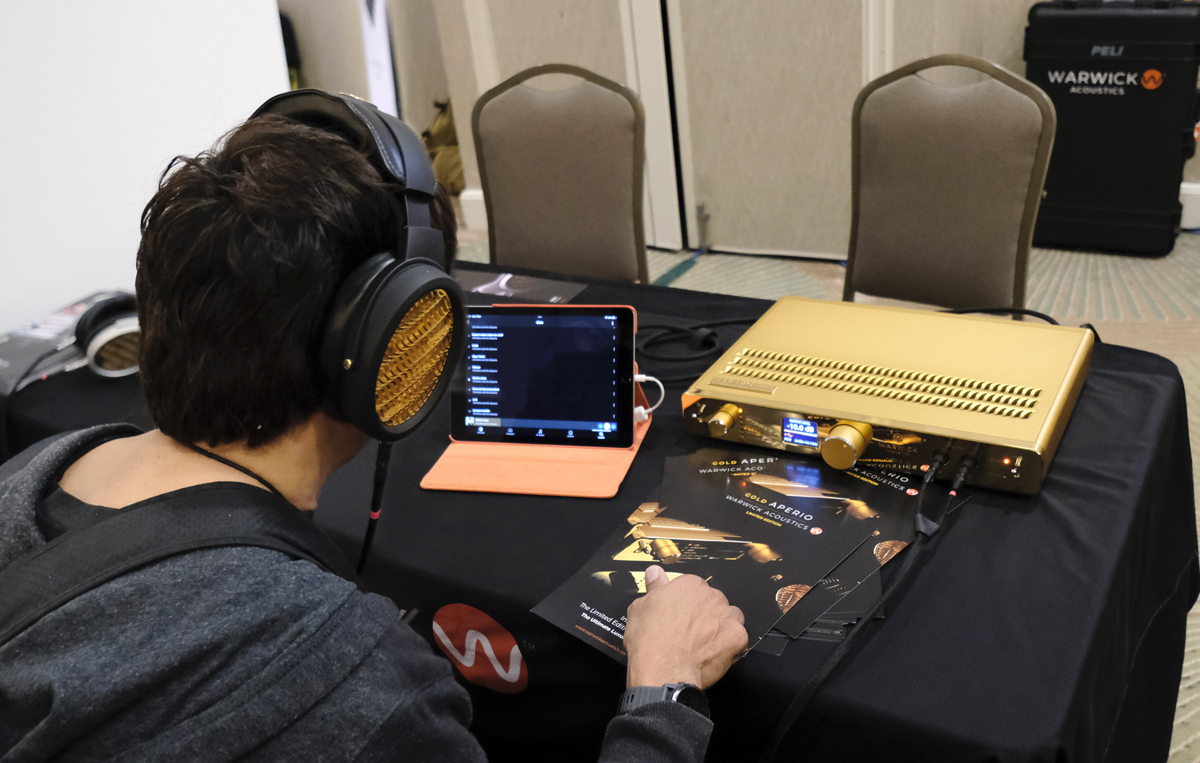 HeadAmp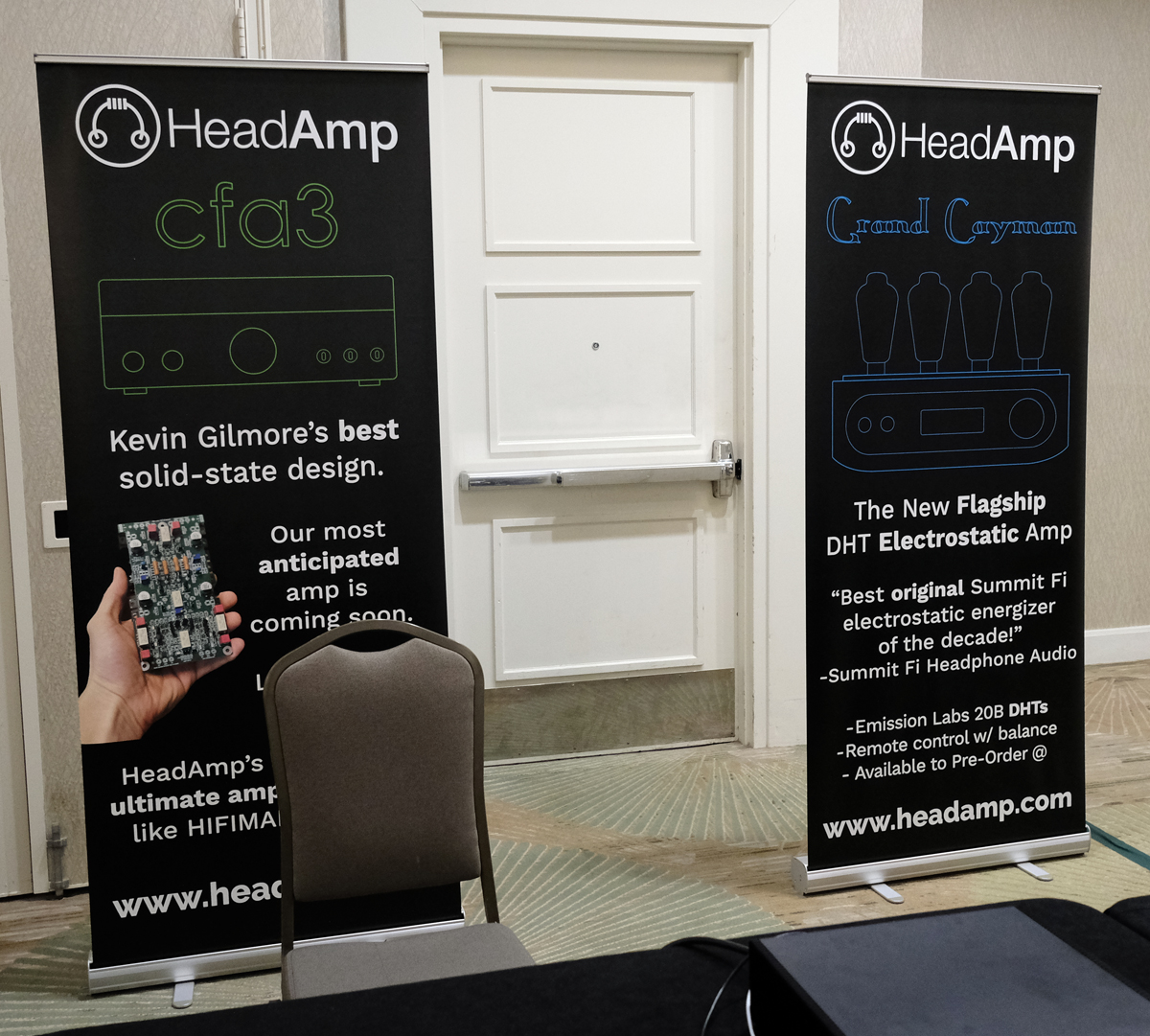 HeadAmp was demonstrating the prototype of their new HeadAmp CFA 3 Headphone Amplifier (TBA) putting out 15 Watts of Class A power.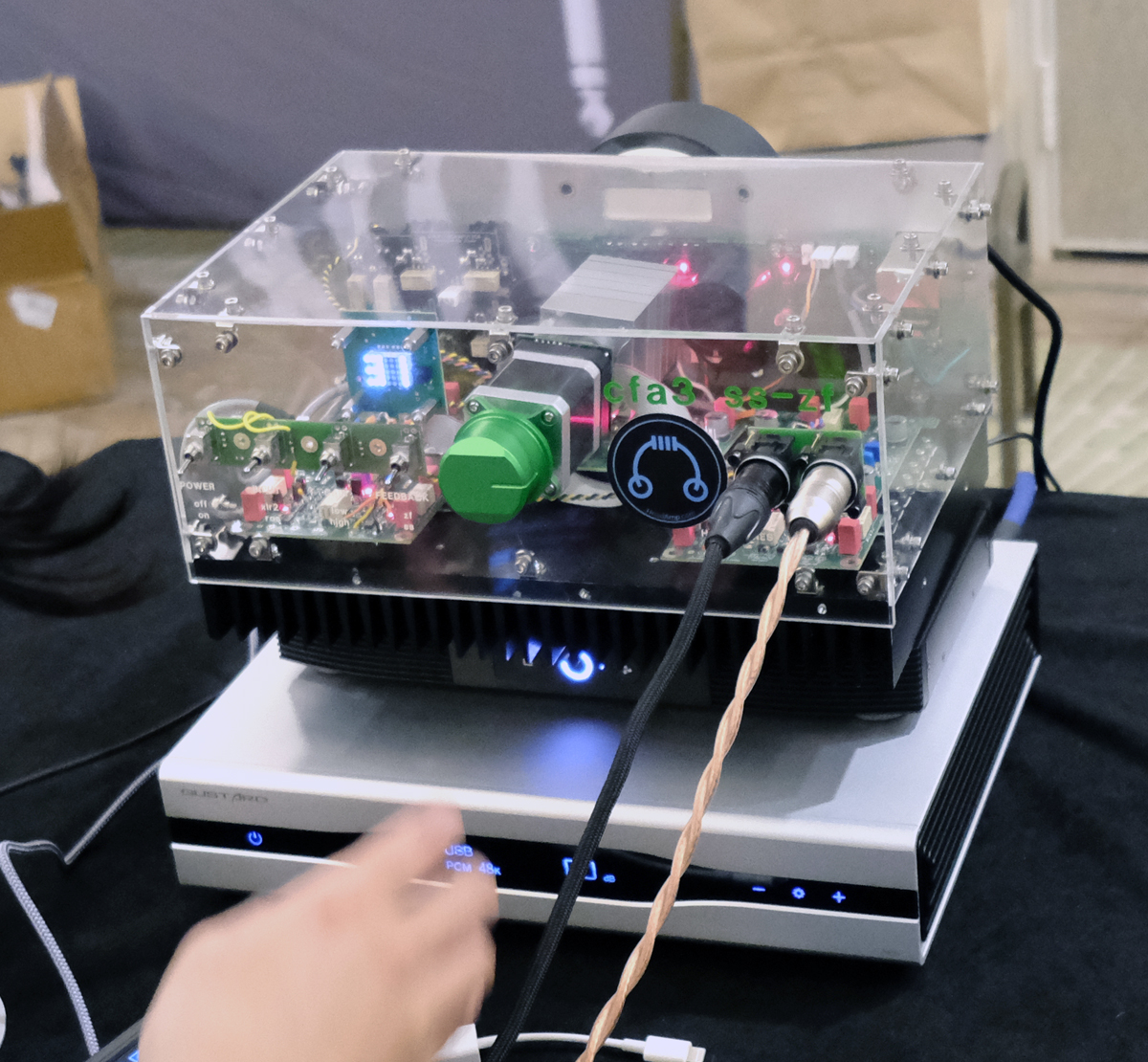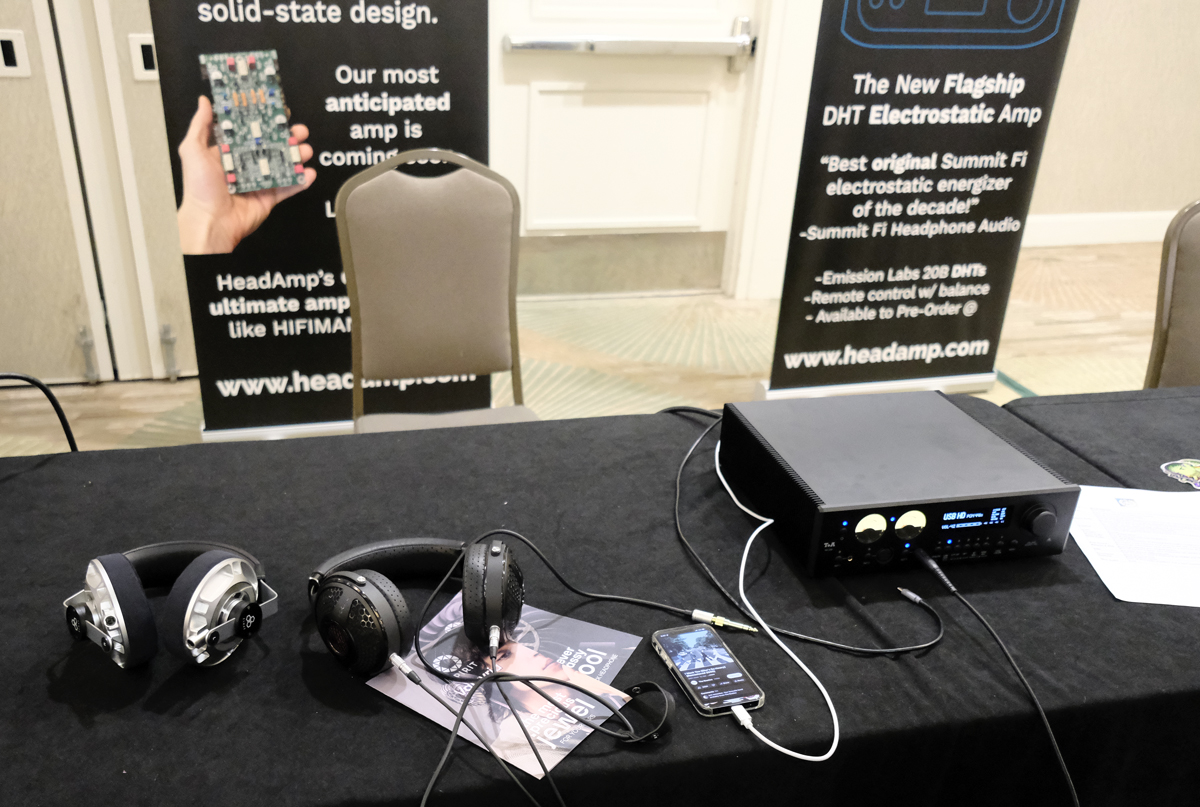 MIMIC AUDIO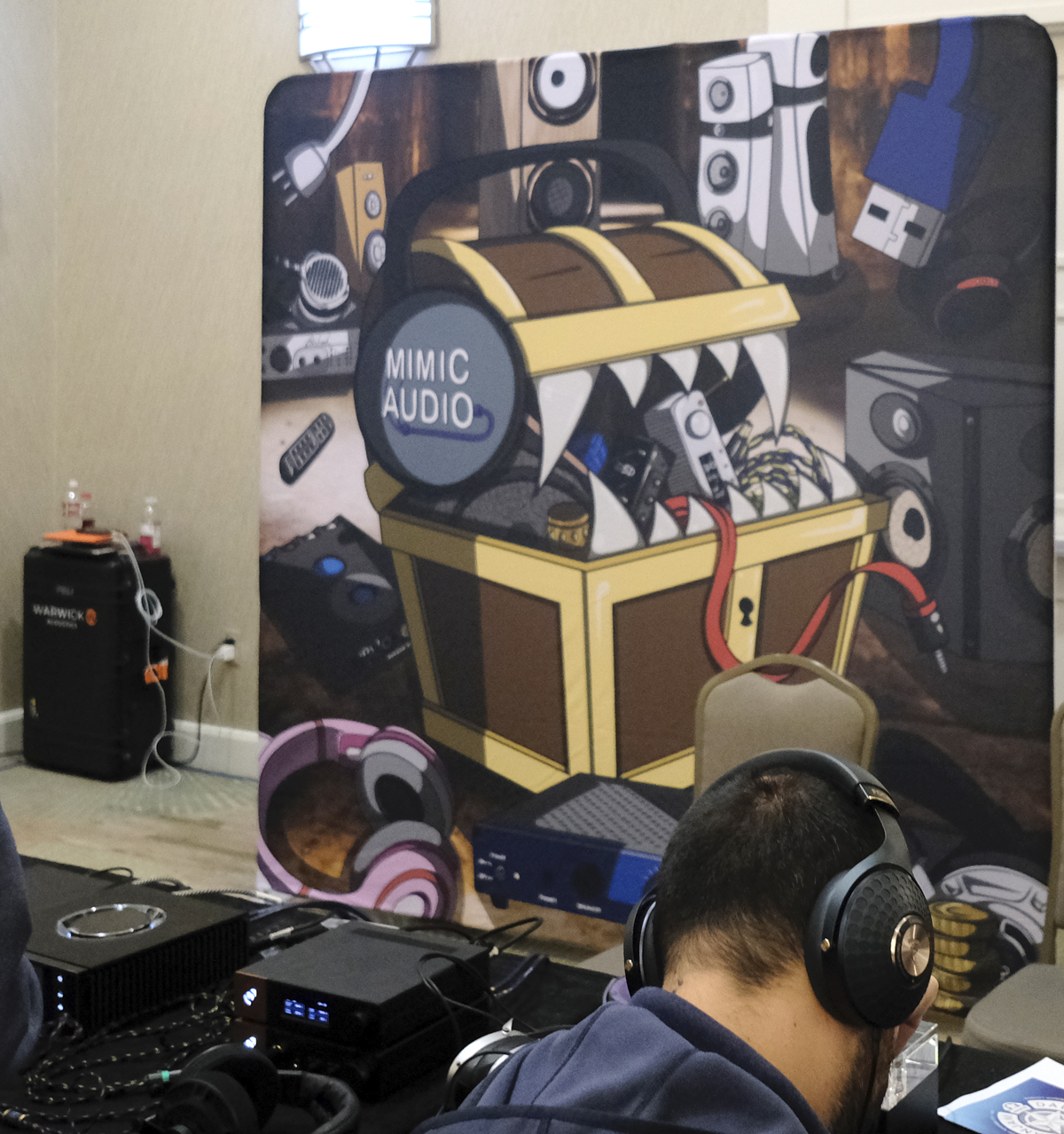 Audio Cable manufacturer turned online retailer MIMIC AUDIO was present showing a wide range of Personal Audio products including the Dan Clark Audio ÆON 2 Headphones ($899.99) and ÆON 2 Noir Headphones ($899.99).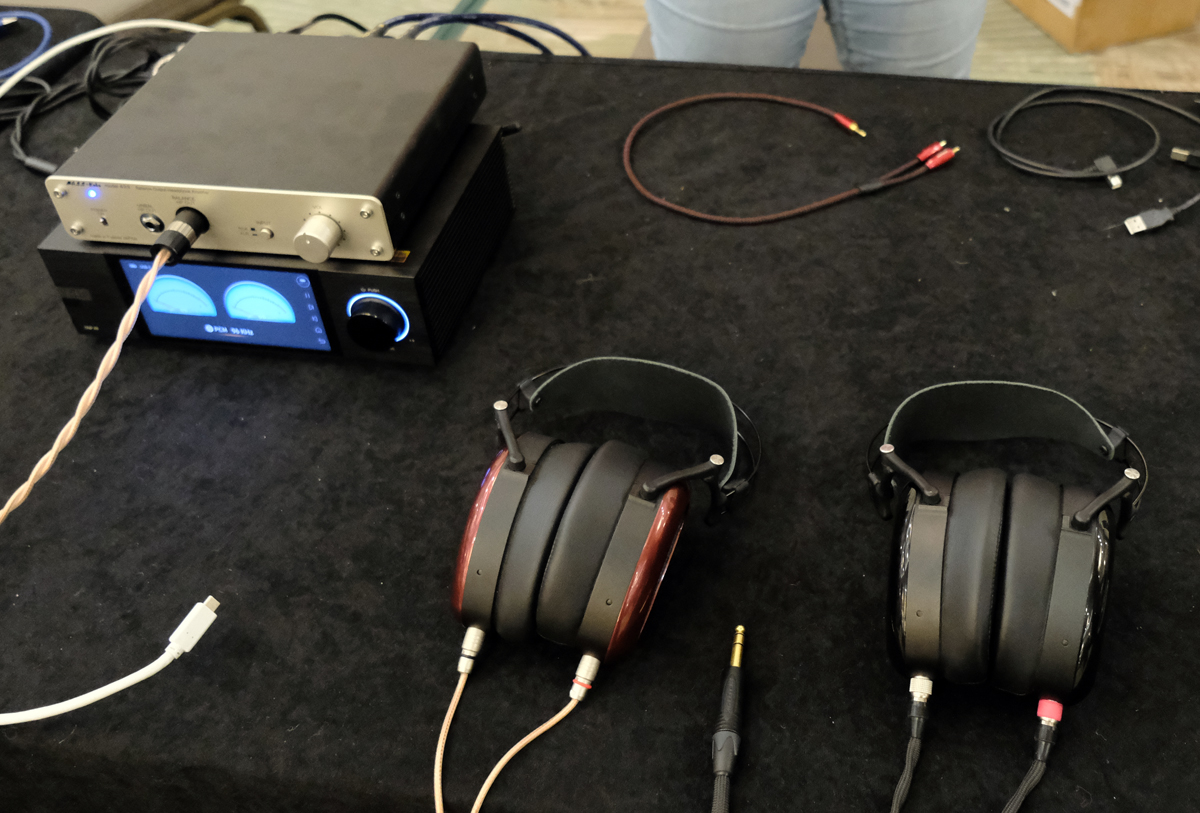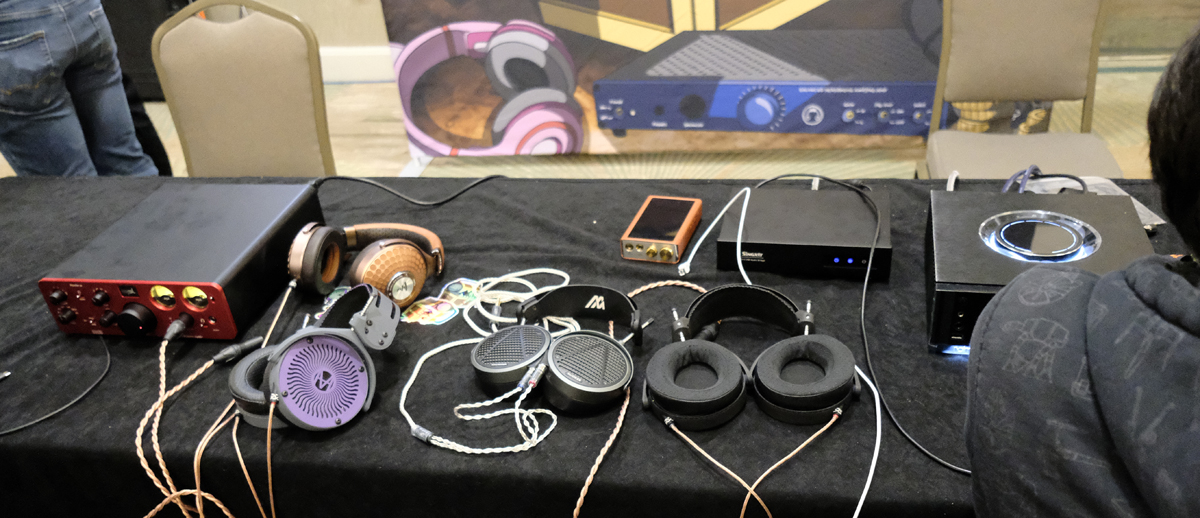 DEKONI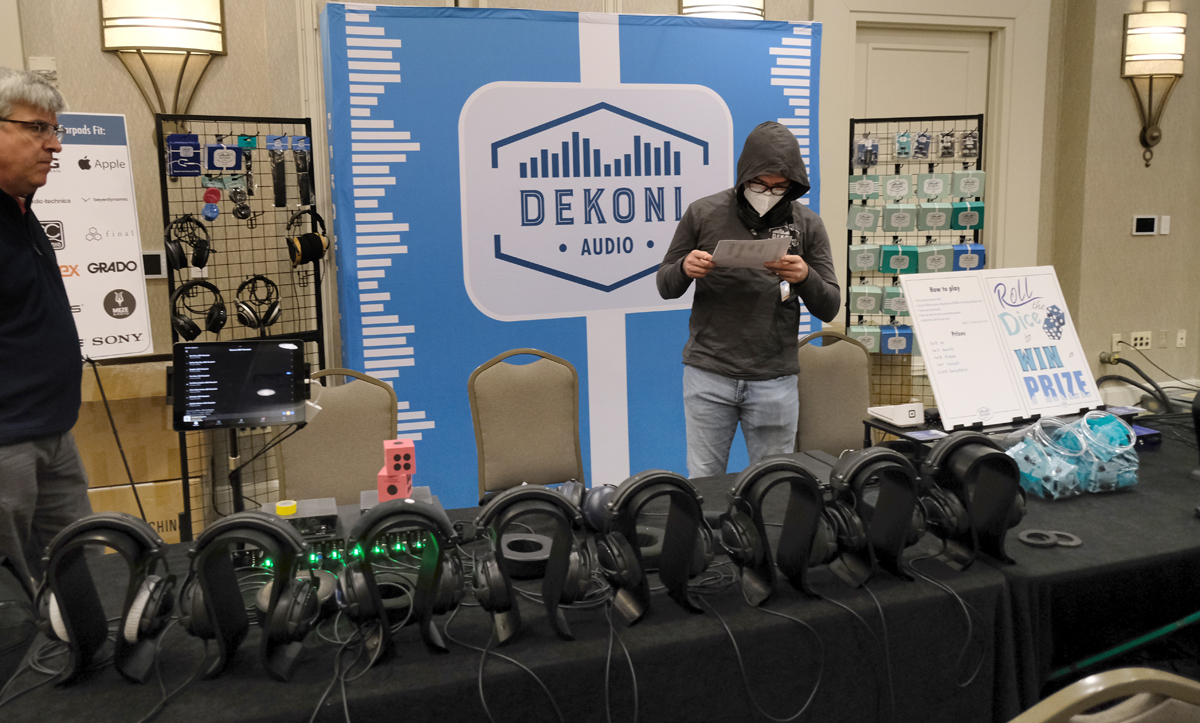 DEKONI Audio, proof that something as simple as earpads can make a huge difference in the sound and sound quality of a pair of headphones, let enthusiasts prove this to themselves by running A/B comparisons using a host of beyerdynamic DT 770 PRO headphones running off a single source with a selection of their epic pads.
Creative Labs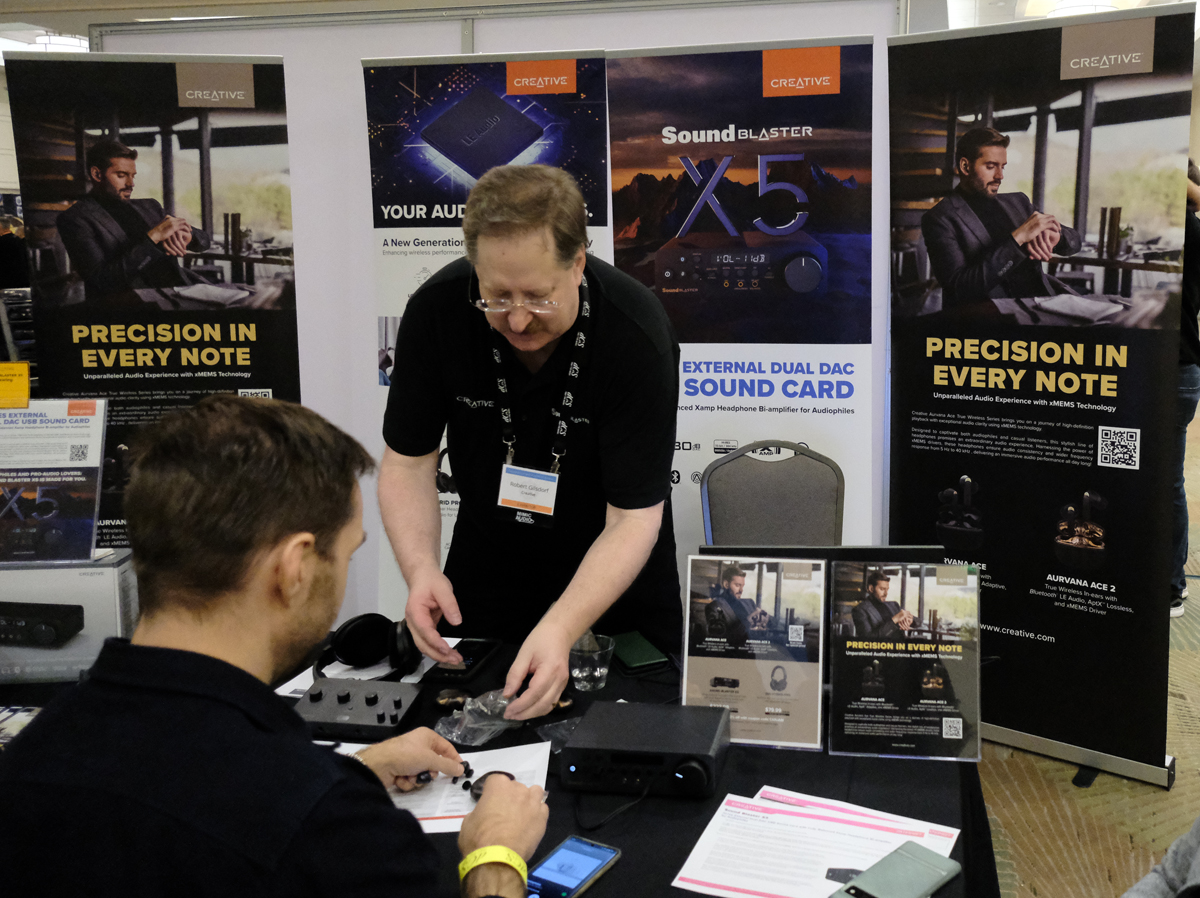 Another company to debut an IEM with xMEMS drivers was Creative Labs, in this case an inexpensive Bluetooth headset available in two models the Creative Labs Aurvana Ace ($129) and the Creative LabsAurvana Ace 2 ($149) which has the added benefit of Qualcomm aptX Lossless and Qualcomm Adaptive ANC.
Also of interest was the Creative Labs Sound Blaster X5 Hi-res External Dual DAC USB Sound Card with Fully Balanced Xamp Headphone Bi-amplifier for Audiophiles ($279.99) which includes an ADC (Analog to Digital Converter) for recording.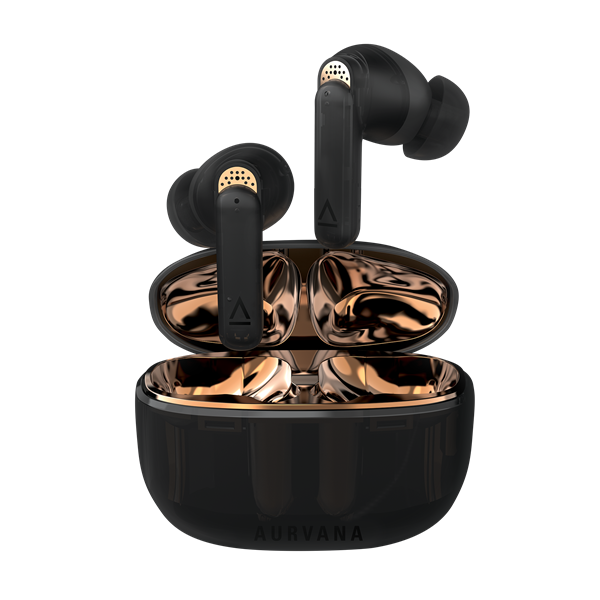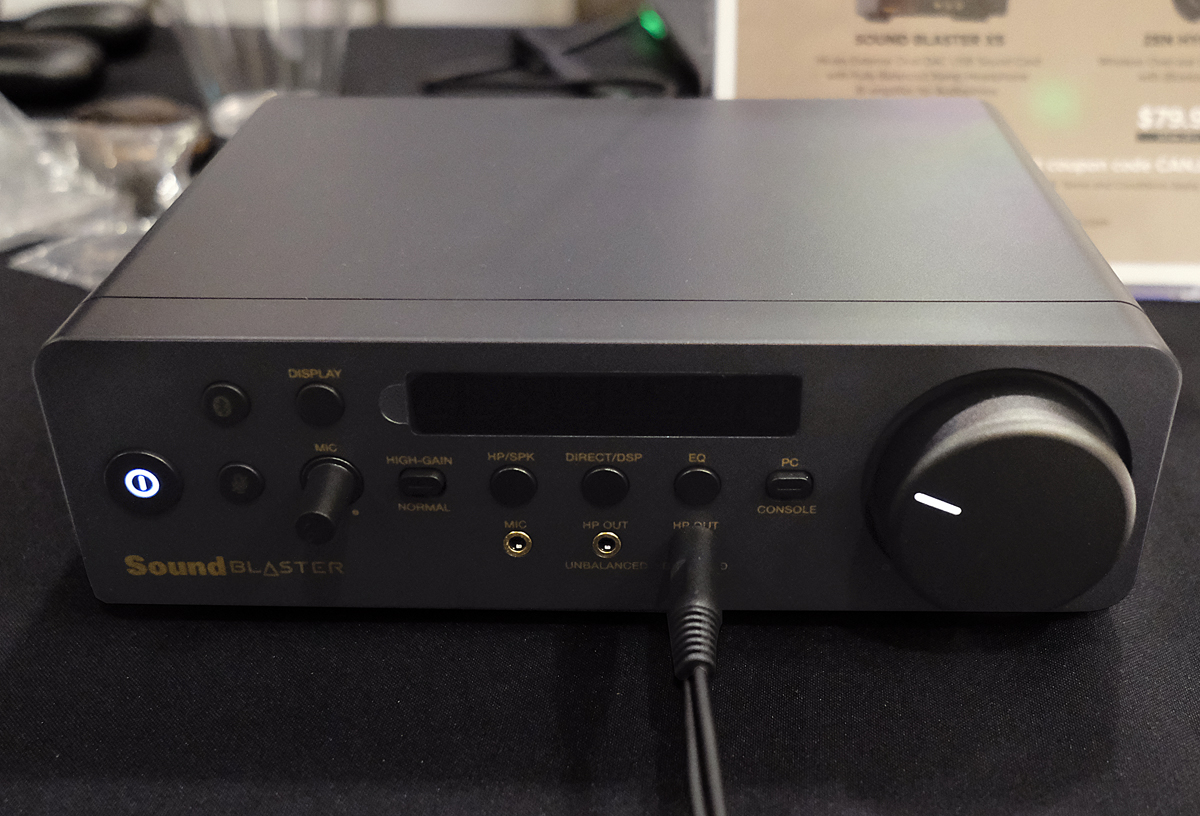 That concludes Part 1 of my Coverage of CanJam Dallas 2023 brought to you thanks to the generous sponsorship of NOBLE Audio.