Three years ago I reviewed the first truly great Noise Canceling headphone I had ever heard, the Cleer Flow. That is not to say that other headphones didn't have great noise canceling, but that in itself was the problem, their focus was on the noise canceling and not on the sound. On the other hand, Cleer set out to make a good-sounding headphone that would not only sound good with the noise-canceling off, but with the noise-canceling on and via Bluetooth as well. And it offered unmatched range and unique extremely useful features such as "Ambient Voice" as well. Not being a flavor of the month manufacturer, the Cleer Flow are still in their line, and I had not heard from Cleer since. So I was thrilled when a month ago they offered to send me a review sample of their newest headphones the Cleer ALLY PLUS II Noise Canceling True Wireless Earbuds and the Cleer Enduro ANC (review pending).
The Cleer ALLY PLUS II Noise Canceling True Wireless Earbuds: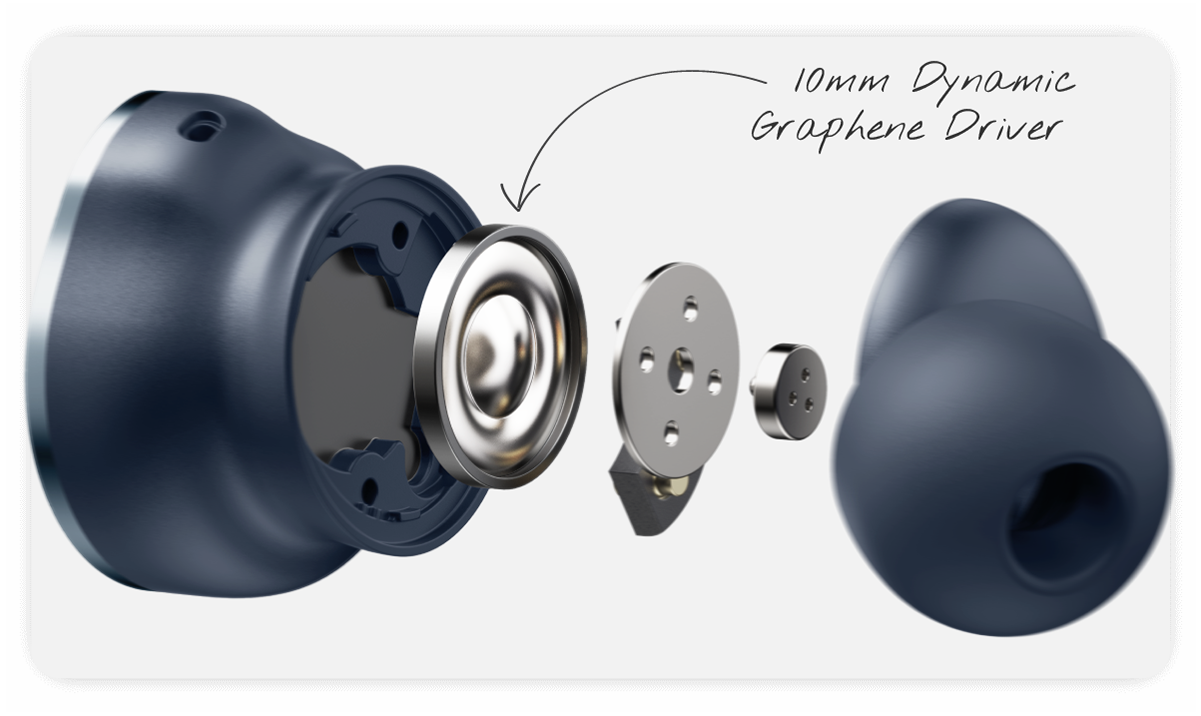 Like the Cleer Flow, IEMs offer quite good isolation from noise without active noise canceling, but ANC (34dB in the case of the ALLY PLUS II) is certainly a welcome addition, especially in noisy environments, like airplane flights. Equally important to me is the Ambient Mode feature since I find it very uncomfortable to talk on the phone when I cannot hear my own voice. The ALLY PLUS II also offers extended battery life over the previous model with 11 hours of continuous play time (which I was able to easily verify during my burn-in cycle) with an additional 22 hours via the charging case giving you a whopping 33 hours when traveling (the quick charge gives you 1 hour playback for five minutes charging a full charge will take 2 hours). Cleer Acoustic Labs custom-tuned 10mm dynamic graphene drivers are employed to offer optimum sound quality along with Bluetooth 5.2 plus AptX and AptX Adaptive codecs. Dual microphones are also provided to enhance call quality. IPX4 certified sweatproof water resistance is incorporated into the ALLY PLUS II design.
On top of all that there is the Cleer+ App that not only allows you to tailor the sound to your preferences via a five-band equalizer, but also allows you to customize the button functions, as well as perform firmware updates. Furthermore, and most exciting is that the ALLY PLUS II will soon offer Sound Optimization via Mimi Hearing ID, which will be made available through a firmware update (I will also perform a follow-up report on its effectiveness when available). Easy to use, the Mimi Hearing ID will put you through a 2-minute hearing test and automatically adjust the sound to match your hearing.
The body of the ALLY PLUS II is round and contoured to fit the ear. It comes in two colors; midnight blue and stone (the pair I received are stone which makes them a just little darker than my flesh tone) and are relatively small. The matching charge case is also fairly small (1.5" x 2.5" x 1.25"). Two styles of eartips are included, three sizes of a cone-shaped tip and four sizes of the more conventional dome-shaped tips. Also included were a USB C charge cable and instruction manual.
Of further note, the charge case is wireless charge capable though a wireless charge platform is not included.
Living with the Cleer ALLY PLUS II Noise Canceling True Wireless Earbuds: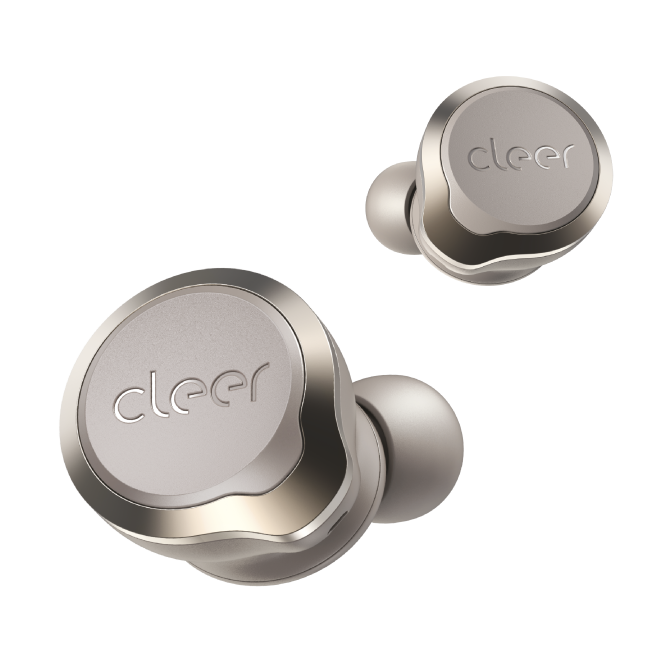 For most of the testing, I used my Motorola Moto G Power running Qobuz. For burn-in I used my FiiO M11 since I could run Qobuz 24/7 on that.
I began my listening tests with the medium-sized conventional tips as they were pre-fitted and seemed to work fine. As I cued up Joni Mitchell's "The Reprise Albums (1968-1971)" (24-bit/192kHz) on Qobuz, and launched the Cleer+ App I discovered that there was a firmware update available, which I was able to download while listening only having to pause for the install and reboot, and discovered that a variable control for the Ambient Noise Control had been added, as well as player controls. Playing with the EQ I found I liked a slight boost at 64Hz and a slight dip at 8kHz. I then tried the cone-shaped eartips and noticed that the nozzles were flattened-oval shaped rather than round, similar to my custom IEMs, whatever the reason, I felt the cone-shaped tips were more comfortable.
With the ANC on, Joni's voice was sweet and musical and the acoustic guitar was crisp, robust, and natural-sounding in an intimate but spacious soundstage. "Songs To Aging Children Come" was a true pleasure to listen to dredging up all the emotion that ethereal song represents.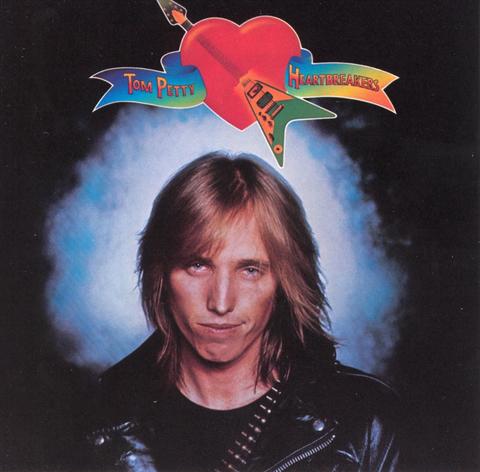 Seeing Tom Petty & The Heartbreakers' "Angel Dream" among the new releases I actually navigated Tom Petty & The Heartbreakers' eponymous first album and selected "Breakdown", my favorite tune by the musical legend, and turned the volume all the way up. The percussion had real snap and the bass weight. The power of Tom's vocal was fully realized, as was the Rhodes piano and Tom's razor edge guitar. The sound was clear without a hint of clipping even at full volume.
Switching to Ambient actually opened up the sound a bit making things sound a little more airy. That being said the soundstage collapsed slightly with the ANC off and bass dropped a bit. On the other hand, the ANC appeared to compensate for a bad seal (reseating the IEM improved performance with ANC off, but had no effect while ANC was on).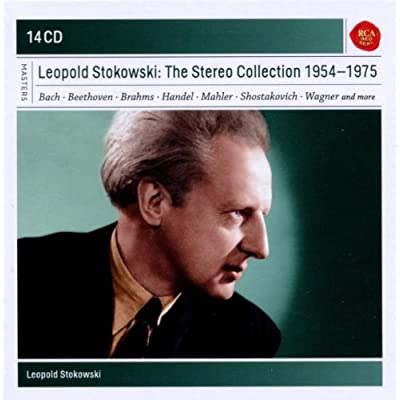 Listening to Léopold Stokowski's performance of Bach's "Toccata and Fugue, BWV 565, in D Minor" ( "Léopold Stokowski: The Stereo Collection 1954 -1975" – 16-bit/44.1kHz) the sound was most natural with ANC on in full Ambient mode. The orchestra was rich and full with excellent detail and a large soundstage.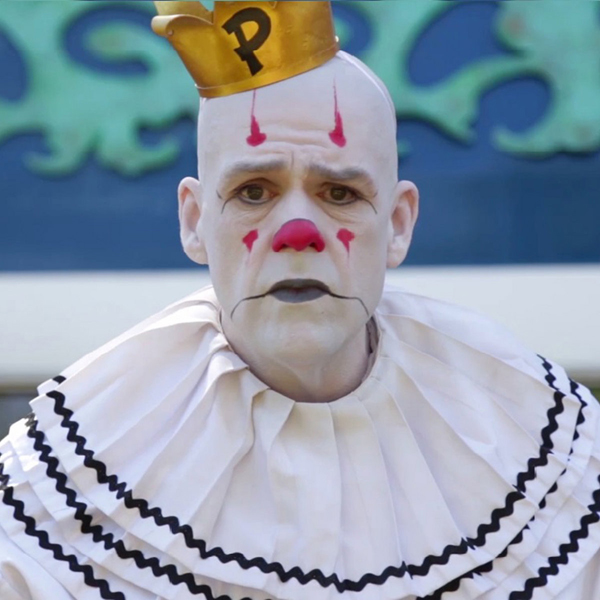 My next selection was "Palms (feat. Puddles Pity Party)" by Sxip Shirey (16-bit/44.1kHz) because Puddles Pity Party's operatic baritone makes him one of my favorite contemporary singers. The vocal was up close and personal in a large room as was the acoustic guitar, the bass dug deep and had impact, while the percussion was crisp just a few feet away and the strings hovered in the background.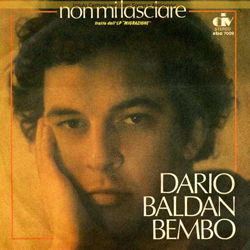 Deciding to give the ALLY PLUS II a real workout I brought up "Non Mi Lasciare" by Dario Baldan Bembo ("il meglio" – 16-bit/44.1kHz) another operatic pop singer, though in this case a tenor, with some of the deepest sub-bass in my collection. The piano was resonant and full, along with Dario's vocal. The sub-bass was pervasive and resonant.
As to voice calls, the ANC worked very well as well as the Ambient mode, and callers felt the sound was clear.
Conclusions on the Cleer ALLY PLUS II Noise Canceling True Wireless Earbuds: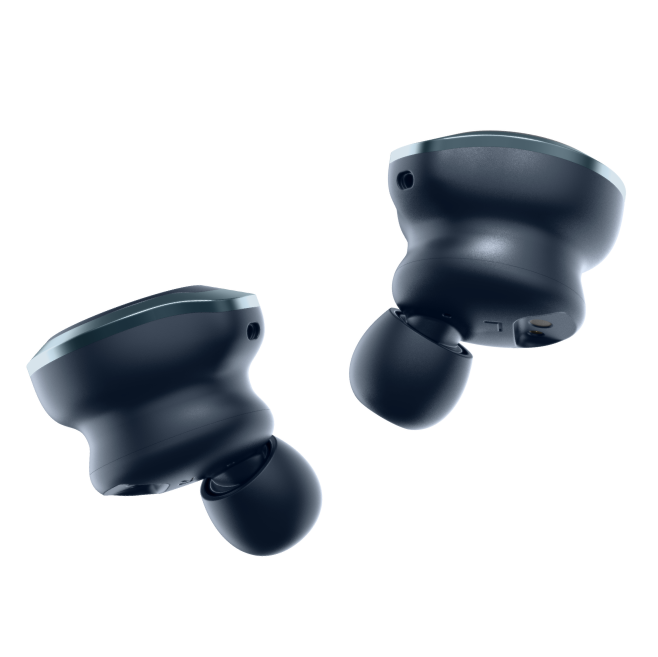 The Cleer ALLY PLUS II Noise Canceling True Wireless Earbuds are not only a great value but sound great for the money, and have excellent noise canceling characteristics. They did a great job cutting out the noise of the high winds in my area, as well as the air conditioner, and computer fan noise, yet made talking on the phone a pleasure with the Ambient mode which retained most of the noise canceling. Like most ANC headphones, there is a change sonically between ANC, Ambient, and No-ANC but it is fairly subtle. For music listening I found I liked the Ambient mode the best, followed by the ANC mode. The sound quality is good and fairly neutral with a little hump in the mid-bass and a slight uptick in the highs that can easily be compensated by using the Equalizer in the Cleer+ App. The Cleer+ App does add a dimension of flexibility that is not offered in other IEMs.
Unfortunately, the Mimi Hearing ID was not available yet at the time of writing, but I will post an update when it is released, I believe it will be a real game-changer.
I will note a minor high-pitched tone when no signal is being received (this is mostly noticeable when first starting and when switching ANC modes, but it goes away as soon as the music starts.
All in all, the Cleer ALLY PLUS II is a winner and receives a full recommendation.
Manufacturer's Website:
Price: $129.99
Specifications:
Superior sound with 10mm Graphene drivers, tuned in Cleer's acoustic lab
Active Noise Cancellation suppressing environmental sound by 34dB. Noise cancellation can be adjusted in the Cleer+ app
Industry leading 11 hrs of battery life with the earbuds and a quick charge feature providing 1 hr playback after 5 min charge
Included charging case provides an additional 22 hrs of playback and is Qi enabled for wireless charging
Qualcomm's cVc 8th generation technology, call quality is enhanced so you can come across clear and above any background noise
The Cleer+ app allows you to personalize and effortlessly control your listening experience with noise-canceling and ambient adjustments, EQ settings and user interface. App will also allow for firmware updates
IPX4 water resistance certified