When the original Aeon open-back headphones were released a number of years ago, they took the personal audio world by storm by offering flagship audio quality and for prices that would allow you to keep your left kidney. Upon initial inspection, the Aeon 2 headphones look quite a bit like their very handsome predecessors the Aeon. But initial looks can be deceiving as the folks at Dan Clark Audio (formerly MrSpeakers) have made some major changes to the drivers and their corresponding orientation, plus the headband is now collapsible to allow for even more portability and ease of taking them with you on the road. Just like their predecessors these headphones are both solidly put together and quite light on your head. The carrying case offers both a very handsome storage option and offers a smaller form factor to make it easier to take them on the go. The included cable is both audiophile-level quality in terms of materials and constructions, but easily rolls up and stores in the carrying case; talk about the best of both worlds. Overall, the total package offered by Dan Clark Audio is off the charts; especially when performance enters the picture, but more on that later.
The biggest upgrade to the Aeon line had to be the improvements to the drivers themselves. This is where the wheels hit the road so to speak and after several years of research, the following updates were made:
Updated the drivers themselves and their structure to flip them 180o in order to remove magnet and flow structures from between the diaphragm and the ear
As well, they streamlined flow elements by converting to a single construction and in turn eliminated air gaps to improve internal airflow
Changed to higher precision machined flow structures
Superior driver damping for improved resolution, dynamics and smoother frequency response
New voicing, with a leaner lower midrange for and a much larger soundstage
Throw in the collapsible headband for greatly improved portability and you have a fantastic new headphone that in my opinion is one of the very best in the sub $1000 US marketspace! The full specifications for these headphones are:
Efficiency: 94dB/mW
Weight (without cable): 327g
Cable: Detachable 2m premium dual-entry cable with 3.5mm and 1/4″ termination
Impedance: 13 ohms
As soon as I put them on my head, adjustments seemed automatic as I didn't have to fiddle with them to optimize them for an ideal fit. I just put them on and pulled the earcups down towards my ears. Comfort was off the charts good for long-term sessions. Weight distribution was equally impressive as I couldn't detect any "pinch points" after a few hours of continual use. Throw in the extremely light 327 grams, these headphones were among the most comfortable that I've had on my head.
First up, I decided to play one of the greatest rock albums of all time: "Moving Pictures" by Rush. With the recent passing of the world's greatest drummer Neil Peart, I thought this album would be quite appropriate for this initial session. Rush is one of my favourite bands of all time and having seen them live a few times here in their hometown (Toronto – aka YYZ) with these headphones and my Chord Hugo2 via Qobuz, I felt that I was transported to Maple Leaf Gardens in the late 1980s. I quickly pushed play on my Roon software on my iMac and I was transported in both time and space to my high school years and as soon as "Tom Sawyer" started, I had a smile on my face from ear to ear. Neil's drum work came alive with the Aeon 2 Open headphones. Bass drums hit with authority and incredible dynamics; while the cymbals shimmered with copious amounts of detail that had me thinking that these headphones could compete with flagship headphones available today costing several times more than their $899 US price tag. Geddy's vocals were up front and life-like and when combined with Alex Lifeson's guitar mastery finished off this brilliant classic rock album in such a way that had me re-listen to it all over again as soon as "Vital Signs" finished off. The sound staging of the Aeon 2 Open headphones was very strong with an incredibly realistic portrayal with both a wider and deep presentation that really impressed me. The coherence of this sound stage and corresponding instrumental separation was something that I would have expected from a pair of flagship headphones costing $2,000 or more. Throw in the portable nature and price point, these headphones really hit all the right notes with one of my most favourite albums of all time.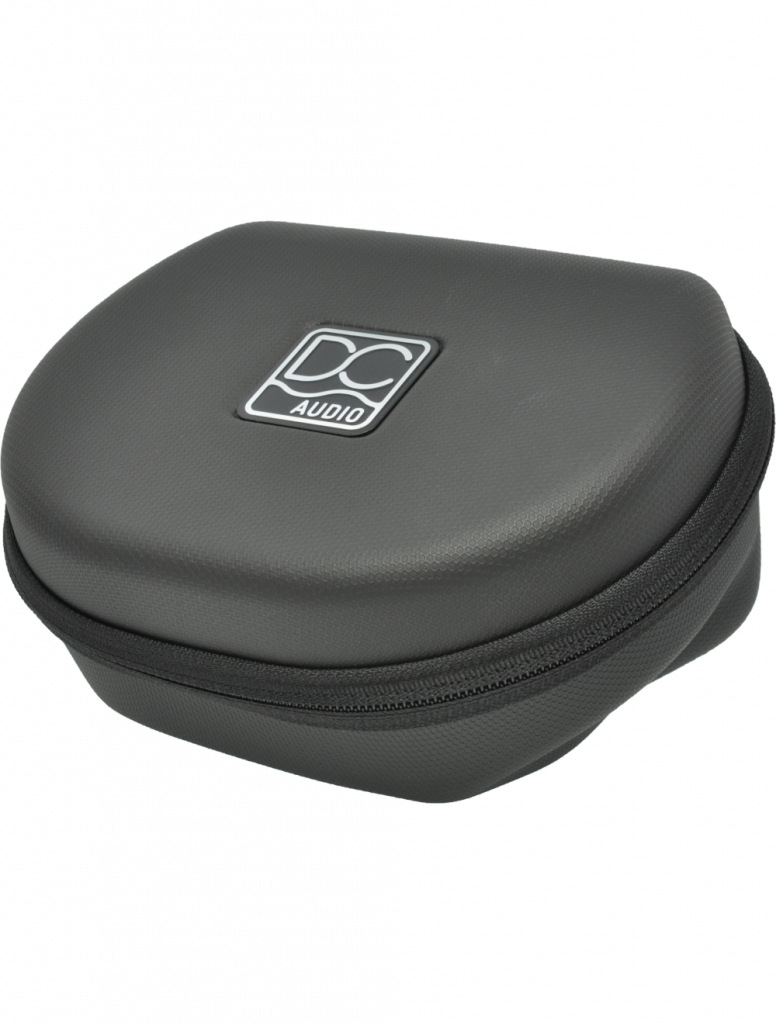 Approximately a week later, I decided to take these headphones with me to work along with my FiiO M11 Pro digital-to-analog (DAP) player. After deciding upon Norah Jones' most recent release "Begin Again", I wanted to see how these headphones performed with female vocals. Well, from the first track "My Heart is Full", Norah's sultry and enticing vocals shine throughout. Simply put, these were the best vocals I've heard from any headphone under $1000! I could easily hear her breath and the tone and timbre of her voice were as if I was in the recording studio with her. I found the vocals in perfect proportion to both the bass and treble regions with zero bleed in from the upper bass. Sound staging was also impressive! Both wide and deep, these headphones cast a fantastic mental image with equally impressive instrumental separation between all the musicians. The one thing that caught my attention was the spot-on tonality of Norah's piano during the track "Wintertime" when coupled with the upfront and sultry vocals by Norah, I was completely sold on these headphones! Bass noted again offered a deep and solid foundation to the music but never lingered longer than required by the recording. Deep, taught, and fast were the three words that came up during my session with this beautifully recorded album. So in the end, with the Aeon 2 open-backed headphones, you can have your cake and eat it too.
Finally, I decided to listen to one of my favourite albums from when I was in high school – "Kick" by INXS. I can still remember listening to this album in high school when it was first released (1987) and it literally blew me away. I would still rate it in my top 10 albums from the 1980s. And right from the outset the Dan Clark Audio Aeon 2 Open-backed headphones really impressed! For this album, I decided to throw my very best source at it; my flagship Chord DAVE. This DAC is the best I've heard bar-none and has the lowest levels of distortion ever measured on a digital to analog converter. I quickly fired up my Roon player with Qobuz and "Guns in the Sky" filled these headphones with such an awesome level of energy and raw thump that they could provide put a huge smile on my face. Conversely, Michael Hutchence's vocals were upfront, clear and very well balanced with the bass energy. Meanwhile, the treble energy from "Mediate" was slightly pushed back from strict neutral, but the detail and image rendering was excellent overall. Never sounding bright or harsh, these headphones are like your favourite sweater…you can wear them for hours and feel right at home! What truly impressed me is how these headphones respond to improved upfront gear and when played through the Chord DAVE, these headphones truly shine with flagship worthy transparency, tonality and overall performance!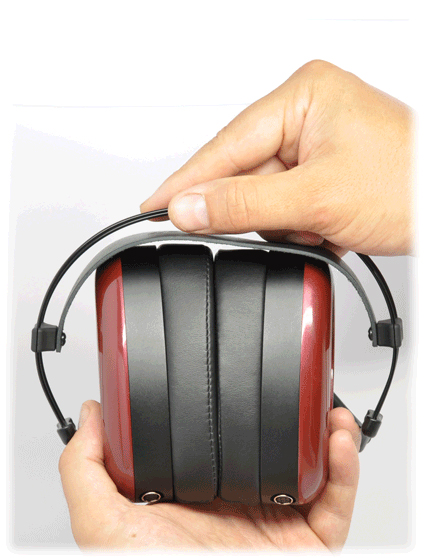 What can I say about these incredibly impressive headphones? With flagship-like sound quality, outstanding portability (including the collapsing headband and carrying case) and substantial value proposition, you really can have your cake and eat it too! For $899 US, you can have the transparency that many flagship headphones offer, but unlike those headphones, you won't have to spend thousands of dollars to experience. The build quality and features are equally notable. These headphones are simply built to last and their ability to fold down into a form-factor that allows you to take them with you is a real win. I brought them to my son's last hockey tournament in Barrie, Ontario and they were a godsend for the hours I was waiting in between the hockey games and my son was in the pool with his buddies. Having my trusty FiiO M11 Pro alongside and 500+ Gb of music, I quickly realized that these headphones sounded great regardless of the genre of music that I threw at them. From jazz to classic rock to classical music, these headphones were incredibly clean and detailed with every song I selected. They are a tad more power-hungry than what you would expect so, your iPhone or iPad will need a little help from a dedicated amplifier, but any good DAP (digital to analog player) should be able to play them just fine. For under $1000, it is very hard for me to think of another pair of headphones that look, feel and sound like the Aeon 2 Open headphones and I strongly suggest you give them a thorough audition!