When it came time to write my first review for Headphone.Guru's new sister publication HiFiAudio.Guru, I knew exactly what equipment I wanted to use, namely Magnepan speakers, Black Dragon cables and Schiit electronics. Among the pile of gear that Schiit handed me down at the Schiitr, was a fully loaded version of their flagship piece the Schiit Ragnarok 2 DAC/Preamp/Headphone Amplifier/Loudspeaker Amplifier.
Schiit Ragnarok 2 DAC/Preamp/Headphone Amplifier/Loudspeaker Amplifier:
The Schiit Ragnarok 2 is Jason Stoddard's Pièce De Résistance employing a control knob actuated 128-Step Relay-Switched Volume Control as one small token of its no holds barred approach to sound quality, and now available "Fully Loaded" with a Moving Magnet Phono Stage and a True Multibit DAC built-in, it can act as the complete electronics for both a high-end audiophile Headphone and a high-end audiophile Loudspeaker system. As implied in the above comments complete review of the Ragnarok 2 as a DAC/Preamp/Loudspeaker Amplifier was covered in HiFiAudio.Guru, whereas here we will talk about it as the single best value in a reference DAC/Headphone Amplifier.
The True Multibit DAC module is the same as the one used in the Headphone.Guru Product of the Year Award winning Schiit Lyr 3 reviewed here. This module treats you to Mike Moffat's decades long in development Multibit digital magic (which was first introduced to the public in the famous Theta Digital Frankenstein in the late 1980s). For those who don't know, PCM is a multi-bit format, but the majority of modern-day DACs are single-bit which is less accurate but easier, therefore cheaper to produce.
The Ragnarok 2 debuts Schiit's unique differential Nexus™ gain stage converting single-ended inputs to balanced outputs, and balanced inputs to single-ended outputs—in a single gain discrete gain stage, without gain differences between modes, and with good performance in all modes. It is able to deliver 60W into 8 ohms and 100W into 4 ohms, for excellent performance with most speakers. It also delivers full power through the balanced headphone jack (24W into 32 ohms) and quarter-power output from the single-ended headphone jack (6W into 32 ohms), with three selectable gain settings.
For your convenience it includes a purpose-specific remote control (meaning that it won't interfere with the remotes for other Schiit devices) allowing you to perform all front panel functions; Source, Headphone/Loudspeaker Output, Volume UP/Down, Gain, plus Mute.
Like all Schiit products, it is designed and manufactured in California, with the majority of the production occurring in the US including transformers, boards, chassis, and assembly.

Living with Schiit Ragnarok 2 DAC/Preamp/Headphone Amplifier/Loudspeaker Amplifier:
As mentioned earlier, after about 100 hours burn-in, I performed the loudspeaker review for HiFiAudio.Guru then put the Schiit Ragnarok 2 DAC/Preamp/Headphone Amplifier/Loudspeaker Amplifier to the side and moved on to other product reviews, so it has been a little over a month until I was able to put aside time to return to the Ragnarok 2 for this review. As a part of that, there has been a cable change, so for this review, I will be using a Cardas Iridium Power Cable and a Cardas Clear USB Cable. Cardas and their "Golden Ratio" involving the Fibonacci numbers has been my favorite cable line since I first encountered them in the late 1980s. In fact, ironically enough, when I first met Mike Moffat to hear his legendary Frankenstein, I was a Cardas dealer so that was the cable used at that time. My first appearance in print in an audio magazine was as the subject of a rave review of my speaker mods to a pair of Rogers LS3A speakers involving the use of Cardas wire to replace the internal wiring (you would be surprised at how much difference 12" of wire can make).
The appearance of the Ragnarok 2 is little changed from the original, it still employs the classic elegant rolled aluminum chassis that is the signature look of all Schiit products. The power button is still on the back implying that it should be left on (solid-state amplifiers often take several days to reach full operating temperature – the main amplifier for my theatre system does not even have a power switch and has not been shut off for over 40 years except in events of power outages or relocations), the vent hole in the top has been replaced by two large heat sinks down each side, the Balanced and Single-ended headphone outputs have been reversed and an air intake cutaway along with a single button (to switch between speaker and headphone use) has been added to the sparse front panel in addition to the pre-existing Source and Gain buttons and their attendant indicator lights.
On the back panel, you have two sets of balanced inputs (XLR), one set of phono-stage inputs (RCA), a USB input for the DAC, one set of single-ended inputs (RCA), a ground connection (for turntables), one set of single-ended (RCA) preamp outputs, one set of balanced (XLR) preamp outputs, the five-way binding post speaker outputs, the power cable socket, and the aforementioned power switch.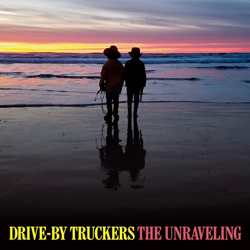 As the Ragnarok 2 was well burned-in by this time, I jumped right into the amplifier torture tests, IE: I plugged in the HiFiMan HE6se Open Back Planar Magnetic Headphones and cued up Qobuz to Drive-By Truckers' "The Unraveling" (24/96 kHz). An interesting combination of heavy up front electric bass and assorted acoustical instruments supplemented by Rhodes piano and electric guitar with cymbal biased drums, "21st Century USA" seemed like a reasonable challenge when driving what is recognizably one of the most power-hungry headphones out there. The Ragnarok 2 breezed through in medium gain with a warm rich and dynamic presentation in a vast enveloping sound-field with an almost forgiving melodic musicality from what is definitely not a forgiving DAC.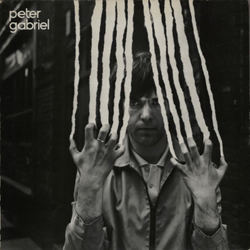 Moving on to something I'm more familiar with I put on "Mother Of Violence" from Peter Gabriel's second self-titled album (24/96 kHz) and was reminded why the HE6ses are one of the most popular headphones on the market necessitating their return to production. The timbre and tonal balance were dead neutral with a large soundstage and intimate vocals. The piano was rich and delicate with a solid Steinway feel.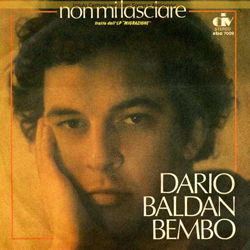 Switching to my reference dynamic headphone the Spirit Torino Twin Pulse Isobaric Open Circumaural headphone I selected "Non Mi Lasciare" by Dario Baldan Bembo (16/44.1 kHz) I was impressed by the Ragnarok 2s ability to dig deep into the subsonic while maintaining a clear and gratifying midrange and again the soundstage was huge and resolute.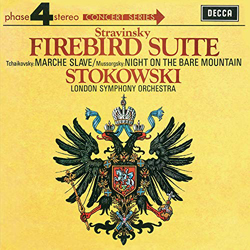 For my usual run of "The Firebird Suite", I decided to opt for Léopold Stokowski and the London Symphony Orchestra's performance (16/44.1 kHz) using my reference planar headphone the MrSpeakers (now Dan Clark Audio) ETHER C Flow headphones. The focus of each instrument was pinpoint and the sense of air was immense with dynamics rarely evoked mixed with a flair that was all Stokowski.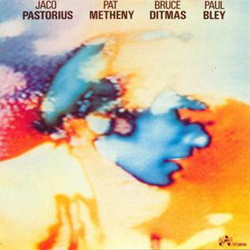 I finished up with a little Jaco Pastorius, Pat Metheny, Bruce Ditmas, and Paul Bley taking in "Jaco" that segues into "Batterie" from the live album unofficially titled "Jaco" (16/44.1 kHz) using the MrSpeakers ETHER2 Orthodynamic headphones. The interplay between Jaco's blazing bass line and Bley's Rhodes piano was painted on the black background of a stadium-sized soundstage, with a backdrop of lightening percussion from Bruce and occasional interjection on guitar from Pat.
Conclusions on the Schiit Ragnarok 2 DAC/Preamp/Headphone Amplifier/Loudspeaker Amplifier:
The original Schiit Ragnarok Headphone/Loudspeaker Amplifier was an epic reference piece at a great price. There is a reason that most of the high-end headphone companies used one in their headphone show setups. The Schiit Ragnarok 2 DAC/Preamp/Headphone Amplifier/Loudspeaker Amplifier expands on the original with a better amplifier and the options for a phono preamp and a True Multibit DAC offering a reference quality DAC/Amplifier for less than most companies (including Schiit to be honest) sell their stand-alone reference DACs making it one of the best values in audio period.
As a reference DAC/Headphone Amplifier the Ragnarok 2's PCM only stance makes it perfect for streaming audio (given the ridiculous bandwidth requirements, DSD streaming is not a likely proposition of the near future), hence I used it exclusively with Qobuz for this review. (Note: Schiit was unable to provide me with a Sol for this review, so the phono stage was not tested as my personal turntable is still packed from my recent move and given the space demands of all of the gear for the new publication probably won't be for some time.) While my love of tube magic still makes the Lyr 3 special to me, the huge soundstage, copious reserves of power, unprecedented musicality and laser fine imaging clearly puts the Ragnarok 2 at the head of the pack, able to compete favorably sonically with any DAC/Amp out there, at any price, while also performing as the centerpiece of an audiophile loudspeaker system.
Price: $1,799 (Fully Loaded as Reviewed) $1,499 sans DAC
| | |
| --- | --- |
| Power Output, Speaker Outputs: | 8 Ohms: 60W RMS per channel / 4 Ohms: 100W RMS per channel |
| Power Output, Balanced Headphone Output: | 32 Ohms: 24W RMS per channel / 50 Ohms: 15W RMS per channel / 300 Ohms: 3W RMS per channel / 600 Ohms: 1.5W RMS per channel |
| Power Output, Single-Ended Headphone Output | 32 Ohms: 6W RMS per channel / 50 Ohms: 3.75W RMS per channel / 300 Ohms: 750mW RMS per channel / 600 Ohms: 375mW RMS per channel |
| Frequency Response: | 20Hz-20Khz, -0.1db, 3Hz-350KHz, -3dB |
| THD: | <0.01%, 20Hz-20KHz, at 100W RMS into 8 ohms |
| IMD: | <0.01%, CCIR, at 100W RMS into 8 ohms |
| SNR: | >115db, A-weighted, referenced to full output |
| Damping Factor: | >80 into 8 ohms, 20-20kHz |
| Gain: | 2, 8, or 25 (balanced, half those gains through headphone SE output) |
| Input Impedance: | 10k ohms |
| Crosstalk: | >95dB, 20-20kHz |
| Inputs: | (2) pairs XLR balanced inputs, (1) RCA single-ended input, |
| Topology: | Nexus™ differential current feedback with nested differential stages |
| Oversight: | microprocessor-controlled monitoring and management of critical operational points, with relay shut-down for DC, overcurrent, thermal, and other faults |
| Power Supply: | 600VA transformer with dual mono main rails, plus boosted, regulated supply to input, voltage gain and driver stages, plus separate, isolated and regulated rails for microprocessor management. |
| Power Consumption: | 500W maximum |
| Size: | 16" x 13" x 3.875" |
| Weight: | 32 lbs |