My first pair of Hifiman headphones was the classic HE-6 almost a decade ago. Currently, their flagship Susvara are in my personal top 3 headphones of all time and get plenty of play in my home. Now while the Susvara are quite expensive at $5,999 US, you don't have to blow the wad so to speak to own a pair of fantastically impressive headphones with their recently released Deva. The $299 price point puts them well into the affordable range for most budding audiophiles and will scale with you as you look to improve your sources and upstream setup. Everything from the supported Hi-Res codecs (LDAC and apt-X HD) to the impressive build quality, I haven't seen a pair of headphones offer so much for so little. As soon as the package arrived, I was taken aback with just how well constructed these headphones felt in my hands. Putting them on my head equally impressed me with the very high level of comfort that these headphones provided. I actually went back on-line for a second time to confirm that the price point was not $599 or higher! Included with these headphones are a Bluetooth module (Bluemini), a TRS to USB (and included DAC) cable, and finally a traditional 3.5mm TRS stereo cable. With three different options, the Deva package gives you a plethora of options to enjoy these headphones based on your current needs. Utilizing Hifiman's very strong history with planar magnetic technology, the Deva headphones use a new "super-nano" diaphragm (NsD). This new diaphragm is 80% thinner than previous designs which in turn allows for even a faster response and detail retrieval.
The full list of specifications for these headphones are:
Frequency Response:
20Hz – 20,000Hz
Impedance
18 ohms
Sensitivity
95.5dB / mW
Mass
360g
Socket / Connection Type
TRRS 3.5mm
Bluemini Module Specifications
Amplifier Output
230mW
TDH
<0.1% @ 1W/kHz
SNR
95dB
Battery Life
7-10 hours
Mass
25g
Transmission Type
Bluetooth and USB Type C
Included:
Deva Headphones Bluemini USB C Charging Cable Headphone Cable 3.5mm 3.5mm to 6.35mm Adapter User Manual Warranty Card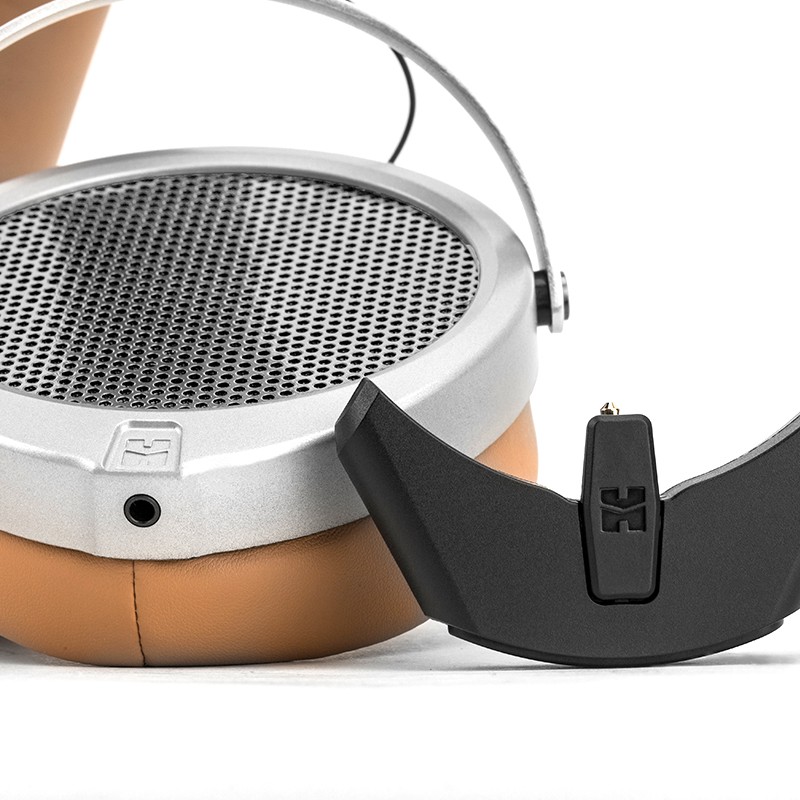 I quickly took out my FiiO M11 Pro and paired it effortlessly with these headphones via Bluetooth. With the LDAC connection in place, I decided on Rebecca Pidgeon's classic "The Raven" in 96Hz and right off the bat I was completely immersed in the recording. I was immediately taken aback at just how open and airy these headphones sounded! Very much in the same vein as the Sennheiser HD800S, but approximately $1,000 less. Simply put the instrumental separation was off the charts; especially for a headphone costing less than say the Beats Studio3 headphones. Rebecca's vocals were both upfront and transparent and while the background musicians were spaciously located around her, it was as if she was in the room singing to just me. I found the bass quality equally impressive with an immense amount of detail and control; though those who prefer a warmer and bassier presentation might find themselves using some EQ to bump up the lowest octaves. Thankfully the Deva headphones responded quite well to equalization adjustments without any audible hints of added distortion. The high hat shimmer and clarity sounded much closer to headphones costing 3 times more (and then some). Extended beyond my audible range, I found the treble helped convey an incredible sense of air and space with a good amount of energy and dynamics. Thankfully, stridency (which often accompanies these outstanding qualities) was not there; talk about having your cake and eating it too! Finally, the Bluetooth performance was very strong. I could use these headphones from 30ft and more away from my source and never heard any indication of any drop-outs. So with that box ticked, I decided to try them in wired mode for my next session.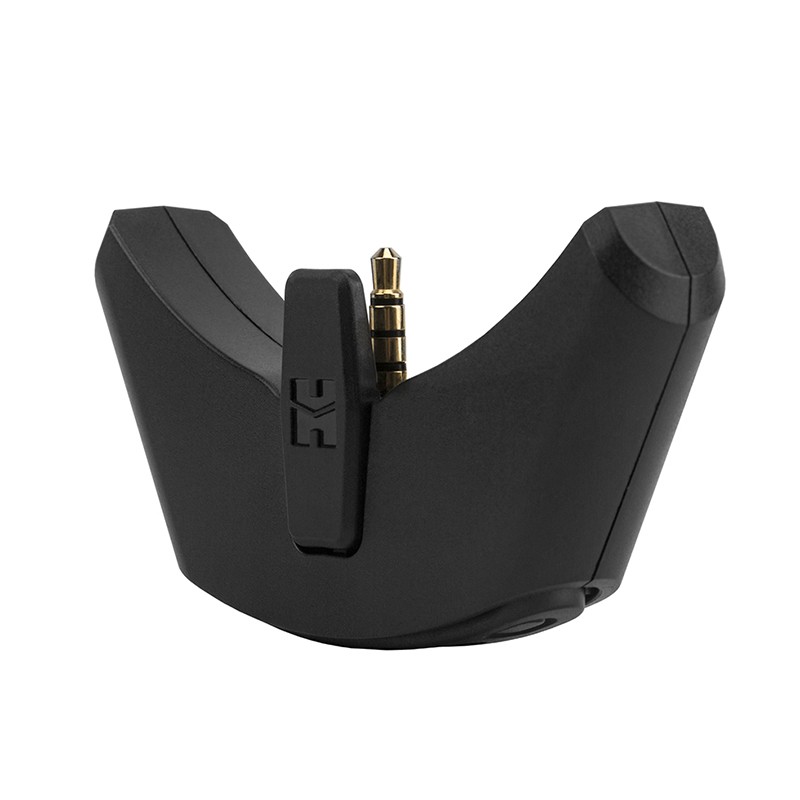 A few days later, I decided to remove the Bluemini Bluetooth module and use the supplied 3.5mm TRRS cable and plug these headphones into my Chord Hugo2. I then quickly selected a high-resolution version (192kHz) of "Kind of Blue" with Miles Davis, John Coltrane, and Bill Evans. In my opinion, this album is very much the "Sgt. Pepper" equivalent in the world of jazz. After previously enjoying this historical recording via Bluetooth (LDAC), I was surprised just how much more audio goodness there still was to be found in the DEVA's drivers when I plugged them into my Hugo2 and enjoyed this higher bitrate version. Simply put, these headphones can scale to levels that I never thought possible from such an affordable price point. The diffuse and open soundscape was truly a sight to behold with these headphones and the Chord Hugo2. Now I do realize that most looking to purchase a $300 pair of headphones won't be looking to plug them into a $2,495 upfront rig, but boy oh boy these headphones are incredibly revealing. Miles' trumpet danced on air and I was very much impressed with the realistic tonality that the Hifiman Deva could provide. Bill Evans' piano notes sparkled throughout all 88 keys and the ability to hear the smallest details rivalled headphones well above the $500 price point. I do wish the bass had a bit more weight overall, but as noted, a little 3-4dB bass boost on my Roon EQ hit the right spot and as before, I found the DEVA's drivers responded quite favourably to this adjustment. The shimmer of the cymbals was as realistic as I've ever heard through a pair of headphones and reminded me very much of an electrostatic approach to the treble region. With incredible extension and detail, the highest octaves only helped to increase the sense of air and space to the overall presentation while never coming off as strident or overreaching.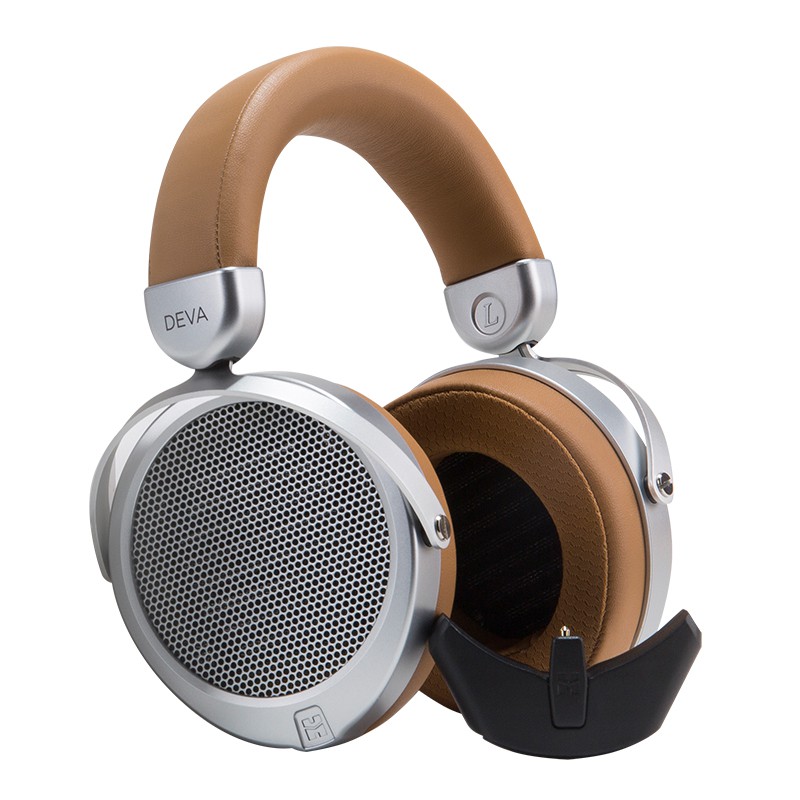 Finally, I decided to use the Bluemini as a dedicated headphone amplifier/DAC using the provided USB cable and plugging it directly into my iMac. In this mode, the Bluemini can handle high-resolution audio as high as 96kps. I quickly settled on the new update to a classic rock album that I just couldn't bring myself to scroll past on Qobuz: "Permanent Waves" by Rush. Anyone who knows me, knows that I am a huge Rush fan; heck even my Head-Fi.org avatar is the cover of "Fly by Night". After plugging in the USB cable, I opened my Roon player and selected the Deva's Bluemini as my source and I was off to the races; it was that easy. Right from the immersive guitar solo by Alex Lifeson and surround sounding drum work by the master Neil Peart, I knew I was going to be in for a wild ride! I learned from my previous session that the Deva headphones required a good amount of power from my Hugo2 to get them to fully open up and I was very much impressed with the power and drive that the Bluemini had with these headphones. The sound staging again had me smiling and the level of transparency completely immersed me even deeper in this recording than I thought possible from a $299 setup! I found the energy of Neil's bass drums need a slight bump in equalization, but when applied, I found a very high degree of satisfaction with both the energy and detail. Geddy's vocals were up front and center with these headphones. So many headphones in the sub-$500 price range tend to recess their midrange and thankfully, the Deva avoid this problem and go the other route and put them where they should be: the main point of focus! I found the level of detail and shimmer from Neil's cymbals quite satisfying with a very high degree of clarity and never came off with any sense of stridency. Simply put, if you are a fan of Rush and have $300 to spend, you need to check out these headphones!
I absolutely loved my time with Hifiman's new Deva headphones. They allow any user to use them any way they would like. From an incredibly open and transparent pair of Bluetooth headphones, to an audiophile-level of headphones that can be paired with a high-end DAP or if you're on a budget, the wireless Bluemini can serve that purpose as well. While I did wish that there was 3-4 dB more bass, with a little equalization, I could dial these headphones right in to my tastes. For a relatively small investment, anyone can experience a closer impression of what audiophiles have known for years – that great sound makes your music more enjoyable! The ability to take these headphones with you on the go and cut the cord really adds to their impressively high-value proposition even further and as an added bonus, you don't have to give up one inch of sound quality for this benefit. So if you're on a tight budget or if you are looking for a pair of travel headphones, look no further than Hifiman's Deva; you will love them…I certainly did!
Manufacturer's Website: https://store.hifiman.com/index.php/deva.html