NAD has been a renowned audio company for many decades now and has produced some very highly respected products that won't have you selling your left kidney to purchase. I originally reviewed their D 1050 about three years ago ( https://headphone.guru/nad-d1050-a-versatile-all-in-one-desktop-solution/ ) and I was floored with the outstanding functionality and sound quality for a very digestible $399 price tag. The D 3045 takes all the great things from the D 1050 and ups the ante across the board! This unit won't take up a lot of desk space, nor will it take up a lot of funds in your bank account; coming in at $699 USD, the value proposition from a price-to-performance ratio is very strong after my few months with this outstanding little player!
Not only is this little wonder a digital-to-analog converter and headphones amplifier, but it can drive most speakers you can throw at it with up to 60W of power for your two channel setup. It really is the Swiss Army Knife for your audio setup that offers both outstanding functionality and also it is incredibly transparent with extremely impressive sound quality. Everything from full MQA certification to USB 24/192 and DSD playback is included for all of your high-resolution digital source material. If that wasn't enough, you can also stream high-resolution music using aptX HD; the latest 24-bit high-resolution version of Bluetooth. So if you have a pair of audiophile Bluetooth headphones, like say the NAD HP70s (which I reviewed here: https://headphone.guru/nad-hp70-wireless-active-noise-cancelling-headphones-audiophile-sound-on-the-go/ ), you can truly get the most out of them when you couple your headphones with the D 3045.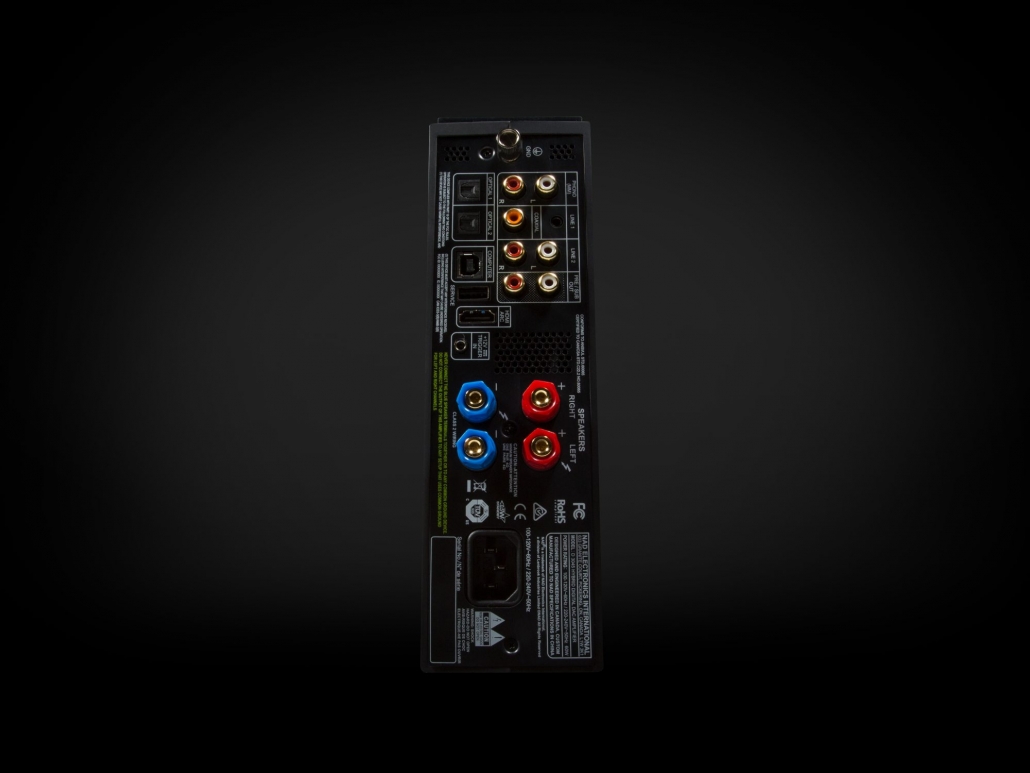 The full list of specifications for the D 3045 are:
PREAMPLIFIER SECTION LINE INPUT / PRE OUT
THD (20Hz – 20kHz)
less than 0.003% at 2V out
Signal-to-Noise Ratio
greater than 100dB (IHF, A-weighted, ref. 500mV out, unity gain)
Channel separation
greater than 85dB (1kHz)
greater than 80dB (10kHz)
Input impedance (R and C)
47kohms + 220pF
Maximum input signal
greater than 5.5Vrms (ref. 0.1% THD)
Output impedance
400 Ohms
Input sensitivity
82mV (ref. 500mV out, Volume maximum)
Frequency response
±0.2dB (20Hz – 20kHz)
Maximum voltage output – IHF load
greater than 4V (ref. 0.1% THD)
PHONO INPUT / PRE OUT
THD (20Hz – 20kHz)
less than 0.015% at 2V out
Signal-to-Noise Ratio
greater than 82dB (200 Ohm source, A-weighted, ref. 500mV out)
greater than 76dB (MM cartridge source, IHF; A-weighted, ref. 500mV out)
Input sensitivity
1.35mV (ref. 500mV out, Volume maximum)
Maximum input signal at 1kHz
greater than 90mVrms (ref. 0.1% THD)
Frequency response
±0.3dB (20Hz – 20kHz)
LINE INPUT / HEADPHONE OUT
THD (20Hz – 20kHz)
less than 0.003% at 120mW
Signal-to-Noise Ratio
greater than 90dB (32 Ohm load; A-weighted, ref. 500mV out, unity gain)
Frequency response
±0.3dB (20Hz – 20kHz)
Output impedance 2 Ohms
Maximum headphone output – 32 Ohm load less than 8V (ref. 0.1% THD)
GENERAL SPECIFICATIONS
Continuous output power into 4 and 8 Ohms
60W (ref. 20Hz-20kHz at 0.03% THD, both channels driven)
THD (20Hz – 20kHz)
less than 0.005% (at 1W, 4 and 8 ohms)
Signal-to-Noise Ratio
greater than 98dB (A-weighted, 500mV input, ref. 2.828V out in 4 Ohms)
Clipping power
greater than 80W (at 1kHz 4 Ohms 0.1% THD)
IHF dynamic power
8 Ohms : 80W
4 Ohms : 150W
2 Ohms : 200W
Peak output current
greater than 18A (in 1 Ohm, 1ms)
Damping factor
greater than 300 (ref. 8 Ohms, 20Hz to 6.5kHz)
Frequency response
±0.3dB (20Hz – 20kHz)
Channel separation
greater than 75dB (1kHz)
greater than 70dB (10kHz)
Input sensitivity
260mV (for 30W in 4 Ohms)
Supports bitrate/sample rate
up to 24 bit/192kHz (digital source)
up to 24 bit/384kHz (computer source)
Standby power
less than 0.5W
Gross dimensions (W x H x D)
70 x 235 x 265 mm
Net weight
3.6kg (7.9lb)
Being a personal audio enthusiast website, I will focus on the use of the D 3045 with various headphones and headphone amplifiers that I have on hand. Ranging from fairly efficient (like the Focal Utopia or Grado PS2000e headphones) to harder to drive headphones like the Abyss AB1266 Phi headphones, I really put the D 3045 through the gauntlet of varying headphones to see how versatile it was over a large assortment of gear.
My first selection of headphones was the highly regarded Focal Utopia open-backed headphones. These flagship headphones by the world-renowned speaker manufacturer are truly the best open-backed traditional dynamic headphones I've ever heard. With their ability to dig into a recording's deepest nuances and details, these headphones are among the very best "data miners" I've come across. With as close to a dead-neutral presentation as I've come across in personal audio, the Focal Utopia headphones really lay a recording bare and always as intended by the recording artist. While relatively easy to drive with regards to the amplifier, these headphones act as a microscope into your DAC and source material. For this selection, I decided to use the 50th Anniversary Remaster of The Beatles "White Album" (in stereo). This is my favourite Beatles record of all time and this remaster does a masterful job with this legendary work. Right from the rocking "Back in the U.S.S.R.", I was hooked, the energy that the Focal Utopia headphones deliver was on full display with this setup. The D 3045 was able to deliver a very lively presentation that offered a very neutral sound signature. Of all the headphones I have on hand, I've always found the Focal Utopias to be dead on neutral and when played with the NAD D 3045, this pairing offered an incredibly transparent presentation with a hint of warmth that was very fetching and easy to listen to for long sessions. Bass had an exceptional amount of heft and punch, but always gave me the impression that it was taught and quick at the same time. "Blackbird" is a McCartney classic. This brilliant acoustic song is a finger-pickers dream. Every inner detail of Paul's strumming and picking of the guitar strings were laid bare, with incredible realism and clarity. I was transported to the Abbey Road Studio to hear Paul play right in front of me. Every inner detail of Paul's mighty impressive finger-picking is all on full display with this dynamic duo. I never felt that I was leaving sonic cards on the table, the D 3045 was truly up to the task of both this amazing recording and these top-flight headphones!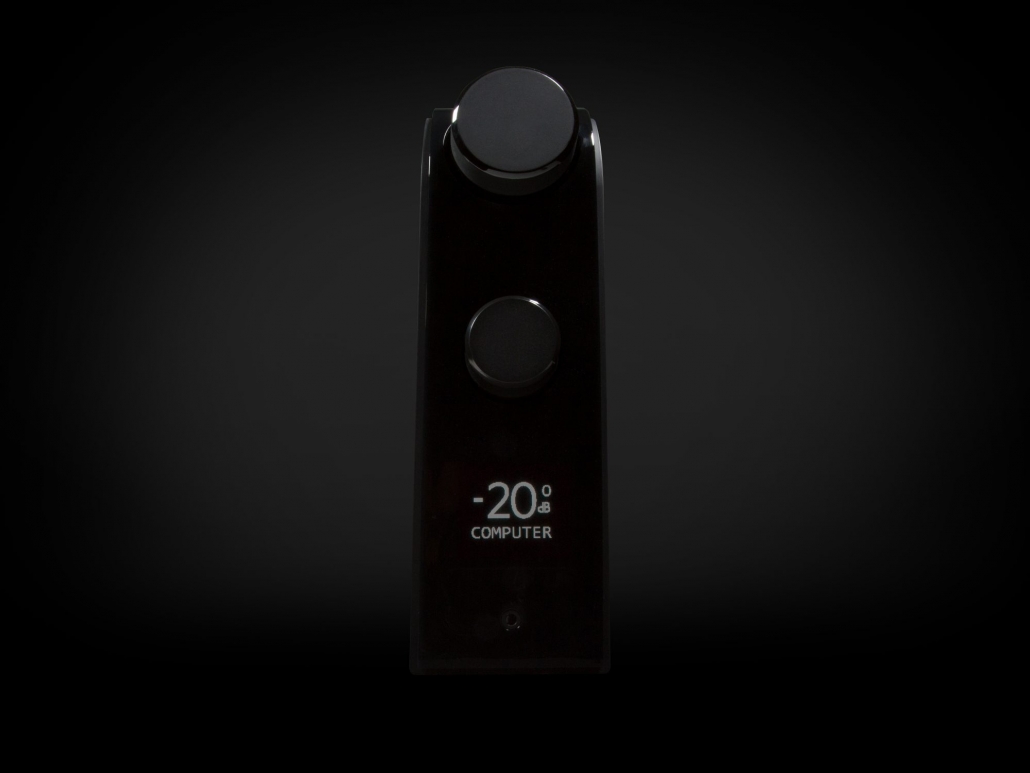 Moving on to the wonderful LCD-4z planar magnetic headphones by Audeze, I wanted to hear how the D 3045 was able to keep up with these magnificent headphones. Macy Gray's newest release "Ruby" was my next selection. I love Macy's style and grace and her vocals are truly unique in character and tone. As soon as I plugged the LCD-4z into the D 3045, I could tell I was in for a real treat! Right from the title track "Buddha" I was floored with the incredible sense of realism and clarity. Macy's vocal talents were on full display with this setup. Macy's vocals were perfectly tracked and rendered by the NAD D 3045 with outstanding transparency and realism. In proportion to the bass and treble, I found the mid-range pushed forward ever so slightly that it really allowed me to focus an artist's vocal stylings. Meanwhile, the lower octaves really bring a taught and defined approach into the overall portrait. I found the bass energy quite satisfying, but never at the expense of detail retrieval and its ability to render even the smallest nuances of the recording. Treble energy and shimmer was slightly subdued and offered a slightly warm and pleasurable experience. Cymbal shimmer was easily apparent and never harsh, nor overly stated. I would describe this combination as romantic and alluring, but still highly transparent. Balancing between these two characteristics can be very difficult and darn near impossible, but the designers at NAD seem to have found this very special harmony! Instrumental placement and sound staging was equally impressive; especially considering the sub $700 price tag! This all-in-one solution rivals many units I've heard costing over $1000 in this regard and just helps justify the value that the D 3045 has to offer.
I very much enjoyed my time with the NAD D 3045. I found that it certainly punched well above its price point and competed with (and bested) many other amplifier/DACs costing over the $1000 price tag. Setup was a breeze and its ability to play pretty much any music you can throw at it (including MQA streaming) with the utmost in transparency and clarity was a huge win for me. If you have limited desk space and don't want to spend several thousands of dollars on a killer headphone source/amplifier, I strongly suggest you consider this player. Throw in the fact that it can also drive your PC or audio speakers too; this really is the Swiss Army knife of personal audio. NAD has done it again!