In July, at the Texas Audio Roundup, Dan Clark gave me a preview of something spectacular, the Dan Clark Audio EXPANSE Planar Magnetic Headphone. I have laid out my history with Dan Clark many times, but suffice it to say that every time Dan makes an end all be all best money can buy headphone, he soon designs something better. It happened with the ETHER, the ETHER C, the ETHER C Flow, and the ETHER2. Even the VOCE went through two years of improvement before he was willing to release it. The Dan Clark Audio STEALTH stands at the pinnacle of what can be achieved with a planar magnetic headphone, so where do you go from there? For many years there has been a preference in the Personal Audio world for the expansive soundstage of the open-backed headphone, but it comes at a price in terms of tonal balance and bass response, especially in terms of linearity and depth of low frequencies. Many of the higher-end headphone manufacturers have managed to produce open-backed headphones that have good bass in terms of weight, but they generally come with a bump in the mid-bass that make them sound a bit boomy and slow, which may be fun for some music but lacks a certain naturalness to the sound. Unwilling to accept this compromise Dan chose to make the STEALTH closed back, making it the most tonally correct headphone I have heard. Then again, Dan was not willing to give up on open-backed headphones, so he continued to work on the STEALTH driver in an open-backed design until he was able to produce the EXPANSE.
The Dan Clark Audio EXPANSE Planar Magnetic Headphone: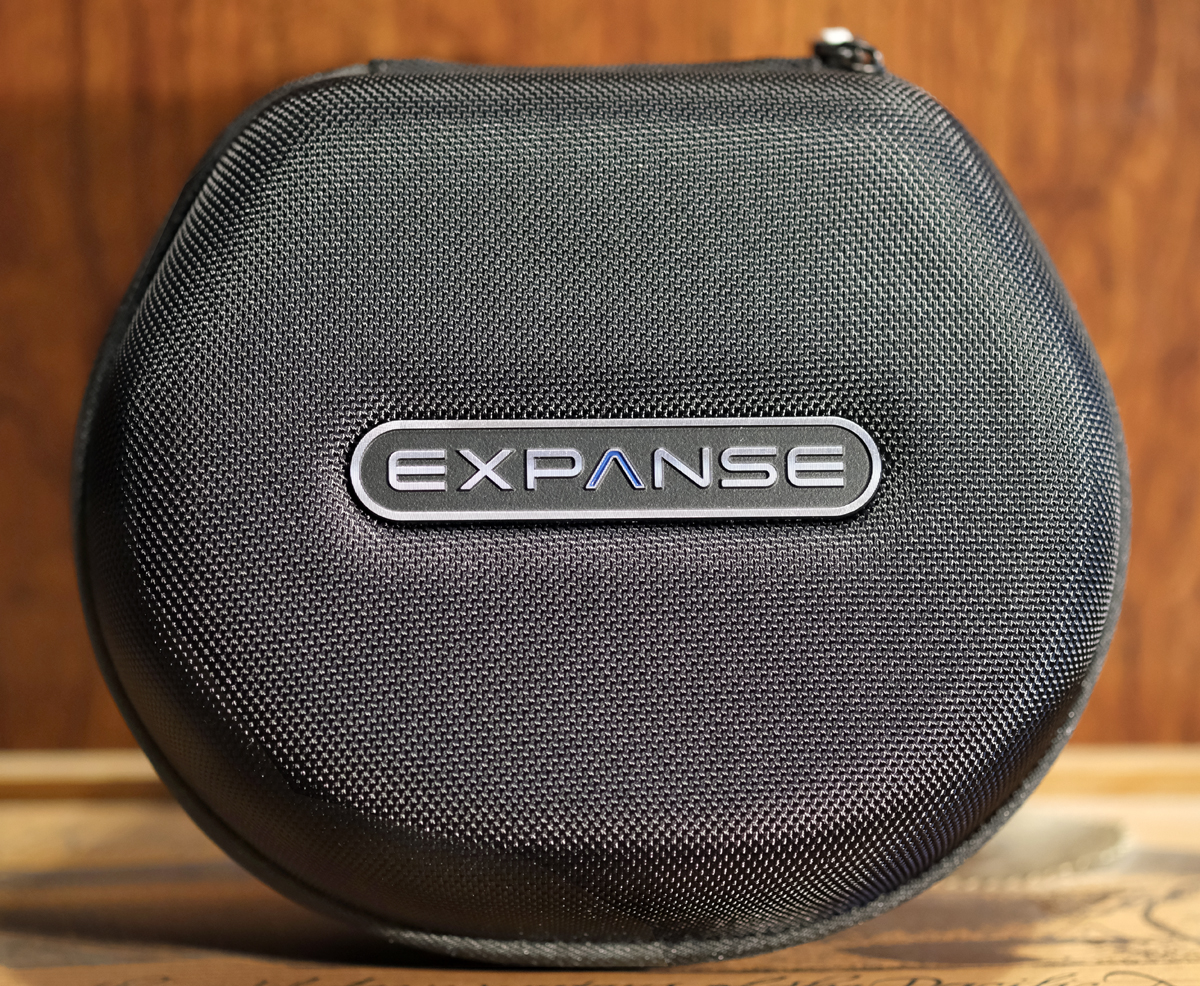 Like the STEALTH, the Dan Clark Audio EXPANSE Planar Magnetic Headphone Features an all-new 4th generation planar magnetic driver and breakthrough Acoustic Metamaterial Tuning System as well as the improved gimbal headband based on the AEON 2 with their signature nickel titanium cross bars, a self-adjusting head strap, and softer ear pads. Again, like the STEALTH the EXPANSE is extremely light and comfortable for a reference headphone though it does have a slightly thinner/lower profile design than STEALTH. The list of benefits and specification is as follows:

Patent-pending Acoustic Metamaterial Tuning System (AMTS) delivers unprecedented high-frequency detail and clarity for the ultimate in smoothness, tone, and detail retrieval

4th generation v-Planar driver with our largest planar diaphragm to date, delivering exceptional dynamics with vanishingly low distortion for a natural and "easy" listen

Improved driver tensioning system delivers incredible consistency across units

Auto-adjusting suspended strap gives EXPANSE a perfect fit, every time

Pre-formed ergonomic strap spreads weight evenly across the head for incredibly comfortable extended listening

Strap quilting improves comfort and reduces heat buildup

Composite synthetic suede and protein-leather pads offer a sung fit with minimal clamp, with a pleasant touch on the skin

An exciting exterior grill based on the generative design concepts creates a unique, slightly organic look while delivering exceptional mechanical strength.

Ultra-rigid baffle and chassis construction ensures consistent operation regardless of operating conditions

Folding gimbals allow EXPANSE to be packed in a compact case for safe and easy transport

EXPANSE is designed and built by hand in San Diego, California, and is backed by quality and support you can count on

Driver: 62mm x 34mm single-ended planar magnetic

Driver matching: 0.25db weighted 20-10,000Hz

THD: less than 0.03% 20-20KHz, ref. 1KHz at 90dB

Sensitivity: 86dB/mW

Recommended Power Requirement: 500mW @ 32Ω, minimum 240mW@ 32Ω

Weight 415 grams

Headband: Nickle-Titanium

Baffle: Carbon Fiber

Ear Pads: Synthetic Suede and Leather
Acoustic Metamaterial Tuning System (AMTS):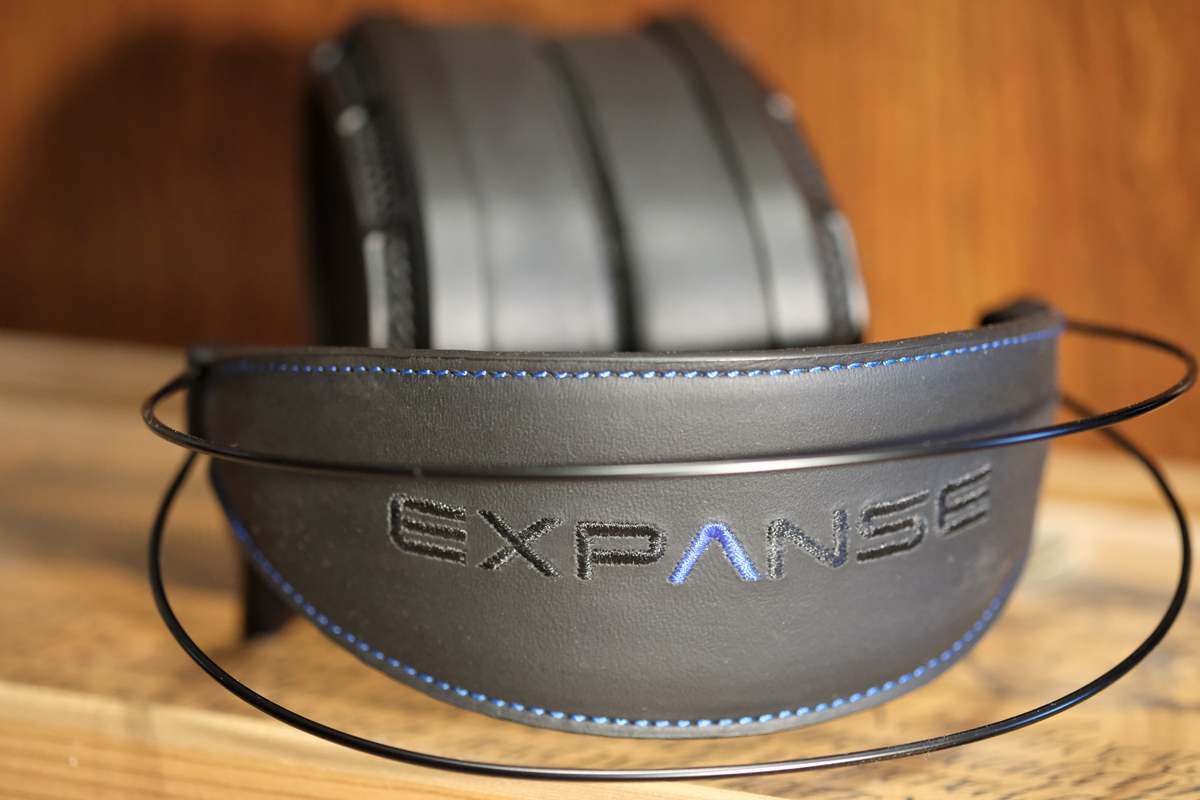 "All headphones are subject to high-frequency standing waves which can make treble sound harsh, fatiguing, or synthetic.
AMTS is a patent pending inline device placed between the transducer and ear. It integrates waveguides, diffusion control, quarter-wave, and Helmholtz resonators into one compact structure.
Diffusion reduces some standing wave formation while resonators act as both precision and broad filters to smooth and shape the frequency response, smoothing the sound from the midrange through the highest frequencies.
AMTS renders high frequencies with a refreshingly smooth, accurate, and detailed delivery across all genres.
(EXPANSE's) all-new 4th generation planar-magnetic driver delivers the smoothest, richest, and most detailed experience we could create. It's 20% larger than the E2 driver and uses our patented v-Planar technology to reduce THD and improve low frequency extension.
Diaphragm are made on an all-new system for a more uniform and consistent tension, lower distortion, and better matching." (quoted from Dan Clark Audio website)
To put this in understandable language metamaterials are materials engineered to have properties not found in naturally occurring materials. In this case, Dan has engineered a material that acts as a programmable filter that allows him to fine-tune the standing waves surrounding your ear to reduce unwanted distortions as well as create a more realistic three-dimensional image by improving the linearity of phase in relation to your ear. Beyond that, the EXPANSE driver employs stronger magnets and lighter diaphragm materials in a denser (thinner) package with greater surface area using propriety tensioning systems, improving dynamic range, speed, and accuracy. Of special note is the fact that when matching drivers (which are done to a higher tolerance than previous models) the whole earcup assembly is used rather than just the driver, creating an even more accurate match.
Living with the Dan Clark Audio EXPANSE Planar Magnetic Headphone: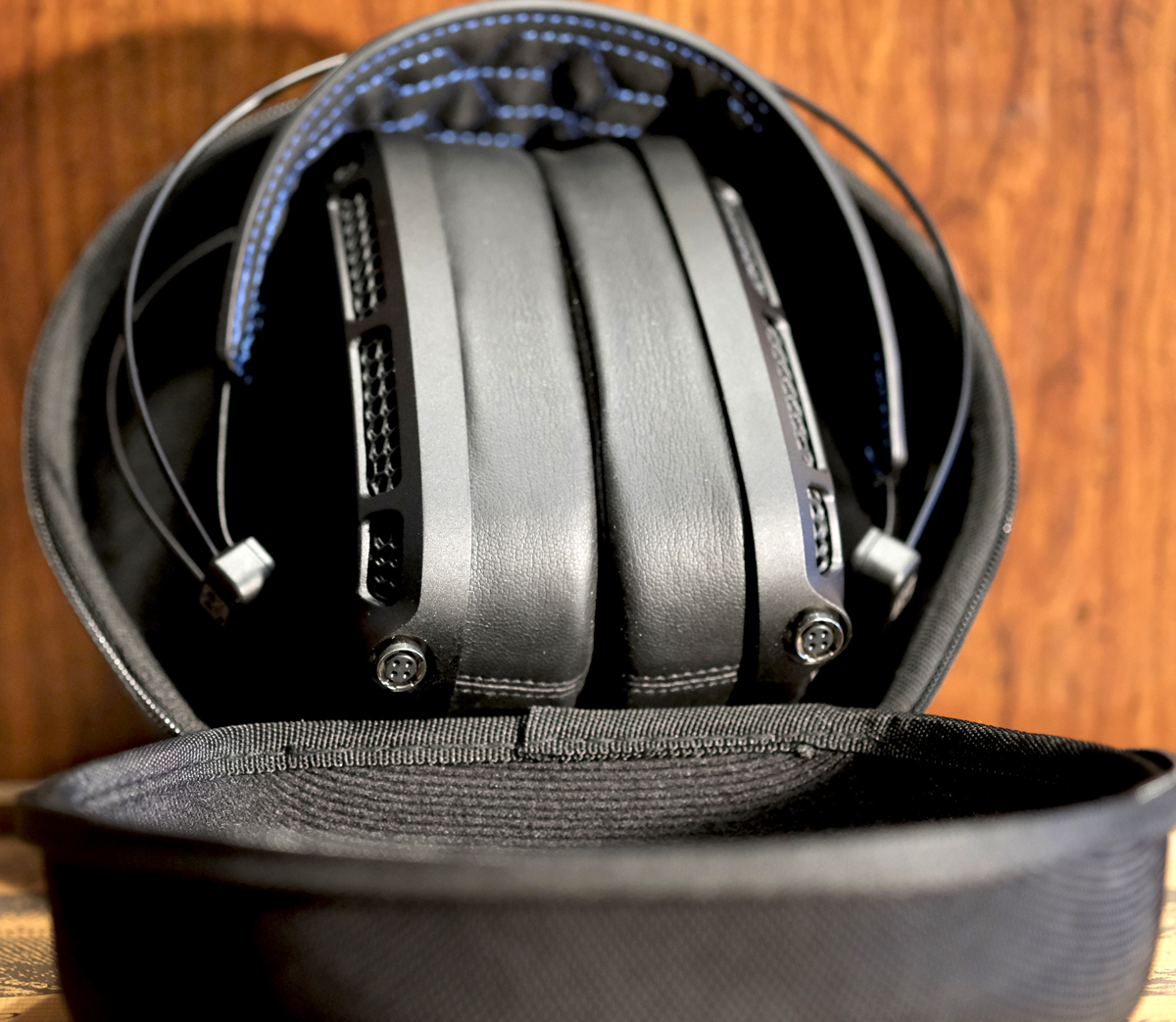 As one would expect, the Dan Clark Audio EXPANSE looks pretty much identical to the STEALTH with the exception of the generative design mesh in place of the solid carbon fiber ear cup covers and a thinner/lower profile. The elegant storage box with inset metal labels was tucked inside a cloth bag for protection which I thought was a nice touch, and of course inside the box was the hard shell travel case which housed the EXPANSE, and a small box containing the VIVO headphone cable (note: there is a slew of lengths and connections available, I chose the 4pin XLR).
For electronics, I began with my reference system the Manley Absolute Headphone Amplifier, Audio-gd R2R-1 DAC, Core Power Technologies A/V Equi=Core 1000, and Black Dragon Cables. I burned in the EXPANSE using an iBasso DX320 DAP running Qobuz.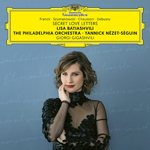 I began my listening tests with Lisa Batiashvili (violin) and Giorgi Gigashvili (piano) performing "Violin Sonata in A major, M. 8 (César Franck)" ("Secret Love Letters" – Lisa Batiashvili – 24-bit/96kHz Qobuz). I don't think I have heard violin so sweet and lamenting in a vast soundstage with excellent depth of field. The piano was dynamic, rich, delicate, and precise. Overall the musicality of the presentation was overwhelming.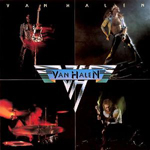 While the Manley was great for solo piano and violin I found I didn't love the sound with rock music, then I remembered that Dan had said that he had come to prefer solid state with the EXPANSE so I switched to my old reference amps the classic Questyle CMA 800R Current Mode Amplifiers in dual mono balanced mode using, Cardas Iridium balanced RCA interconnects, Cardas Iridium power cords and popped on "Ain't Talkin' 'Bout Love" by Van Halen ("Van Halen" – 24-bit/192kHz) and the sound was spectacular, the Questyle's extreme damping factor tightened up the bass to the point where it sounded like I was standing next to the bass amp at a live concert. The percussion had incredible snap and impact, while the musicality of the EXPANSE made me not miss the tubes at all. It was all live open stadium soundstage, with all the energy that that implies.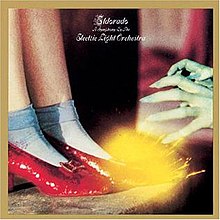 For something mellower, I put on ELO's "Can't Get It Out Of My Head" ("Eldorado" – 24-bit/192kHz) which admittedly I haven't had a totally satisfying experience with since adding it to my test list. Expansive and enveloping are all that come to mind to describe the beauty of the presentation the EXPANSE provided running with the Questyle amps and Audio-gd DAC.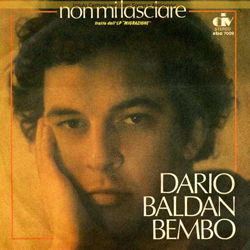 Next up was the sub-bass test with Dario Baldan Bembo and "Non Mi Lasciare" (16-bit/44.1) and you just couldn't ask for more, deep and resonant the sound was just to die for. The piano was full and rich and the midrange was lush and clear.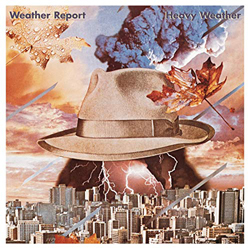 Not quite willing to give up on tubes I changed over to my LSA VT-70 with the Black Dragon Cables, which I fitted with Golden Lion KT-88s and I achieved that magical sound I was searching for as was evidenced by listening to "Teen Town" by Weather Report ("Heavy Weather" – DSD).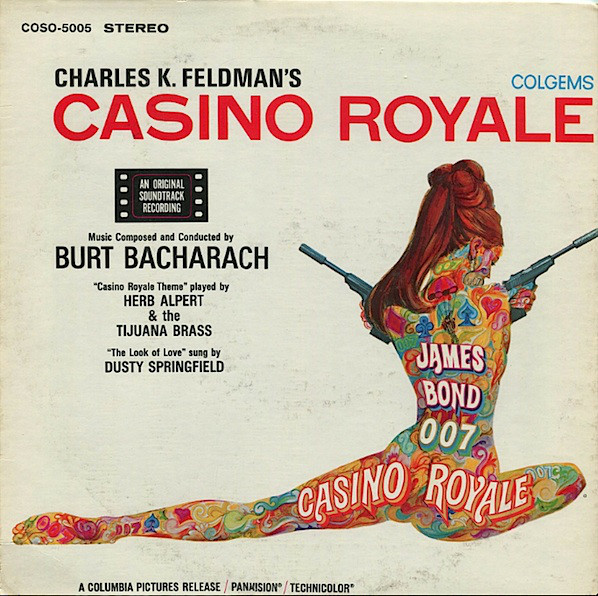 This combination gave me a perfect tonal balance coupled with layers of resolution and liquid midrange creating as realistic an experience as I have heard. Dusty Springfield's vocal on "The Look Of Love" from Burt Bachrach's "Casino Royale" (24-bit/192kHz) soundtrack was spine-tingling and Herb Alpert & The Tijuana Brass' horns were lively, dynamic, and smooth without a hint of harshness in a vast soundstage.
One last track was called for, my 24-bit/96kHz vinyl rip (one of these days I'll find the DSD version) of "The Firebird Suite" as performed by Robert Shaw and the Atlanta Symphony Orchestra ("Stravinsky: The Firebird; Borodin: Music from Prince Igor"). At about 1:35 there is a passage that induces what I call the "chill factor" in only the very highest resolution systems, and the EXPANSE passed with flying colors. It was easy to pick out the flute from the piccolo, the oboe from the English horn, from the clarinet. The strings were sweet and lyrical, each instrument was in its proper place with a ton of air around each. You were definitely hearing a collection of musicians playing in unison rather than a generic wall of sound. The soundstage could be a box seat at the Hollywood Bowl or one of the finest halls of Europe. The impact and precision of the tympanis during the crescendos were unbelievable and the dynamics were such that it just kept increasing in volume as more instruments were added to the mix with greater excitement. And the triangle stood out strong despite the cacophony of sound it had to compete with.
Conclusions on the Dan Clark Audio EXPANSE Planar Magnetic Headphone: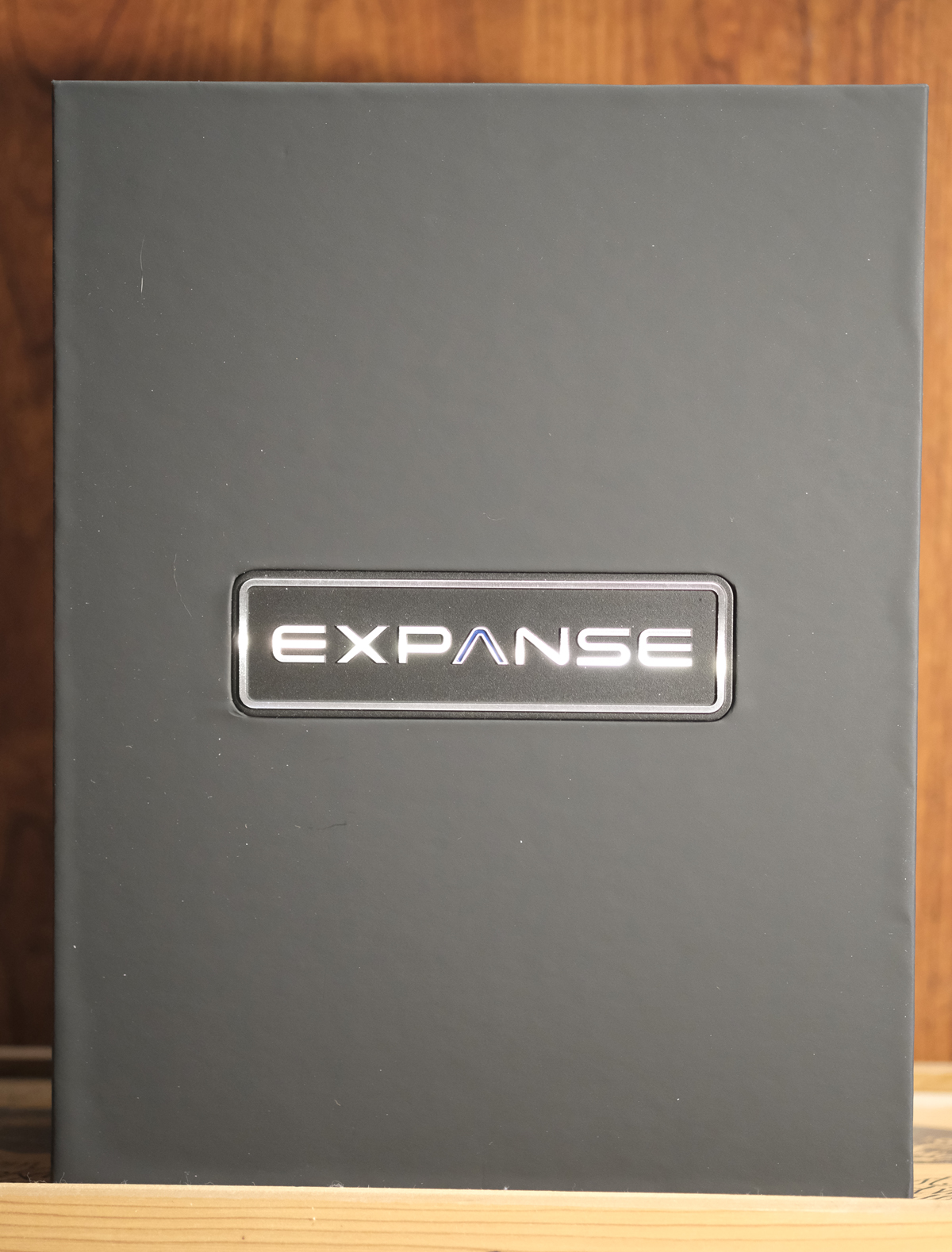 The upshoot is the Dan Clark Audio EXPANSE is the finest sounding open-back planar headphone I have heard, and I can't imagine any open-back fan not loving it, in fact, most closed-back fans will love it as long as they don't need the isolation. There is a caveat, the EXPANSE is very demanding of your amplifier but it is definitely worth listening to with the right electronics, don't reject it based on a first listening if it doesn't fully satisfy, try a different amp. You need an extremely clean, extremely resolute, extremely linear amplifier with excellent bass control (damping). This is probably also true of DACs, though I didn't try it with any other DACs as I felt a reference headphone deserved a reference DAC.
As to musicality, the more musical your gear the more musical your experience, though the EXPANSE appears to offer musicality regardless of the setup. Though I didn't use it for the review I did listen to the EXPANSE through the iBasso DX320 and the experience was completely enjoyable (hard to stop really, but I needed to finish this review. One side note of this experience is that I'll be using my VT-70 as my reference tube amp from now on.).
I don't have a STEALTH or VOCE on hand to do direct comparison, but I suspect the audiophile in me will prefer the sound of the VOCE but the music lover in me would probably prefer the EXPANSE for daily listening. Like all Dan Clark Audio creations, the EXPANSE reflects Dan's wide range of musical taste in that it sounds fantastic with all genres of music. I cannot recommend the EXPANSE enough and I'll be very surprised if I hear anything I like as much any time soon.
Price: $3,999.99 (includes a VIVO cable with 2.5mm, 3.5mm, 4.4mm, 1/4", or 4- pin XLR termination – $50 extra for a 3-meter cable)
Available at Moon Audio: https://www.moon-audio.com/
Manufacturer's Website: https://danclarkaudio.com/