One of the things I really like about reviewing FiiO products is I have a full kit of FiiO products so that I can review them in their best light as they were intended. On the other hand, I have reviewed a ton of FiiO products. I considered passing this review to one of the others but it turns out that they have all reviewed a ton of FiiO products also. This is because FiiO is relentless in introducing new groundbreaking products and they're latest offering, the FiiO EM5 Beryllium-coated Dynamic Driver Earbuds, is no exception to this rule.
Now a surprising thing, as well as interesting and fun, was that the EM5s arrived in a huge box. Upon receiving it I scratched my head expecting a small box with a pair of earbuds and thinking, "What on Earth?" Quickly opening the box with curiosity I discovered in addition to the EM5s was a FiiO F7-B rechargeable battery-powered Clip on Fan. Now I don't believe that the fan was submitted for review, but was instead a bit of marketing, in fact, the manufacture is listed as Shenzhen Jisu Technology Co. Ltd. and the brand JISULIFE is also listed on the packaging, but I thought it worth comment regardless. For those still interested, the fan is about 6.5" across and 12" tall, is an attractive white and metallic red in color, and has a large clip for attaching to desks or poles, which I immediately attached to the microphone stand that serves as my headphone stand. It has four speeds and a rated 10-hour running time (presumably at the low setting).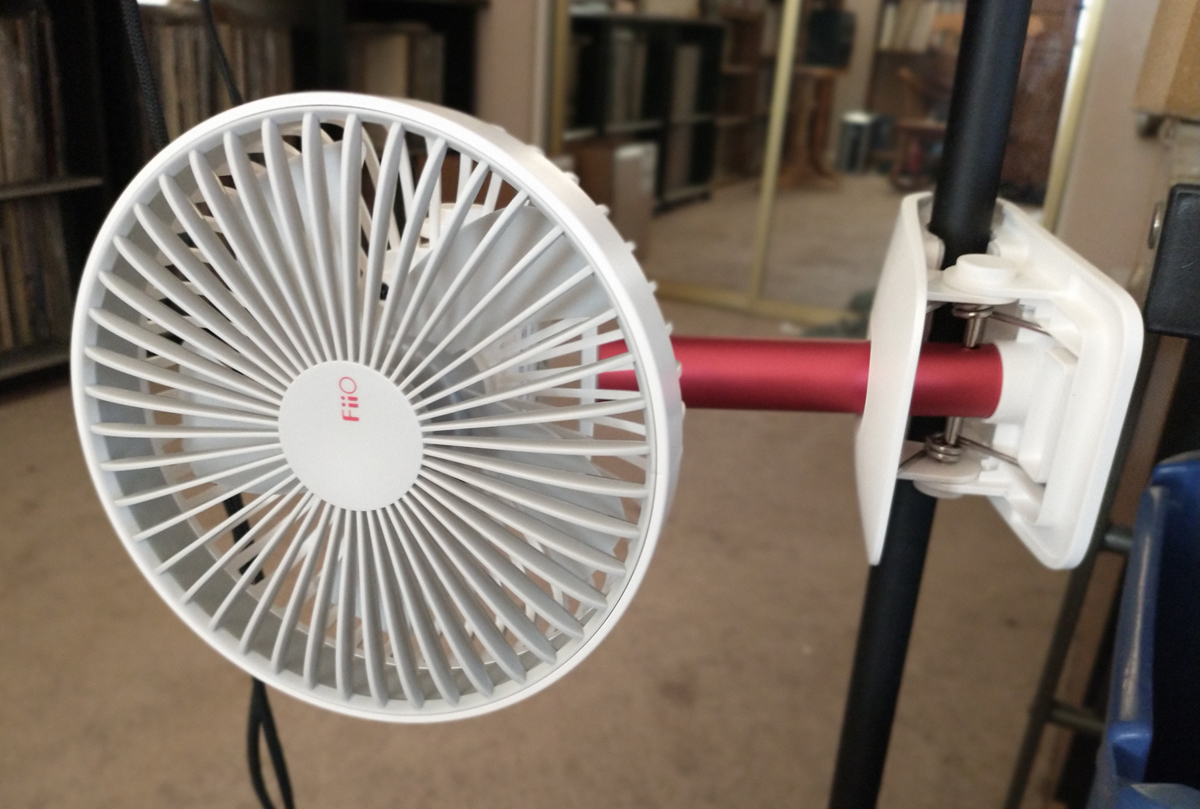 Which brings us back to the FiiO EM5 Beryllium-coated Dynamic Driver Earbuds. I hear you, "Earbuds?" Well, I am here to tell you that FiiO has completely redefined what an earbud is in a way that will change the way you think about them forevermore. The FiiO EM5 earbud is the open-backed headphone to IEM's closed-back headphone, clear and simple.
FiiO EM5 Beryllium-coated Dynamic Driver Earbuds:
The FiiO EM5 Beryllium-coated Dynamic Driver Earbuds only resemble traditional earbuds superficially, they are made of transparent dark grey "skin-friendly resin" and have a large bulb over which a foam eartip is placed and taper at a 90º angle down to the cable, with a small secondary tube which acts as the tuned port. The cable is a Sterling silver coaxal stranded cable that runs from the earbud to junction which connects to a braided Sterling silver cable which makes the trip to the Twist-lock Swappable connector (a truly inspired approach to the wide world of nonstandardized connections).
A quick look at the features is as follows:
14.2mm Beryllium-coated dynamic driver
Bass-enhancing acoustic flute design
High-purity Sterling silver cable
4th gen DLP 3D printing technology
Twist-lock swappable plug
Transparent skin-friendly resin
As an added ergonomic benefit, in addition to the conventional red and blue markings to delineate right from left, the left unit has three tactile pips to make identification easy even in the dark or for the visually impaired.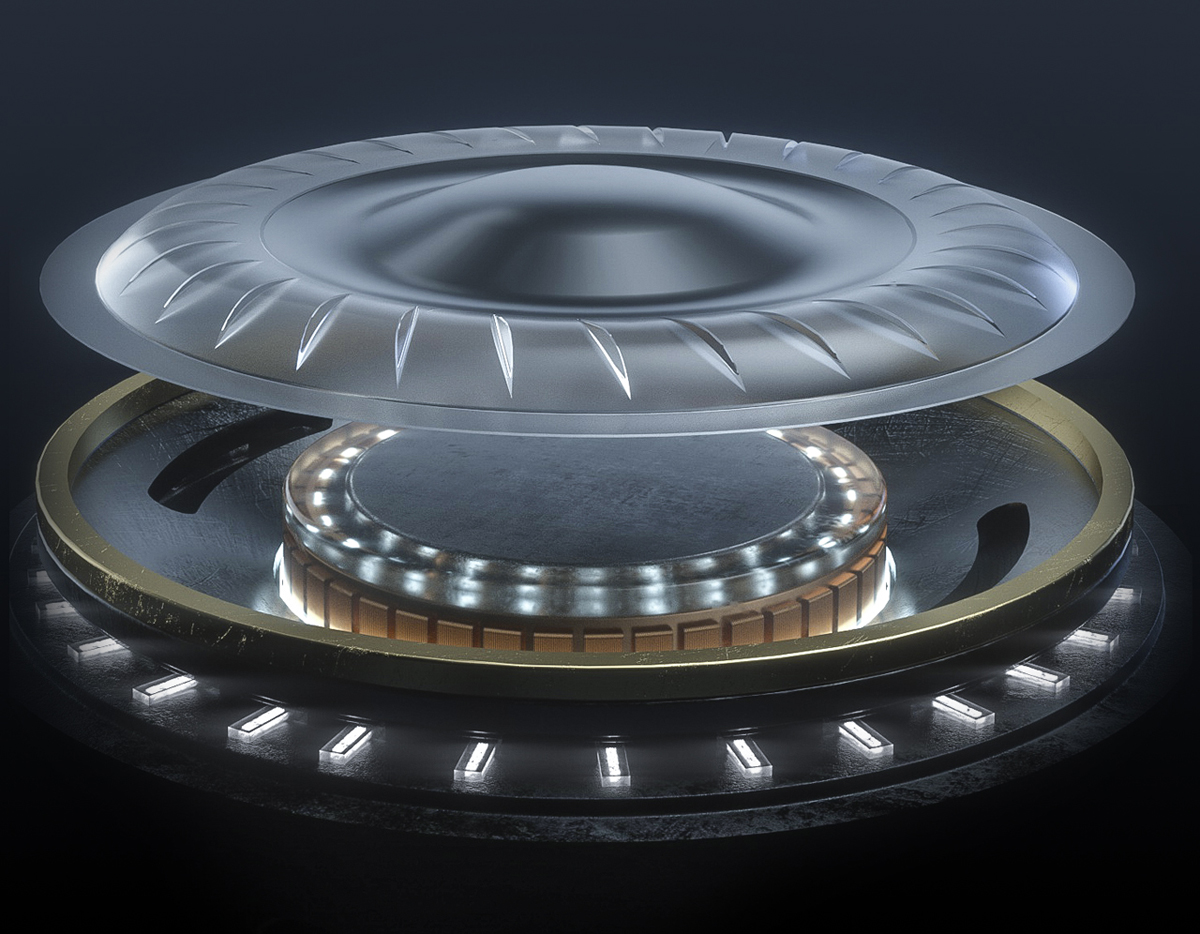 The 14.2mm Beryllium-coated dynamic driver is designed to have a longer excursion than conventional IEM and earbud drivers thus in combination with their unique acoustic flute design enclosure they produce deeper, more controlled and more abundant bass than is normally associated with earbuds.
The packaging was typical FiiO and consisted of an elegant black magnetic clasp box with an outer black picture sleeve. Inside was a thin foam insert which contained the earbuds and cable (in a small box inset into the underside of the insert) that in turn lifted out using a pull tab to reveal underneath three Swappable connectors (3.5mm TRS, 2.5mm TRRS, 4.5mm TRRRS), six "Bass foam eartips" (the tips were contained in three clear plastic boxes with labeled black outer sleeves), six "Balanced foam eartips", six "Crisp foam eartips", an HB3 hard shell synthetic leather carrying case and a Quick Start Guide all inset in a larger foam insert.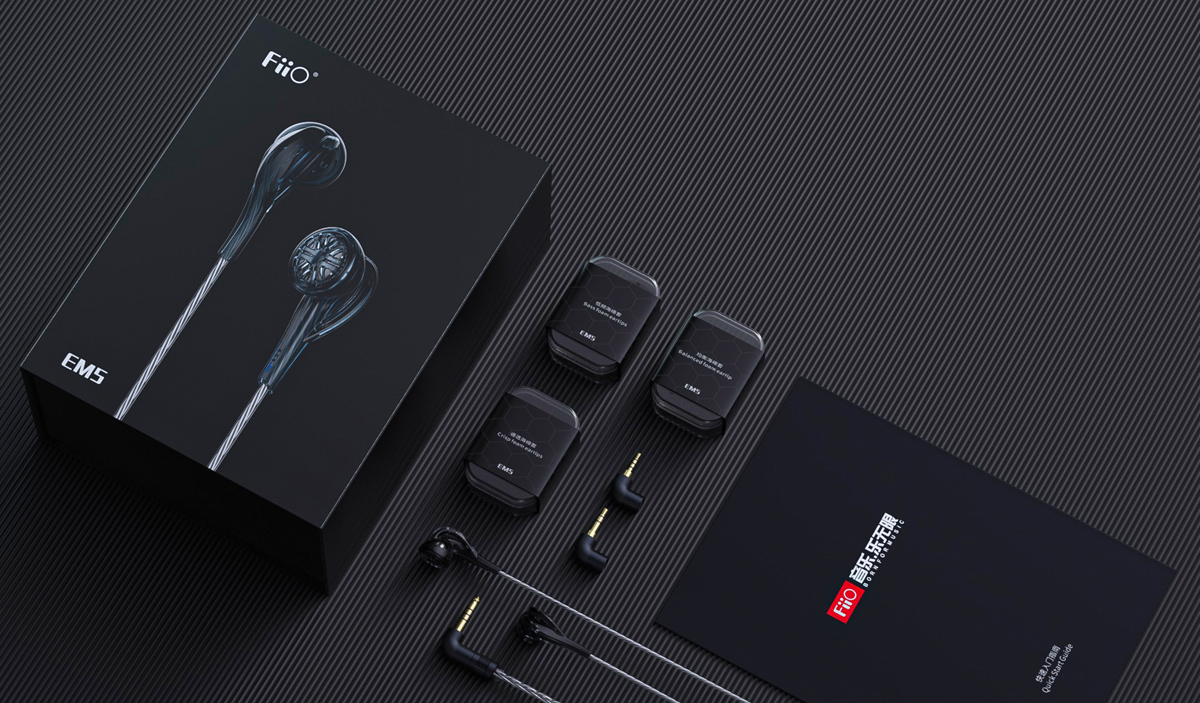 Living with the FiiO EM5 Beryllium-coated Dynamic Driver Earbuds:
As has become my habit of late, I burned-in the FiiO EM5 Beryllium-coated Dynamic Driver Earbuds using my FiiO M11 Digital Audio Player and my 1000 song burn-in playlist on Qobuz for a little over 100 hours. To effect that I selected the 4.4mm TRRRS connector and implemented the M11's balanced output.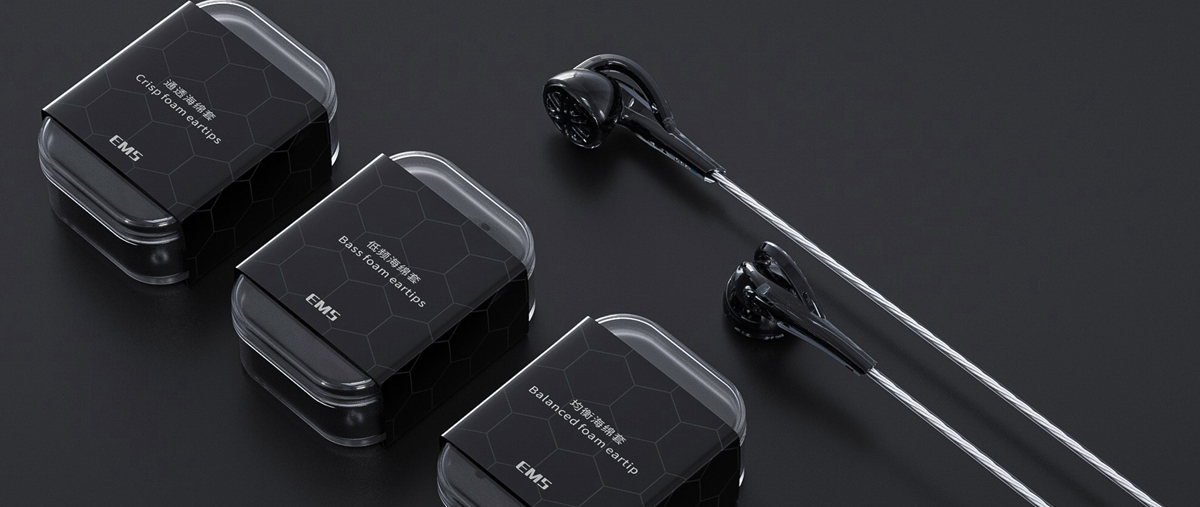 Following burn-in, I spent a day just listening to get a feel for the EM5s. Of course, to do that, I had to select a pair of foam tips, of which I chose the "Balanced foam eartips". The sound was very reminiscent of the classic Sennheiser open headphone sound, and I found myself immediately switching to the "Bass foam eartips". With the "Bass foam eartips" the sound brought to mind the HD 800 headphones, light and airy with possibly a bit more bottom end. The tonal balance was basically neutral with a bit of weight on the mids and highs.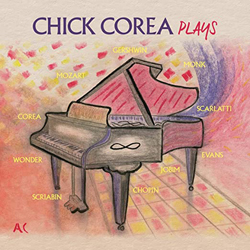 When it came time for serious listening, I opened with "Chick Corea Plays" (24-bit/96kHz – Qobuz). The piano was rich, full, and proximate with a Yamaha timbre in a wide open dinner theater soundstage. The recording sets you at the piano with the bass keys on the left and the treble on the right, and the EM5s have the dynamic range to make the illusion believable if you turn up the volume to the edge of comfort.
One aspect of the earbud is that it is more comfortable for long term listening than universal IEMs, since they pretty much just balance in your outer ear, though there is a little drag on your earlobes from the cable.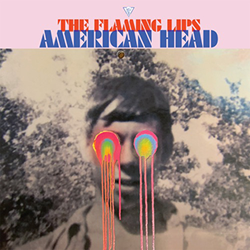 "Mother Please Don't Be Sad" from The Flaming Lips' new album "American Head" (24-bit/96kHz – Qobuz) presented a huge environment of sound, the piano, drums, and percussion offering up a natural realism against the background of synthesizers and distorted guitar.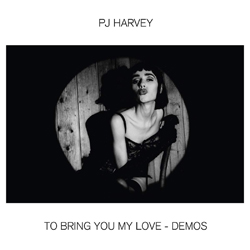 PJ Harvey's "Long Snake Moan" ("To Bring You My Love-Demos" – 24-bit/96kHz – Qobuz) gave a stark contrast of primitive instruments in an empty Hollywood punk club.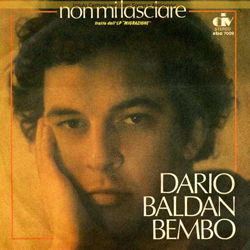 The open-backed headphone impression only increased as I moved to my regular test list pulling up Dario Baldan Bembo singing "Non Mi Lasciare" (16-bit/44.1k) presenting a large and airy soundstage with a rich and full piano, with solid bass and impact from the percussion but light on the sub-bass. The vocals were strong and dynamic with a crispness to the cymbal crashes and snare hits.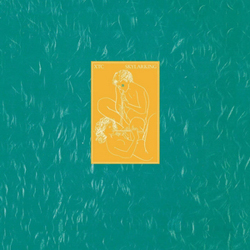 My next selection was "Dear God" by XTC ("Skylarking" – 24-bit/96kHz). The opening acoustic guitar and vocal were intimate and in the room, when the band kicked in the soundstage opened up to a large hall sound, the strings bright but not thin.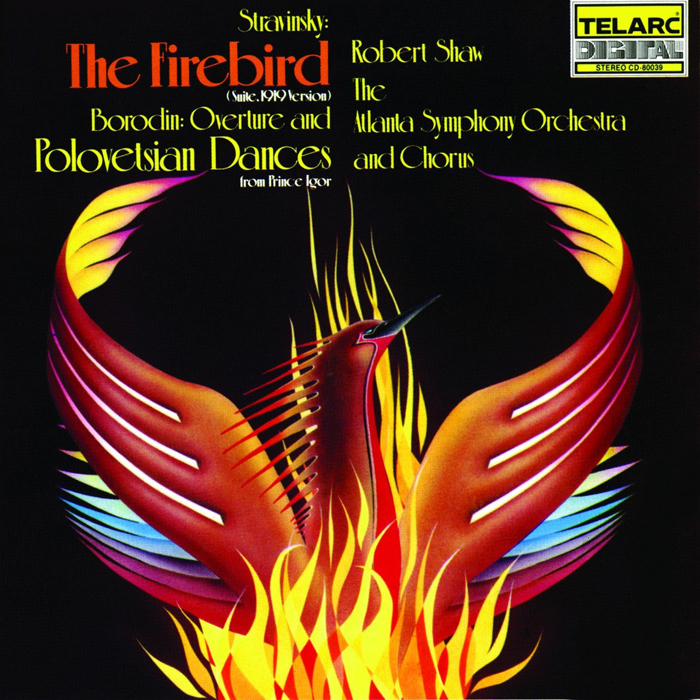 For classical, I switched to the iFi Pro iDSD in tube mode on low gain cueing up "The Firebird Suite" from "Stravinsky: The Firebird; Borodin: Music from Prince Igor" (Robert Shaw & the Atlanta Symphony Orchestra – 24-bit/96kHz vinyl rip) to see how well the EM5s scaled up to the higher resolution source. The detail was amazing, reproducing spine-tingling passages that are glossed over by many headphones, quite unexpected from an earbud, especially for less than $300. There was a good sense of space and the timbre of the instruments was excellent. Again the dynamics excitingly bring out every instrument as the crescendos built up. I will note that the slightly emphasized treble did make the vinyl noise more noticeable.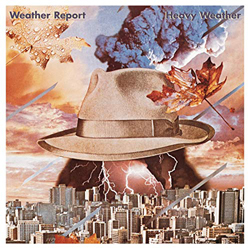 Another large theater was elicited by Weather Report's "Teen Town" ("Heavy Weather" – DSD) Jaco's bass ripping up the stage and Acuña's percussion sparkling with snap.
Conclusions on the FiiO EM5 Beryllium-coated Dynamic Driver Earbuds:
If your primary thing is house or hip-hop and you need to be ground into the floor with bass, then this probably won't be your first choice, but if you love that Pro Audio sound and want the open soundstage of the higher end open-backed dynamic headphones, in other words, if the HD800 headphones are your thing, then you'll love the FiiO EM5 Beryllium-coated Dynamic Driver Earbuds, especially if you want the ease and comfort that go along with earbuds and at less than a quarter the price.
Dynamic and revealing, but not harsh or tinny, the EM5s made listening to everything I threw at them sound enjoyable, and the versatility of the clever Twist-lock Swappable connector make it easy to match them with any source. Efficient enough to run with any source, but not so much so as to make desktop units unusable, along with three choices of tonality, they make for a one-stop-shop able to adapt to any situation.
FiiO has clearly redefined the classic earbud and not only brought into the present, but made it acceptable for high-end audio. They are a "must hear" item, and will have you rethinking about earbuds. Kudos FiiO!
Manufacturer's Website: https://www.fiio.com/em5
Price: $299.99 USD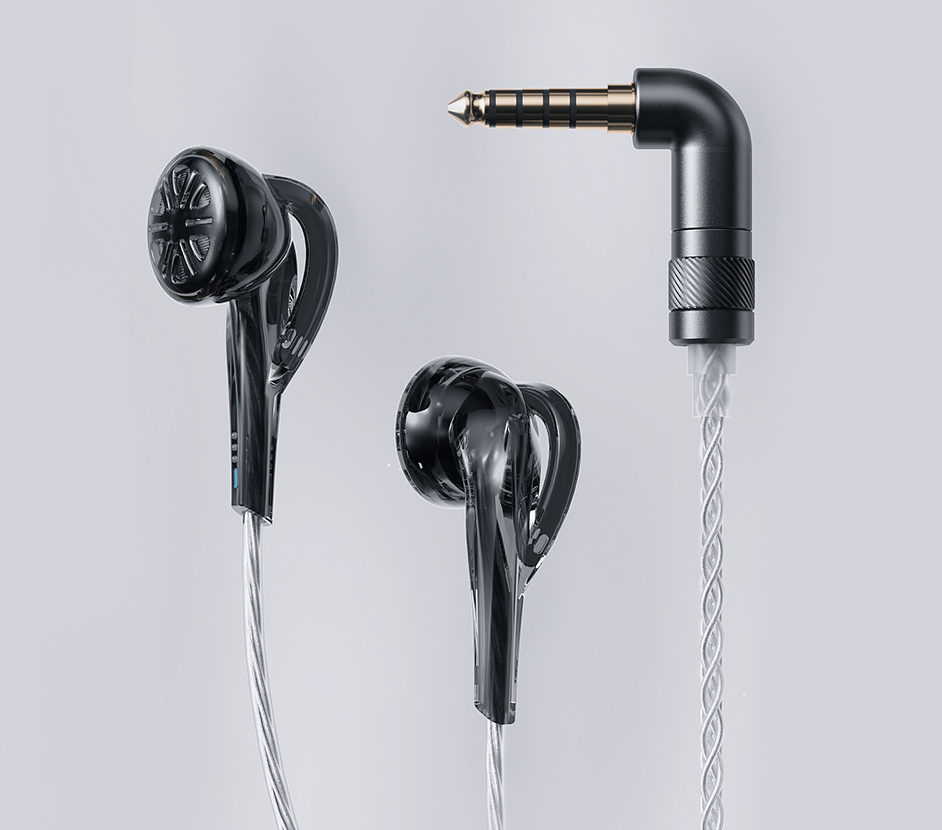 Specifications:
| | |
| --- | --- |
| Frequency Response | 10Hz ~ 20kHz |
| Headphone Type | Straight-down open earbuds |
| Impedance | 32Ω@1KHz |
| Cable Material | High-purity sterling silver |
| Dynamic Driver | 14.2mm beryllium-coated diaphragm |
| Max Power Input | 100mW |
| Weight | 23.9g (including cable) |