A year ago I reviewed FiiO's entry into the True Wireless game the UTWS1 which one-upped the competition by being a universal True Wireless amplifier that can pair with almost any IEM that has swappable cables (available in either MMCX or .78mm 2-pin configurations). Now, FiiO has one-upped themselves with the all-new UTWS3. Along with the UTWS3, I was sent their all-new flagship Dynamic Driver IEM the FiiO FD5 which was too good a match for the UTWS3 to pass up a joint review of the two devices.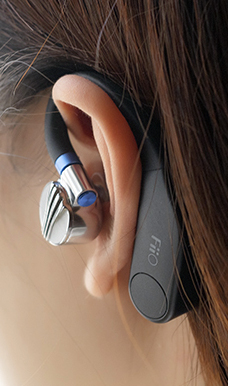 The FiiO UTWS3 Universal True Wireless Amplifier:
The FiiO UTWS3 Universal True Wireless Amplifier differs from its predecessor in two very significant ways. First, it comes with a 30-hour charge case with room to accommodate the UTWS3s along with the fitted IEMs putting them on an even keel convenience-wise with all other True Wireless IEMs while maintaining the superiority of infinite choice in sonic profile. More importantly, especially to lovers of less efficient IEMs, it offers almost three times the power at 16Ω and four times the power output at 32Ω with a 70% reduction of noise floor making it a perfect choice for higher impedance IEMs like the FiiO FD5, all done without noticeably compromising playback time or a significant increase in size to accommodate larger batteries. Furthermore, the UTWS3 is compatible with the FiiO Control App, allowing you to adjust channel balance, equalization, voice prompt language, and button function, with a firmware update function (Android only) to offer future software enhancements.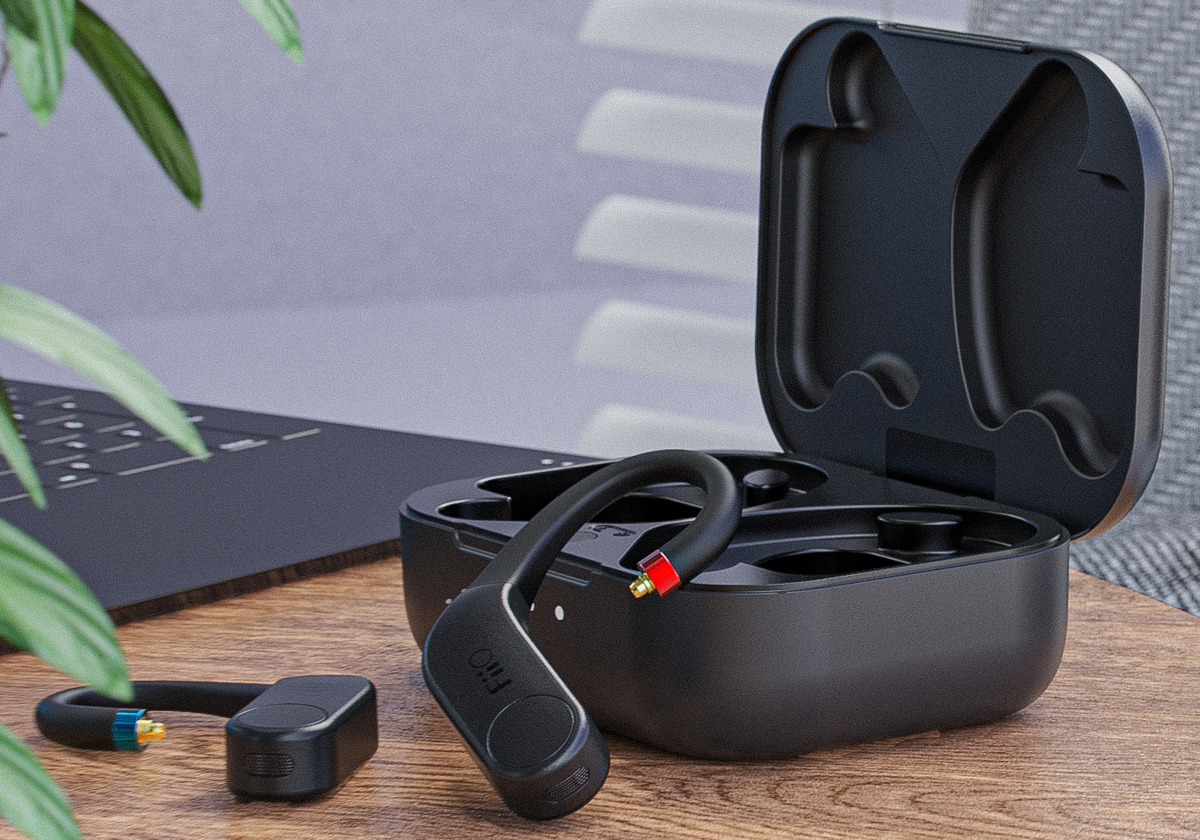 A quick rundown of the features of the UTWS3 is as follows:
Qualcomm QCC3020 chip supporting Bluetooth 5.0 and custom-tuned for sound quality and signal to noise ratio with an improved over reference design LRC circuit.
TWS + Low Latency technology aptX lossless support.
Dual Direct Connections for lower latency and better stability (each unit connects directly to the phone rather than each other).
QCC Intelligent Noise Cancellation (ANC using incorporated DSP and dual microphones).
aptX/ACC/SBC Bluetooth format support.
TPA 6140A2 amplifier chip offering 25mW power at 32Ω with a 25uV noise floor.
Custom FPC Bluetooth antenna for improved signal reception.
Monocrystalline silver-plated copper audio wires.
8 hour continuous music playback battery life with 180 hour standby time.
Individual/Binaural listening modes.
26 levels of independent volume adjustment (separate from phone volume control).
Tactile Multi-function Button provides Pairing, Power On/Off, Play/Pause, Next Song, Last Song, Answer Call, Hang Up, Volume Up and Volume Down functions while rejecting unintended touches.
IPX4 water-resistant design.
Titanium Memory Wire for earhook.
Choice of MMCX or 0.78mm 2-pin connectors.
High capacity charging case with 30 hours of battery life.
Simplified pairing/unpairing function via one-button charging case operation.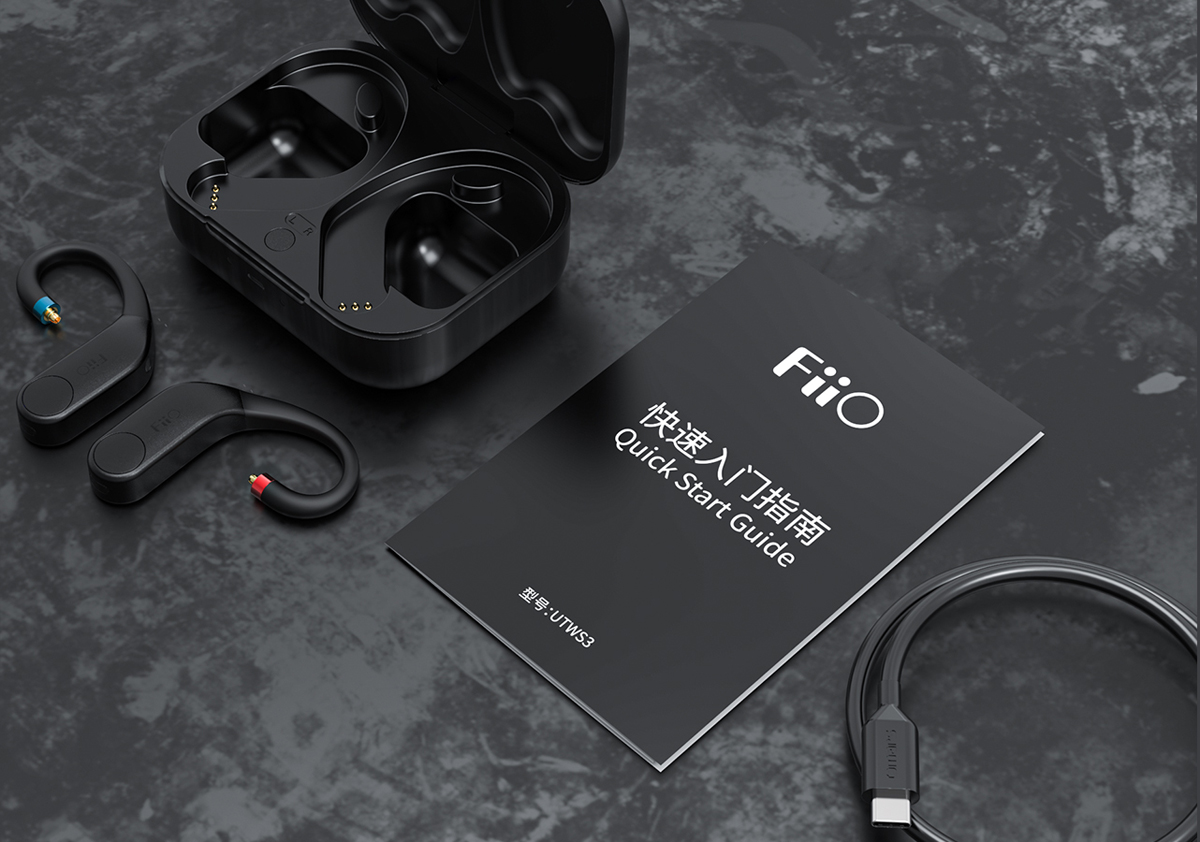 The FiiO FD5 Dynamic Driver IEM:
As befits a flagship IEM the FiiO FD5 Dynamic Driver IEM comes in an elegant magnetic clasp box with a plethora of accessories including five different styles of ear-tips (three of which come in three different sizes while the foam and tri-flange come in two), two interchangeable sound tubes (to accommodate different ear canals as well as offer different sonic properties), three interchangeable audio jack connectors (2.5mm TRRS, 3.5mm TRS, and 4.4mm TRRRS), an expanded MMCX cable with 8 strands of monocrystalline silver-plated copper cable, an HB5 imitation leather storage case, a cleaning brush, and a special Final MMCX ASSIST MMCX detachment tool, along with the obligatory manual and audio jack swap cheat sheet.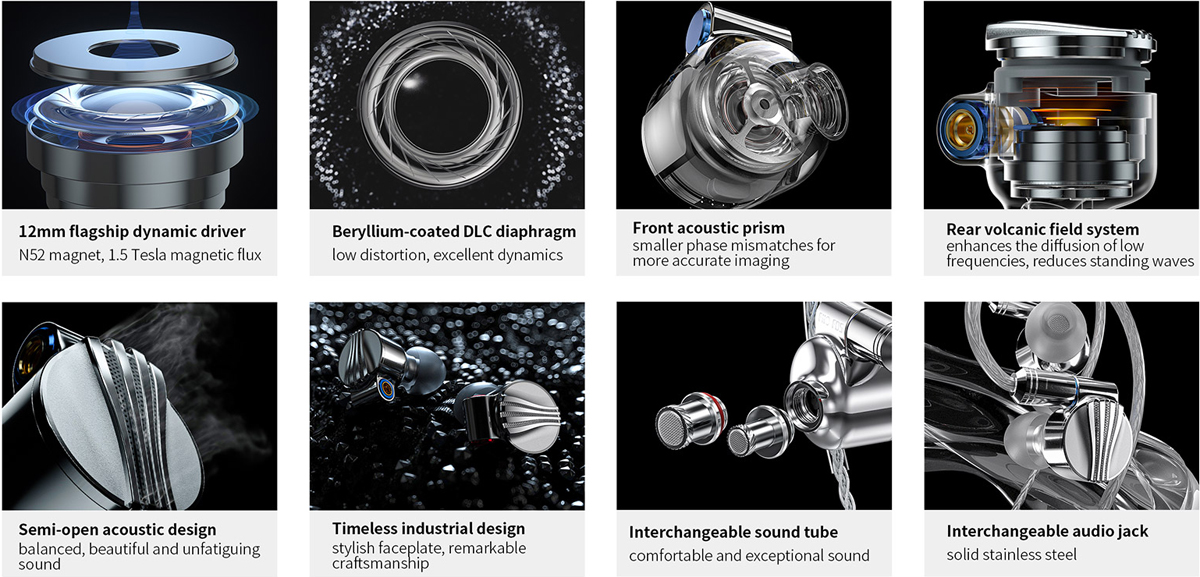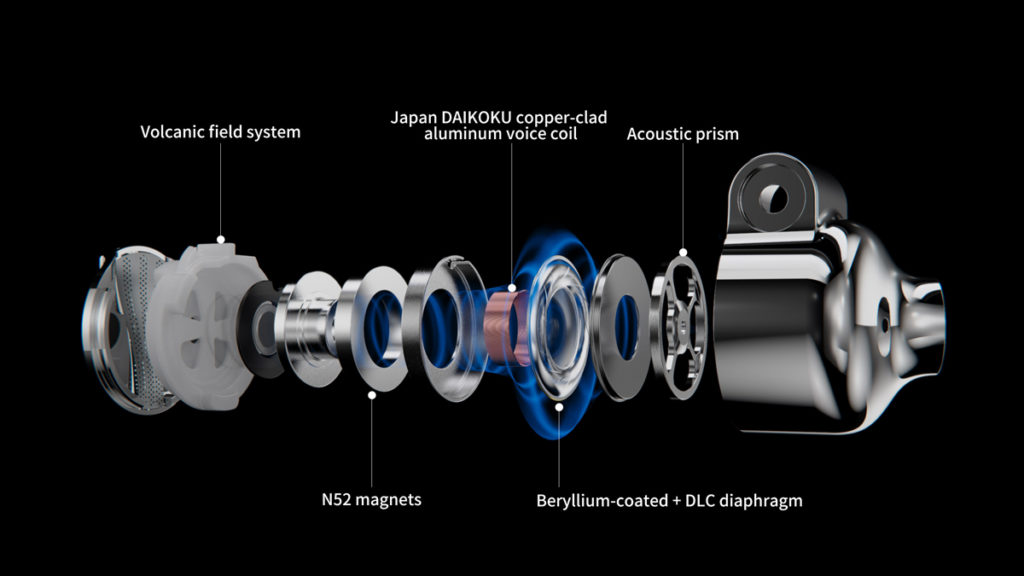 The bullet points for the FD5 are as follows:
12mm flagship dynamic driver with N52 magnet producing 1.5 Teslas of magnetic flux – which improves efficiency and control of the diaphragm ensuring extremely robust bass, stellar dynamics, and excellent high-frequency resolution.
Beryllium-coated DLC (diamond-like carbon) diaphragm – minimizing unwanted resonance improving accuracy while reducing distortion.
Precision front acoustical prism – precisely controlling sound waves as they enter the sound tube eliminating high frequency standing waves and enhancing overall sound wave diffusion.
Rear volcanic field system – enhancing the diffusion of low frequencies and further reducing standing waves.
Semi-open acoustic design – offering balanced, beautiful, and unfatiguing sound.
Timeless industrial design and stainless steel construction – the 3D embossed stainless steel faceplate actually acts to dampen the body reducing the harmonic distortion of sound inside.
Interchangeable sound tube – providing added comfort and tailoring of the sonic profile.
High-purity monocrystalline silver-plated copper cable with expanded MMCX design and interchangeable audio jack – 152 high-purity monocrystalline silver-plated copper individually insulated wires are wound into 8 separate braided strands in a Litz Type2 configuration with solid stainless steel FABRILOUS interchangeable connections.
Hi-Res Audio certified.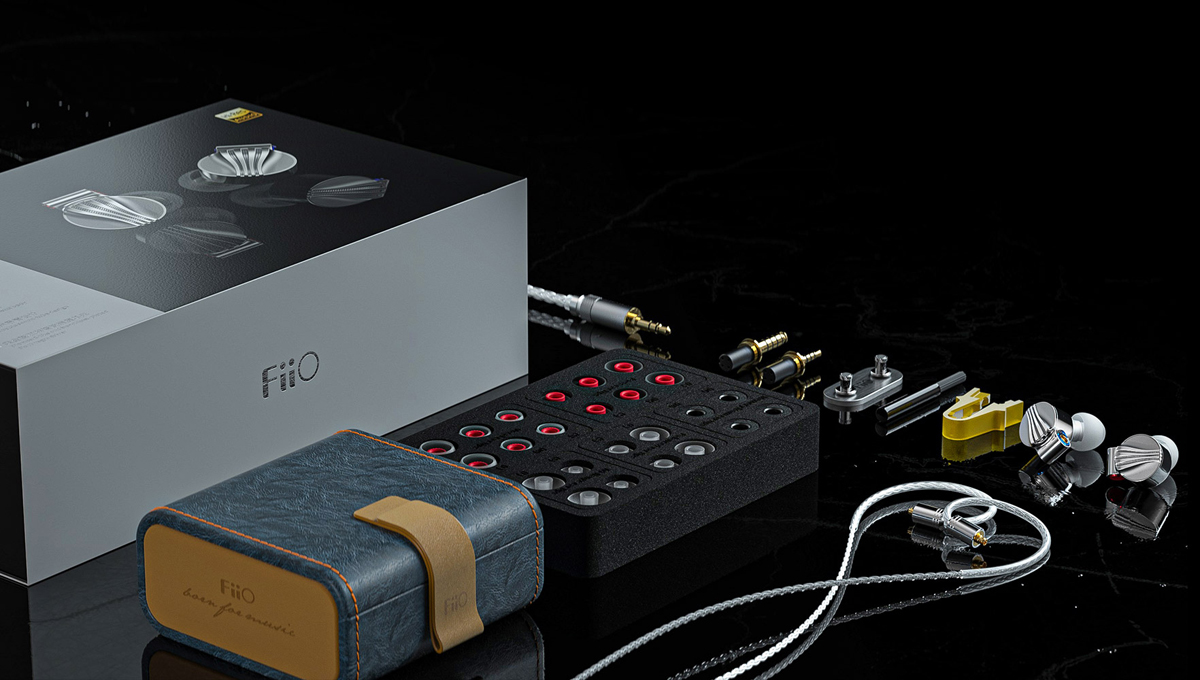 Living with the FiiO FD5 Dynamic Driver IEM & UTWS3 Universal True Wireless Amplifier:
My initial intent was to burn in the FiiO FD5 Dynamic Driver IEM and UTWS3 Universal True Wireless Amplifier together using my FiiO M11 DAP as source figuring I would use my FiiO LC-4.4D 4.4mm to MMCX high-purity Monocrystalline Silver Litz IEM cable for wired testing, but then learned that the FD5 featured a new cable with swappable connections making it necessary to do my testing with that cable, so after burning in the FD5s with the UTWS3s for 100 hours, I performed a second burn-in with the stock cable.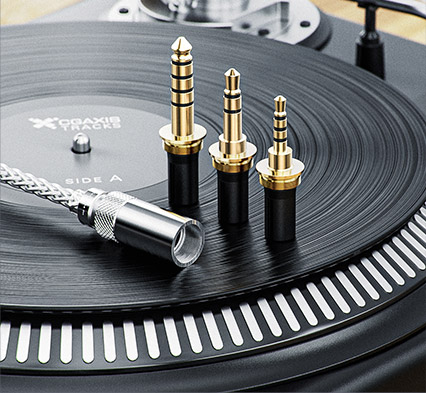 During my early tests with the UTWS3 and FD5, I had settled on the medium-sized "Bass" tips as offering the best comfort and most natural tonal balance, but after the second burn-in, I discovered that the secondary sound tubes were smaller in diameter and were noted to improve bass, so I switched to those feeling that they would better accommodate my rather unusually shaped ear canals and switched back to the "Balanced" ear-tips since the "Bass" tips were too large for the smaller sound tubes. Given this change, I will actually begin my listening observations with the cabled setup and retest with UTWS3 afterward.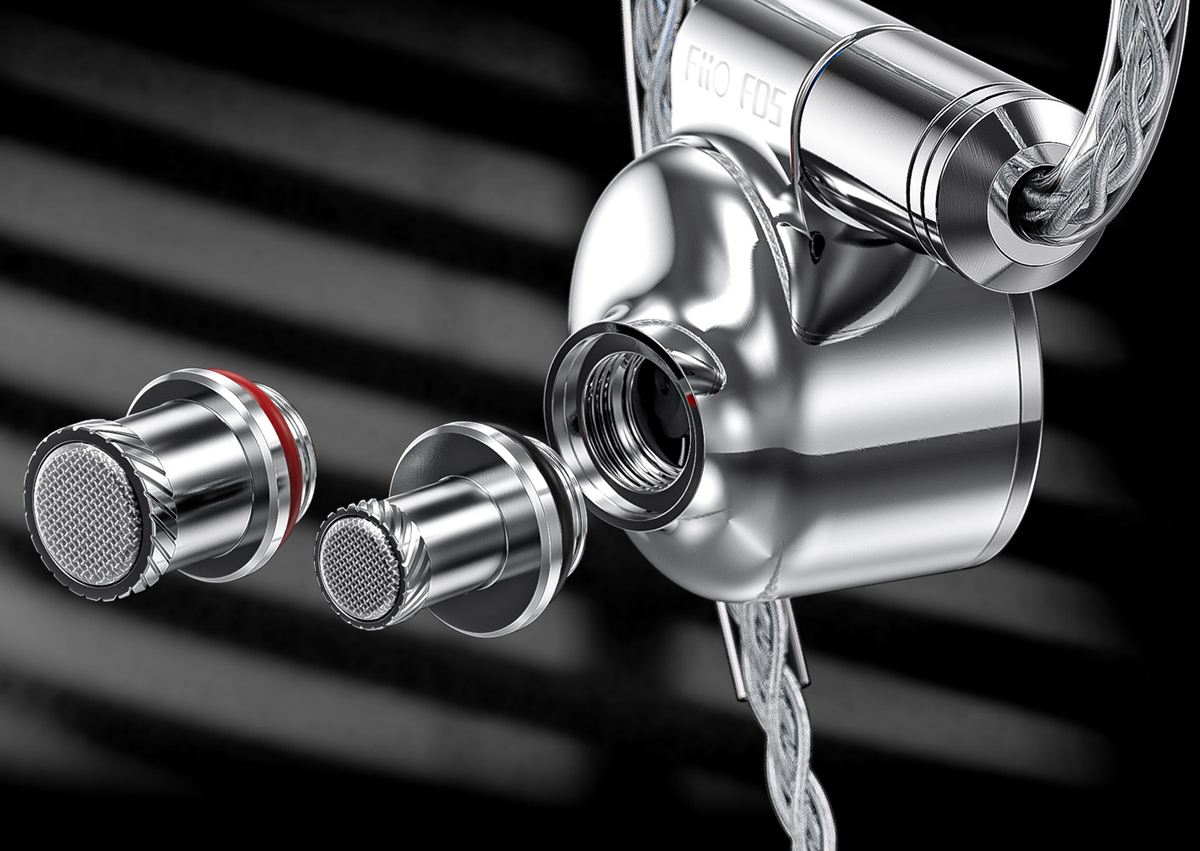 As with most FiiO products in my experience, the fit and finish of the FD5s is top-notch and their stainless steel casings complemented by the silver-plated cables lend them a very luxurious appearance indeed. I should also point out that the Final MMCX ASSIST was a much-welcomed addition as I have experienced issues with swapping out MMCX cables in the past (after a certain amount of time they appear to become permanent installations).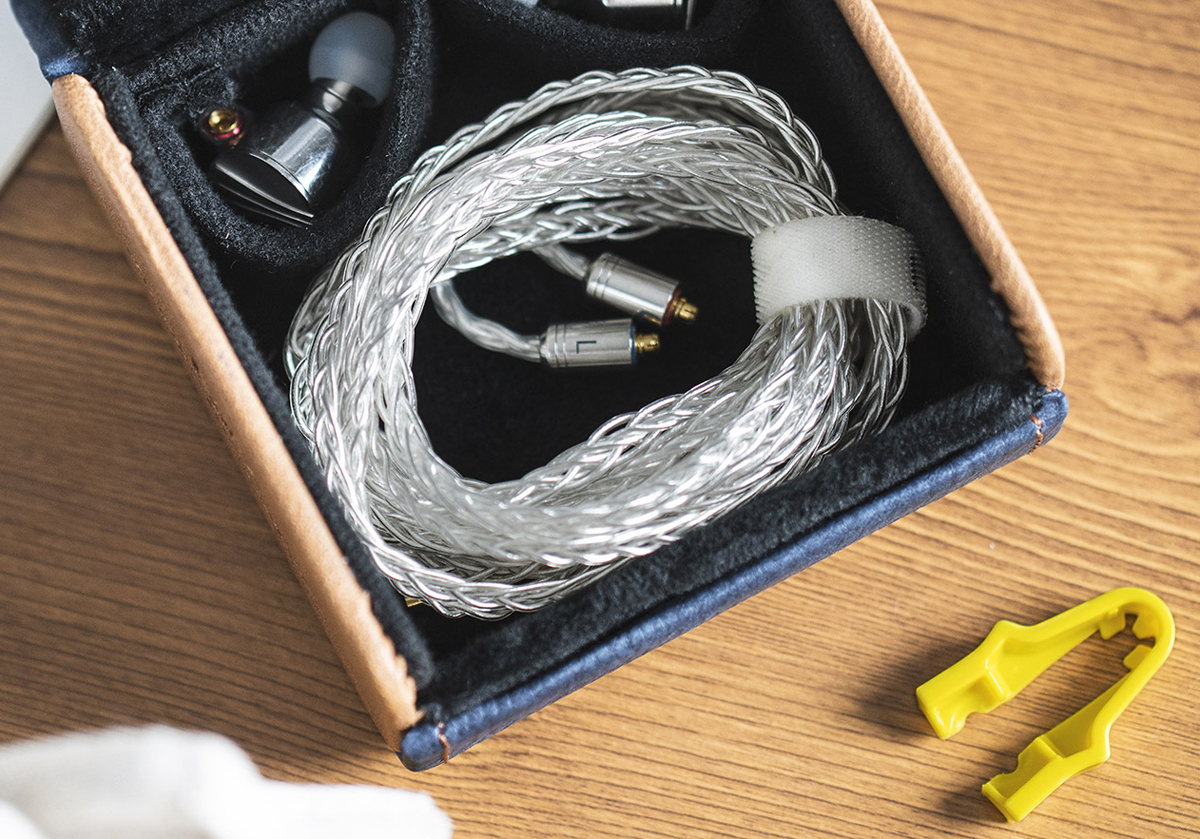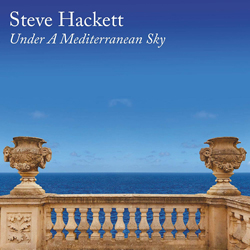 Since I was starting with wired operation, I decided to start at the top and work my way down, so I fired up the iFi Pro iDSD in tube mode and selected for my first track Steve Hackett's new release "Under A Mediterranean Sky" (24-bit/44.1 kHz – Qobuz). The combination of acoustic guitar and orchestra made this an ideal demonstration of dynamics, tonal balance, timbre, imaging, and soundstage. After some initial experimentation, I switched from the 4.4mm TRRRS connector to the 3.5mm TRS deciding that since power was not an issue, single-ended output would offer the best sound. The soundstage was expansive with excellent depth of field, placing the guitar about 10 feet away in a large theater or hall with the orchestra a ways behind that. The tonality appeared to be neutral and natural sounding with exciting dynamics offering real impact to the opening percussion and horns of "Mdina (The Walled City)". The guitar had that crisp tonality of nylon strings with a deep richness. "Sirocco" served up a truly three-dimensional experience with the multitude of Mediterranean percussion instruments scattered around the stage.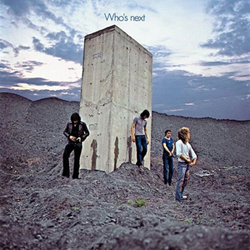 Switching to my regular playlist for a higher resolution offering and something a little more rock & roll test I chose "Getting In Tune" from The Who's "Who's Next" (DSD). Nicky Hopkin's piano was rich and full set in a large soundstage and Entwistle's bass was tight and robust without being boomy. A standout was the backing vocals provided by Townshend and Entwistle, while Moon's spectacular drumming had snap and sparkle.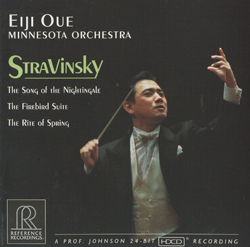 Returning to the M11 and the 4.4mm TRRRS I pulled up "The Firebird Suite" (Eiji Oue conducting the Minnesota Orchestra – "Stravinsky" – DSD) to get a sense of the imaging. While not quite as musical or resolute as with the iDSD there was a real feeling of hall and the solo instruments had solid placement.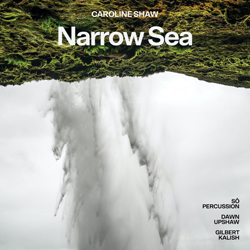 It was now time to roll over to the UTWS3s which was made quick and easy using the MMCX ASSIST. Checking the FiiO Control app I made sure that the EQ was off (I had experimented with it earlier). Bringing up Qobuz I opted for Caroline Shaw's "Narrow Sea", Written for and Performed by Sō Percussion, Dawn Upshaw, and Gilbert Kalish. The UTWS3s did admirably keeping up with the dynamics and myriad of bell-like sounds of the eclectic piece while beautifully rendering Dawn Upshaw's soul-wrenching vocal.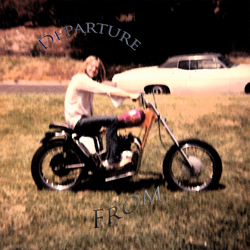 The last test was of course to see how well it works with a phone. For this I used my Moto G Power. Re-pairing the UTWS3s was a breeze, I simply put them back in the charge case, held the button for about 5 seconds, and then looked for them on my phone. For music, I expected little difference from the M11, but to verify I launched the Bandcamp app and listened to "Who Holds the Sun" from my "Departure From" album. I then called up a friend to see how it does on phone calls and I can easily say it is one of the best Bluetooths I have tried. Voices were clear on both ends and the sound was very natural.
Conclusions on the FiiO FD5 Dynamic Driver IEM & UTWS3 Universal True Wireless Amplifier:
The FiiO FD5 Dynamic Driver IEM with the UTWS3 Universal True Wireless Amplifier is a phenomenal combination. Is it on a par with other $400 Bluetooth headphones? I'd say definitely, though it would benefit from the addition of the LDAC codec, something that maybe they can add with a firmware update. With their semi-open design, they are the most comfortable True Wireless I have used especially when it comes to phone calls, their size is compensated by their over the ear design making them feel more secure than standard True Wireless IEMs.
On their own, the FiiO FD5s are spectacular well deserving of the name flagship and proof that single driver dynamic driver IEMs still have a place and once again a real contender in the under $400 market even without the UTWS3. Where the FD5s rise above other FiiO offerings is in musicality. While not as heavy in the bottom end as the others, the phase linearity of a single driver design makes the midrange pure and clear, portraying a spacious if not airy soundstage.
All in all, both the FiiO FD5 and the FiiO UTWS3 are clear winners and well worth an audition.
Manufacturer's Website:
Price:
UTWS3: $79.99 USD
FD5: $319.99 USD
Specifications:
UTWS3:
Output Power – 38mW(16Ωload)25mW(32Ωload)
Noise – <8μV
Drive ability – 16~100Ω
THD+N – <0.06%
SNR – 100dBr "A"
Working Time – TWS+: 7hs of use each charge – TWS: 5.5hs of use each charge
Overall battery life 30h(4-5 times recharge from the case)
Output Impedance – about 0.7Ω
Crosstalk – 94dB
Balance – ≤0.5dB
Dimension – 93.5×71.1×34.6
Weight – 125.5g
FD5:
Frequency response – 10Hz – 40kHz
Drivers – 12mm Beryllium-coated diamond-like carbon (DLC) dynamic driver
Impedance – 32Ω@1kHz
Sensitivity – 109dB@1mW
Max input power – 100mW
Cable connectors – 8 strands of monocrystalline silver-plated copper cable
Cable length – 120cm
Unit weight – about 11g