For many Personal Audio fans and burgeoning audiophiles, their introduction to the hobby and community comes in the form of a budget desktop DAC/Headphone Amplifier and a good pair of headphones. Many are completely shocked at how much better even an entry-level desktop DAC/Amp sounds than their phone or even their DAP (Digital Audio Player) if they have experimented in portable electronics, especially when it comes to driving over the ear headphones. For decades, the most common source for headphones was the headphone jack on their stereo receiver which in most cases was simply a jack connected to the preamp output of the volume control before it goes to the amplifier, which like a cellphone or cheap DAP rarely had sufficient power to properly drive over the ear headphones, more so the higher-end models. Finally, someone came up with the bright idea of making a dedicated Headphone Amplifier, most likely immolating the purpose-built units used in pro audio, and thus Personal Audio was born and as the digital age progressed, the DAC/Amp emerged as the preferred source component for headphone enthusiasts. FiiO has long dominated the budget Personal Audio market and now they have updated their popular K5 Pro Desktop DAC/Headphone Amplifier with the FiiO K5 Pro ESS Desktop DAC/Headphone Amplifier.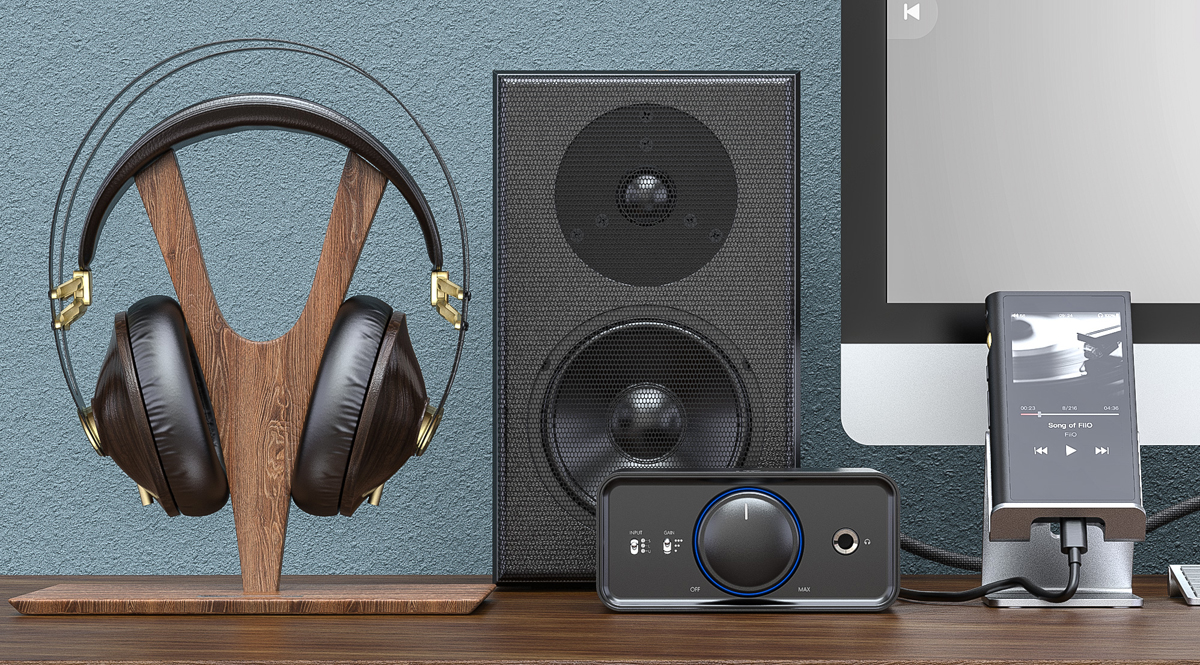 The FiiO K5 Pro ESS Desktop DAC/Headphone Amplifier:
The FiiO K5 Pro ESS Desktop DAC/Headphone Amplifier is an elegant compact preamplifier with a built-in DAC and dedicated Headphone Amplifier which has a choice of three inputs (S/PDIF – Optical or Coaxal, USB, or Analog – RCA), three user switchable gain levels (Low 0dB, Medium +6dB, and High +10dB), and an external power supply for improved isolation.
The list of features is impressive for a unit of this price point:
ESS ES9038Q2M DAC Chip; 50% lower Distortion, 6dB greater Channel Separation, and 3dB of increased Dynamic Range
XMOS XUF208 USB decoding Chip; equipped with Clock Matching Management System allowing up to 32-bit/768kHz & DSD512 decoding
4 Stage Analog amplifier section; Second-Order LPF (Low-Pass Filter), Analog Volume Control (provides greater dynamic range than digital volume control), Voltage Amplification, Current Drive
Carefully-tuned Feedforward Amplifier Circuit Design; increases power output of TPA6120 op-amp by over 60%
Precise Volume Control Circuit; reconstructs ADC curve for extremely fine increment attenuation without undesirable noise nor channel imbalance
3 Gain User Selectable Levels; Low 0dB, Medium +6dB, and High +10dB
Support for 32-bit/768kHz & DSD512
Outboard DC15V Power Supply; Allows for better isolation and is supplemented by Internal Secondary Power Supply that suppresses power supply ripple and independently supplies power to Analog and Digital circuits
RGB Indicator Lighting
1.5 Watts of Power @ 32Ω
Coax, Optical, USB, and RCA Line Inputs
6.35mm TRS Headphone Output
RCA Line Outputs
Hi-Res Audio Certification
Inside a simple Black FiiO picture box were the K5 Pro ESS, the power supply with power cable (proprietary three-pole connection design, so not compatible with aftermarket cords), a USB data cable, 4 rubber feet (this is in addition to the premounted rubber feet presumably for use if you wish to stand the unit on its side), a Quick Start Guide, a Warranty Card, and a 3.5mm TRS Headphone Jack adapter. The K5 Pro ESS itself is approximately 4 ¾" wide by 2 ¼" high and about 5 ¾" deep (including the knob and connections). The chassis is made up of a seamless rolled corner approximately 1/8" aluminum rectangle box with inset front and rear panels. On the front, you have 2 tiny three-position toggle switches (gain and source), a large metal volume knob, and the ¼" TRS jack. On the back are the Coax S/PDIF (RCA), the Optical (TOSLINK) S/PDIF, Line In (RCA), Line Out (RCA, the USB In (USB-B), and the 15V DC in.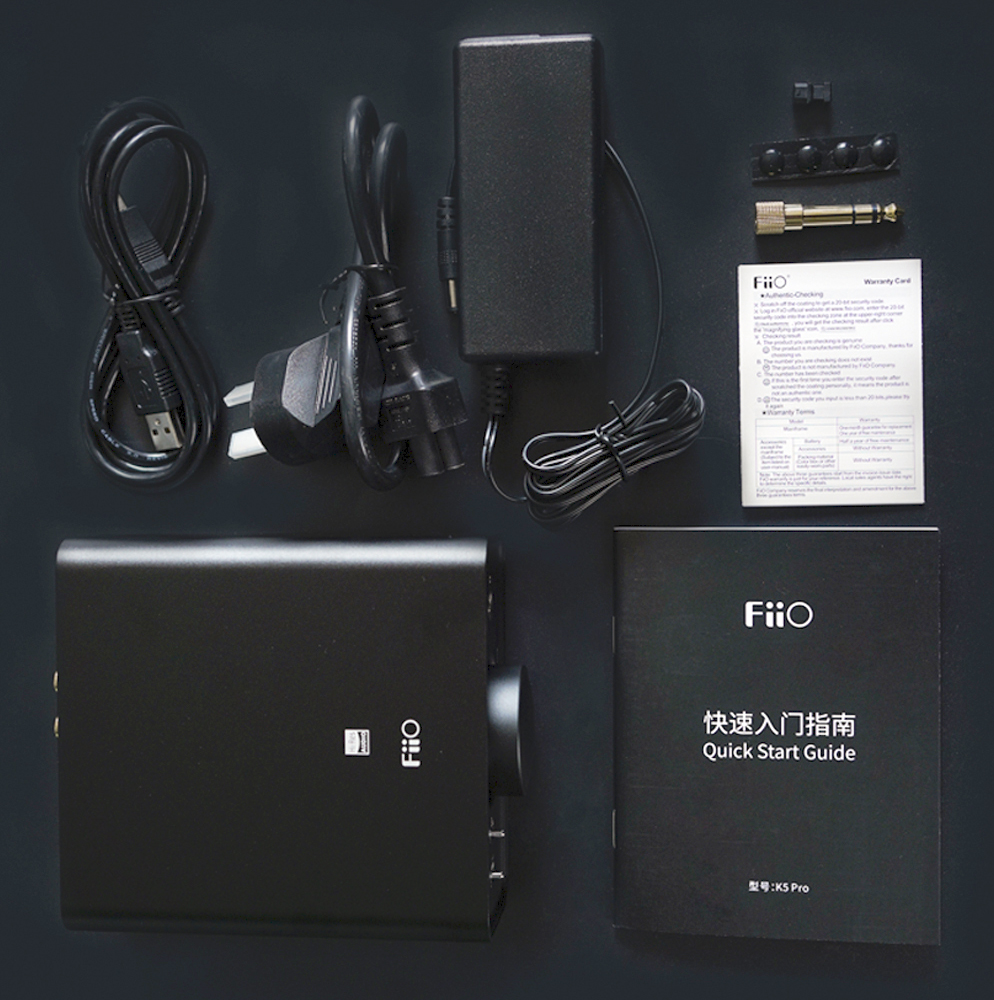 Living with the FiiO K5 Pro ESS Desktop DAC/Headphone Amplifier:
I burned in the FiiO K5 Pro ESS Desktop DAC/Headphone Amplifier with the FiiO FH9 IEMs and the Core Power Ground Zero line conditioner using the FiiO M11 running Qobuz as source via Coax S/PDIF and did my first listening tests with that setup for the Ground Zero review. What impressed me most right out of the gate was how quiet the K5 Pro ESS was, with or without the Ground Zero. In low gain, the K5 Pro ESS was dead silent though the power of the K5 Pro ESS even in low gain is such that I was only able to use the first third of the volume control.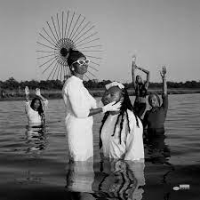 Hooking up the USB input I launched Qobuz and put on "The 7th Hand" (24-bit/96kHz – Qobuz) by Immanuel Wilkins playing through the FH9s. The synergy between the two components was breathtaking, deep tight bass, excellent detail, with a linear neutral tonal balance. The soundstage was intimate with wonderful dynamics. The piano was both rich and crisp and the horns and percussion were very musical.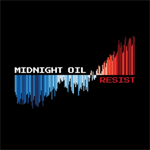 Moving on to over-ear headphones I started with the HiFiMan DEVA Pro Planar Magnetic Headphones which at $329 seemed like a perfect match budget-wise for the K5 Pro ESS. They seemed like the perfect headphone for Midnight Oil's new album "Resist" (24-bit/96kHz – Qobuz) also. Fun is the first thought that comes to mind, with deep bass thump and amazing midrange musicality. If you're asking if an 80's electropop band can remain relevant after 30 years and still produce great music the answer is yes and this is a great rig to experience it with.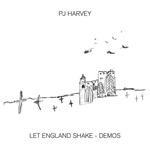 Having burned in the Grado RS1x Dynamic Open Headphones with the K5 Pro ESS, I went ahead and did some initial listening tests on the K5 Pro ESS selecting PJ Harvey's new album "Let England Shake – Demos" (24-bit/96kHz – Qobuz) the sound was open and dynamic while retaining that "Demo" feel of the primitive recording. One of the interesting MacGuffins of the album was playing a new song over a refrain of an old song, while the competing songs are often discordant, the combination of the RS1x driven by the FiiO brought out all of the inner detail of complex overlapping instrumentation, rhythms, and vocal harmony.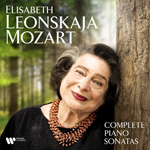 Before slipping into the rare air of my reference headphones, I felt the next headphone to try that still fits within the realm of the K5 Pro ESS price-wise was my Dan Clark Audio AEON Flow Open Orthodynamic Headphones. Since it was time for some classical music I selected "Mozart: Complete Piano Sonatas" as performed by Elisabeth Leonskaja. Again the piano was natural, full, fast, and dynamic, up close and personal in a huge hall, and extremely musical.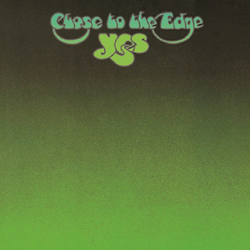 The HiFiMan HE6se are one of the hardest headphones to drive, they are also my least forgiving headphone, while at the same time being extremely accurate. This seemed the appropriate headphone to test the limits of the K5 Pro ESS and its ability to reproduce DSD. Choosing one of my standard go-to test tracks "And You And I — I. Cord of Life, II. Eclipse, III. The Preacher the Teacher, IV. Apocalypse" ("Close To The Edge" – Yes – DSD) I found, despite having to put the K5 Pro ESS in high gain and run at almost full volume, the sound was outstanding. Powerful bottom end, a large soundstage, and amazingly musical.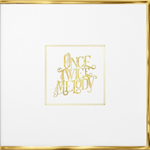 As a final test, I selected my least expensive headphones the JadeAudio EA3 ($39.99 when I got them), they are equivalent to the FiiO FH1S). Returning to Qobuz I selected Beach House's "Once Twice Melody" and was pleasantly surprised to find that the K5 Pro ESS musicality translated to a headphone that I normally find a little bright, providing an ethereal presentation that was completely pleasurable to listen to.
Conclusions on the FiiO K5 Pro ESS Desktop DAC/Headphone Amplifier:
To be honest, there are few DAC/Headphone Amp combinations under $200 that I would consider using on a daily basis, but the FiiO K5 Pro ESS Desktop DAC/Headphone Amplifier is one that makes you think, "Why should I spend more?" It is powerful enough to run most headphones, quiet enough for IEMs, and musical enough to make a cheap pair of headphones palatable, and a good pair of headphones extremely enjoyable. I'm not saying that you can't get better than the K5 Pro ESS, I'm just saying that it is good enough that you won't miss a higher-end piece. It is an excellent choice if you are on a limited budget, allowing you to divert most of your funds to your headphone choice which in the long run will make a much larger impact on your overall sound.
As expected the K5 Pro ESS worked especially well with the FiiO FH9 IEMs and surprisingly worked equally well with FiiO's entry-level offerings. Definitely a keeper.
Manufacturer's Website: https://www.fiio.com/k5proESS
Price: $149.99 USD
Specifications:
DAC chip: ES9038Q2M
USB decoding chip: XMOS XUF208
Output power: ≥1.5 W @ 32Ω
Output impedance: 1.2 Ω (PO)
THD=N: <0.0009%|| (UAC IN/SPDIF IN)
Noise floor: <8uV||
SNR: ≥118dB
Channel Separation: >80dB (USB DAC/OPT/COX)
Outputs: RCA/6.35mm TRS
Inputs: USB-B/OPT/COAX/RCA
DSD: 64/128/256/512, Native DSD decoding
Weight: about 480g
Dimensions: 120mm*146.5mm*55mm