Since I received it, my FiiO M11 has been my primary DAP for burning in products and use in reviews. Unfortunately, I missed out on the M11 Pro which offered an upgraded DAC and Amplifier, but now the FiiO M11 Plus LTD has come my way with an upgraded everything including Android 10 as opposed to Andriod 7.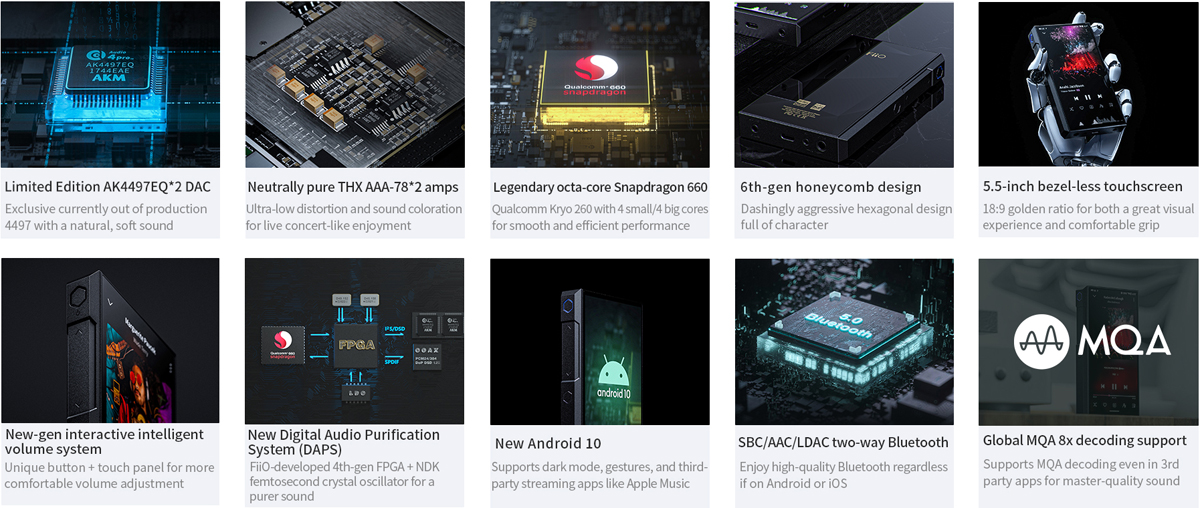 The FiiO M11 Plus LTD:
First, the FiiO M11 Plus LTD is a bit larger than its predecessor, in all dimensions, meaning it also has a larger display 5.5" vs. 5.1".  It is also about a third heavier and there is a stainless steel model that is heavier still (twice as much as an M11). Plus all of the operational controls have changed. On the left side are the power button, the volume touchpad (replacing the mechanical volume control on the M11) which has a mechanical up/down toggle or a contact slide volume, and the customizable multi-function shortcut button. On the right side are the previous track, play/pause, and next track buttons, plus the hold switch (disables all buttons) and the TFT card slot. All of the outputs and inputs are on the bottom including USB-C, 3.5mm TRS single-ended/line out/coax out, and 4.4mm TRRRS and 2.5mm TRRS balanced output (the 4.4mm TRRRS is also the balanced line output).
The component upgrades include a Qualcomm Snapdragon 660, dual AKM AK4497EQ DACs, and dual THX AAA-78 amplifier architecture. There is also an all-new Digital Audio Purification System (DAPS) employing a 4th-gen FPGA with two NDK femtosecond crystal oscillators to provide a high-precision and low jitter unified clock source for the entire audio architecture. A modular internally shielded anti-interference circuit design has been incorporated completely isolating analog and digital sections along with an enhanced power supply with separate power supplies for each process. All this upgraded hardware does come at a slight cost in battery life, but it still clocks in at a respectable 10 hrs for balanced output and 11 ½  hrs for single-ended output probably mostly due to the higher power output.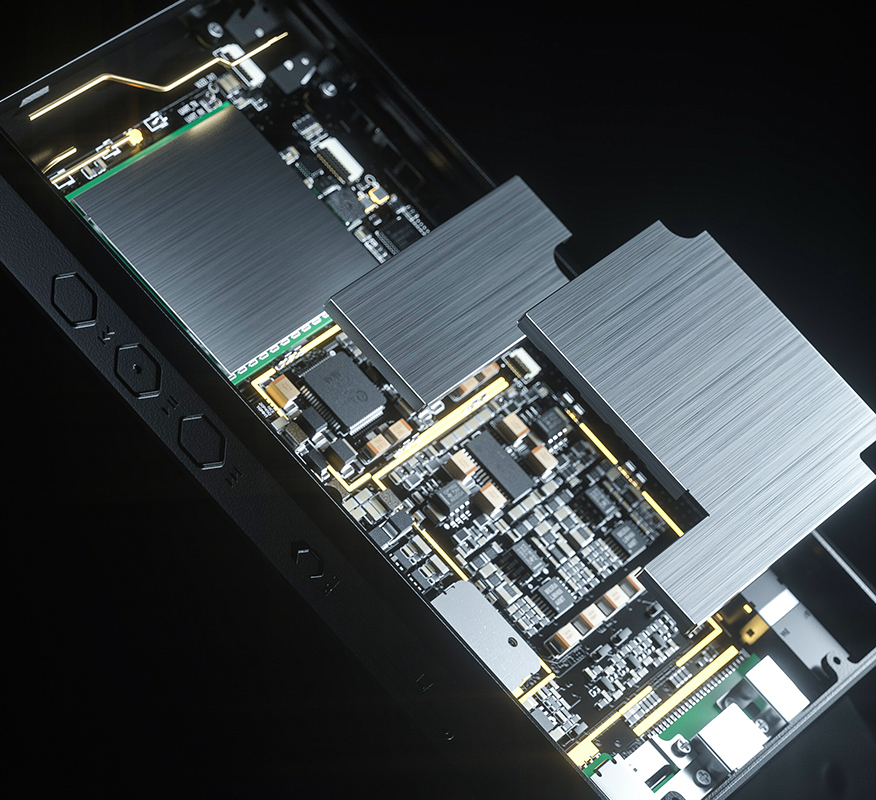 Two-way Bluetooth 5.0 connectivity is provided with SBC/AAC/aptX/aptX-HD/LDAC codecs supported for transmission and SBC/AAC/LDAC codecs supported for reception.
FiiO's 6th-gen Honeycomb design is adopted for the casing with hexagonal buttons and diamond-cut texture to the back cover giving the M11 Plus LTD a unique look.
Additional features include AirPlay support, a 10 band graphic equalizer, all to DSD decoding, 6 digital filter settings, balance control, USB DAC mode, Pure Music Mode, MQA 8X decoding, and three gain settings.
For accessories, the M11 Plus LTD came with a factory pre-applied tempered glass screen protector, a leatherette case, a USB3 (Type-A to Type-C) cable, a coaxial (S/PDIF) adaptor cable, an ejector pin, and the usual warranty card and quick start guide.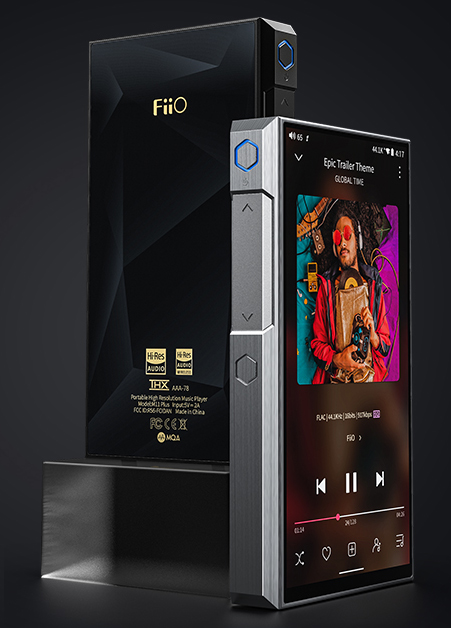 THX AAA-78:
The story goes that back in the dark ages of the 1980s Tomlinson Holman went to a theater to see "The Empire Strikes Back" and was horrified to discover that the sound was nothing like what he had experienced in the mixing booth, and so with the support of George Lucas, he designed a sound system that would replicate the sound of his sound room in the theater, and thus was born the Tomlinson Holman eXperiment or THX. In the beginning, THX engineers would install the system then seal the controls so the theater owners could not change the settings. Later, with the boom of box theaters, THX simply became a standard with two levels of equipment requirements, and it became clear that there was a market for this standard in the growing Home Theater world (In fact I was involved in the design of the first home theater system using an actual THX theater system about a year before THX began licensing audio manufacturers to sell THX systems). Flash forwarding to the present, THX saw an opportunity for their audio expertise and standardization in the Personal Audio market and developed the THX AAA chip to fulfill this need. The features and benefits are as follows:
Patented feed-forward error correction topology that nulls conventional distortion mechanisms
Reduction of harmonic, intermodulation, and crossover distortion by up to 40dB, resulting in a realistic and fatigue-free listening experience
Enables maximum output power for greater dynamic range and sound pressure level (SPL)
A convenient modular solution which includes power supply, and can operate from a single 3.6V battery
Minimal bias current and highly efficient power management to optimize and extend device battery life
Scalability that allows incorporation into any headphone or in-vehicle amplifier design, with the flexibility to match the required fidelity, output power, and price point
Living with the FiiO M11 Plus LTD:
For testing purposes I decided to use three different headphones, the FiiO FH7 IEM (I used the FiiO M11 Plus LTD for my review of the FiiO FH5s so I didn't see a point in repeating), the Dan Clark Audio ETHER2 Planar Magnetic Headphones, and the HiFiMan HE6se Planar Magnetic Headphones. As is my usual habit I burned in the M11 Plus LTD for about a week before listening using my usual Qobuz burn-in playlists.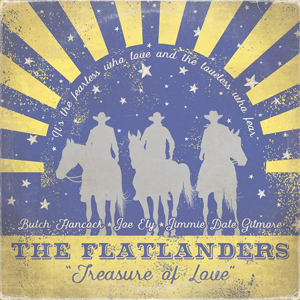 Though, as implied above, I had already spent a bit of time listening to the M11 Plus LTD, I began my serious listening test with my usual visit to Qobuz checking out The Flatlanders' "Treasure of Love" (24-bit/44.1kHz) running the FH7s via the balanced out on low gain in "All to DSD" mode with the "Super Slow Roll-Off" Filter selected. The noise floor was excellent and the dynamics evident. The bass had good weight and the percussion was tight. The soundstage was in studio intimate as if the musicians were only a few feet away. Overall the tonal balance was neutral and the instruments sounded natural.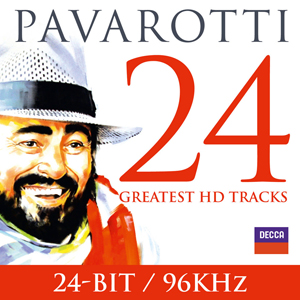 " La Bohème: Che gelida manina" as performed by Luciano Pavarotti ("Pavarotti 24 Greatest" 24-bit/96kHz) offered up a much larger soundstage placing Pavarotti at a distance slightly behind the orchestra (note: it is usual for the orchestra to be in the pit in front of the stage for opera) with the extreme dynamics of his voice well painted. Once again the timbre and tonal balance of the instruments was natural and realistic.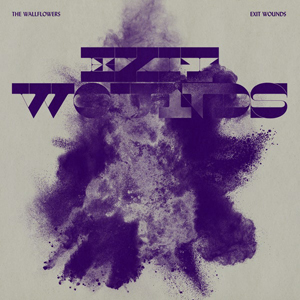 To test the Bluetooth Receiving mode I used my Motorola Moto G Power transmitting Qobuz playing The Wallflowers' "Exit Wounds" (24-bit/48kHz) via LDAC. The sound was excellent with no hint of compression and the range was good.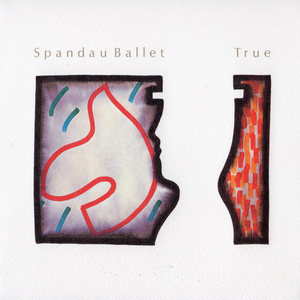 Though I had to set the M11 Plus LTD to high gain I was able to drive the ETHER2 to reasonable volumes listening to "True" by Spandau Ballet ("True" – DSD64) in Pure Music mode but had to go back to balanced to achieve full dynamics. Another intimate in-studio experience was imparted with strong tight bass, as well as, clean, clear, and dynamic mids and highs on the guitars, keyboards, and vocals.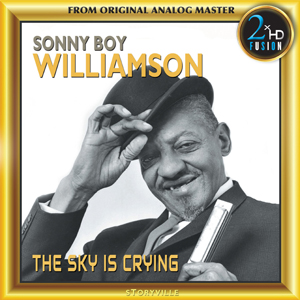 Breaking out the HE6se as a final torture test I cued up Sonny Boy Williamson's "The Sky Is Crying" (DSD128). While I had to run the M11 Plus LTD at full bore the sound was clear and dynamic without distortion and the noise floor was silent retaining all the musicality of the much more efficient IEMs despite the HE6se's unforgiving nature.
I will note that the M11 Plus LTD was warm to the touch following my listening session, but that is to be expected running All to DSD and pushing hard to drive headphones at full volume.
Conclusions on the FiiO M11 Plus LTD: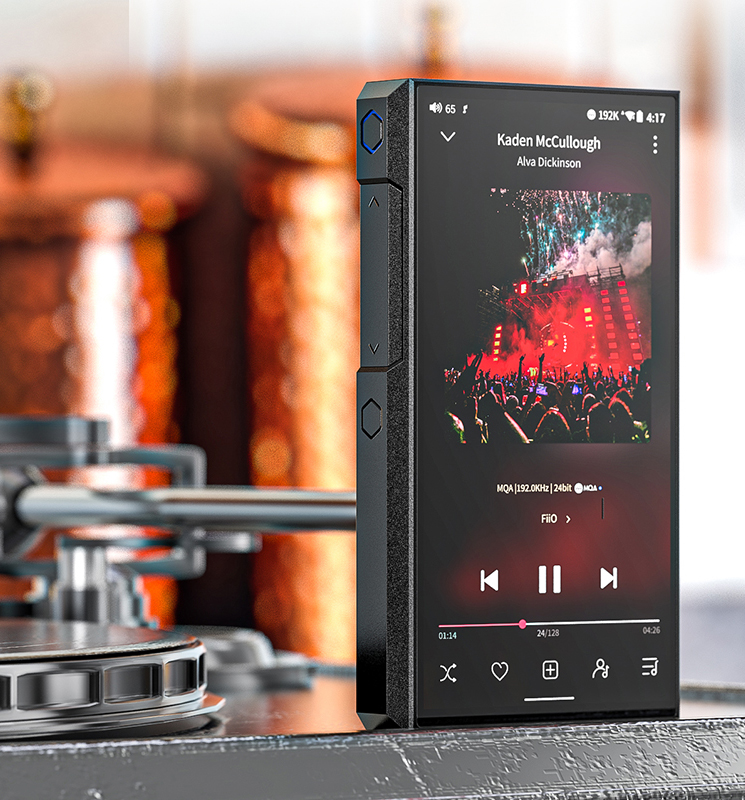 There is no question that the FiiO M11 Plus LTD is a significant upgrade over the M11 and I would guess the M11 Pro. THX have achieved their goal with the THX AAA-78*2 amplifier architecture of providing a powerful dynamic low distortion and linear solution for portable devices, and FiiO's implementation takes full advantage of its characteristics. Plus the AKM AK4497EQ is simply one of the most musical DAC chips available, and again FiiO's utilization and support of this chip is completely admirable, wringing the best possible sound from it.
With its musicality, versatility, and power, it would not be a stretch to say that the M11 Plus LTD is the best portable solution in its price range, able to fulfill almost any use requirement whether as a DAP, a portable USB, or Bluetooth DAC/Amp or a music server for a Bluetooth speaker system. I would say that it would be of benefit to grab up the limited edition bit of magic while they are still available, a full wholehearted recommendation.
Price: $799
Manufacturer's Website: https://www.fiio.com/m11plusltd
Specifications
General introduction
Name / Model No.
M11 Plus LTD
User Interface
Android/Pure Music/USB DAC/Bluetooth Receiver/AirPlay mode
CPU Model
Qualcomm Snapdragon 660
No. of cores
8
CPU operating frequency
8*Kyro 260(up to 2.2GHz)
DAC
AK4497EQ×2
Hardware used
SoC:Snapdragon 660,DAC:AK4497EQ*2,LPF:OPA1642*3,AMP:LMH6644*2,NDK Femtosecond crystal oscillator*2
Special Features
Out-of-print AK4497EQ*2, THX AAA-78*2 amp architecture, legendary eight-core master Snapdragon 660, sixth-generation honeycomb shape, 5.5-inch 18:9 full-screen, a new generation of intelligent volume interaction system, new DAPS digital audio purification System, Android 10 version, global MQA 8x unfold
Connectivity
USB
TYPE C Two-way USB3.0
WiFi
2.4GHz/5GHz
Bluetooth Transmit
SBC/AAC/aptX/aptX HD/LDAC
Bluetooth Receive(5.0)
SBC/AAC/LDAC
AirPlay
Supported
DLNA/NAS
UPNP protocol supported
FiiO Link
Supported
WiFi music transfer
Supported
Display screen
Display size
5.5 inches
Display type
IPS Hi-Res incell screen
Resolution
1440×720
Touchscreen
10-finger multi-touch
Storage
RAM
4GB
ROM
64GB
Storage expansion type
Micro SD(TF card),Hidden TF slot
ROM available to user
About 46G
Maximum storage expansion
2TB (theoretically)
Buttons and ports
Buttons
Physical button + analog potentiometer volume knob + HOLD lock switch + touch screen
USB
Two-way TYPE C USB3.0(Charging/Data transmission/USB DAC/USB Audio)
USB DAC
384kHz-32bit/DSD128
USB Audio
384kHz-32bit/DSD256(Supports DoP/D2P/Native)
Headphone Out (PO)
3.5 mm headphone jack+2.5mm balanced headphone jack+4.4mm balanced headphone
jack, 384kHz-32bit/DSD256
Line out(LO)
3.5 mm port(shared PO)
SPDIF Output
3.5mm port(shared PO, up to 384kHz-32bit/DSD128)
Balanced line out
4.4 mm port(shared 4.4mm balanced port)
General
Color
Black/Stainless steel
Dimensions
About 136.6×75.7×17.6mm
Weight
About 310g (Black)/405g (Stainless steel)
Volume control type
Slide or button control
Recommended headphone impedance
16~150Ω (3.5mm headphone output)
Equalizer
10-band EQ (±12dB), 8 presets+custom preset, custom EQ supported
16~300Ω (2.5mm+4.4mm balanced output)
Gain control
L/M/H
L/R channel balance adjustment
L20~R20 (0.5dB every level)
Power specifications
USB power adapter
QC4.0/ PD2.0 quick charge
Battery capacity
6000mAh
Charging time
About 3h (QC4.0 quick charge)
Deep sleep time
>1000h
Battery Life & Test Conditions
3.5mm headphone output:>11.5h
Volume
48
Gain
High
Screen
OFF
Test File
MP3 44.1kHz/16bit
EQ
OFF
Load
32Ω
2.5mm+4.4mm balanced output:>10h
Volume
37
Gain
High
Screen
OFF
Test File
MP3 44.1kHz/16bit
EQ
OFF
Load
32Ω
Others
Firmware Upgrade
Supports via zip file + TF card + OTA
All to DSD
Supported
MQA
Supports 8x MQA
Navigation control
Gesture control/2-Bottom navigation/3-Bottom navigation
Dark theme
Supported
Night Light
Supported
Double click to wakeup
Supported
Power-off timers
Supports sleep/Idle poweroff
In-vehicle mode
Would power on/off automatically when vehicle engine starts/stops
Pulsing Indicator
Can be set to always on/breath/off, the brightness can be customized
Screenshot
Screenshot by three-fingers swiping down and pressing both the power and the volume –
button
Locate Currently Playing Track with One-click
Supported
Custom playlist sorting
Supported
Third-party apps support
Supports any app
Headphone out specifications 1(3.5mm port, A-wt.)
Output power 1
≥295mW(16Ω / THD+N<1%)
Output impedance
≤1Ω
Output power 2
≥206mW(32Ω /THD+N<1%)
THD+N
<0.0006%(1kHz/32Ω)
Output power 3
≥23mW(300Ω / THD+N<1%)
Separation
≥76dB(1kHz/32Ω)
Noise floor
<2μV
SNR
≥120dB
Line output specifications(A-wt.)
THD+N
<0.00079%(1kHz/10kΩ)
SNR
>121dB
Frequency Response
5Hz~90kHz(-5dB)
Noise floor
<1.7μV
Channel Separation
>105dB(1kHz/10kΩ)
Line level
2V
Balanced out specifications 2(2.5mm+4.4mm balanced output, A-wt.)
Output power 1
≥500mW(16Ω / THD+N<1%)
Output impedance
≤2Ω
Output power 2
≥588mW(4.3V)(32Ω /THD+N<1%)
THD+N
<0.00146%(1kHz/32Ω)
Output power 3
≥88mW(300Ω /THD+N<1%)
Separation
≥111dB(1kHz/32Ω)
Noise floor
<3μV
SNR
≥120.5dB
Balanced line output specifications(A-wt.)
THD+N
<0.00042%(1kHz/10kΩ)
SNR
>124dB
Frequency Response
5Hz~90kHz(-5dB)
Noise floor
<2μV
Channel Separation
>114dB(1kHz/10kΩ)
Line level
2.61V
File format support
Lossless:
DSD:DSD64/128/256(".iso",".dsf",".dff"),DST iSO
DXD:352.8K/24bit
APE FAST/High/Normal:384kHz/24bit(MAX)
APE Extra High:192kHz/24bit(MAX)
APE Insane:96kHz/24bit(MAX)
Apple Lossless:384kHz/32bit(MAX)
AIFF:384kHz/32bit(MAX)
FLAC:384kHz/32bit(MAX)
WAV:384kHz/32bit(MAX)
WMA LOSSLESS:96kHz/24bit(MAX)
Lossy compression:
MP3, OGG, WMA, AAC, etc