Focal is an extreme high-end audiophile loudspeaker manufacturer who began life 40 years ago designing and manufacturing speaker drivers and small bookshelf loudspeakers. Several years ago, they launched themselves headfirst into the Personal Audio community with great success producing audiophile headphones that range from the humble Spirit and Spark IEM to the state of the art universal favorite and recognized industry leader for dynamic headphones, the Utopia. Now they have launched a very unique headphone amplifier/DAC/preamp, the Focal Arche, designed specifically to complement their "Home Audio" headphone line. And by complement, I mean there are specific preset configurations for each of their Home Audio headphones; Utopia, Elear, Clear, Stellia, and Elegia.
Focal Arche DAC/Headphone Amplifier/Preamplifier:
The appearance of the Focal Arche is interesting, being a long thin box about twice as deep as it is wide, with a window in the center of the top to expose the heat sink fins, into which is mounted an integrated headphone stand designed to evoke the Focal logo. On the faceplate, there is a single multi-function knob, a display, a 1/4" single-ended output, and a 4 pin XLR balanced output. The back panel is a little more crowded with the AC input, master power switch, USB Update Port, USB input, Coax S/PDIF input, TOSLINK S/PDIF input, RCA single-ended analog input, XLR balanced output, and RCA single-ended output.
For DAC the Focal Arche employs dual AKM AK4490 DAC chips in a balanced configuration which is fed to a pure Class A Voltage Mode dual-mono amplifier or a pure Class A Hybrid dual-mono amplifier (I assume Hybrid to mean a Current Mode amplifier with Voltage Mode buffers on the input and output similar to the Questyle amplifiers, but they don't clarify on their website) making it the first amplifier I have seen to offer both topologies allowing for direct A/B comparison.
Pressing the knob will bring the unit out of standby (if SLEEP mode is ENABLEd) and pressing a second time will bring up the settings menu where selections are made by turning the knob to highlight your choice then pressing the knob to select. INPUT is fairly straight forward, GAIN gives you the option of HIGH or LOW, PHASE reversal is one of the most important and most neglected DAC functions as many digital files are 180° out of phase which causes the soundstage to collapse in on itself. The AMPLIFIER setting lets you choose between VOLTAGE, HYBRID, UTOPIA, ELEAR, CLEAR, STELLIA, and ELEGIA. There is also DISPLAY that lets you choose between ON, AUTO OFF, LOW, NORMAL, and HIGH, as well as SLEEP (ENABLE, DISABLE), RESET and INFO.

Living with the Focal Arche DAC/Headphone Amplifier/Preamplifier:
Using a Black Dragon USB cable and Black Dragon V1 Power cable (Note: Listening tests with non-Focal headphones were performed using the Cardas Audio Clear USB cable and Cardas Audio Iridium Power cable) set up of the Focal Arche DAC/Headphone Amplifier/Preamplifier was fairly simple plug and play except for the installation of the Headphone Stand which can be a bit fiddly due to the tightness of the heatsink fins. After my usual 100 hours or so of burn-in, I sat down to do some serious listening with the Focal Utopias with the Focal Arche initially set to the UTOPIA setting pulling up The Who's new album "Who" (24/96 kHz) on Qobuz to get a baseline feel for the combination, quickly followed up with the 24/192 kHz version of the Rolling Stones' album "Let It Bleed".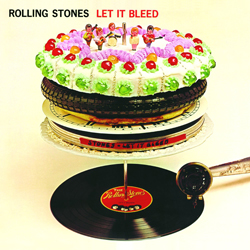 Intent on comparing the Voltage and Hybrid modes, I selected "You Can't Always Get What you Want (Remaster 2019)" for a little A/B comparison. As expected, the Voltage mode offered a little more splash and a slight bump in volume, but in the final tally, the Hybrid mode was significantly more musical lacking that sharp edge normally associated with solid-state amplifiers. On the other hand, I was not able to discern a difference between HYBRID and UTOPIA mode, which kinda makes sense as the Utopias were probably used in the development of the amplifier.
The tonal balance was fairly neutral with a slight emphasis in the mid-bass and a hint of brittleness in the high frequencies though much less so than in VOLTAGE mode. The soundstage was of good size yet intimate, with a very 60s rock and roll feel to the bass.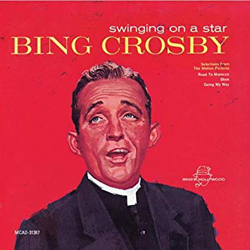 Moving on to my normal playlist, I picked a vocal track, "Too-Ra-Loo-Ra-Loo-Ral (That's an Irish Lullaby)" as performed by Bing Crosby ("Swingin' on a Star" – 16/44.1 kHz). Bing was next to me, his baritone rich and full, with the orchestra some distance behind. There was none of that tininess that old recordings often exhibit on personal audio equipment, though the vinyl noise of the original recording was also brought out along with much of the soundstage expanding detail.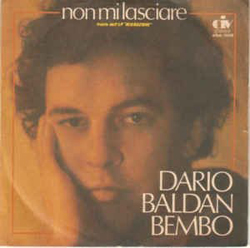 Switching to the operatic baritone of Dario Baldan Bembo's "Non Mi Lasciare" (16/44.1 kHz), I was treated to an unexpected surprisingly low subsonic bass response. The piano was robust and resonant as well as crisp and clear evoking a good-sized hall. The percussion had excellent snap and impact, while the synthesizer and guitar offered a layer of complexity of tones that is usually lost as part of the overall background presentation.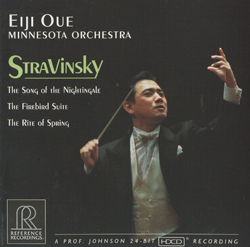 Though I think of the Utopias as a rock and roll headphone, I'm sure its designers were more inclined towards orchestral music, and no review of an amplifier is complete without a running of my default classical test track, "The Firebird Suite". In this case, I also wanted to check out DSD performance so I cued up the Eiji Oue and the Minnesota Orchestra version ("Stravinsky"). As this track is extremely dynamic, thus very quiet throughout most of it, I nearly topped out the "LOW" gain setting at "95" ("99" being max) opting for maximum noise floor. The tympani had real presence even in the quiet passages and the plucked strings deep texture. Imaging was excellent with sharp focus on each instrument, in a huge hall. The oboe gained an ethereal quality adding a bit of emotion to the piece as well as the French horn.
Having established that the Focal Arche was the perfect platform for the Utopias, it was time to see how it performed as a generic headphone amplifier, since funny enough, most Personal Audiophiles who can afford to play in the Focal camp have more than one headphone, preferring different sonic signatures for different music. Keeping with dynamic headphones before ramping up to planar magnetics, I plugged in my reference dynamics the Spirit Torino Twin Pulse Isobaric Open Circumaural Headphone.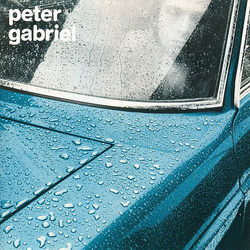 Choosing Peter Gabriel's "Here Comes The Flood" ("Peter Gabriel" – DSD) as being the most appropriate to the Spirit Torninos, having a wide range of instrumentation, dynamic range and vocal, I was surprised to find that they performed best with the "Clear" setting as opposed to either "Voltage" or "Hybrid" offering a slightly warmer, more musical sound with deeper more controlled bass. The soundstage was appropriately vast and the dynamics were decent, though not what I would expect from a dynamic headphone.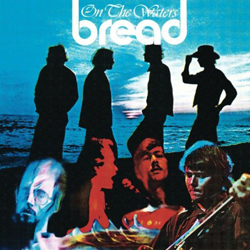 I started the MrSpeakers ETHER2 Orthodynamic Headphones with the factory single-ended cable but quickly switched to balanced for "Make It With You" (Bread – "On The Waters" – 24/192 kHz). In this case, the "Stellia" setting offered a mellower more laid back and musical sound that complemented both headphone and song.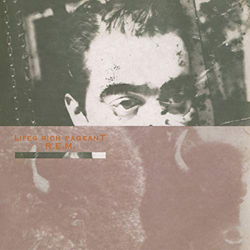 On the other hand, the HiFiMan HE6se Planar Magnetic Headphones much preferred "Voltage" mode in "High" gain yet when set to the appropriate settings they sang, performing R.E.M.'s "Don't Fall On Me" ("Lifes Rich Pagent" – 24/44.1 kHz) spectacularly providing excellent dynamics, robust bass, and a large soundstage.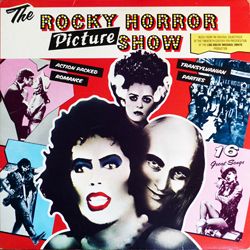 While the ETHER2s have higher resolution, the MrSpeakers ETHER C Flow Planar Magnetic Headphones remain my reference headphone for overall superior tonal balance. Choosing a vocal track "I'm Going Home" as performed by the amazing Tim Curry ("Rocky Horror Picture Show" – 24/44.1 kHz) the ETHER C Flows worked best with "Hybrid" and "Reverse" phase in "Low" gain. Like all previous tests, the soundstage was huge. The bass was tight and deep, with great richness and dynamics. The piano and vocals were natural and rich with not quite tube-like musicality.
Conclusions on the Focal Arche DAC/Headphone Amplifier/Preamplifier:
Offering an excellent vast soundstage, neutral tonal balance, detail and clarity, plenty of power for even hard to drive headphones like the HE6se, amazing versatility, with probably the most musical DAC chip available, the Focal Arche DAC/Headphone Amplifier/Preamplifier is a perfect match for any of the Focal headphones and at $2,499 USD, competitively priced.
In fact, the Focal Arche is a wonderful all-around DAC/Headphone Amplifier and able to easily compete in its price range. I'll admit, while I did not initially see a point to offering both "Voltage" mode and "Hybrid" amplification as "Hybrid" provided plenty of power, it turned out that some headphones do indeed prefer "Voltage" mode amplification (Who knew?).
So it is with a clear conscience that I can heartily recommend the Focal Arche for anyone looking for a solid-state headphone amplifier with a built-in DAC and slightly better than solid-state sound. Thumbs up!
Manufacturer's Website: https://www.focal.com/en/headphones-0/headphones/headphones-electronics/amplifier-dac/arche
Price: $2,499 USD
Specifications:
| | | |
| --- | --- | --- |
| Type | DAC and headphones amplifier | |
| Max. power | 2 x 1W @ 1kHz under 32 Ω | |
| Frequency response | 10Hz to 100kHz | |
| Total Harmonic Distortion (THD) | < 0,001% | |
| Signal-to-noise ratio | > 116dB @ 32 Ω (Class A) | |
| Power supply | 85 to 265 Vac / 47 – 63Hz | |
| Dimensions (H x L x D) without stand | 60 x 200 x 297mm | |
| Dimensions (H x L x D) with stand | 321 x 200 x 297mm | |
| Weight | 10.25 lbs (4.65kg) | |
| Audio inputs | Unbalanced analog RCA | |
| | Digital S/PDIF coaxial (RCA): Max. sampling frequency | 192kHz (AES3-compatible) |
| | Max. resolution | 24-bit |
| | Optical digital (TosLink) Max. sampling frequency | 192kHz (AES3-compatible) |
| | Max. resolution | 24-bit |
| | Digital USB (USB-B): standard USB: USB 2.0 / USB 3.0 – USB audio class | |
| Audio outputs | Balanced analog 3-point XLR | |
| | Unbalanced analog RCA | |
| Firmware update | via USB port (USB-A) | |