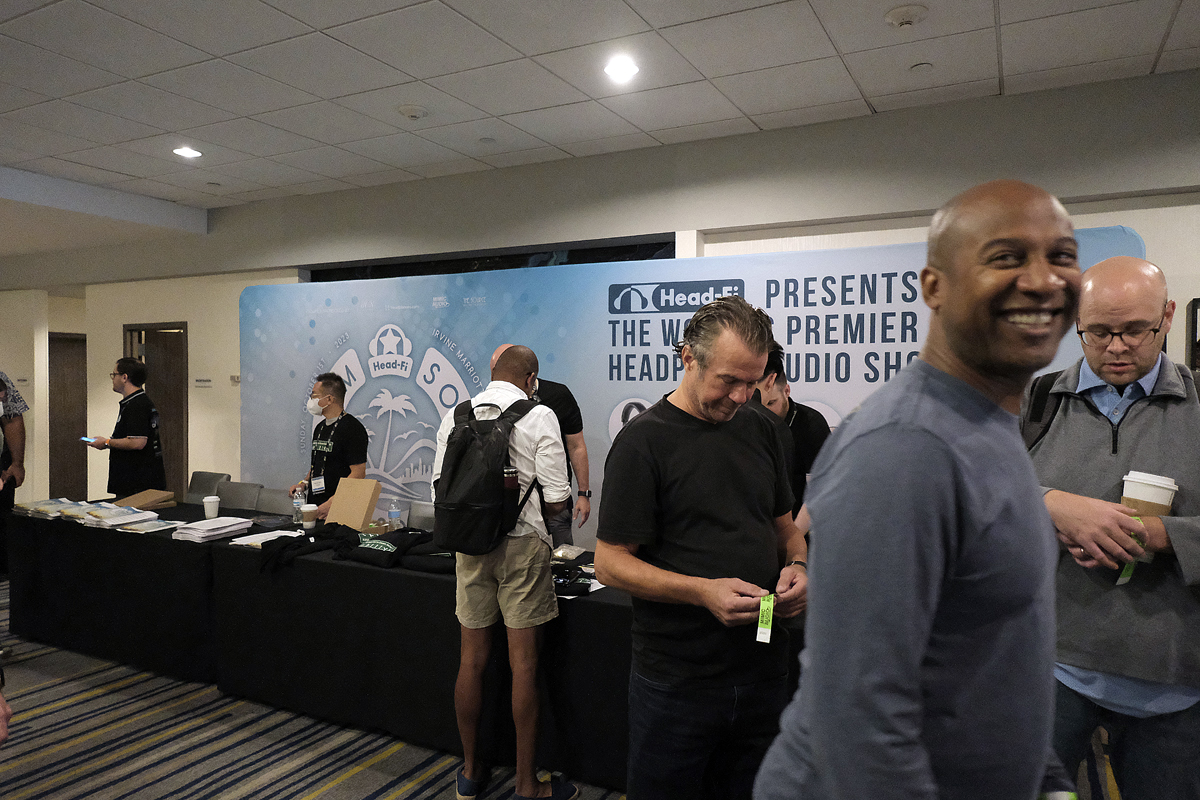 The first thing I wrote for Headphone.Guru was my coverage of CanJam SoCal 2016, which coincidently was graciously sponsored by our good friends at Noble Audio manufacturer of what I believe to be the best headphone in the world, the Viking Ragnar. Once again, Noble has sponsored our coverage of CanJam SoCal 2023, and boy has it come a long way, this year boasting the largest attendance ever. Congrats to Ethan and the team for putting together what was a spectacular show, sporting a host of new faces to the US market.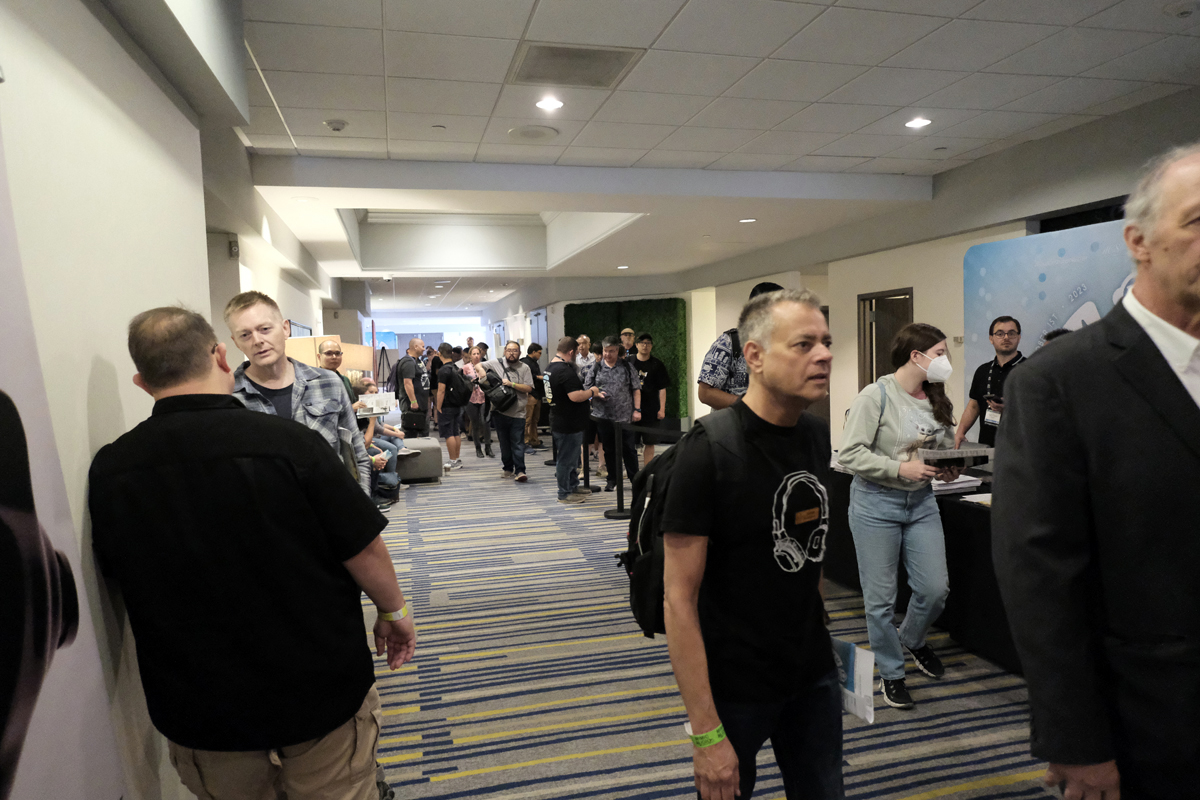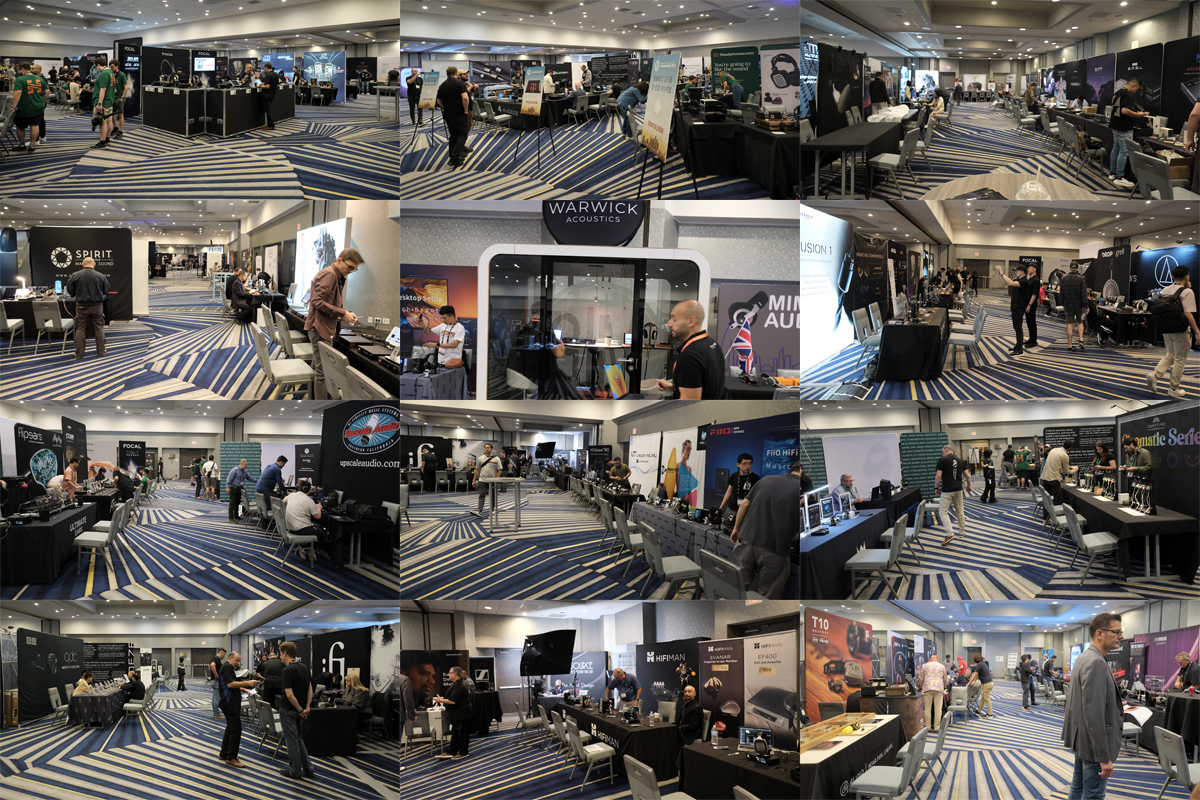 NOBLE Audio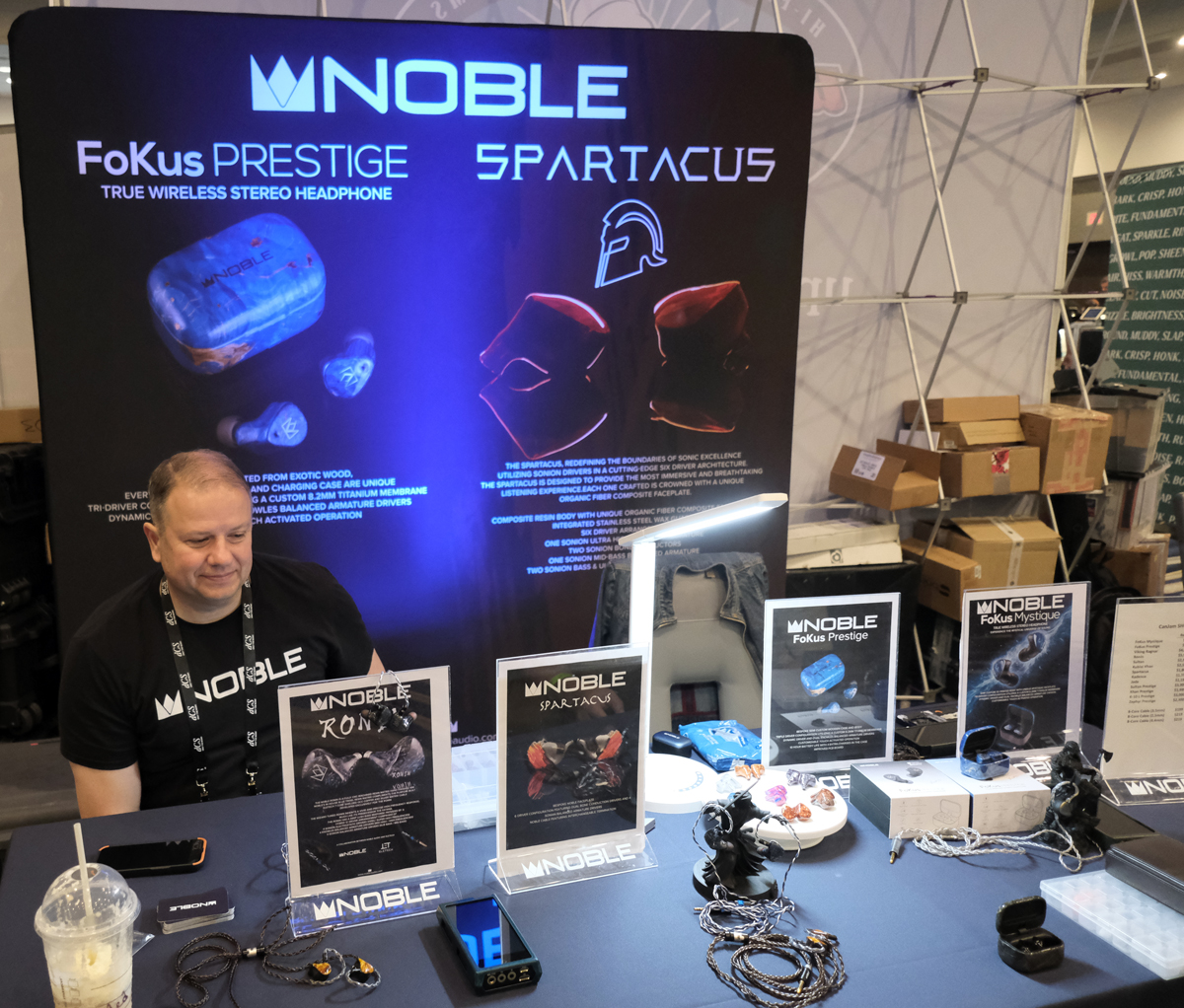 My first stop, of course, was our generous sponsor Noble Audio who was debuting their new SPARTACUS IEM ($1,799), which floored me with its exceptional tight and deep subsonic bass thanks to dual Sonion bone conductors. The driver complement is rounded out with four Sonion Balanced Armature Drivers (1 Ultra High, 1 Mid-Bass, 2 Bass & Ultra-Bass) and features a composite resin body with a unique organic fiber composite faceplate and integrated stainless steel wax guard.
Also available for your listening pleasure was the spectacular 12 driver (4 Sonion Electrostatic, 4 Knowles BAs, and 4 Sonion BAs) Noble Audio Ronin ($3,900) which is supplied with a purpose-built ELETECH cable, along with the Noble Audio FoKus PRESTIGE True Wireless Stereo Headphone ($599), and Noble Audio FoKus Mystique True Wireless Stereo Headphone ($359), as well as the flagship Viking Ragnar ($5,000).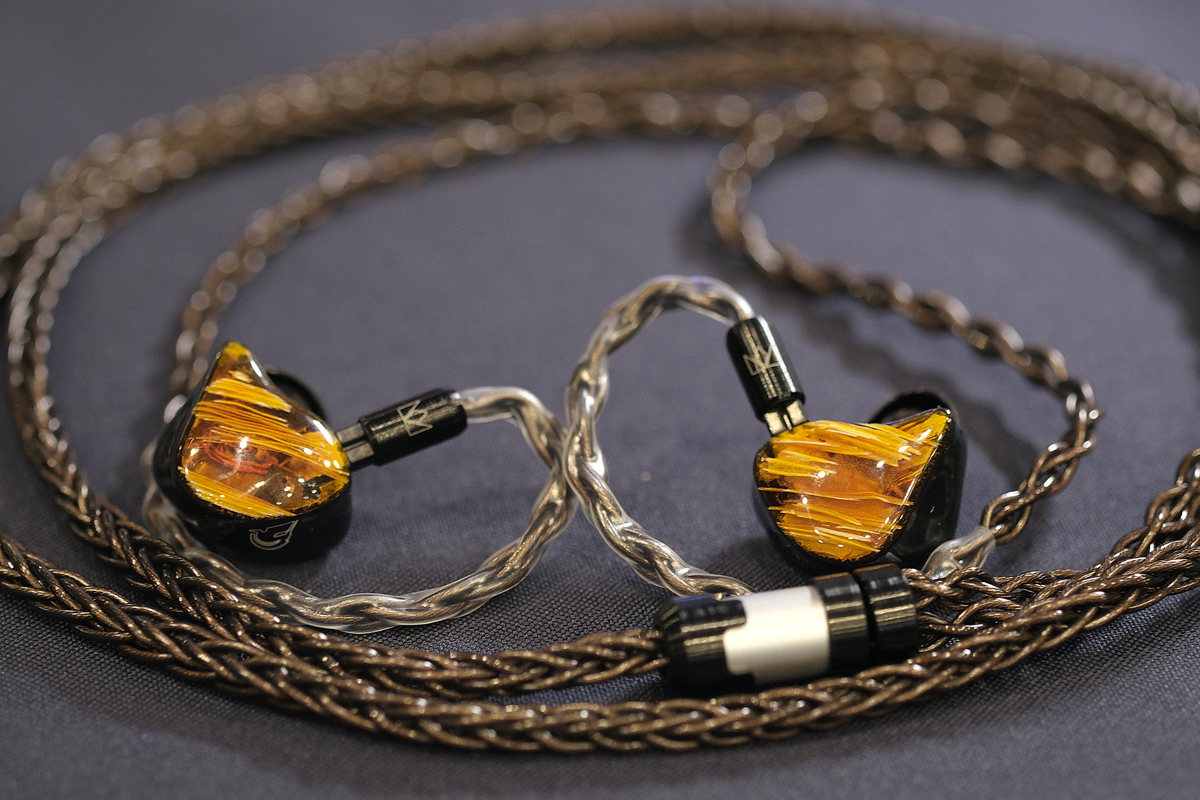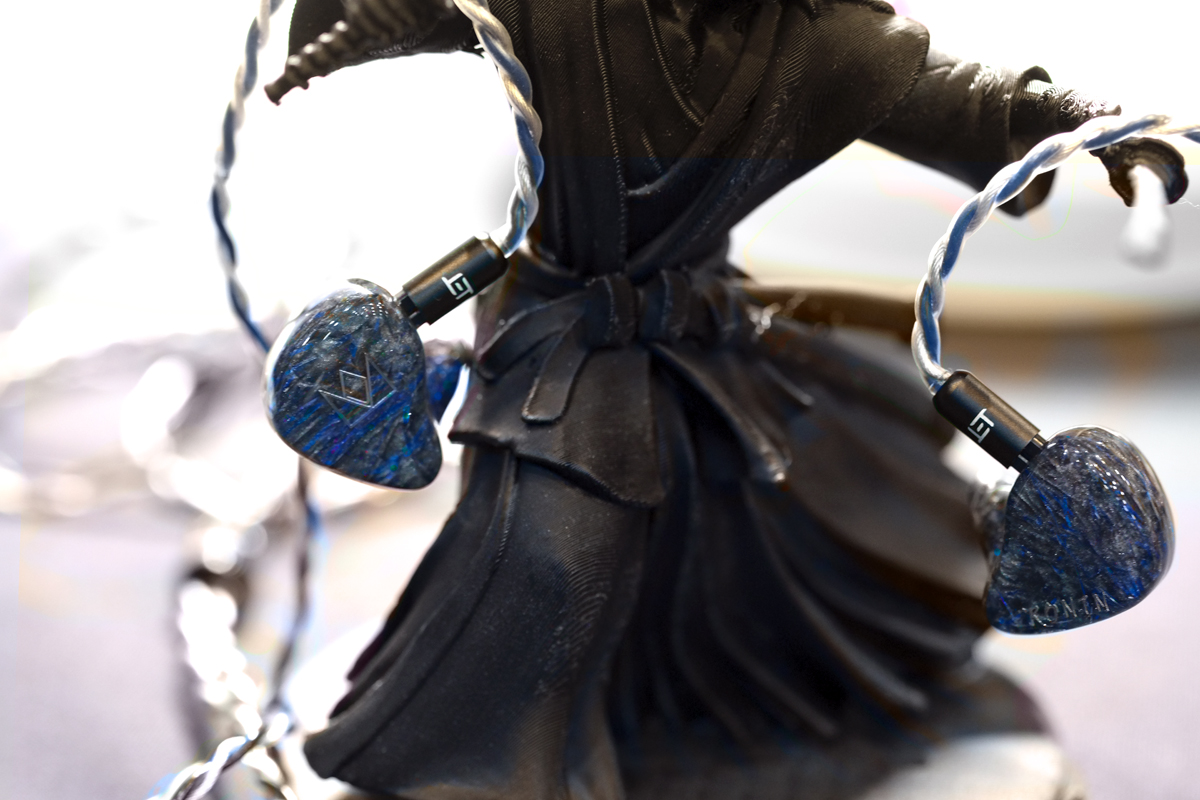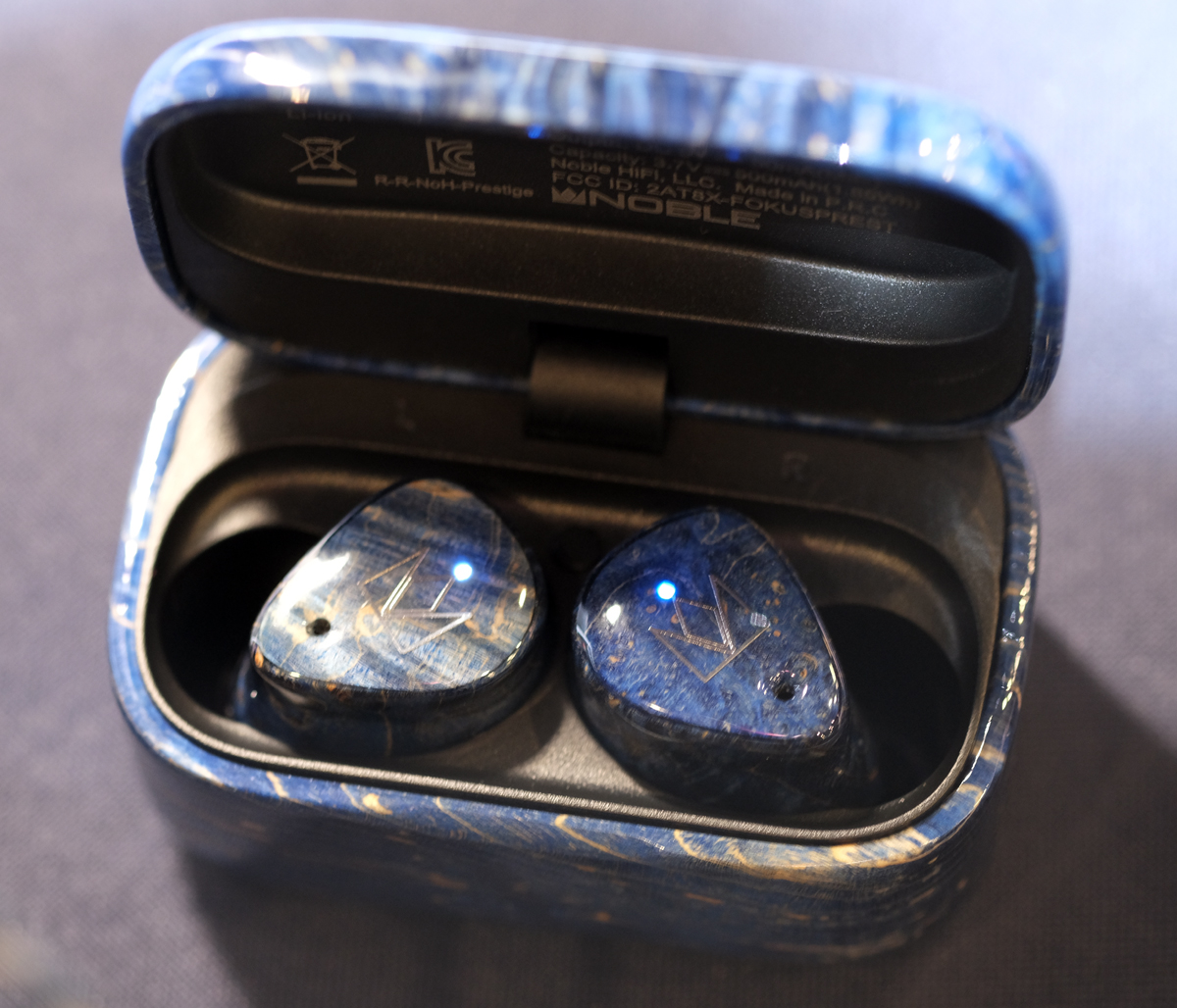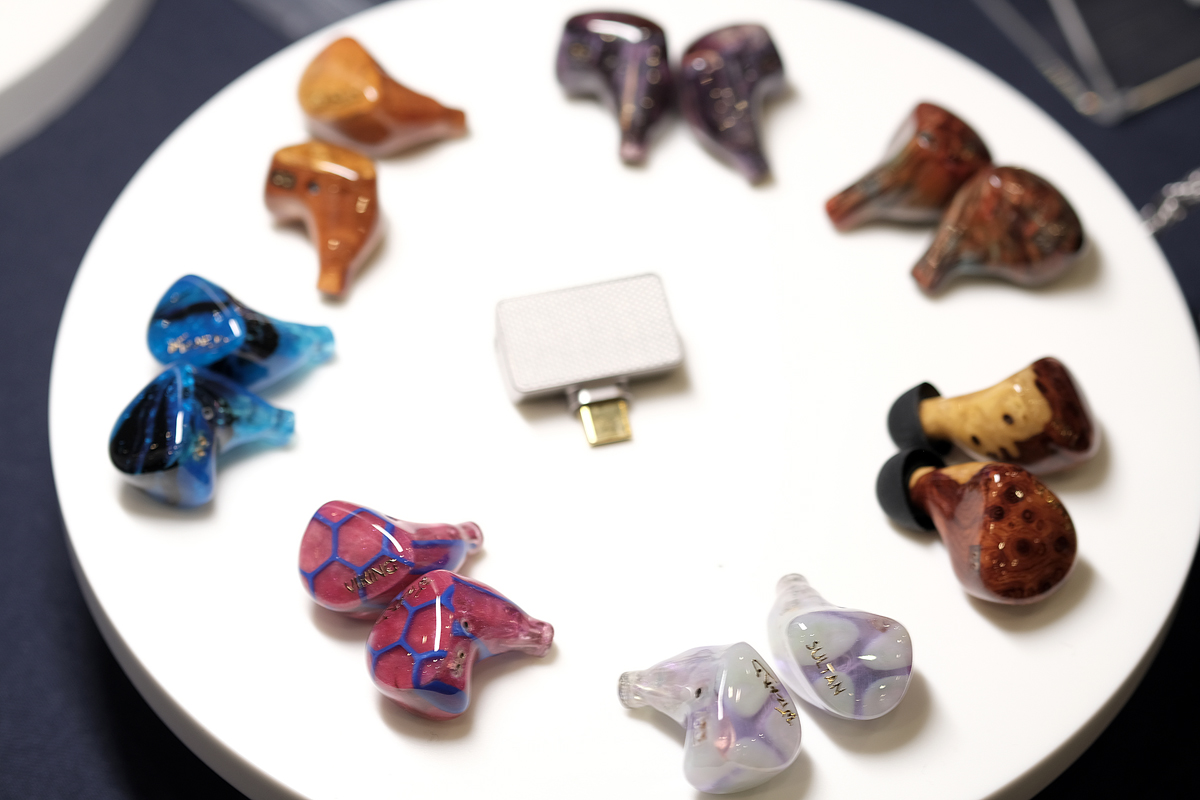 dCS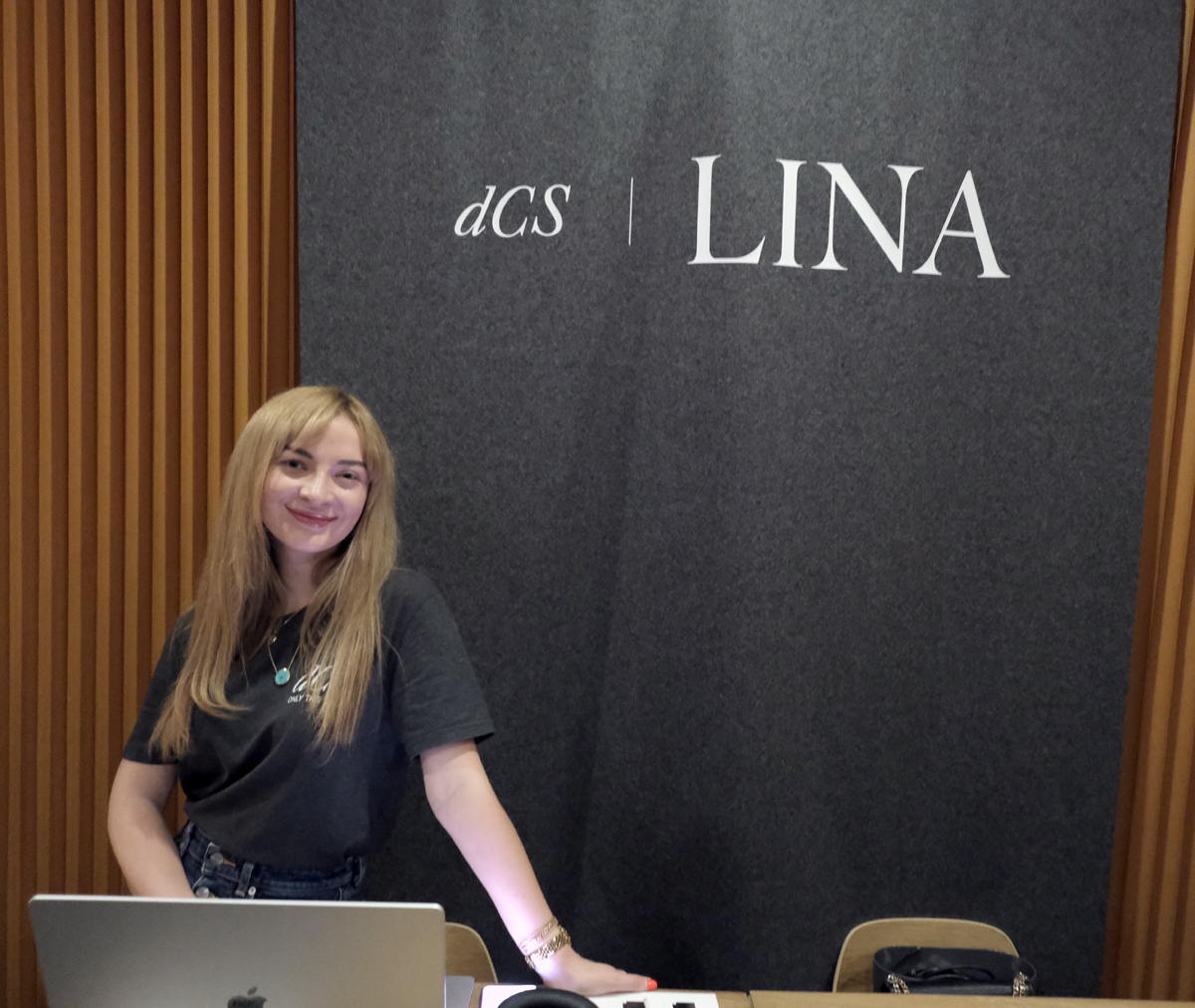 Talking about the best, the undisputed master of Digital to Analog Converters, dCS was on hand with their epic dCS LINA system ($31,150) in a dedicated listening room, as well as the dCS Bartók APEX DAC/Headphone Amplifier ($22,950) and as a special treat the dCS Rossini APEX DAC ($32,800) matched with a LINA Master Clock and LINA Headphone Amplifier. In a special display case, they were showing the folding circuit board from a dCS LINA DAC to show how they managed to get their DAC into such a small case.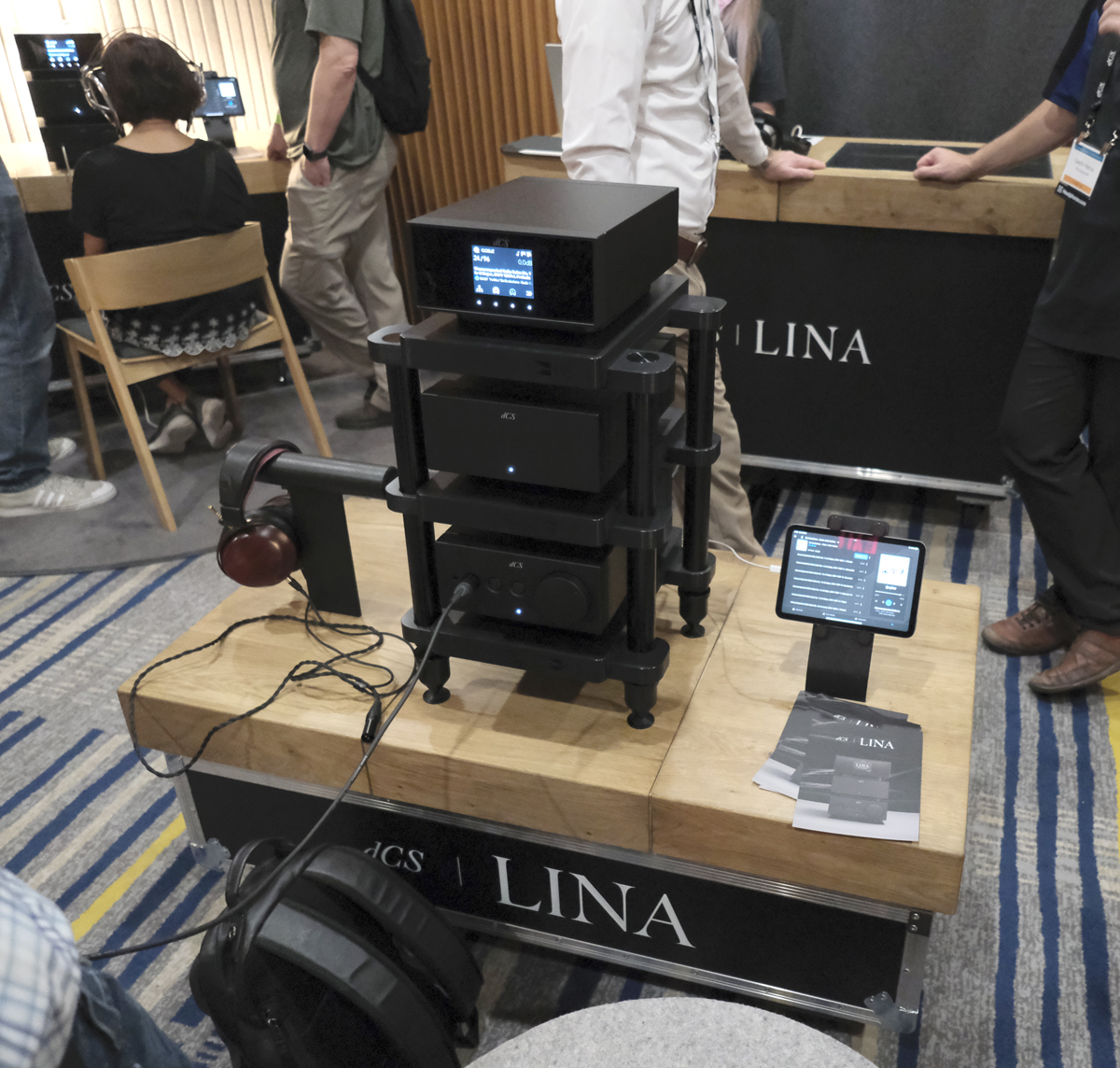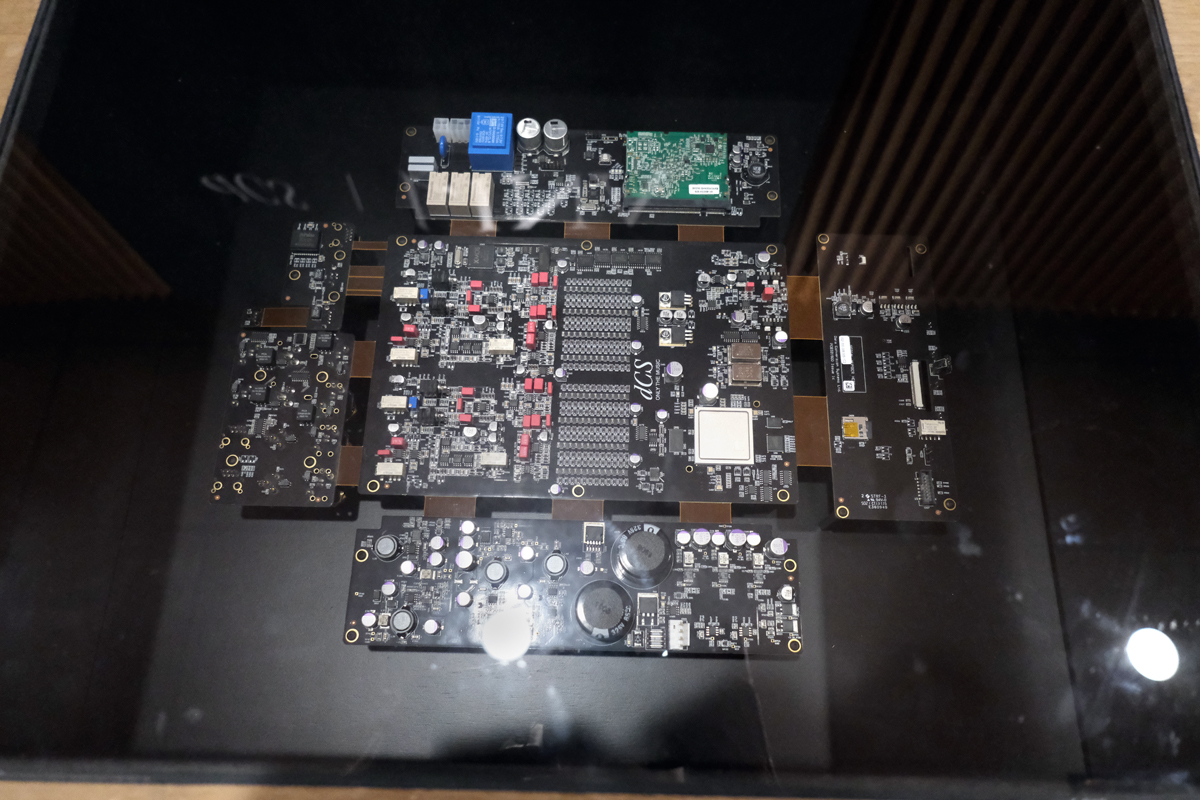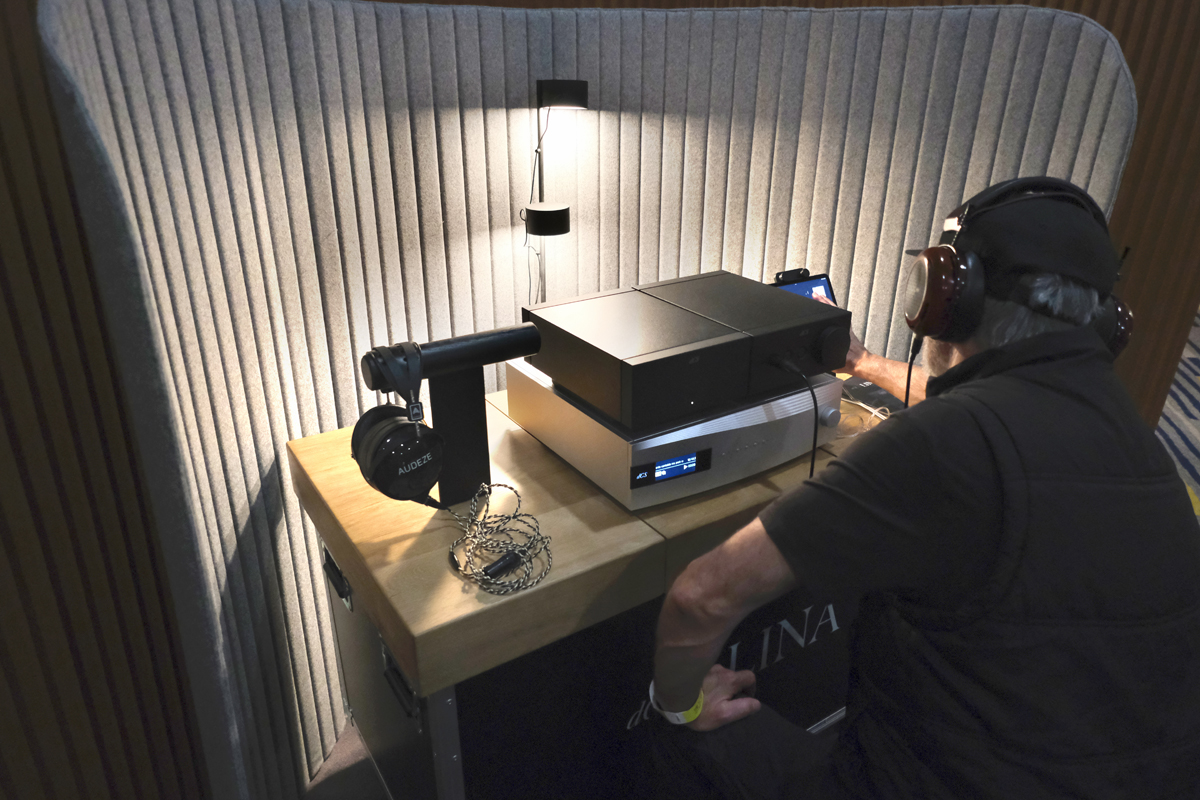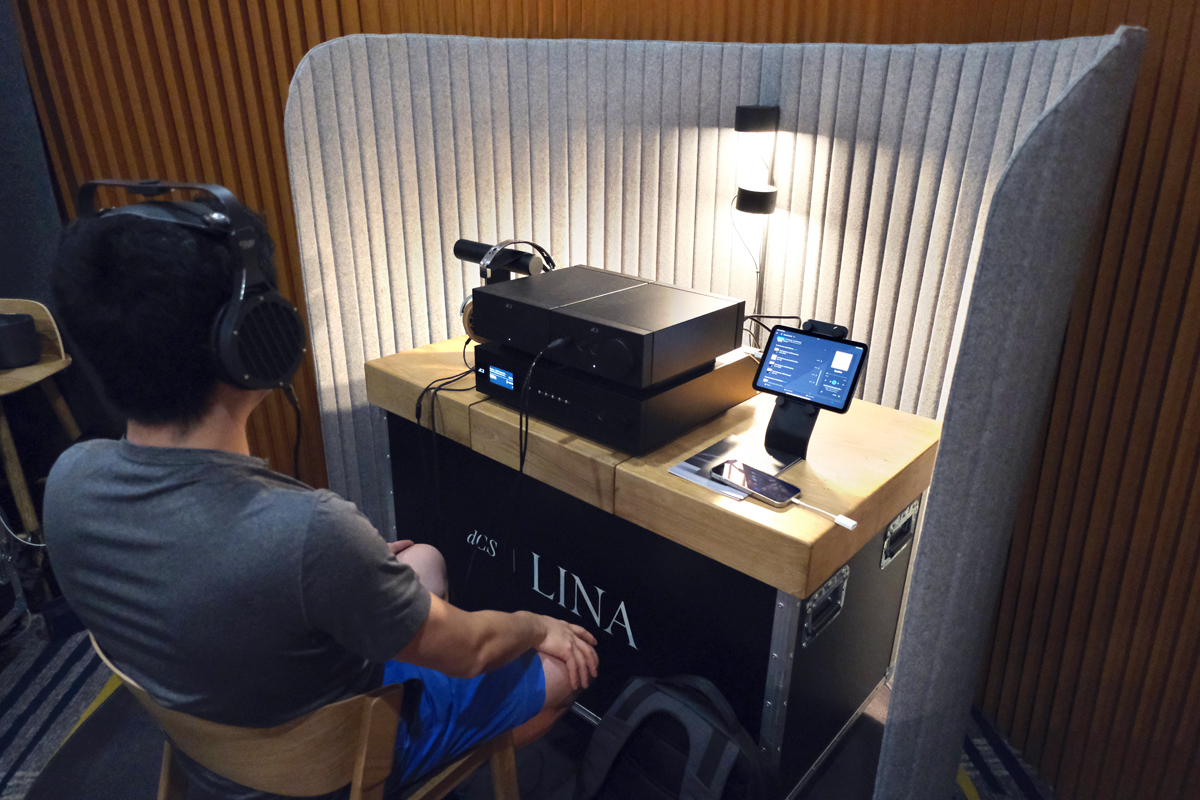 HIFIMAN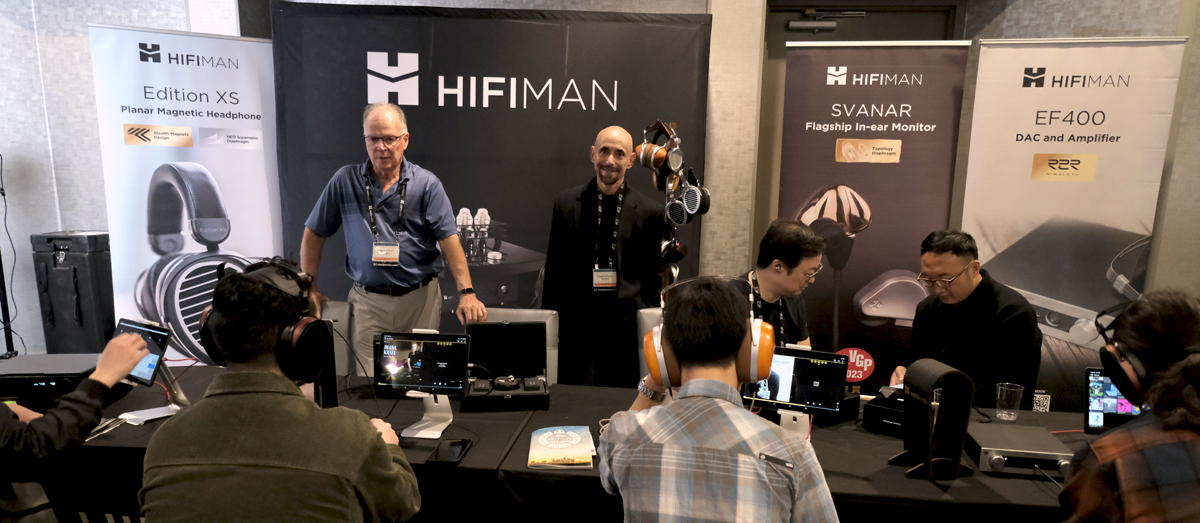 Of course, no CanJam would be complete without the presence of HIFIMAN's extensive line of world-class headphones and DAC/Amps. Of special focus was the new HIFIMAN SVANAR Flagship In-Ear Monitor ($1,999), and their newly acquired Goldenwave SERENADE DAC Amp ($1,199) featuring HIFIMAN's HYMALAYA PRO R2R DAC, and Goldenwave PRELUDE Fully Balanced Class A MOS-FET Headphone Amplifier ($2,499).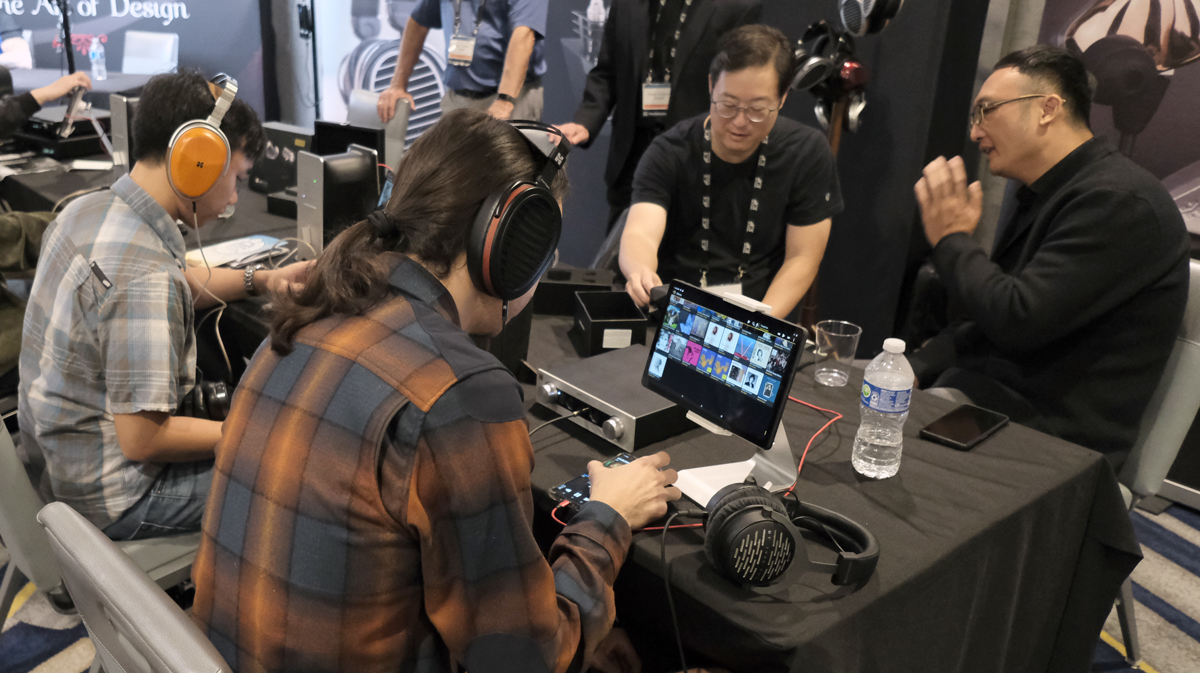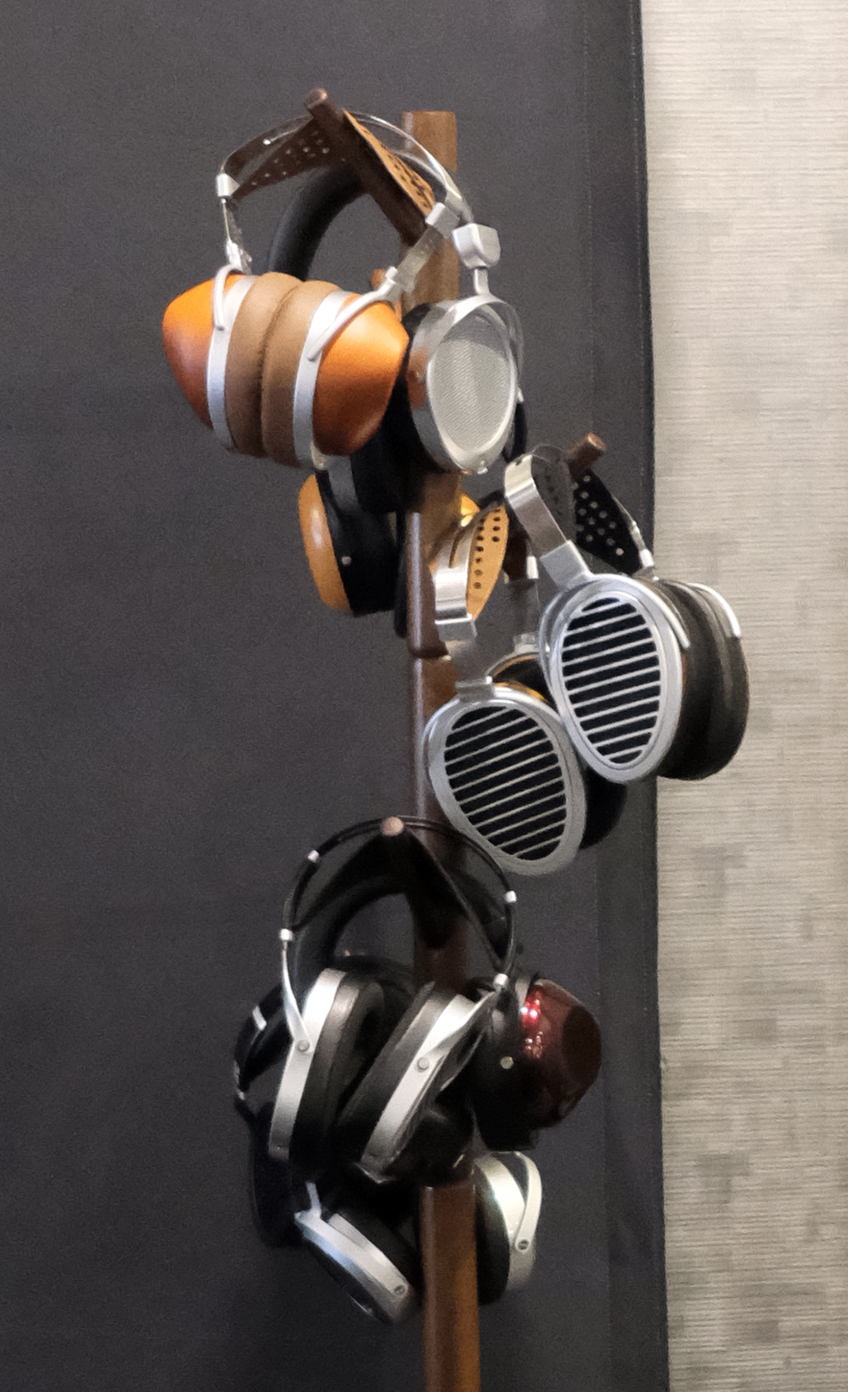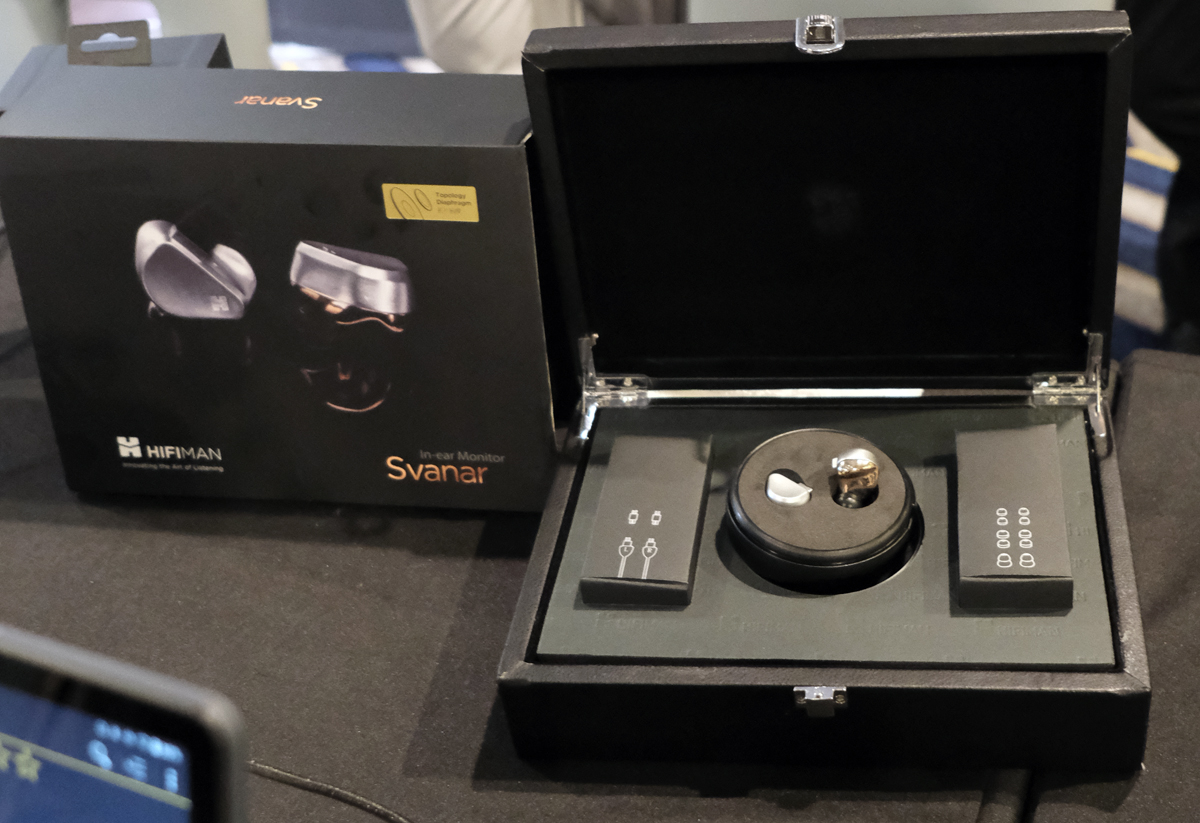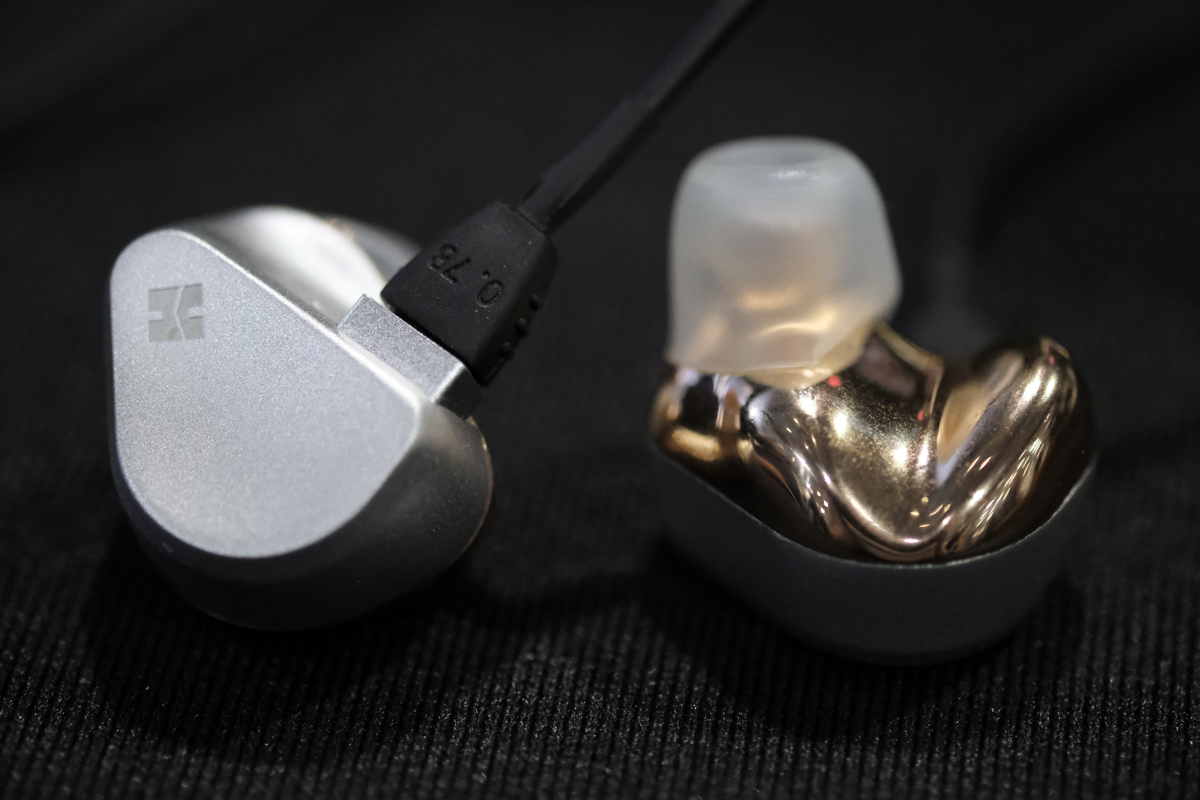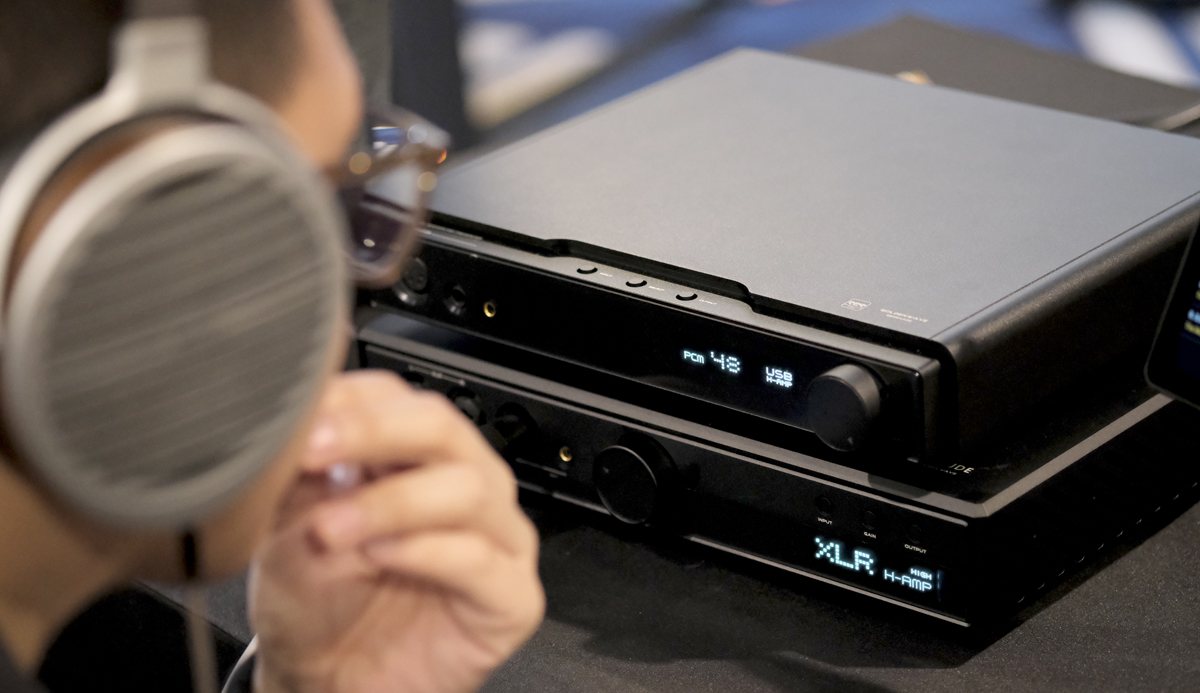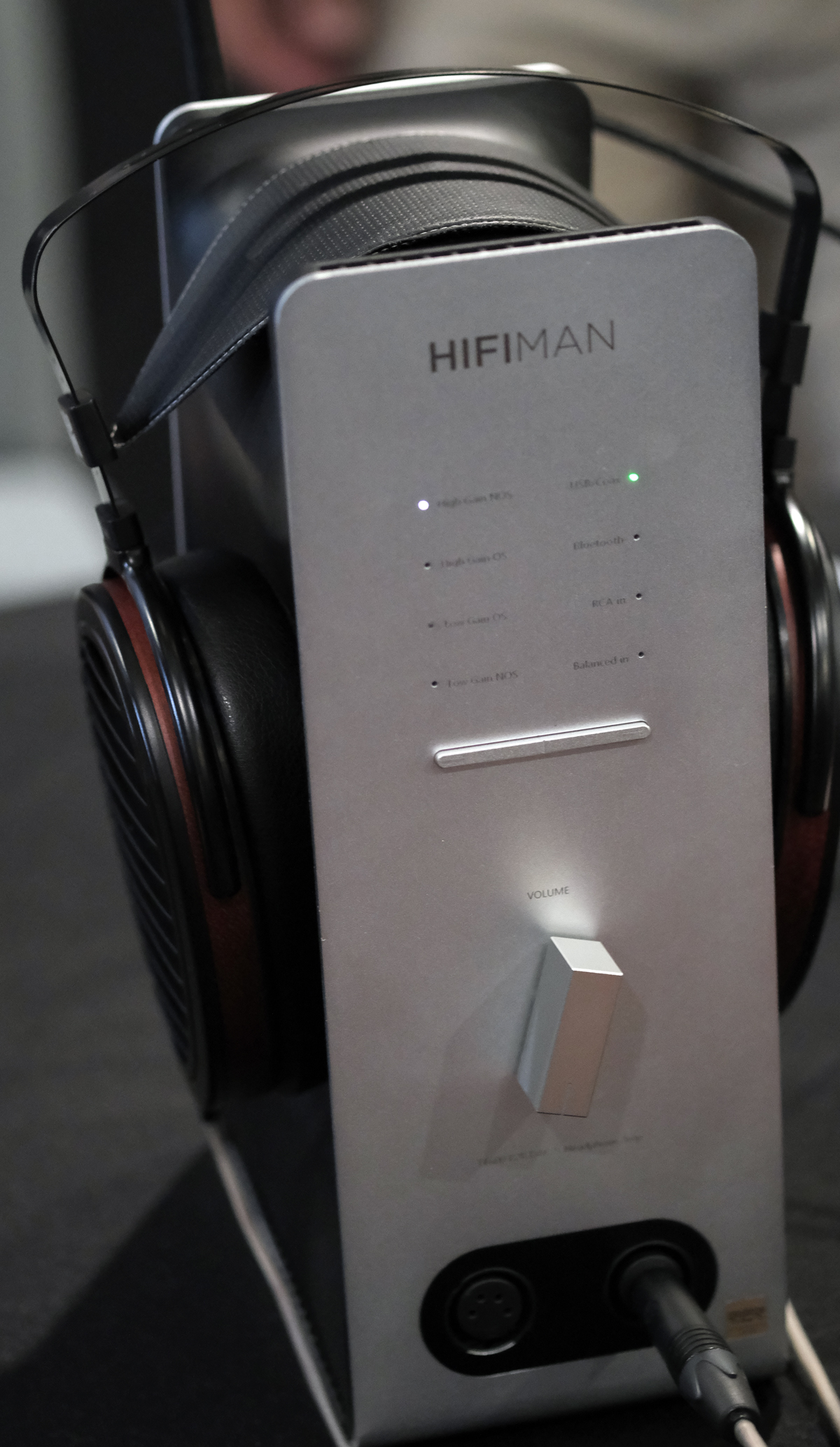 Dan Clark Audio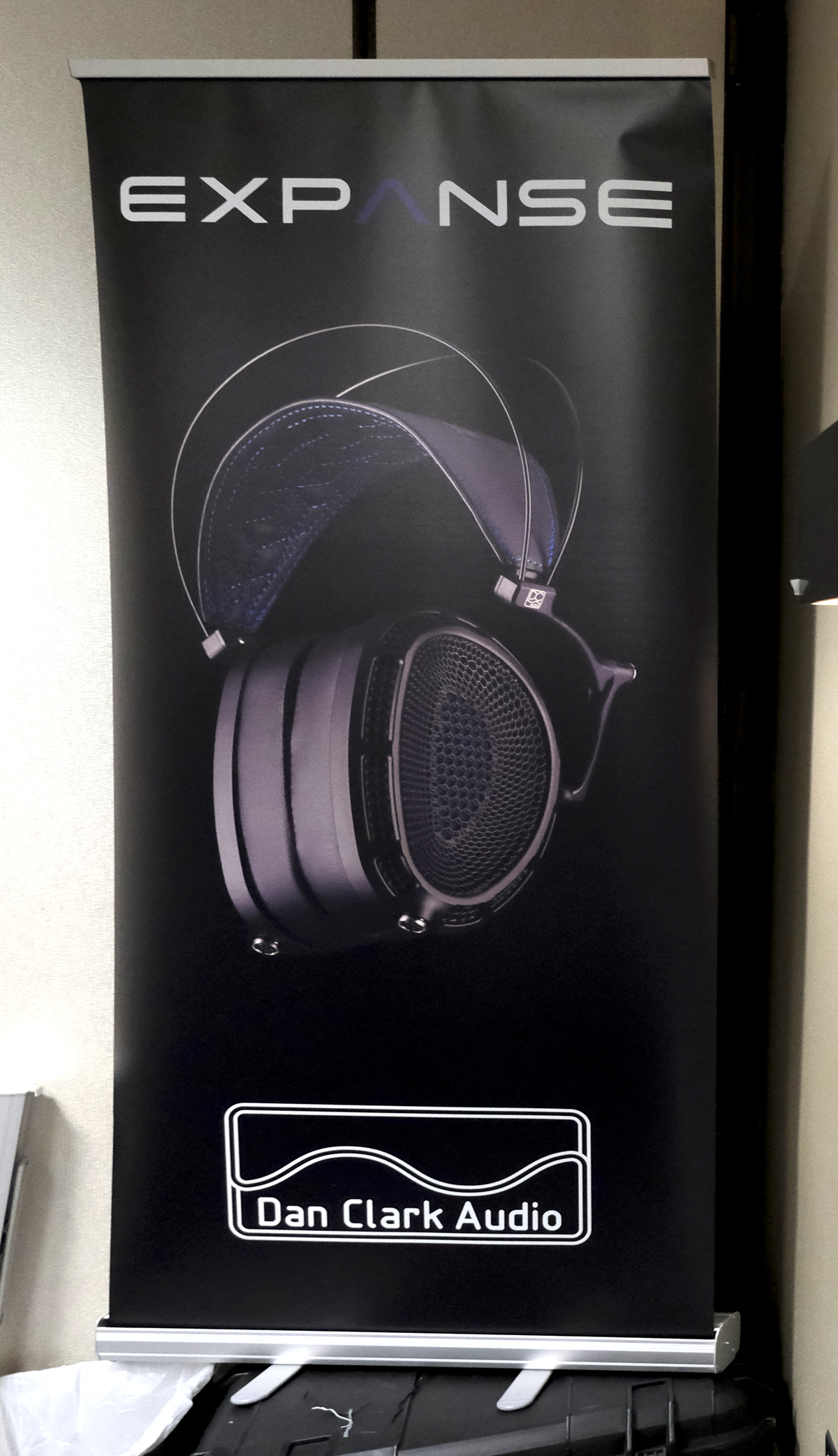 It is always a pleasure to visit Dan Clark Audio, manufacturer of the majority of my reference Headphones, including the genre-busting Dan Clark Audio CORINA Electrostatic Headphone ($4,500) that has reset the standard for ultimate reference headphone. The real crowd pleasers were the Dan Clark Audio STEALTH ($3,999.99) our Closed-Back Product of the Year for 2021and the Dan Clark Audio EXPANSE ($3,999.99) awarded our Open-Back Product of the Year for 2022. Not to be limited to just rare air headphones, Dan Clark Audio leads the pack with their budget audio offerings the Dan Clark Audio ÆON 2 ($899.99) available in both open and closed back, and the closed back ÆON 2 Noire ($899.99) as well as the original ÆON RT ($499.99) which also comes in both open and closed back.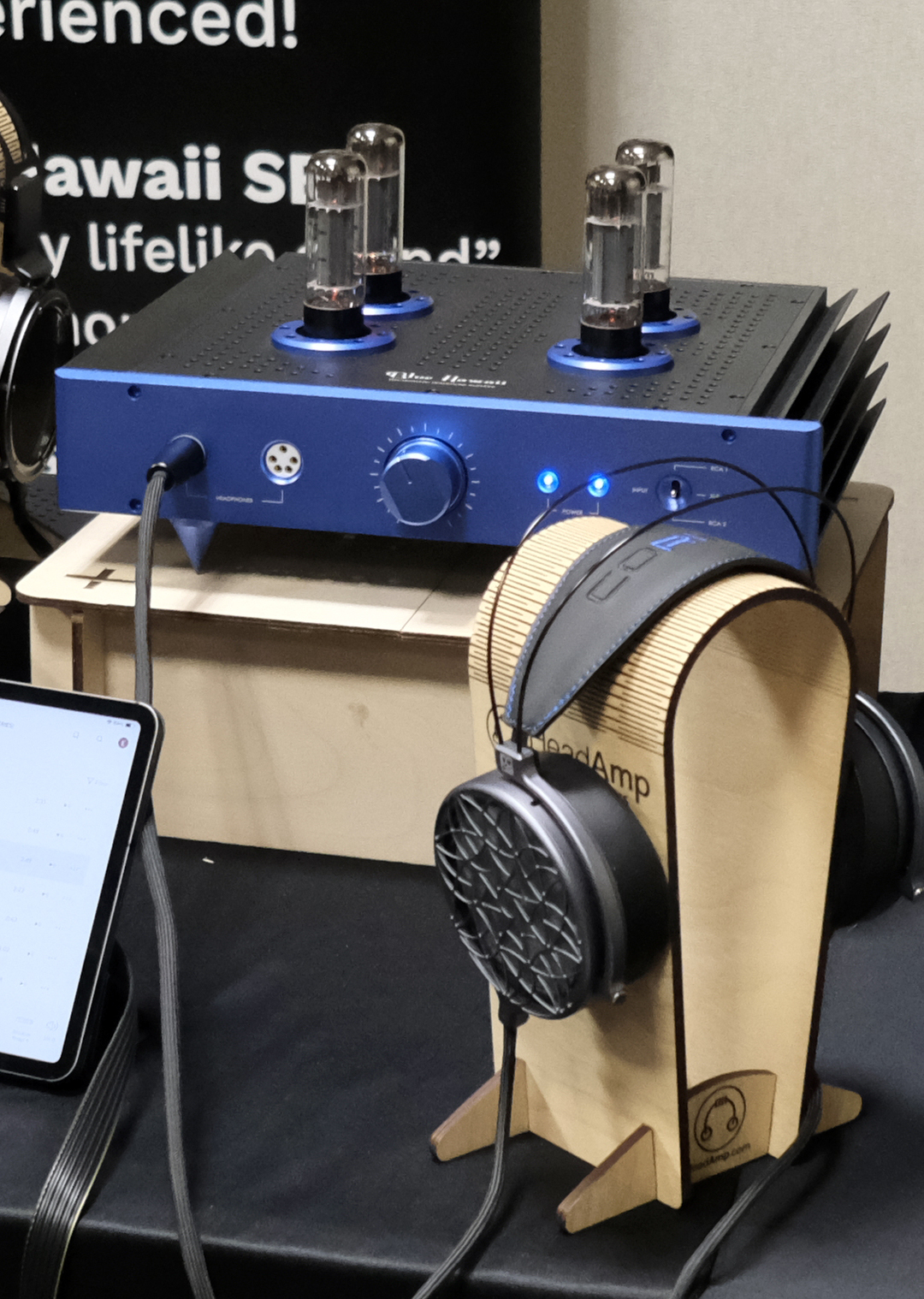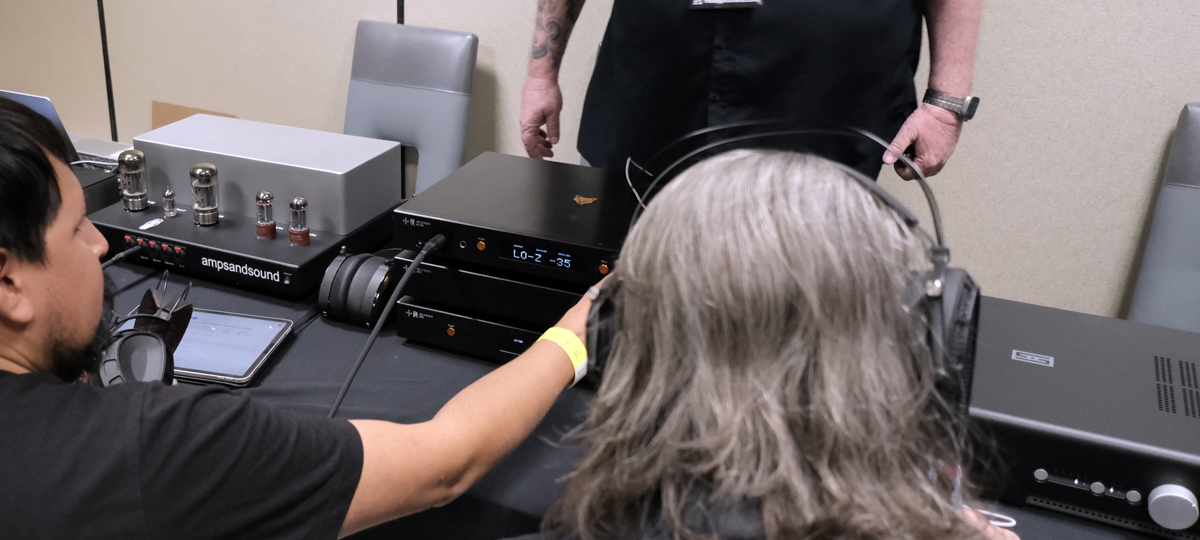 Schiit Audio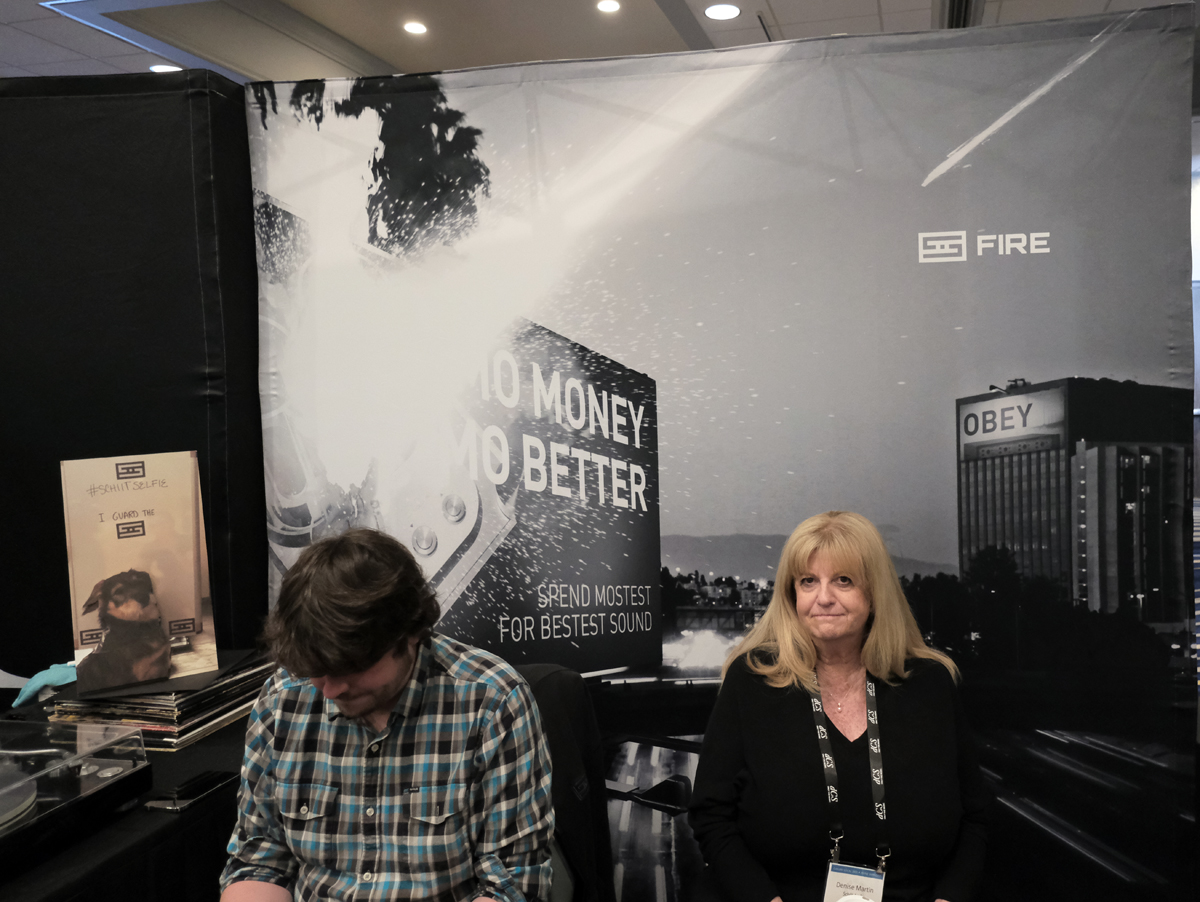 Always full of surprises, and always the best value, Schiit Audio was showing several new products from an updated version of the Schiit Audio Hel 2E Gaming Headphone Amplifier ($199) to the Schiit Audio Mjolnir 3 Class A Headphone Amp & Preamp ($1,199). But what was really exciting was a couple of brand new products the Schiit Audio Skoll Phono Preamp (TBA) and the Schiit Audio Midgard Headphone Amplifier (TBA).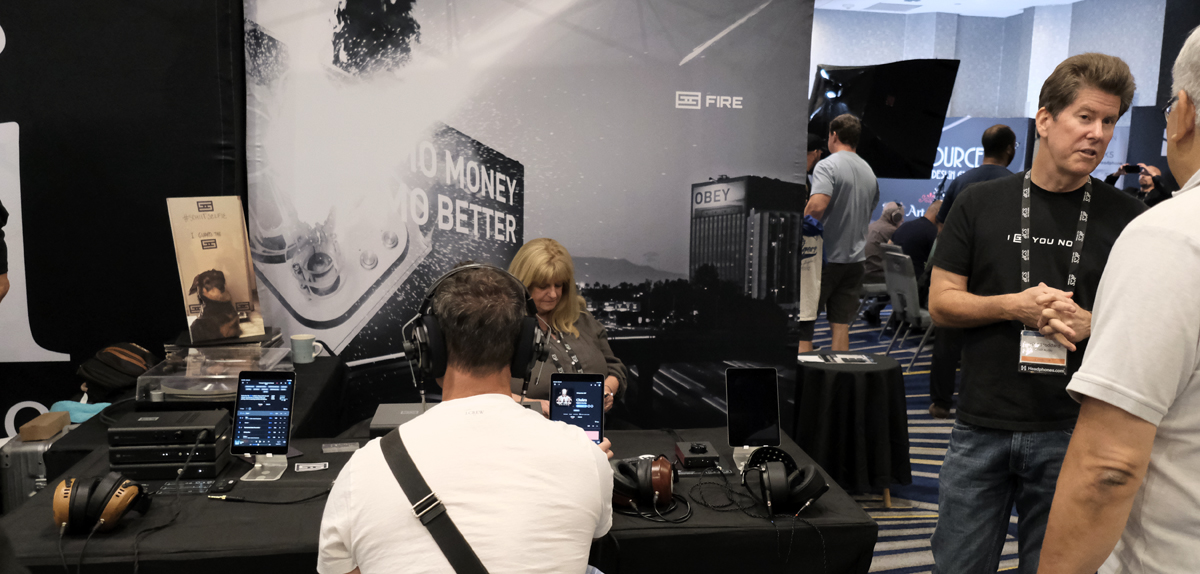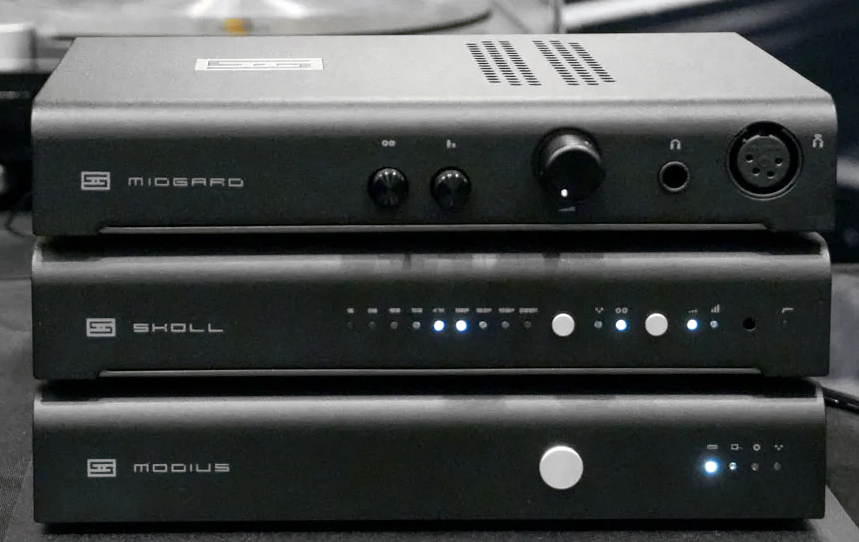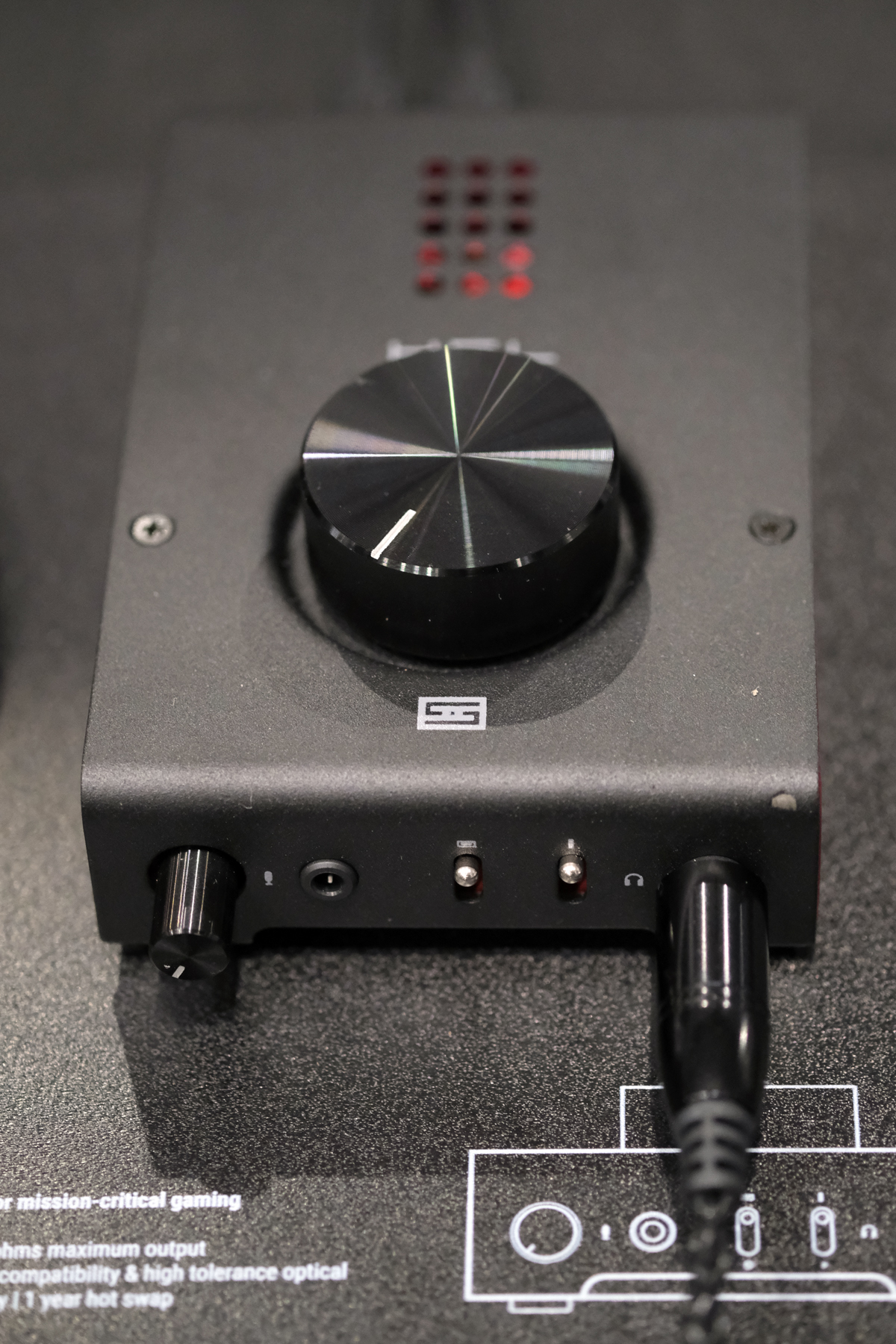 Meze Audio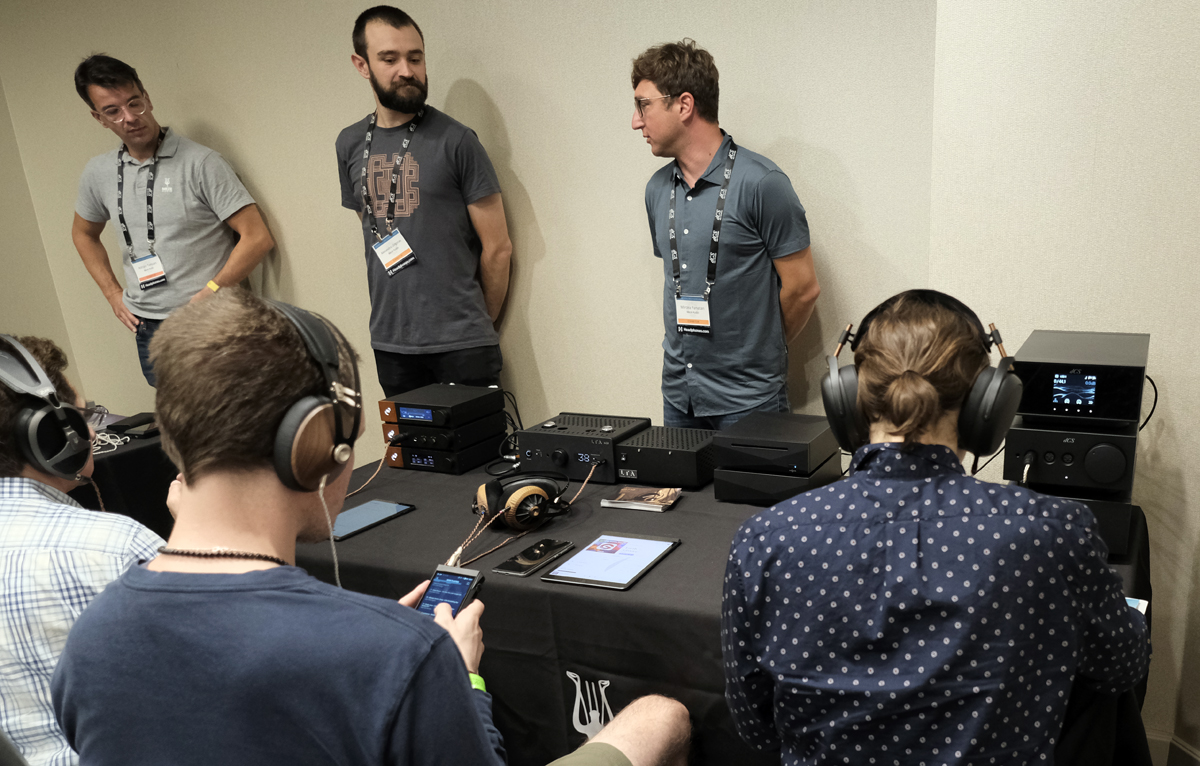 Meze Audio were proud to launch their new 109 Pro Primal ($999) which features walnut ear cup frames chiseled groove by groove and delicately sanded to ensure the smoothest feel, before having a coat of linseed oil applied. Of course, they also had a sampling of their other world-class headphone models including the Meze Audio Empyrean ($2,999) and Meze Audio Liric ($2,000).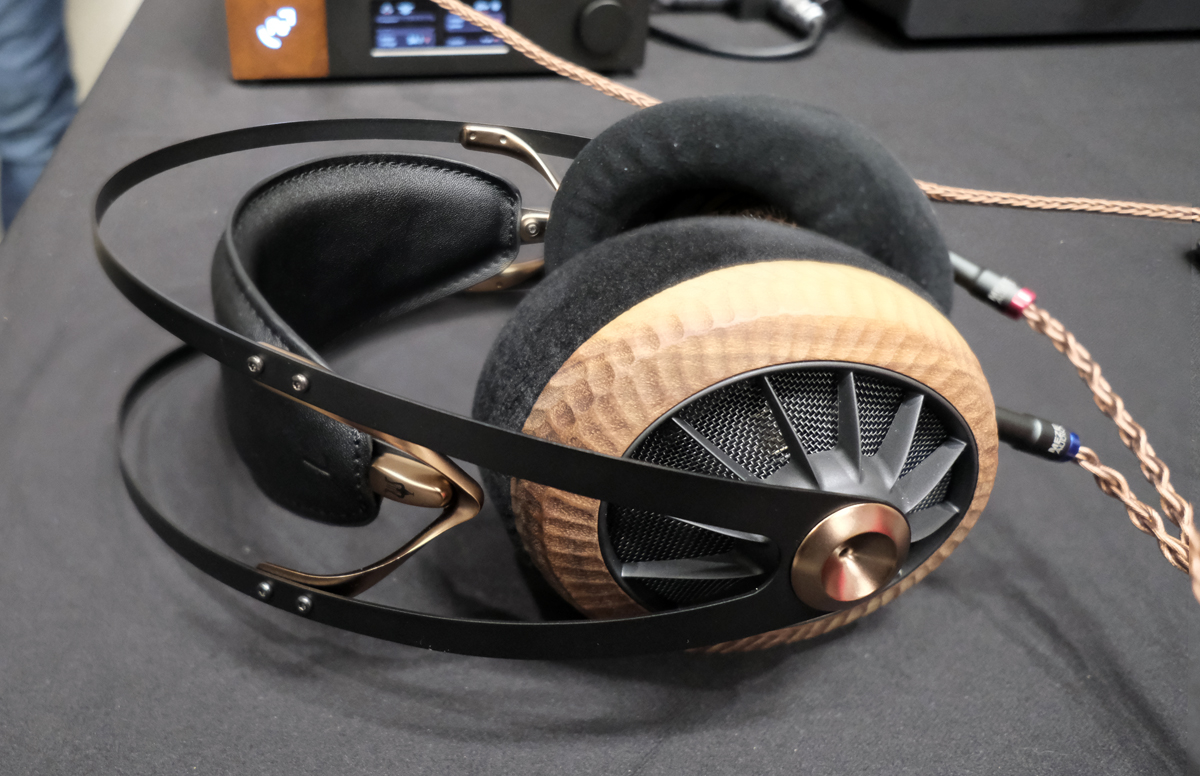 FOCAL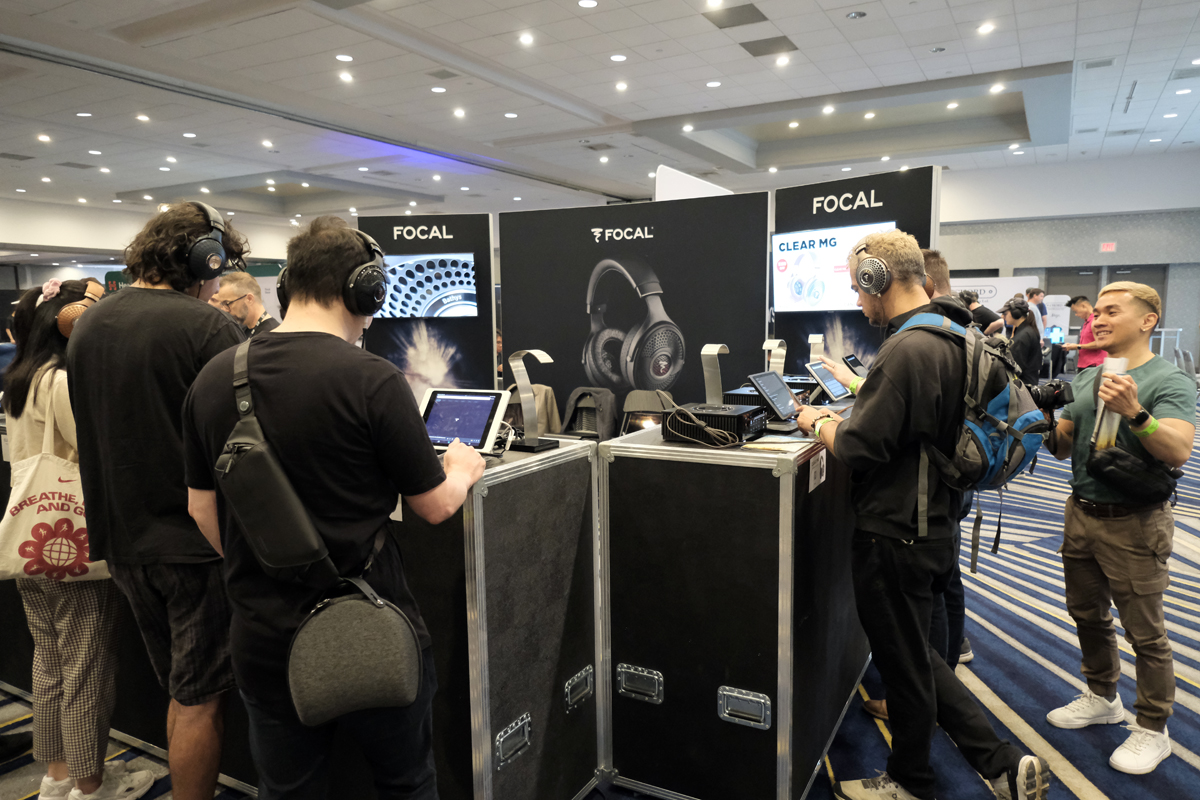 FOCAL had their usual booth set up with their entire line of headphones, this time all running off the Naim Uniti Atom Headphone Edition Music Server/DAC/Headphone Amplifier ($3,799) including the FOCAL Elegia ($399), FOCAL Celestee ($999), FOCAL Clear MG ($1,499), FOCAL Stellia ($2,999), and FOCAL Utopia 2022 ($4,999). Of special interest attendees got their first listen to the FOCAL Bathys HiFi Wireless Active Noise Cancellation Headphones ($699.00).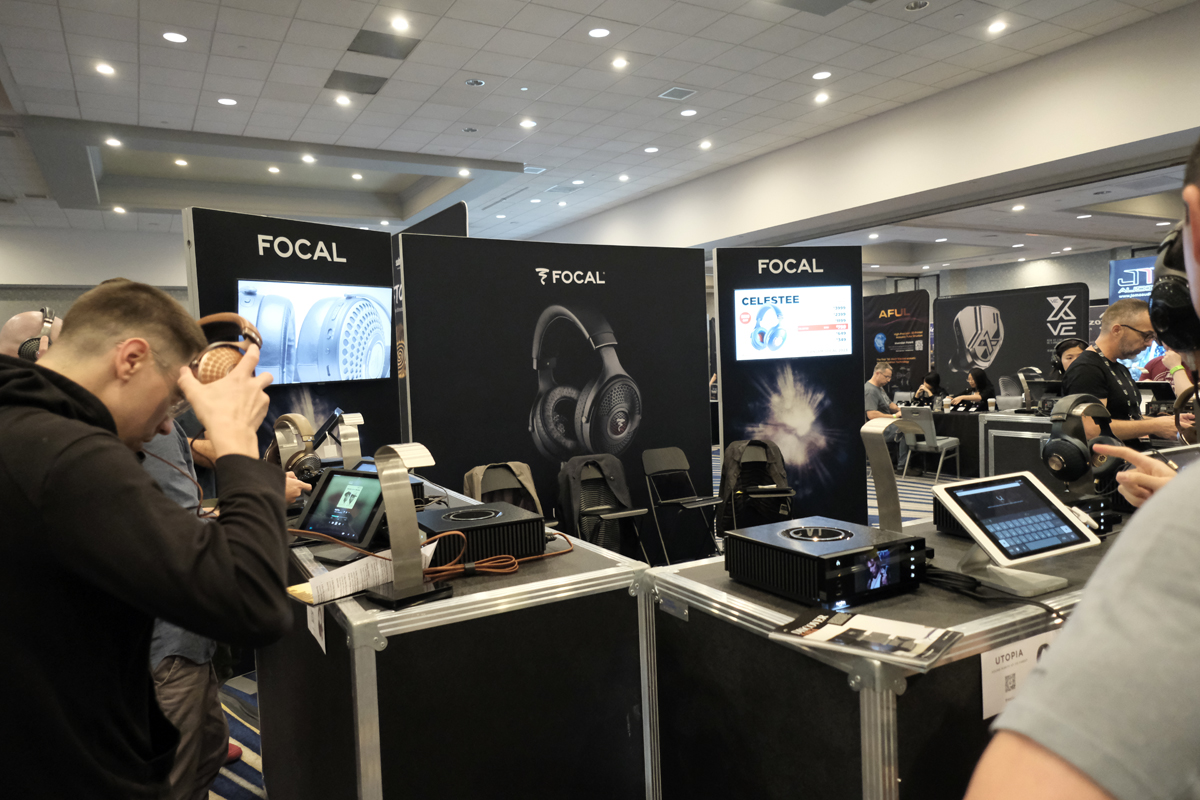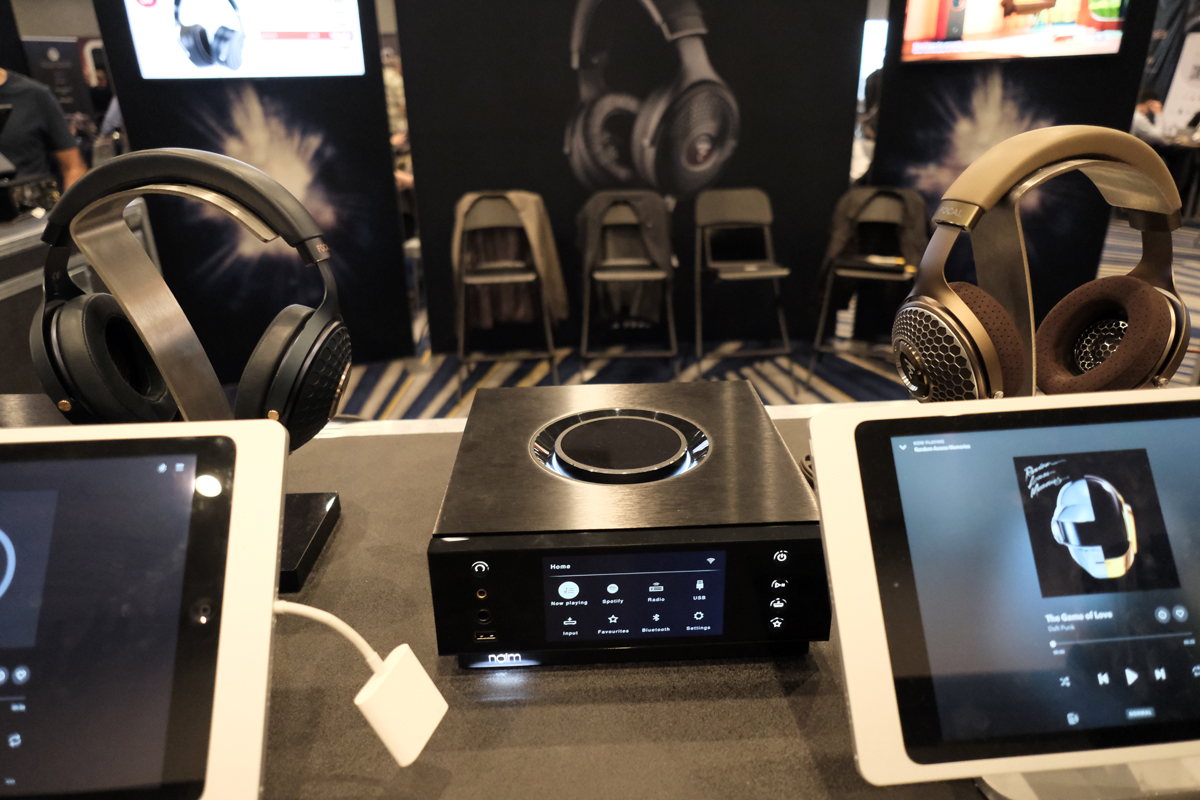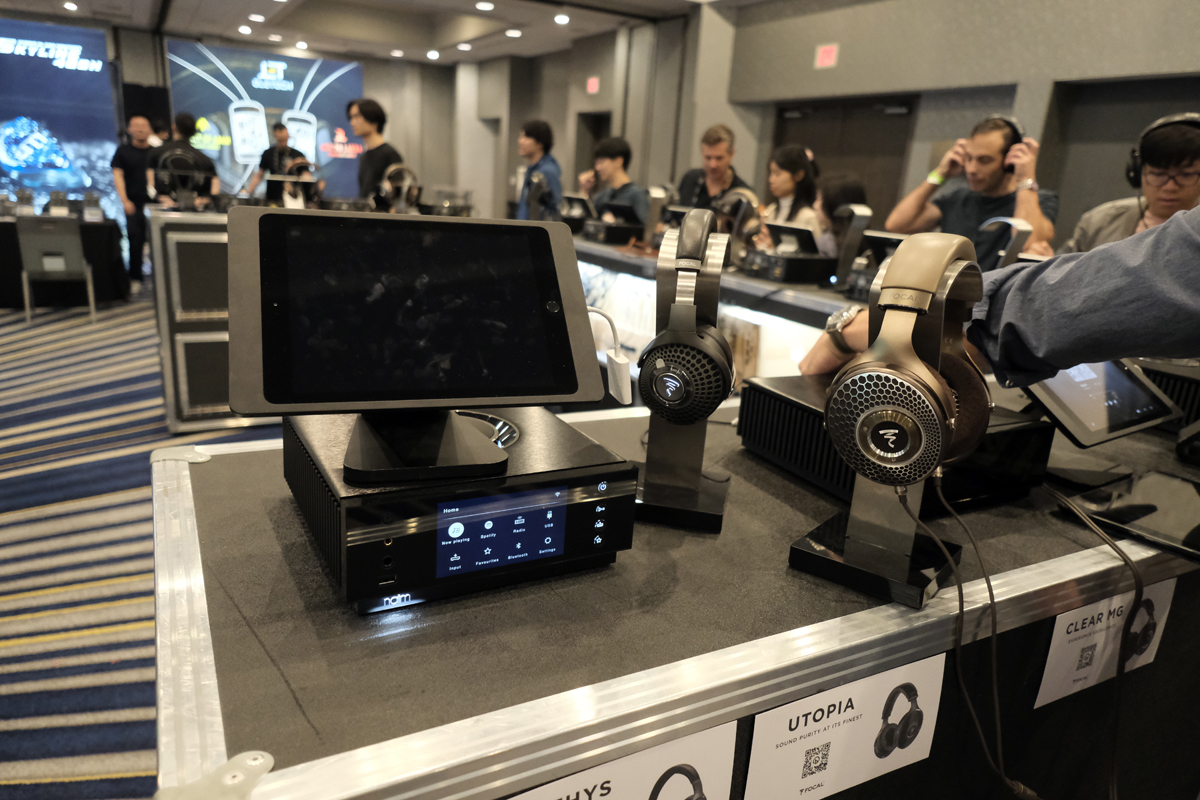 AUDEZE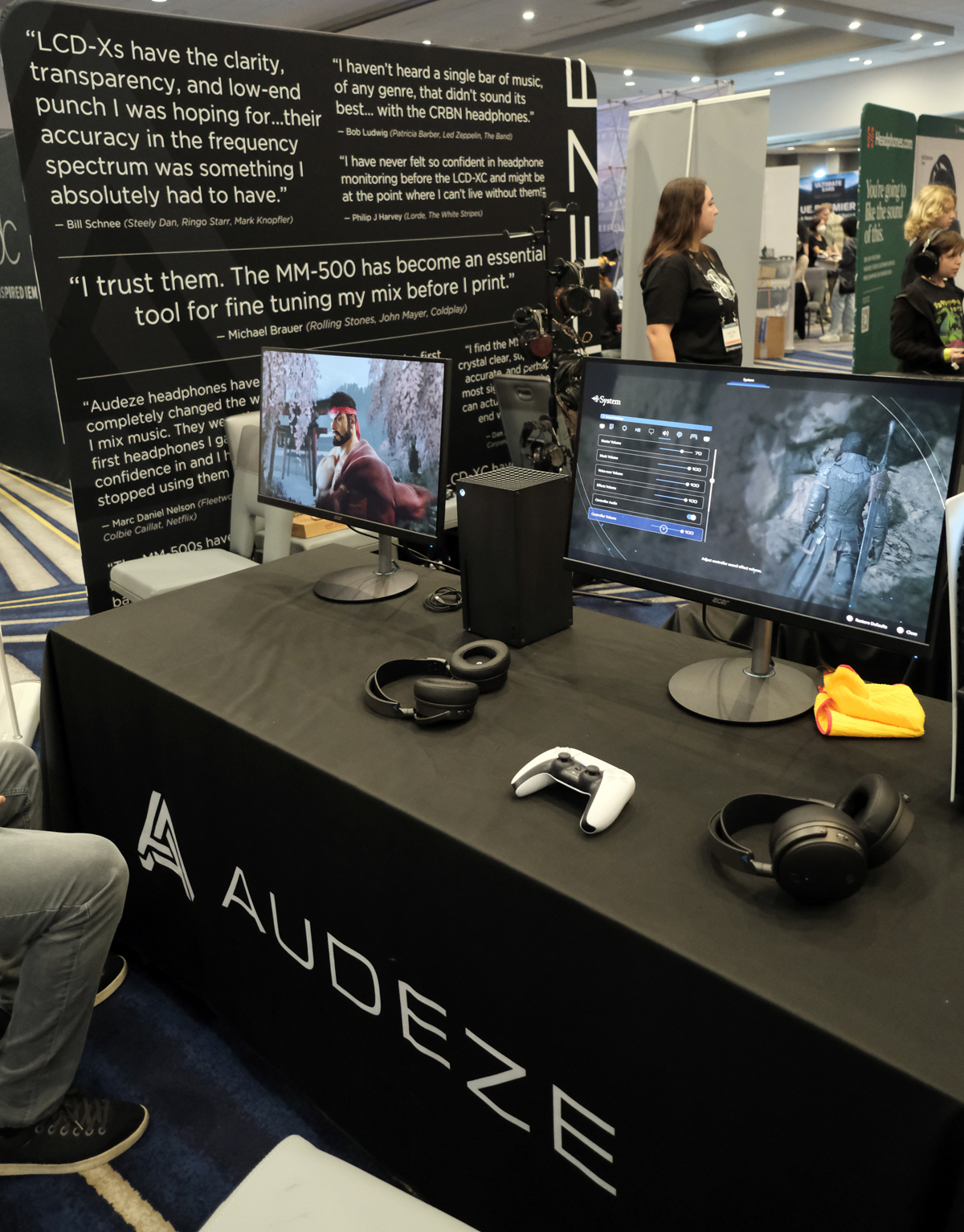 A great deal of focus at the AUDEZE booth was on their new AUDEZE MM-100 Professional Headphone ($399), and for good reason, the sound quality was 90% of that of the AUDEZE MM-500 ($1,699) at less than a quarter of the price. As usual, Audeze had their full line of headphones available for audition including the AUDEZE Maxwell Wireless Gaming Headset ($299 – comes in versions for either XBOX or PlayStation), and the AUDEZE LCD-GX Open-Back Gaming Headset ($899).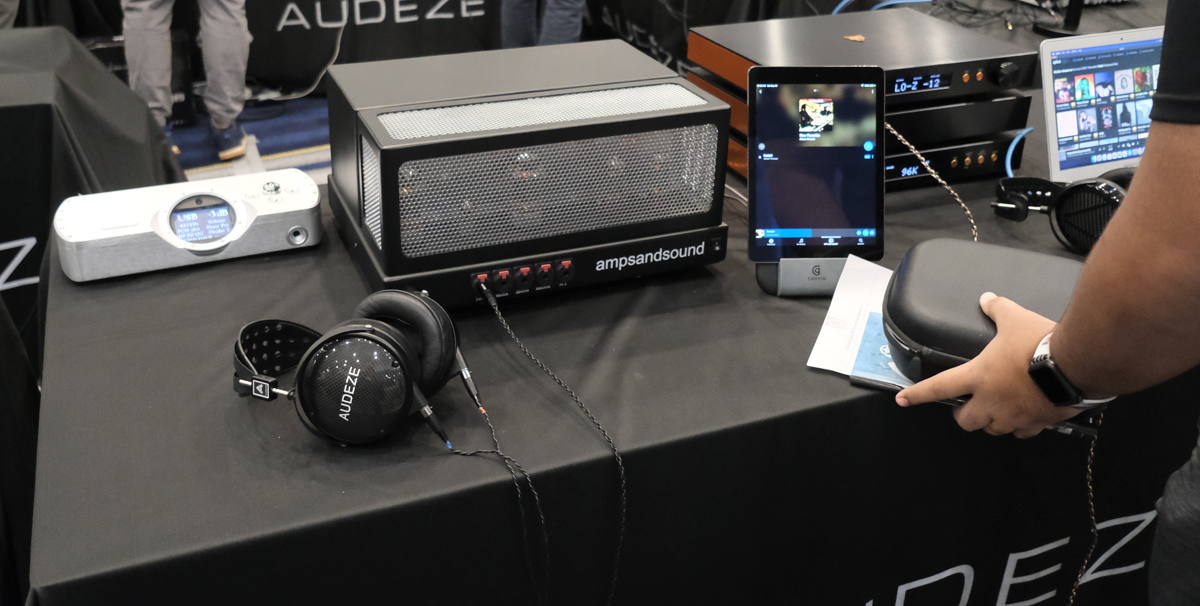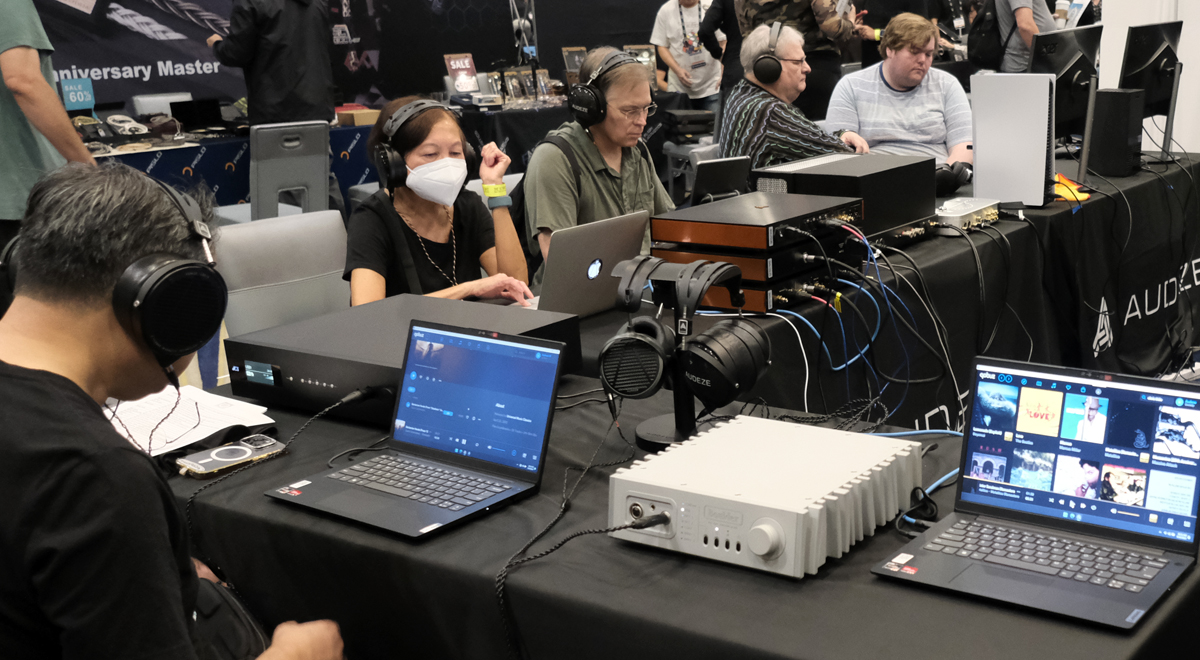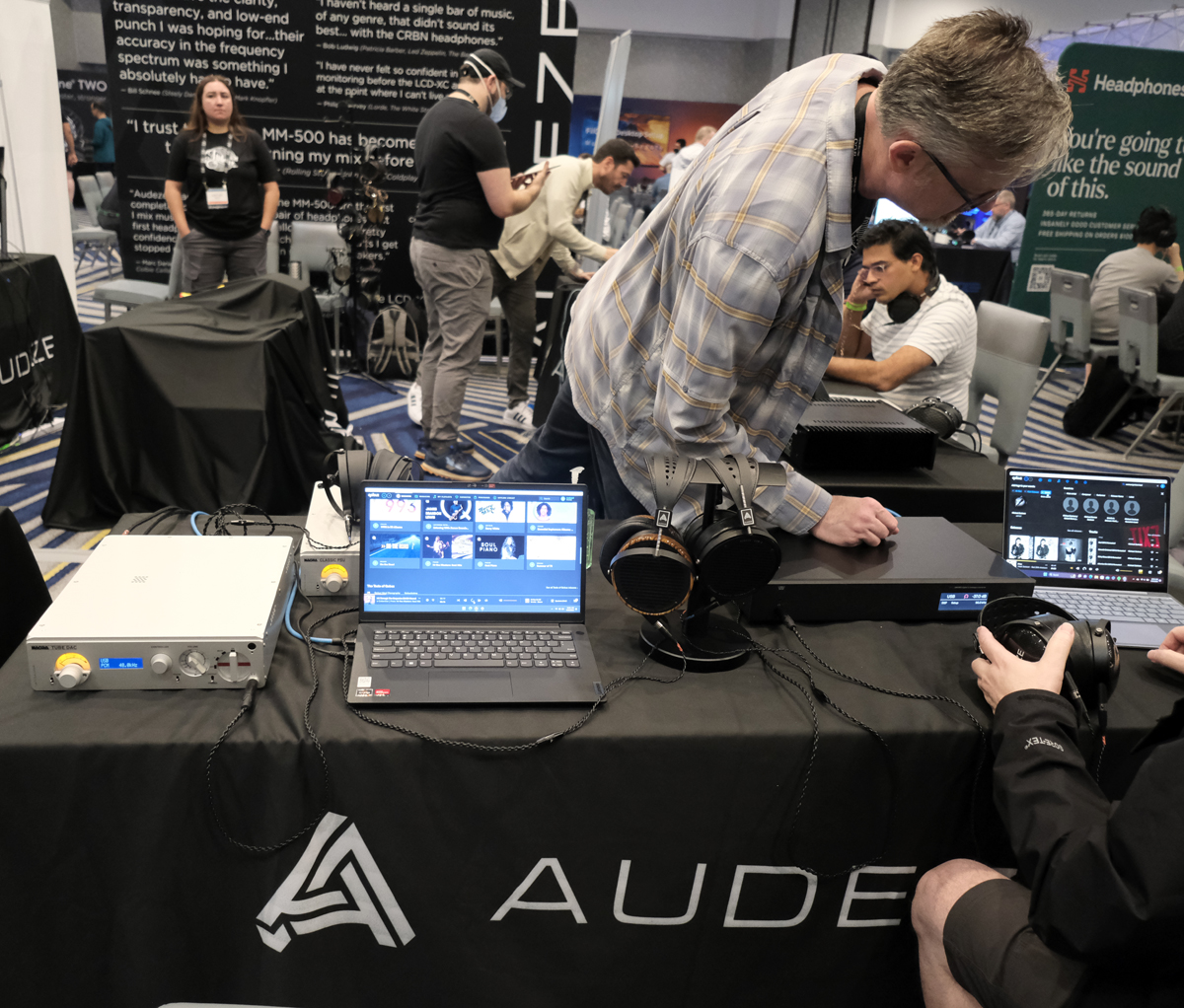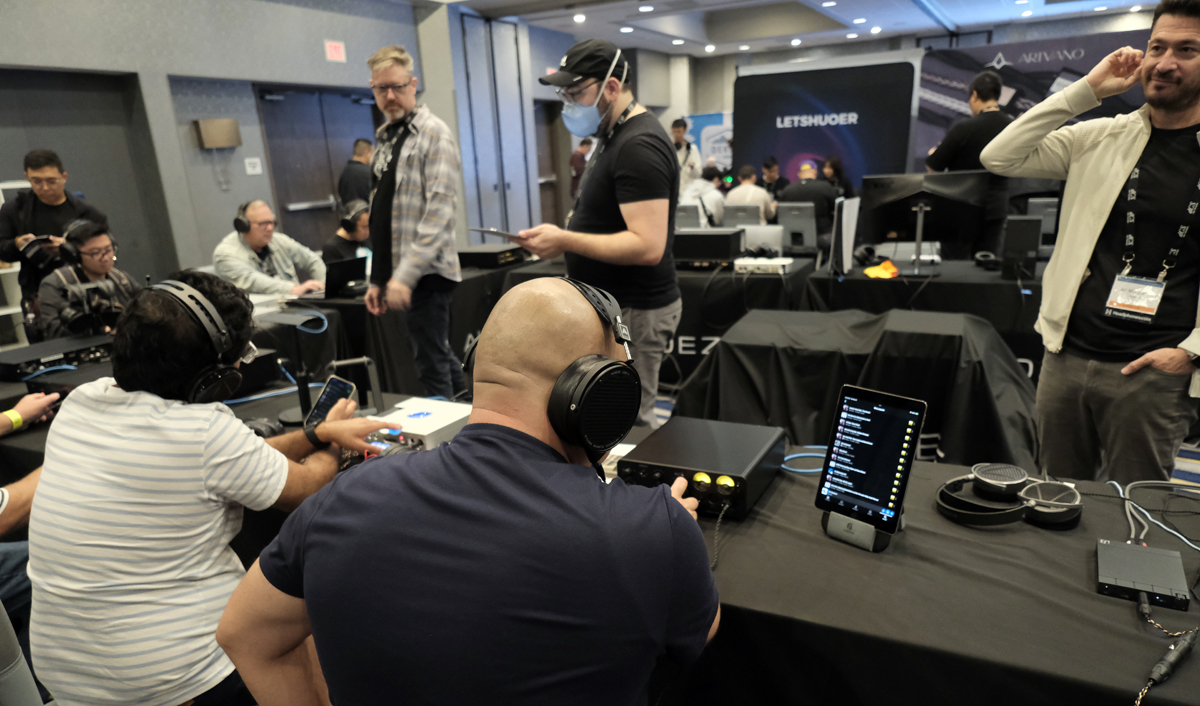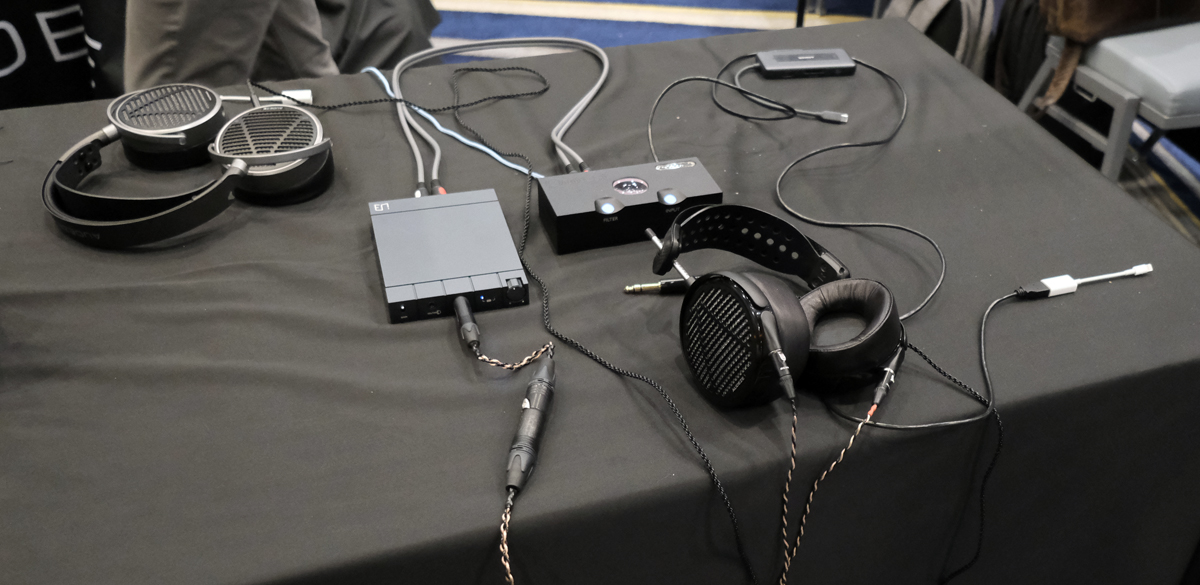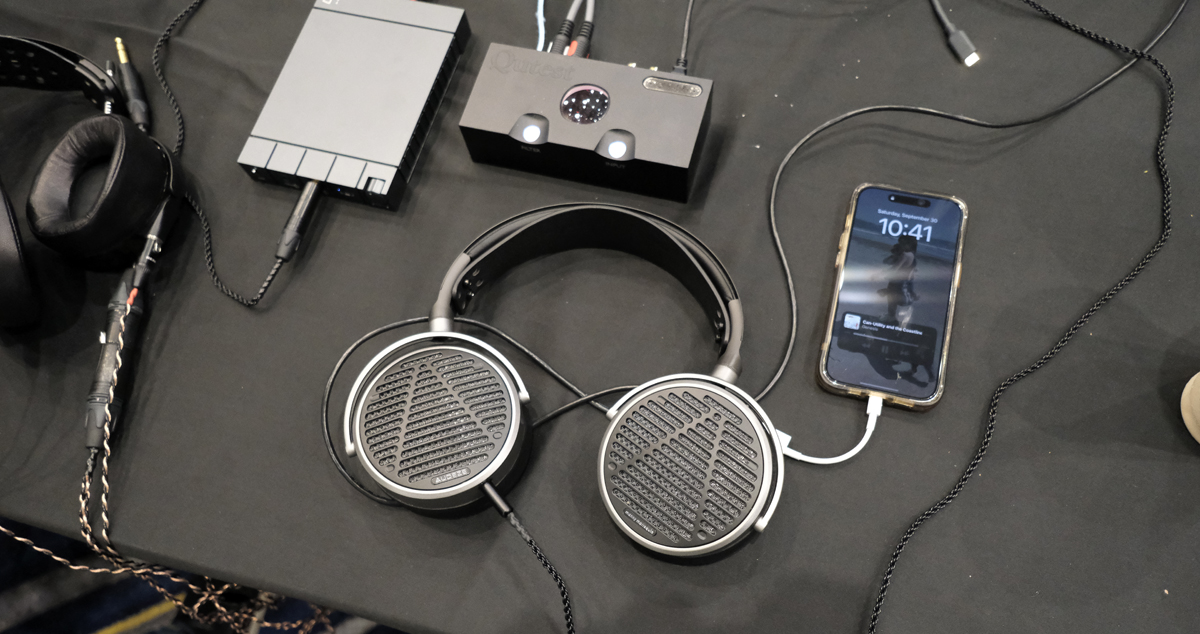 WARWICK ACOUSTICS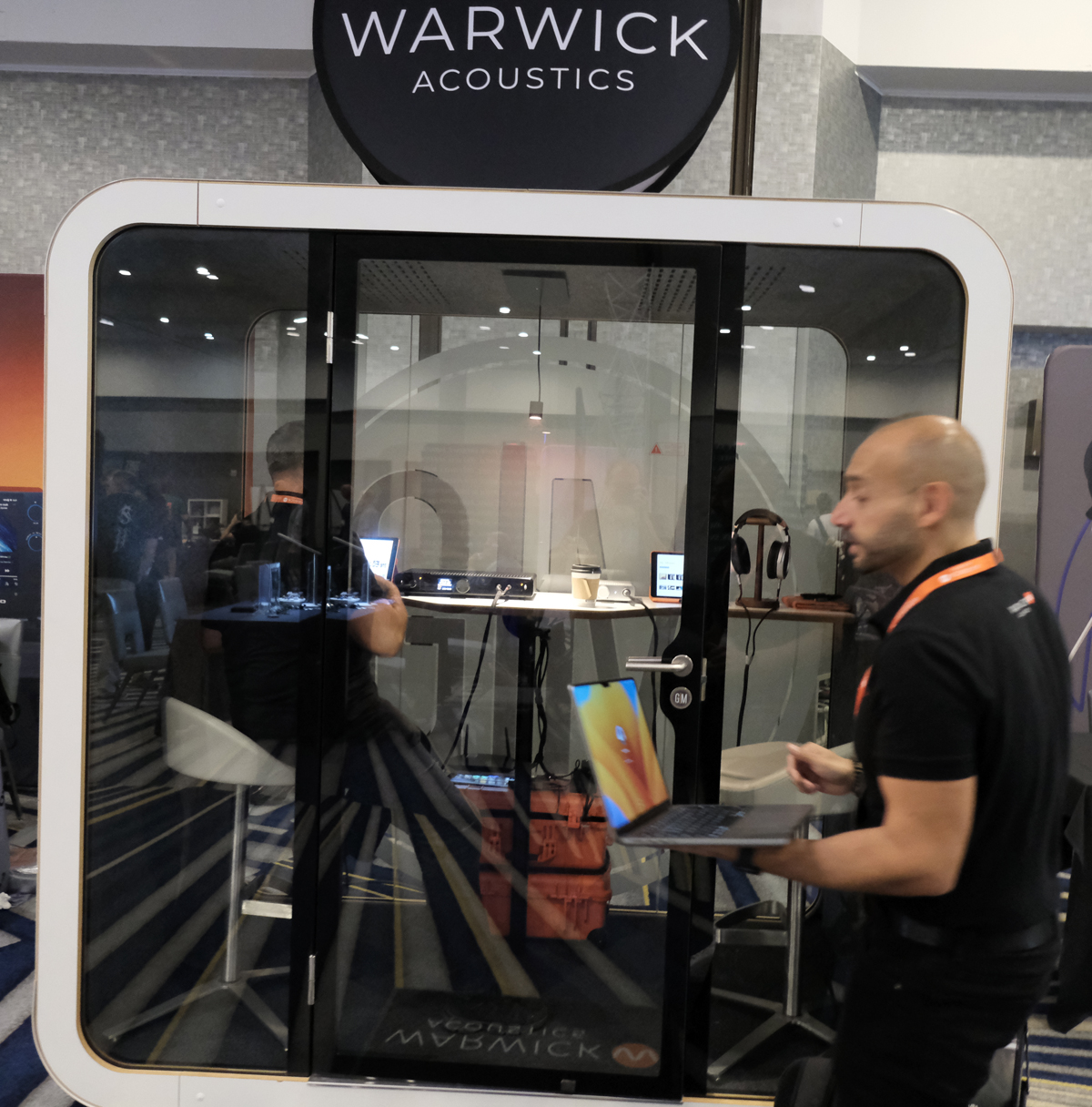 Warwick Acoustics was on hand with their isolation booth demonstrating one of the finest Personal Audio experiences available with their Warwick Acoustics Limited Edition Black APERIO Electrostatic Headphone System ($36,000) and their BRAVURA Electrostatic Headphone System (Silver: $5,995; Black: $6,795).
etymotic / WESTONE AUDIO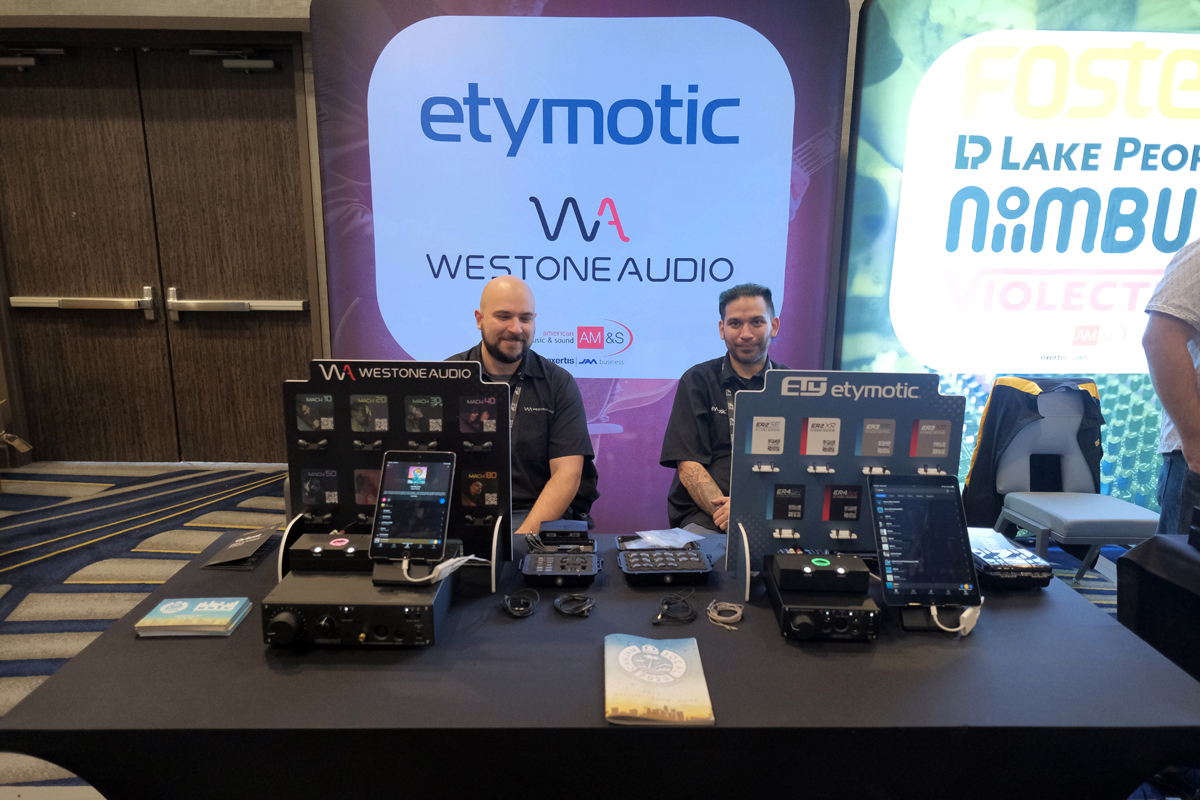 Westone Audio and etymotic were showing their full lines of IEMs including the Westone Audio MACH series that emulates their professional audio CIEMs in sonic characteristics which were reviewed by Headphone.Guru, HERE, HERE, and HERE. They were excited to show a pair of Westone Audio MACH 60 IEMs with iFi Go Pod True Wireless Receivers ($999 special bundle price).
On the etymotic side of things along with their full line of single BA studio IEMs was the etymotic EVO multi-driver IEM ($499) designed for the audiophile who wants that studio sound.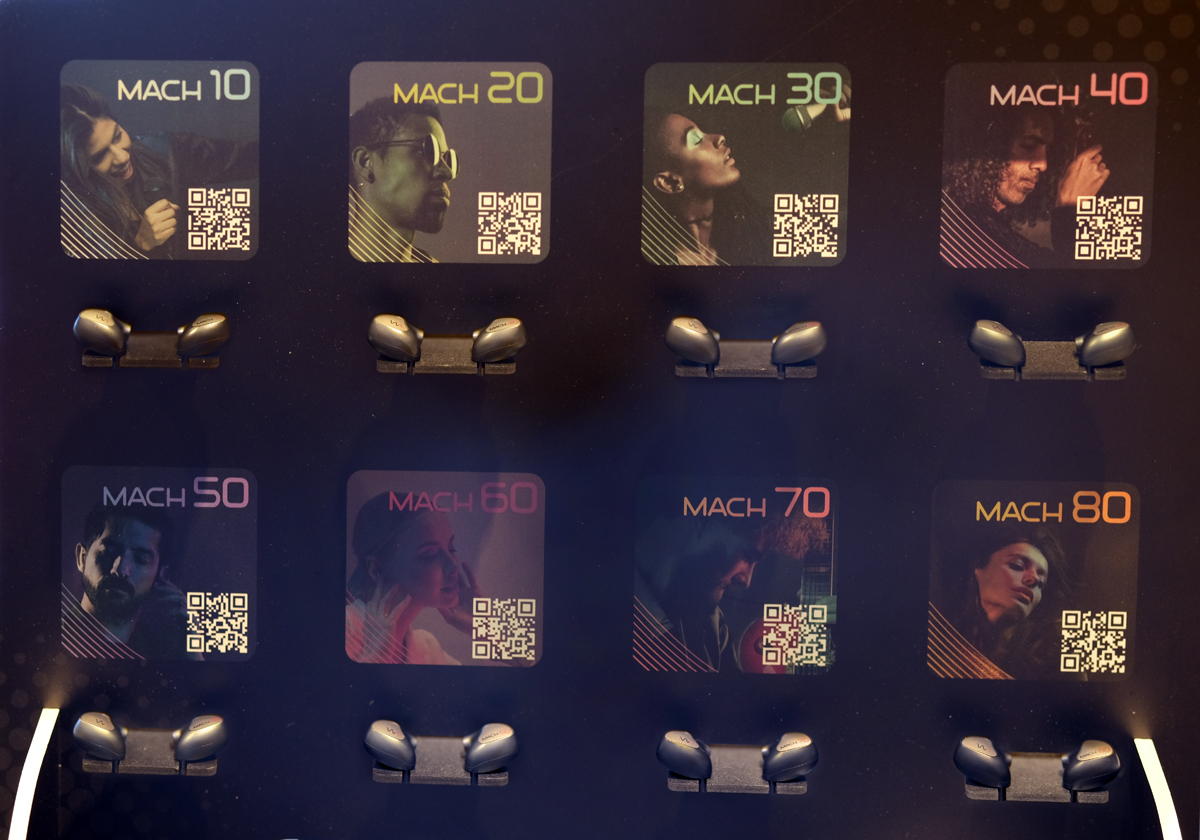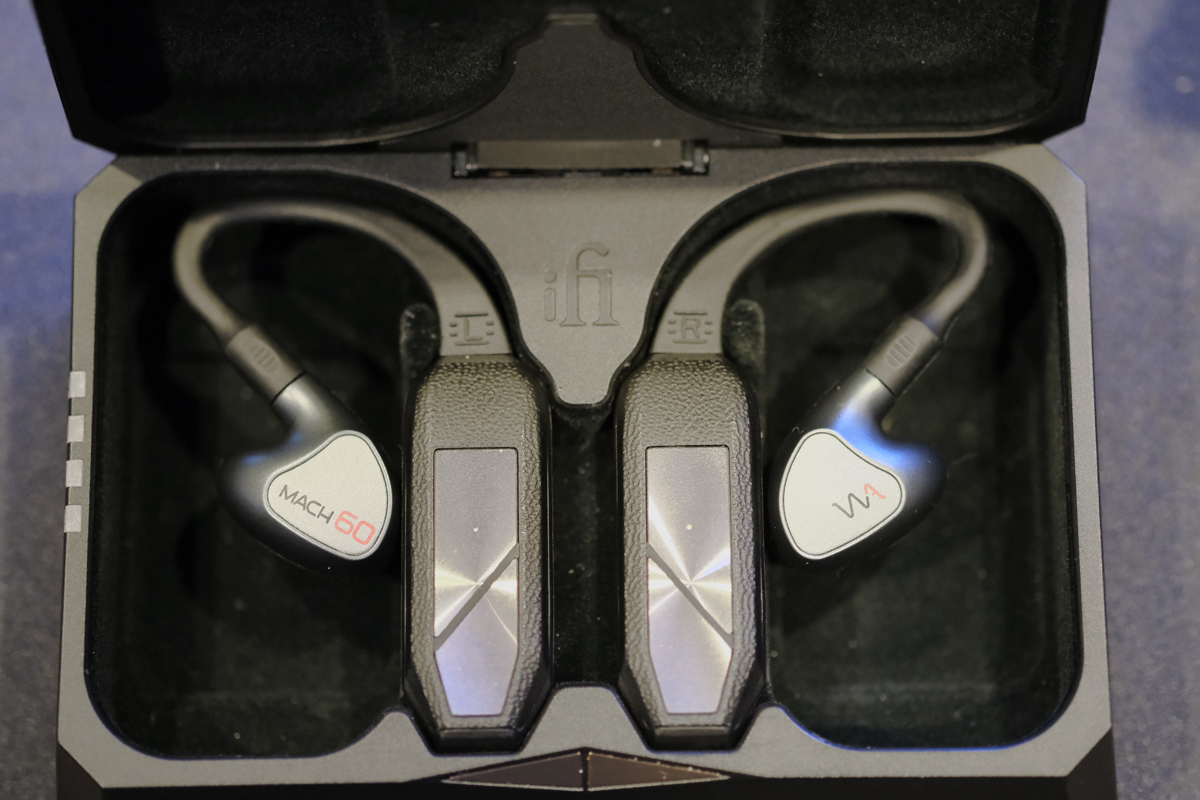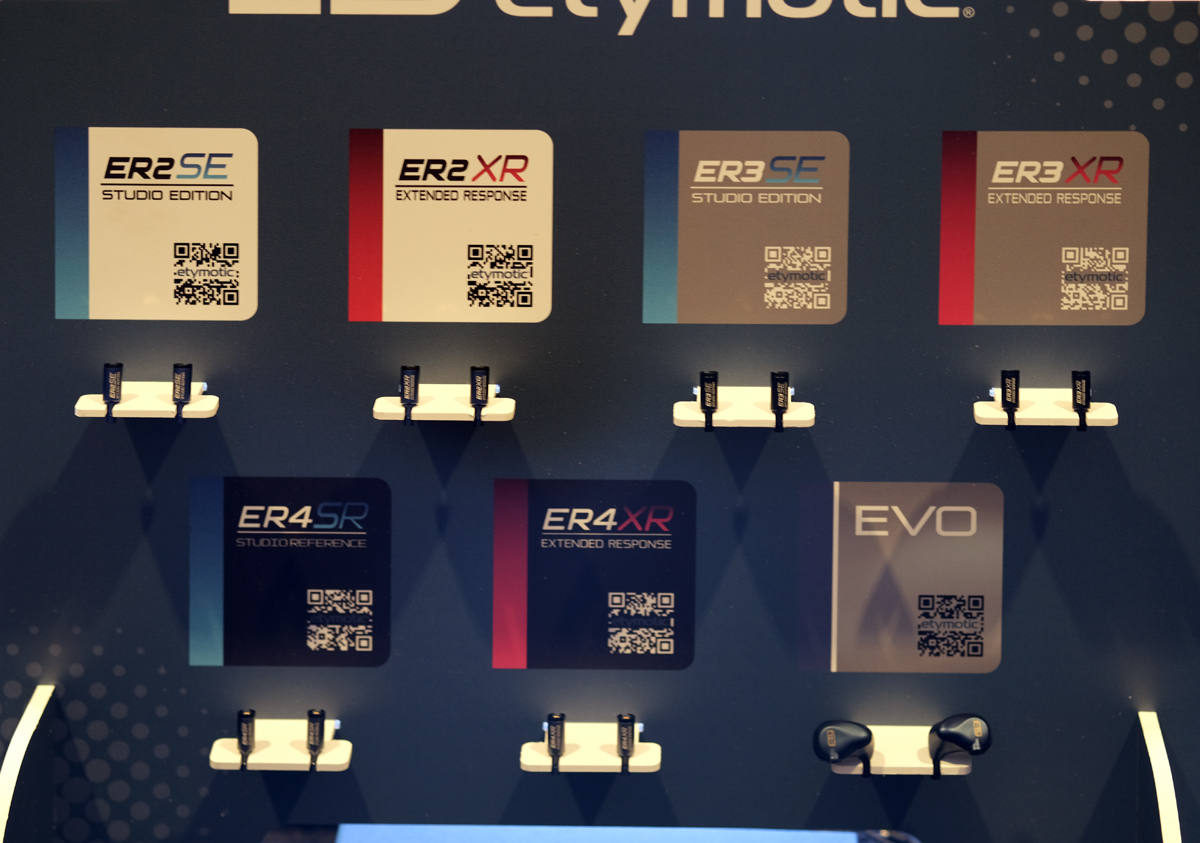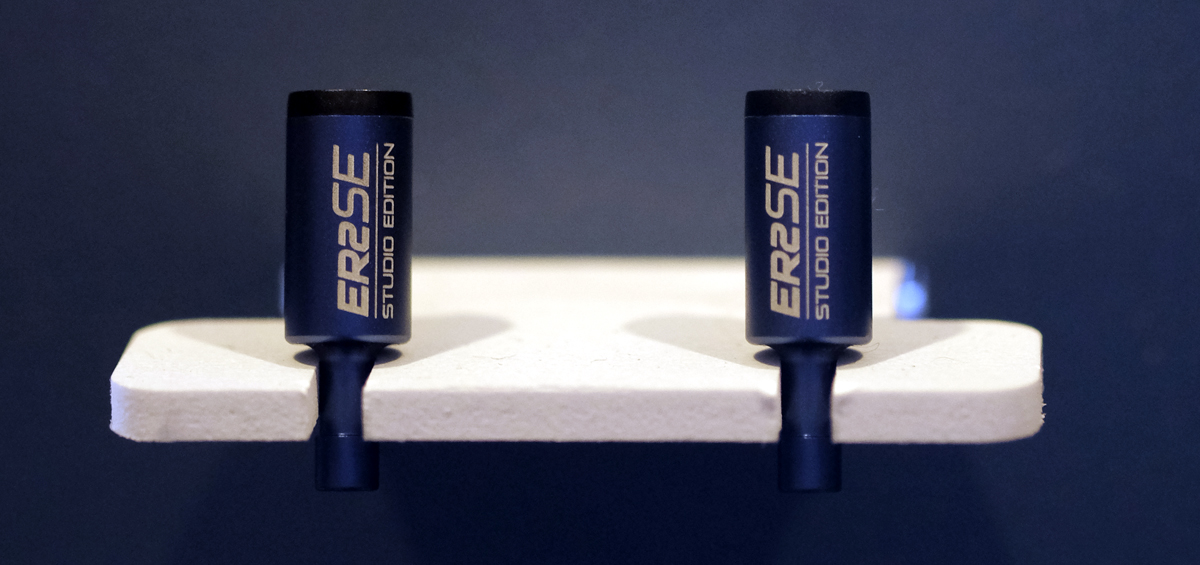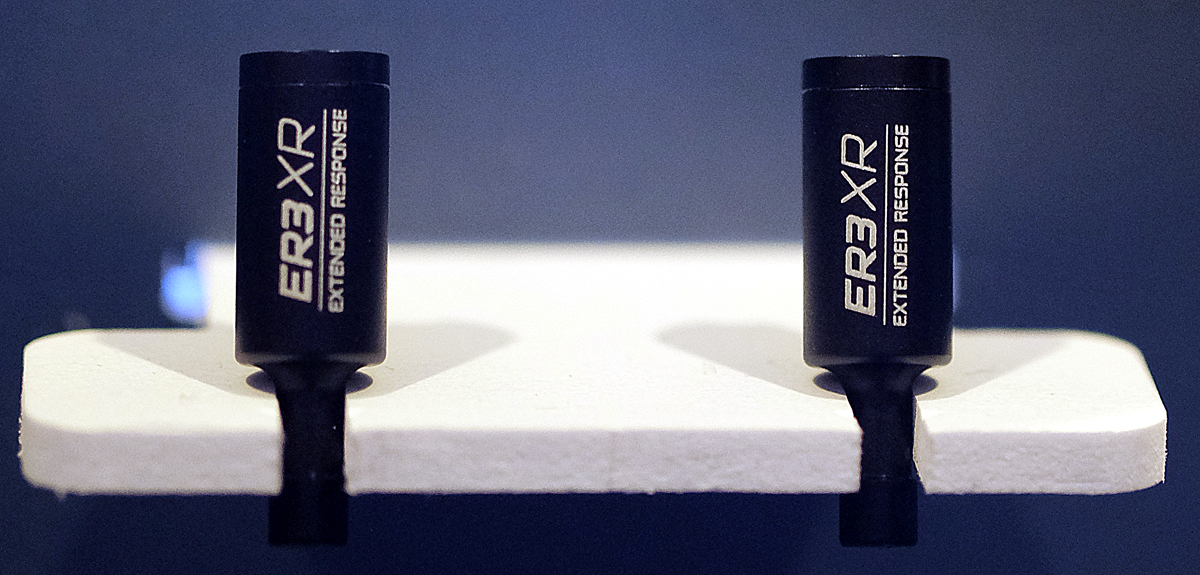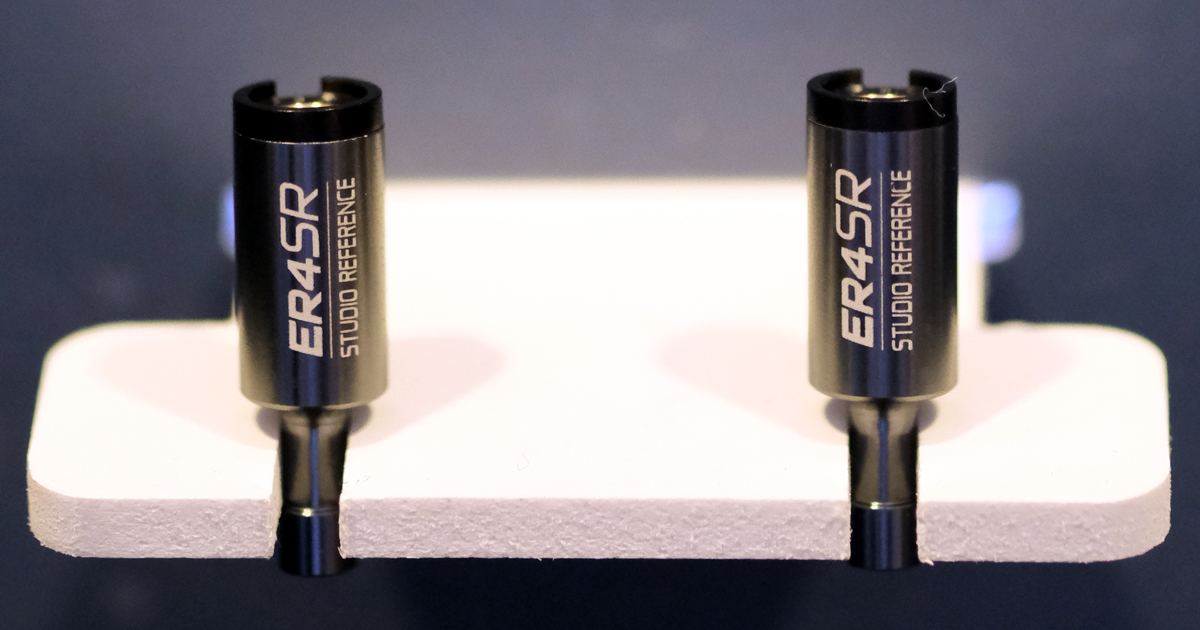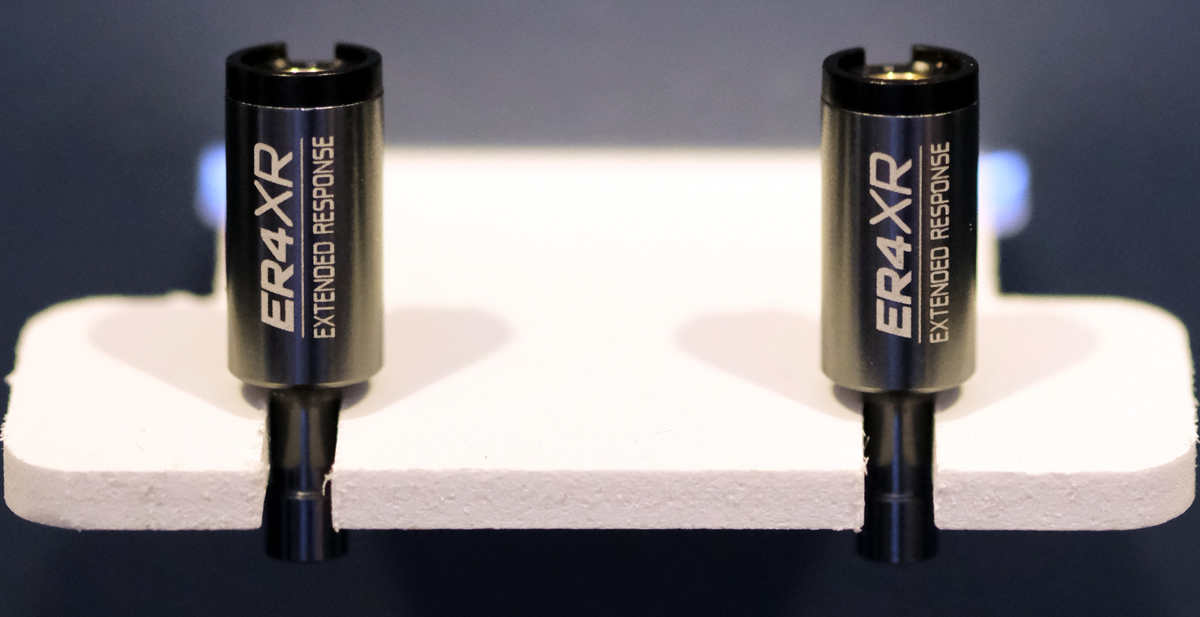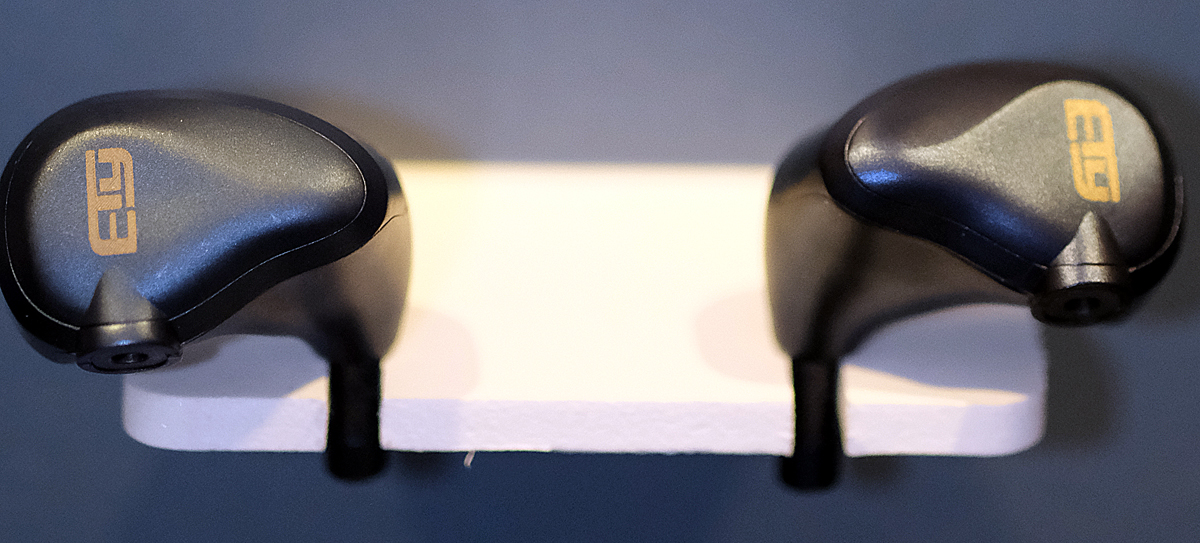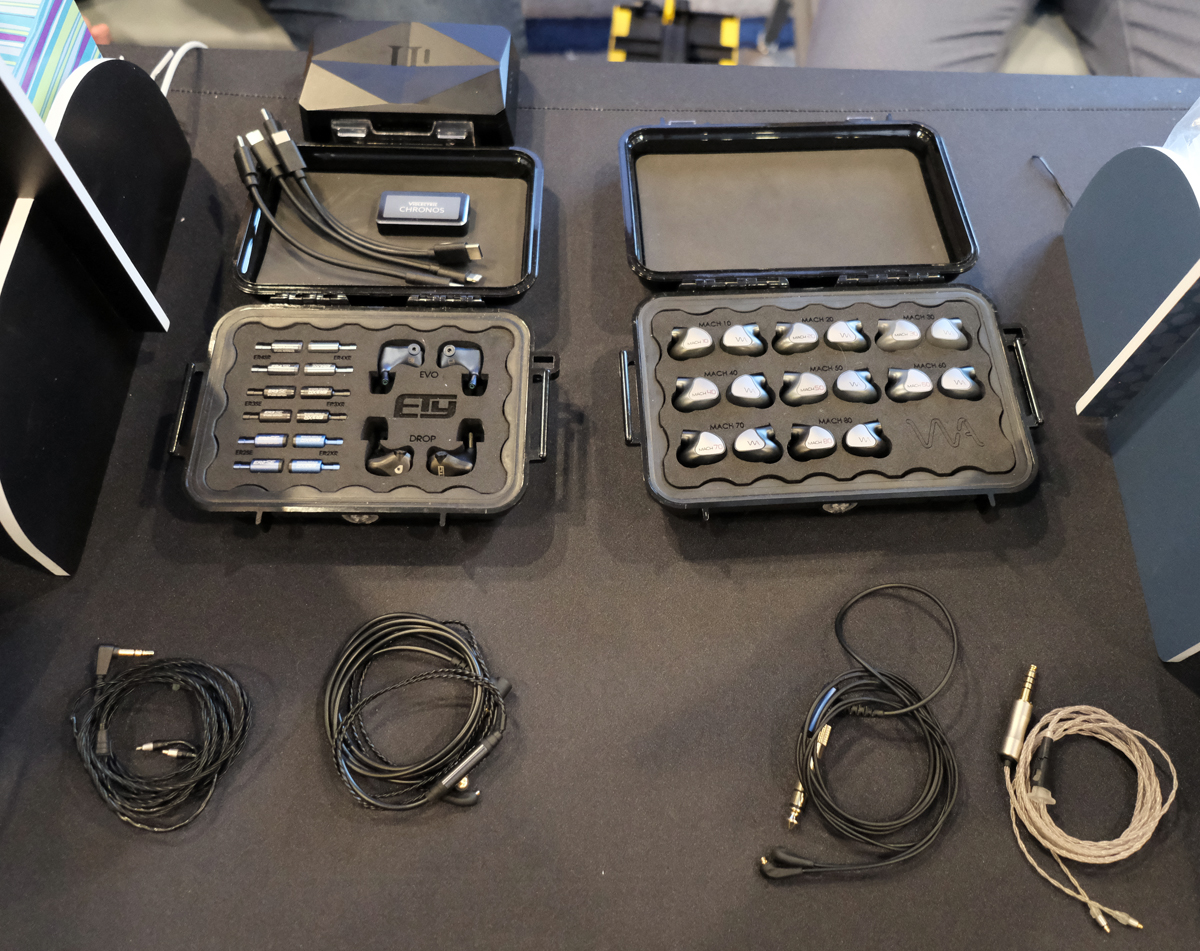 Questyle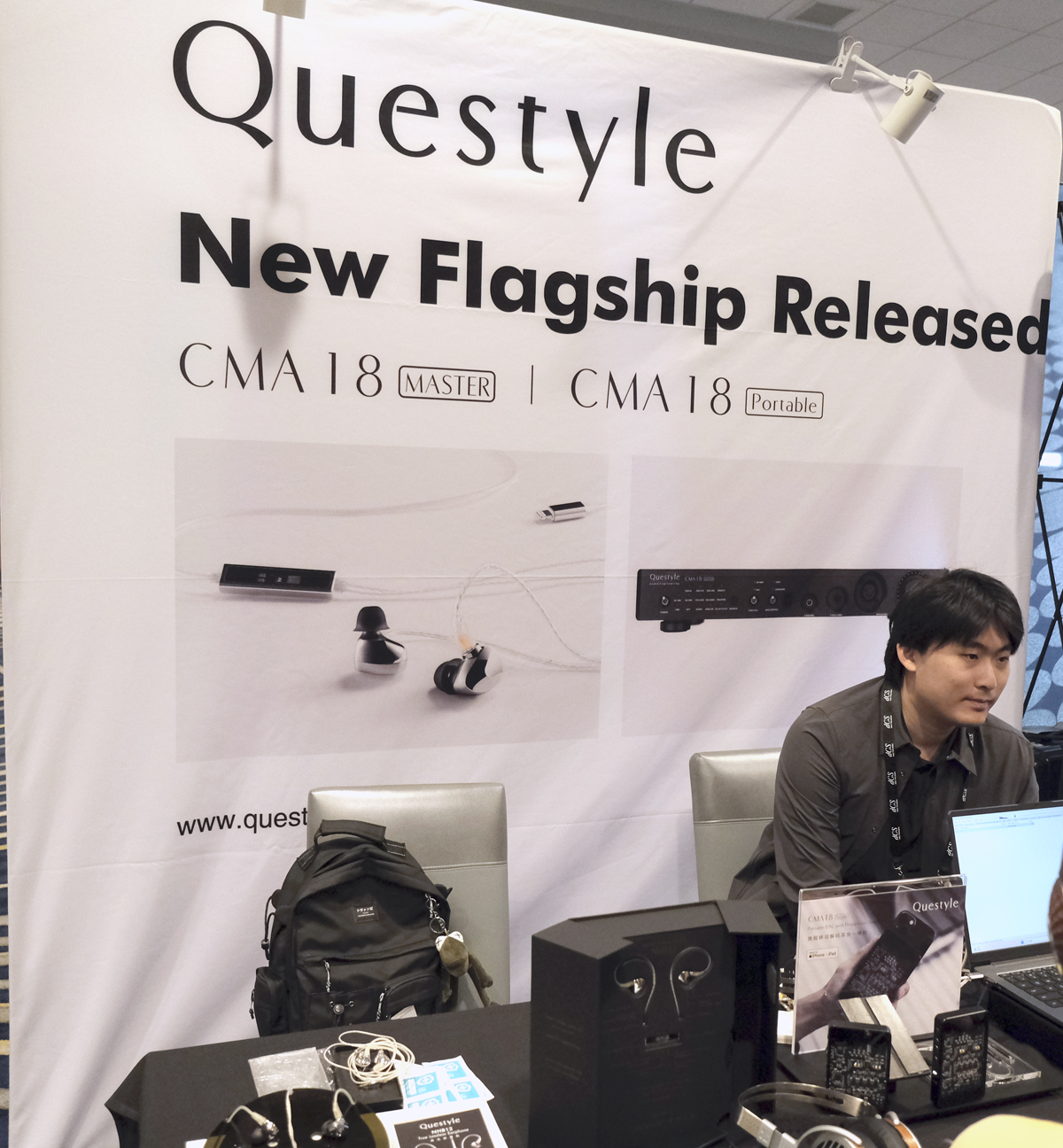 Questyle Audio is back with a vengeance showing their epic new flagship products, the Questyle Audio CMA 18 Master Current Mode Desktop DAC/Headphone Amplifier (TBA) and Questyle Audio CMA 18 P Portable DAC/Headphone Amplifier (TBA), along with their Questyle Audio NHB12 True Lossless Earphone ($299) which I reviewed recently.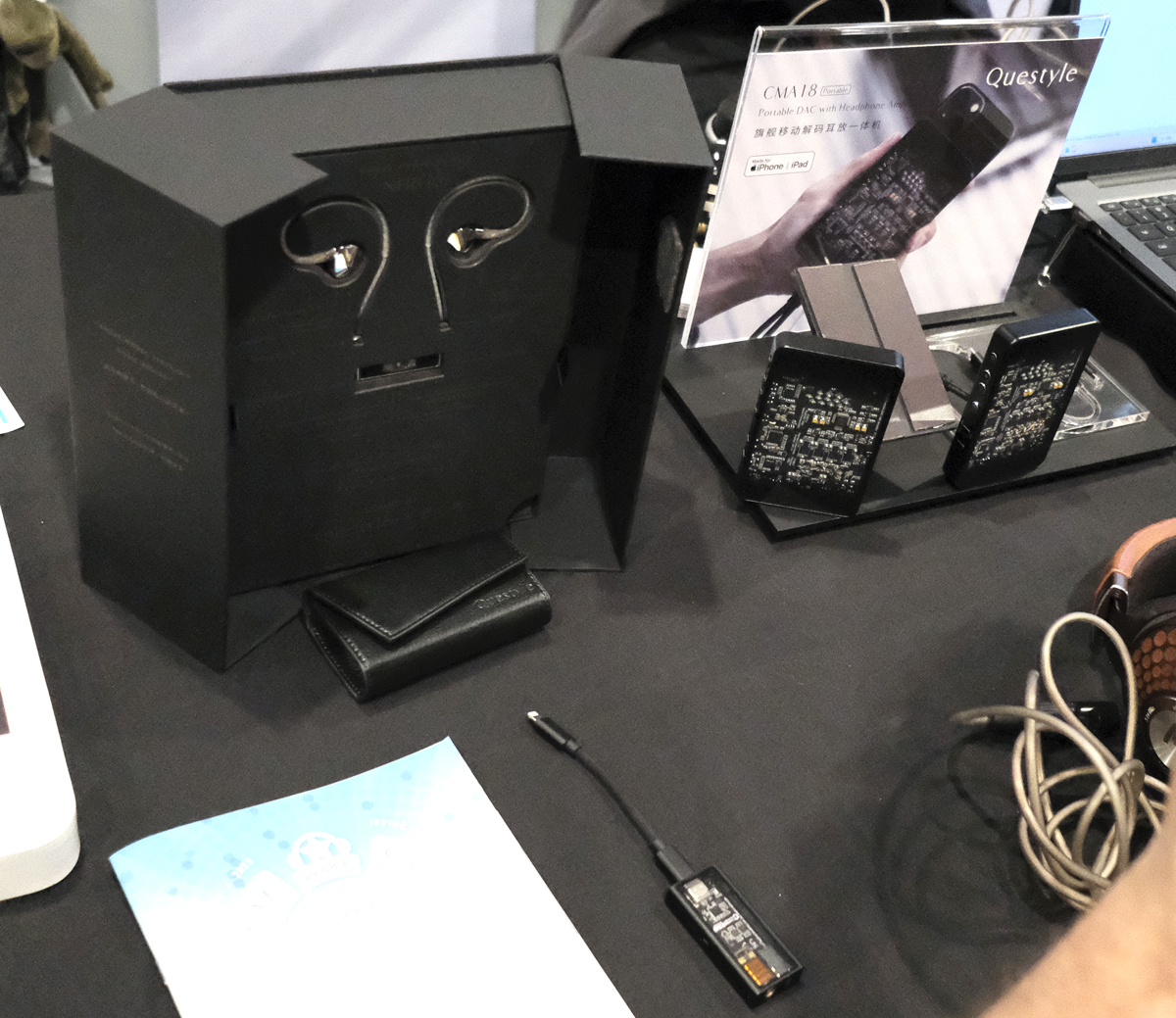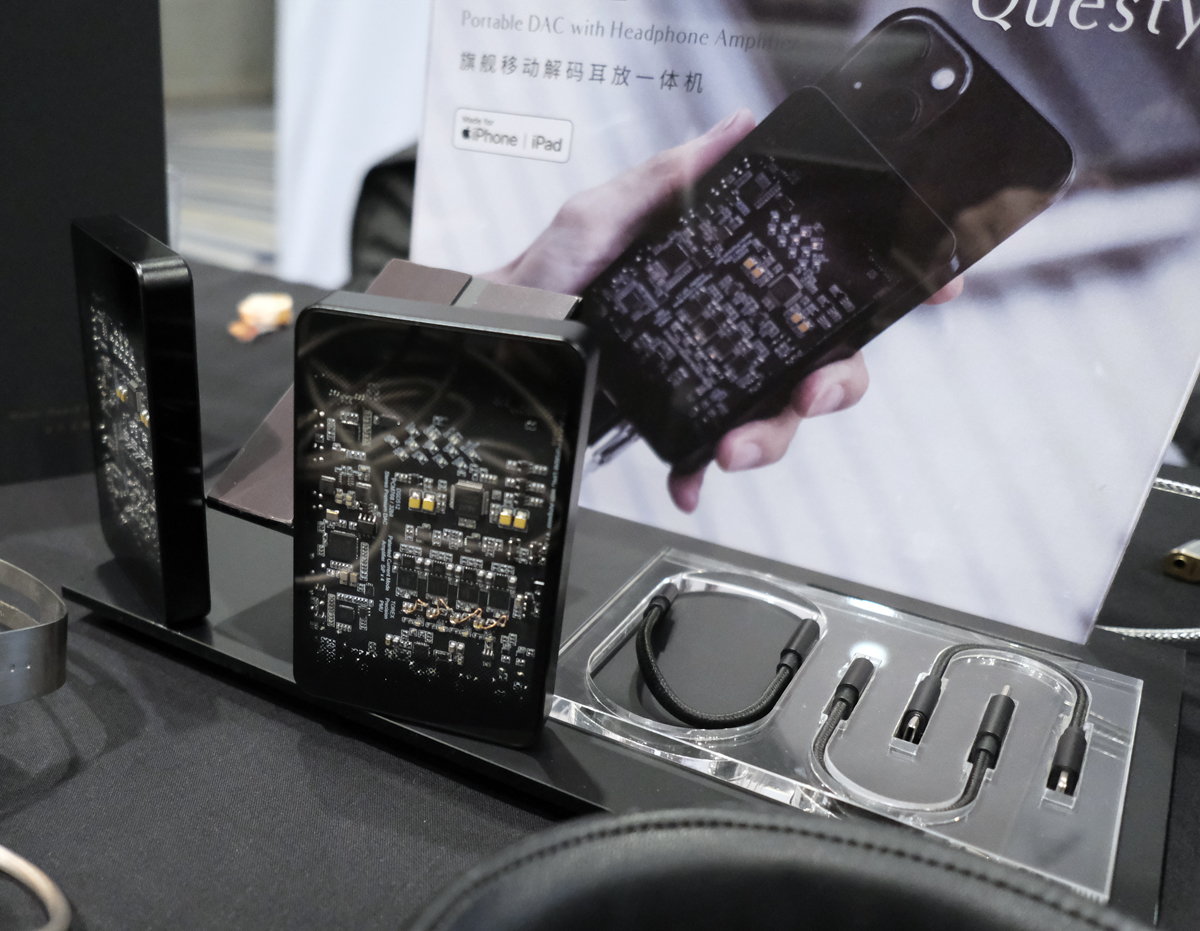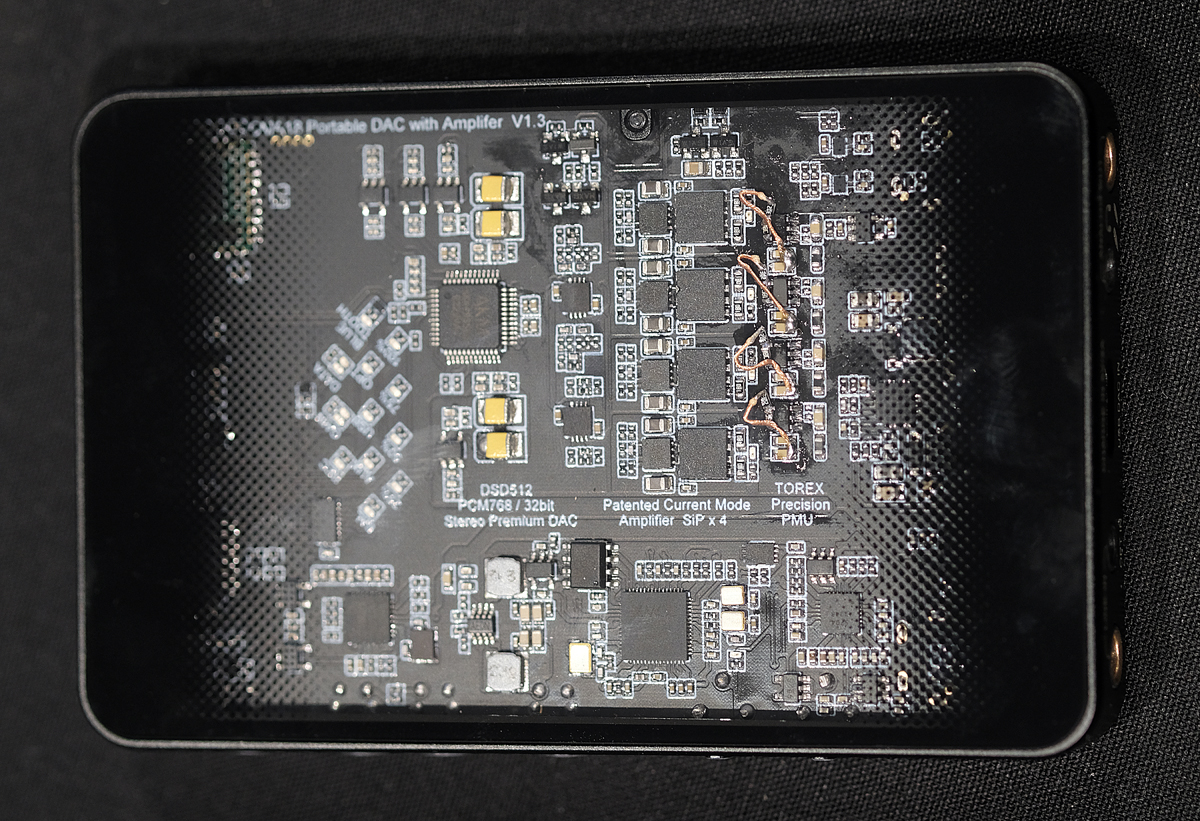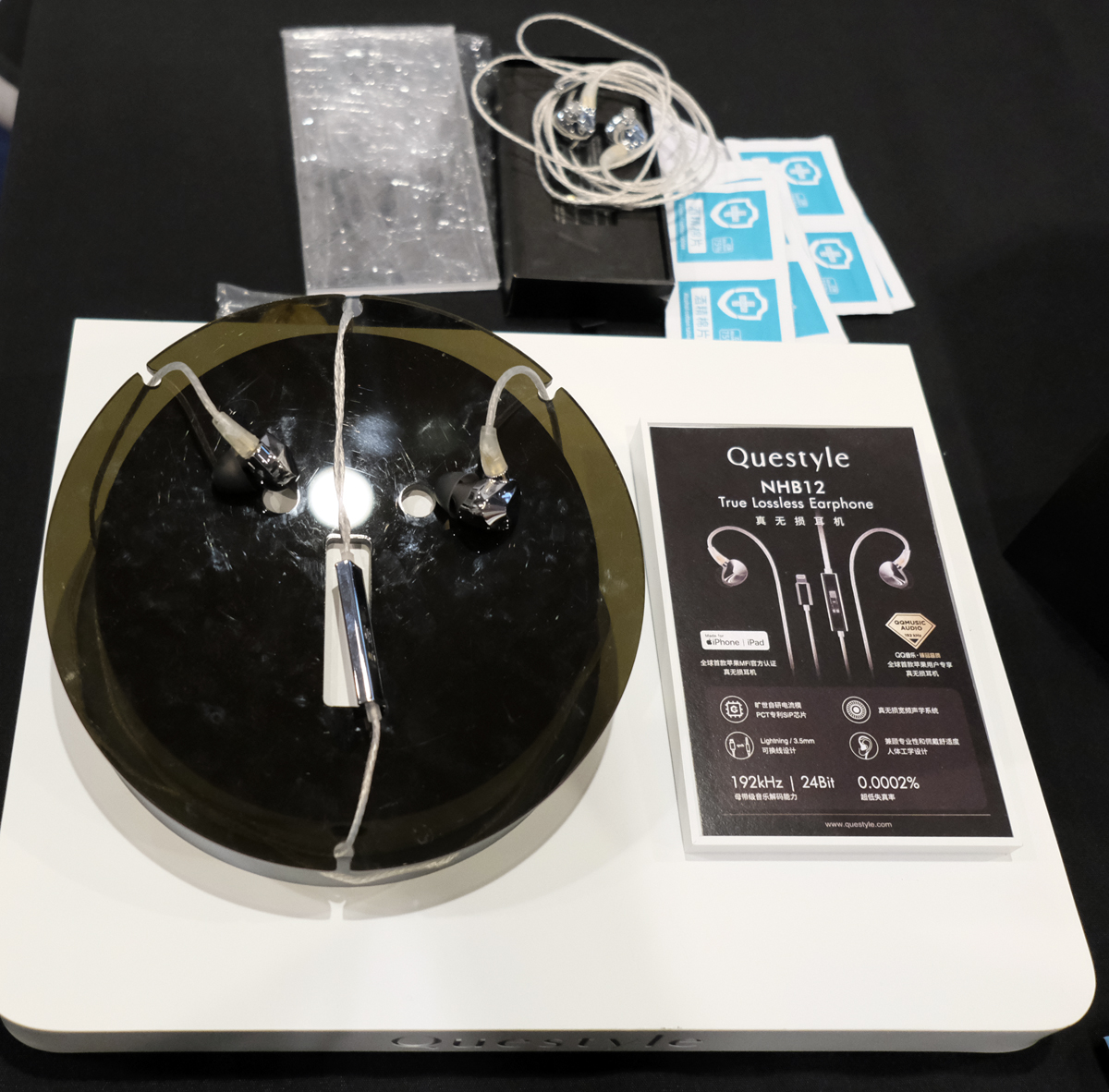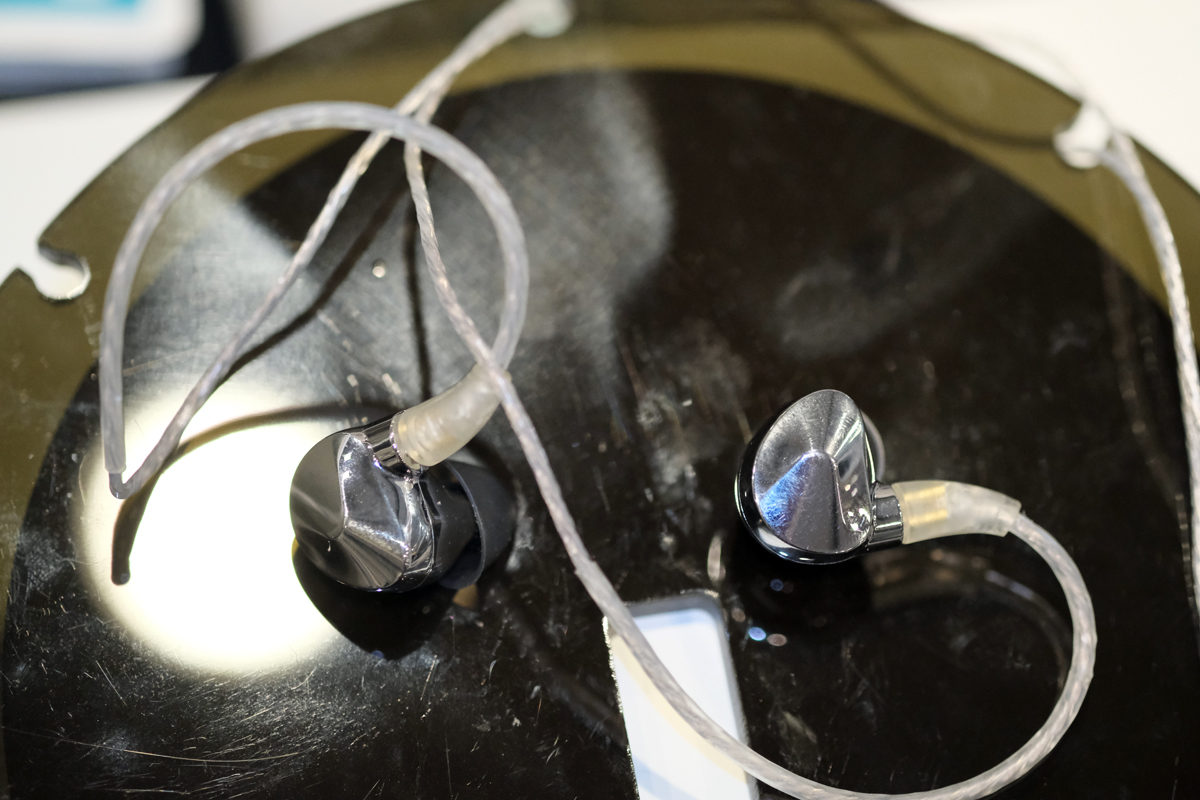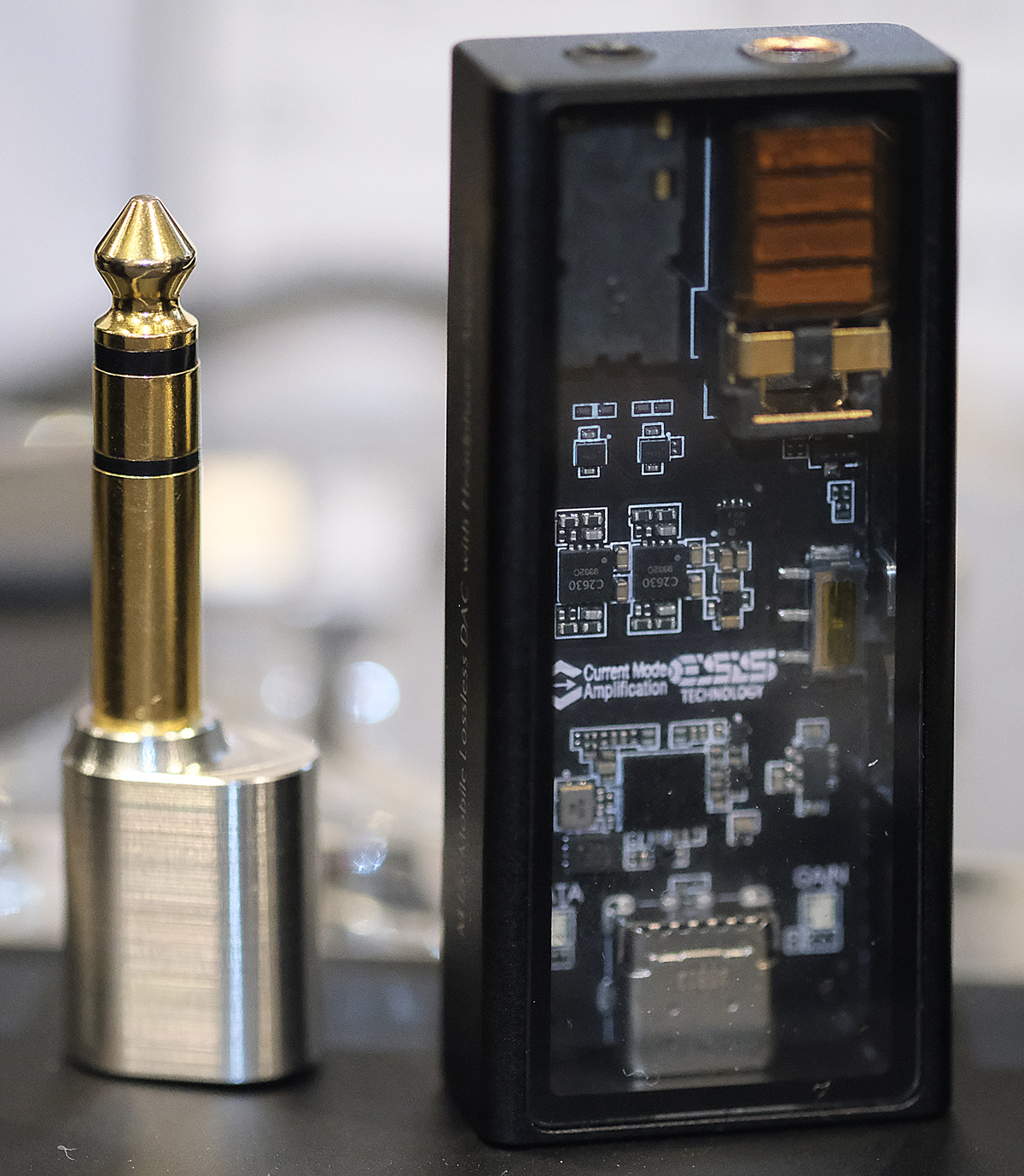 This concludes Part 1 of our comprehensive coverage of CanJam SoCal 2023 thanks to the generous sponsorship of Noble Audio https://nobleaudio.com/, stay tuned for Part 2.