Questyle has launched a new Flagship model, the Questyle CMA Fifteen. While at a quick glance it looks identical to the CMA Twelve, there are a lot of changes under the hood. Beginning with the amplifier, while it remains Questyle's patented Current Mode design, the single-ended output has increased from 900mW to an incredibly 1.5W @ 32Ω, the linearity deviation has been halved and the noise floor has been lowered by 8dB, and the THD has been more than halved. Also, Questyle has surrendered their proprietary 5G wireless for the more popular and accessible Bluetooth supporting LDAC up to 24-bit/96kHz. But the big change is in the DAC adopting the ESS ES9038PRO Sabre DAC which supports Current Mode output so that the CMA Fifteen is truly Current Mode throughout.
The Questyle CMA Fifteen:
Questyle's stated concept behind the CMA Fifteen is "Evolution never stops. We as humans have never stopped questing, and neither should a true flagship device." And as noted above Questyle has certainly embraced change in the CMA Fifteen. It has been fifteen years since Questyle introduced their Current Mode Amplifier Technology, hence the model designation CMA Fifteen. To quote Questyle, "At its core, Current Mode Amplification uses current, instead of voltage, to amplify audio signals. It is a state-of-the-art technology in audio amplification, leading to tremendous performance differences when compared to traditional audio amplifiers. As the "engine" of the audio system, Current Mode Amplification features a fully discrete and topological structure, and can achieve ultra-high sound performance that reproduces music so faithfully, it feels like you are in the original recording room. Using Current Mode Amplification technology, listeners can attain a much better listening experience, even when using consumer-grade headphones and speaker systems."
With the adoption of the Sabre DAC chip, the CMA Fifteen is now able to decode MQA, as well as, 32-bit/768kHz and DSD 512. Another new feature is the addition of a USB Type-C input which has priority over the USB Type-B input to eliminate "wire conversion loss".
What hasn't changed is Questyle's attention to detail which not only applies to using the best available components, but also to issues as basic as chassis construction. Again to quote the manufacturer, "Questyle believes that the greatest products are born from the smallest details. The CMA Fifteen continues the classic design concept and perfect manufacturing technology of its previous lines of products, while further improving on all the details. Resonance, for example, is always a detail that could easily be ignored in the design process. However, mechanical vibration does indeed affect audio signal processing and the resulting sound. To avoid this resonance, the CMA Fifteen chassis is formed from 10mm-thick aircraft-grade Aluminum 6063, with precise machining tolerances of ±0.02mm.
In designing the CMA Fifteen, we've also analyzed the layout balance before and after the machine is connected to cables, to ensure that any inherent resonance is minimized. The CMA Fifteen also has a complete output protection function: if the device fails for any reason or detects other abnormalities, it will automatically cut off the output to protect your headphones and stereo system."

As hinted above, the CMA Fifteen has the same elegant black chassis as the CMA Twelve, on the front panel you have starting on the left, the "Power" toggle switch, LED displays for Source, Format, and Sample Rate, the push button "Source" switch, the "Function" toggle switch (Headphone DAC/Amp vs. straight DAC), the "Bias Control" toggle switch (High/Low), the 4.4mm TRRRS balanced output, the ¼" TRS single-ended output, the 4-pin XLR balanced output and the volume control. On the back panel, you will find the USB Type-B input above the "Optical" S/PDIF input, the USB Type-C input above the Coax "S/PDIF" input, the single-ended Analog inputs (RCA), the "Studio 20dBu/Standard 14dBu" switch (for Analog outputs), the "Fix(ed)" vs. "Adj(ustable)" Analog output switch, the XLR and RCA Analog outputs, the Bluetooth "Pairing" button, the Bluetooth module, the voltage switch (110v/220v), and the power receptacle.
The four gain switches ("High"/"Low", Note: all four must be set the same or the four amplifiers won't match and performance will be reduced) are found on the bottom of the chassis.
Note: though it is not covered in their documentation the "Bias Control" sets the level at which the amplifier switches from Class-A to Class-B, "High" will give better sound quality but will run hotter and less efficiently.
Living with the Questyle CMA Fifteen:
I burned in the Questyle CMA Fifteen using my FiiO M11 DAP as source via LDAC Bluetooth running my usual Qobuz burn-in Playlists through the Focal Clear Mg Headphones (Review Pending). I actually made my first listening tests using my Noble Zephyr IEMs in "High" gain mode via the 4.4mm balanced output for my upcoming review of the Core Power Technologies AV Equi=Core 1000 balanced line conditioner to reach the noise floor so I could properly evaluate the effects of the line conditioner. Though not a fair test for a headphone amplifier, it did as I expected reveal a very clean power supply in the CMA Fifteen with a very deep noise floor.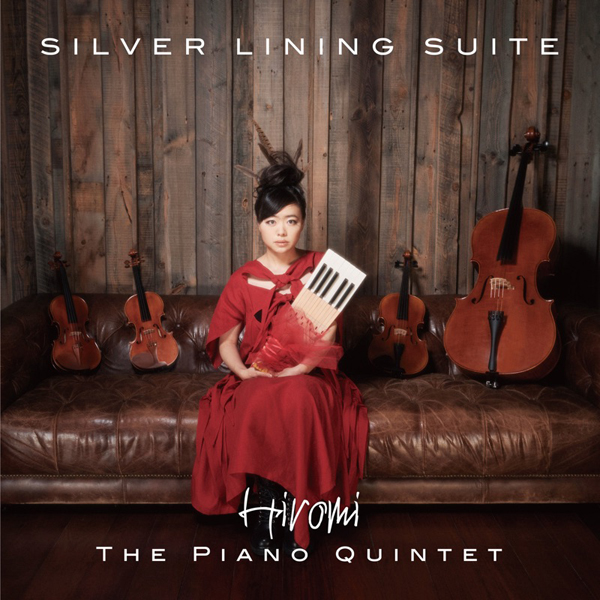 For my serious listening tests, I began with my HiFiMan HE6se Headphones and Qobuz via USB Type-B using a Cardas Clear USB cable and a Cardas Iridium Power Cable supplied by the above-mentioned Equi=Core 1000. I set the gain switches to "Low" and the "Bias Control" to "High" and cued up "Silver Lining Suite" (24-bit/192kHz – Qobuz) by Hiromi The Piano Quintet an amazing find from my last month's music review for our sister magazine HiFiAudio.Guru. Having already heard the Questyle M12 I was expecting the most musical application of the Sabre DAC I had experienced to date, but I was not prepared for how good it sounded. The HE6se is not only extremely hard to drive, they are not at all forgiving of bright edgy DACs, they are what is charitably called revealing, yet listening to the CMA Fifteen, they could have just as easily been my trusty Dan Clark Audio ETHER2s. Hiromi's piano was detailed and dynamic, with a rich robust timbre, in a huge open dead silent studio, with an excellent sense of space in a three-dimensional soundstage. The violins and viola were up front with the cello slightly behind on a plane with the piano all presenting a rarely found musicality and a very natural tonality. As to power, though I was using the balanced output, I was in low gain and at less than ¾ attenuation I was able to achieve live in-studio volumes.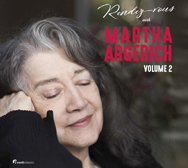 Moving from Jazz to Classical I picked another piano piece this one from "Rendez-Vous With Martha Argerich, Vol. 2" (24-bit/96kHz – Qobuz), to wit, Johann Sebastian Bach's "Concerto for Four Harpsichords and Strings in A Minor, BWV. 1065". Despite the name, this was performed on piano or more precisely four pianos, which you could clearly hear each instrument marked out in its specific place with the orchestra behind and mostly to the right with the cellos on the left in an expansive hall. Once again dynamics and musicality were the themes of the day.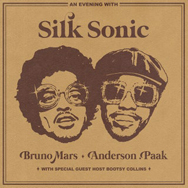 Plugging in the Focal Clear Mg Headphones, turning the volume way down, and selecting "An Evening With Silk Sonic",  even in low gain setting the attenuator to 9:30 gave me front row levels from these dynamic headphones. The bass was tight and heavy in a huge auditorium with the full orchestra reflecting off the rafters in a wall of sound.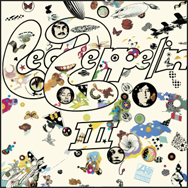 To test the single-ended output I selected my Dan Clark Audio ETHER2 Headphones and tried the USB Type-C input to see if there was a difference. Pulling up "Gallows Pole" by Led Zeppelin ("Led Zeppelin III" – 24-bit/96kHz) I needed to turn the volume up to about 1 o'clock and was treated to an immense soundstage reminding me why I chose this track for my regular test list for its amazing production quality, with extreme dynamic range, plethora of instruments and vocals, including, mandolin, banjo, violin, multiple acoustic guitars, electric guitar, bass, and drums, and large soundstage. Once again it was an in-room performance with each instrument discernible in the cacophony.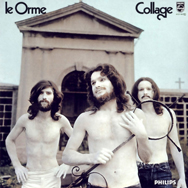 Returning to my Noble Zephyrs this time with the gain set to "Low" though still via balanced, as that is the cable they are currently fitted with, I tested out the Bluetooth via my Moto G Power phone choosing Le Orme's "Collage" on Qobuz (24-bit/96kHz – Qobuz). Though not dead silent when paused, there is a slight tone in the right channel when paused though this appears to be an aspect of Bluetooth as it doesn't appear with other inputs, with music playing it was spectacular and indeed indicated a 96kHz signal had been received.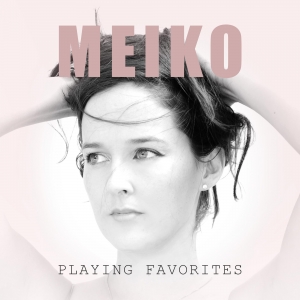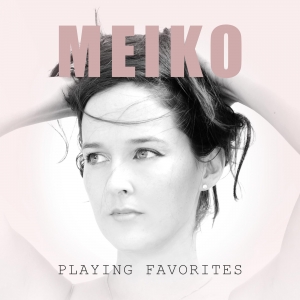 As a final test, I connected my FiiO M11 via USB Type-C to run an MQA file, Meiko's cover of "Come Undone" (16-bit/44.1 PCM, 24-bit/176.4kHz MQA – "Playing Favorites") driving my Noble Katanas single-ended. MQA was clearly indicated as well as 176.4kHz. In this case, the noise floor was amazing, I had to increase the volume a full quarter beyond max listening levels to pick up any gain noise. Otherwise, the performance was as previously observed, a huge soundstage, flat neutral tonal balance, laser tight imaging, and earsplitting dynamic range with abyssal noise floor only broken by the baseline hiss of the audiophile recording itself, and as with everything I threw at it incredibly musical.
Conclusions on the Questyle CMA Fifteen:
With the Questyle CMA Fifteen, the Sabre DAC finally comes into its own. Questyle has long made one of the better-sounding solid-state amplifiers combining the musicality of a tube amp with the raw power and bass control of a solid-state and a linear bandwidth that puts most amplifiers to shame. As more and more manufacturers dive into the Current Mode Amplification, Questyle remains at the head of the pack with a fifteen-year head start. An incredible value in the price range, the CMA Fifteen has well earned its status as flagship offering exceptional musicality, soundstage, imaging, dynamic range, and raw power, able to drive well headphones that leave higher Wattage amplifiers wanting because current is to Wattage, what torque is to horsepower.
Do yourself a favor and take a listen to the Questyle CMA Fifteen with your favorite headphones when the opportunity arises. Hearty recommendation.
Manufacturer's Website: https://www.questyle.com/language/en/home/
Price: $2,499
Technical Specifications:
Note: Audio specs are based on the test result from Audio Precision AP2722 in Questyle lab, not the theoretical values or the theoretical values of DAC chip.
AC Input: 100-120V / 220-230V (switchable)
Power Consuming: <30W
Size: 330*200*55mm (Jacks are not included.)
Digital Input:
USB x 2 (Including a high-priority USB Type-C interface and a USB Type-B interface.)
PCM: 44.1khz-768kHz/32bit
DSD: Native DSD 512; DOP DSD 256
MQA: Full / Core decoder
USB input supports UAC 2.0. It supports Win XP, Vista, Win7, Win8, Win10, Linux, MAC OS and other operating systems. It also can be connected to smartphones supporting OTG audio output.
Note: Windows system under Win10 will need to install the ASIO driver developed by Questyle. Win10 system supports DOP DSD 256 without installing the driver, and supports Native DSD 512 with the driver installed.
Optical Input x 1: PCM: 44.1kHz~192kHz/24bit
Coaxial Input x 1: PCM: 44.1kHz~192kHz/24bit
Bluetooth Input x 1: SBC, AAC, LDAC (At the highest level of 96kHz/24bit, 990kps/909kps)
Analog Input: RCA x 1, 2Vrms standard level
Headphone Amplifier Output Interface:
6.35mm standard headphone jack x1
4-PIN balanced headphone jack x1
4.4mm balanced headphone jack x1
Note: You can set High/Standard bias through the BIAS switch on the front panel of the headphone amplifier, and set Standard/Low gain through the four Gain switches on the bottom of the headphone amplifier.
Pre-Amp Output Interface:
XLR x 1
RCA x 1
Note: The output level can be set by Standard/Studio switch and volume can be controlled by ADJ/FIX switch on the rear panel.
Pre-Amp Output Specs
Max Analog Output Amplitude:
RCA: 2V (Standard), Studio mode output up to14dBu
XLR: 4V (Standard), Studio mode output up to 20dBu
THD+N:
RCA: 0.0004%
XLR: 0.0003%
Frequency Response: ±0.2dB (DC-22kHz)@48kHz/24bit)
SNR:
RCA: >116dB
XLR: >119dB
Headphone Amplifier Output Specs
Max Output Power:
6.35mm: 188mW @ 300Ω 1.5W @ 32Ω
4.4mm balanced / XLR 4-PIN balanced: 765mW @ 300Ω 2W @ 32Ω
THD+N:
<0.0003% @300Ω
<0.001%@32Ω
Frequency Response: ±0.2dB (DC-22kHz)@44.1kHz/24bit
SNR:
6.35mm: >117dB
4.4mm balanced / XLR 4-PIN balanced: >120dB