Questyle has a long history of leading the pack in engineering and design as well as sound quality. Their revolutionary patented approach to Current Mode Amplification has become so ubiquitous with sound quality that even ESS now offers Current Mode output from their DAC chips, which every manufacturer that I've talked to says is far superior to the voltage mode output. The introduction of the Questyle M12 heralded Questyle's launch into the in-line USB DAC/Amp market with a product that while clearly better sounding than the competition lacked the power to properly drive over-the-ear headphones. Well, Questyle listened to their fans and have answered with the Questyle M15 In-line DAC/Amp.
The Questyle M15 In-line USB DAC/Amp: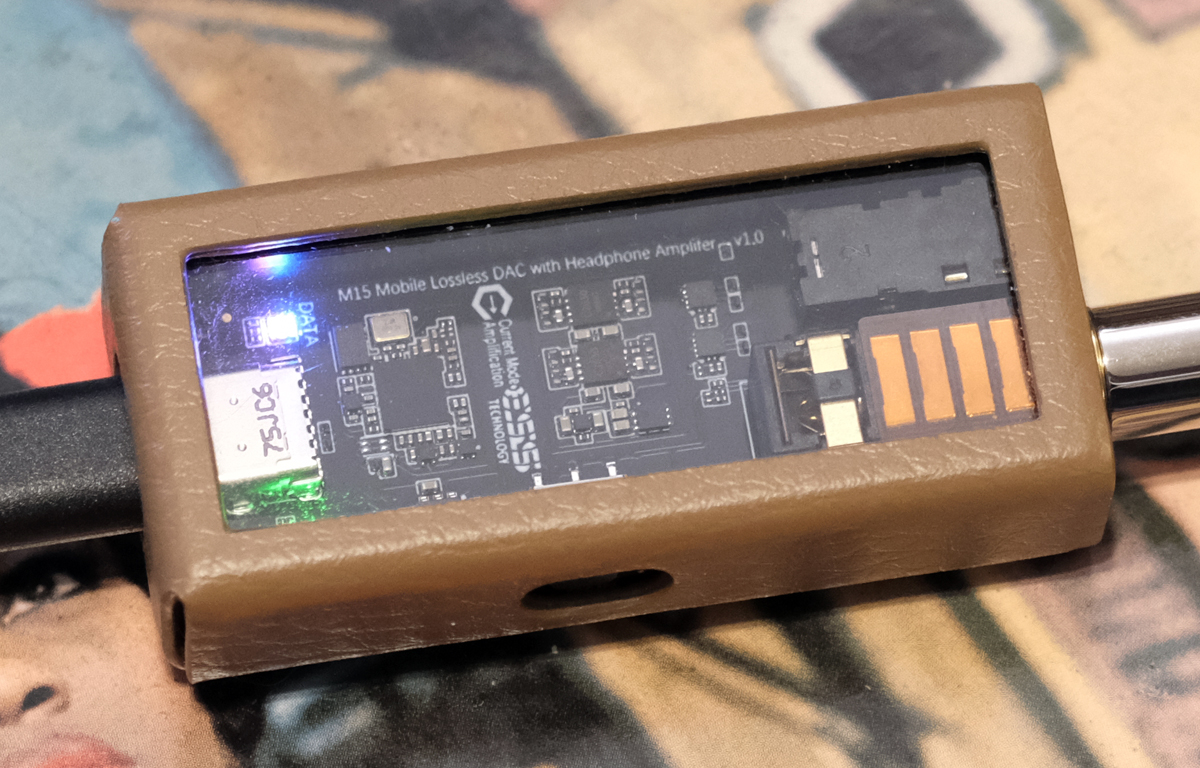 The Questyle M15 is simply the M12 squared, in other words, the M15 contains two of Questyle's patented CMA (Current Mode Amplification) SiP modules, for a total of four CMA amp engines. This bridge amp design potentially quadruples power output (doubled once for the extra pair of amplifiers and double again for the halving of the impedance seen by each amplifier) while Current Mode amplification has a naturally low impedance, affording the M15 a bandwidth up to 1MHz with distortion as low as 0.0003%. On top of that Questyle's Current Mode Amplifiers are characterized by their small footprint, low voltage operation, and minimal power consumption meaning they won't put a heavy draw on battery life. Like the M12 the M15 uses the ESS ES9281AC which offers a Current Mode output making it the ideal match for Questyle's Current Mode amplifiers. This also means that the Questyle M15 can decode up to 32-bit/384kHz PCM, DSD256, and MQA.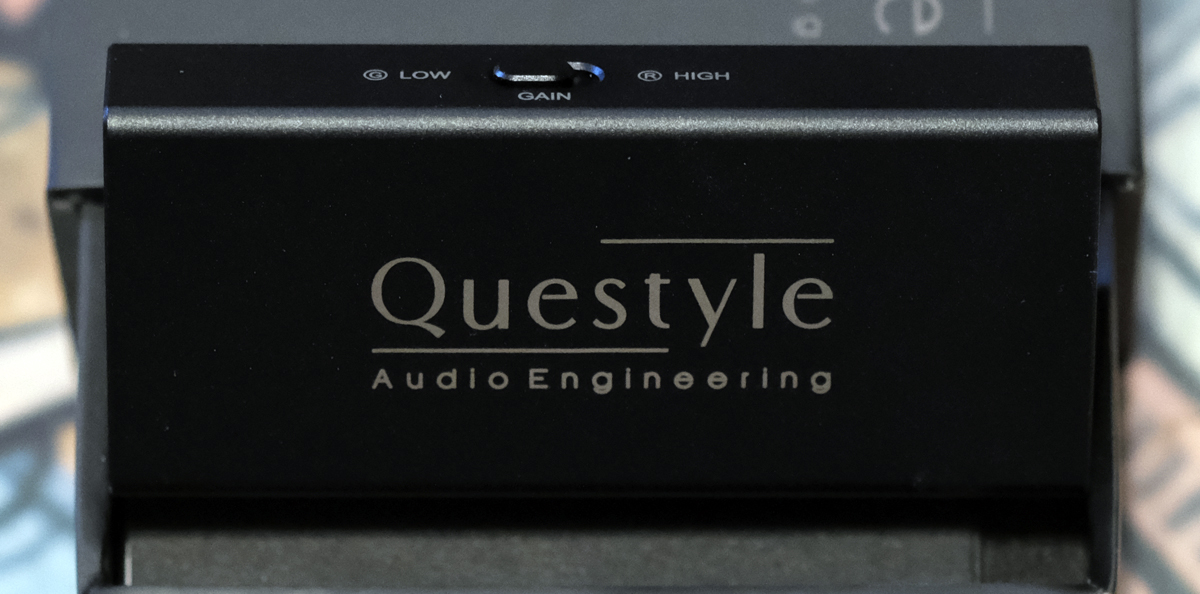 In size, the Questyle M15 is about four times the size of the M12, which still makes it a fairly tiny package (about 2 ¼" x 1" x ½"), but gives it enough real estate for a 4.4mm TRRRS balanced output alongside of the 3.5 TRS single-ended output. As an added feature the M15 comes with a gain switch for use with high-efficiency IEMs. Like all Questyle products, the build quality is exemplary. The shell is black anodized aluminum with a clear plexi wall on the face to show that they are not afraid to let you see what's inside.
For accessories, the M15 comes with a short USB-C to USB-C cable and a short USB-C to USB-A cable, while a USB-C to Lightning cable is available at an extra charge. As an added bonus Questyle sent me a tiny leather case which is available as an option.
Living with the Questyle M15 In-line USB DAC/Amp:
I received the Questyle Audio M15 inline DAC/Amp at the same time I received the Sendy Audio Peacock Headphones just before I had to leave for AXPONA, and so I set them aside to be burned in together using my FiiO M11 DAP as music server playing my Qobuz burn-in playlist, which means they have quite a few hours on them for my listening tests.
For my actual listening tests, I mostly used my Moto G Power smartphone as server running Qobuz, as this is the basic intent of the M15 though use with a desktop computer, laptop, or DAP with a USB output is required for DSD playback.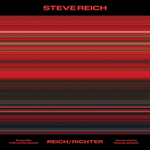 Since I burned it in with the Sendy Audio Peacock Headphones I could think of no better place to start my listening tests. Cueing up Steve Reich's "Reich/Richter" (24-bit/48kHz – Qobuz) performed by Ensemble Intercontemporain with George Jackson conducting, I was totally immersed in sound with a very percussive flavor to even the woodwinds of this incredibly dynamic piece. Even set to low gain the M15 was easily able to keep up with the demands of the layered bells, vibes, marimbas, piano, and woodwinds creating the underlying rhythm of the composition, while the strings provided the melody, painting a large enveloping soundstage.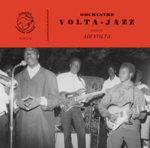 The fact that Sendy uses the same connectors as Dan Clark Audio made it a matter of seconds to switch to the AEON Flow Open backed Headphones which are a more reasonable match price-wise with the $250 M15 and select Orchestre Volta-Jazz's "Air Volta"(16-bit/44.1kHz – Qobuz). Once again it was a dynamic musical experience with wonderful detail even with a lower resolution recording.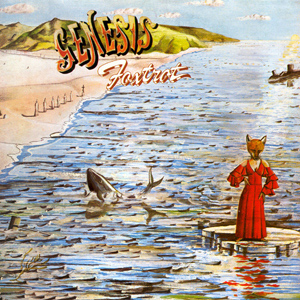 My next step was to try the HiFiMan DEVA Pro Headphones using my balanced cable and the FiiO M11 as source to test out DSD and MQA performance. Choosing "Can-utility And The Coastliners" from Genesis' "Foxtrot" (DSD) Peter Gabriel was up close and personal in a large soundstage and the subsonic bass response was epic.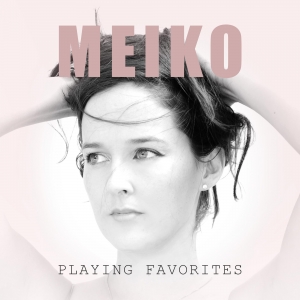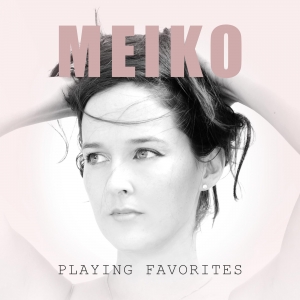 For MQA I selected Meiko's cover of "Crush" ("Playing Favorites" 24-bit/176.4kHz MQA), the sound was intimate in a large soundstage, the basic difference between the SD 16-bit/44.1kHz version and the MQA was a sense of air and space with the SD version adding a touch of sibilance to her voice making the MQA version a bit more musical, with a tad more impact to the percussion.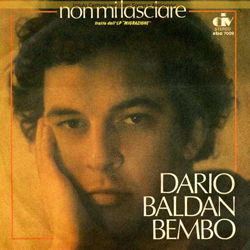 Listening to the DEVA Pro made me want to compare the M15 to my current favorite portable DAC HiFiMan's Bluemini R2R DAC. After a little experimentation with Dario Baldan Bembo's "Non Mi Lasciare" (16-bit/44.1kHz), I found the Bluemini R2R performed best via Bluetooth so to even the playing field I ran the Bluemini R2R via Bluetooth plugged directly into the DEVA Pro and the M15 via the supplied USB-C to USB-C with the single-ended cable that came with the DEVA Pro. As long as you stick to PCM files under 24-bit/48kHz the Bluemini R2R has a slight lead in natural organic presence and detail, while on the other hand, the amplifier in the M15 is a clear winner, with greater dynamics, better bass control, and realistic timbre even in single-ended mode, adding in the balanced cable from the HiFiMan HE6se simply put the set up on a whole other plane of performance.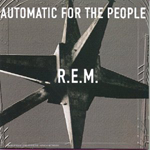 Which begged the question, can the M15 drive the HE6se, one of the hardest headphones to drive?  Putting on "Man On The Moon" by R.E.M. ("Automatic For The People" – 24-bit/48kHz), though I had to put it in high gain and turn the volume almost all the way up, the answer is "Yes", with excellent detail, and good dynamics.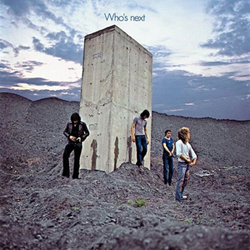 As a final test, I felt it only fair to pair the M15 up with IEMs to see how they compete on the noise floor side so I plugged in my trusty Noble Katanas which are the most efficient IEMs I have tested as well as the most accurate headphone in my stable and started up "Getting In Tune" (The Who – "Who's Next" – DSD). The noise floor was dead silent, on a par with the better DAPs I've listened to. The sound was fantastic, in fact, this was a combination that could give my Questyle QP2R a run for its money and that is high praise indeed. I found myself listening to track after track luxuriating in the lush dynamic musicality of it all, with exceptional transient response and dynamic impact.
Conclusions on the Questyle M15 In-line USB DAC/Amp:
The Questyle M15 In-line USB DAC/Amp has reinforced Questyle's reputation as one of the best sounding Personal Audio manufacturers. They have managed to wring musicality out of the ESS DAC chip that I frankly did not think possible, and this is done without complex noise shaping employing FPGAs. As for Questyle's CMA SiP modules, I see a great future for them and would not be surprised to see them cropping up in other manufacturers' products (a phone with CMA SiP modules would be epic, or Bluetooth IEMs purhaps).
Overall the sound of the M15 is incredibly musical, it works well with standard res files (16-bit/44.1kHz) pulling a ton of detail and musicality out of them, and sounds even better with high-resolution PCM, MQA, and DSD. While MQA is obviously a third choice in file formats, it is nice to know that there is an affordable solution for playback. In terms of value, the M15 still clocks in at close to half the price of any viable competition, while there are plenty of less expensive in-line DACs, none will offer the performance demanded by a true audiophile, and few will work with the wide range of headphones that the M15 is capable of driving.
Though it will never replace a high-end desktop DAC/Amplifier, the Questyle M15 is the perfect choice for on-the-go use with a smartphone, tablet, laptop computer, or DAP (that offers USB output). A full-hearted recommendation.
Price: $249
Manufacturer's Website: questyleshop.com
Operating System Required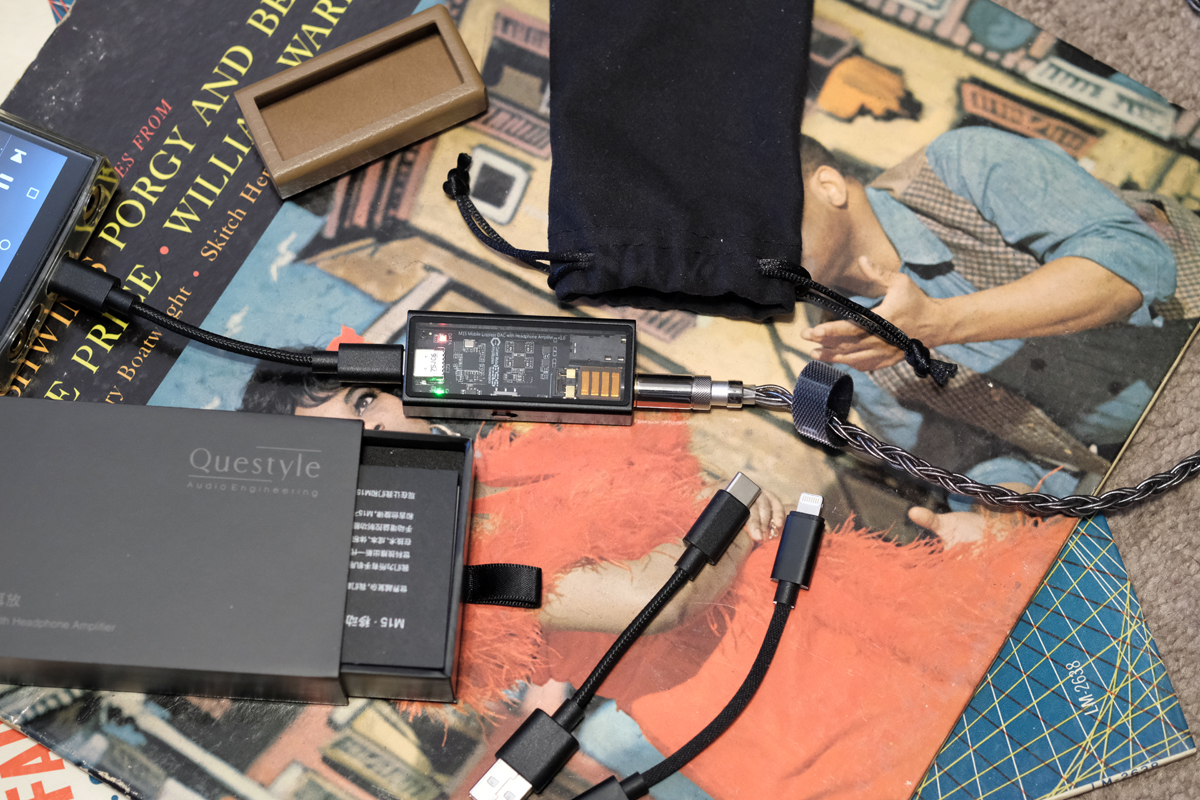 Android phone and pad: Android 5.0 and above
PC: Win10 1803 and above
Apple cellphone: iOS (You need to buy an OTG cable for Lightning to Type-C.)
Apple computer: macOS
DAC Capability
PCM:PCM: 32kHz – 384kHz (16/24/32Bit)
DSD: DSD64(1Bit 2.8MHz) , DSD128(1Bit 5.6MHz), DSD256(1Bit 11.2MHz)
Output Interface
3.5mm standard headphone jack x1
4.4mm balanced headphone jack x1
Output Power
3.5mm:RL=300Ω,Po=11.97mW, Vout(Max)=1.895Vrms,THD+N=0.00045%
4.4mm:RL=300Ω,Po=22.60mW, Vout(Max)=2.624Vrms,THD+N=0.00057%
Frequency Response &THD
Frequency Response: ±0.1dB(20Hz-20kHz)
THD + N:0.0003%
DAC:ESS flagship USB DAC chip ES9281AC
Appearance
Material:CNC machined aluminum
– Color:Black
– Size:61.8[L] X 27.2[W] X 12[D](mm)