The year-end award issue is here!!!!! The choices we made were difficult as we review many groundbreaking products that were so well made and sounded exceptional. Our team had a difficult time choosing the awards this year. Our congratulations to all companies who were selected for awards and companies for their creative designs in personal audio that made 2019 exciting and created new musical experiences. The new innovation of design from manufacturers continues to push the boundaries and create better and more inspirational products that make music fresher and create sensational listening sessions.
The personal audio market continues to grow and companies continue to create higher standard products that create new listening experiences and set the new benchmarks for higher sound quality.
Congratulations to all the exceptional products created and making 2019 one of the best years in personal audio. We are looking forward to the new and exciting designs that continue to define personal audio knowing that creative designs coming in 2020 will once again create new and refreshing products that continue to set new boundaries for listening.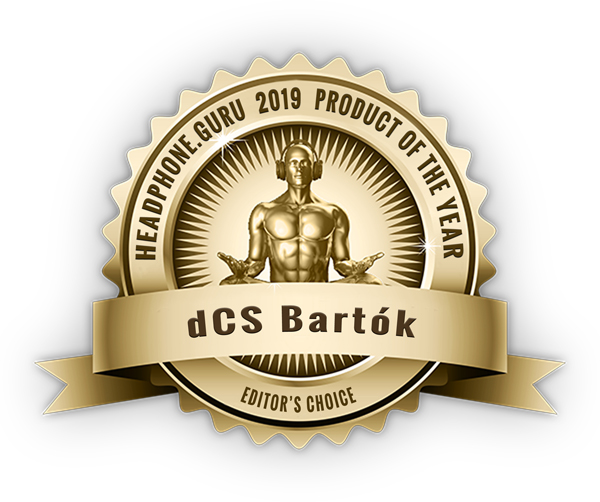 2019 Editor's Choice Product of the Year: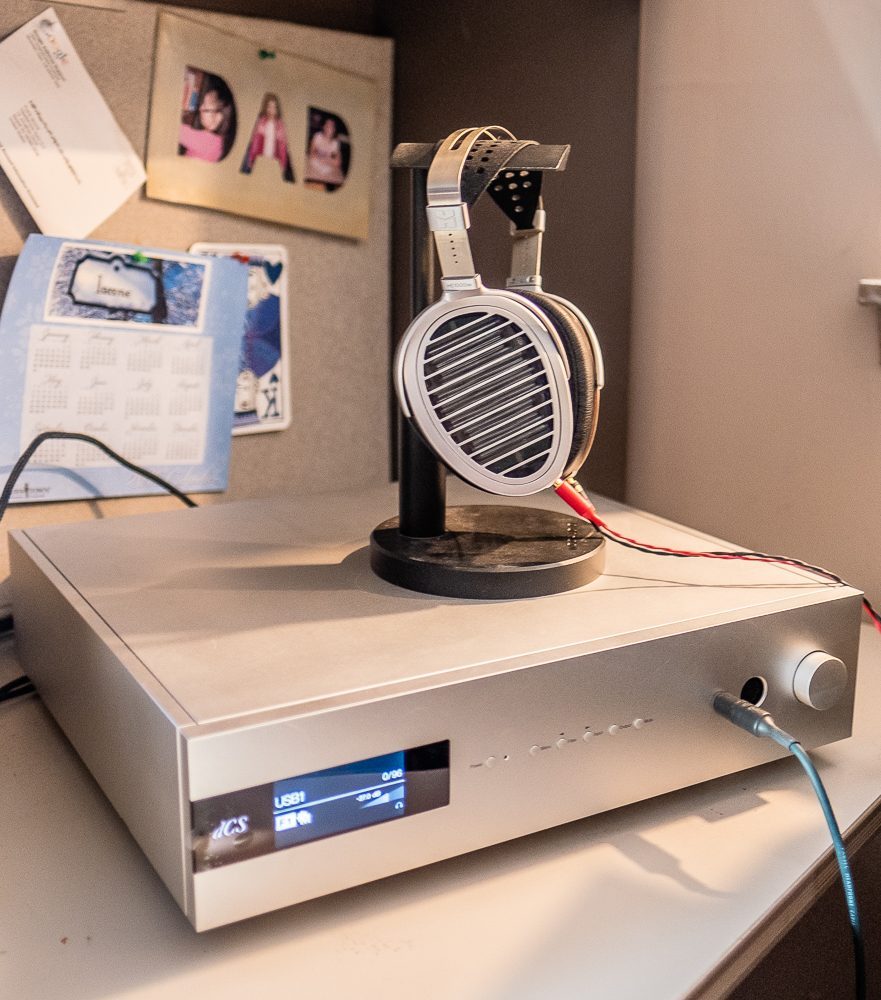 The Bartók from dCS is our overall product of the year. Priced at $15,000 it has a world-class Dac with the Ring DAC found in the Vivaldi and includes both a preamplifier and a balanced headphone amplifier that can work in a high-end HiFi audio system to drive amplifiers and speakers as well as headphones.
Digital Streaming and headphone listening is the new norm in personal listening. Sales of headphones are still exploding and new designs continue to improve and get better. The growth of this market is expected to increase over the next 10 years and the Bartók is designed to handle any future upgrade in digital streaming making this product a real end game solution and an investment in your system for life.
The Bartók is a world-class musical instrument that does not compromise performance. The Bartók is a high-value proposition with a built-in music streamer, Ring DAC technology, and a magnificent groundbreaking headphone amplifier.
-Frank Iacone
Price: $15,000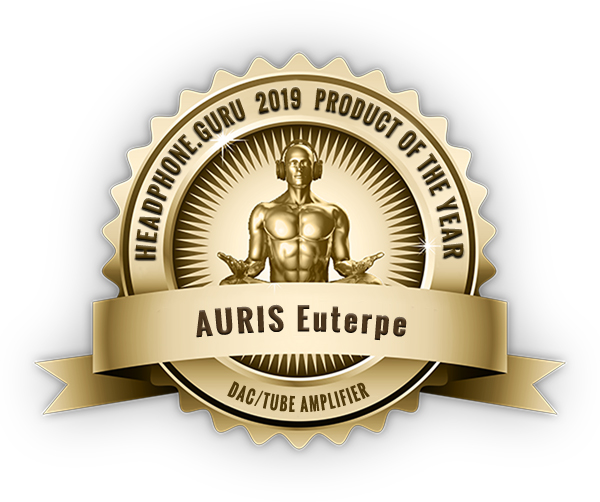 2019 DAC/Tube Amplifier Product of the Year: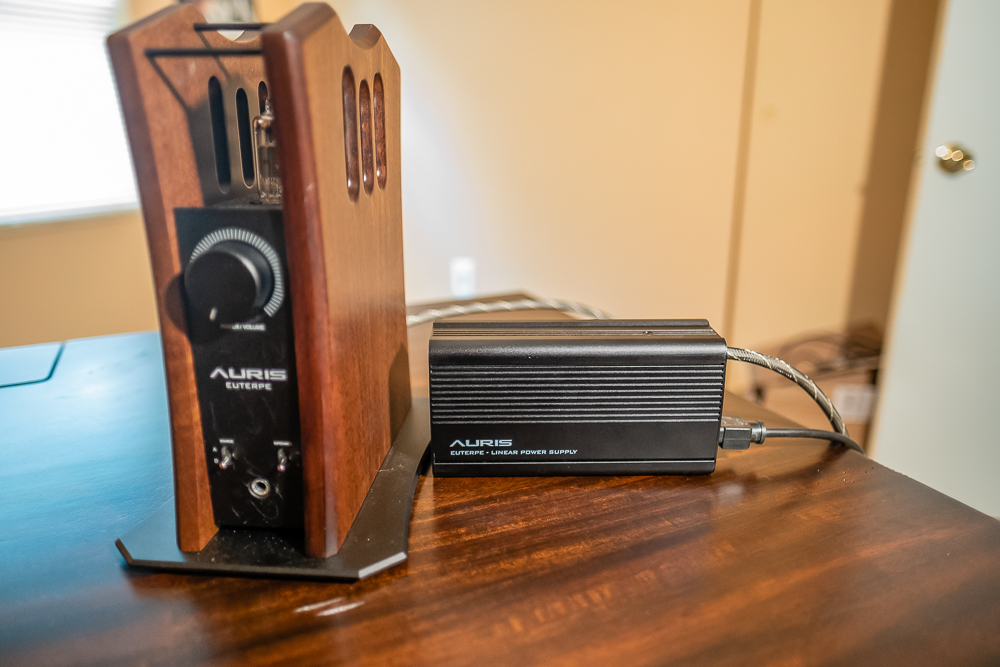 Many of the headphone Amp/DACs I have used over the years with other similar designs had trouble driving all headphones without compromise. Bravo for Auris for being able to create an all-around product that can achieve exceptional performance using many different headphones.
The midrange is exciting with articulate vocal presentation and a pristine treble that lets you enjoy recordings with cymbals, bells, triangles, and horns. The bass is fully textured and digs deep enough to satisfy most bass lovers.
The soundstage while using many different headphones or IEM's was always stellar. Never did I miss anything in my favorite recordings and was treated to memorable performances that always made listening easy and fatigue-free. The Euterpe soundstage is outstanding and the ability to recreate and make large scale dynamic recordings come to life was breathtaking.
The Euterpe is a world-class design that commands attention for both its beauty and the musicality it creates. The small footprint design is easy to use in any room or office. Miki Trosic has successfully created a product for a competitive and affordable price that offers much of what you hear in the reference line at a much more affordable price. Bravo to the folks at Auris for introducing another amazing product that is a true all-around sonic masterpiece. Auris continues to stir the listener's imagination with their beautifully constructed European designs.
–Frank Iacone
Price: $1,699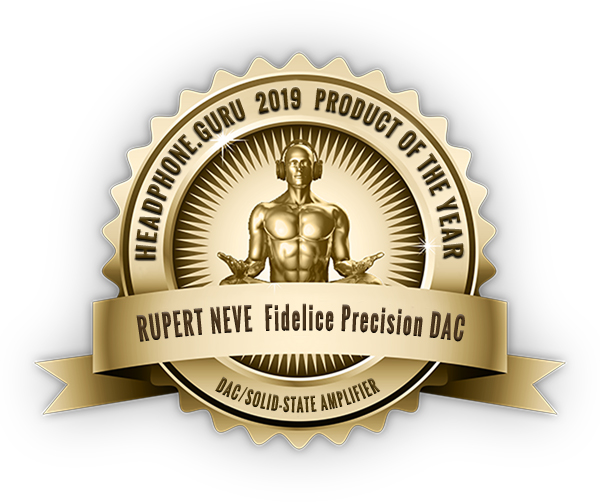 2019 DAC/Solid-State Amplifier Product of the Year:

"As the artist intended" kinda says it all. Designed to studio specifications with the understanding that the most important part of a DAC is the analog section, the Fidelice Precision DAC is a world-class headphone amplifier designed and built by Rupert Neve, using the same configurations as used the their studio consoles, with a built-in DAC utilizing the AKM which in many minds is the best sound chip out there with their own slant and tweaking.
A well-deserved Product of the Year Award for best Solid-State DAC/Amplifier and a must-hear for anyone who wants that right-out-of-the-mixing-board sound! Congratulations Rupert Neve!
-Gary Alan Barker
Price: $4,995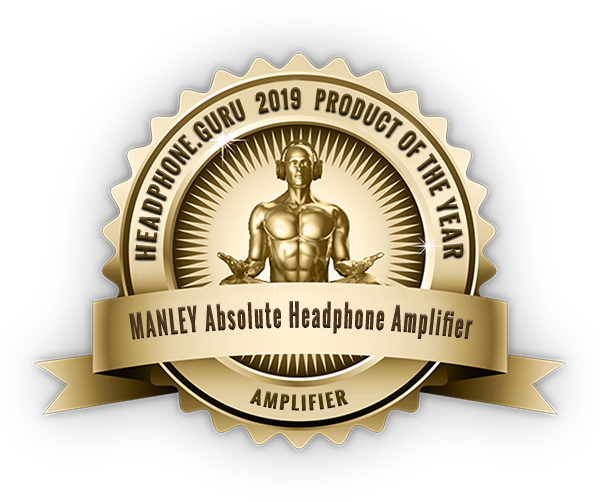 2019 Amplifier Product of the Year: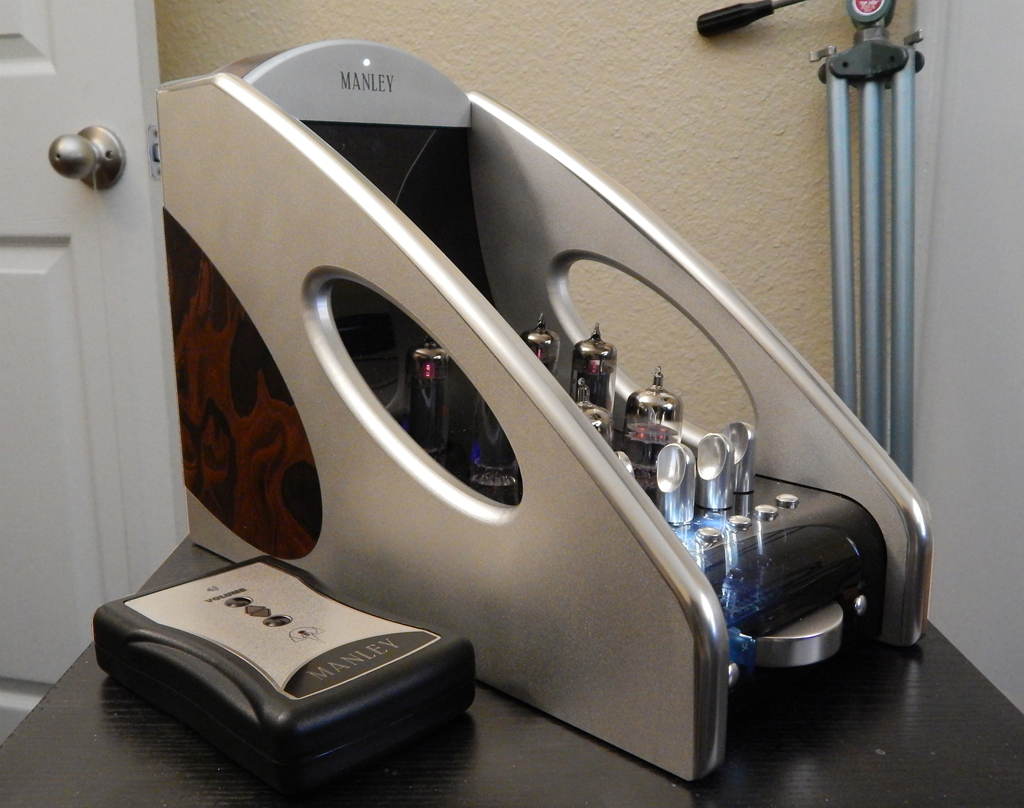 From one of the giants of the tube audio world comes one of the most exceptional headphone amplifiers ever built. I love this amp so much that I actually offered to spell EveAnna at her booth at RMAF 2019 so she could catch lunch, twice! With features like switchable Single-Ended vs. Push-Pull, and variable Negative Feedback that are a must-listen for anyone who wants to know why these technologies exist and allow the user to adjust the amplifier to their particular tastes. With an incredibly linear tonal balance, it puts to bed the notion that tubes sound colored and rolled off, and just lets the magic of the tube sound pass through!
This stands as one of my favorite Headphone Amplifiers of all time and is more than deserving of the Product of the Year Award for Amplifiers. Congratulations EveAnna, Congratulations Manley Labs!
-Gary Alan Barker
Price: $4,500
2019 Source Product of the Year:

After reading all my notes and using most if not all the optional cool bits, this DAC/Pre has it all under one beautifully packaged "roof". I can sum up by saying that this product proves that you can wish for something extraordinary (and receive it) with moderate dollars spent. I read somewhere once — "If you're saving, you're succeeding." How appropriate for this marvelous multi-purpose System Control Center.
Let's see – you get a DAC that simply kills it – PLUS a nice palette of features that you might find in a DAC 3 x the asking price
A FULL and COMPLETE Preamp that has 7 digital inputs including asynchronous USB, two coaxial, two optical, I2S and AES/EBU too boot
A 32 bit/768k DAC Core that decodes PCM & DSD files, up to DSD 512
An XMOS based USB interface (still the King of The Hill)
Balanced and Single-Ended I/O. You also have 7 adjustable Digital Filters and Output Phase Adjust all under the same roof.
Lastly – how about a nice full palette of features like MQA decoding, a very nice UI that's easy to use.
-The Audio File
Price:$1,999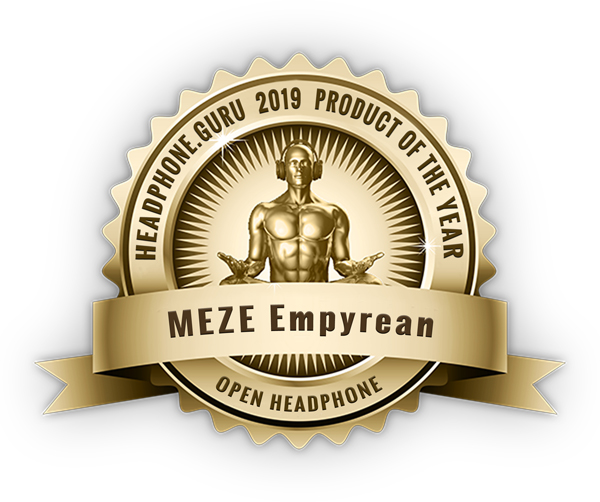 2019 Open Headphone Product of the Year: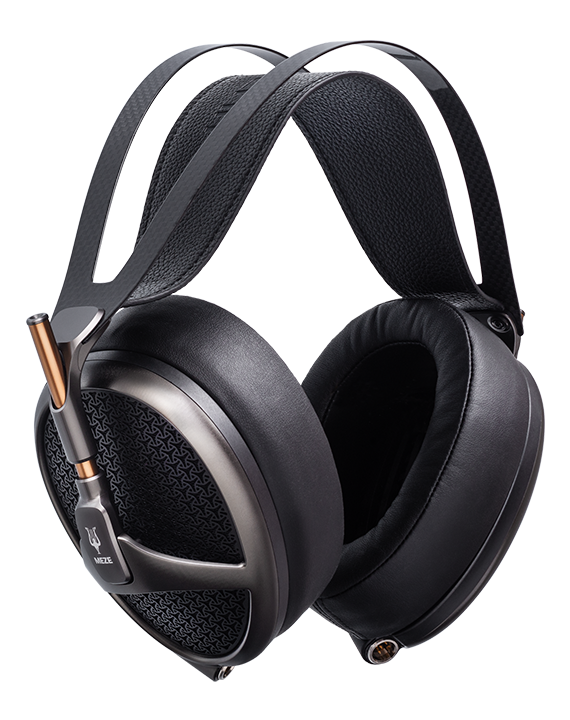 I have absolutely loved my time with the Meze Empyrean headphones! They worked phenomenally with any genre of music that I threw at them! With incredibly wide and deep sound staging and some of the very best clarity and overall transparency that I've come across, it is going to be very hard to let these headphones go! The build quality is among the very best I've ever come across and the attention to detail and care that went into their design and construction is simply off the charts. Throw in the fact that they are likely the most comfortable headphones I've had on my head and you have a serious contender for the best headphones out there. If you're in the market for a top-flight pair of headphones that sound BIG and clean for many hours at a time, I strongly recommend you give the Meze Empyrean a strong audition…you will not be disappointed!
-Peter Pialis
Price: $2,999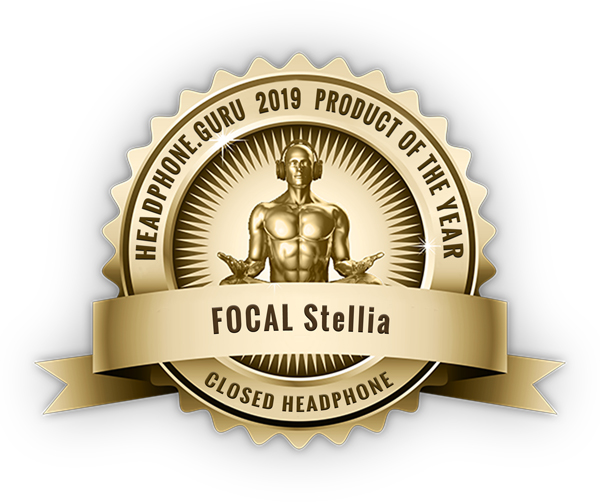 2019 Closed Headphone Product of the Year: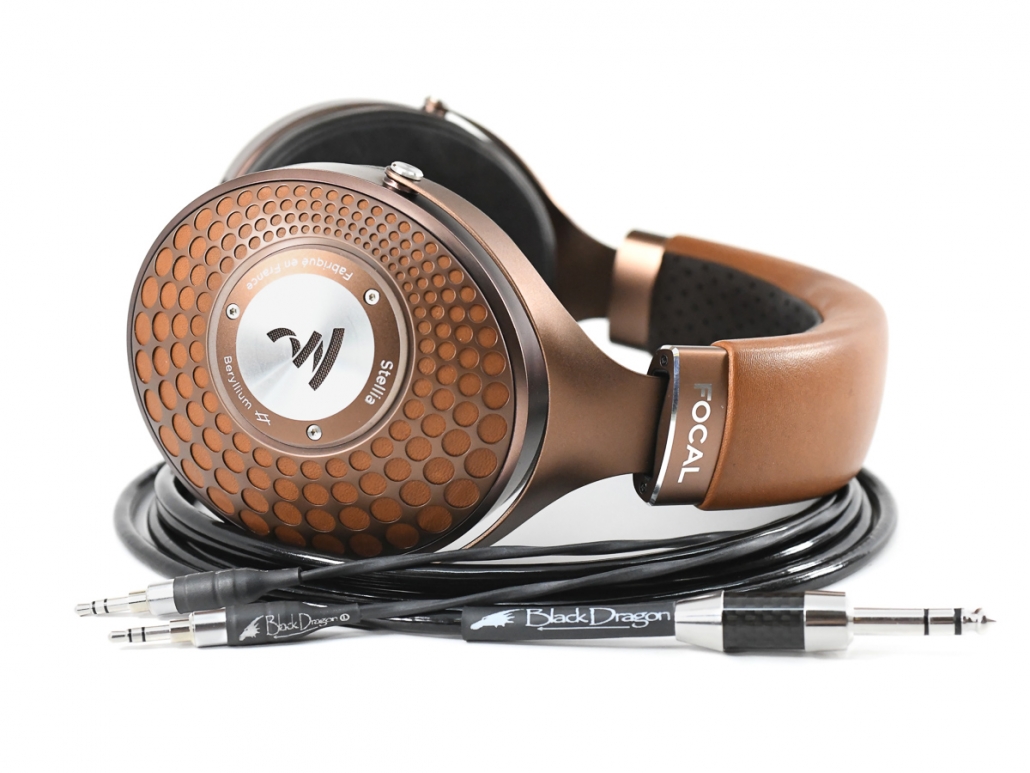 The musicality of the Stellia offers the listener a terrific product to get the most detail retrieval from your music. The pristine midrange coupled with terrific bass texture made all vocal recordings be recreated with conviction and rare musicality. The pristine treble extension offered a non-harsh reproduction of violin and other acoustic instruments and made the triangle and cymbals sparkle. The added detail retrieval made listening to recordings with drum brushes and triangles a musical treat. The soundstage is exceptional for any headphone let alone a closed design. Air and space in performance were exceptional. The layerings of large scale recordings come to life and the ability of the Stellia to recreate the room acoustics is amazing. Lovers of large scale performances will be treated to soaring dynamics with the delivery of live performances.
Thunderous bass from tympani and exceptional speed made all the recordings sound lifelike and the performance was completely out of my head. Closing my eyes revealed a large scale recording with me in the orchestra enjoying the performance without leaving my listening room. Focal continues to impress with its ability to recreate the room of the venue with extraordinary clarity and decay. The Stellia takes the listener on a magical journey and gets out the way and treats you to a magical listening experience. If you are looking for the most in musical performance from a closed design you need to audition the Stellia and you may find, as I did, this is a special headphone that hits all the marks and you may also, as I did, find your wallet lighter as I could not resist the urge to not send this back and purchased the review sample. The Stellia never disappoints and needs to be heard to be appreciated.
-Frank Iacone
Price: $2,995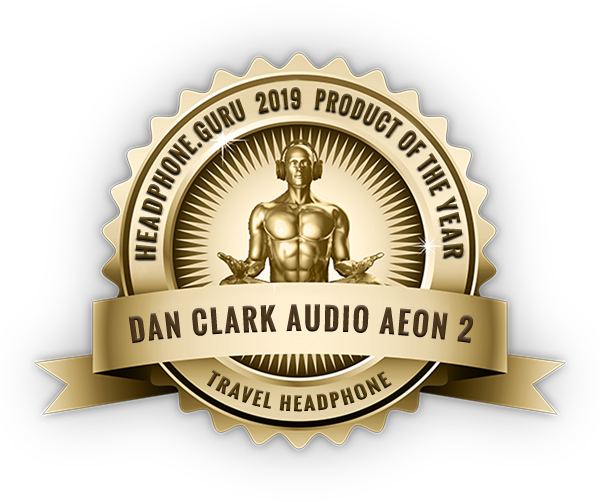 2019 Travel Headphone Product of the Year: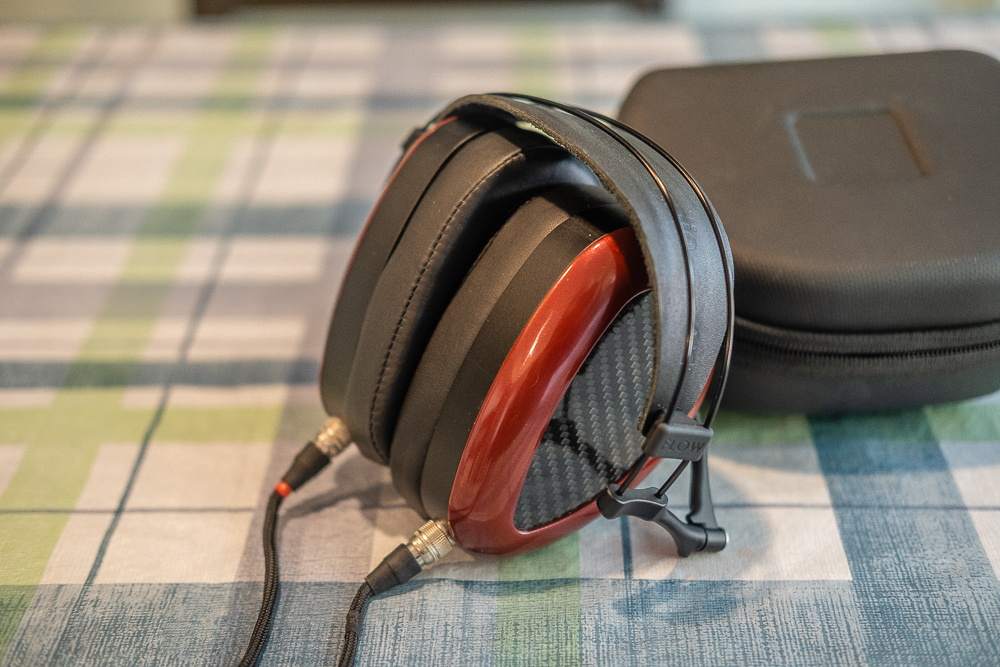 The creation of the new AEON 2 is another achievement in design with the fold-down headband and further shows Dan's commitment to making his products the best they can be. Dan Clark Audio's new portable AEON 2 is innovative and well thought out and designed for listeners to use in any listening environment. Dan Clark continues to develop new designs for music lovers that are groundbreaking and revolutionary. The new AEON 2 continues the tradition of MrSpeaker designs and a great beginning for Dan Clark Audio.
The gifted designer continues to push the boundaries and create new benchmarks in personal headphone design. Customers who know the man know that he is always looking to get better and with the AEON 2 he once again has created a product that will amaze listeners with their level of transparency and offer terrific value for the money.
AEON 2 is a sensational headphone for anyone on the go or the enthusiast looking for the ultimate experience in using a closed headphone
-Frank Iacone
Price: $899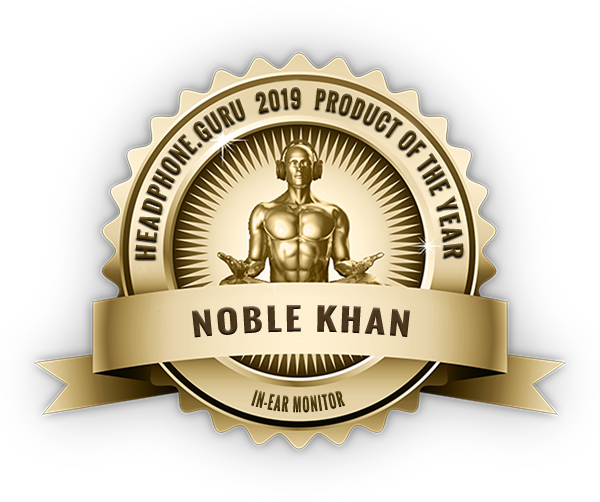 2019 In-Ear Monitor Product of the Year: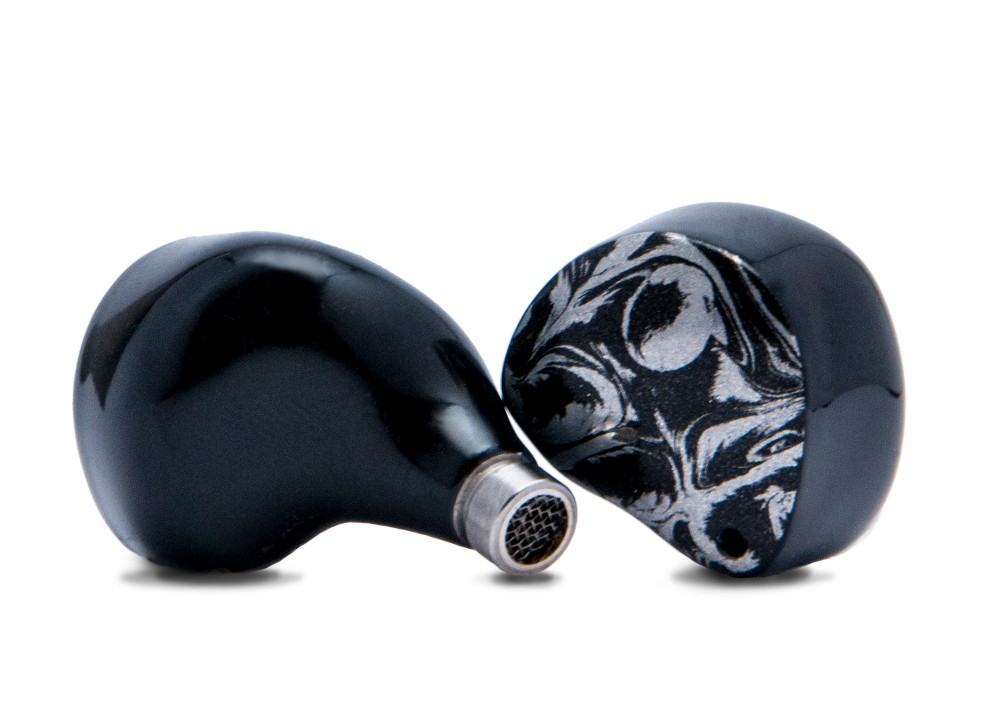 Noble describes Khan as the King who conquered Kings. The master built his armies and was able to place himself in the history books. The Noble Khan is an exceptionally well thought out universal IEM that truly is a musical instrument in itself. The midrange delivery was exceptional and it is a top tier performer with exceptional clarity of instruments and the tightly controlled bass presentation was as good as I have heard in any in-ear monitor.
John Moulton's exceptional design work on the design is striking, but the music it creates is beyond exceptional. As an audiologist, John knows what it is like to hear great sound and as an artist, he knows how to create products that are truly one of a kind. The thought and inspiration in developing Khan took a lot of research and time to get the best product for universal design.
Universal designs are preferred by many listeners because generally with a custom design as your ears change they will need to be re-shelled and that can become expensive. Universals are also easier to resell on the used market, while customs generally are difficult to sell and lose much of their resale value.
Noble exceeded my expectations with the Khan. Never once did I miss listening to custom while listening to the Khan. Listeners who are looking for a reference caliber musical instrument for listening and want the best of what IEM's can offer, the Khan will offer you exceptional musicality and that rare experience where all of the sounds are balanced with a live feeling that creates a magical listening experience.
While not inexpensive, truly great pieces of art and instrumentation never are because of the research and development and the intensive hand labor that goes into the creation of the design. The Khan is one of those rare instruments that make listening to music as good as it gets and joins the ranks as one of the best IEM's in the world. Truly special and a must-hear for anyone looking for a magical ride and total experience.
–Frank Iacone
Price: $2,399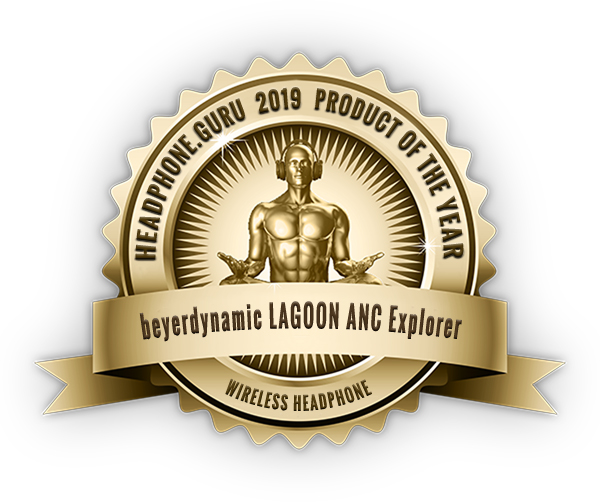 2019 Wireless Headphone Product of the Year: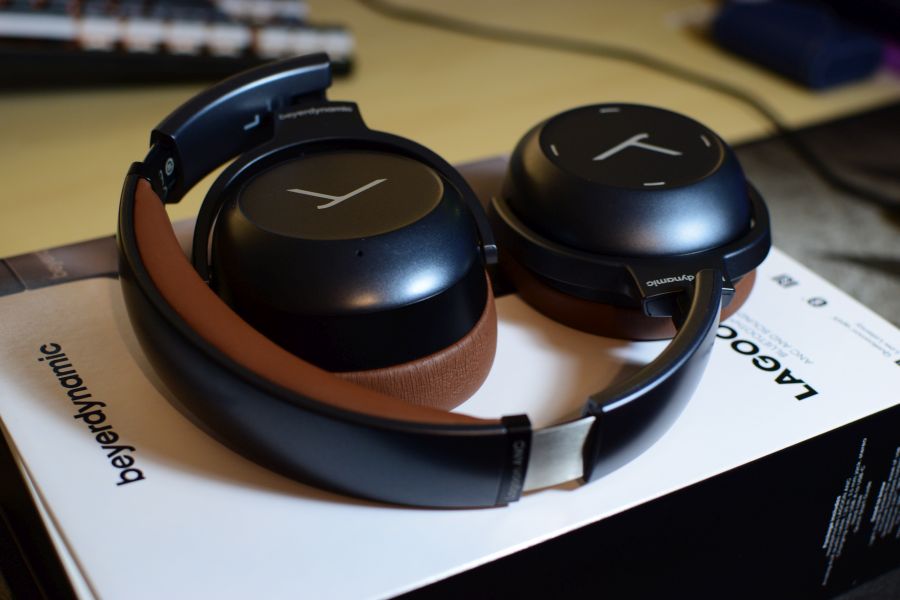 The beyerdynamic Lagoon ANC is quite simply my favorite full-size portable headphone of the year and my review should note why. Stellar noise canceling and usability make this headphone work on YOUR schedule. Our friends at beyerdynamic wanted the Lagoon to make you feel like a 'citizen of the world', for the headphone to revolve around you and they've done it. I use them every day at work and while commuting thanks to how light, comfortable and sturdy they are. The sound is top-notch as well and provides comfortable notes and dynamics to make the day flow by. I'm happy to wear and show them off to everyone that asks. These should be at the top of your wish list!
-Bowei Zhao
Price: $399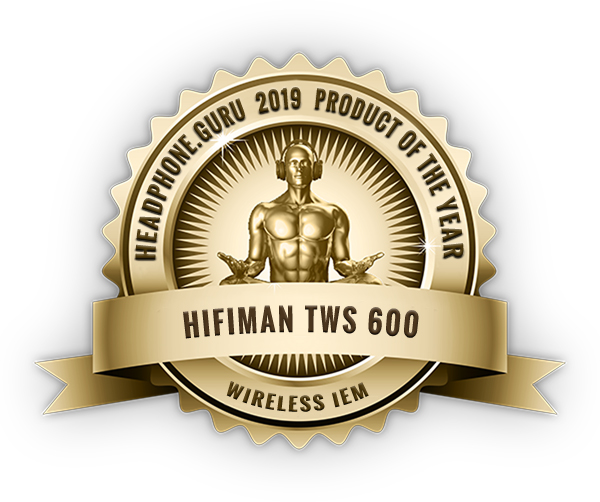 2019 Wireless IEM Product of the Year: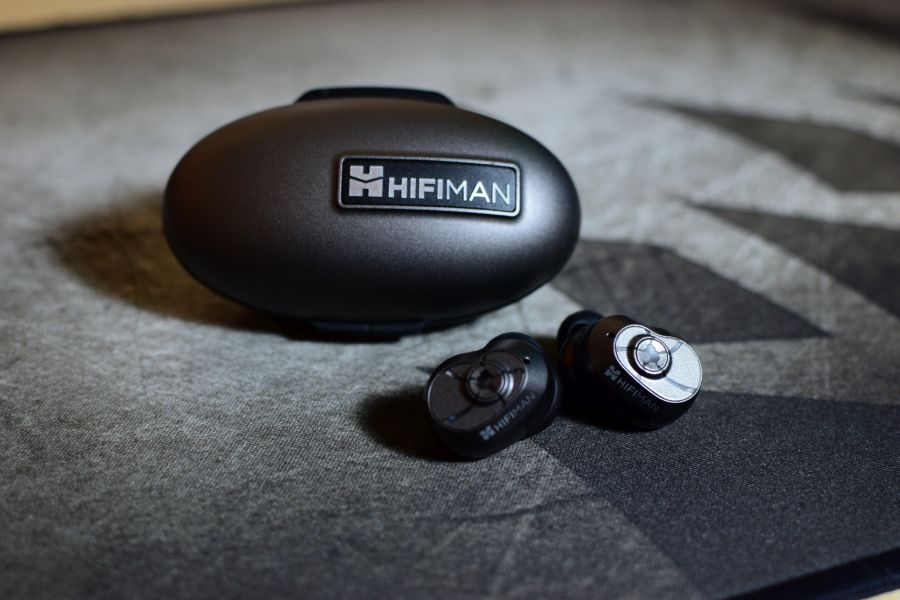 When fully free wireless meets truly real audiophile-grade sound. The child of that dream is the TWS 600 and we are awarding it as our True Wireless product of the year thanks to its accomplishments of this ideal. The Hifiman true wireless earphones were created with the intent of reproducing the sound of an open high-end headphone but at a fraction of the size and cost. Real punchy cymbals, bright guitar solos, and an un-Real soundstage. Hifiman has done it again and this time it fits in your pocket.

-Bowei Zhao
Price: $199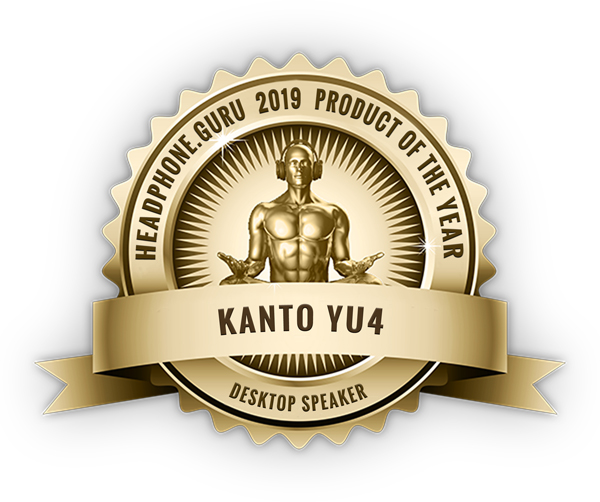 2019 Desktop Speaker Product of the Year: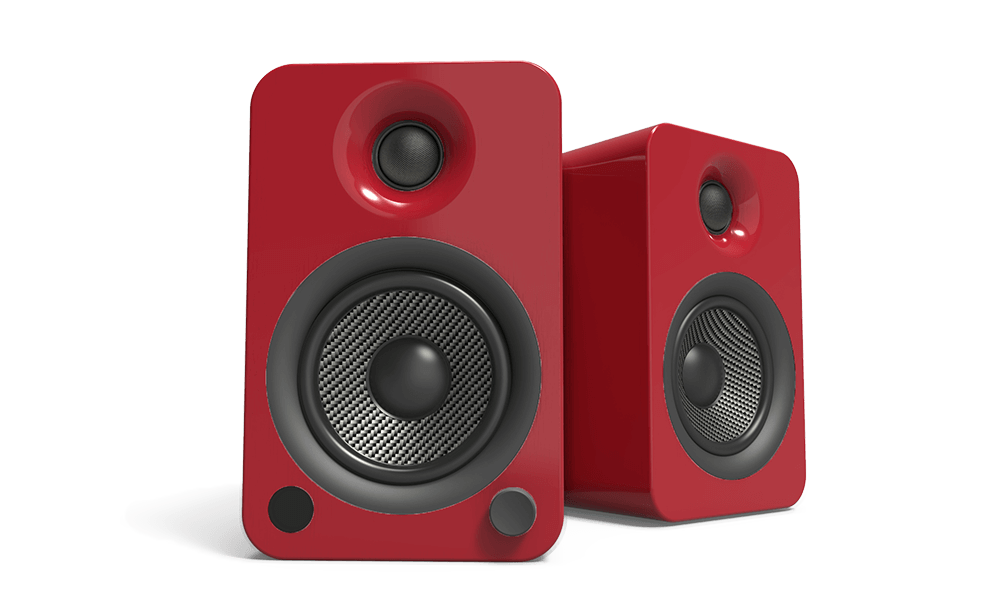 As a reviewer, I have several tasks at hand, but the two main things I always try to serve are THE PRODUCT and its intent. These super little instruments are not going to make you forget that sensational speaker you heard that sells for $5,000 a pair, but given its price and the "intent" of the YU4s they serve to remind all of us just how far small scale audio has come, and how utterly simple it is to assemble a superb personal system with a pair of these and one of U-Turn's glorious turntables — all for around $500 dollars. YOU READ THAT RIGHT – FIVE HUNDRED BUCKS!
So, to conclude I wish to convey to all of you that in its price class and general genre, this is a product to love and enjoy. To me, it was abundantly obvious the moment I unpacked the Kanto YU4s that there were a purpose and a disciplined approach to the design and trade-offs that were made. This is a product that was clearly thought out and delivered honestly with a multiple-of user-groups in mind. I applaud the thought process and more importantly, the product itself. Standing Ovation.
-The Audio File
Price: $349.99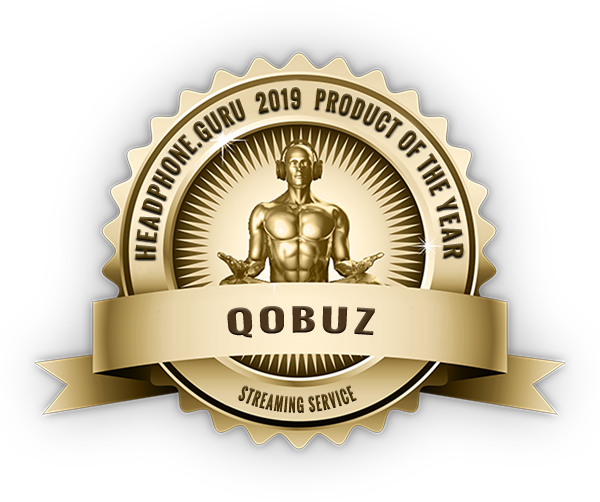 2019 Streaming Service Product of the Year:
Qobuz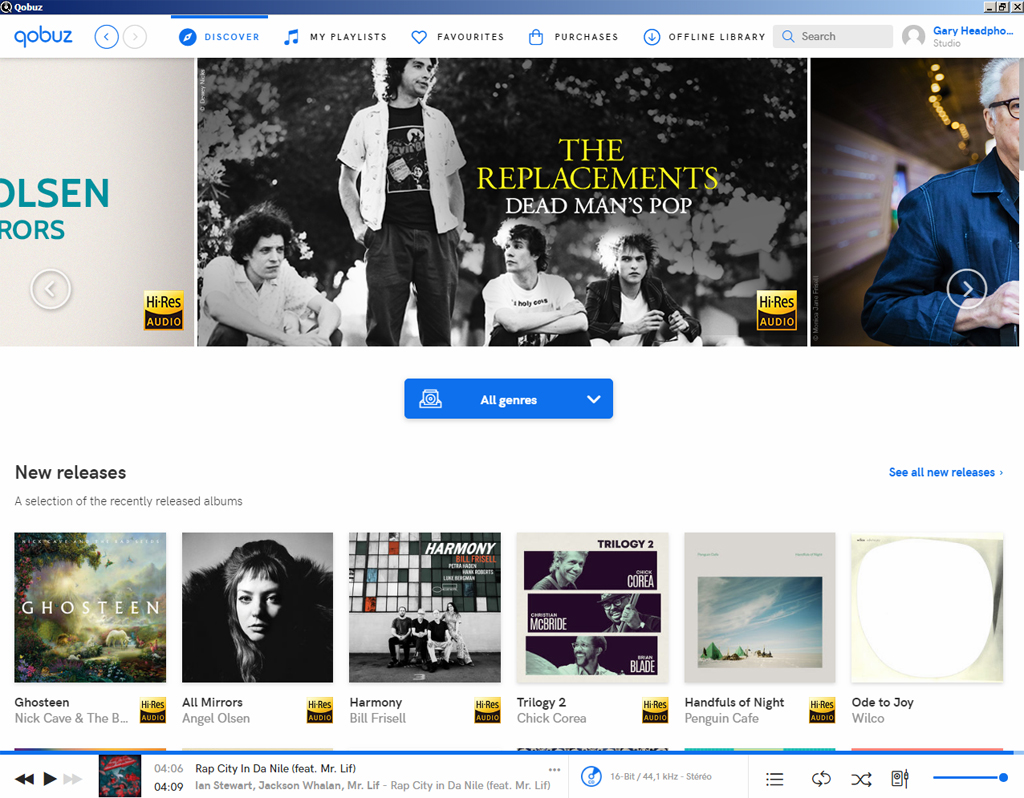 All of us at Headphone.Guru have taken to using Qobuz as our primary Streaming Service for all of our reviews. The fact that it offers High Resolution 24/192 kHz files without having to resort to exclusionary compression schemes makes it the perfect choice for reviewers, as well as a fairly eclectic selection of music offering bands that even I have never heard of.
It is for this reason that we at Headphone.Guru are proud to offer them the Product of the Year Award for best Streaming-Service. Congratulations Qobuz!!!
-Gary Alan Barker
Price: $14.99/Mo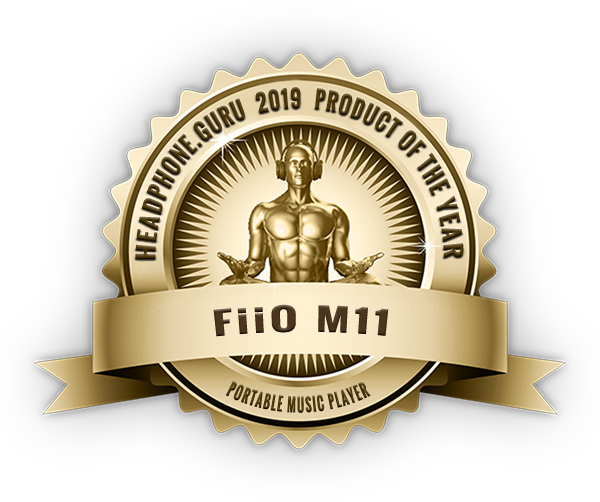 2019 Portable Music Player Product of the Year: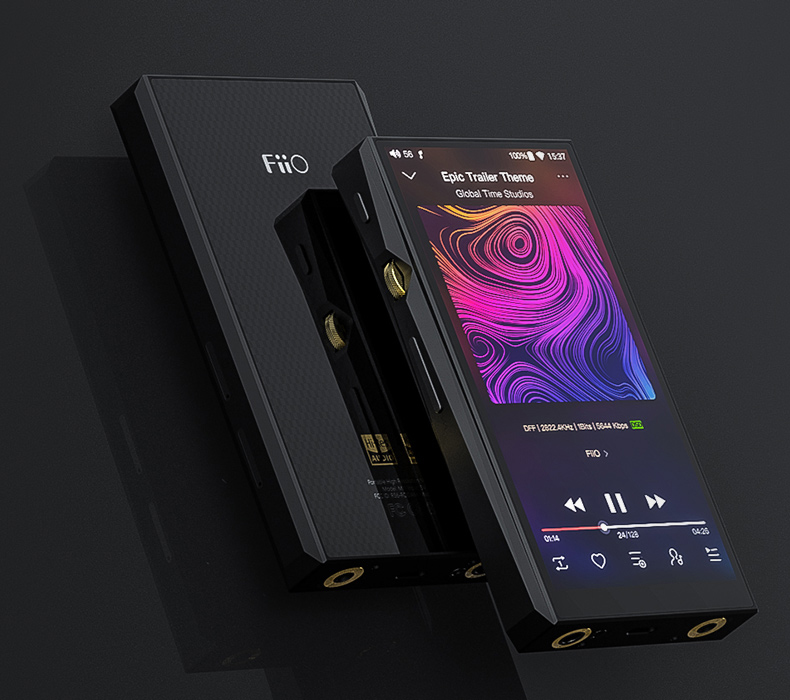 Only FiiO would produce a player that offers more features, better technology and outperforms their top of the line player for a significantly lower price. The FiiO M11 represents an end-game product for many, in multiple categories. It is an excellent DAP, Music Streamer or even Desktop DAC/Amp able to compete sonically with most products in its price range in any of those categories. It is simply put, the best value in a portable device offered this year, which is why we are happy to award it Product of the Year for Portable Music Player! Well earned, Congratulations FiiO!
-Gary Alan Barker
Price: $449.99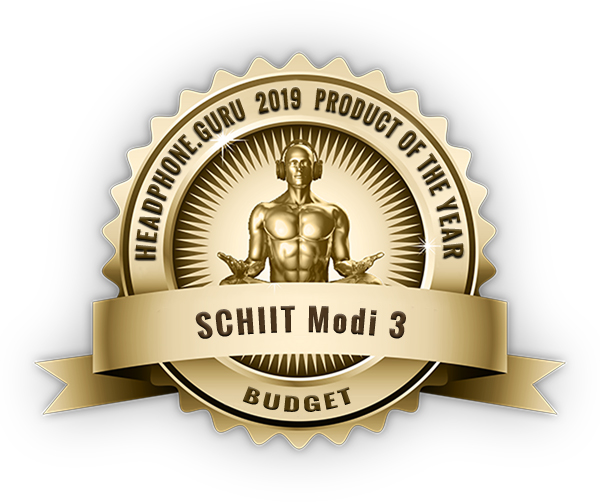 2019 Budget Product of the Year: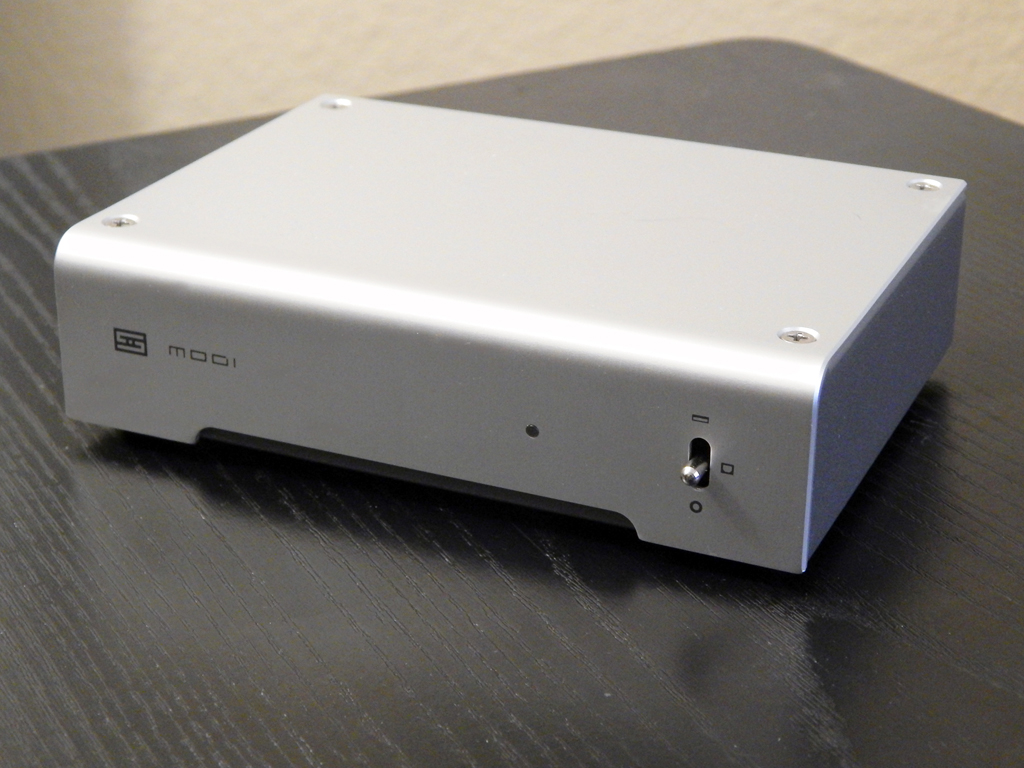 Ok, so you're a budding audiophile, new to Personal Audio, and you want to dip in the market. You have a really good pair of Headphones that sucked up most of your budget, you know your smartphone or worse the cable DAC for your iPhone are not going to cut it, how much do you have to spend to get in the game with a world-class desktop DAC/Headphone Amplifier? Answer: $99! That's it, and you will have an excellent Headphone Amplifier with one of the most popular DAC chips, designed and voiced by two of the giants of the audio industry, and made in America! Able to trade blow with imports trading at four to five times the price, the Schiit Modi 3 is the best value in Personal Audio, full stop, we had no choice but award it Budget Product of the Year! Congratulations Jason, Mike, and Denise, keep the surprise gems coming!
-Gary Alan Barker
Price: $99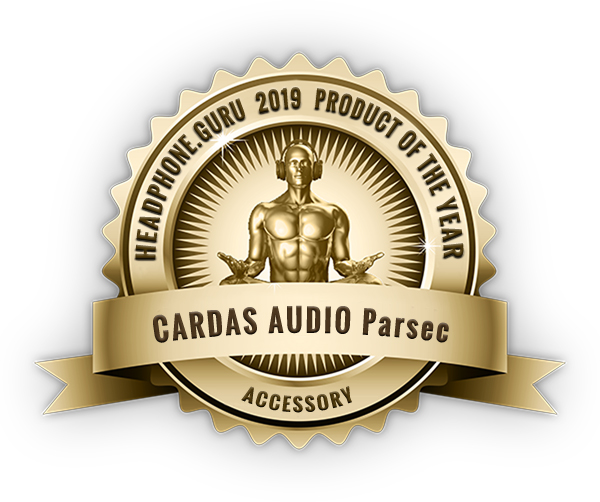 2019 Accessory Product of the Year:
Cardas Audio Parsec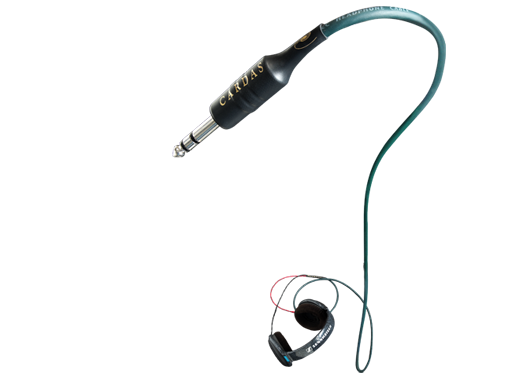 Cardas Cable needs no introduction in the cable community. The Parsec cable starting at $220 is an amazing design. Using it with the HiFiMan H1000se and Audeze LCD-XC it took them to another level of clarity and a major improvement over the supplied stock cables. The Parsec is outfitted with the trademark Cardas connection was clear and articulate. Immediately noticeable was greater clarity in the upper frequencies and a beautifully transparent sound.
Using the Parsec was an experience as the Parsec removed any grunge or nastiness in sound and transported the headphones to another level of clarity and a clear window into the music. An exceptional copper design that will make your headphones perform at the highest level. Full review coming with the Parsec Headphone and Power Cables. An exceptional product designed by a legendary company to get the most out of your headphone listening experience. Offered in both single-ended or XLR. Looking for the best sound, check out the amazing Parsec line from Cardas.
-Frank Iacone
Price: $220+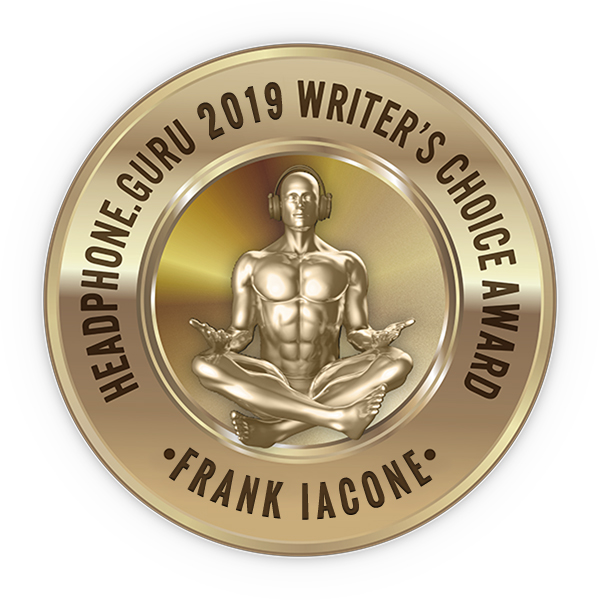 Frank Iacone: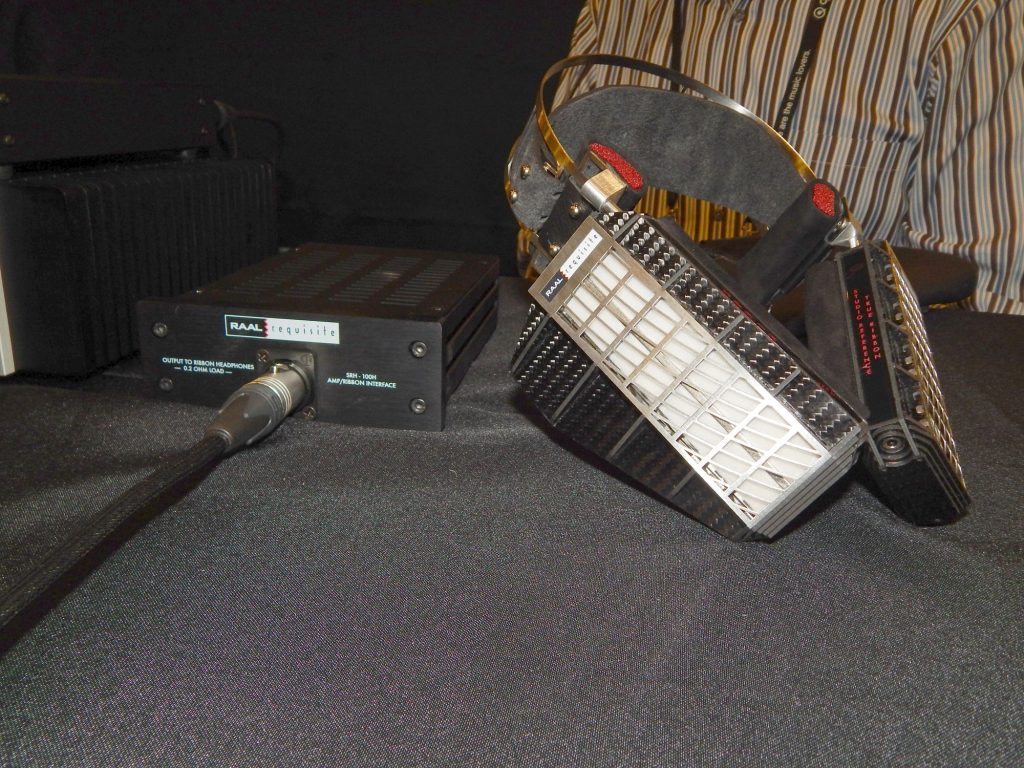 The SR1a is a new design that recreates a magical performance. Ribbon monitors for the head are now a reality and the sound it creates is sensational. Lifelike reproduction of music is rarely achievable but the SR1a manages to easily accomplish that feat.
The beauty of music is recreated and the monitor design is unique in that it takes you on a magical journey and the performances are as good as it gets in personal audio listening. The RAAL|requisite SR1a ribbon is a new design that is inspiring and captivating and the first to offer Earfield Monitor Ribbon technology. Listen and you may find this is exactly what you want for your end game solution. Impressive to listen to and gets my highest recommendation for anyone looking for the real live sound of recorded music in your home or office.
–Frank Iacone
Price: $3,499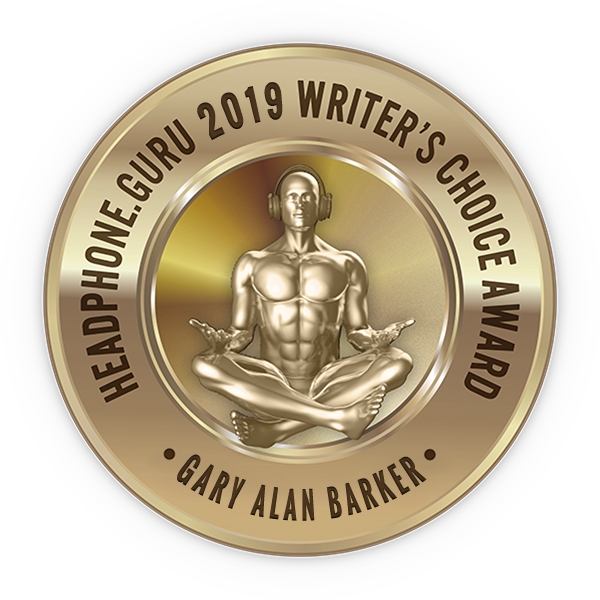 Gary Alan Barker: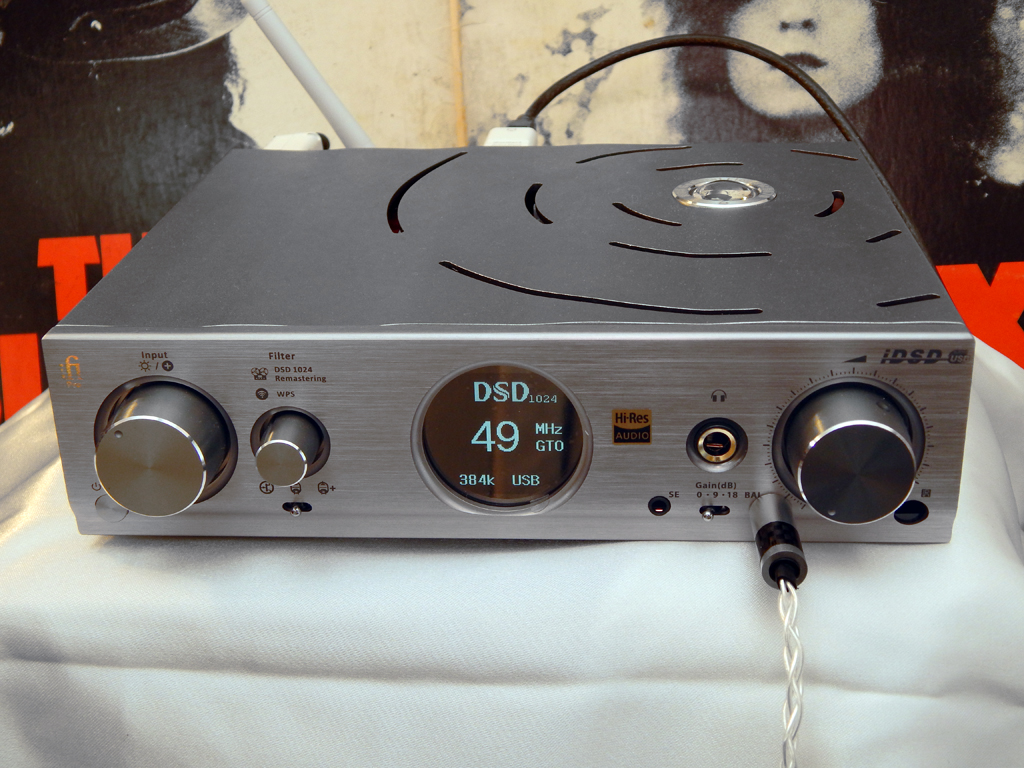 As a reviewer, I have reviewed a lot of world-class DACs. As an audiophile, I have auditioned a multitude more, going back to the very first Hi-End DACs and CD players. I even worked for someone who I consider to be the foremost Digital Designer out there on the design and manufacturing end. For my money, and to my ear, the iFi Pro iDSD 4.4 is the best of them, so much so, that I am giving up my beloved Wolfson and switching to the iFi Pro iDSD 4.4 as my reference DAC. That is not to say that the others aren't brilliant in their own right, I believe the Yggy is unmatched in detail and accuracy for one, and I have yet to really listen to the Bartók (but at $15,000 that's not really in the cards for me), but for my purposes and my ear the iFi Pro iDSD 4.4 hits so far above its weight class that I would be remiss not to make it my pick of Product of the Year. Congratulations iFi, job well done!
-Gary Alan Barker
Price: $2,749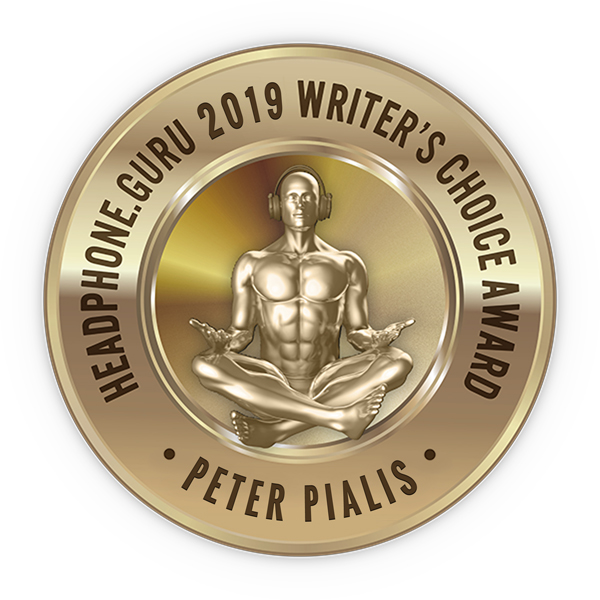 Peter Pialis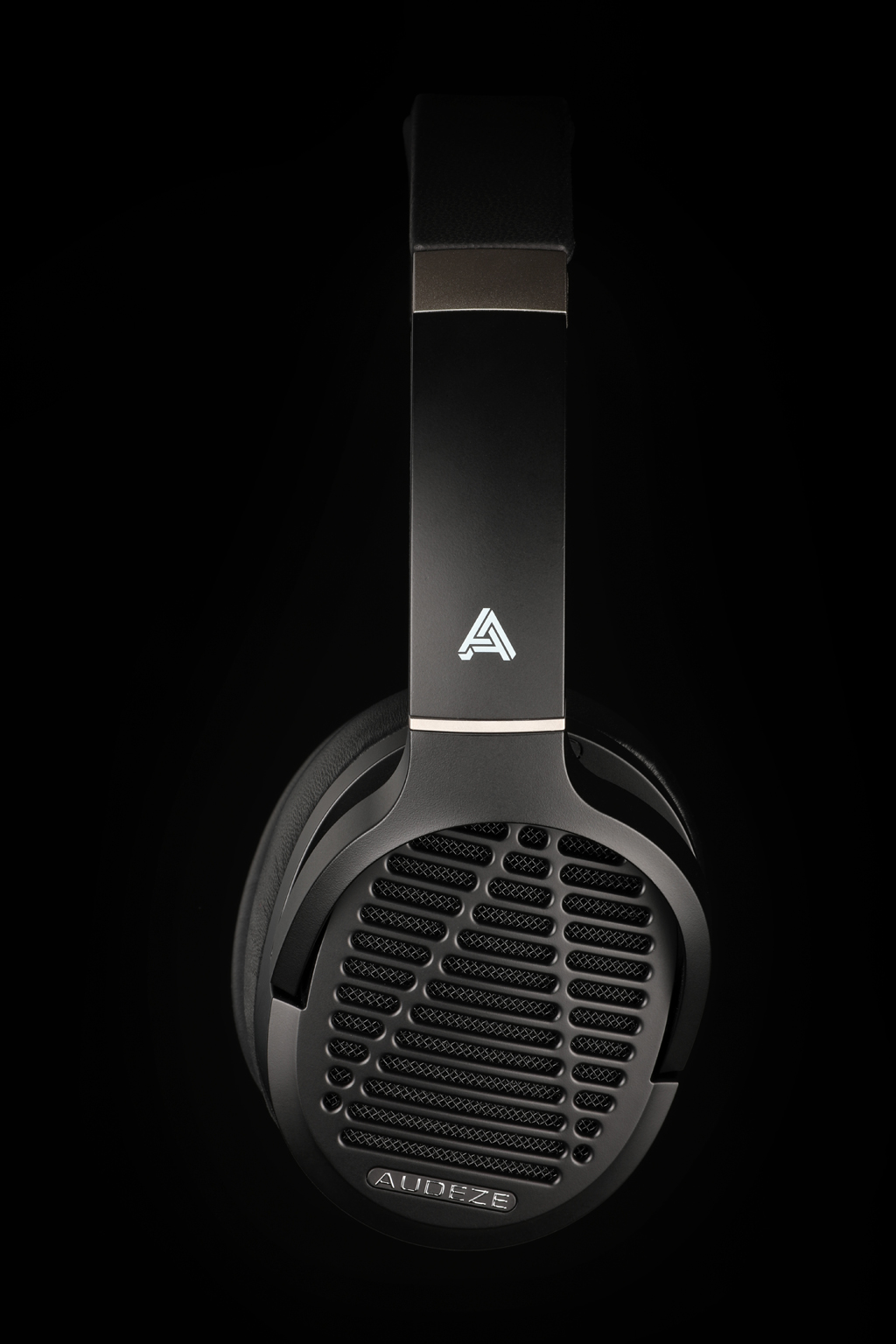 When I first got into the world of personal audio over a decade ago, the flagship headphones of the day were the Sennheiser HD650, AKG K701, and Beyerdynamic DT880. Back then, these were right at the pinnacle of audiophile quality sound from a pair of headphones. Running between $300 – $550, this was a pricey proposition, but nowhere like the $5000+ for TOTL headphones in today's marketplace. Well, Audeze has just released the very impressive LCD-1 and in my opinion, these new headphones surpass the flagship headphones from when I first put away my speaker setup (due to the birth of my first child) and bought a pair of killer headphones. Here's the added bonus: they only cost $399 US! Today you can find many headphones in this price range at your local Bestbuy and NONE of them can even begin to approach Audeze's LCD-1. They continue in the brilliant tradition of Audeze's previous releases and offer truly outstanding audiophile quality for a price point that is there for the average consumer. I am currently working on a full review for these headphones, but I wanted to also single them out for this new groundbreaking release by Audeze.
-Peter Pialis
Price: $399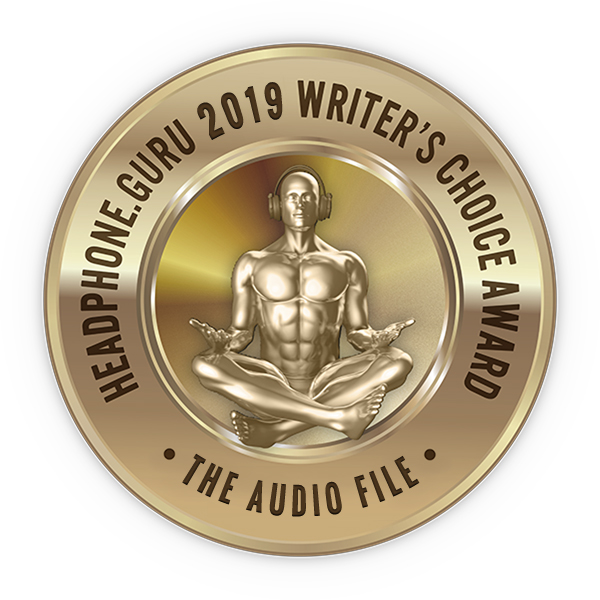 The Audio File: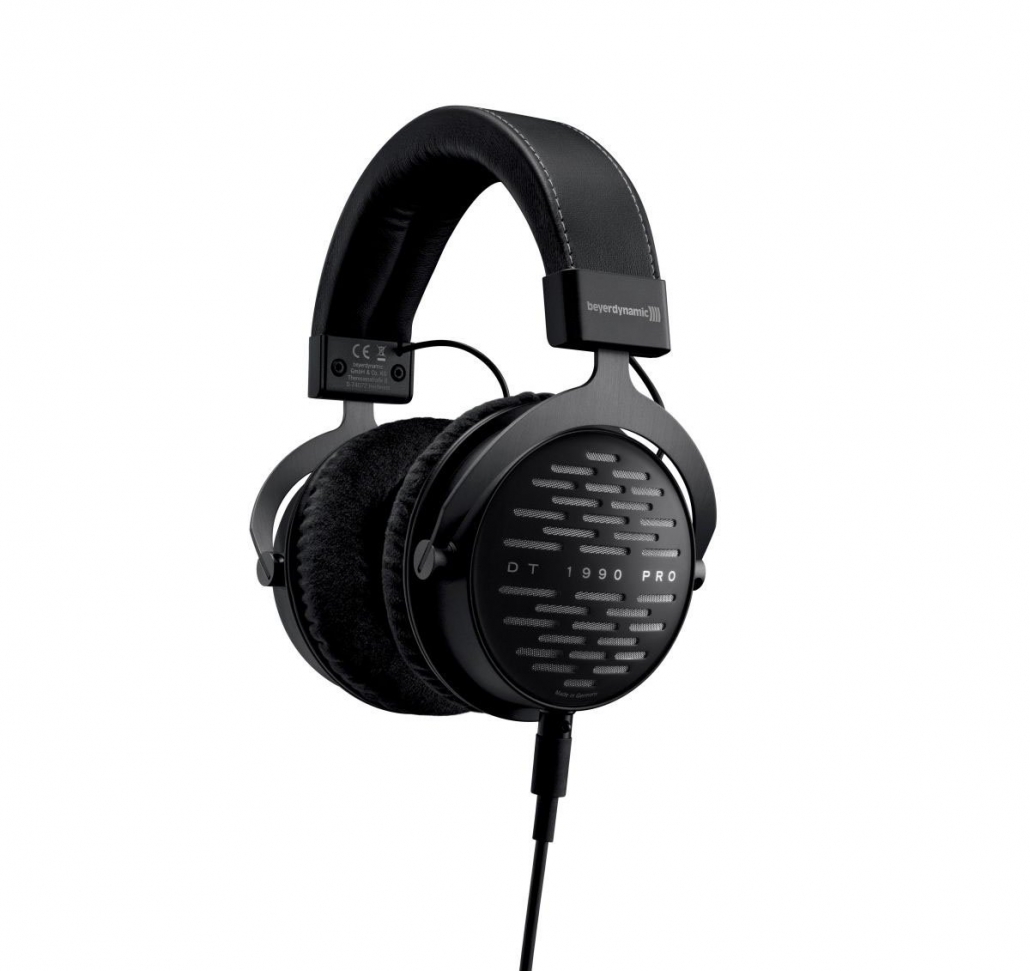 My notes and recollections tell a great story about the 1990 PROs. Glorious stage – incredibly deep presentation that constantly amazes – and a spectacular sonic signature that led me to write Best of Class. I absolutely stand by that as I pen this. At the retail price, I believe I've heard nothing that can compare. Strong words and stronger still – product.
One must judge based upon a "compare and contrast" vis-à-vis other products in the price class and general genre. I have not spent any real-time with the Mr. Speakers Aeon Flow (at a 3rd more), but I can tell you this much: If I had 500 to 600 dollars to spend, these beyerdynamic DT 1990 PROs would be first on my personal list, end of story.
-The Audio File
Price: $ 599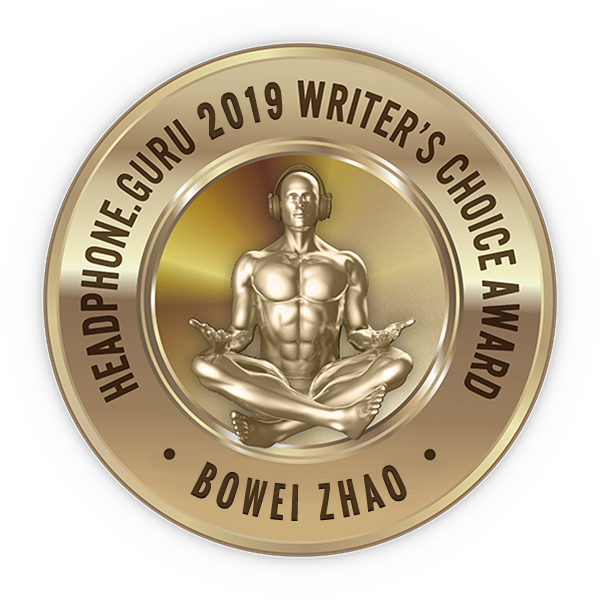 Bowei Zhao:
Audeze LCD-GX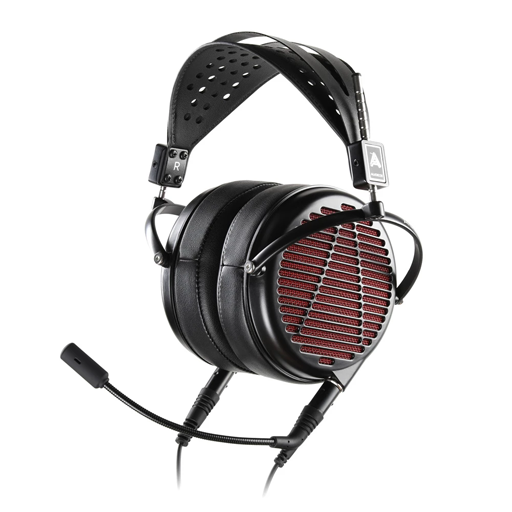 If you told me a year ago about the Audeze LCD-GX, I would have laughed. Isn't that just an LCD with a mic? How innovative or changing could that possibly even be!!? It turns out, the answer is VERY. The Audeze LCD-GX is my daily desktop PC driver PERIOD. It's lightweight, comfy, and allows me to seamlessly switch between listening to high-end audio and getting on discord to join the battle with my friends in seconds. No more awkward headphone swapping and changing the DAC selection or unplugging. Versatility is the name of the game and Audeze is coming in by storm this year. If I had to choose an Audeze to live with and use every day, this would be it. Keep an eye out for Headphone.Guru's full review on the LCD-GX.
-Bowei Zhao
Price: $899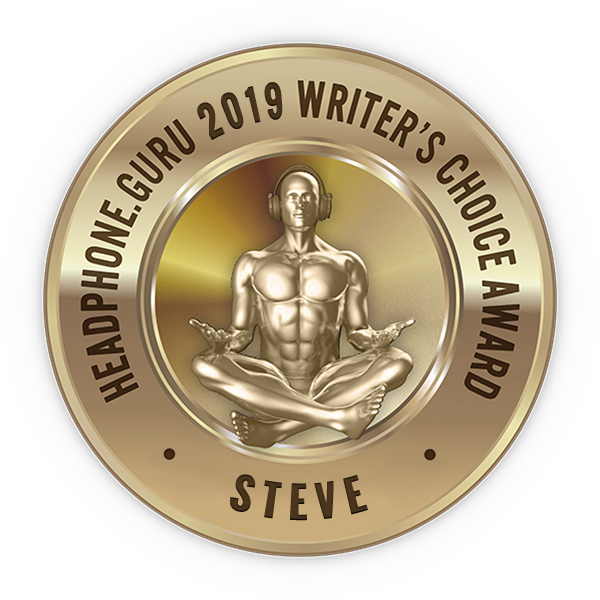 Steve: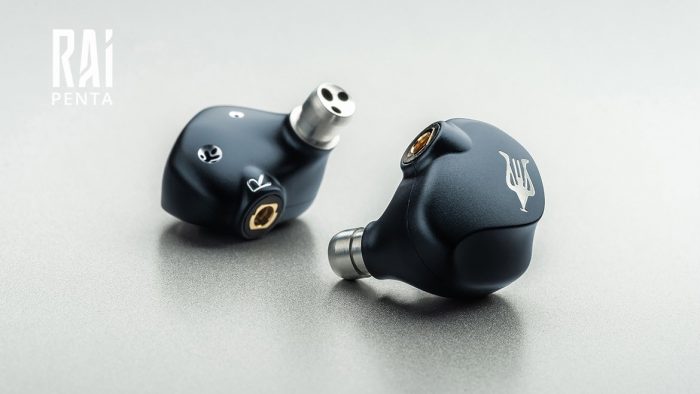 I place these in my highest category, Pretty Awesome. You get a fantastic bang for your buck with these IEM's. To summarize, the tone, bass, clarity, precision are all hitting above their weight class. The fit is probably the best universal I have ever put inside my ears, and they were so comfortable that I fell asleep on my side while wearing them. I highly recommend these IEM's.
-Steve
Price: $1,099