Once again we have reached that time of year when we look back at what was truly amazing. While there have been many trials and tribulations this year, we are still able to look back and pick out many wonderful highlights and is our won't we award the best of the best with our annual Product of the Year designations, so without further ado, let me present to you.
Pandemic has caused more people to appreciate quiet time with the many products we chose and as always the choices were difficult but many contenders is so good for the personal audio market. Happy holidays to our friends and their family and we look forward to 2021.
Headphone.Guru's 2020 Product of the Year & Writer's Choice Awards!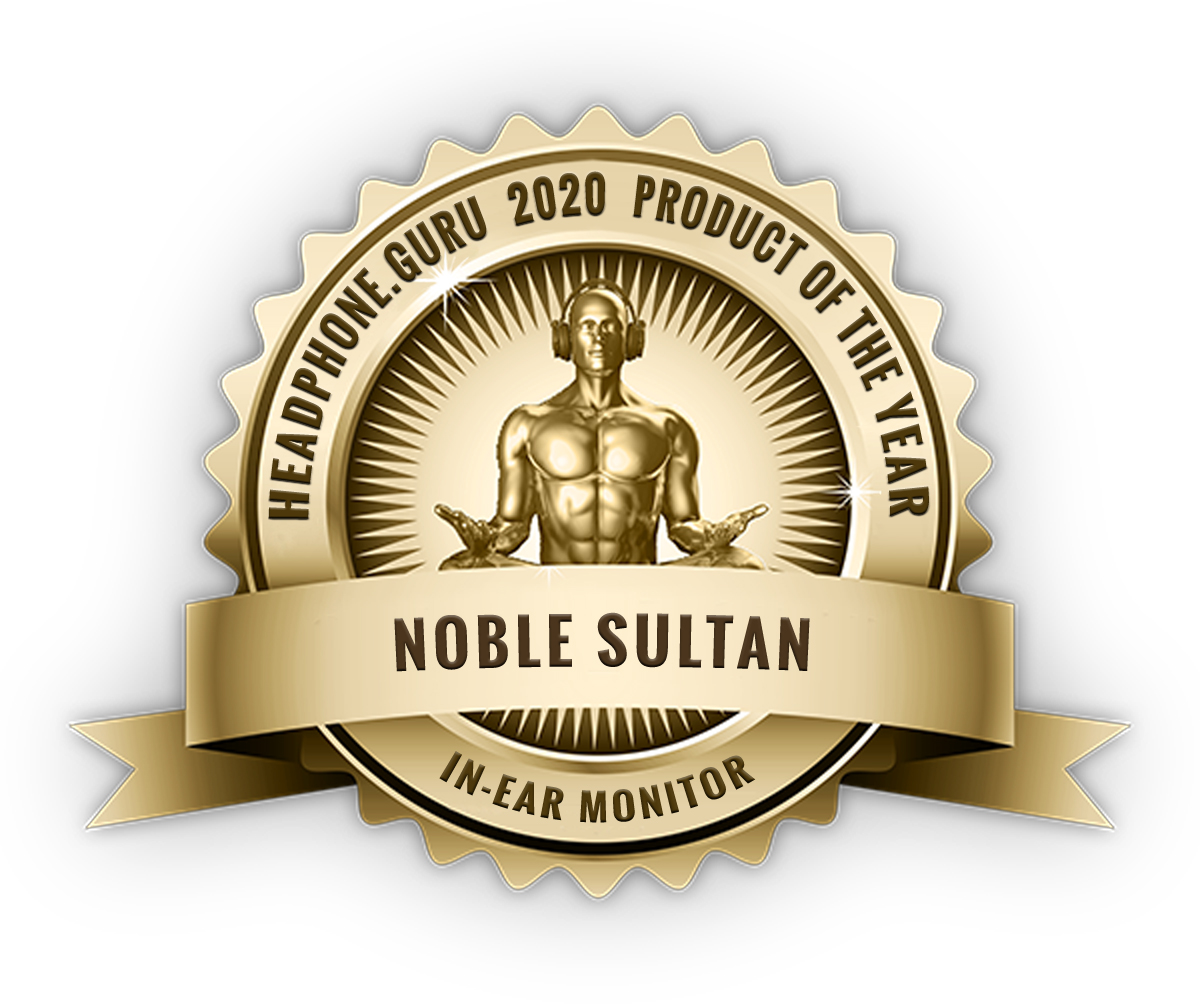 2020 In-Ear Monitor Product of the Year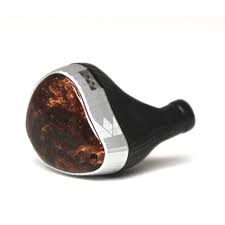 If you're looking for a home run for musical listening, the Babe Ruth of IEM's is here now in the Sultan and the crown of owning the best universal in-ear monitor in the world is available for the music lover who wants a complete adventure into musical bliss. The Sultan is the new artisan product destined for greatness and a marvelous musical instrument to make you forget and fall in love with the world's greatest stress reliever, music. The Sultan is the new champion that gets me all the way there in complete satisfaction.
-Frank Iacone
Manufacturer's Website:
Price: $2,900 USD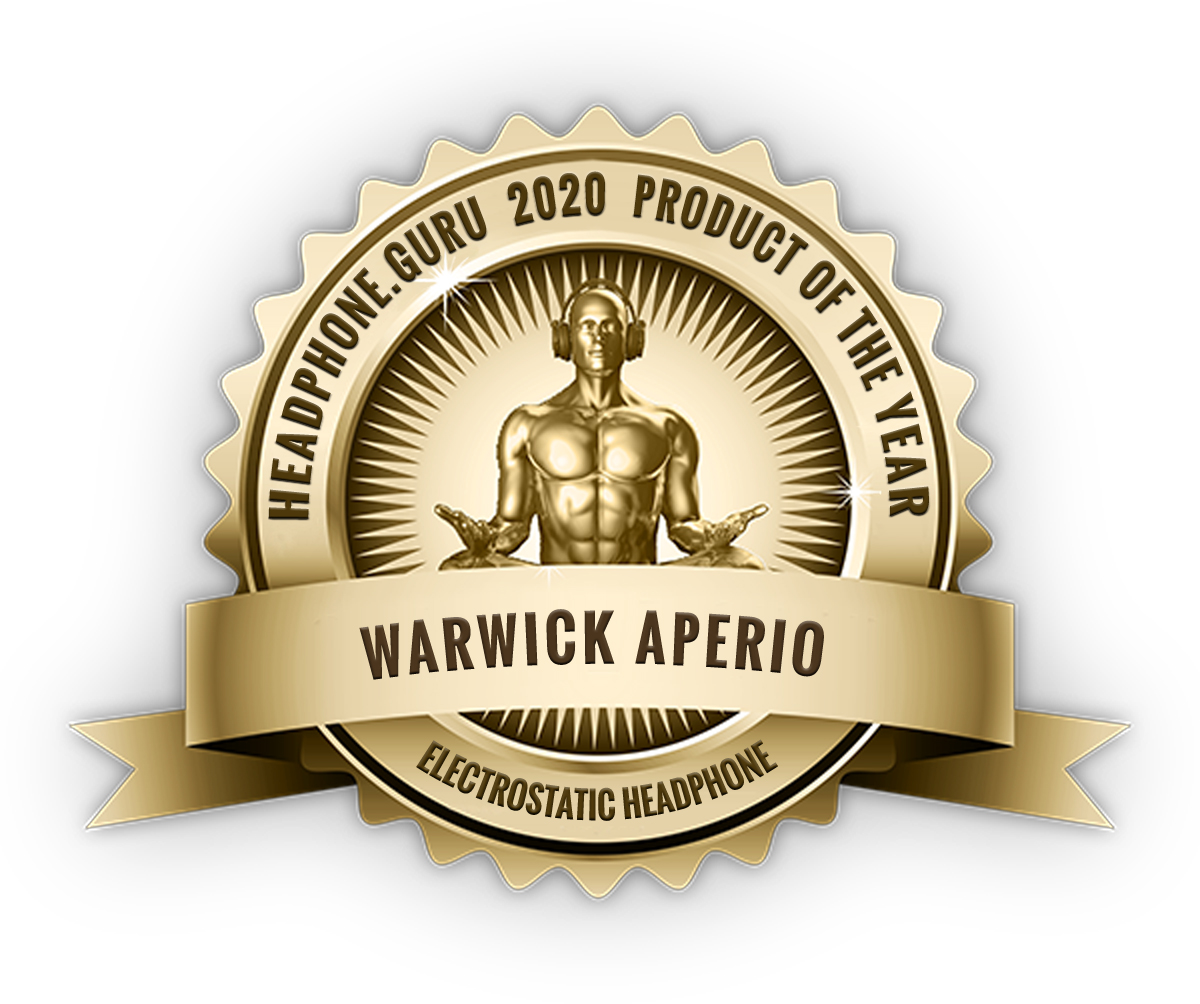 2020 Electrostatic Headphone Product of the Year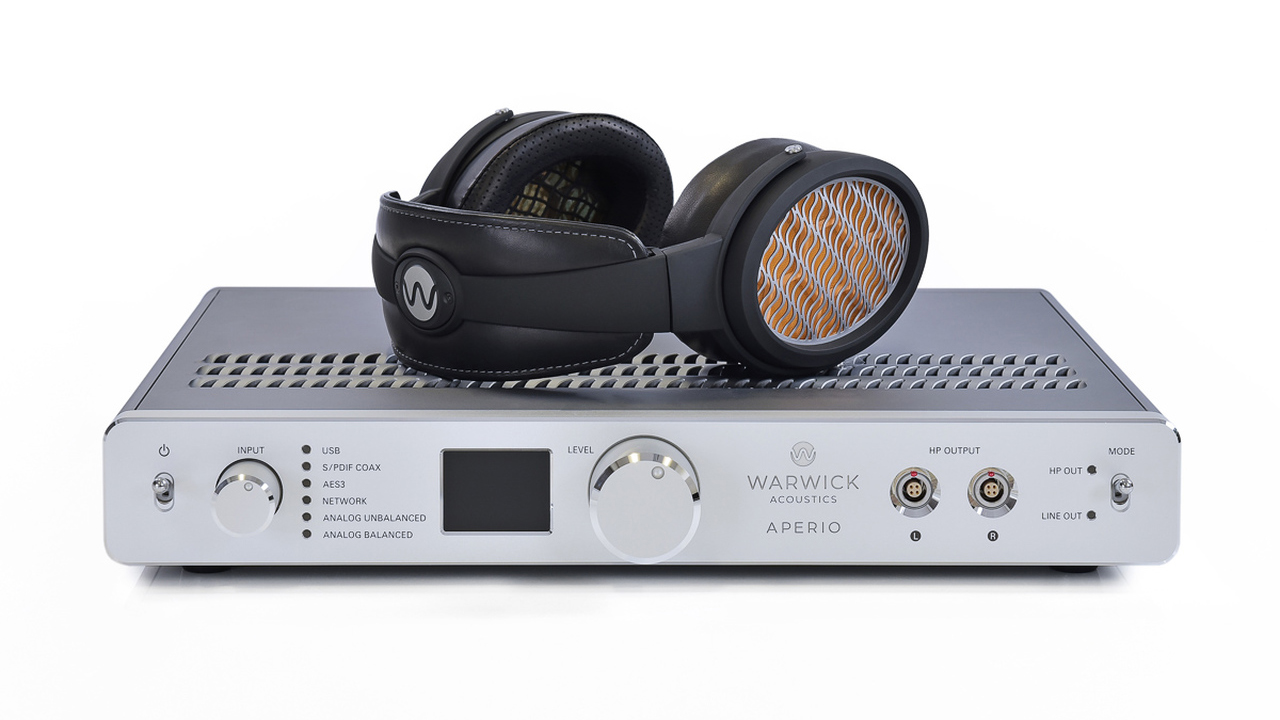 APERIO is a terrific system that delivers big-time musicality and garners our highest recommendation for the listener who wants the best in headphone listening with a system that can also be used in a two-channel system to make it a more memorable listening experience. Listen to APERIO and you may find your wallet a little lighter as it delivers what many listeners are looking for in a system. APERIO for the fortunate who can afford it may well be the End of the road for system buying and for Warwick a major achievement in sound design. Sensational!!!
-Frank Iacone
Manufacturer's Website:
Price: $24,000 USD.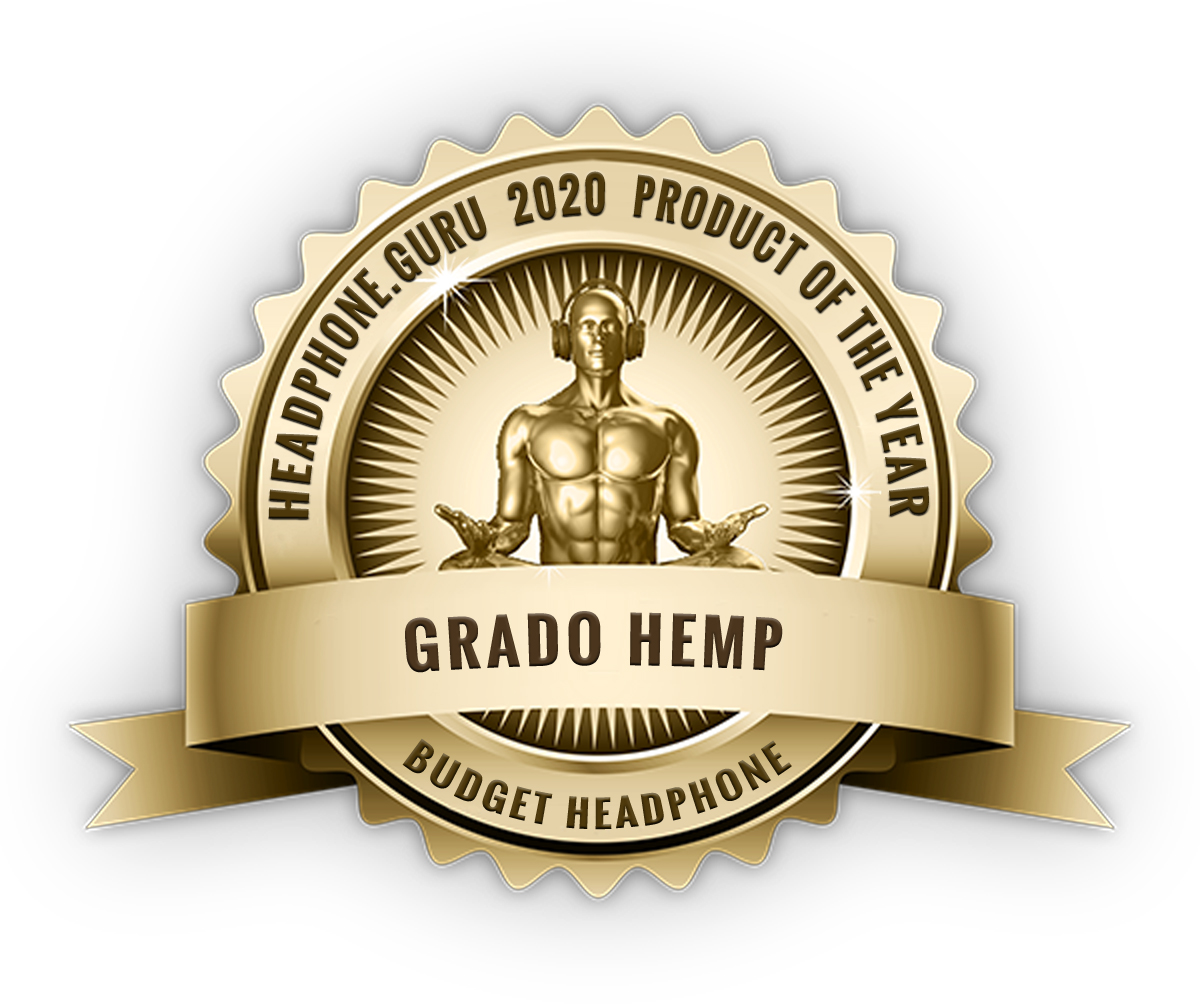 2020 Budget Headphone Product of the Year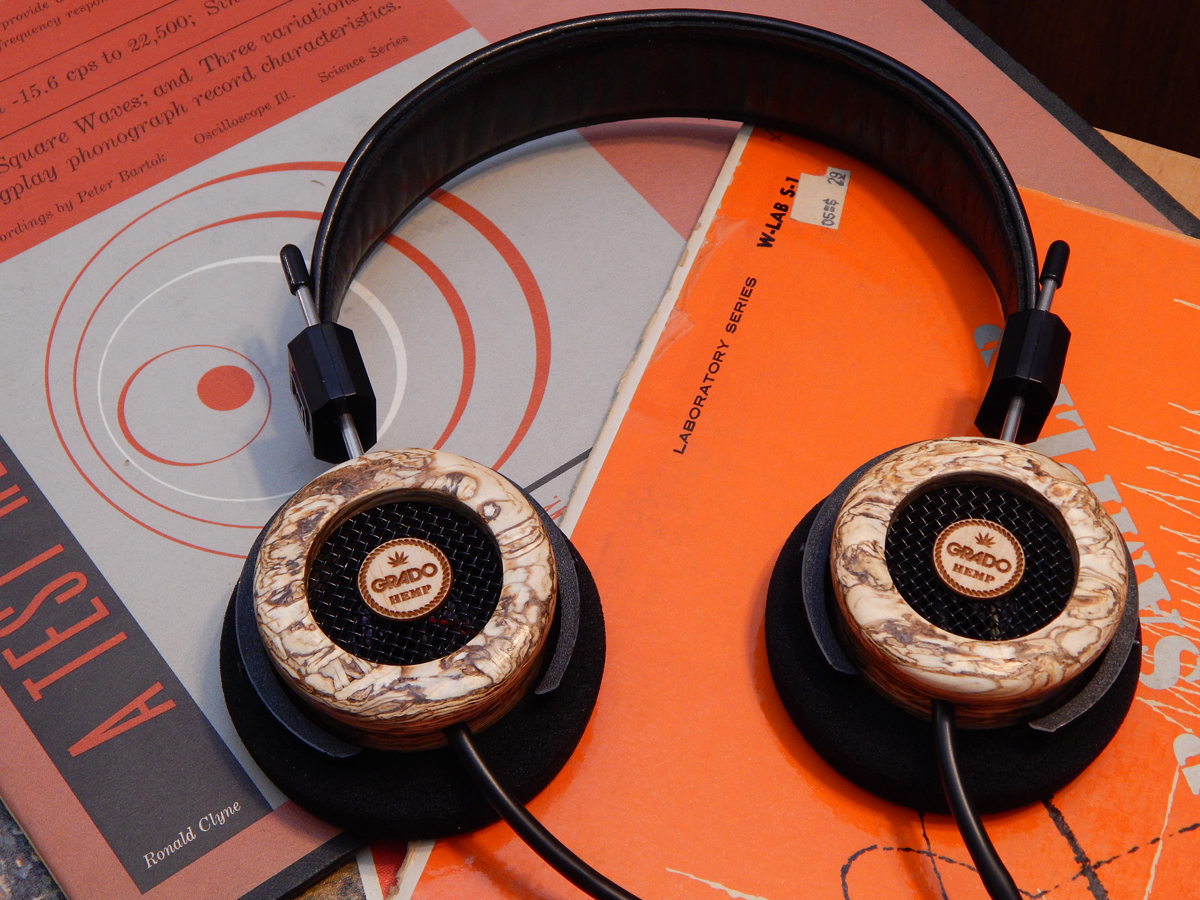 With its expansive airy soundstage, precision image, deep bass extension, liquid neutral timbre, cool musicality, brutal speed, and admirable dynamic range, I can say that the Hemp is hands down the best headphone I have heard in its price range, and one of the best dynamic headphones period. While not a forgiving headphone, though I suspect that the Blue Dragon cable would compensate for this, it is not abrasive either, even with low-resolution sources, yet like any extremely fast headphone it scales up quickly with higher sample rates.
-Gary Alan Barker
Manufacturer's Website:
Price: $420 USD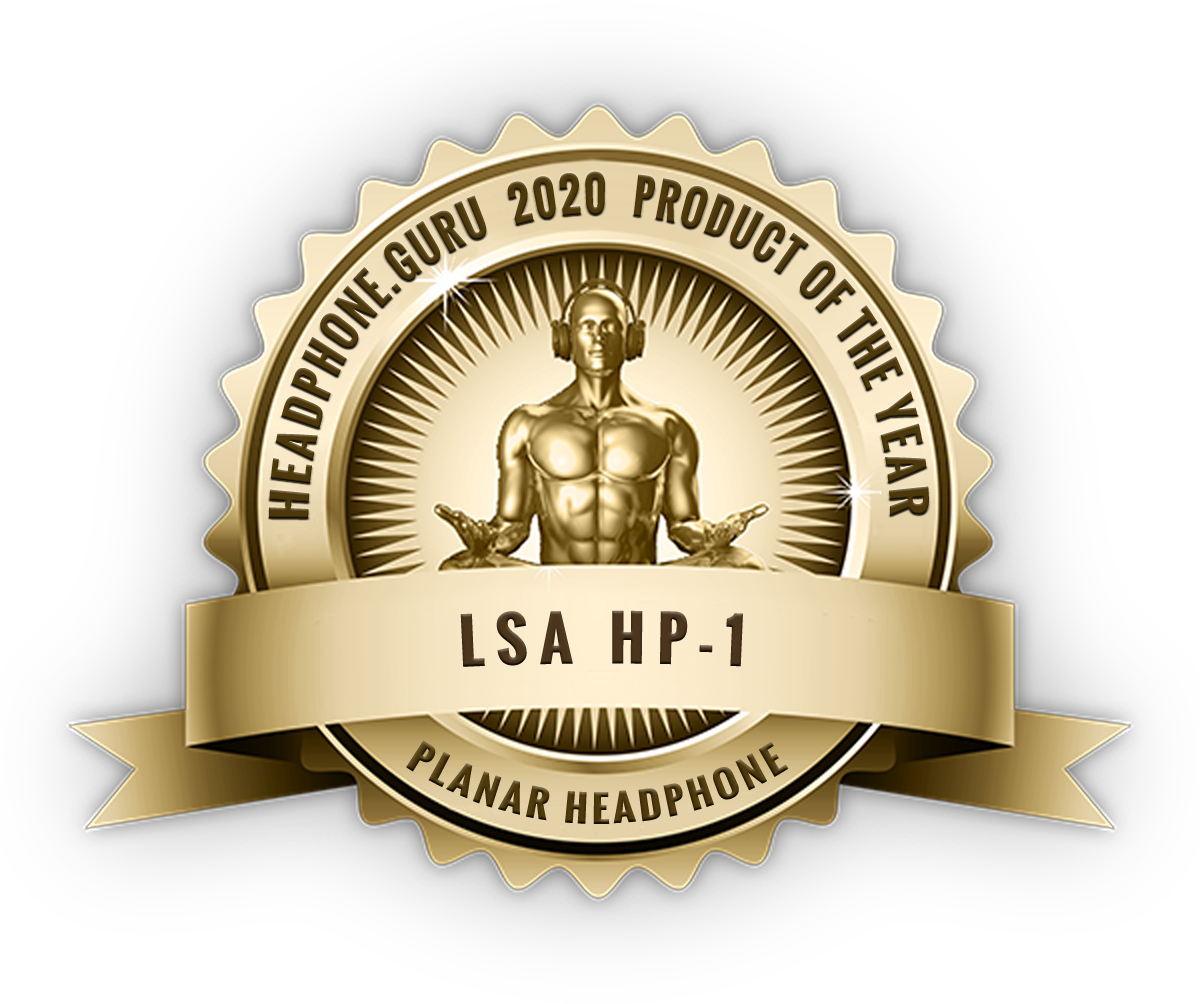 2020 Planar Headphone Product of the Year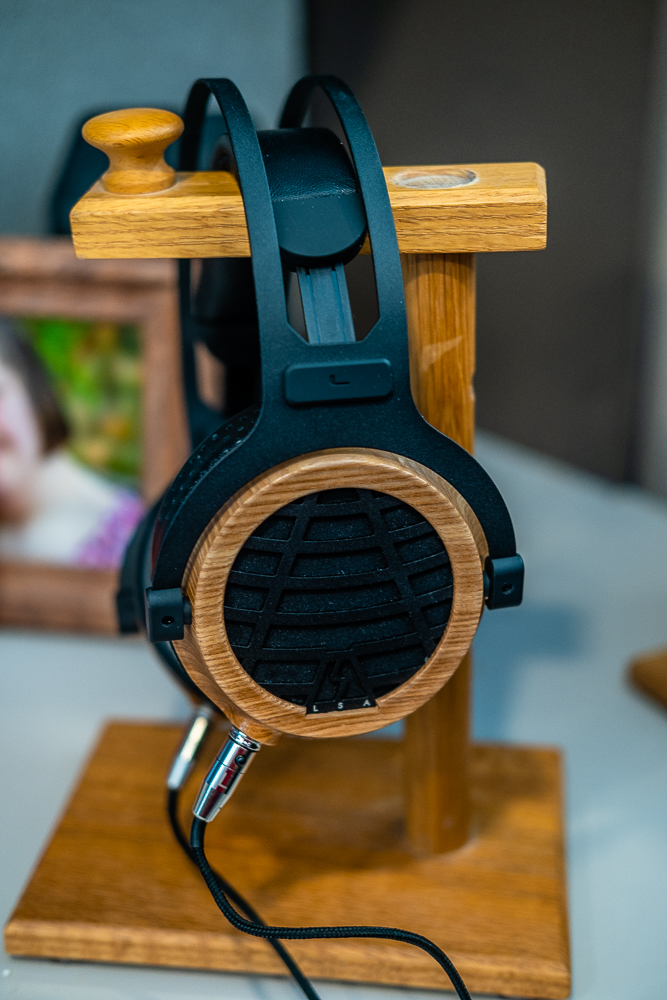 Once in a long while, a product comes into the listening room that takes hold of me and does not let go. The HP-1 is such a product and has been in constant use since its arrival.
If you are looking for a well-balanced sound you need to hear how good the HP-1 sounds. The fact that it is offered for so little money makes this one of the best values in personal audio. Dynamics and musicality are what the LSA HP-1 is all about and one of the best headphones I have heard and worthy of reference status.
-Frank Iacone
Manufacturer's Website:
Price: $1,399 USD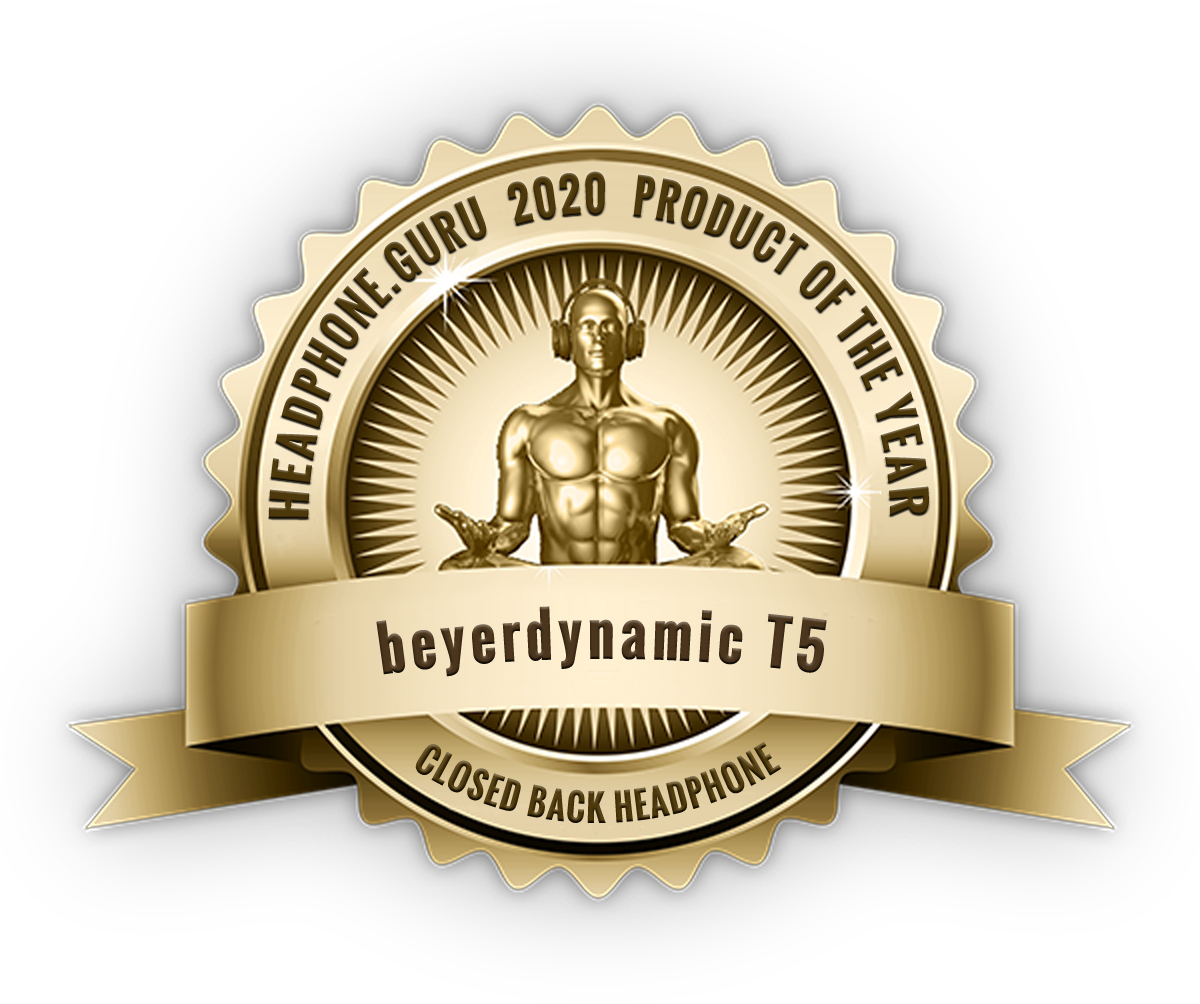 2020 Closed Back Headphone Product of the Year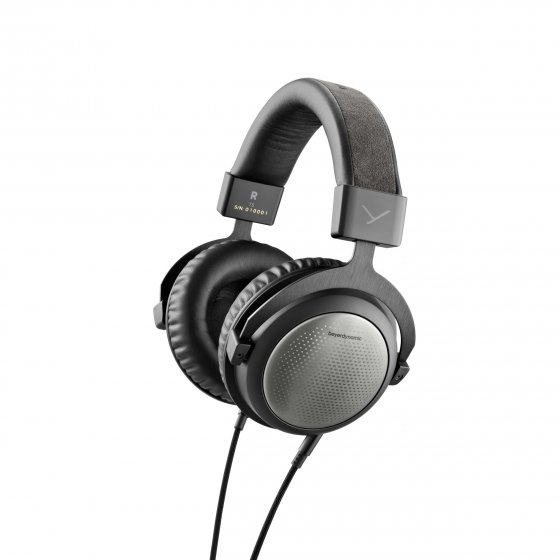 beyerdynamic T5
A upgrade to a world class legendary classic headphone well deserving of the name and attendant accolades. Congratulations beyerdynamic, you hit this one out of the park.
-Frank Iacone
Manufacturer's Website:
north-america.beyerdynamic.com
Price: $999 USD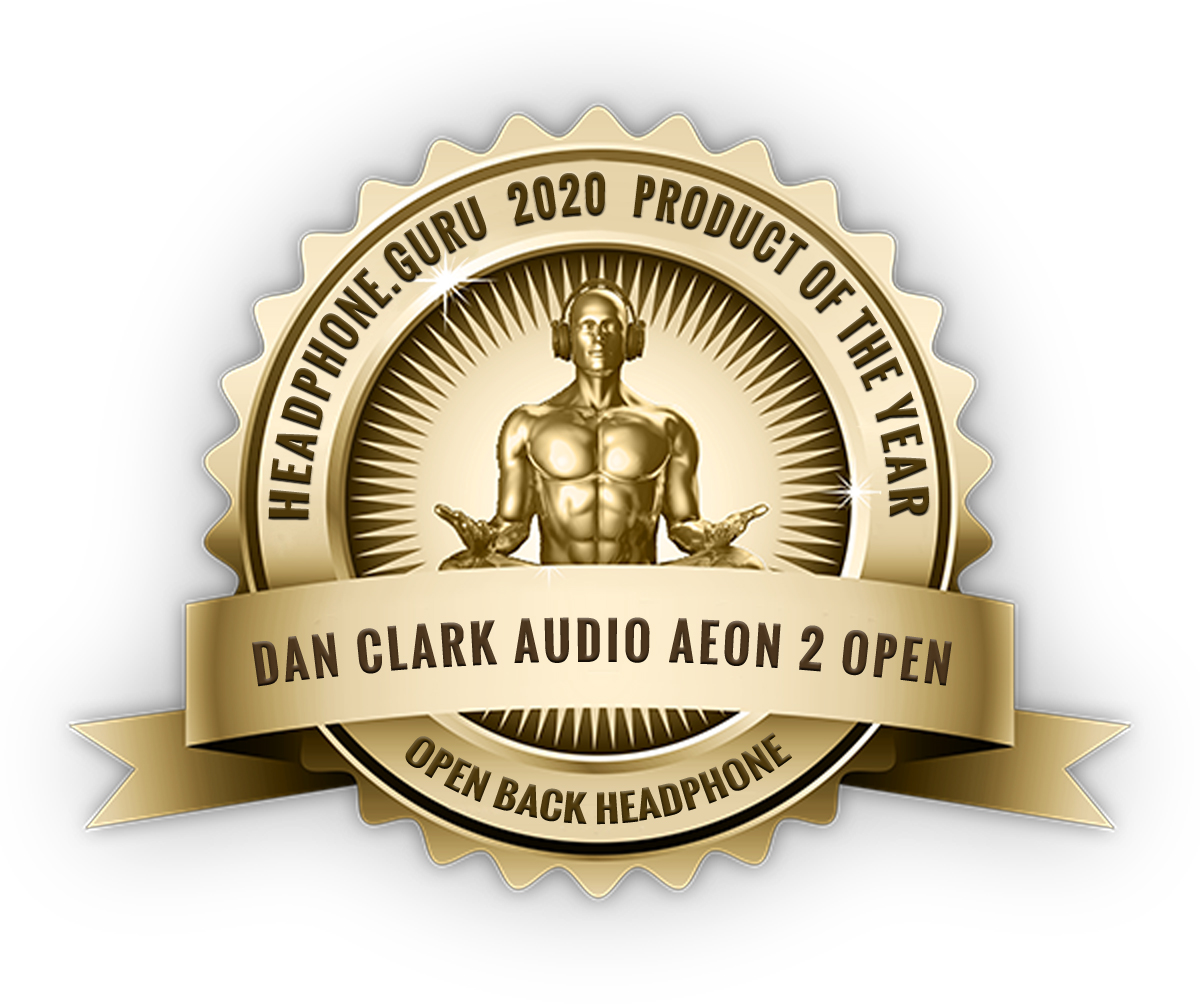 2020 Open Back Headphone Product of the Year
What can I say about these incredibly impressive headphones? With flagship-like sound quality, outstanding portability (including the collapsing headband and carrying case), and substantial value proposition, you really can have your cake and eat it too!
-Peter Pialis
Manufacturer's Website:
Price: $899.99 USD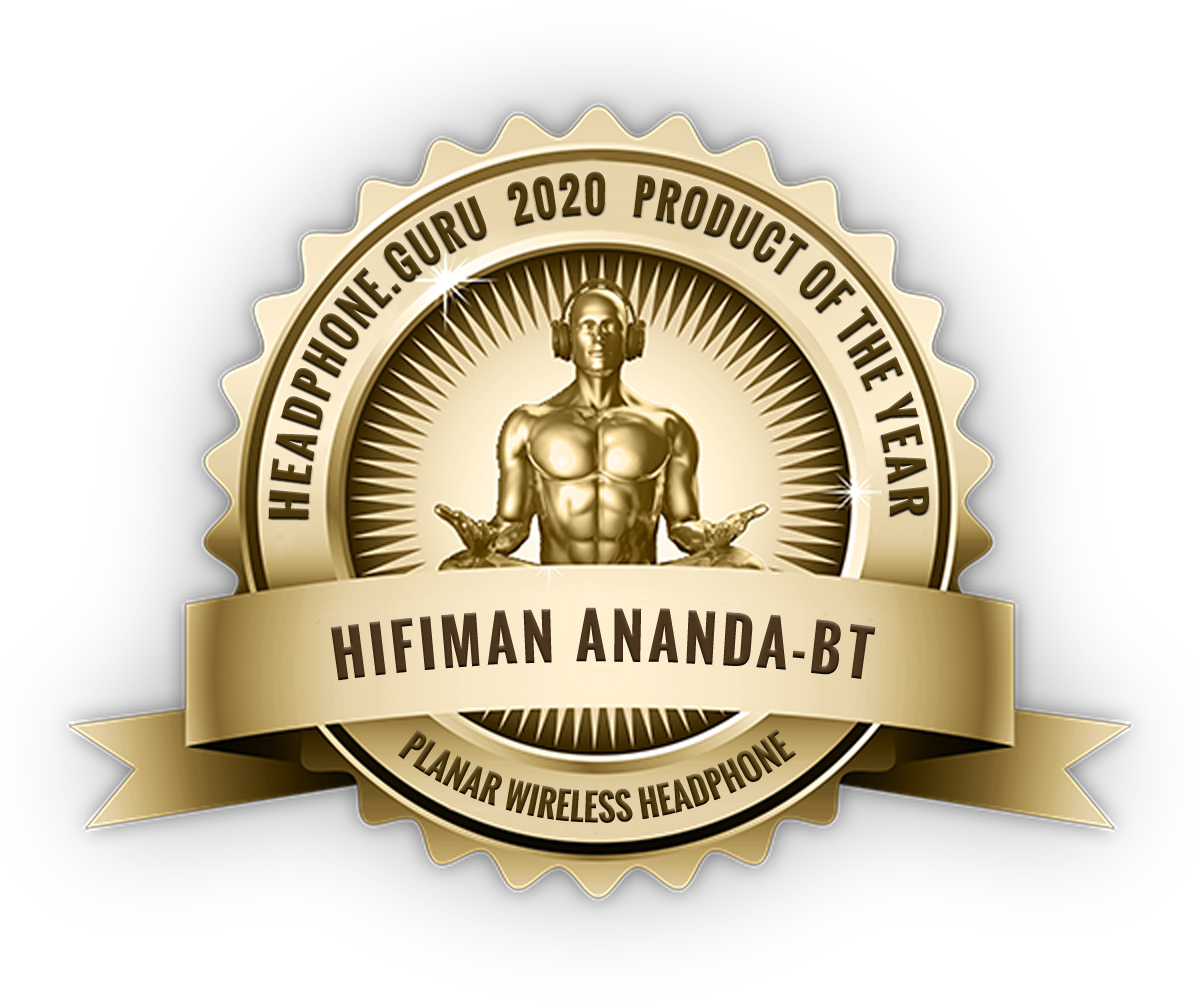 2020 Planar Wireless Headphone Product of the Year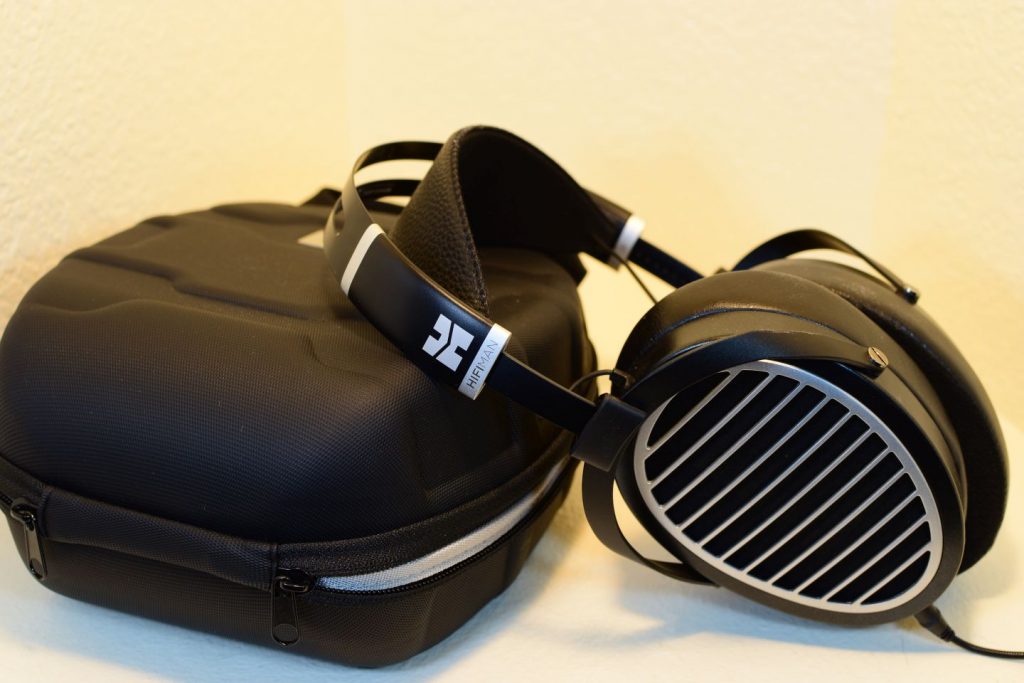 The HIFIMAN ANANDA-BT brings with it the answer of 'yes' to your daily usage scenarios. It brings an answer to the question posed by wireless technology except this time in the high-end audio spectrum. It's ready to be your primary desktop setup and rig. It's ready to be your portable high-end travel setup with the included hard-case. It's ready to get you into battle with your friends while in your hotel room. It's ready to be however you want to use it. HIFIMAN is selling you an all-inclusive kit with the ANANDA-BT and it is up to you to decide how you want to use it. The answer is yes.
-Bowei Zhao
Manufacturer's Website:
Price: $999 USD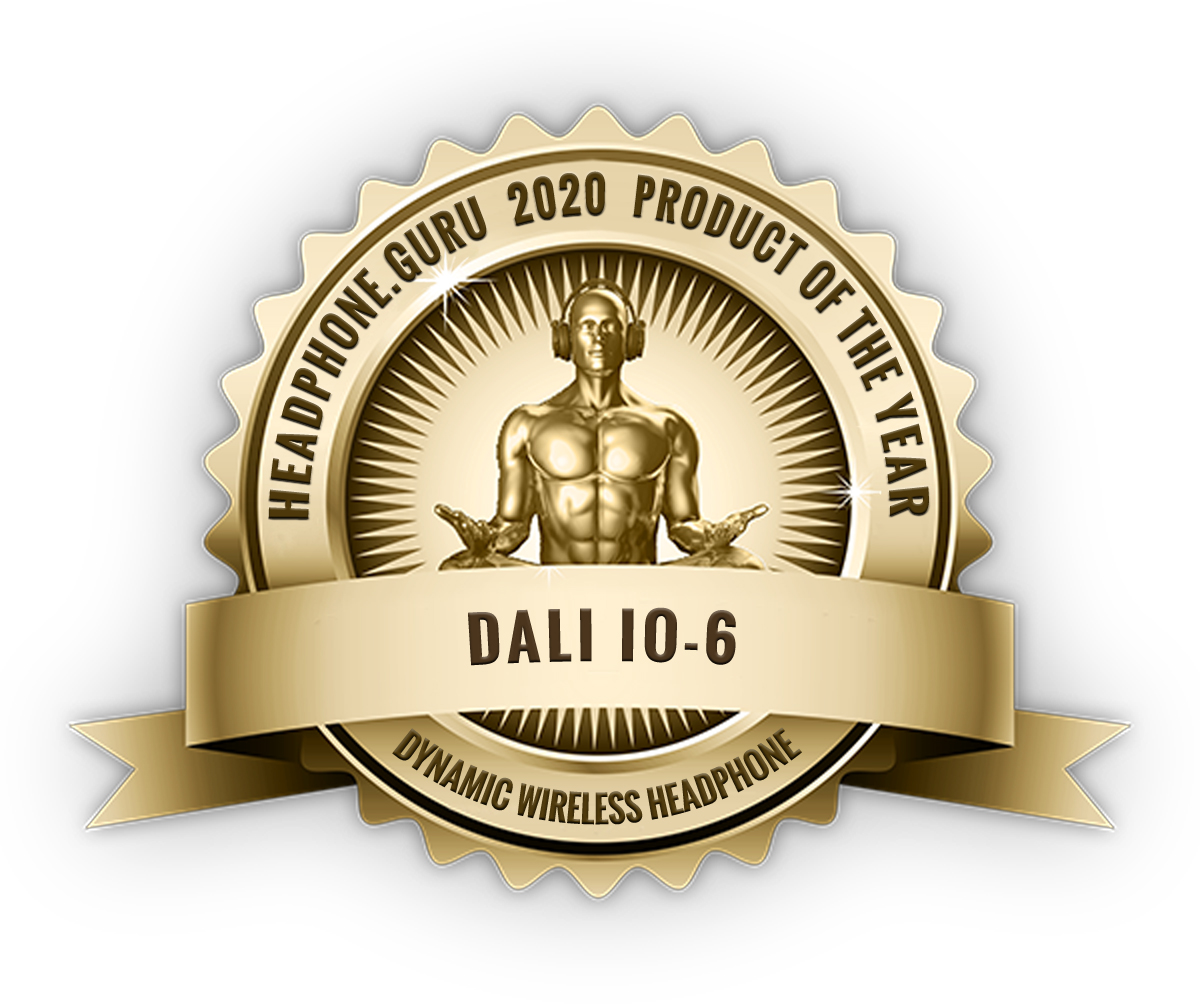 2020 Dynamic Wireless Headphone Product of the Year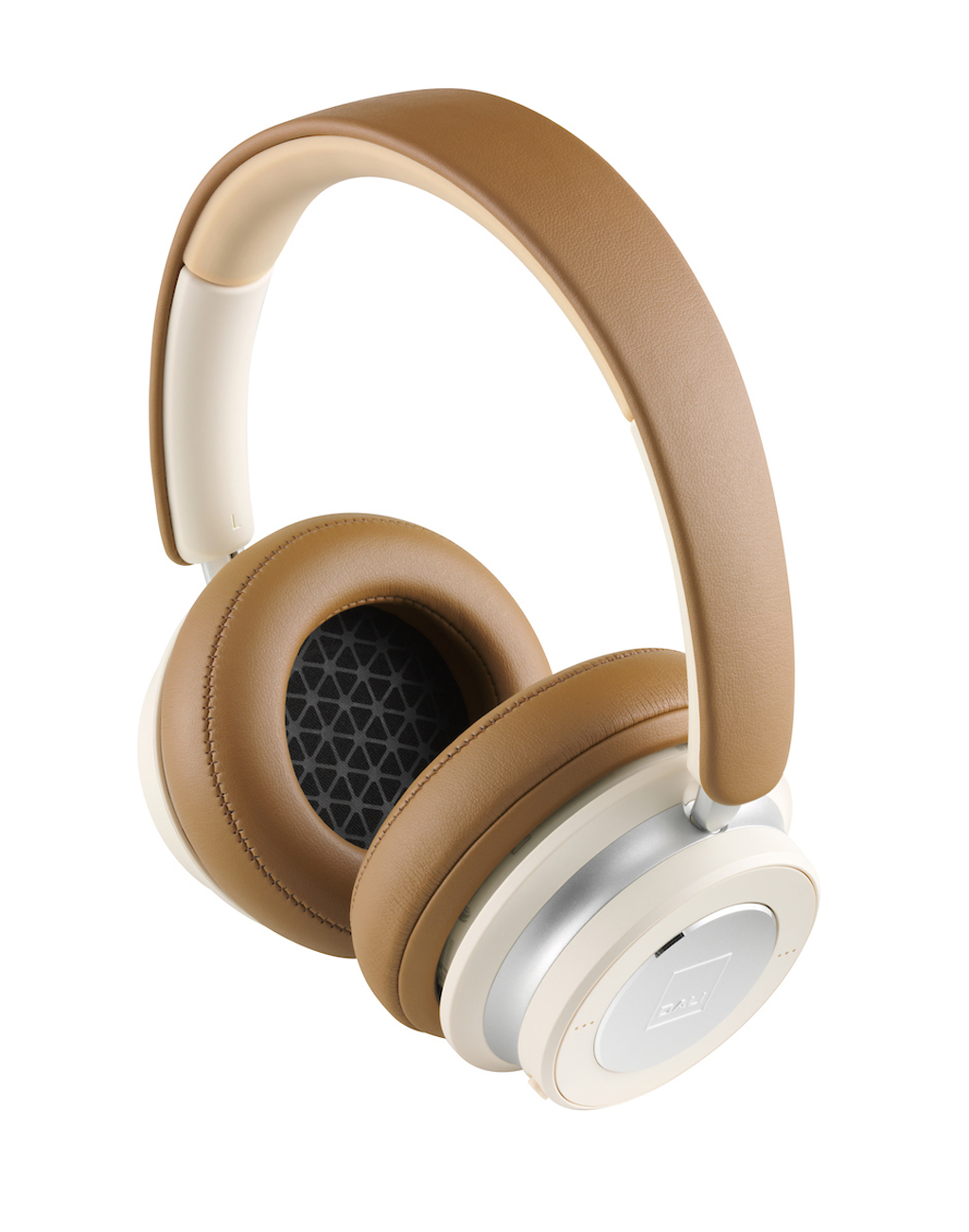 The first bar for any headphone should be basic sound quality, and this one the DALI IO-6 passes with flying colors, offering a large soundstage and a warm but musical sonic signature that can easily compete with any headphone in its price range.
As Active Noise Cancelling headphones I will also give them a passing grade, as they do what they were intended to do which is cancel out low-frequency background noise. Also, the seal and passive noise cancellation is on a par with IEMs, which is truly impressive.
Though it is as a Bluetooth headphone that the DALI IO-6 absolutely excels, providing some of the best sound of any Bluetooth headphone I have listened to.
-Gary Alan Barker
Manufacturer's Website:
Price: $499 USD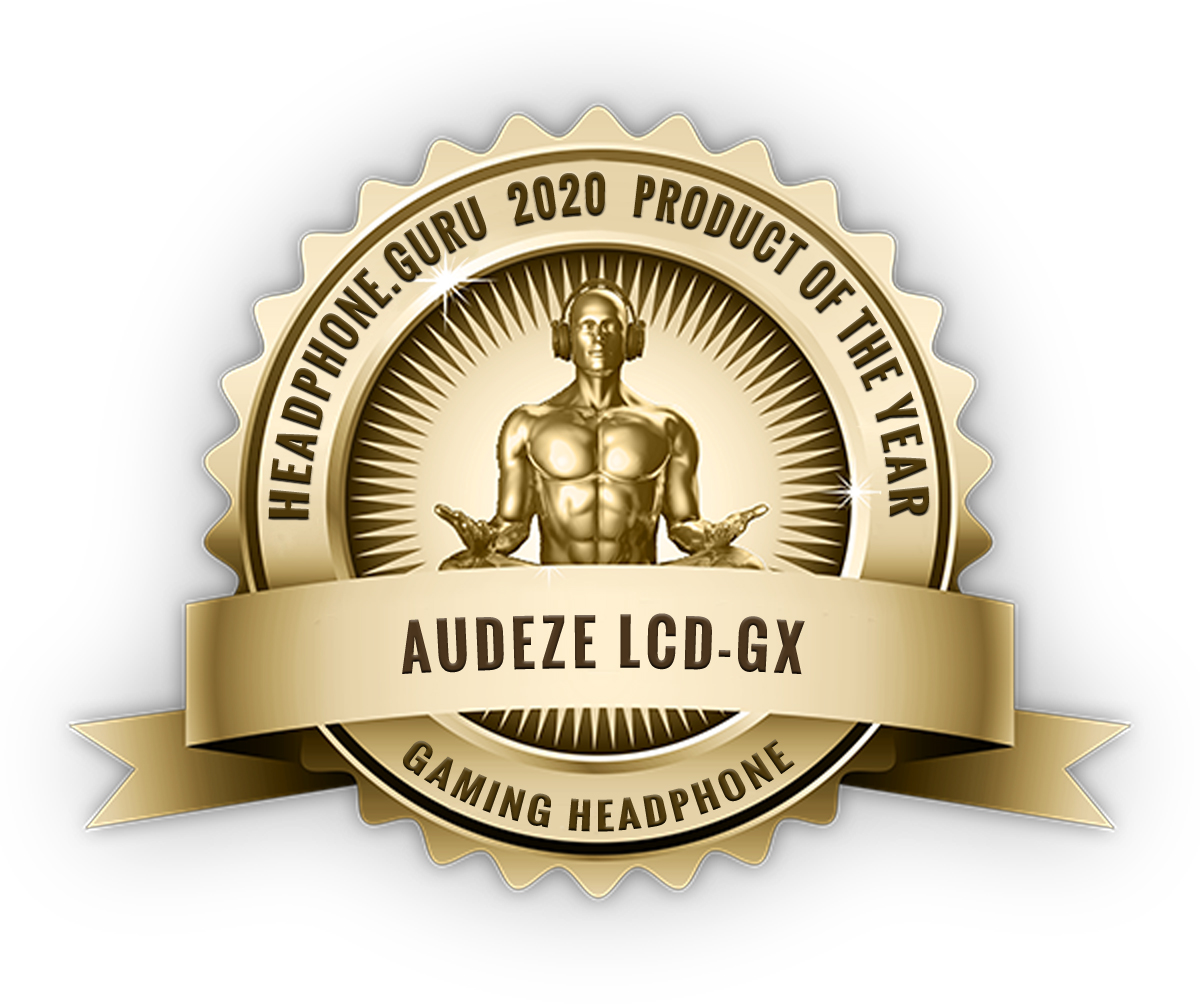 2020 Gaming Headphone Product of the Year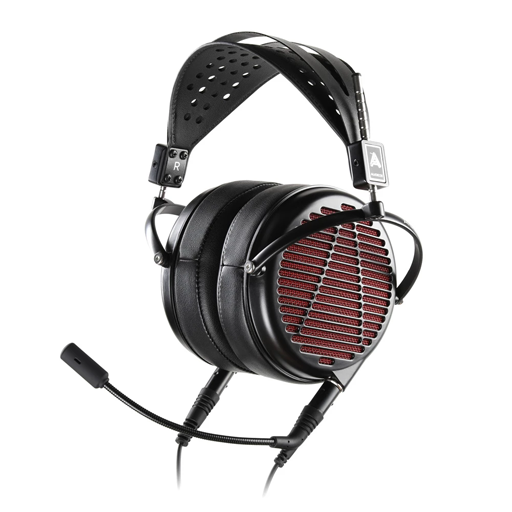 The Audeze LCD-GX is so apt at gaming and performing as a general listening headphone that it's taken over as the sole headphone on my desk. Why have both a dedicated gaming headphone and one for listening to music and watching Crunchyroll when one fulfills everything?
-Bowei Zhao
Manufacturer's Website:
Price: $899 USD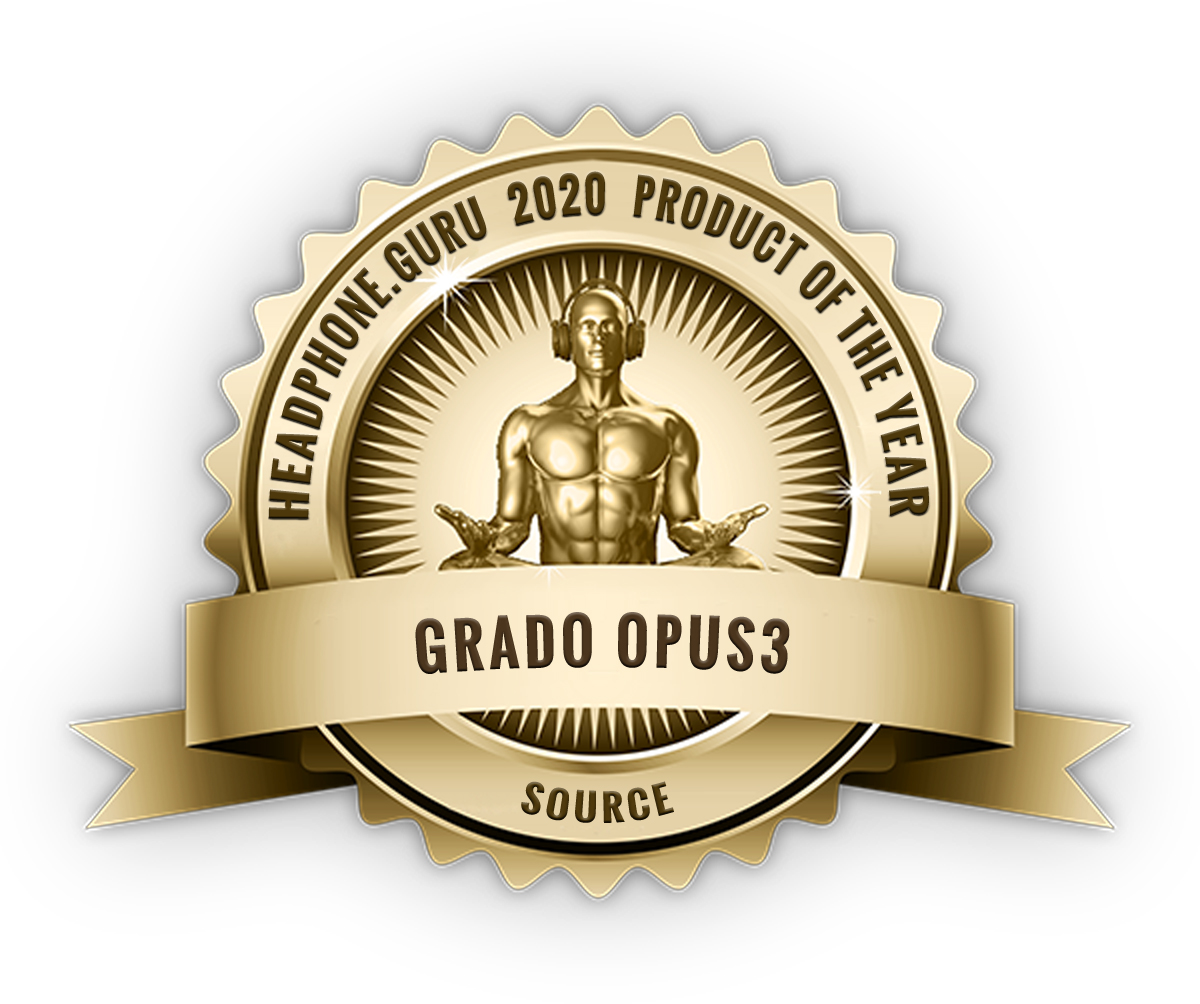 2020 Source Product of the Year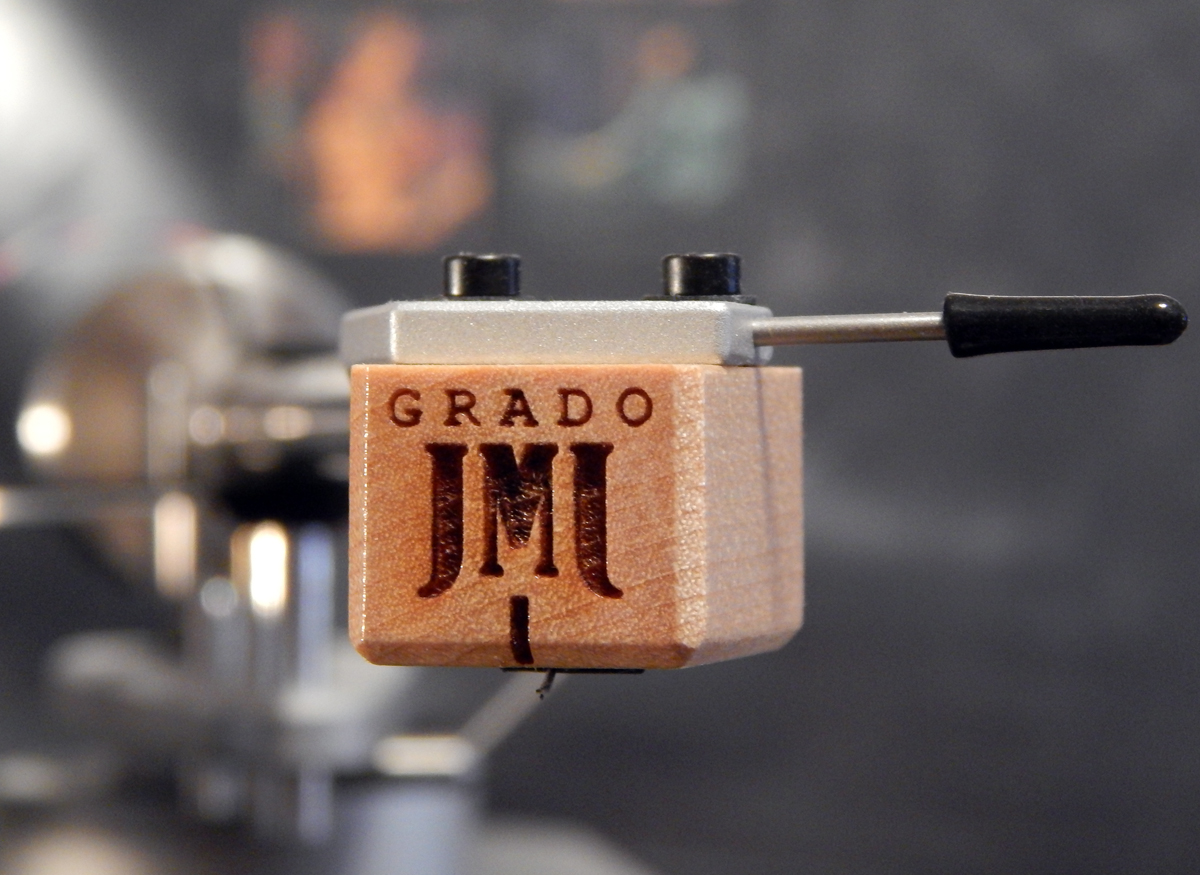 The Opus3 completely reaffirmed my love and respect of Grado cartridges and reinforced my love of vinyl once again (as if it needed it). The tonality of the Opus3 is natural and musical and the resolution can stand toe to toe with the big boys. All in all, the Grado Opus3 is a first-class cartridge that I can heartily recommend to anyone setting up a medium to high-end turntable ensemble or upgrading an existing system.
-Gary Alan Barker
Manufacturer's Website:
Price: $275 USD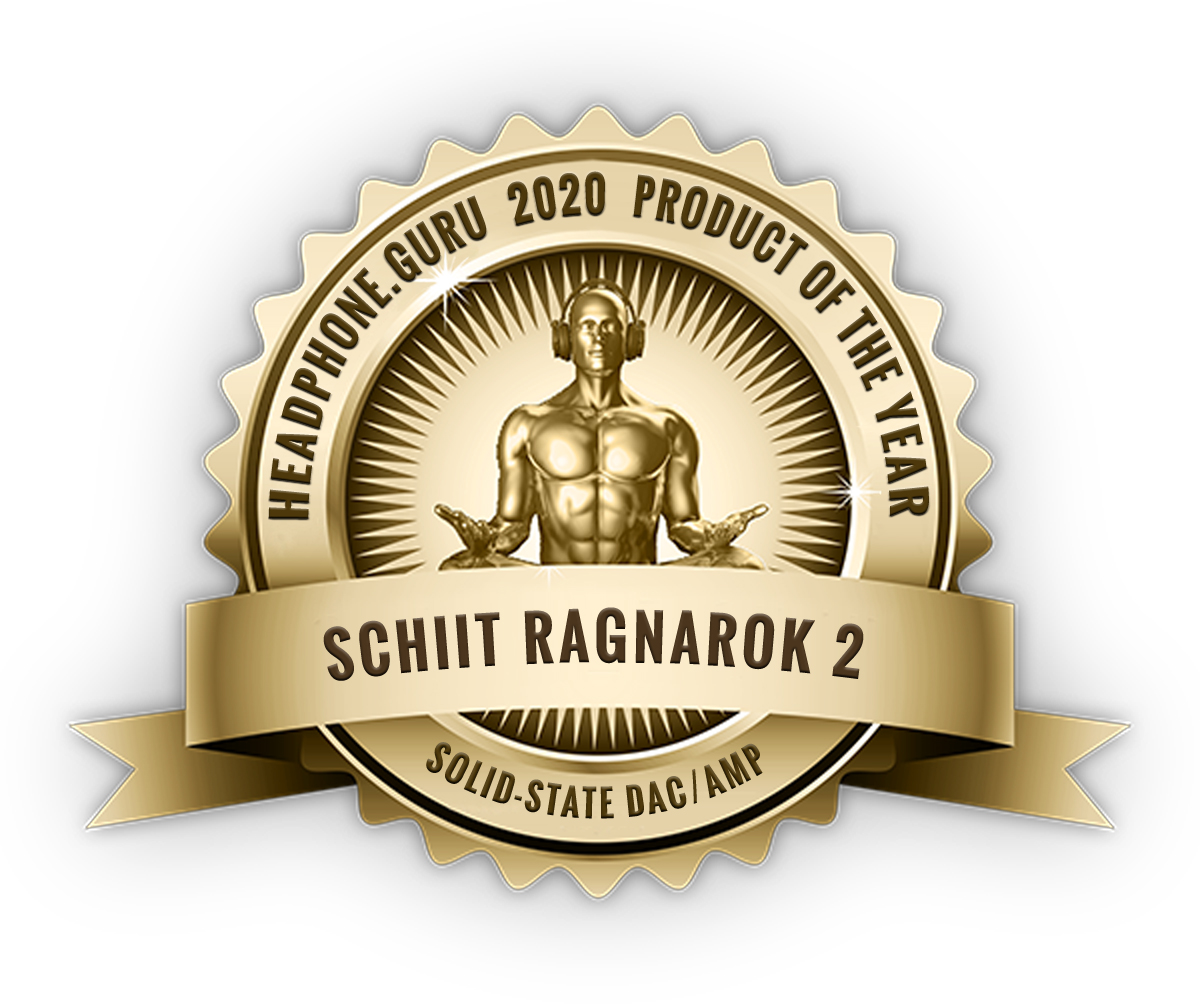 2020 Solid-State DAC/Amp Product of the Year

The original Schiit Ragnarok Headphone/Loudspeaker Amplifier was an epic reference piece at a great price. There is a reason that most of the high-end headphone companies used one in their headphone show setups. The Schiit Ragnarok 2 DAC/Preamp/Headphone Amplifier/Loudspeaker Amplifier expands on the original with a better amplifier and the options for a phono preamp and a True Multibit DAC offering a reference quality DAC/Amplifier for less than most companies (including Schiit to be honest) sell their stand-alone reference DACs making it one of the best values in audio period.
-Gary Alan Barker
Manufacturer's Website:
Price: $1,799 USD (Fully Loaded as Reviewed) $1,499 USD sans DAC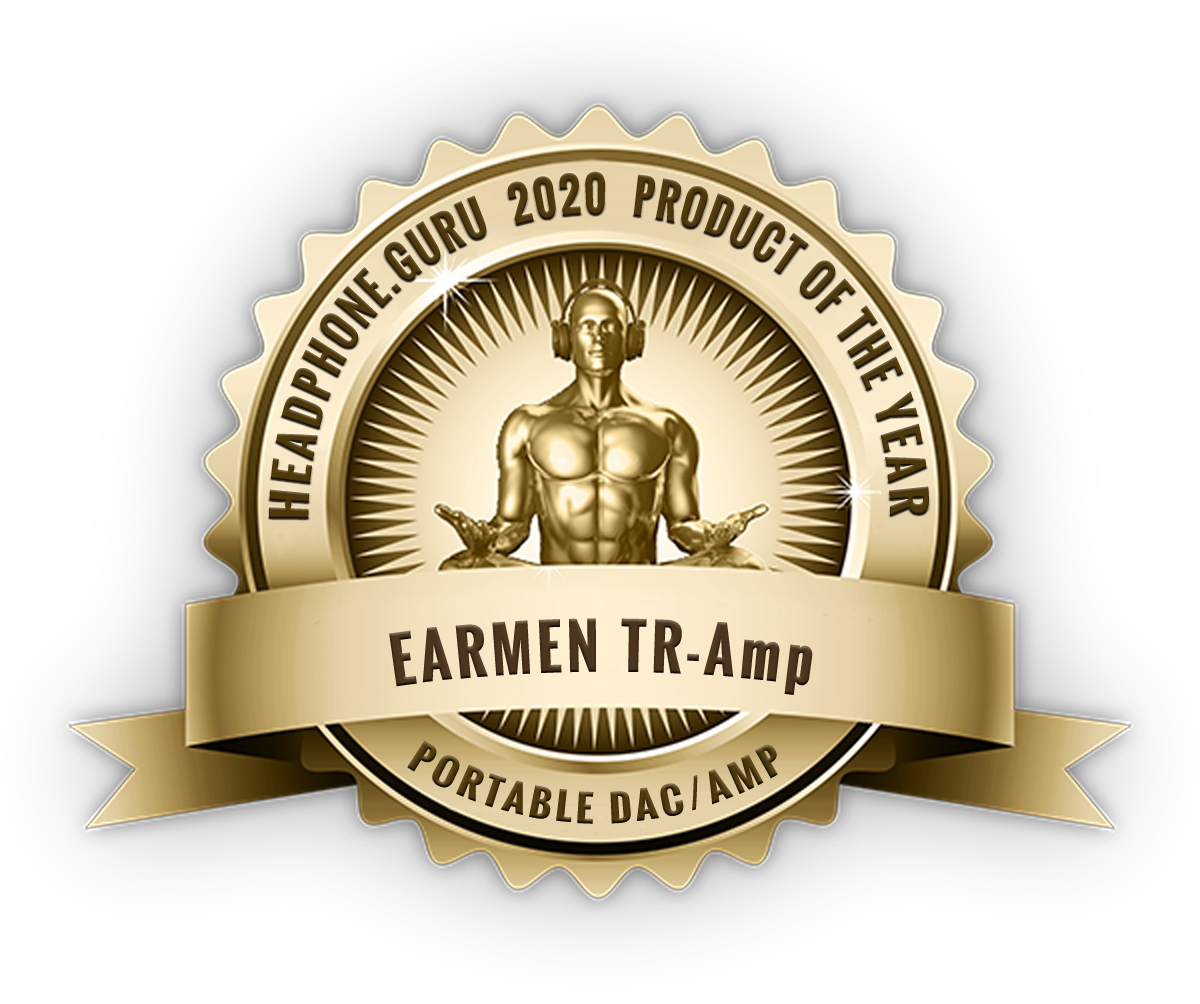 2020 Portable DAC/Amp Product of the Year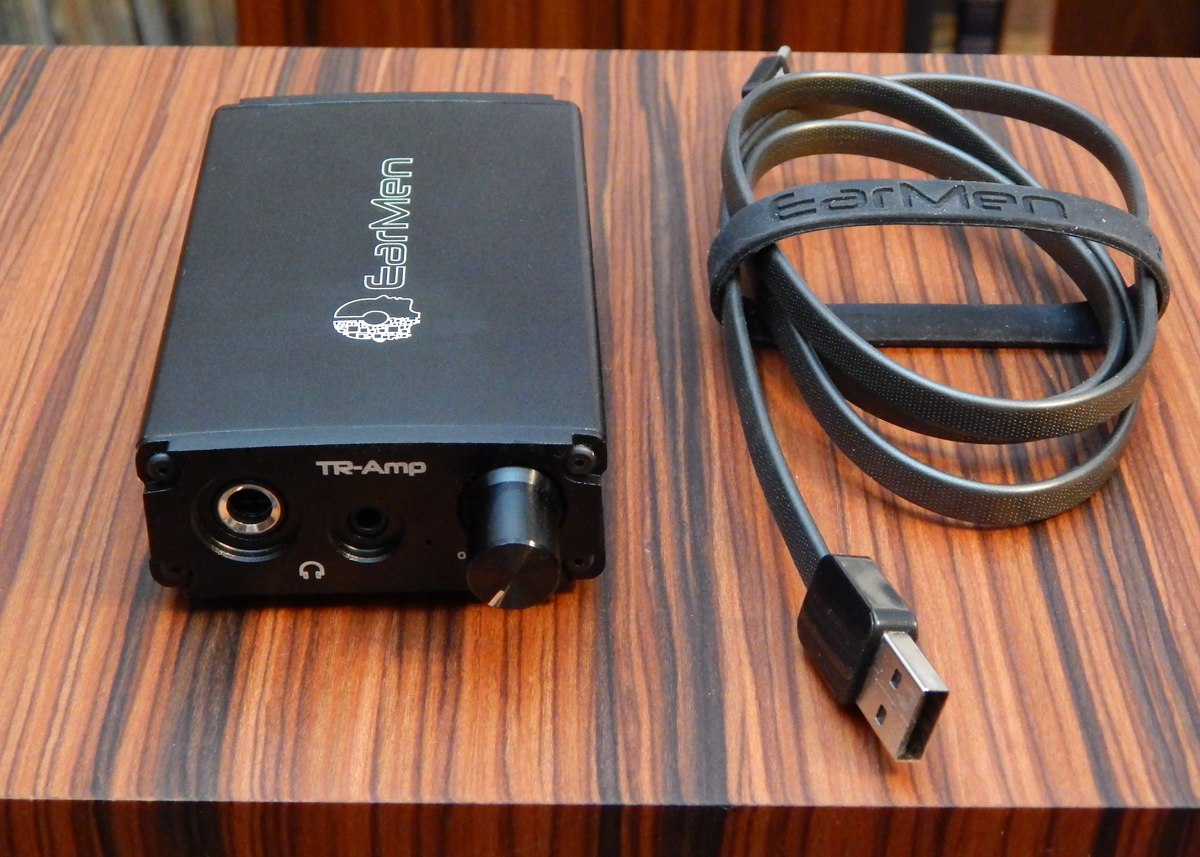 The real diamond here is the EarMen TR-Amp. It should easily dominate the under $500 market for amps, without even considering the wonderful DAC that is built-in. It is musical, with a rarely matched noise floor, great dynamics, a razor flat tonal balance, and a glorious soundstage. Miki has knocked it out of the park this time, as with is legendary Auris products.
And again, the amplifier in the EarMen TR-Amp is mind-boggling, able to drive most everything I threw at it, with musicality. Though I didn't have space for every headphone in my collection, I did concentrate on the more difficult ones. A perfect match for the EarMen TR-Amp, in my mind, though I don't have a pair to test with, would be a pair of the New Dan Clark Audio AEON 2 either the open or closed depending on your preferences, but I am sure that it would bring out the most in even less expensive headphones. As to IEMs, I can't think of a single one that couldn't be brought to its full potential with the TR-Amp.
-Gary Alan Barker
Manufacturer's Website:
Price: $249 USD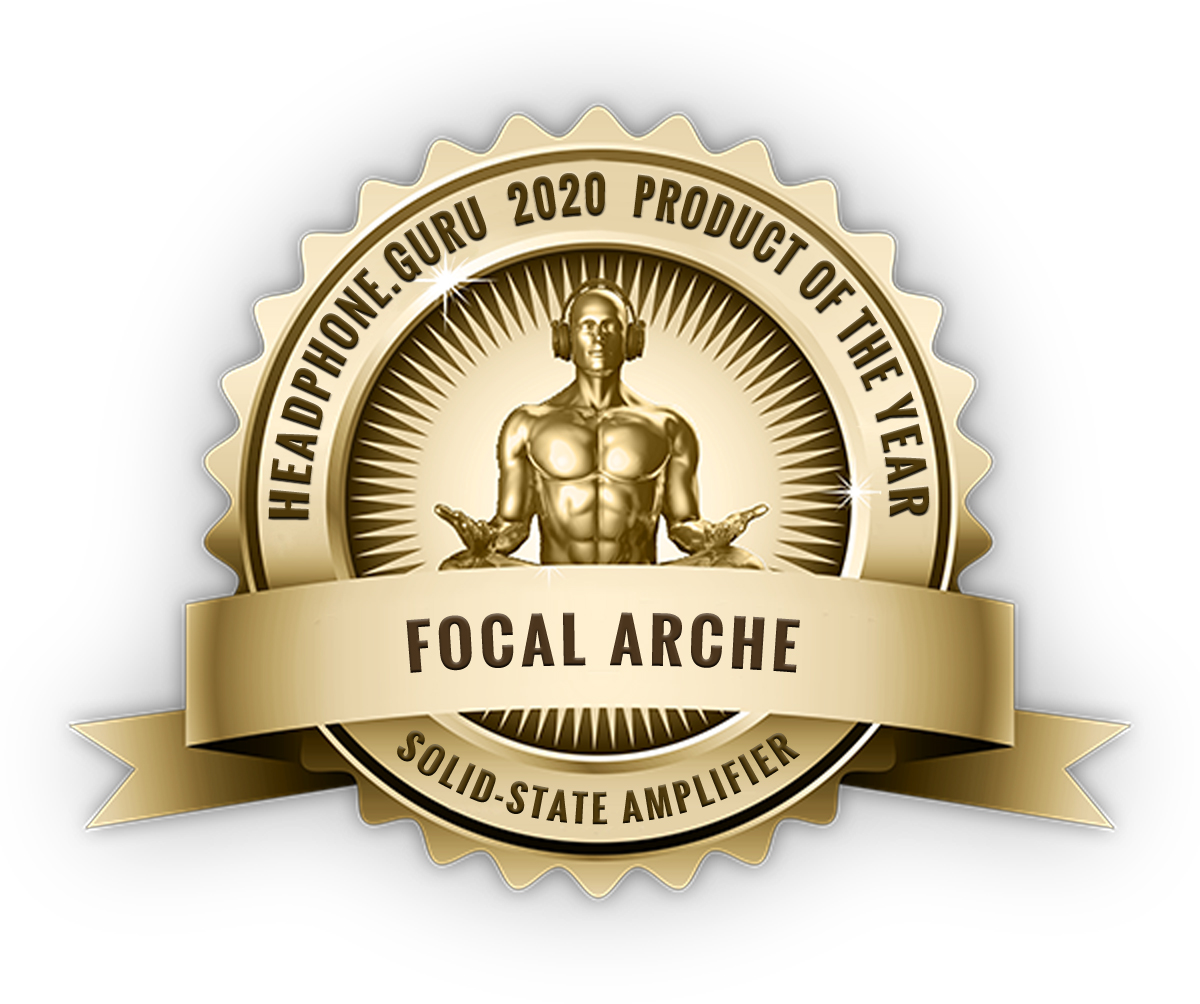 2020 Solid-State Amplifier Product of the Year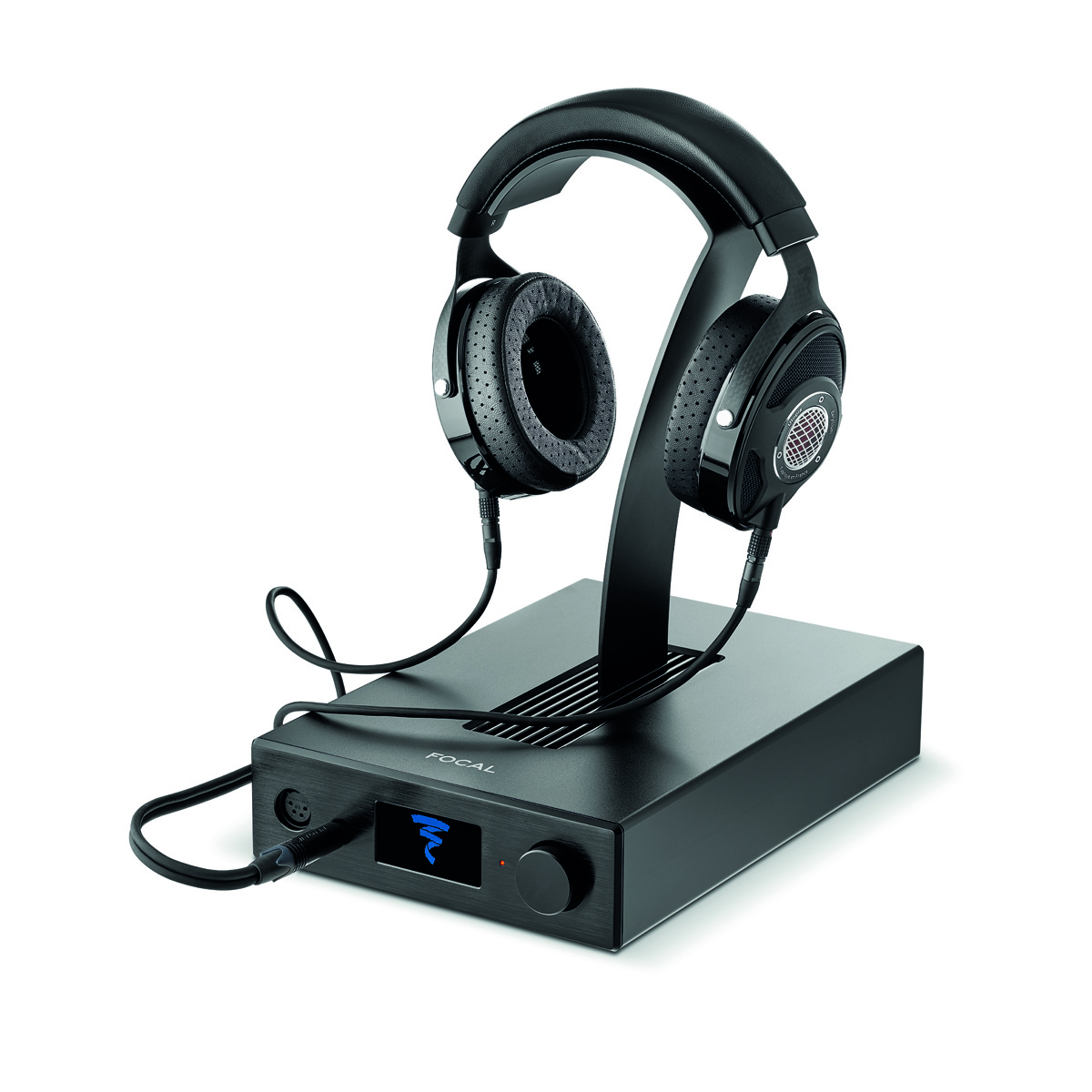 Offering an excellent vast soundstage, neutral tonal balance, detail and clarity, plenty of power for even hard to drive headphones like the HE6se, amazing versatility, with probably the most musical DAC chip available, the Focal Arche DAC/Headphone Amplifier/Preamplifier is a perfect match for any of the Focal headphones and at $2,499 USD, competitively priced.
In fact, the Focal Arche is a wonderful all-around DAC/Headphone Amplifier and able to easily compete in its price range.
-Gary Alan Barker
Manufacturer's Website:
Price: $2,499 USD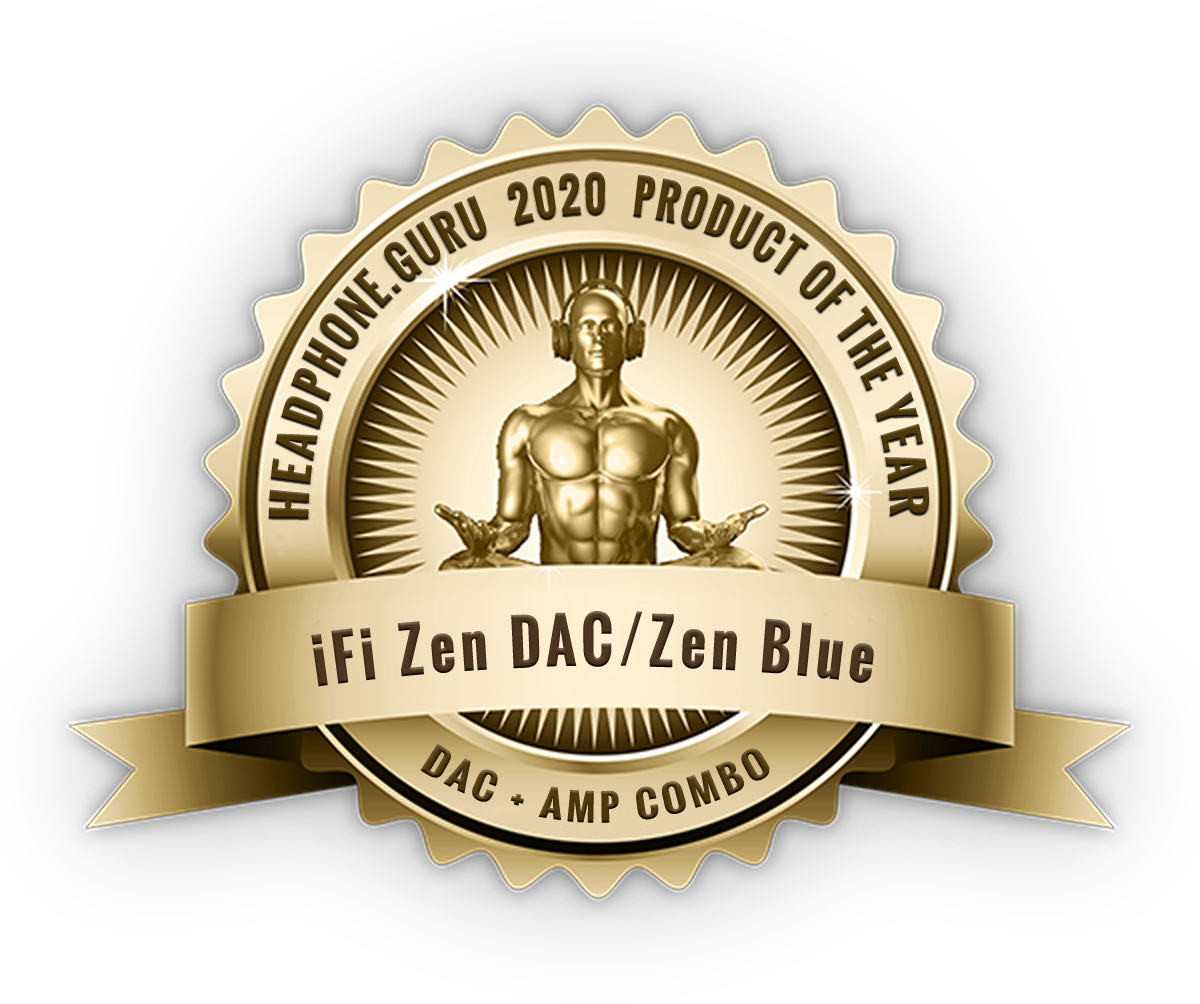 2020 DAC + Amp Combo Product of the Year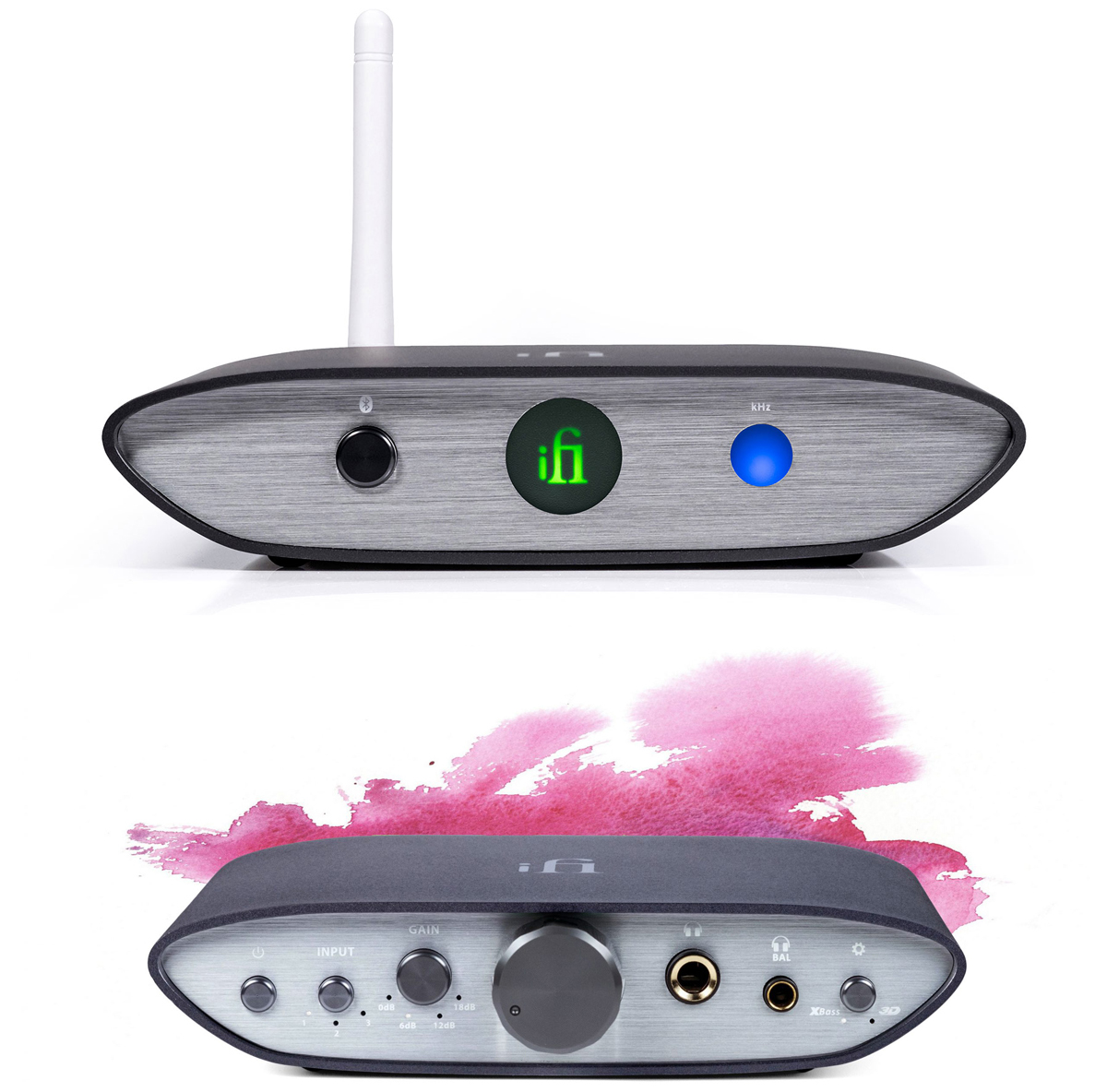 I absolutely loved my time with both the iFi Zen DAC and Zen Blue. The ability to move my music to anywhere in the house with the Zen Blue was a great benefit and the DAC performance of the Zen Blue was almost identical to the Zen DAC. So if you want to enjoy your music on a backyard deck, bedroom, or home office and don't want to run cables, the Zen Blue will fill that gap quite nicely. As well, if you have a pair of powered speakers and are looking for a higher resolution source, the Zen Blue has you covered. Finally, the Zen DAC would be my #1 recommendation for anyone starting off in this hobby of personal audio. It has the ability to drive some of the more power-hungry headphones and still nimble enough to extract so many of the smallest details in your favourite recordings you might feel guilty for only paying $129 US for what you're getting! I very much enjoyed my time with this potent one-two punch and highly recommend that you check them out…you won't be disappointed!
-Peter Pialis
Manufacturer's Website:
Price: $129 USD individually for Zen DAC and Zen Blue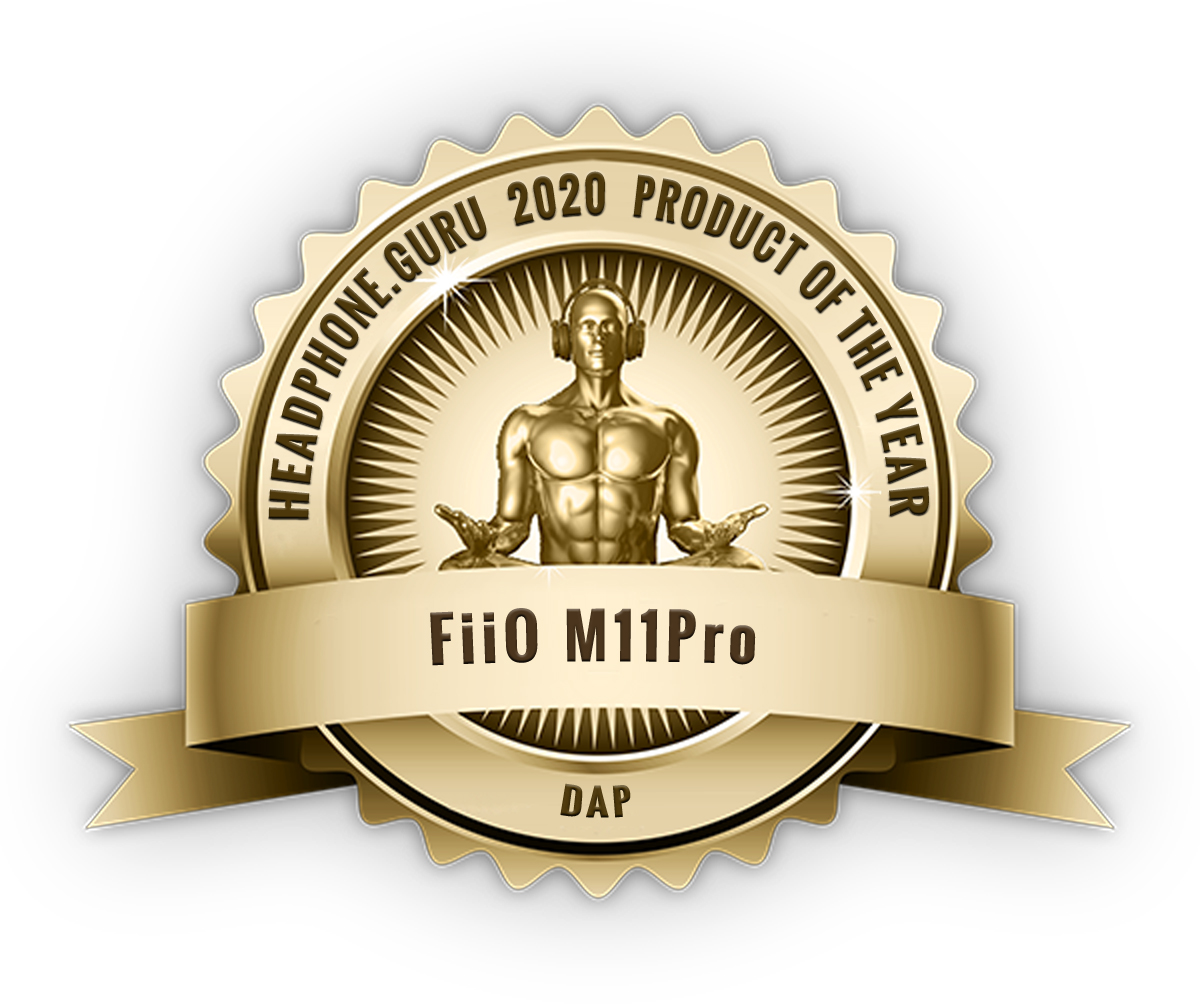 2020 DAP Product of the Year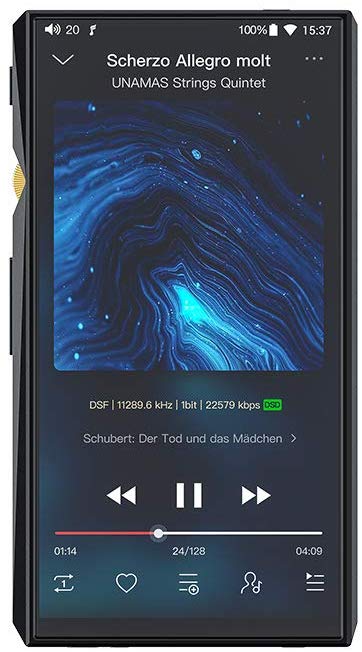 The M11 Pro has truly impressed me. It has passed the put your money where your mouth is test as I ended up purchasing the review sample and I couldn't be happier! The build quality is truly flagship worthy when compared to other DAPs in this marketspace. FiiO has continued to progress as a company and while they still offer some outstanding entry-level products, they can now claim to be in the high-end space with this amazing player. It's ability to play almost any level of PCM or DSD digital files you may have is equally impressive; especially considering I know of several flagship desktop DACs that can't play the same offering. With a very detailed and balanced sound, the M11 Pro will work with any genre of music that you can throw at it. Furthermore, I found it powerful enough to drive my power-hungry Diana V2 headphones, but still nimble enough to make my Empire Ears Zeus IEMs shine! The ability to add up to a 2 Tb micro-SD card will allow you to take literally all of your music with you was the final straw that had me completely sold!
-Peter Pialis
Manufacturer's Website:
Price: $649 USD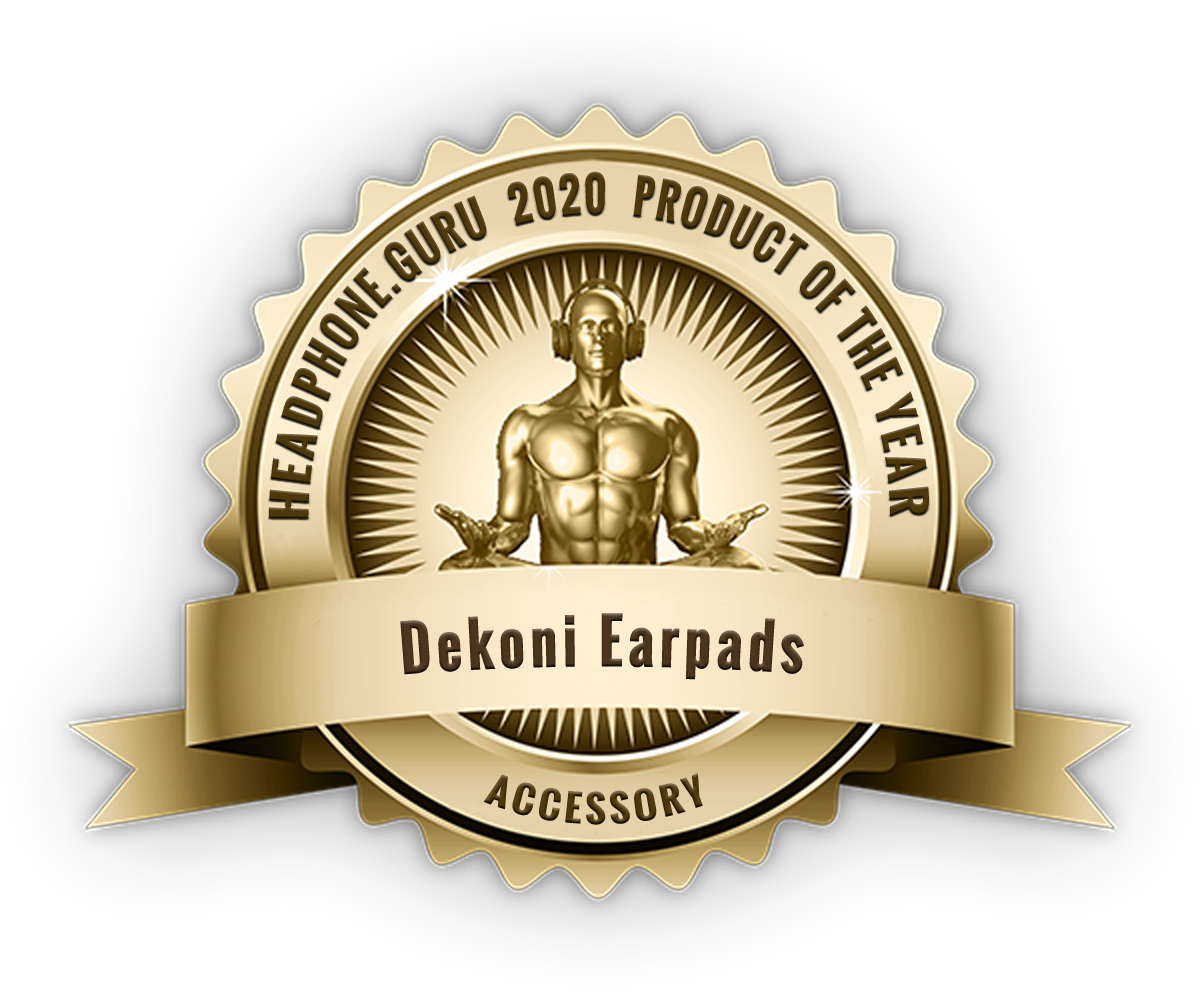 2020 Accessory Product of the Year
Dekoni Earpads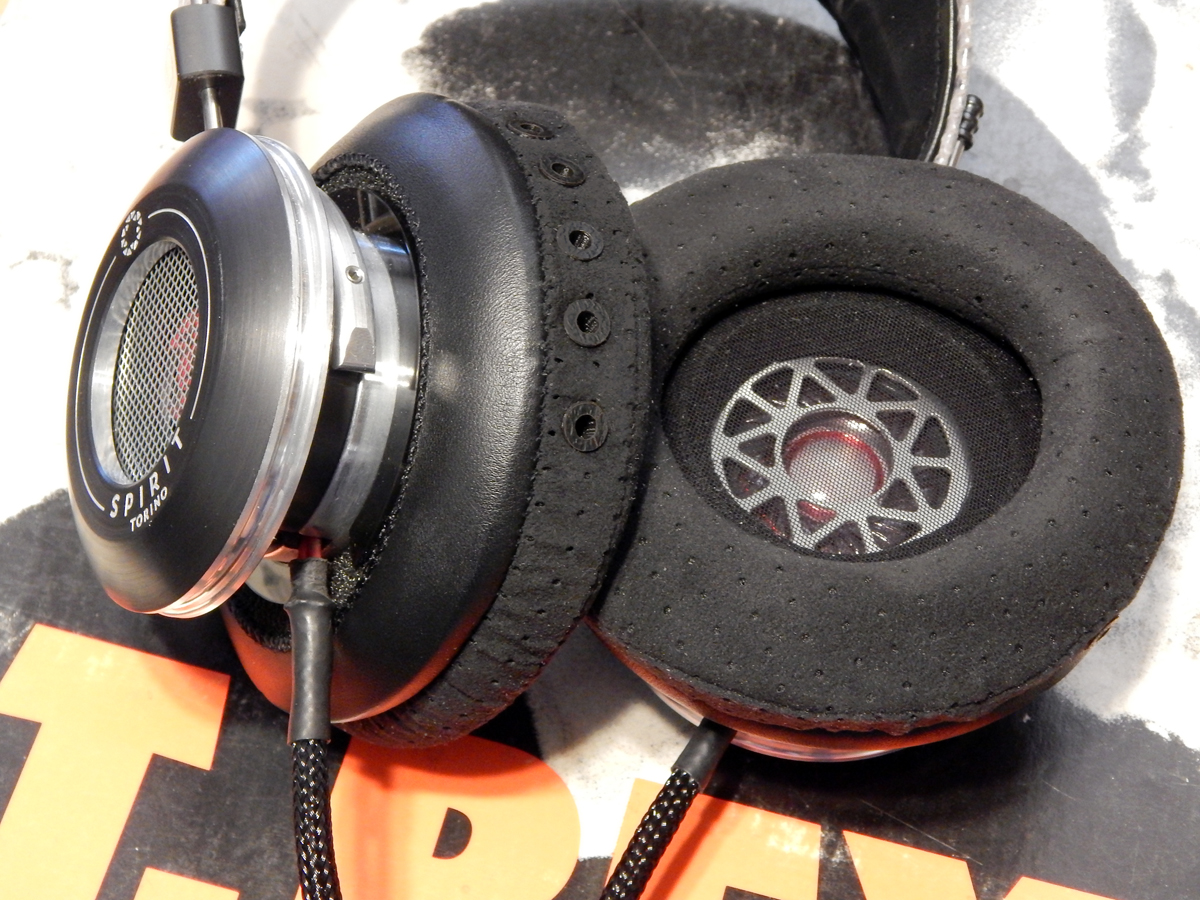 We have run not one but three reviews of Dekoni Earpads this year, because, well they are awesome and not only improve the look and feel of the headphone, but in many cases the sound also. So much so that Spirit Tornio replaced their stock pads and have gone exclusively with the Dekoni. They make for different pairs for the HE-6se each with a different look and sonic signature. Of course, they also make their Bulletz eartips in sizes that will fit most IEMs including the AirPods Pro reviewed Here.
-Gary Alan Barker
Manufacturer's Website: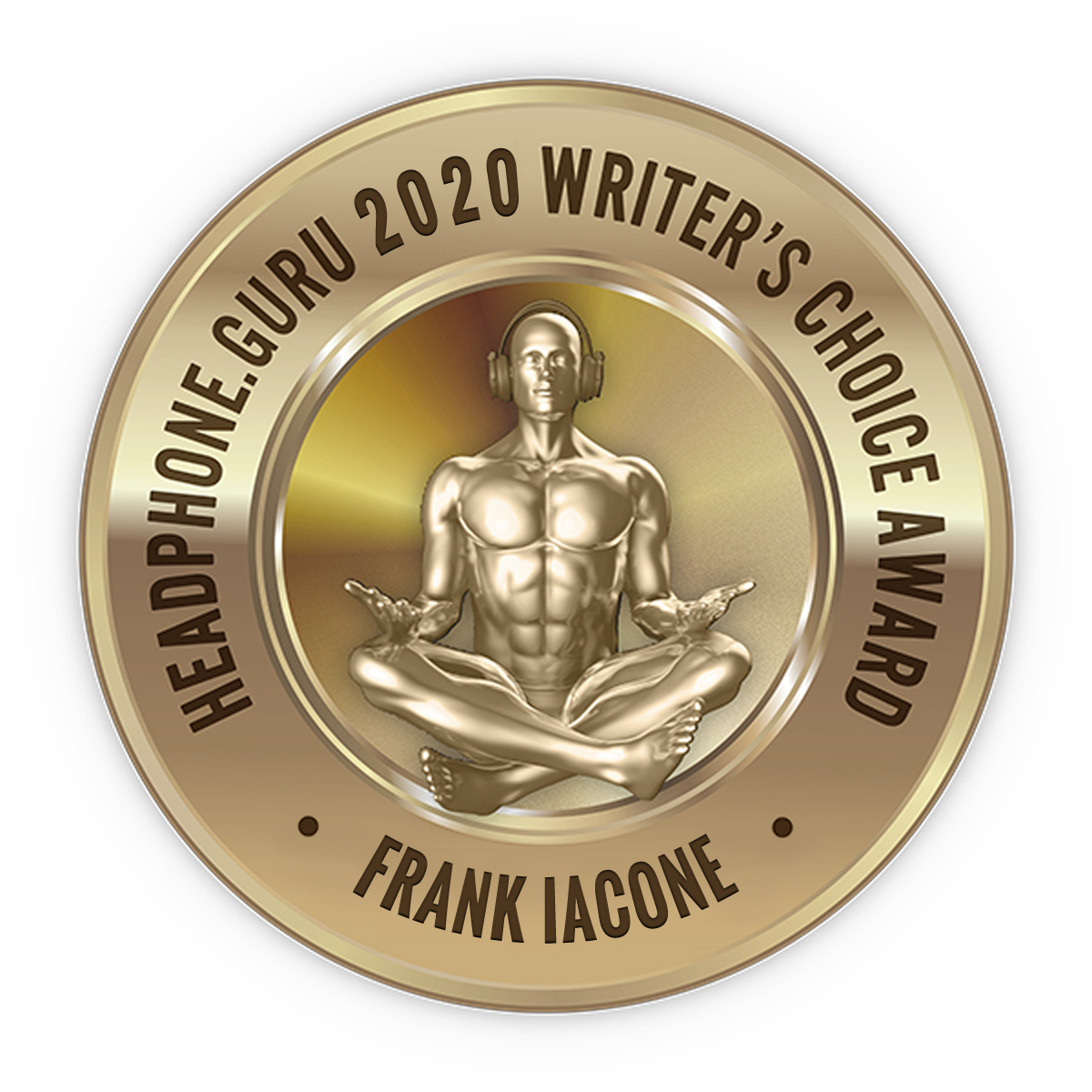 Frank Iacone: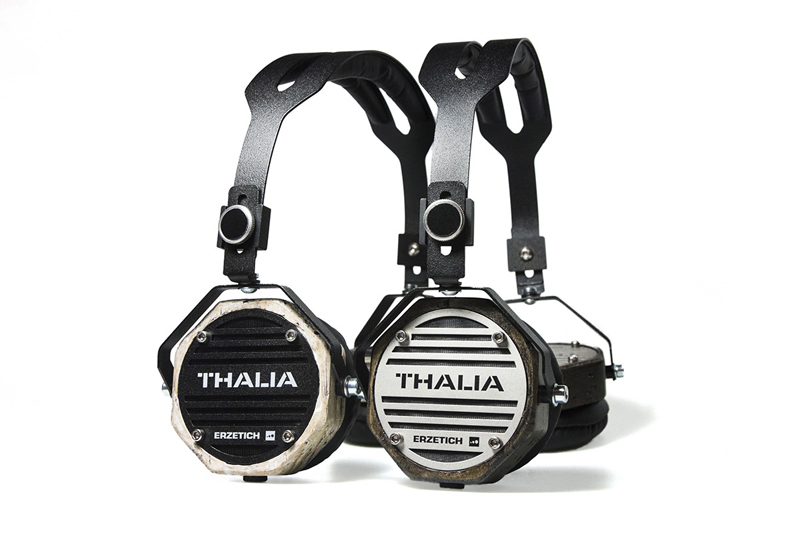 Ezertich's Thalia may be small but the sound is big and the goddess makes its mark for an exceptionally neutrally balanced sound that never let me down. The Thalia is a headphone that needs to be heard to be appreciated and is highly recommended for anyone who wants an affordable one-of-a-kind experience. Outstanding design by Blaž and his company and created for the listener who wants to listen to music anywhere! Bravo!!!
-Frank Iacone
Manufacturer's Website:
Price: $699 USD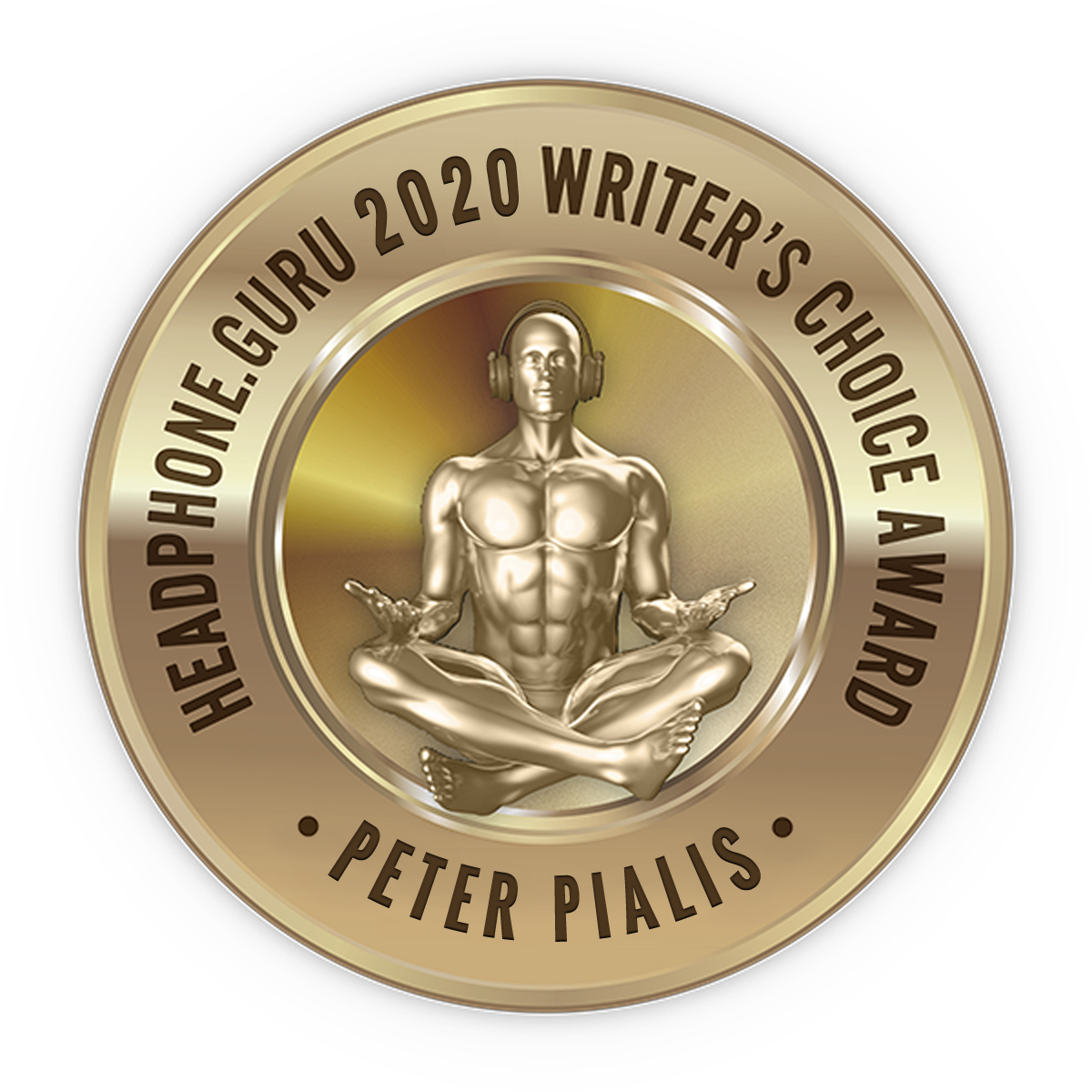 Peter Pialis: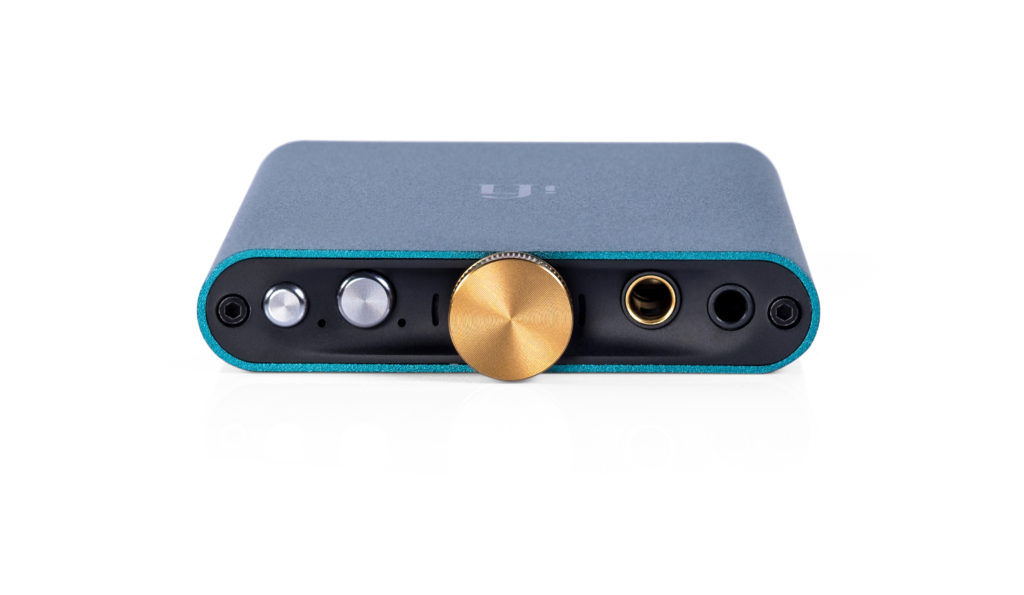 After reviewing so many wonderful new products this year, my decision for my Writer's Choice Award certainly wasn't easy. But when I looked back, one product stood out for its off the charts value proposition; proving that you don't have to spend significantly more money for top-flight audiophile sound quality. While their Pro iDSD full sized desktop unit does come in at $2,499 USD, the newly released portable hip-dac comes in at a very "wallet friendly" $149 US (roughly 1/15th of the cost). Simply put, I absolutely adore the portable iFi hip-dac for their superb tonality, balance, transparency and overall enjoyment factor! If you are just starting out in personal audio and want to hear just how good your pair of headphones or in-ear monitors can sound without breaking the bank, this are my "go to" choice for you to check out and take with you on the go – you will not be disappointed! )
-Peter Pialis
Manufacturer's Website:
Price: $149 USD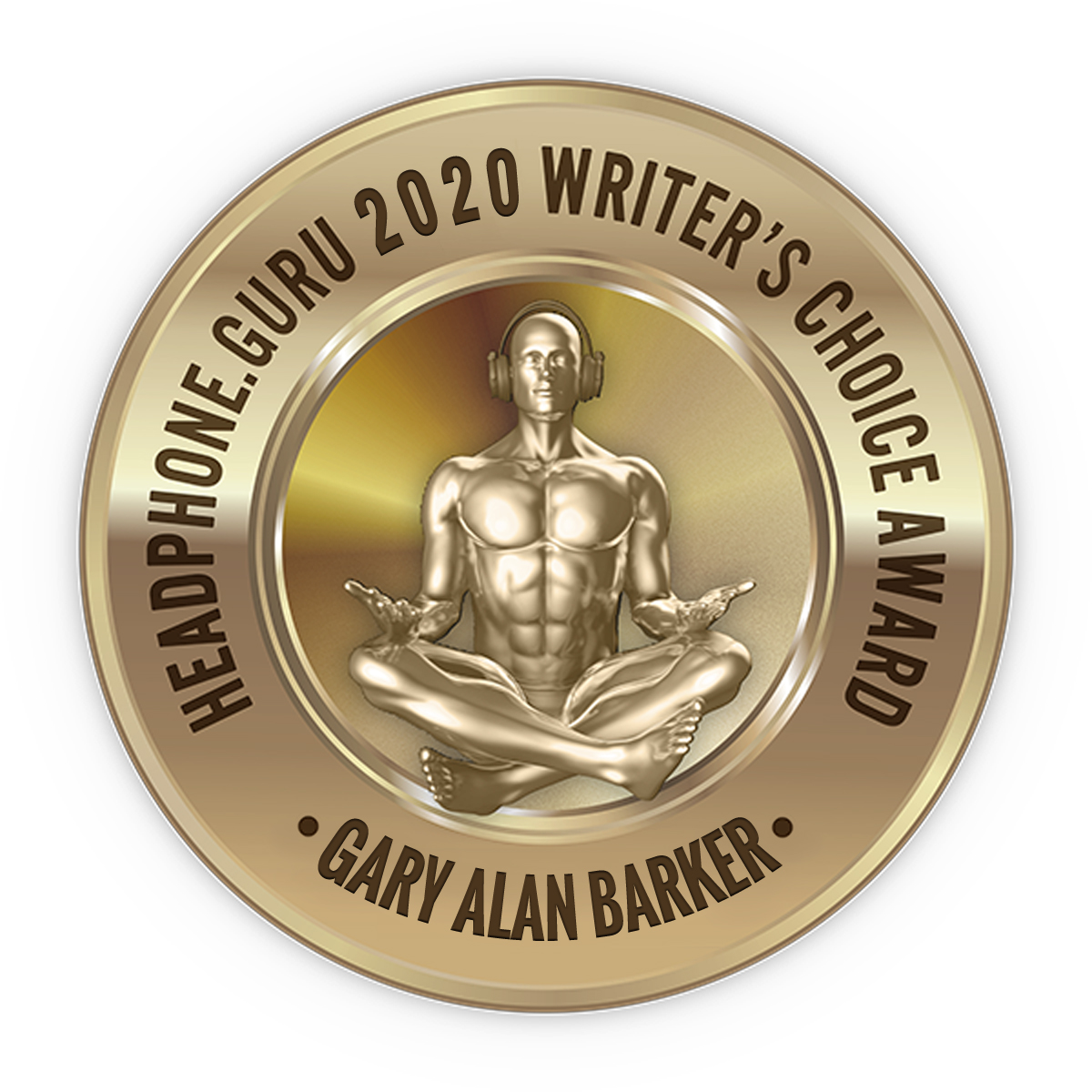 Gary Alan Barker: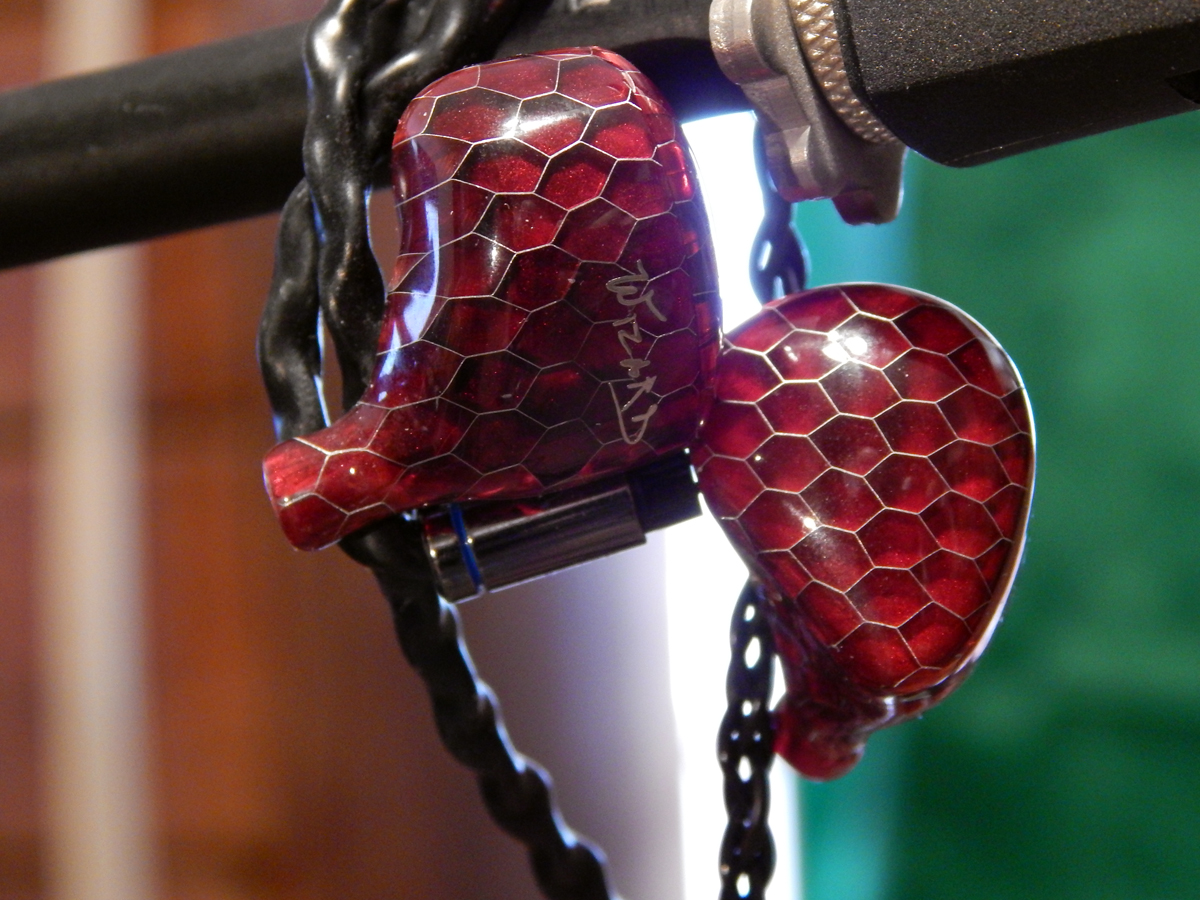 Once again Noble Audio has struck gold with the Zephyr Hybrid In-Ear Monitor, especially in the musicality department. I have always held that a great speaker, headphone or IEM should perform well with all genres of music, and above all always impart an enjoyable experience, and in this, the Zephyr is a clear winner, providing a rich, colorful, exciting and engaging experience, with a huge three-dimensional soundstage, extreme clarity, speed, and detail, warmth, and musicality without veil or coloration and yet very forgiving of source electronics, which is a must in an IEM that will mostly be used with portable devices.
-Gary Alan Barker
Manufacturer's Website:
Price: $1,450 for the Universal version, $1,650 for the custom version, and $2,300 for the Prestige Universal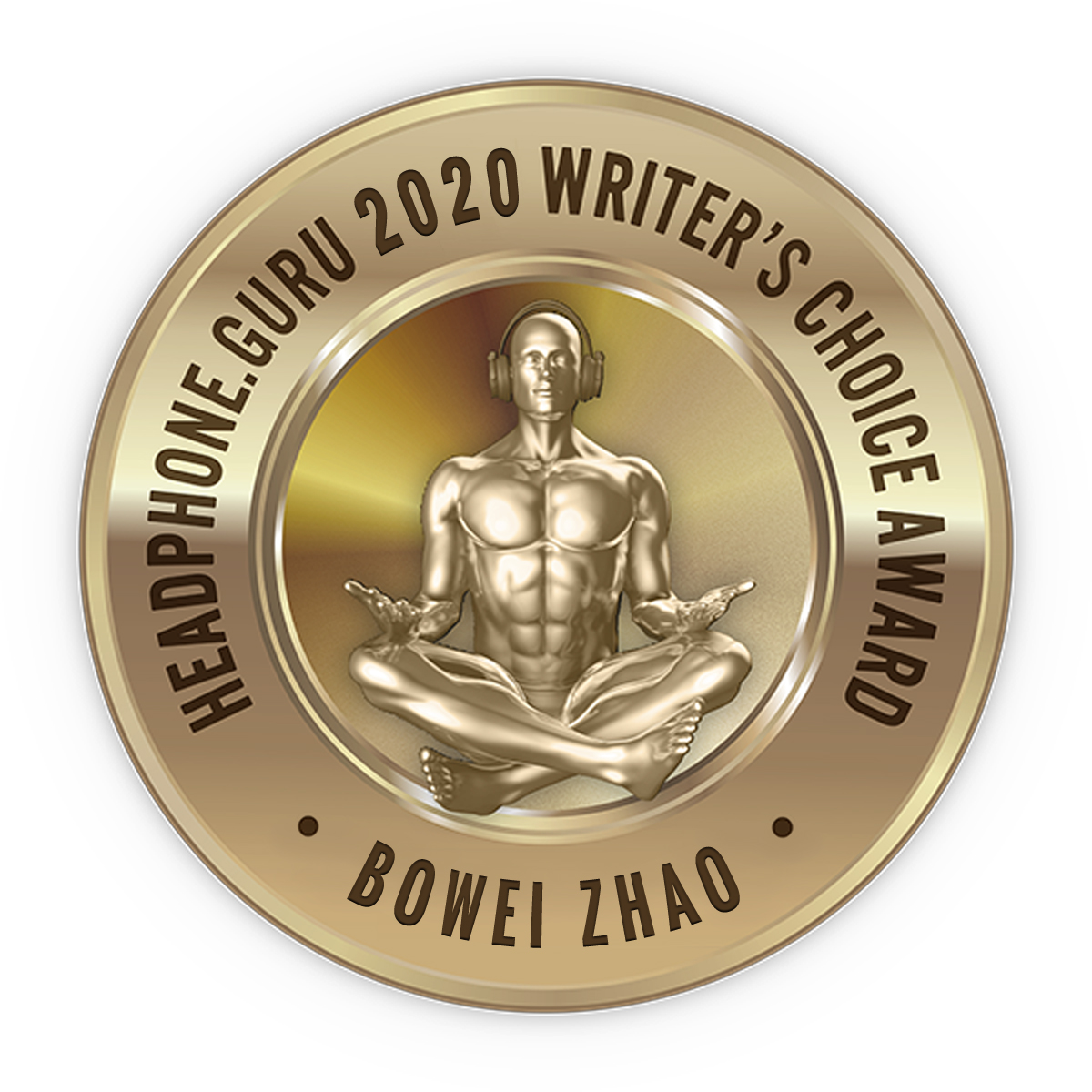 Bowei Zhao:
Grado Labs GT220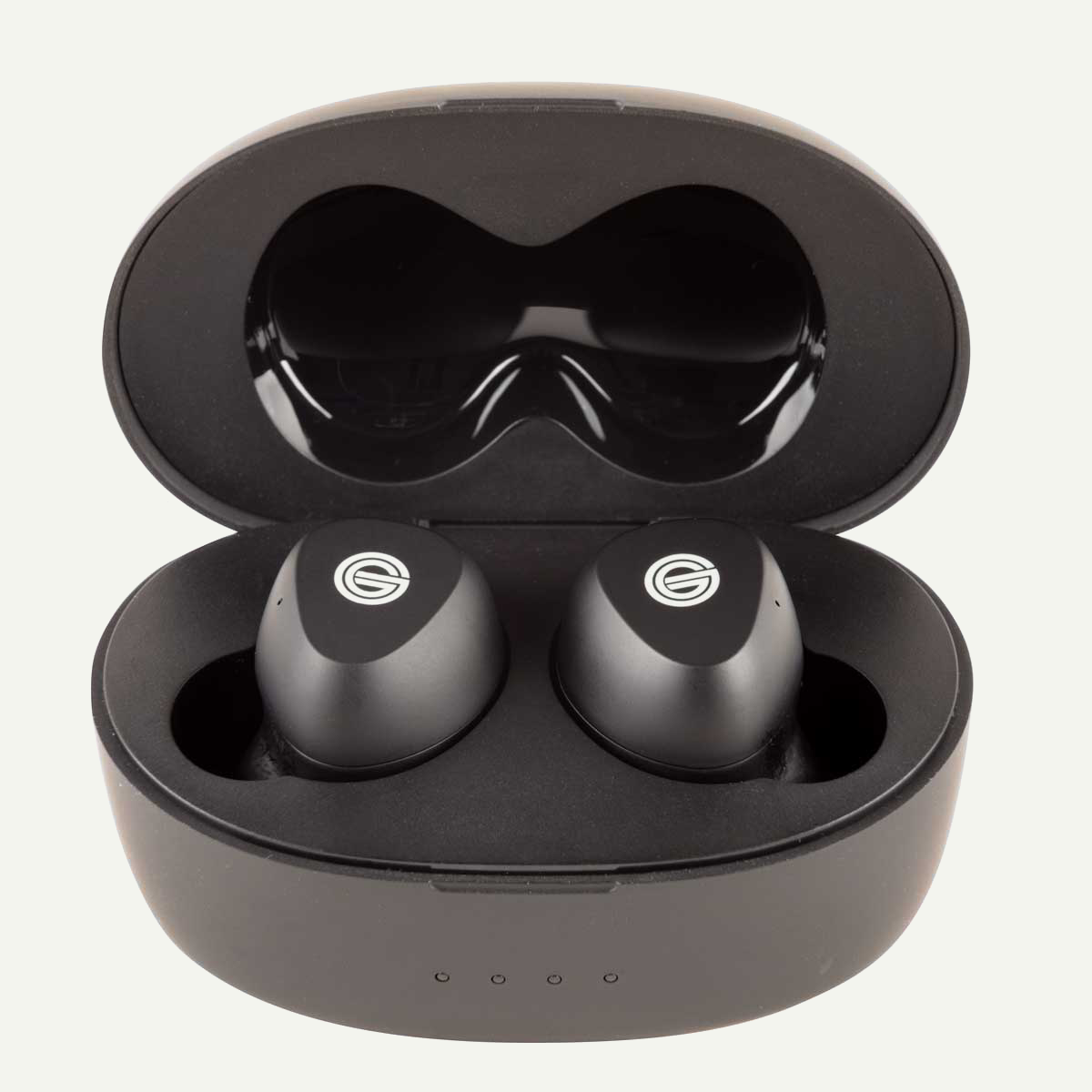 Grado exploded onto the True Wireless (TWS) scene with the introduction of their GT 220 in-ears late this year. They previously stunned us with their GW100 open-backs and their new TWS is no exception. Packing what is perhaps the best sound quality in a true-wireless, Grado has provided the audiophile answer to the Airpod Pros. The GT 220's are punchy, deep, and with an upper mid snap allowing it to maintain not only clarity but also keep that darker timbre.
In our testing, we've found that the GT 220 paired more often and more successfully, with both in-ears connected, with our Android smartphone than the Apple Airpod Pros over Bluetooth.
We are excited to see what the Grado team has in store for the future. With two knockout wireless successes, Grado continues to push the envelope for high-fidelity audio in the consumer space. Only by adopting innovative consumer acceptable technologies and applying them, can we seek to develop the next generation of headphone audiophiles. Team Grado is spearheading this initiative with their well-priced and expert tuned wireless headphones. The GT 220's may have arrived late to 2020, but they certainly are ending it with a bang. Please look forward to Headphone.Guru's official review coming soon.
-Bowei Zhao
Manufacturer's Website:
Price: $259 USD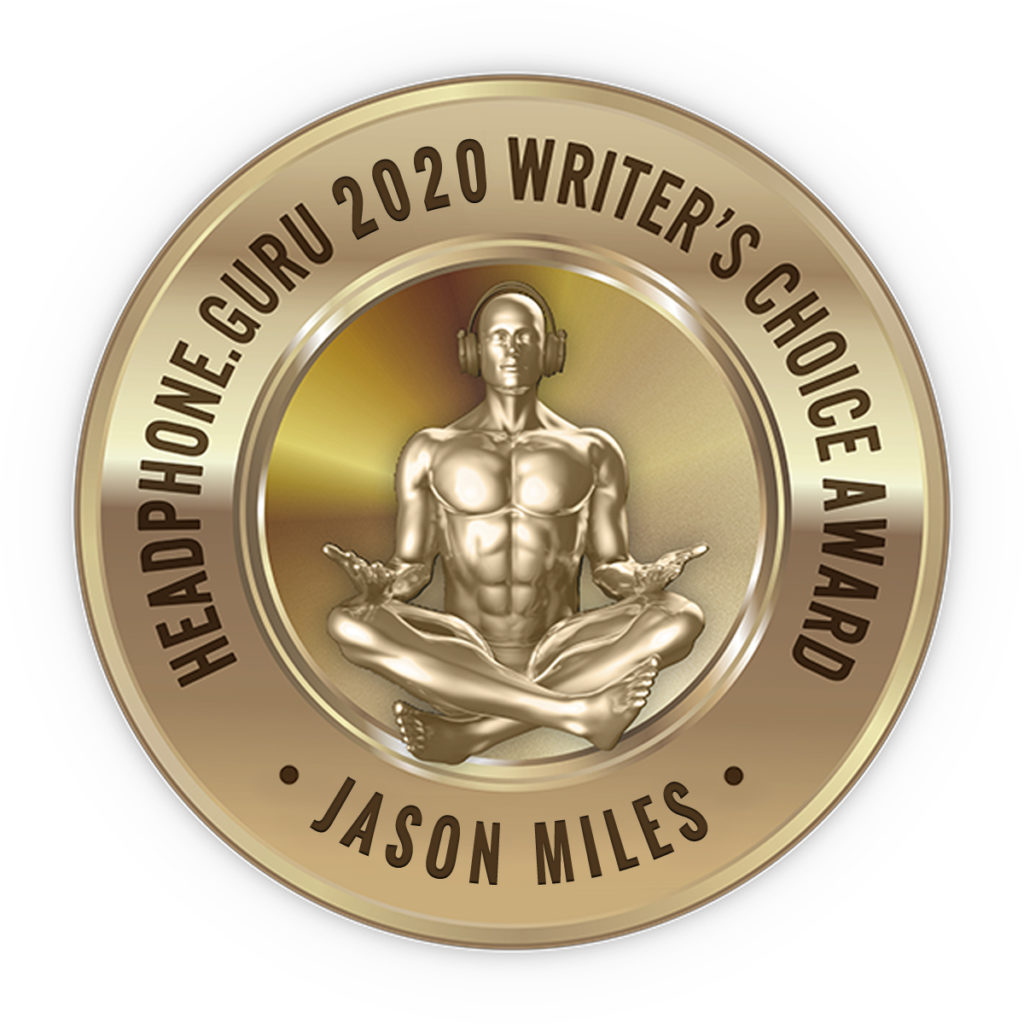 Jason Miles: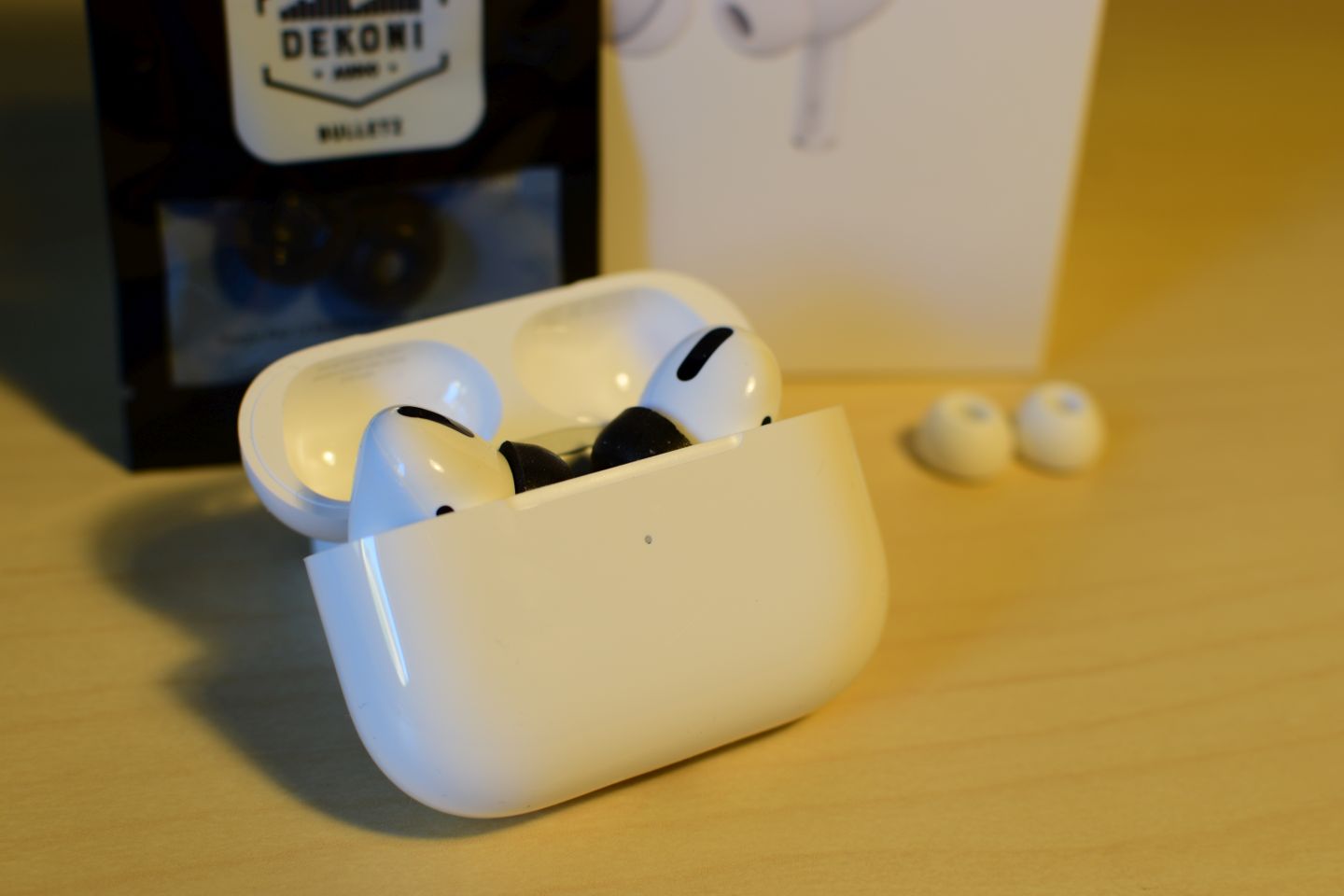 The product that had the biggest effect on me last year where the Apple AirPod Pros. I had AirPods and I thought that they were decent. They sounded good and for what I was using them for they were working fine. I then decided to upgrade to get the AirPod pros and I was blown away when I listen to the sound of them. The dynamic range was excellent and the clarity of the music was outstanding. For something so small They had such a powerful sound. As for what they cost compared to everything else they really are a bargain..I heard many sets of headphones last year ranging from $500-$3500 and these were the standout.
-Jason Miles
Manufacturer's Website:
Price: $249 USD